Dale Dike Reservoir from the path in front of Strines Reservoir.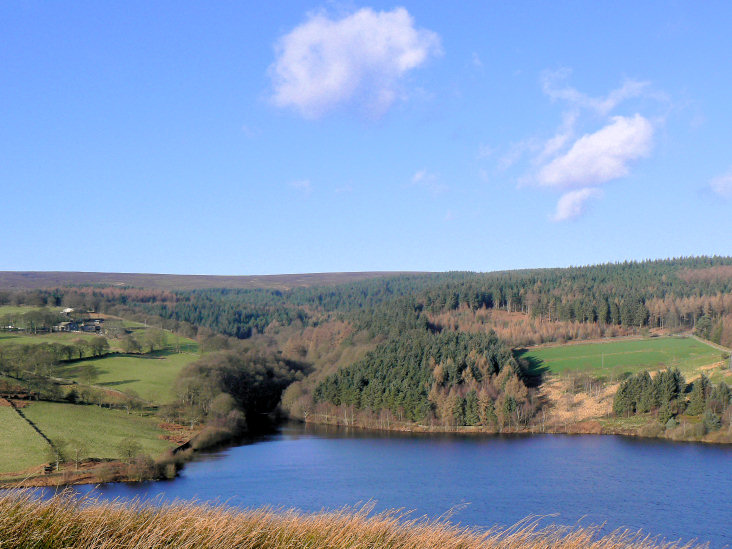 Strines Reservoir with Bradfield Moors behind.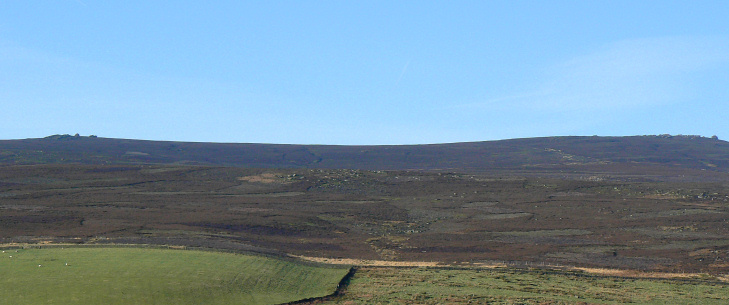 Looking across to Blackhole Moor and the edge along which we would later walk. The rocks
on the left are the Cakes of Bread the ones on the right are Back Tor.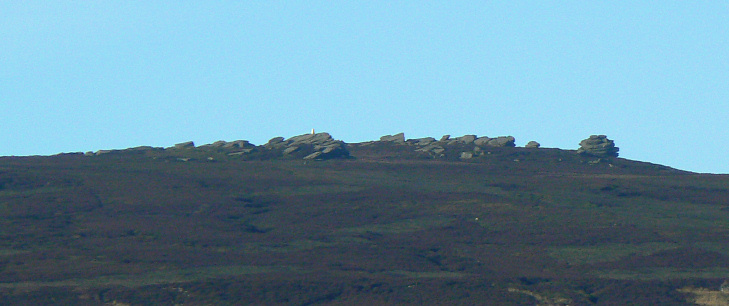 Zooming in on Back Tor.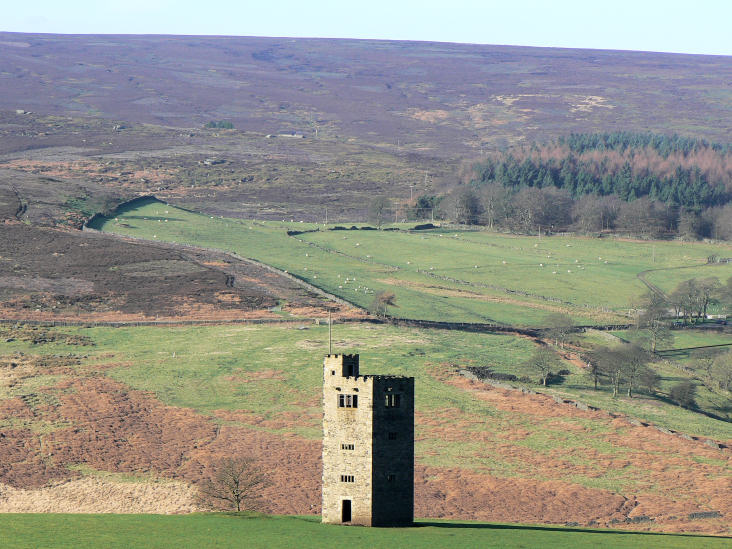 Boot's Folly, built in 1927 to provide work for the unemployed.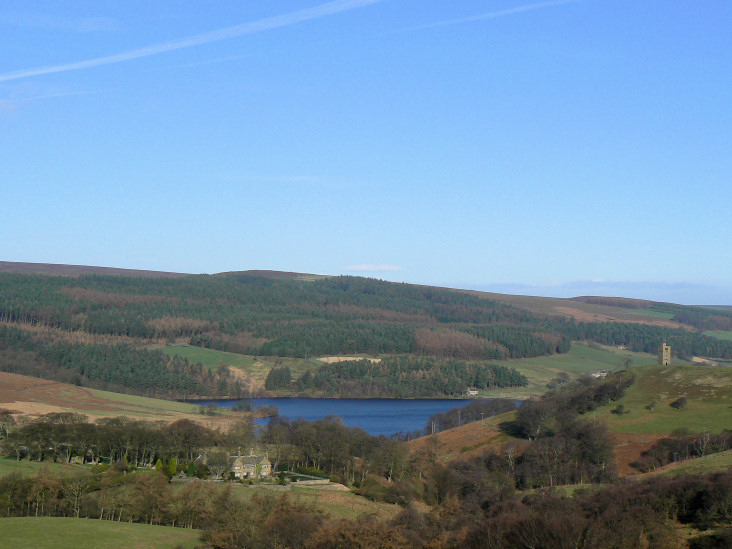 Looking back to Strines Reservoir and Boot's Folly.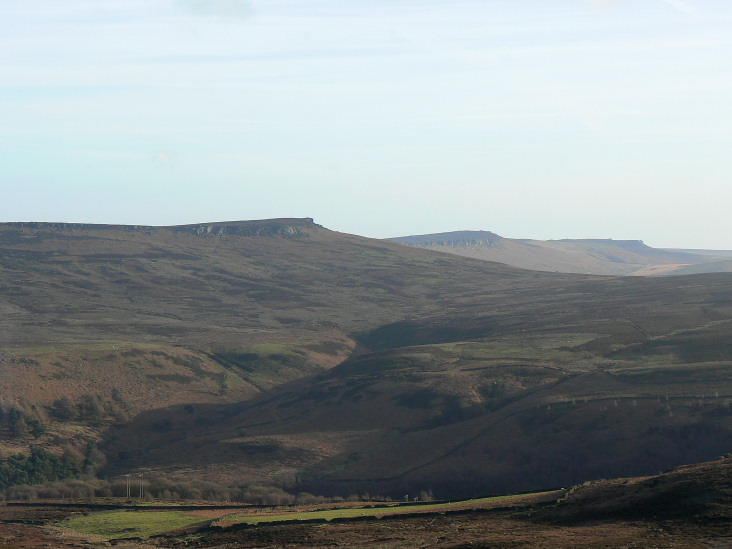 Stanage Edge, from Whinstone Lee Tor.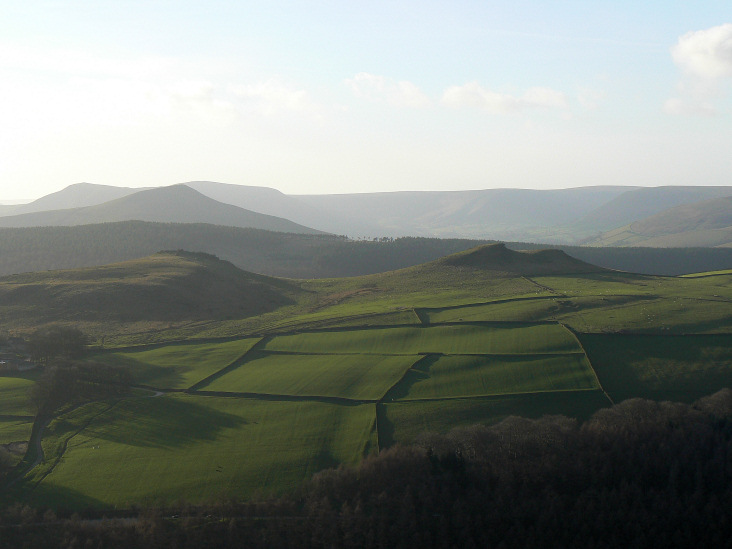 Crook Hill with Lose Hill behind it.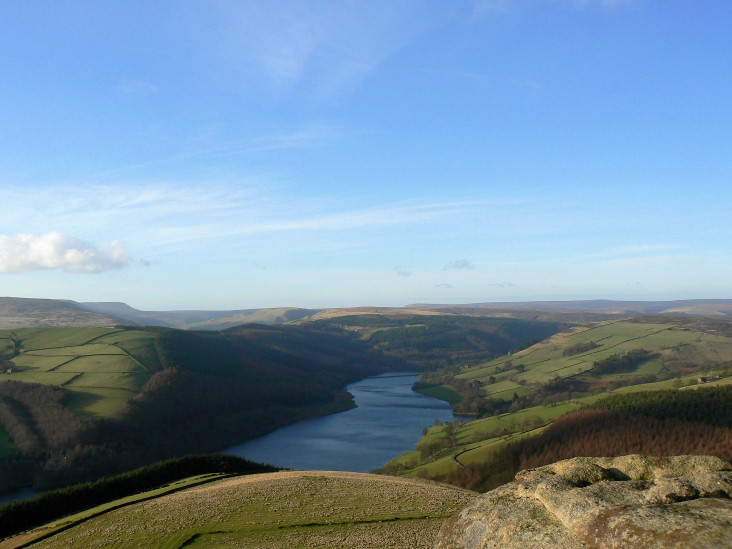 Ladybower Reservoir from Whinstone Lee Tor.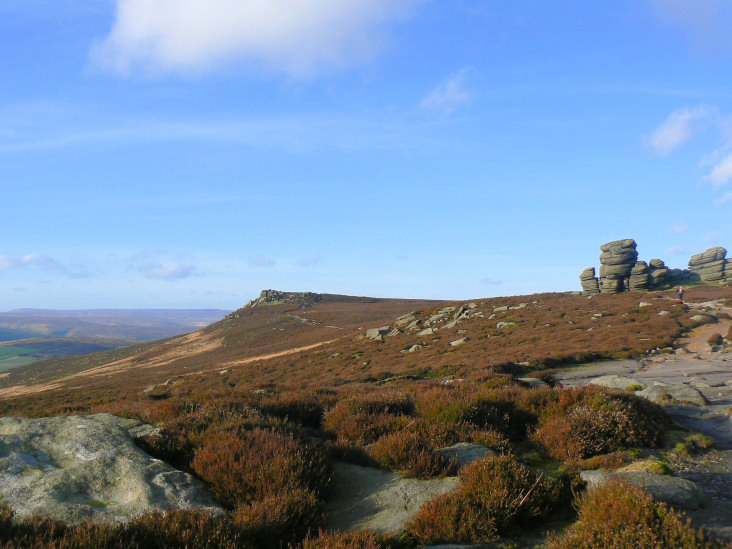 Looking along Derwent Edge with the Wheel Stones in the foreground and White Tor further along the edge.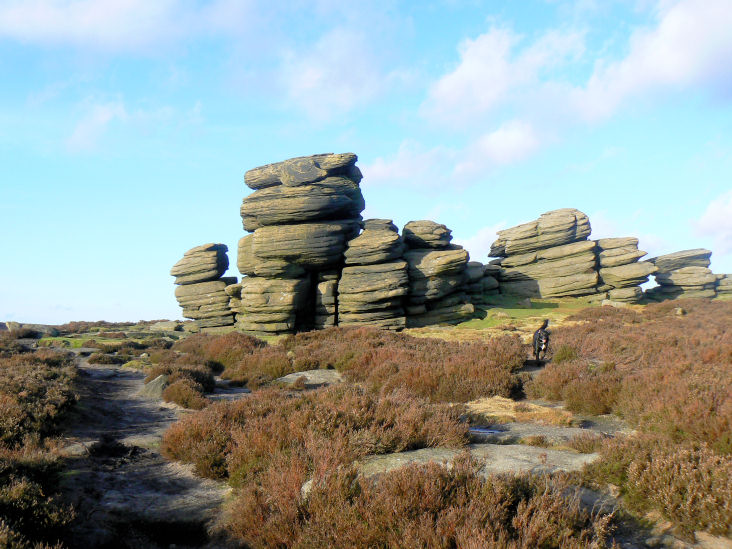 Wheel Stones.
Wheel Stones.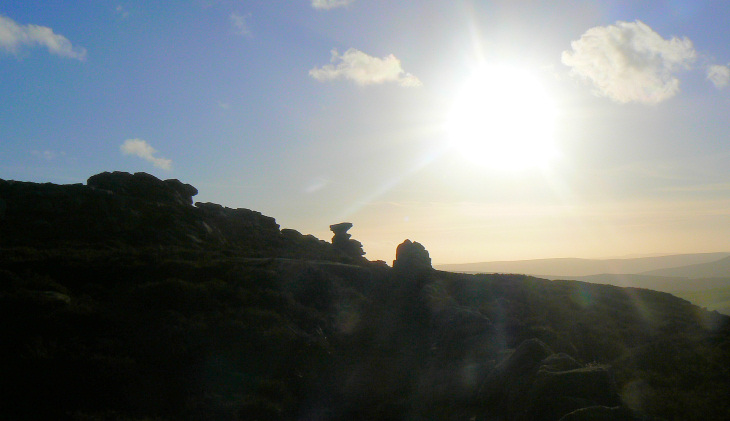 A silhouette of the Salt Cellar.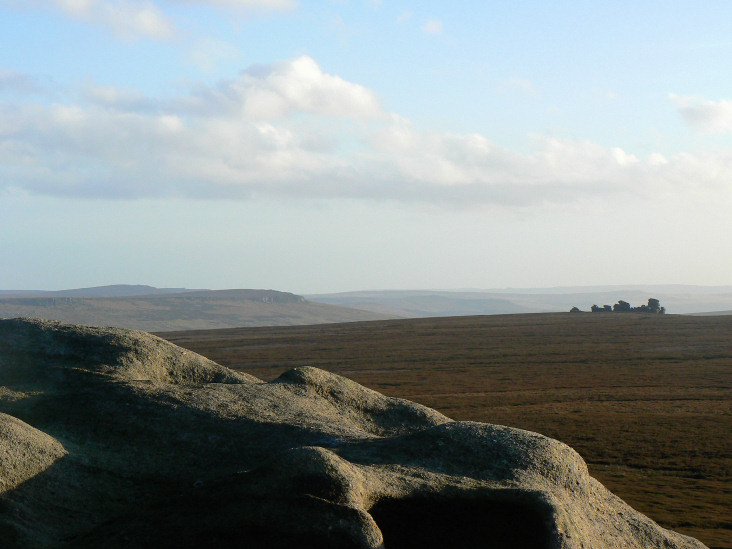 Looking across Derwent Moor to Stanage Edge from Dovestone Tor. The Wheel Stones are the rocks on the right.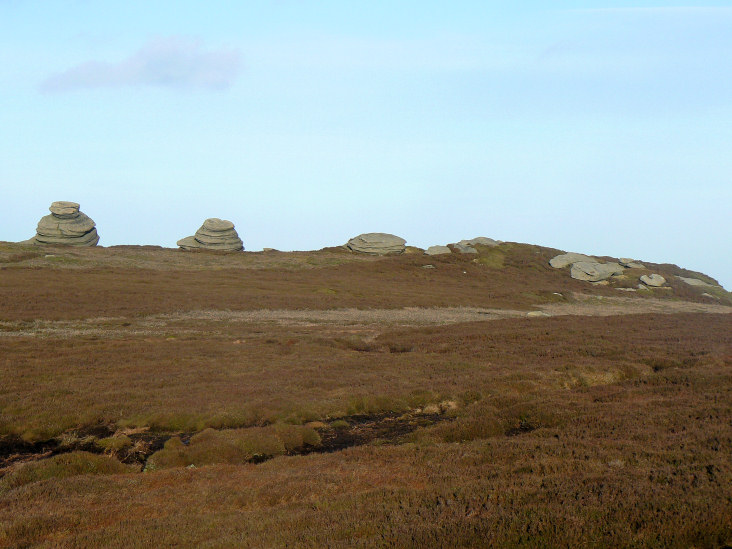 The distinctive Cakes of Bread.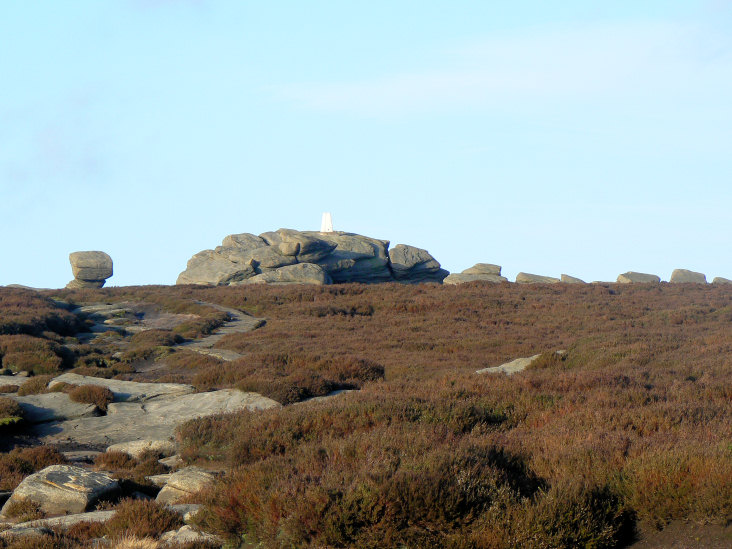 Back Tor, the second Dewey of the week, which I only discovered when I got home.