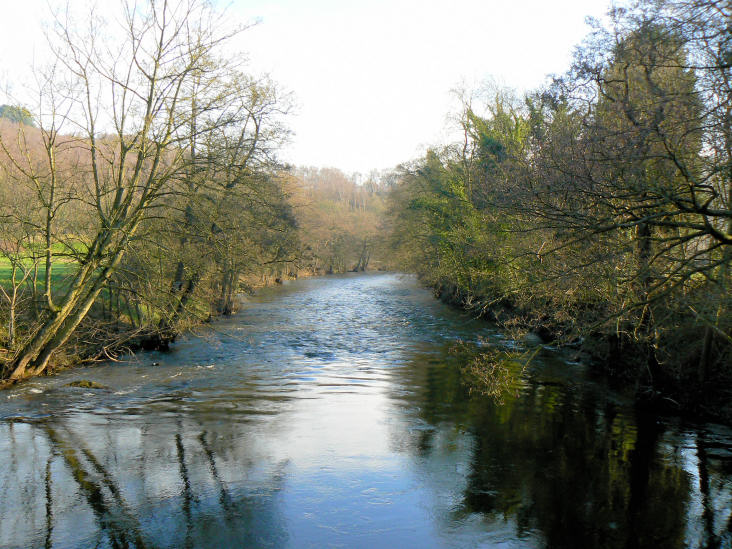 The blue sky is reflected in the Derwent.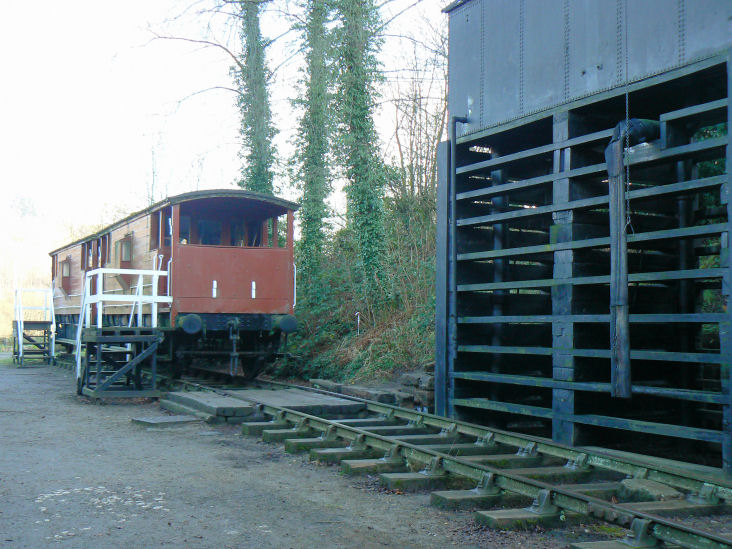 High Peak Junction at the start of the High Peak Trail.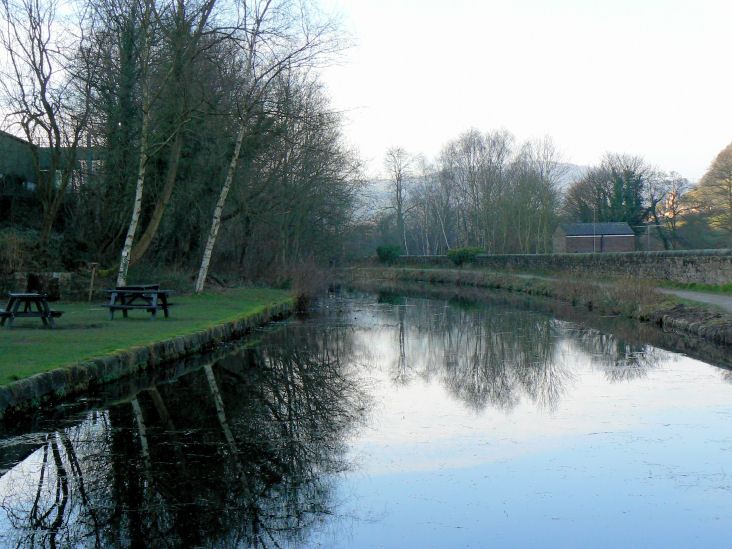 Reflections in Cromford Canal.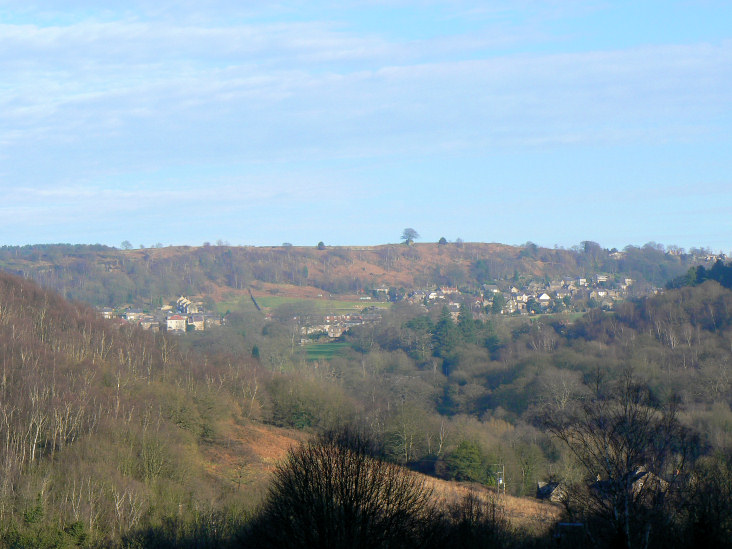 Looking across to Holloway from the High Peak Trail.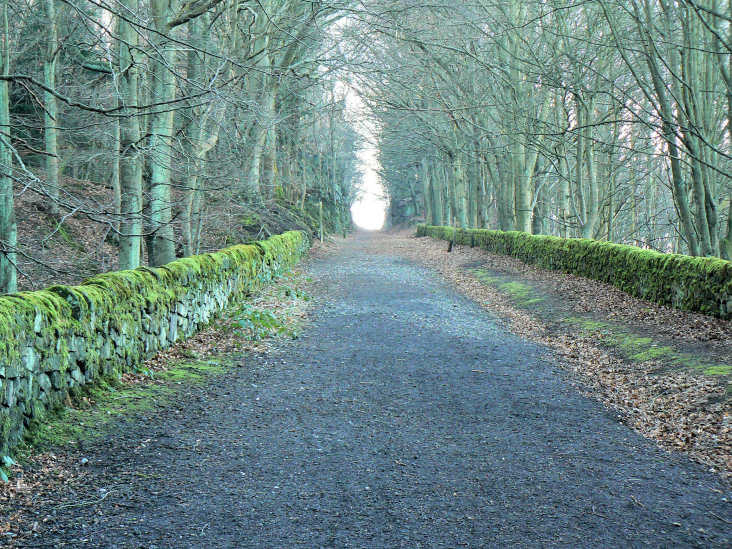 Heading up the steep start to the High Peak Trail. A sign at the top states it is a 1/8 gradient.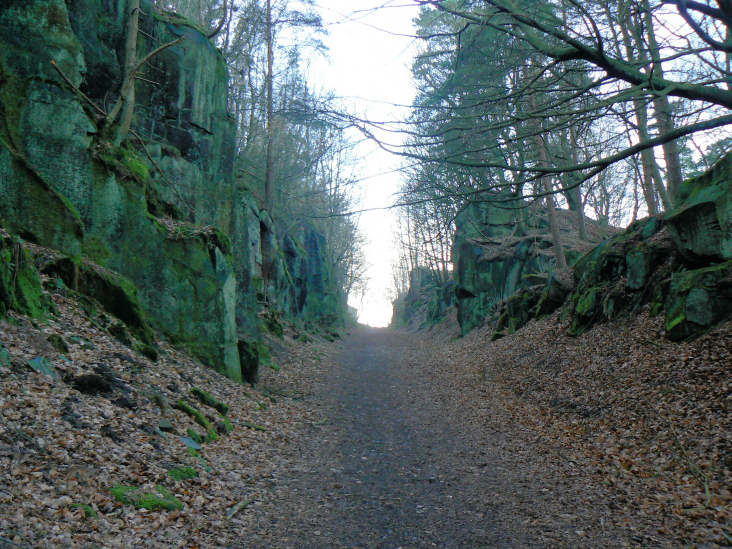 It must have taken some work to cut the track through these rocks.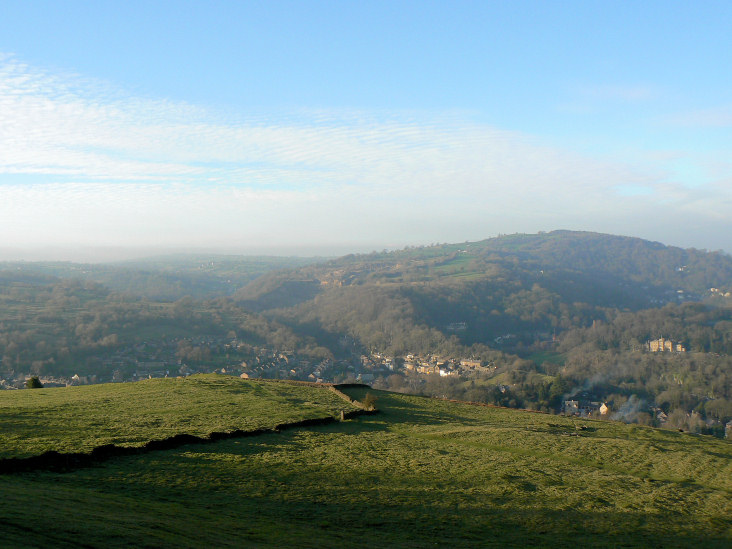 The climb was definitely worth it with views like this today. Looking across Cromford .......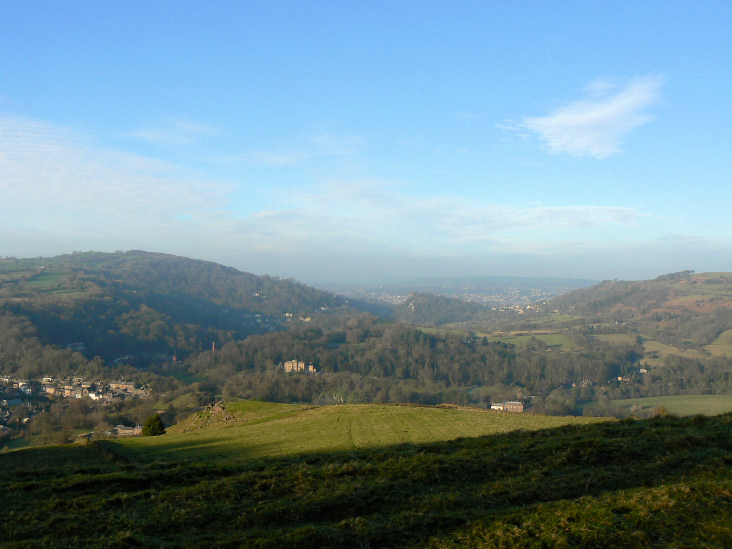 ........... and then further around towards Matlock Bath and High Tor with Matlock in the background.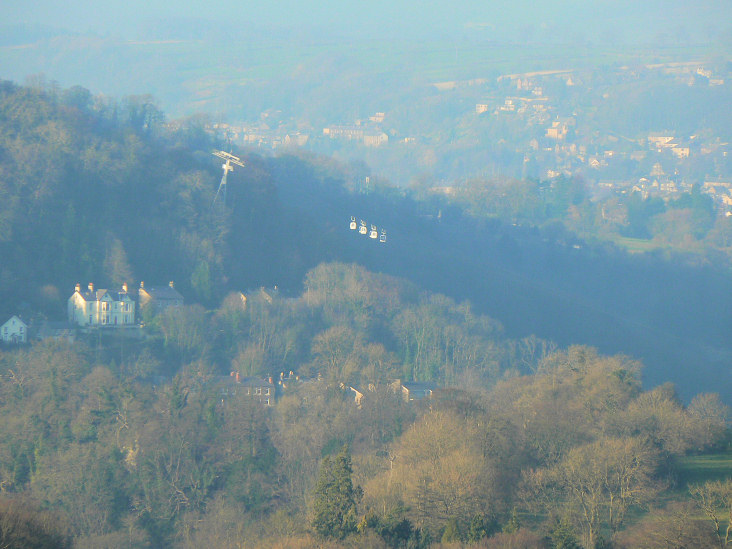 Zooming in on the cable cars that run from the foot of High Tor to the Heights of Abraham.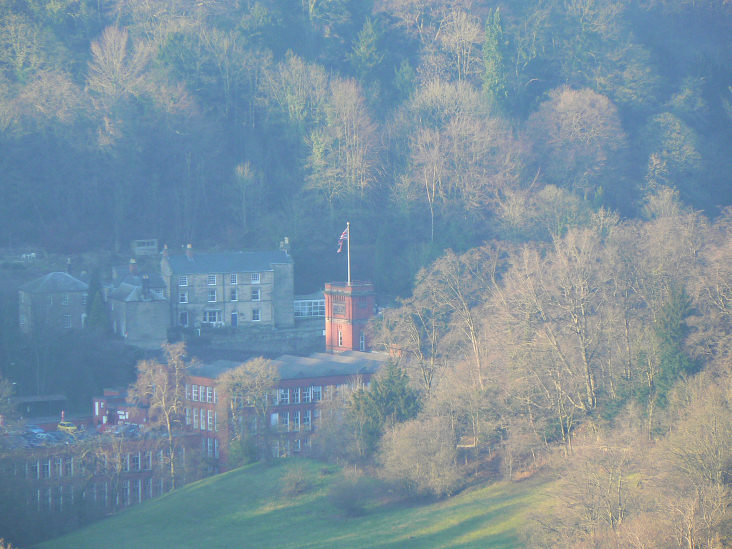 Arkwright's Masson Mill in Cromford.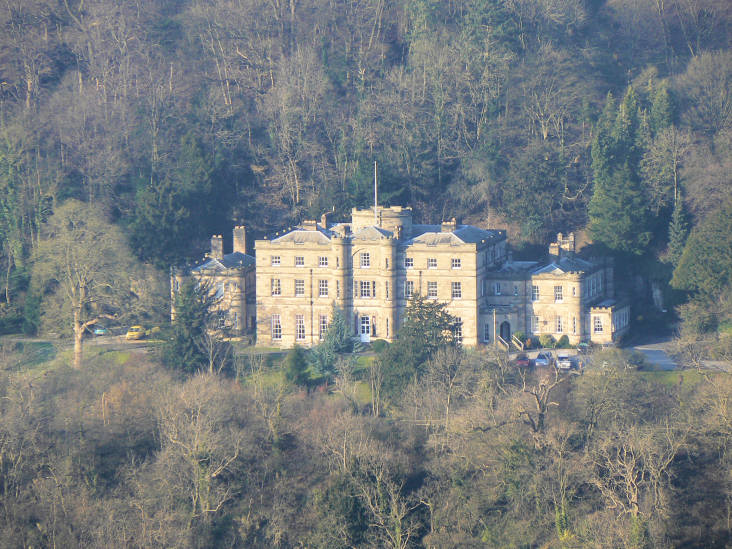 Willersley Castle built in 1792 for Arkwright, although it was completed after his death.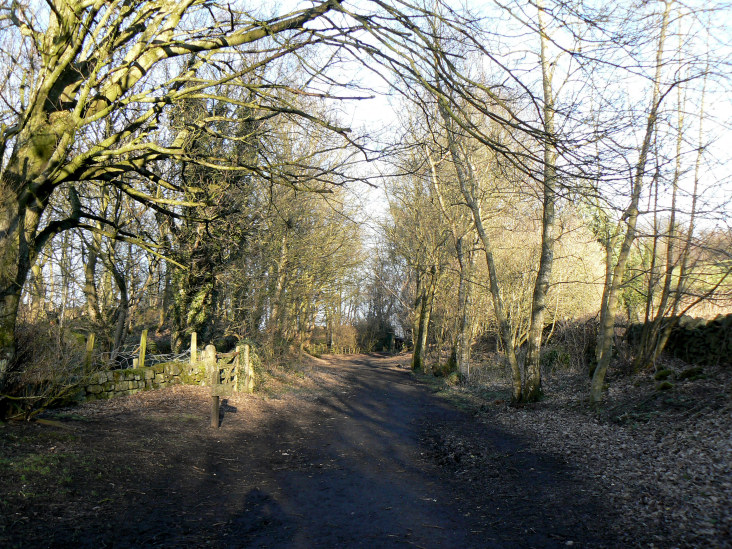 Sunlight on the High Peak Trail.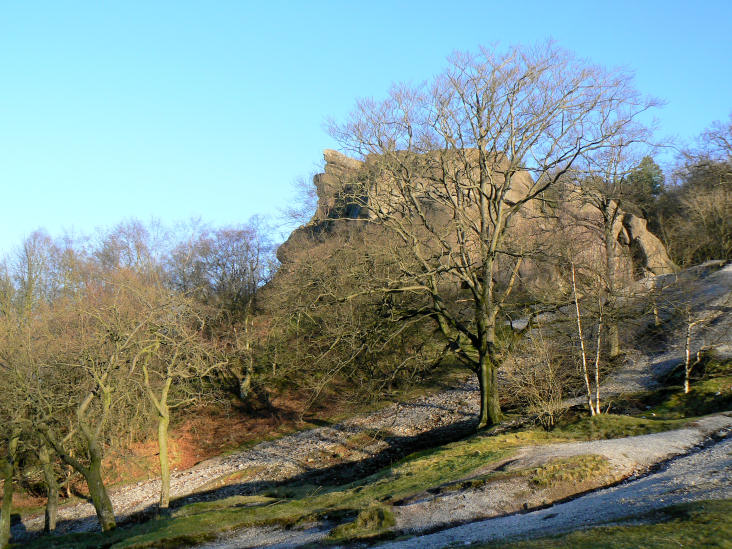 Black Rocks.
Heading through Big Plantation to the summit of Cromford Moor.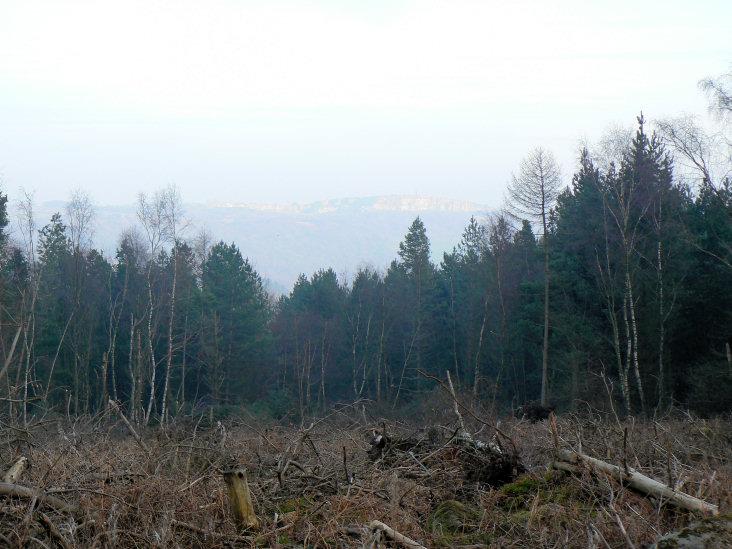 Crich Stand is catching the last of the day's sun.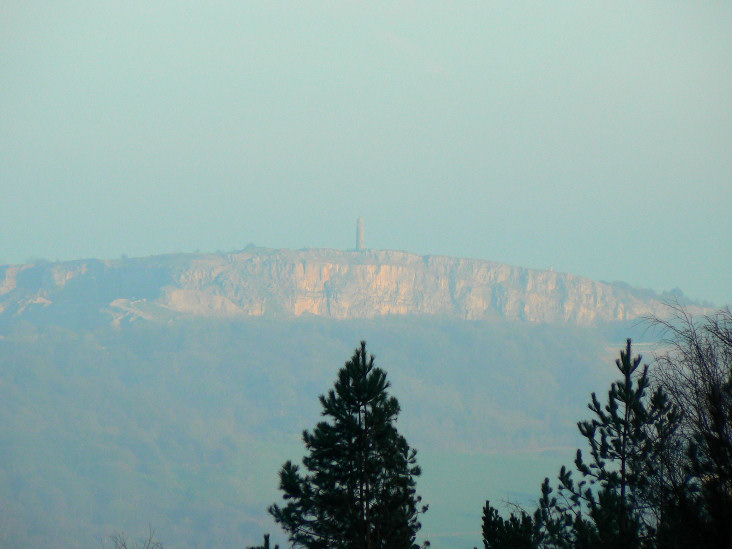 A close-up of Crich Stand from Big Plantation.