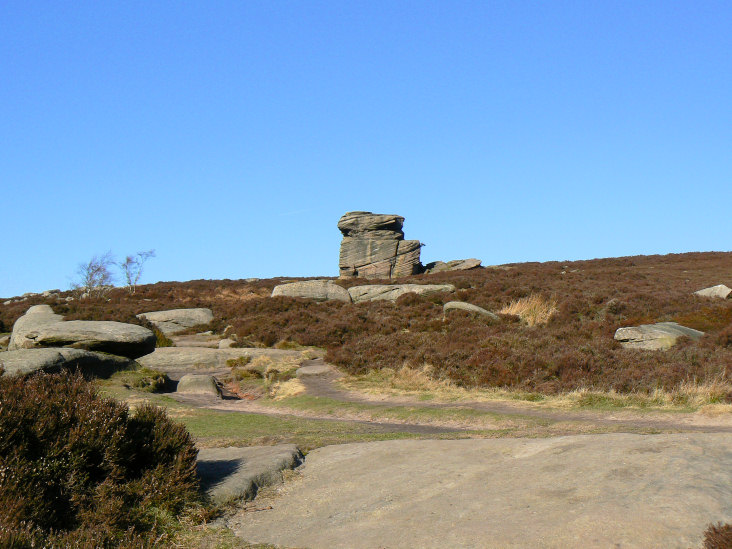 Mother Cap.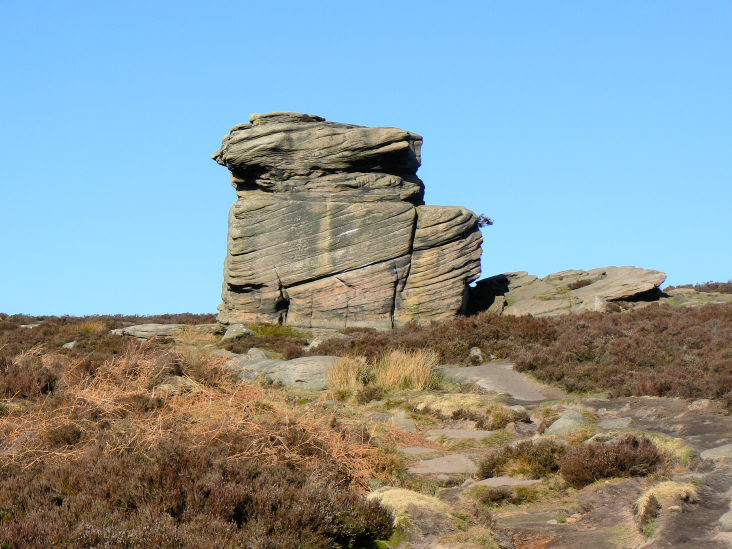 Mother Cap.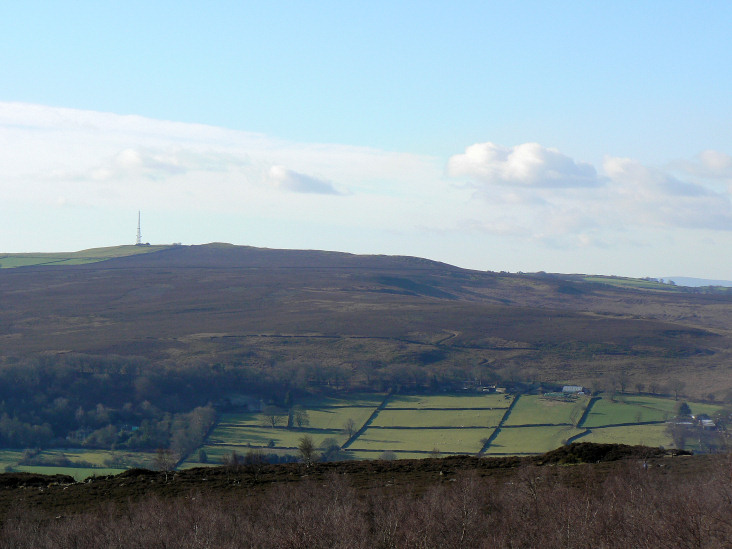 Eyam Moor from Mother Cap.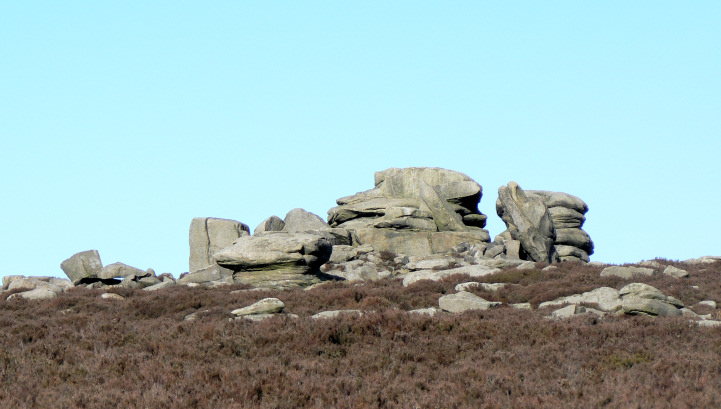 From Mother Cap it is a short walk to Over Owler Tor.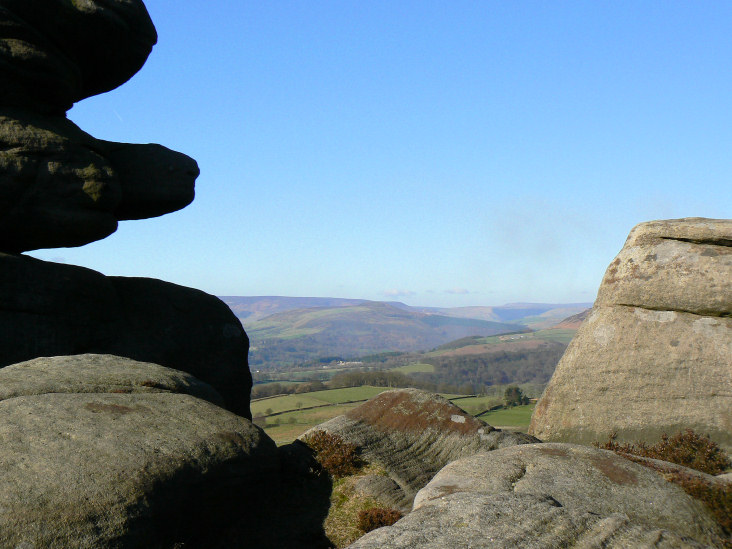 Looking through the rocks on Over Owler Tor to Win Hill.
Looking across Hathersage to the Mam Tor Ridge. It's a shame about the cement works spoiling the view,
but I guess if I worked there I wouldn't have the same opinion.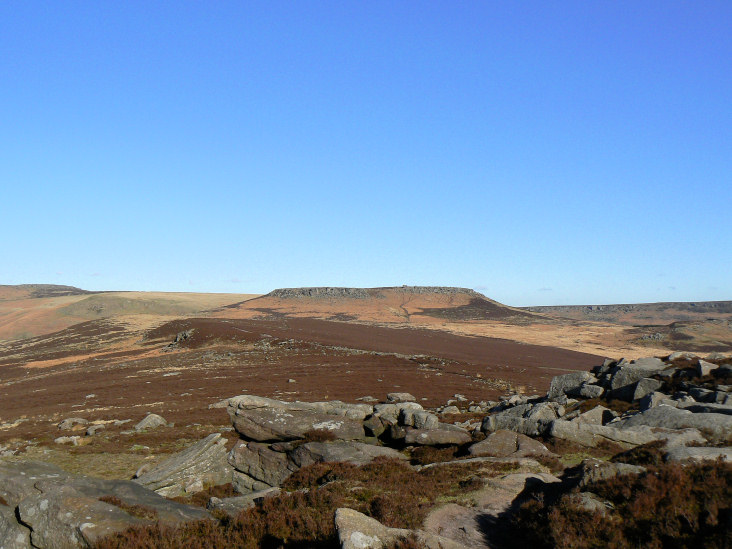 Higger Tor from Over Owler Tor.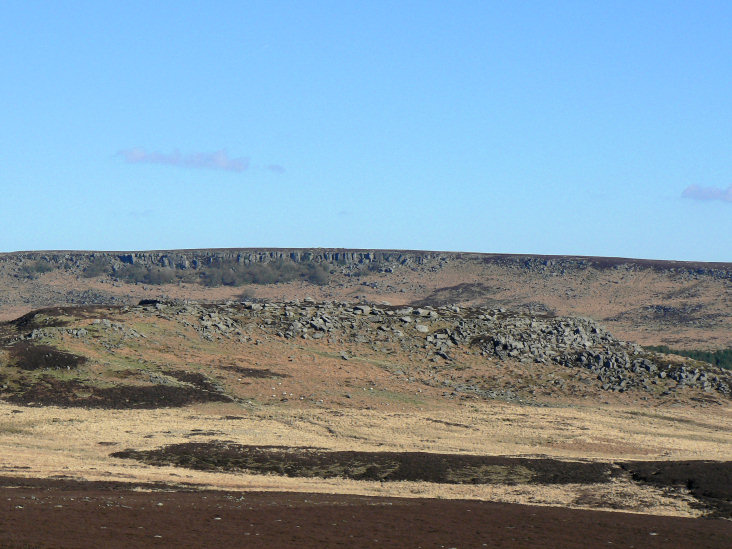 Carl Wark with Burbage Rocks behind.
Callow Bank with Stanage Edge behind, from the top of Higger Tor.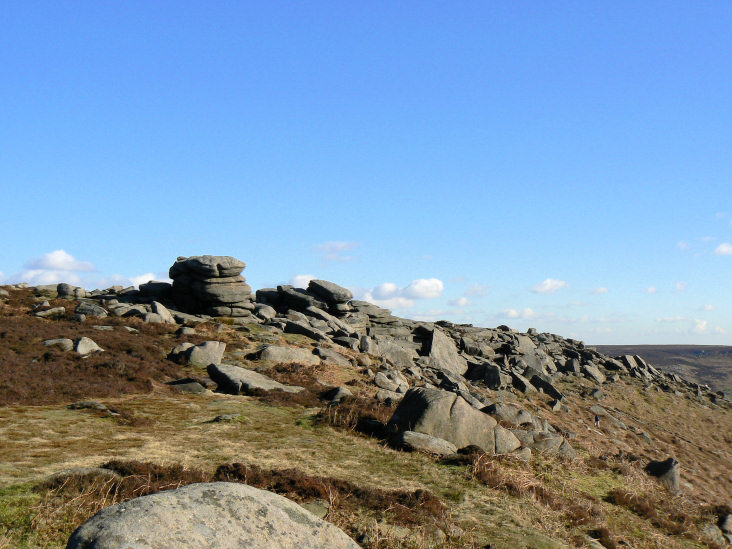 Looking along Higger Tor from my lunch spot.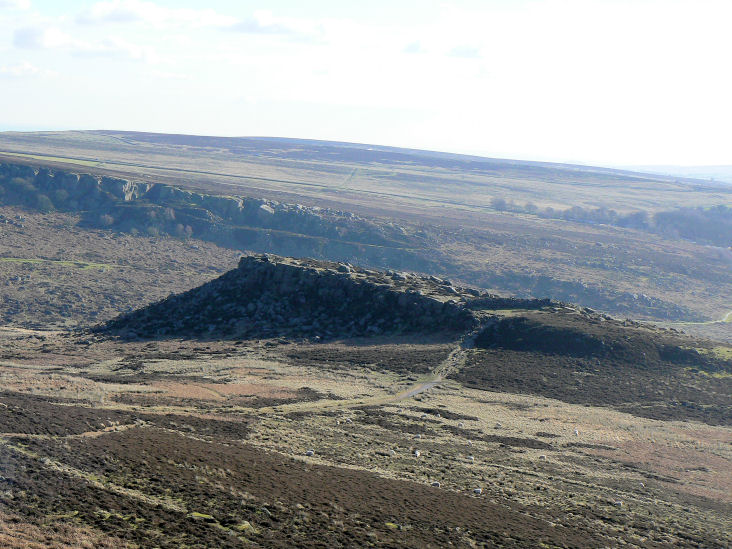 Carl Wark from my Higger Tor lunch spot.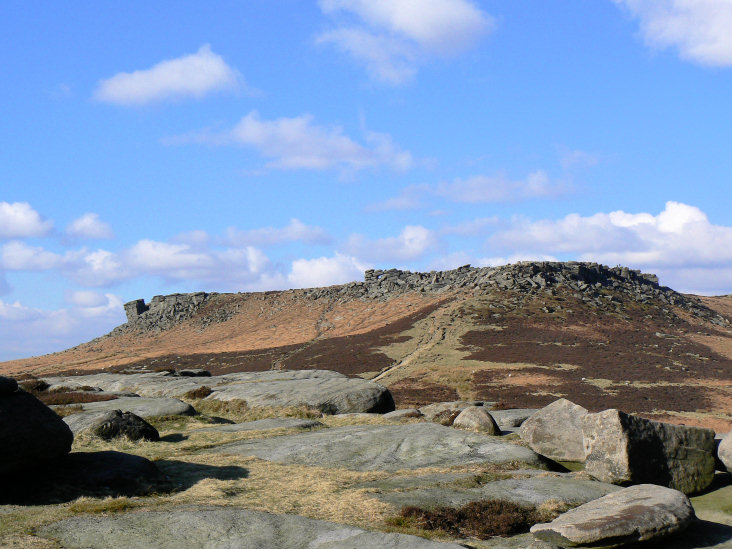 Looking back at Higger Tor from the entrance to Carl Wark.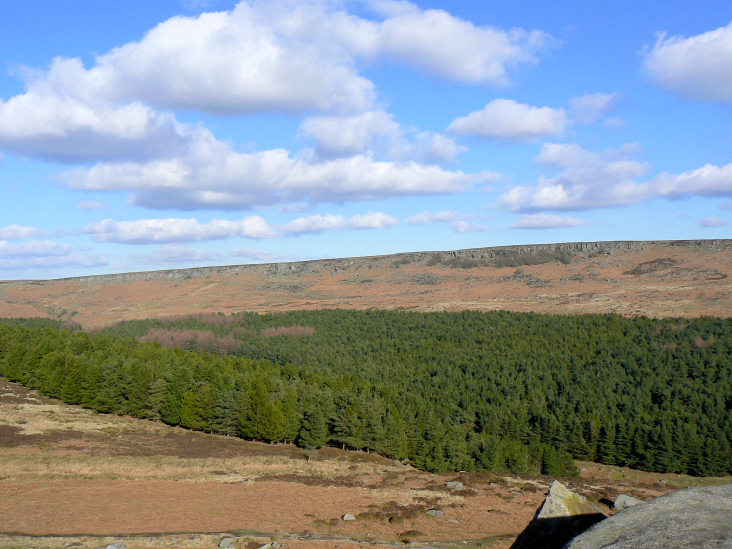 Burbage Rocks from Carl Wark.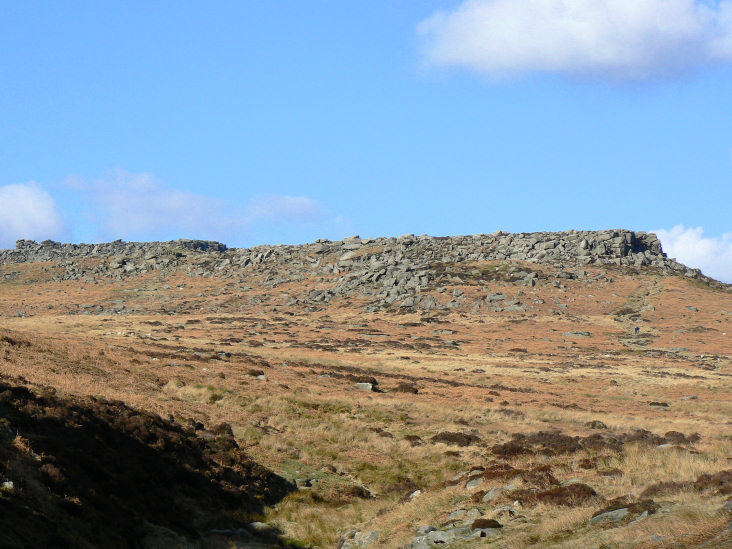 Carl Wark from Burbage Bridge.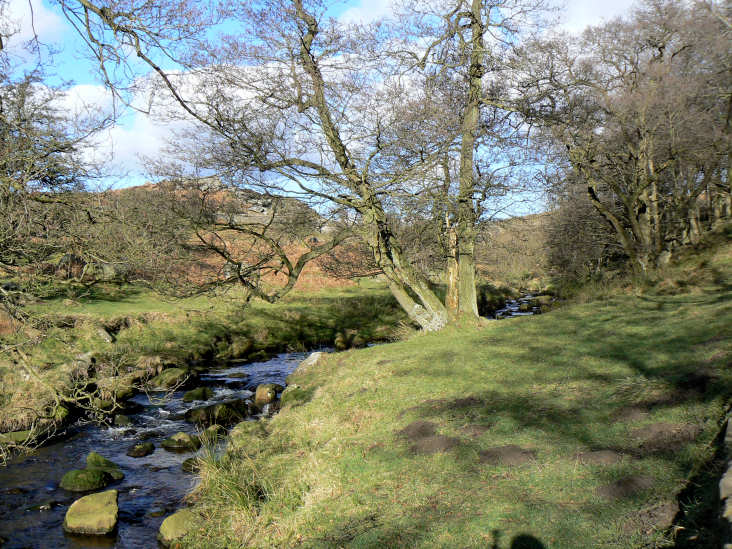 Burbage Brook.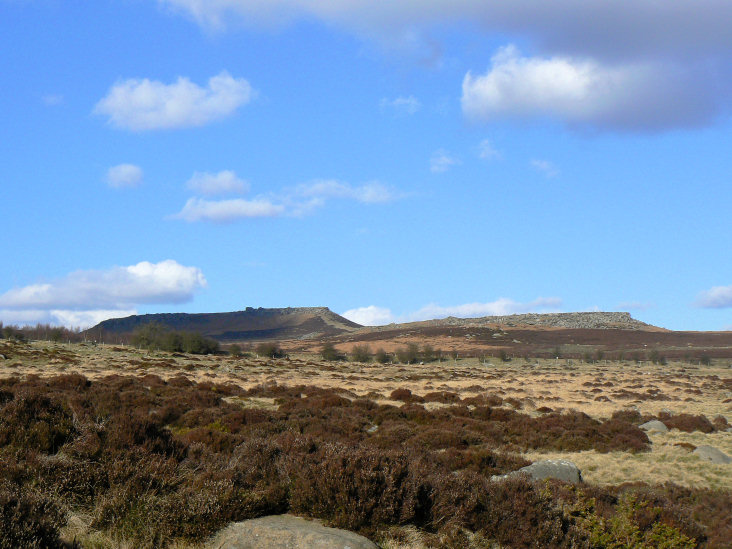 Higger Tor (L) & Carl Wark (R) from the path to Owler Tor.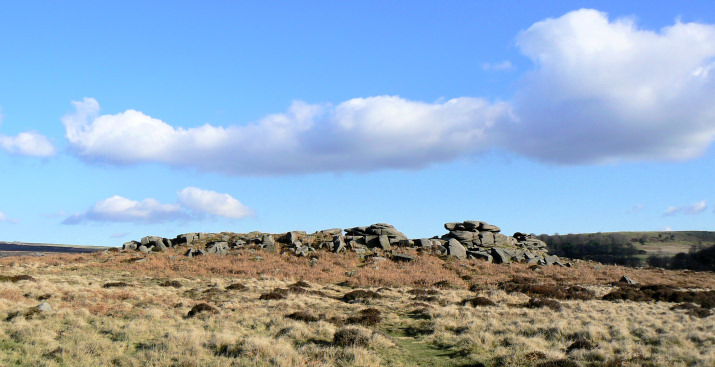 Owler Tor.