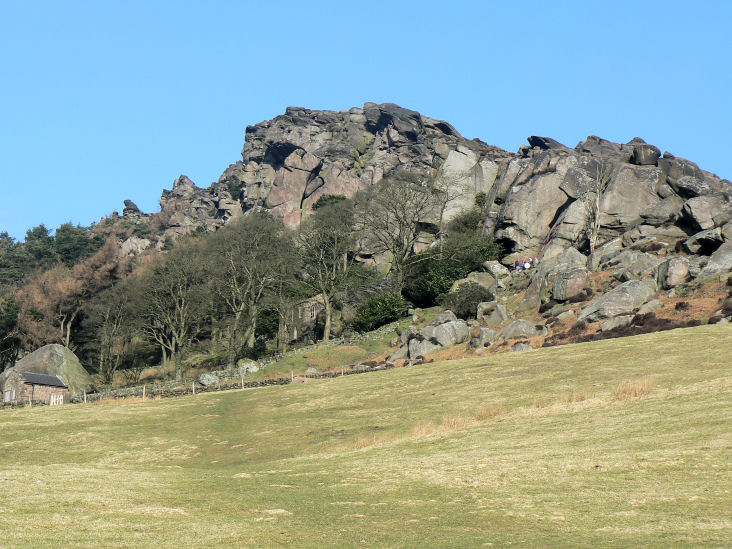 The Roaches from the path to Hen Cloud.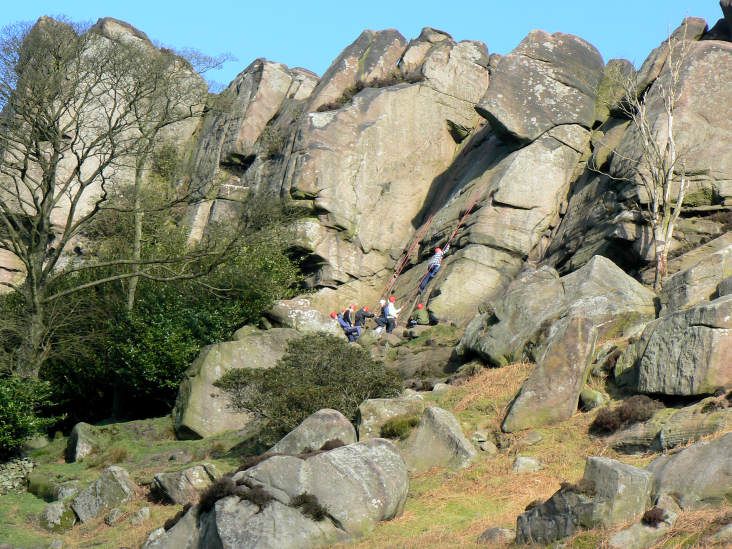 One of the many groups of climbers I saw and heard today.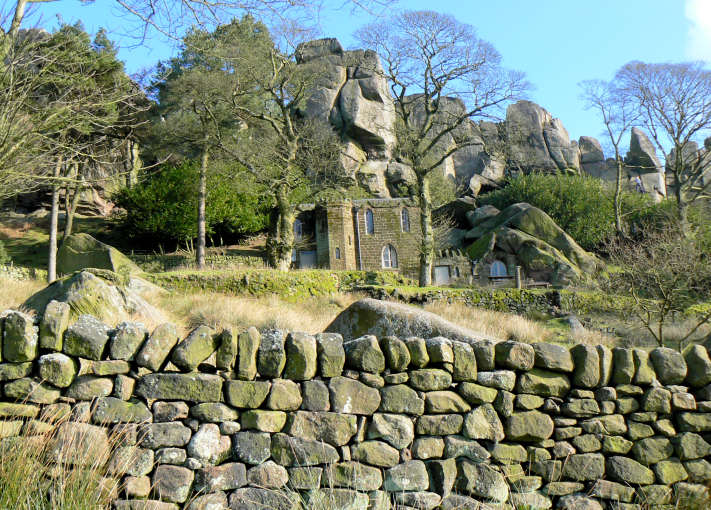 Rockhall beneath the Roaches.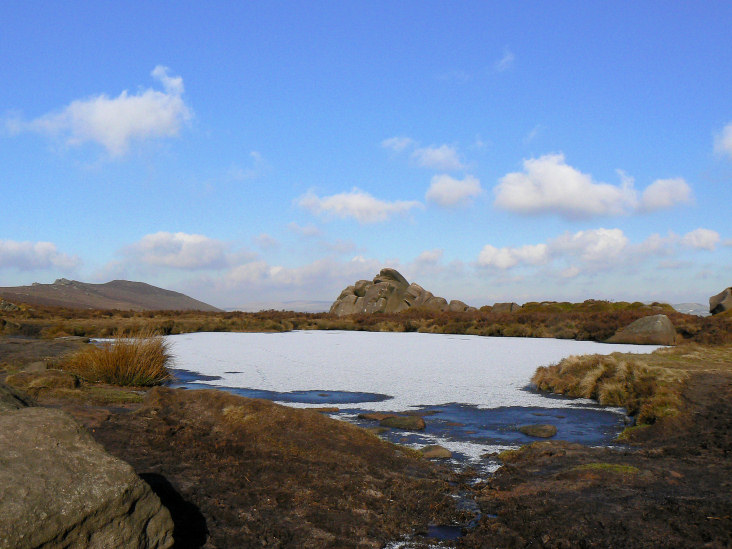 A frozen Doxey Pool on top of the Roaches.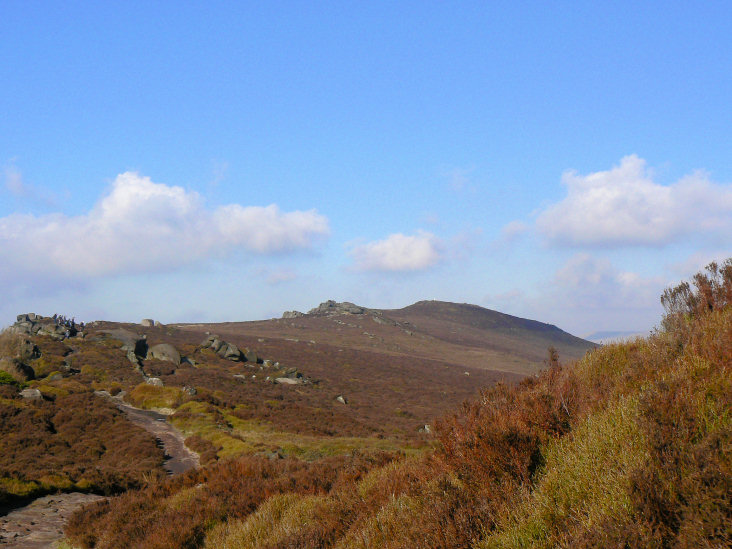 Looking along the Roaches to the summit trig.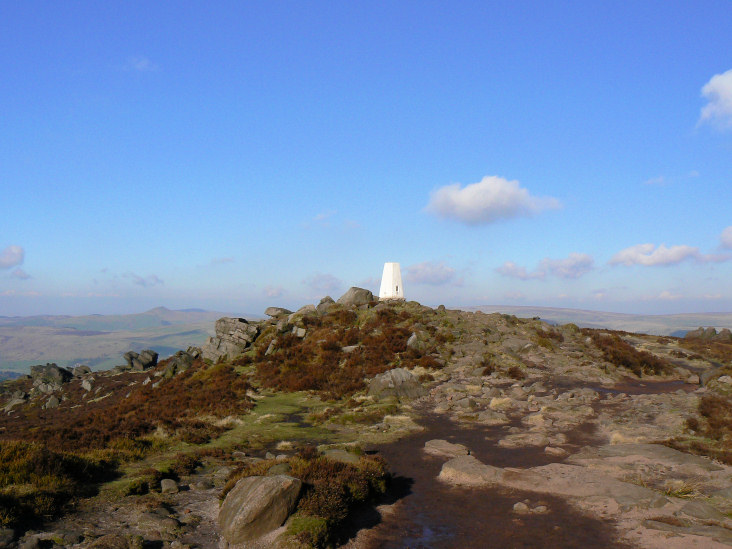 The Roaches summit trig.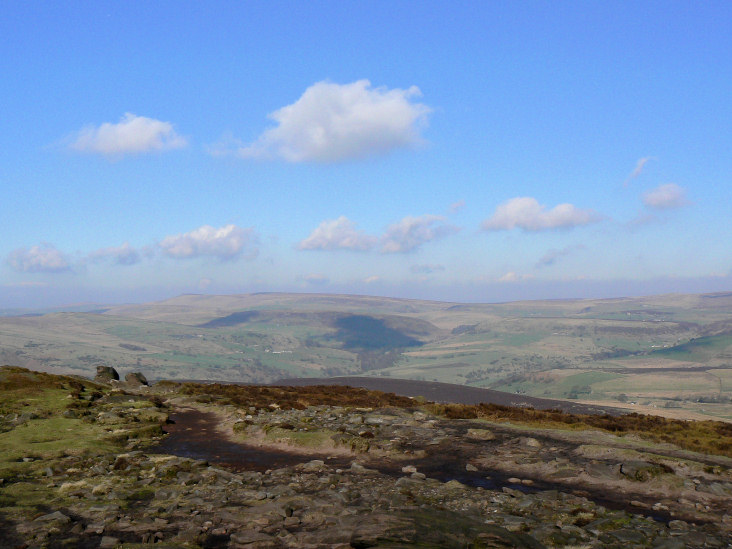 Looking north-east from the trig towards Shining Tor, the high point in the distance.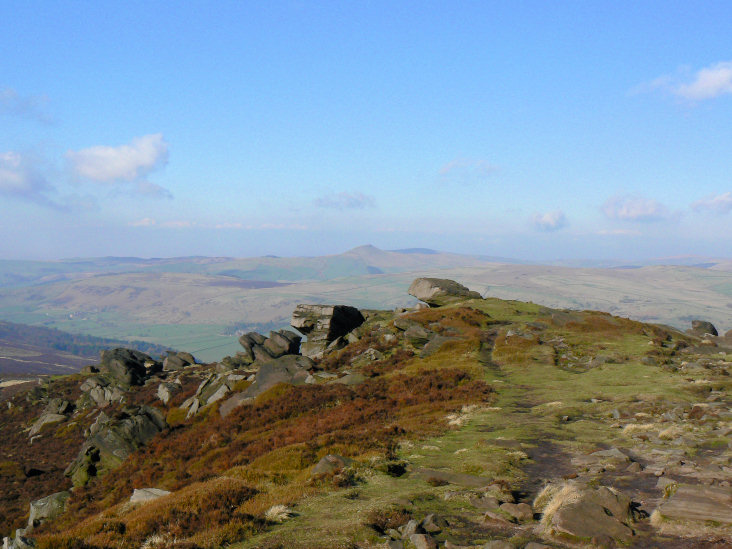 From the same spot, looking north-west towards Shutlingsloe.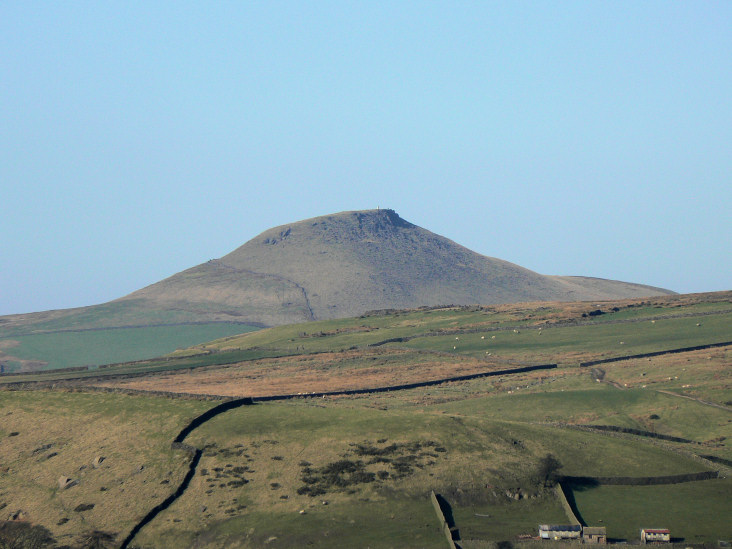 Shutlingsloe.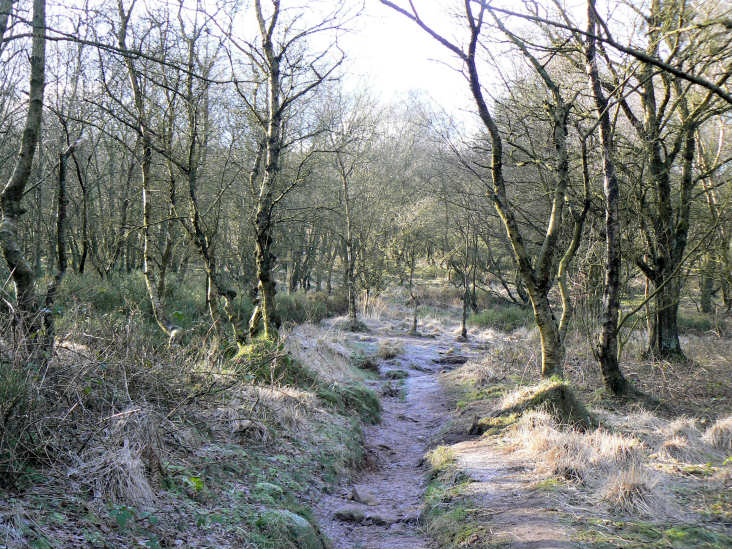 It was so cold today most of the paths remained frozen like this one in Forest Wood.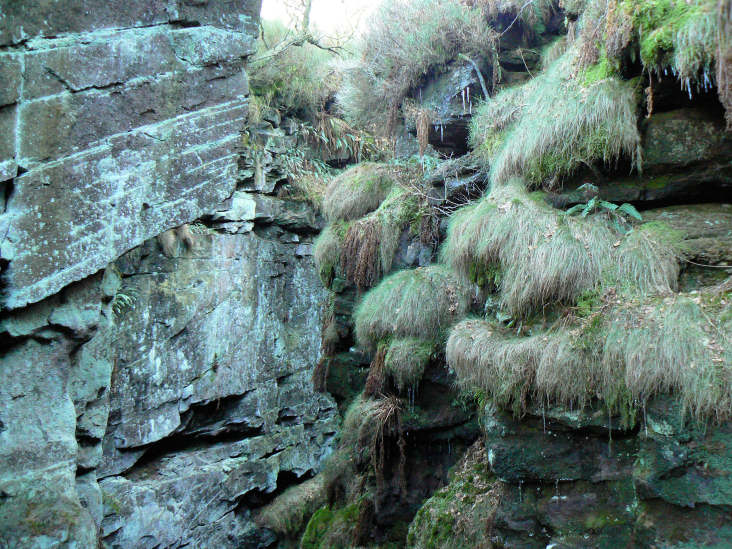 It was even colder inside Lud's Church where there were icicles hanging from the rocks.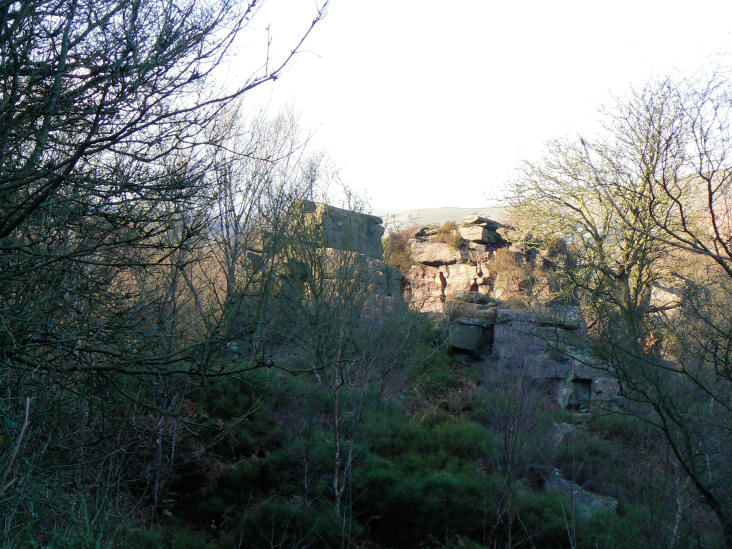 The sun lights up Castle Cliff Rocks.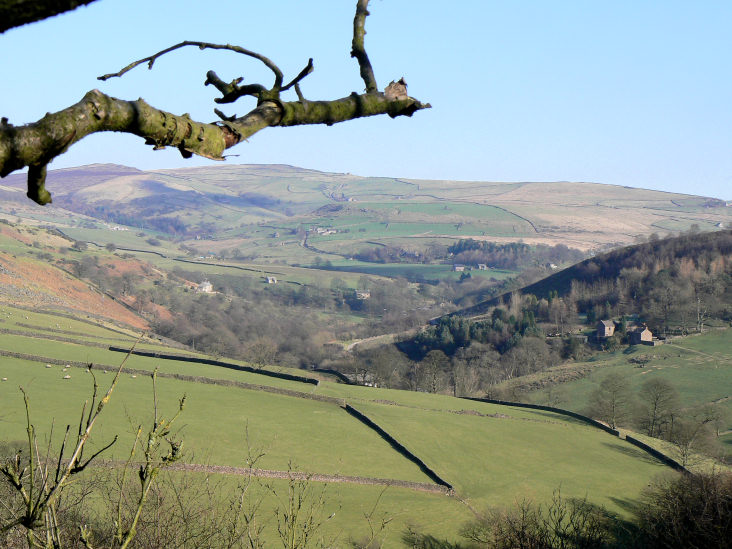 Standing on top of Castle Cliff Rocks gives you this view of Gradbach.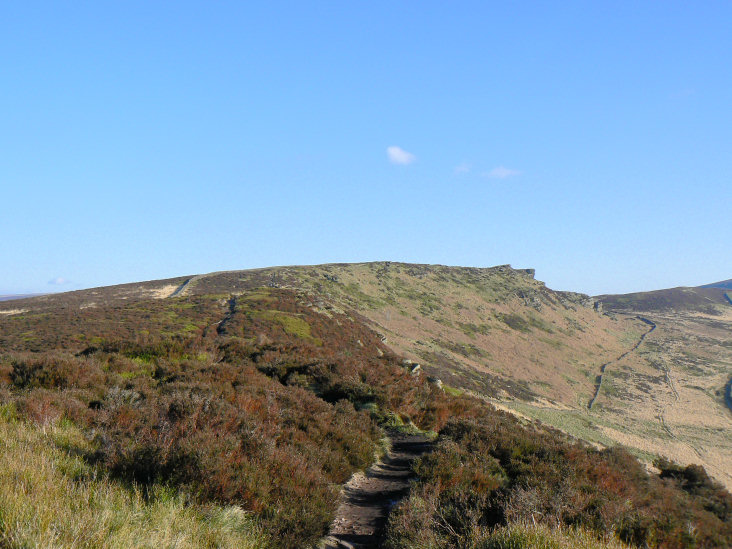 Looking along Back Forest.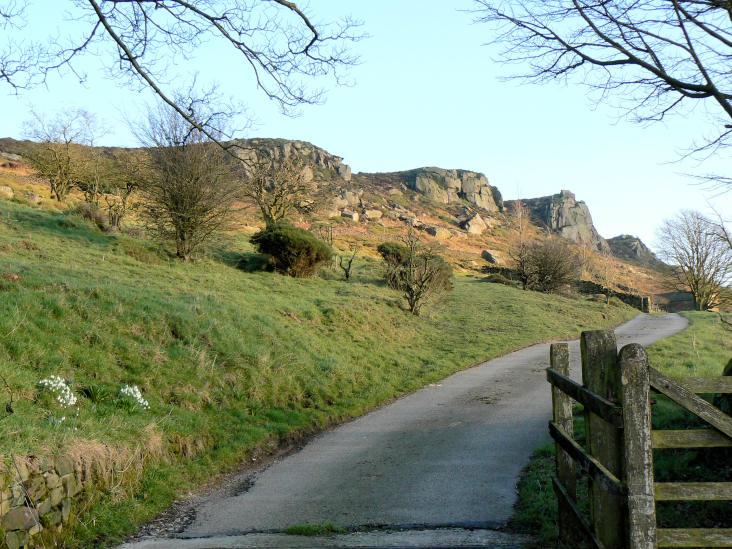 Five Clouds, well four of them.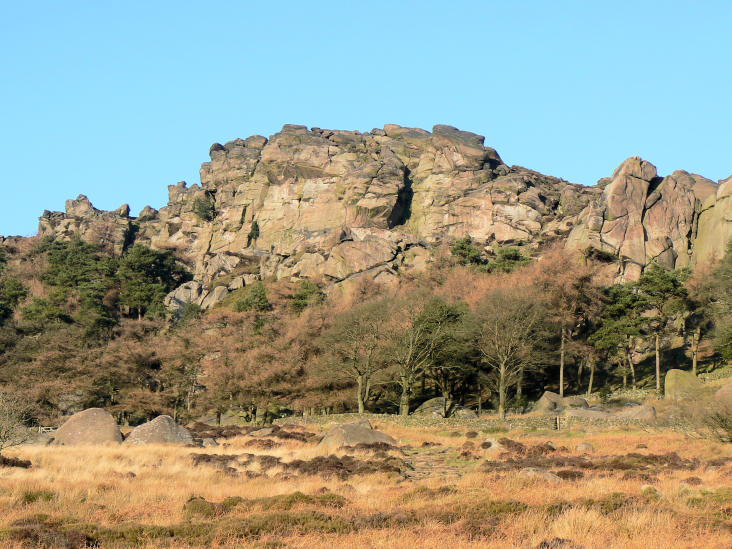 The Roaches catching the last of the day's sunlight.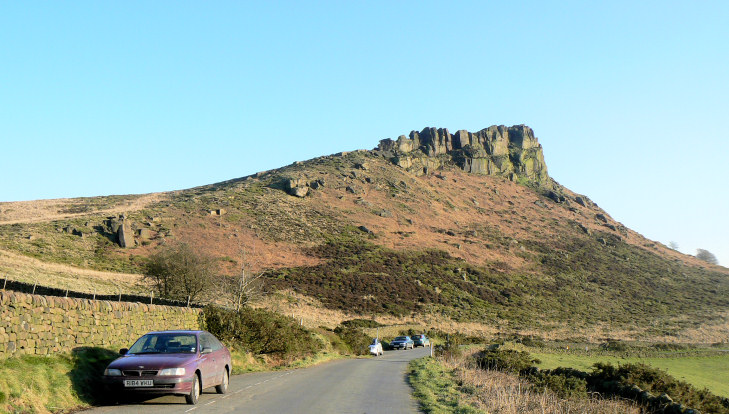 Hen Cloud.