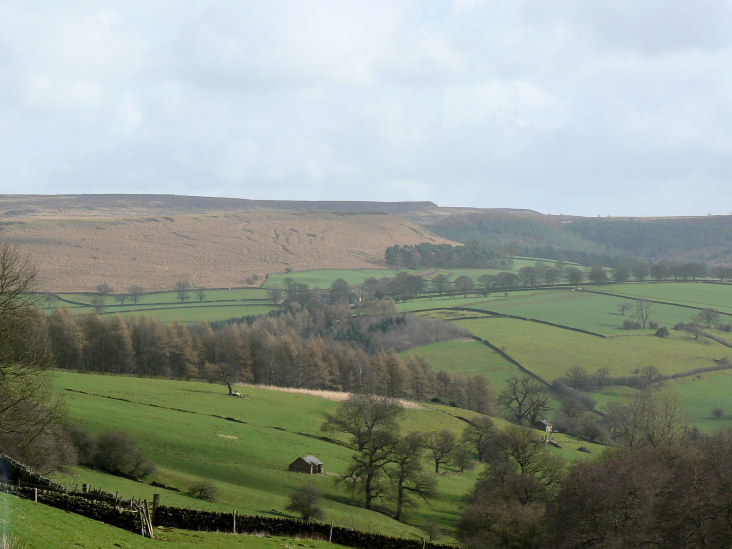 Harland Edge from Calton Houses.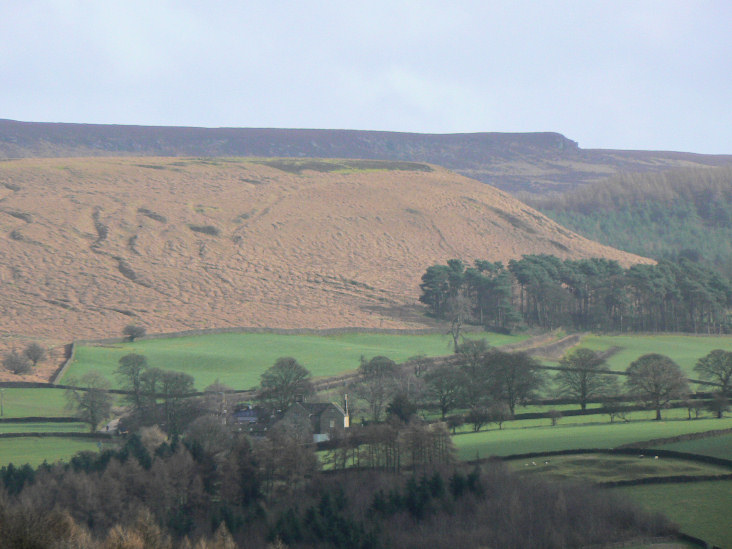 Rabbit Warren in front of Harland Edge.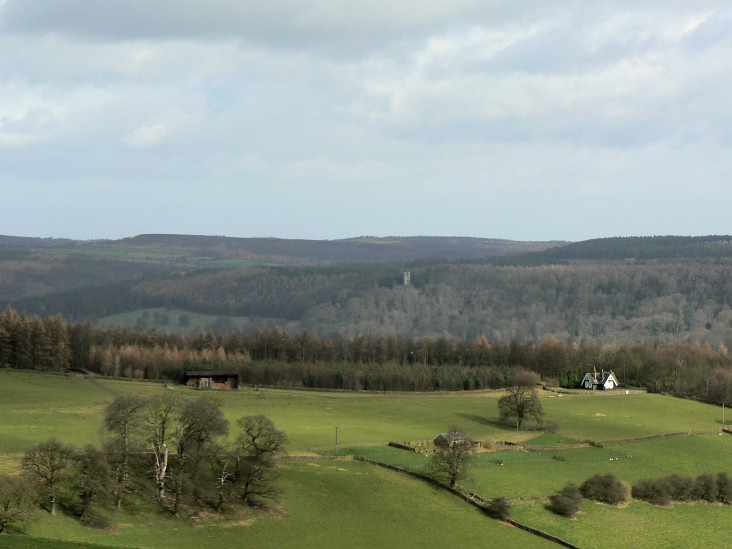 From the top of Calton Pastures looking across New Piece Wood. The building in the foreground
is Russian Cottage, a present to the 6th Duke of Devonshire from Tsar Nicholas I. Further back
Hunting Tower can be seen, with Birchen and Gardom's Edges on the horizon.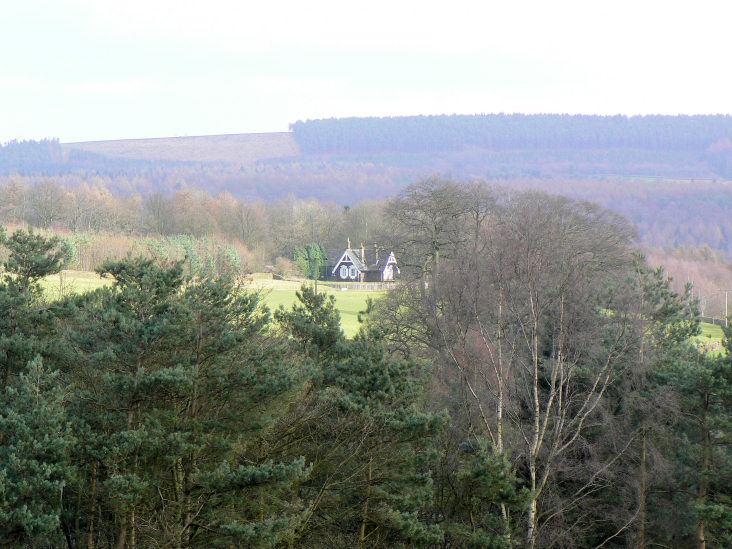 Russian Cottage.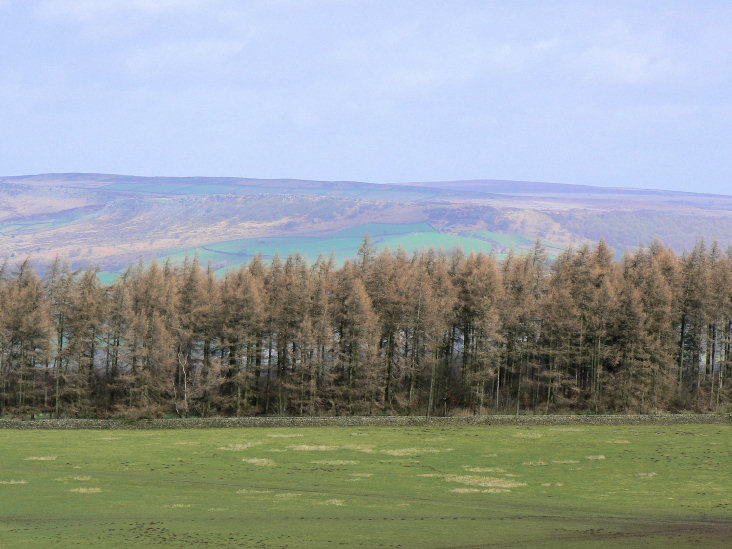 Baslow Edge, from the same spot.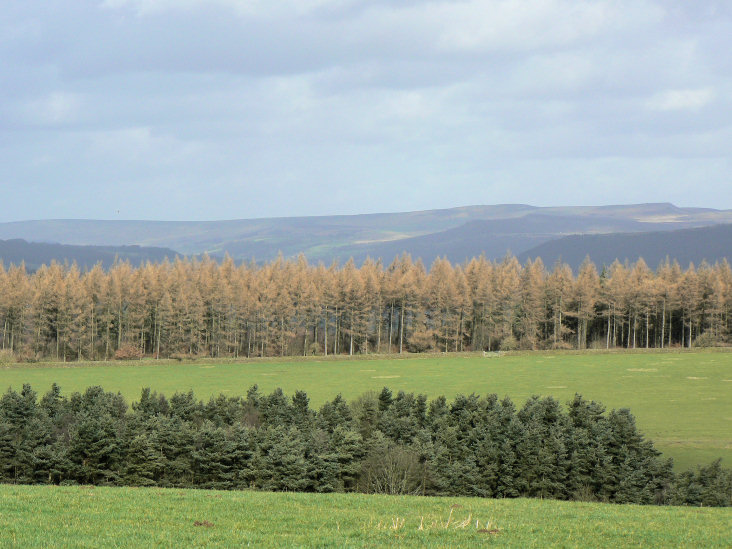 Moving further round Higger Tor and Stanage Edge are also in view.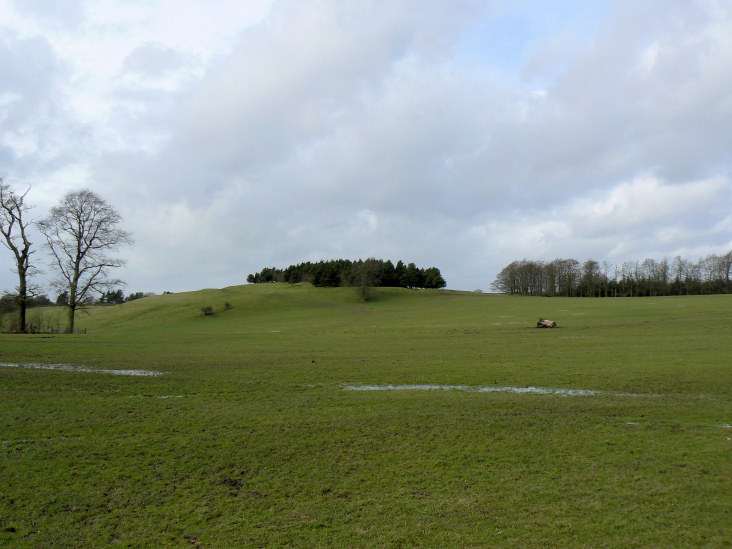 Moatless Plantation.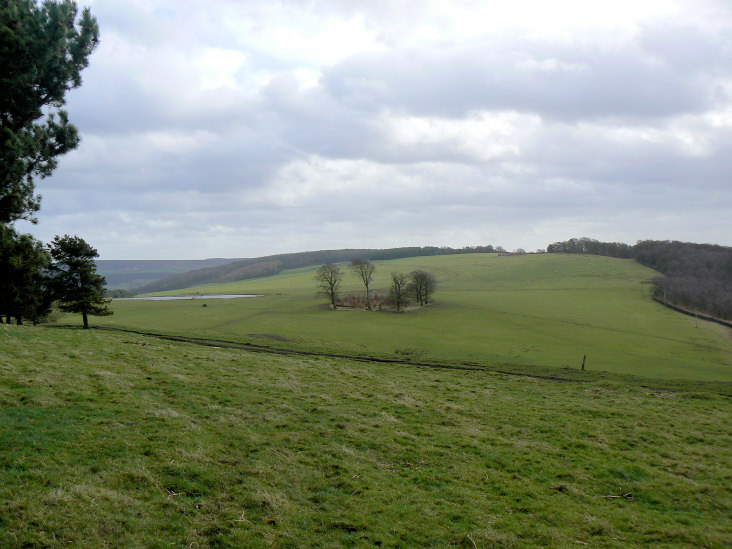 Calton Pastures from Moatless Plantation.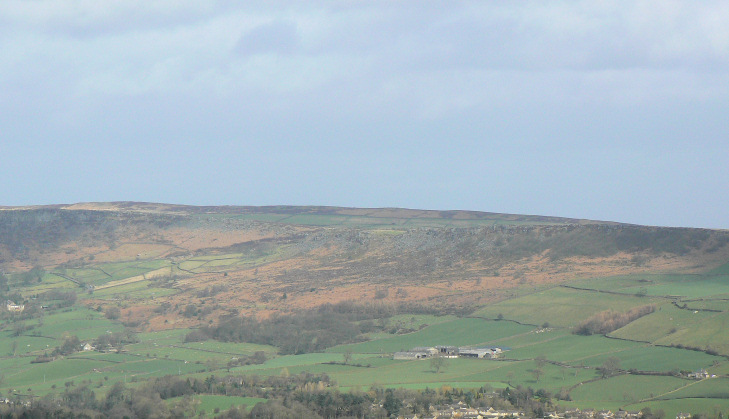 Baslow Edge (L) and Curbar Edge (R).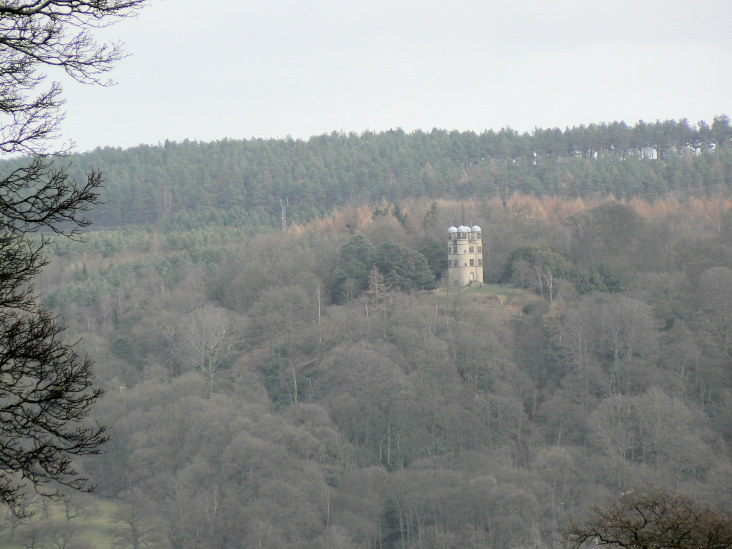 Hunting Tower, also known as Stand Tower, was built in 1582 for Bess of Hardwick and her husband Sir William Cavendish.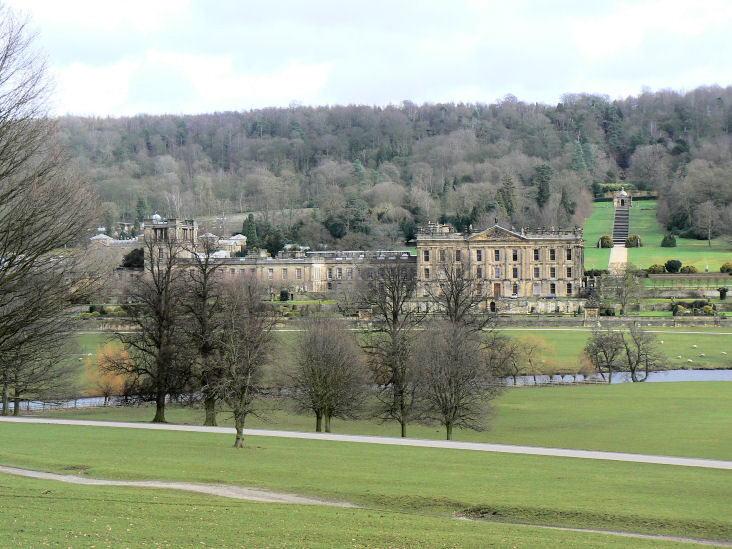 Chatsworth House with the River Derwent running in front of it.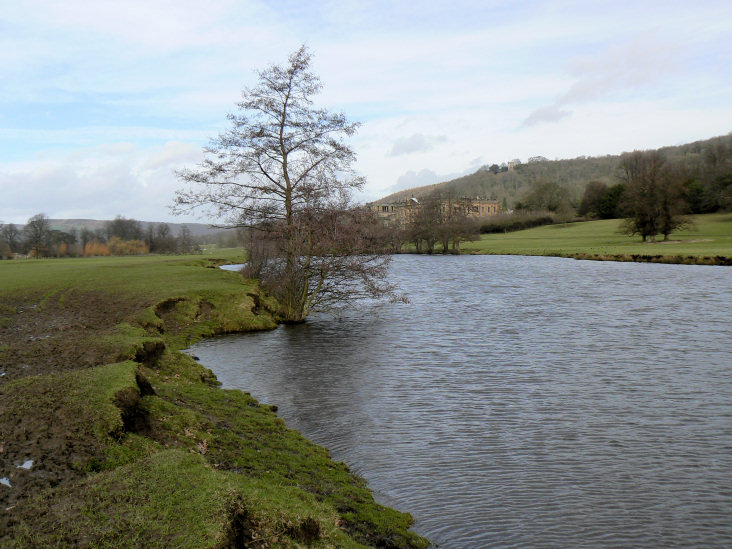 River Derwent.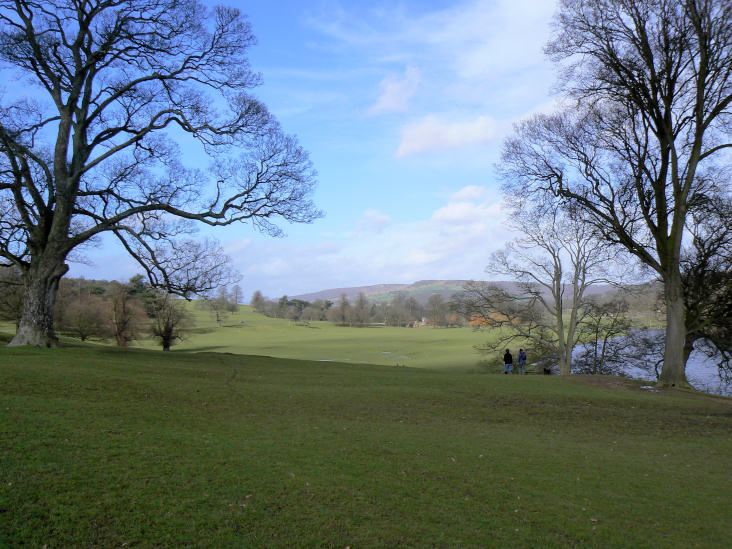 Looking across Chatsworth estate towards Baslow and Froggatt Edges.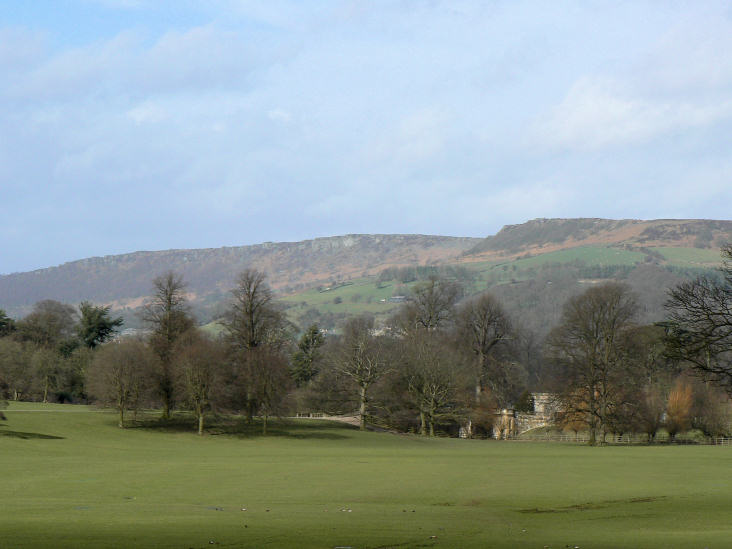 Baslow and Froggatt Edges.