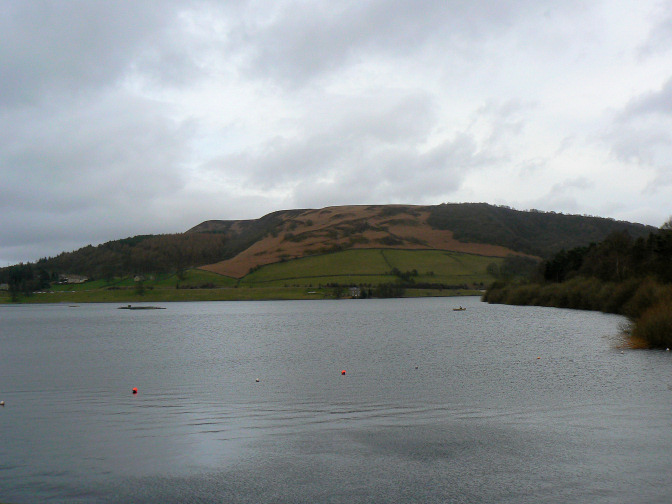 A grey start as we cross Ladybower's dam wall.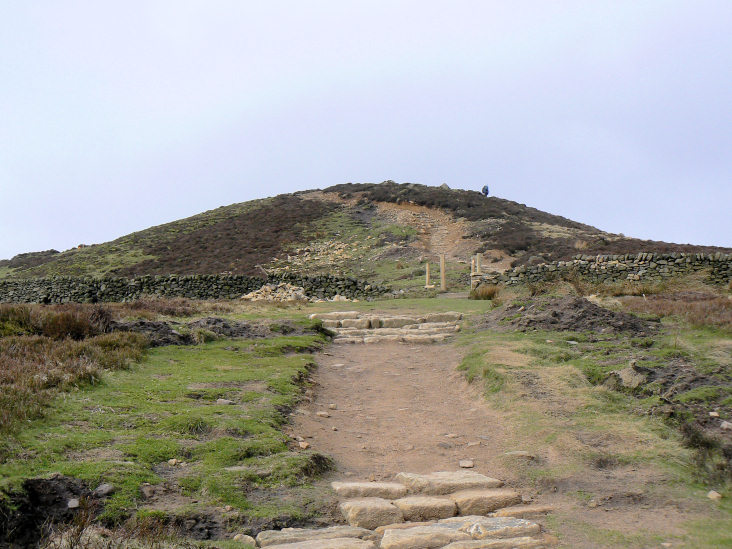 Approaching the top of Win Hill. It looks like the stile that was once there is being replaced
by a gate, something I have noticed happening a lot over the past year.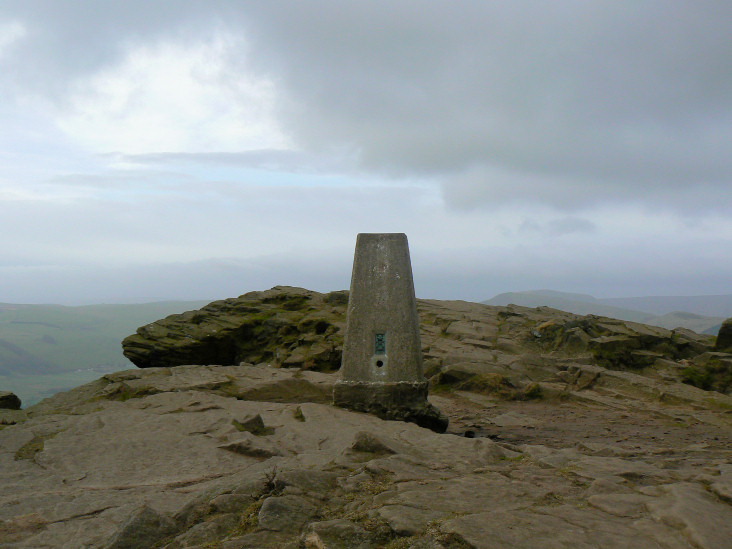 Win Hill's rocky summit with trig.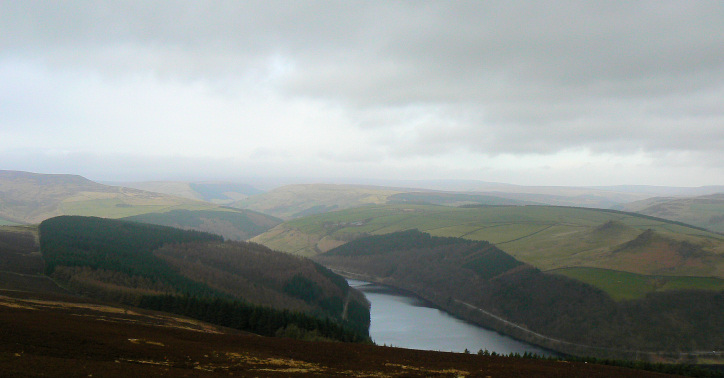 Ladybower Reservoir from Win Hill's summit. The ridge to its right is the one we would return along later.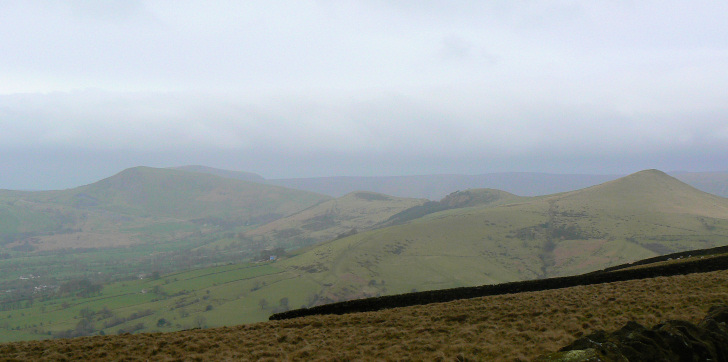 The Mam Tor ridge, from Hope Brink.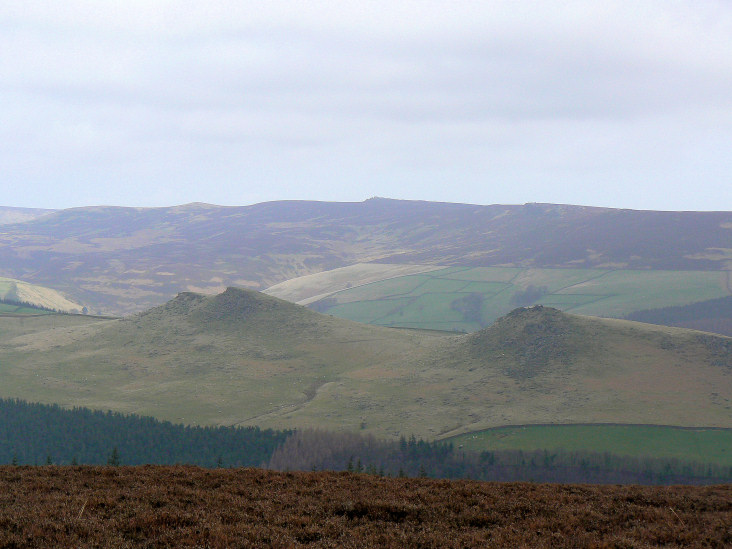 Crook Hill with Derwent Edge behind.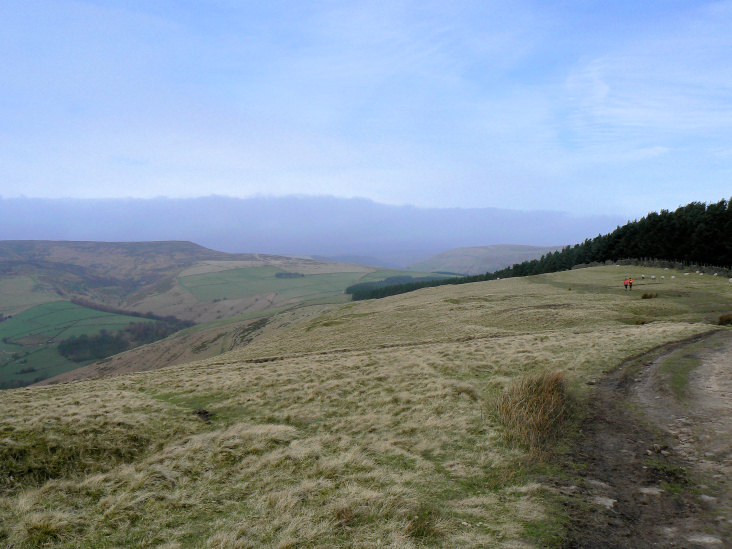 Looking along the old Roman road to Crookstone Knoll.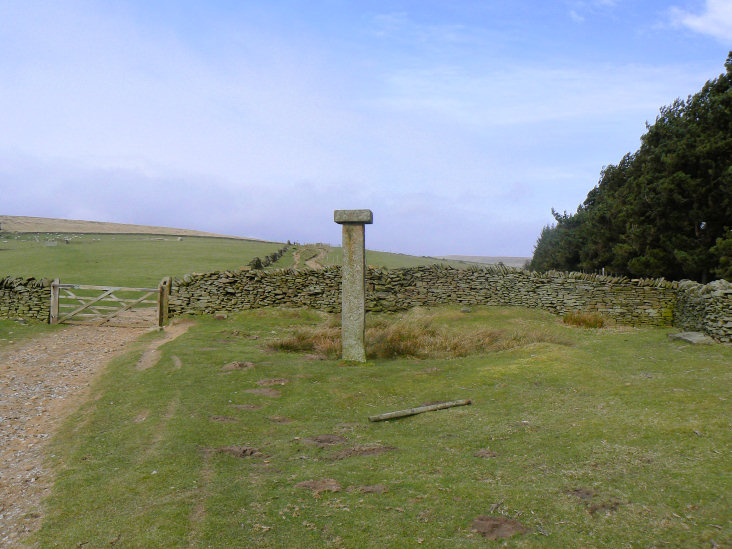 Hope Cross.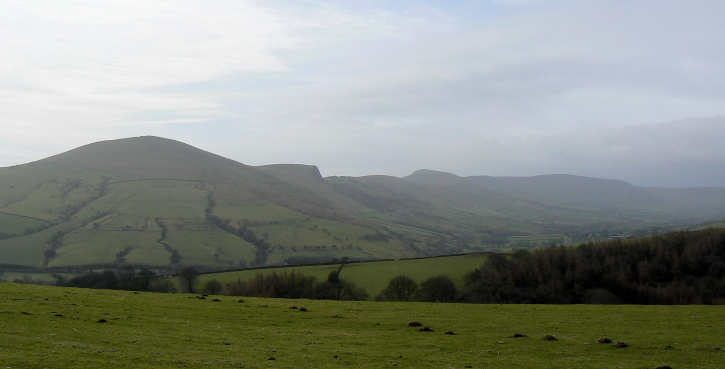 The Mam Tor ridge and Rushup Edge, from Hope Cross.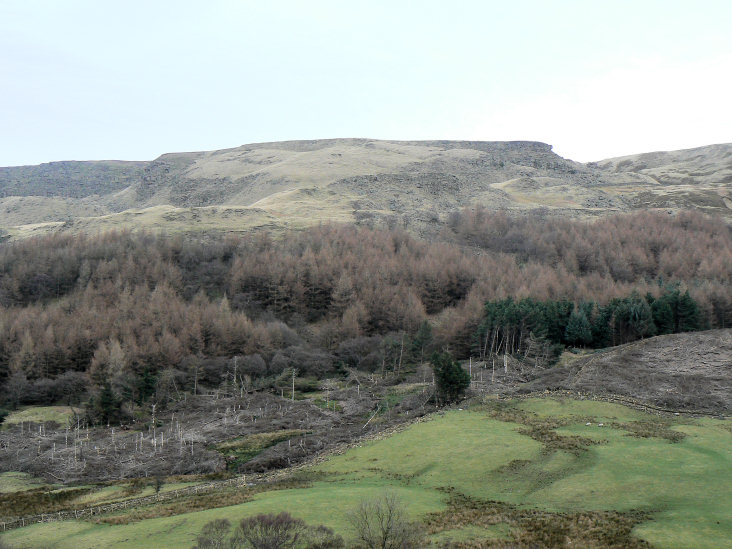 Alport Castles.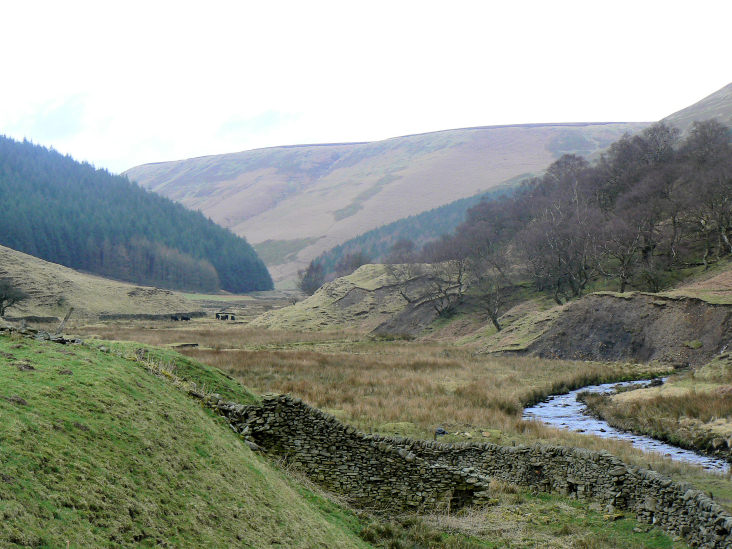 Alport Dale .........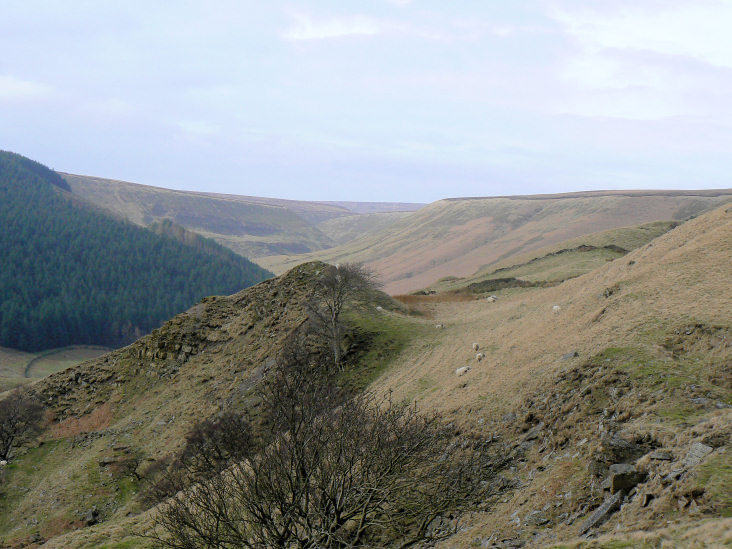 ........... and again from the climb to Alport Castles.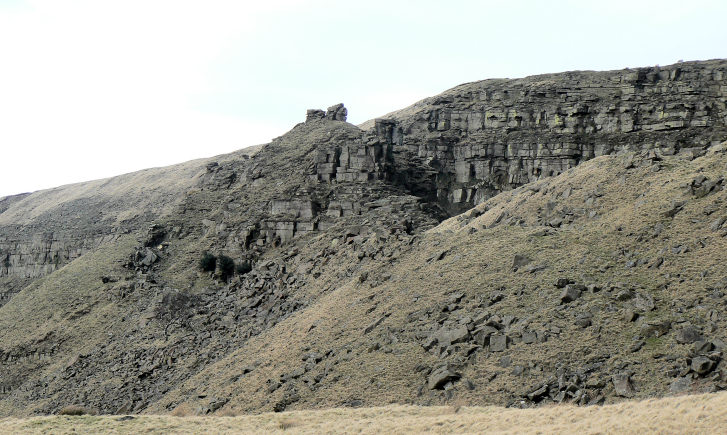 The Tower.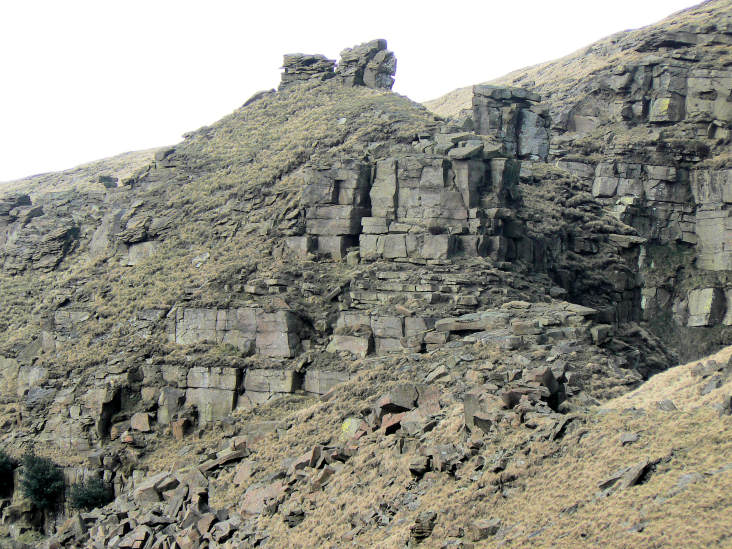 A close-up of the Tower.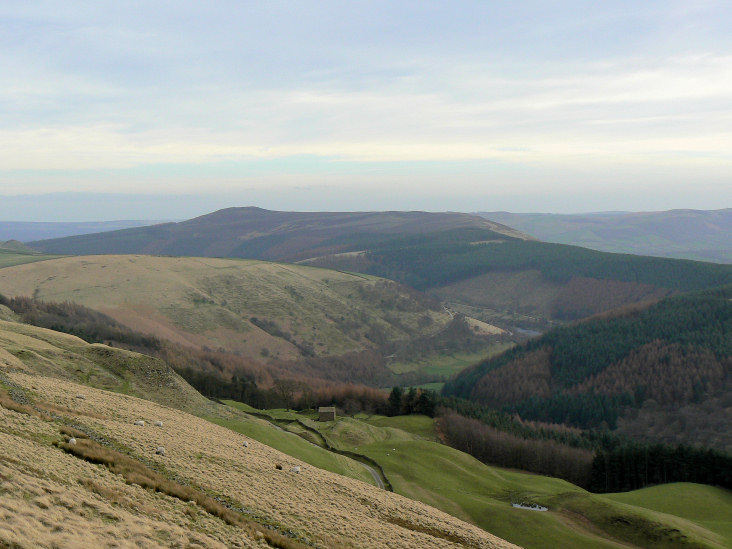 Win Hill and the ridge we followed at the start of the walk to Alport Bridge.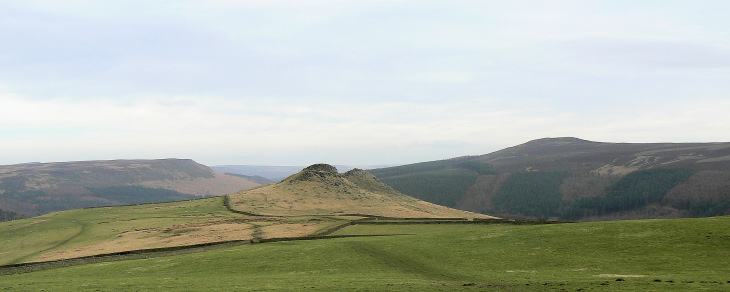 Crook Hill with Bamford Edge to the left and Win Hill to the right.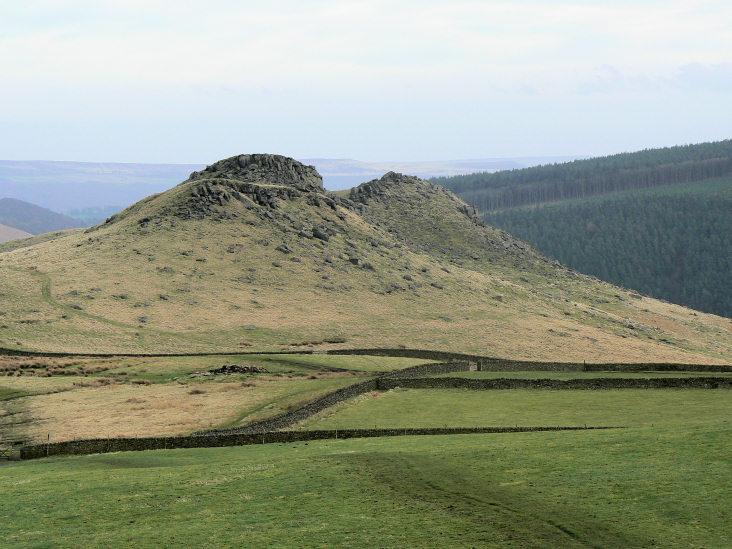 Zooming in on Crook Hill. After 13 miles we felt no need to climb it, a pint in the
Yorkshire Bridge Inn was a far more appealing thought.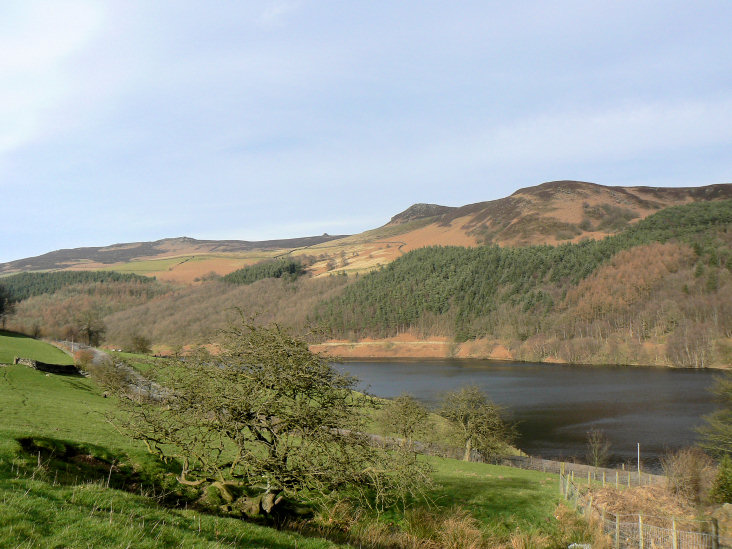 The sun came out for a brief moment as we reached the bottom of Crook Hill.