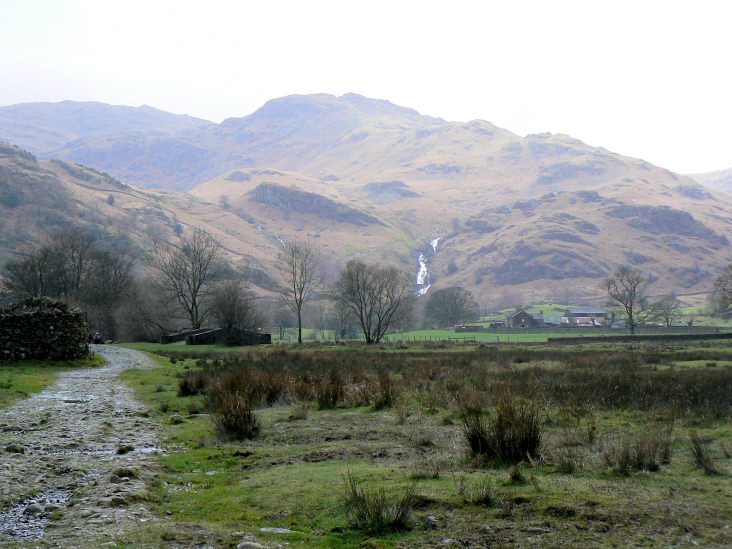 Looking towards the falls on Sourmilk Gill with Tarn Crag, the first summit of the day, behind.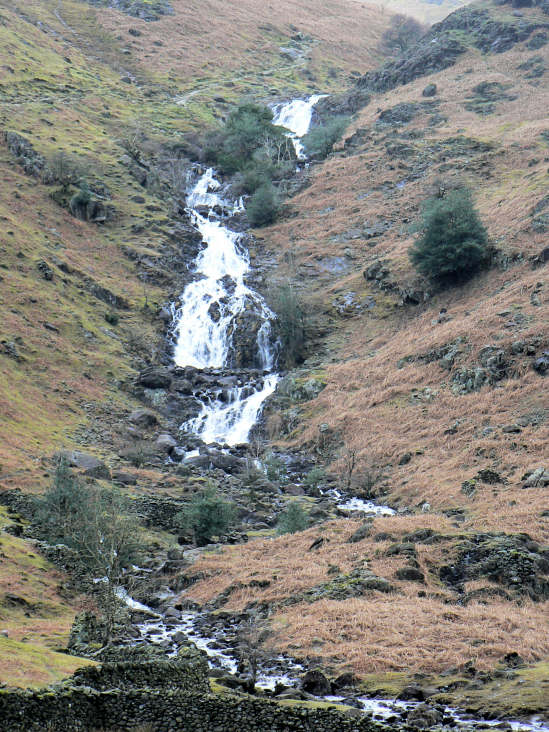 Sourmilk Gill's falls.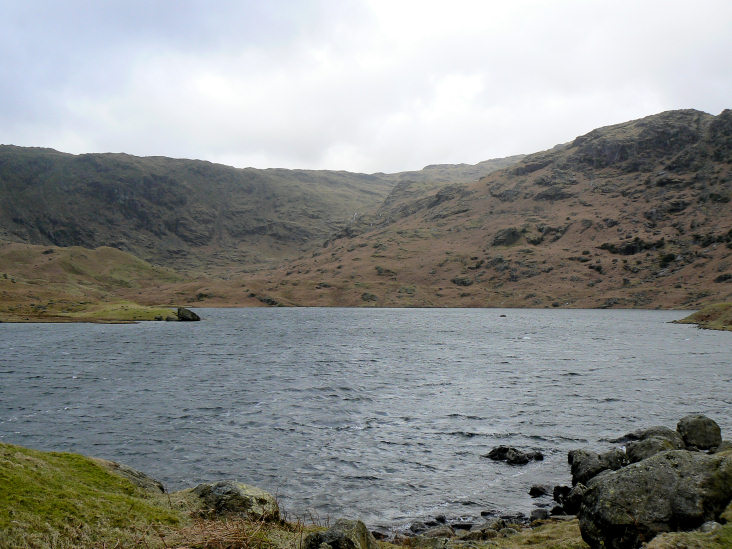 We had hoped to cross Sourmilk Gill just above the falls but this was impossible, instead
we had to make a very careful crossing at the head of Easedale Tarn.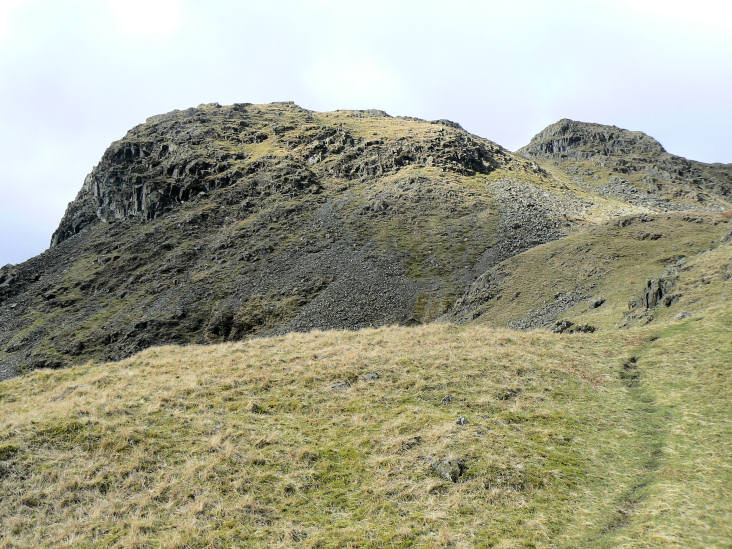 Tarn Crag. The summit is on the crag to the right.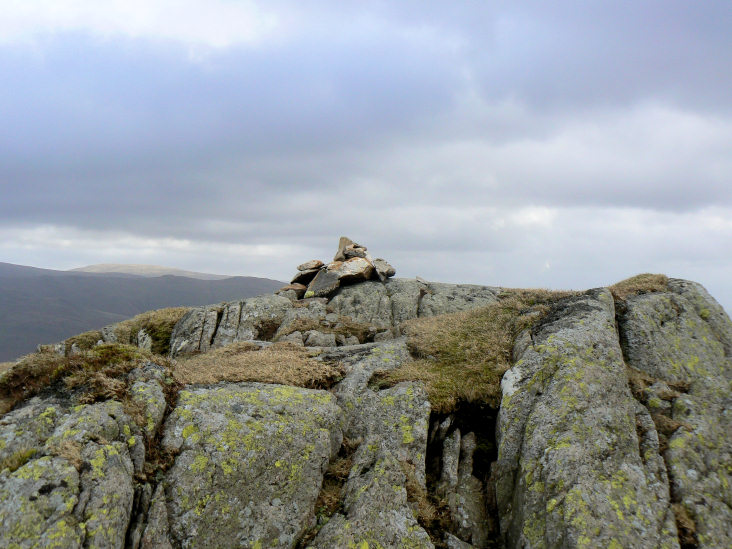 Tarn Crag's summit cairn.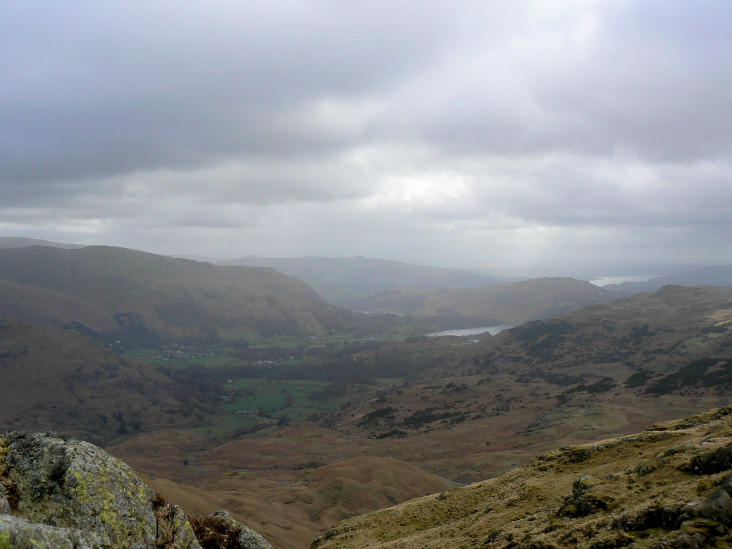 Looking back down Easedale from Tarn Crag's summit, with Windermere visible in the distance.
Codale Tarn with Pavey Ark and Harrison Stickle behind, from Tarn Crag.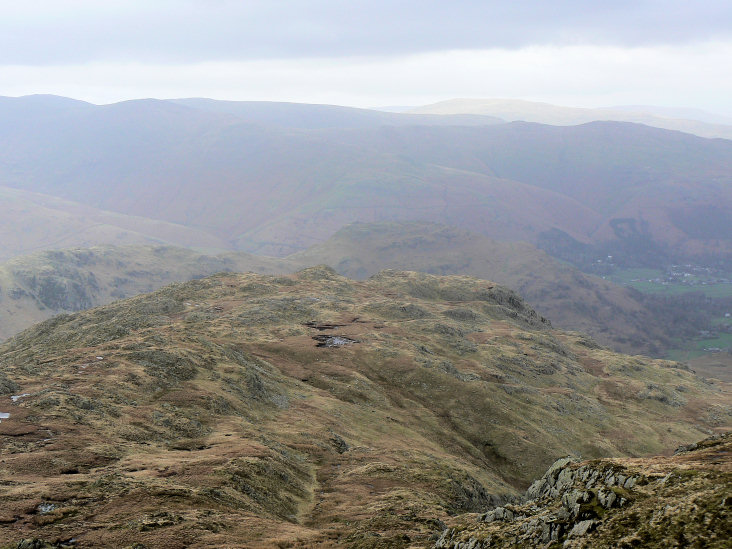 Looking back to Tarn Crag from the route to Codale Head.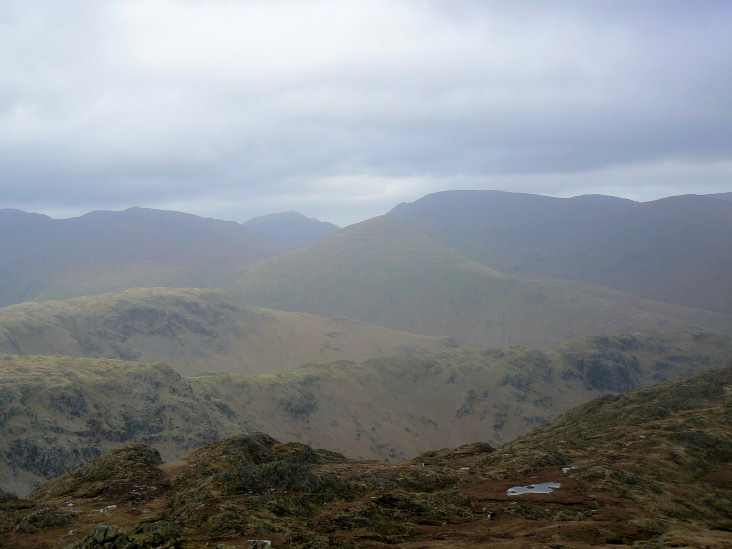 Looking across Gibson Knott towards Seat Sandal with St Sunday Crag in the background.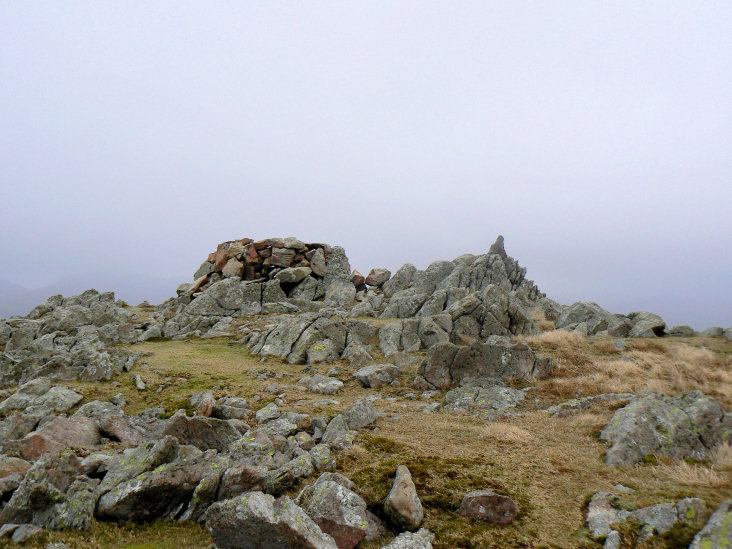 Codale Head's summit as the cloud starts to descend.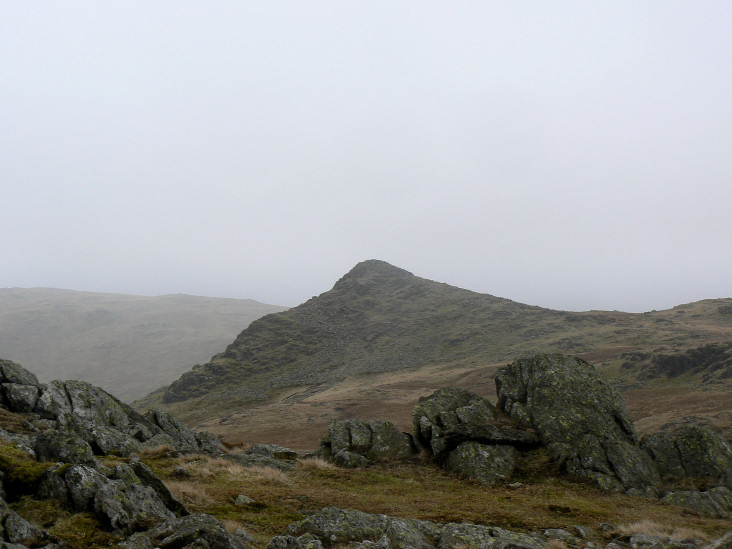 Sergeant Man from Codale Head.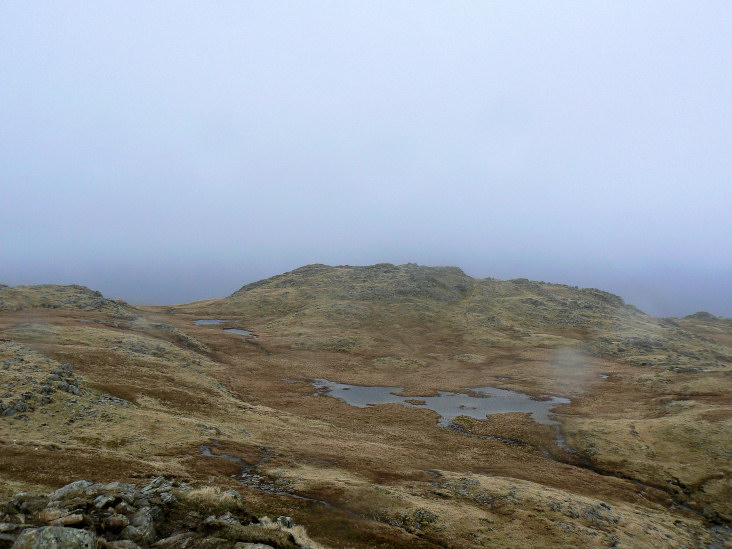 Codale Head from Sergeant Man.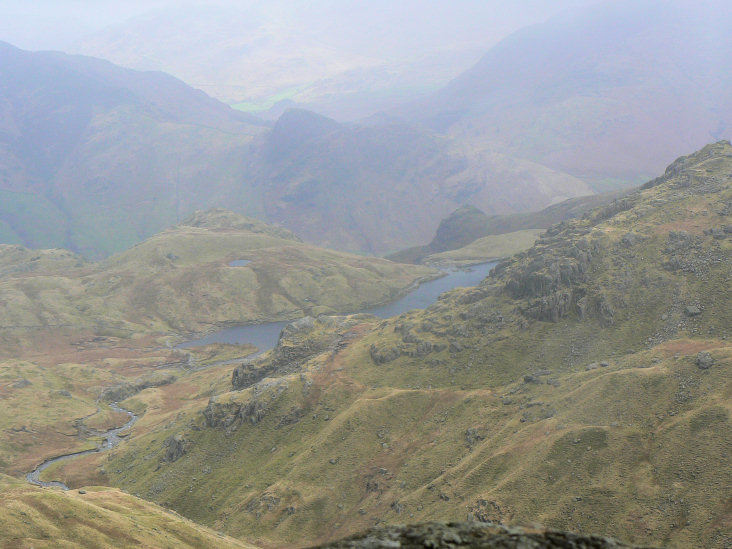 Stickle Tarn from Sergeant Man.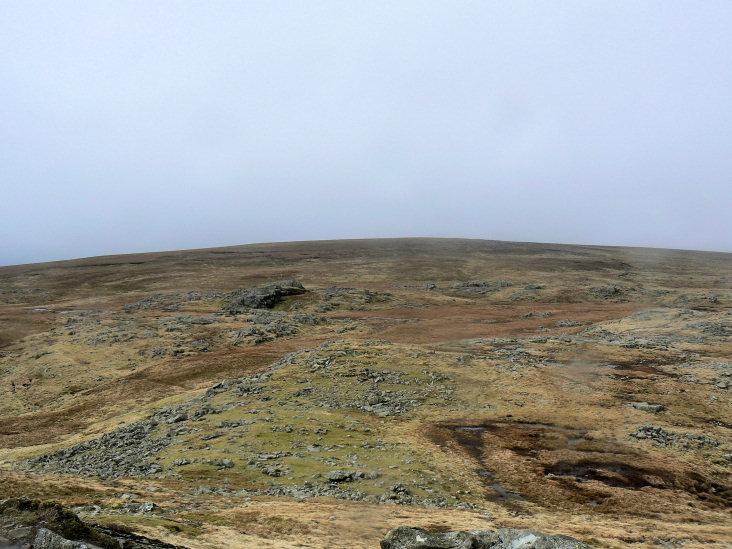 The last clear view towards High Raise before the rain started.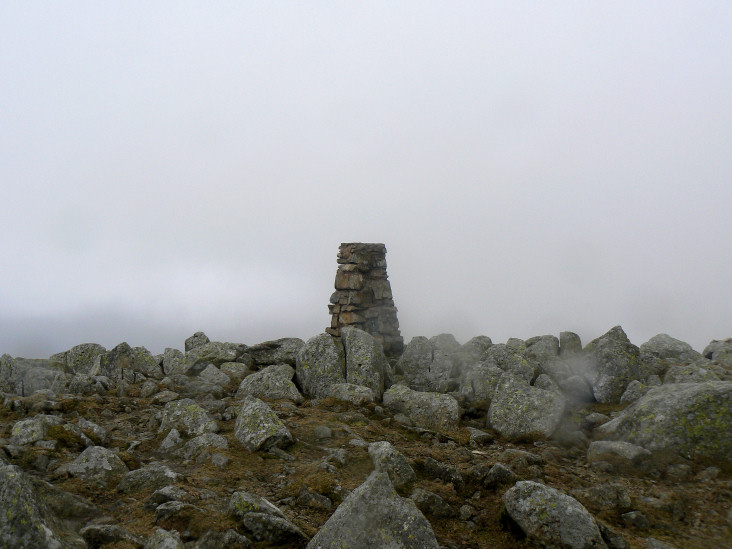 High Raise summit, we had planned on stopping for lunch here but the shelter was full so we moved
onto Low White Stones where the camera was packed away as the rain and wind got heavier. We then had a
long walk back down Greenup Edge and Far Easedale in the rain which turned out to be one of those times
when you really think you must be made to do this for fun.