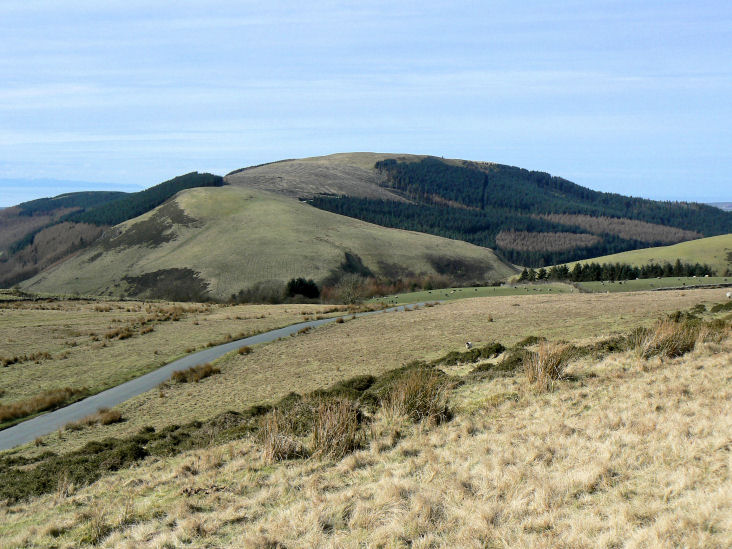 Looking across to Flat Fell as we start to climb up Blakeley Raise.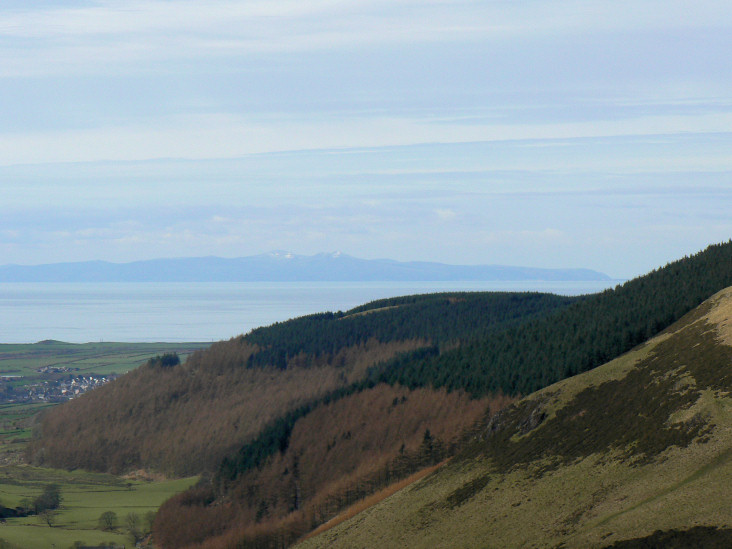 Further up the, by now familiar, Isle of Man is visible.
Blakeley Raise's summit.
Looking across to Grike from Blakeley Raise.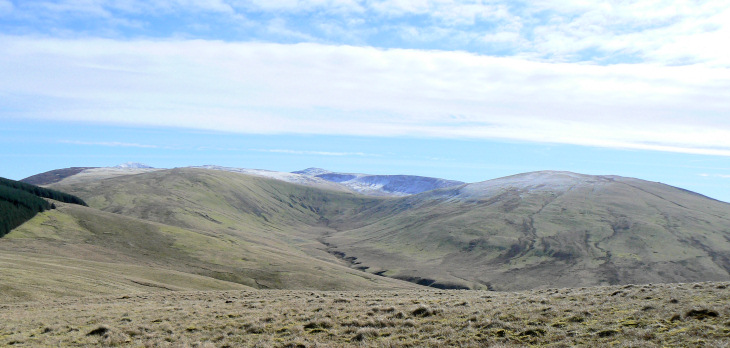 Whoap (L) and Lank Rigg (R) with Caw Fell in the background.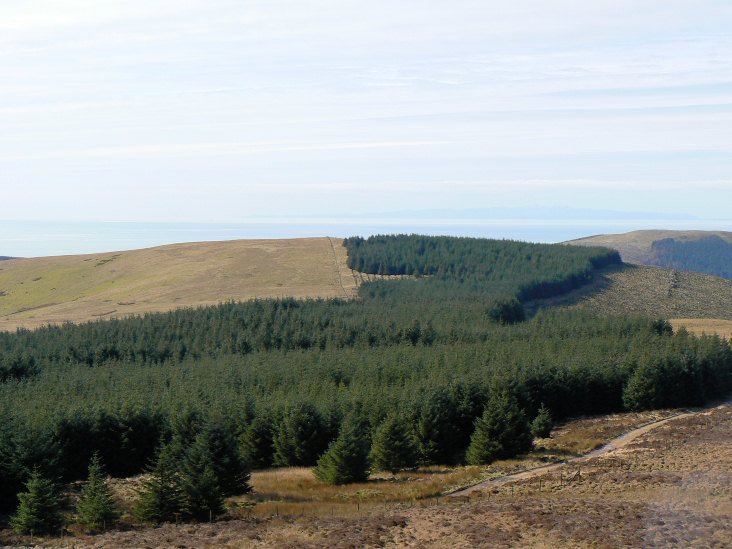 Blakeley Raise from the start of the climb to Grike.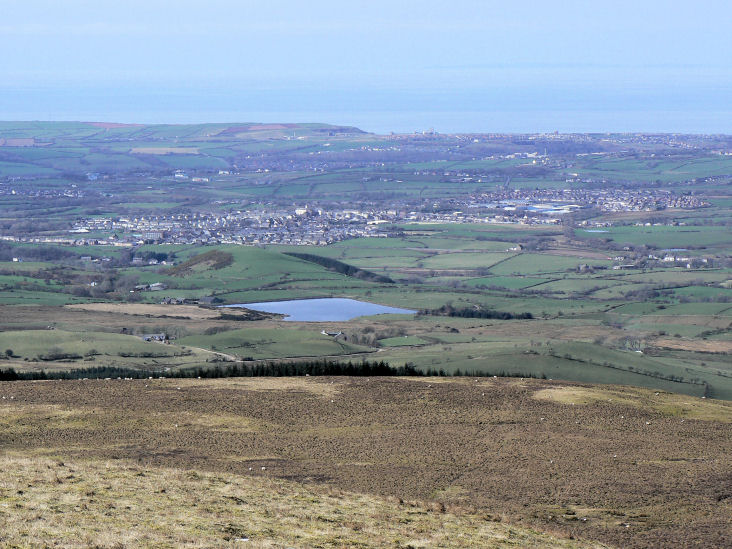 Meadley Reservoir.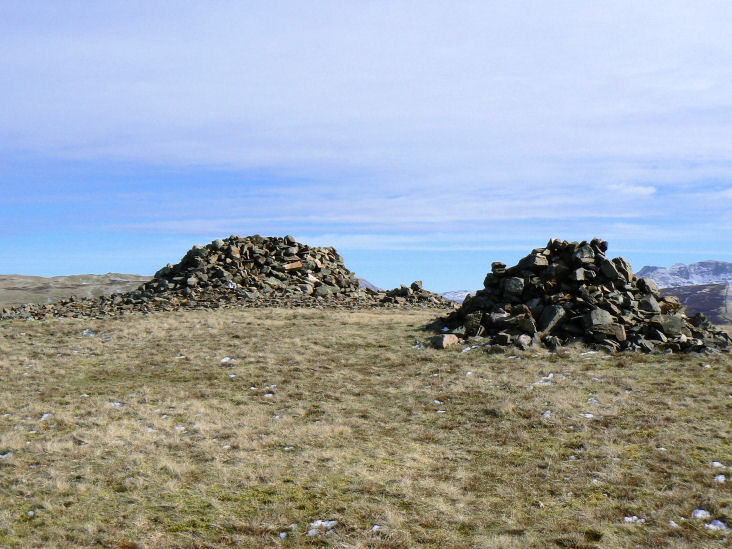 Grike's summit cairn and shelter where we took one of todays many leisurely breaks in the warm sunshine.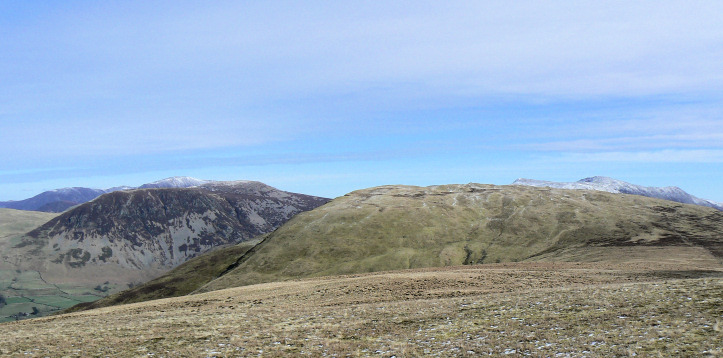 Crag Fell with Red Pike & High Stile visible behind it. To the left is Herdus.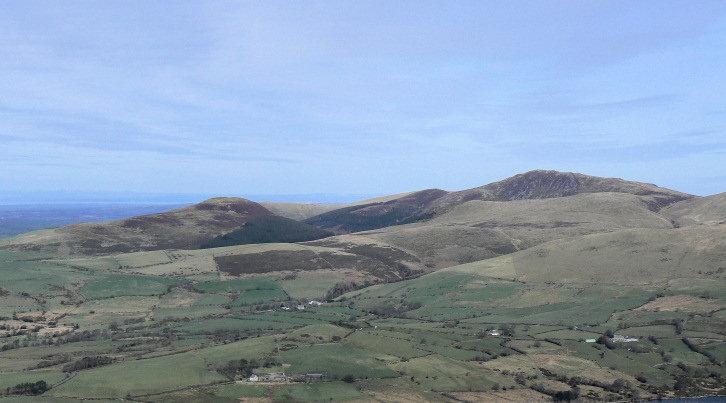 Knock Murton (L) and Blake Fell (R).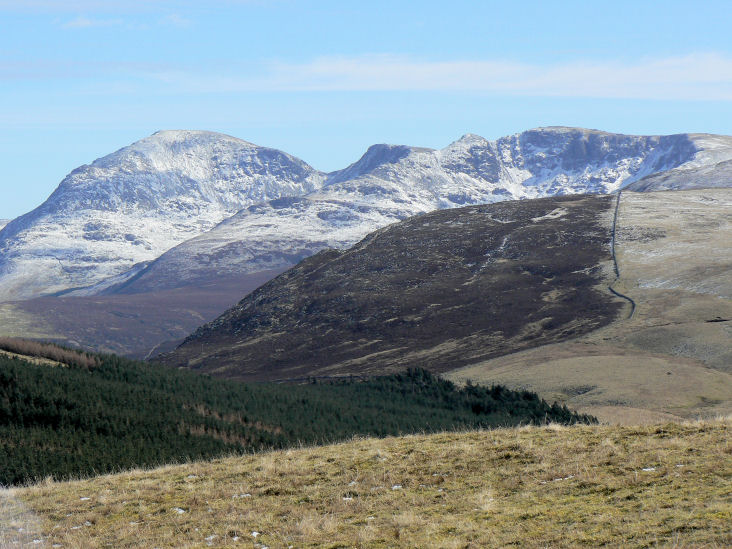 L- R: Pillar, Wind Cove, Black Crag, Steeple and Scoat Fell.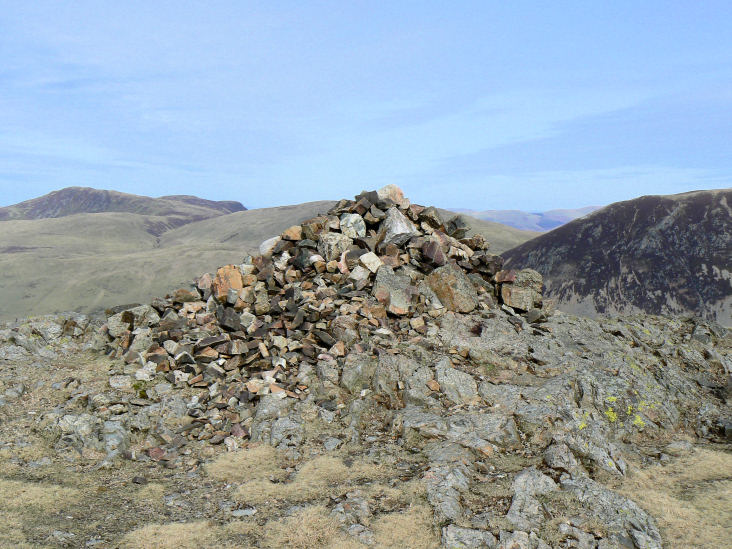 Crag Fell's summit cairn.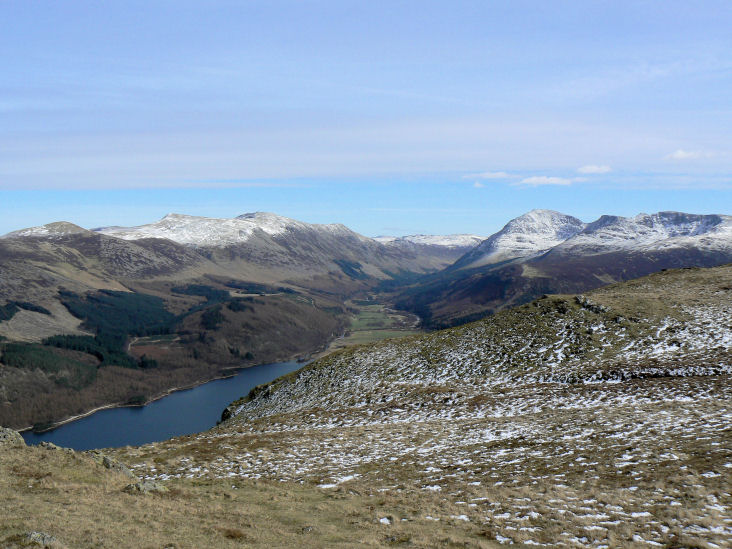 Ennerdale from Crag Fell.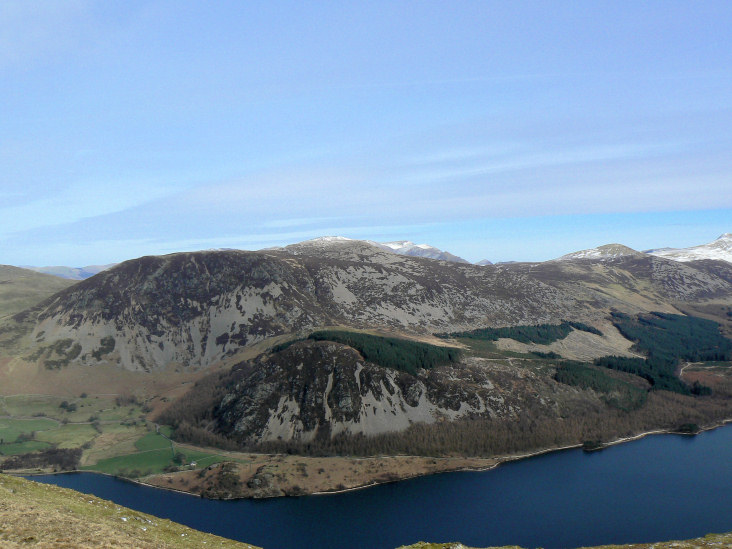 Herdus and Starling Dodd with Bowness Knott in front.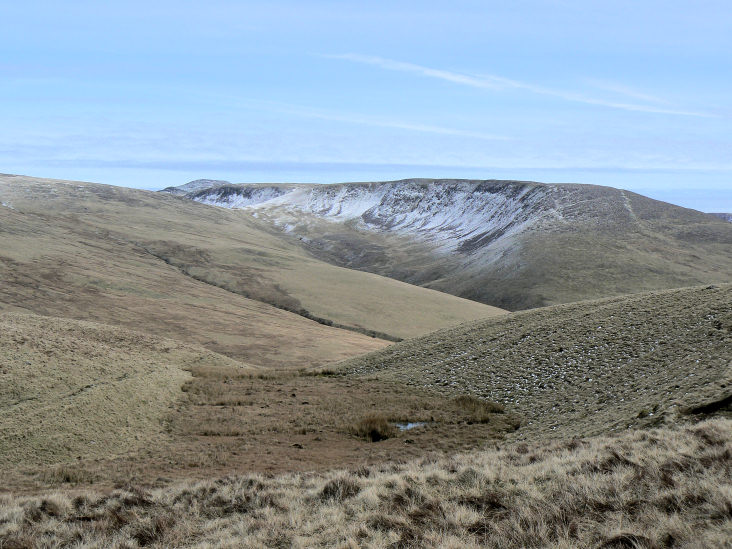 Caw Fell.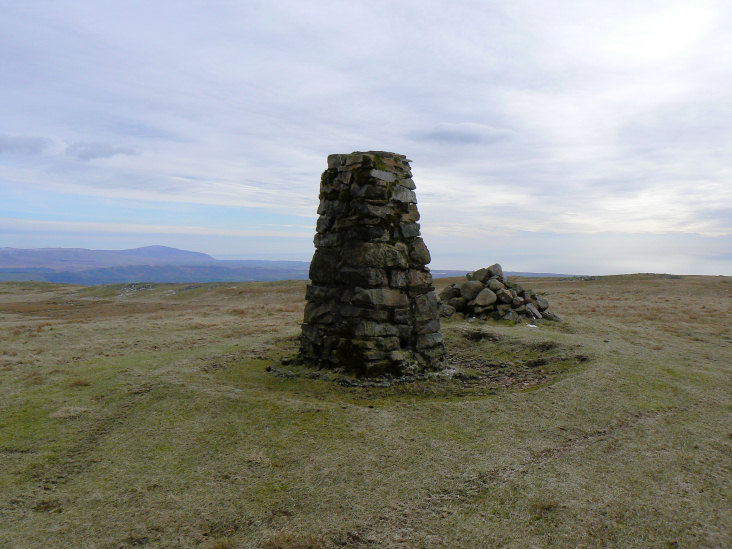 Lank Rigg's trig.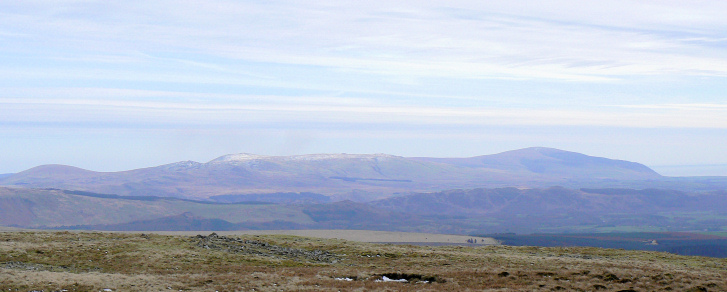 Looking across to Black Combe from Lank Rigg.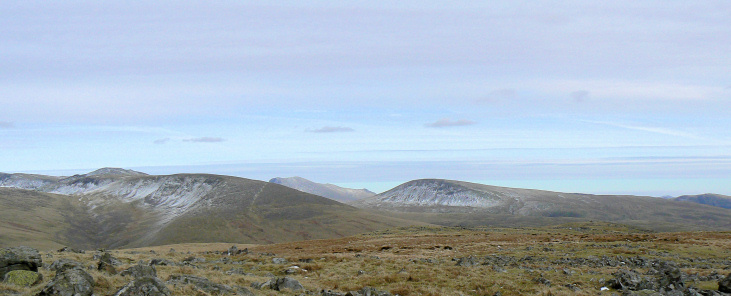 Caw Fell and Seatallan with Scafell between them.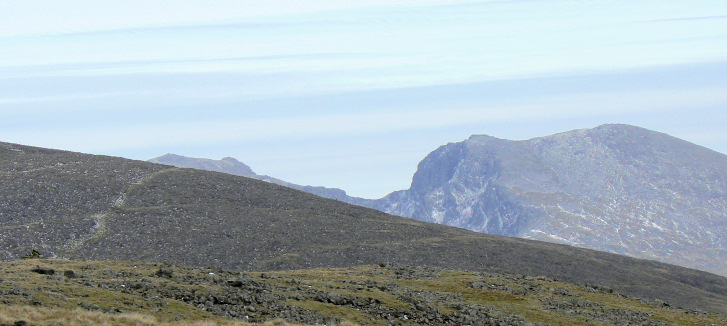 As we started to descend Lank Rigg Scafell Pike came into view.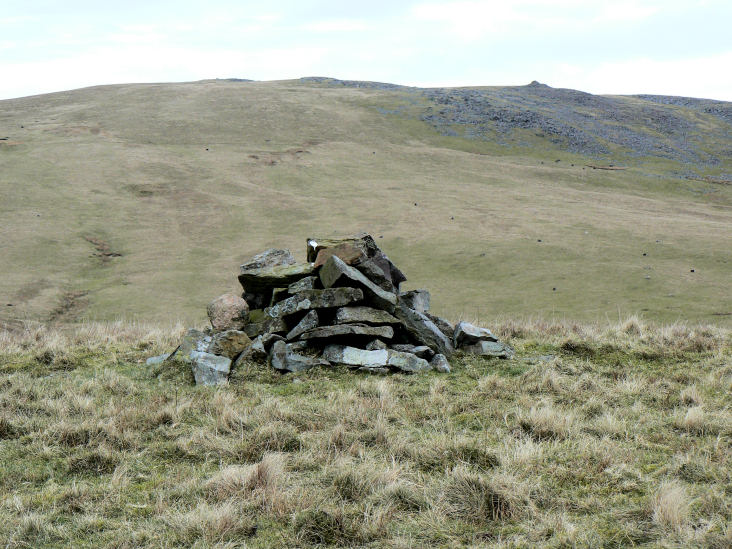 Kinniside's summit cairn with Lank Rigg behind.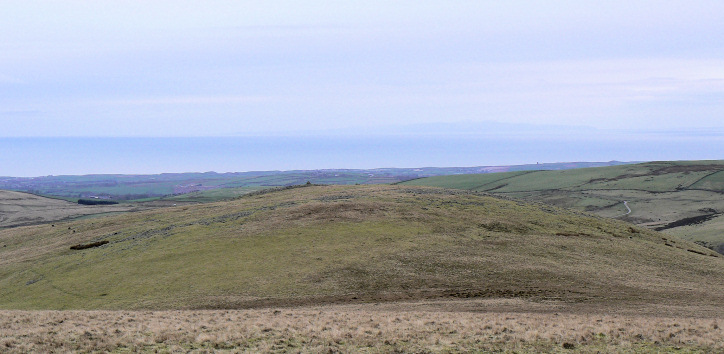 Looking across to Latter Barrow from Kinniside.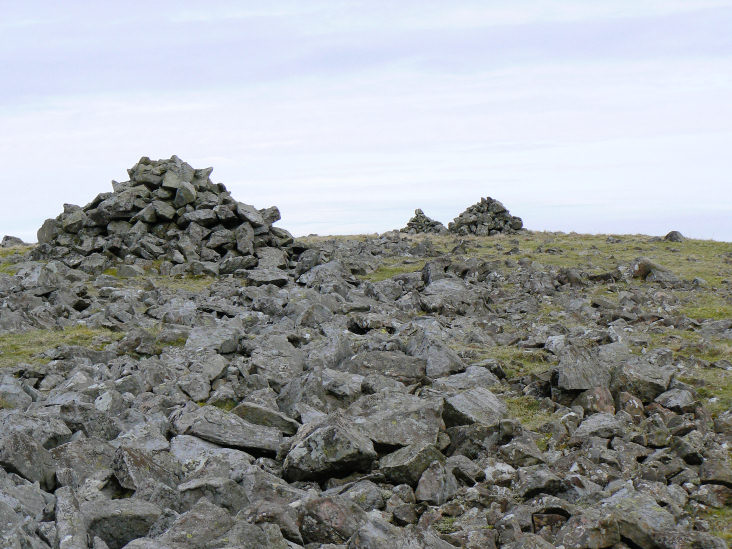 Latter Barrow's three summit cairns.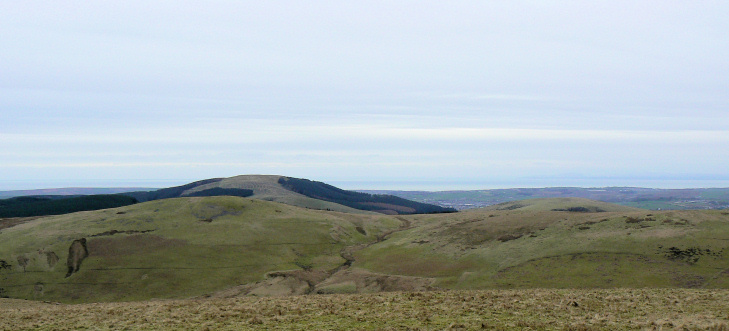 What should have been the last two summits of the day, Swarth Fell (L) and Burn Edge (R). To get to these
we had to cross the River Calder which with all the snow coming of the hills was rather deep and wide.
It took an hour to find a point where I could cross, by which point we were so far upstream that
we had long since walked past both hills. They remain to be done another day, from the road.