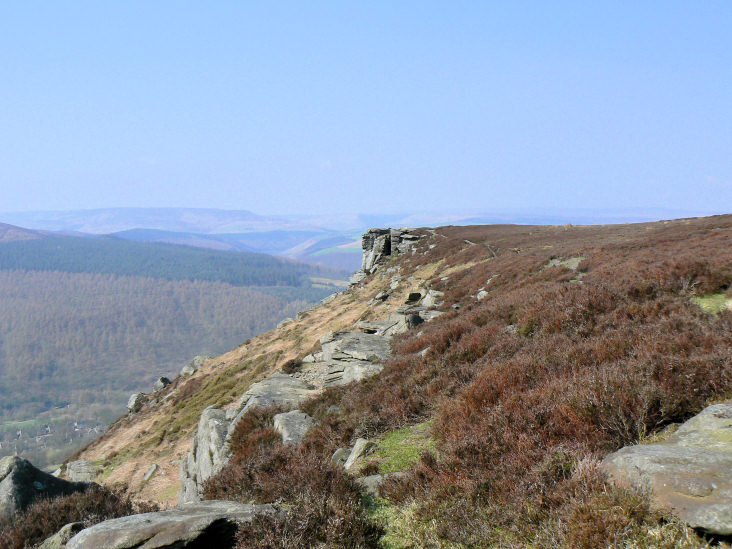 The start of Bamford Edge.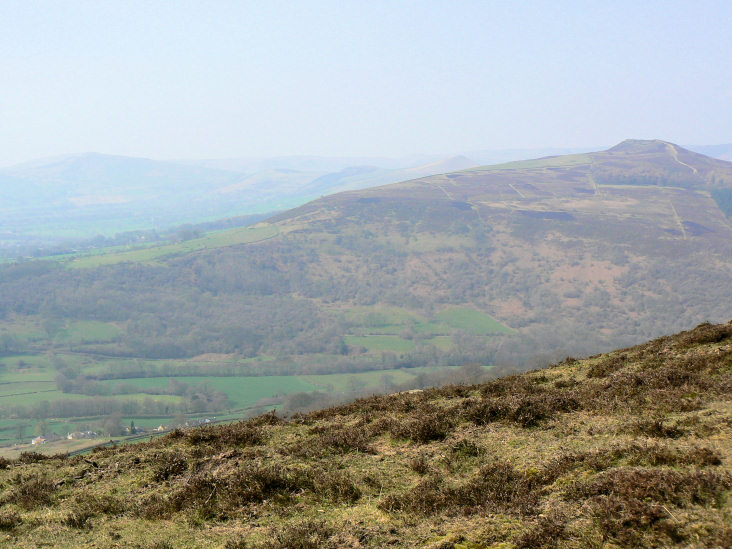 Win Hill and a hazy view of the Mam Tor ridge.
Another hazy shot, this time showing Crookstone Knoll in the background.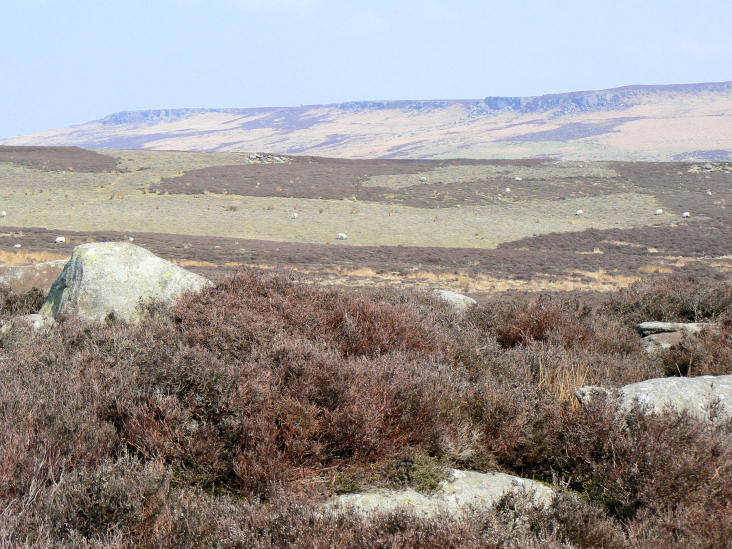 Looking across Bamford Moor to Stanage Edge, our return route.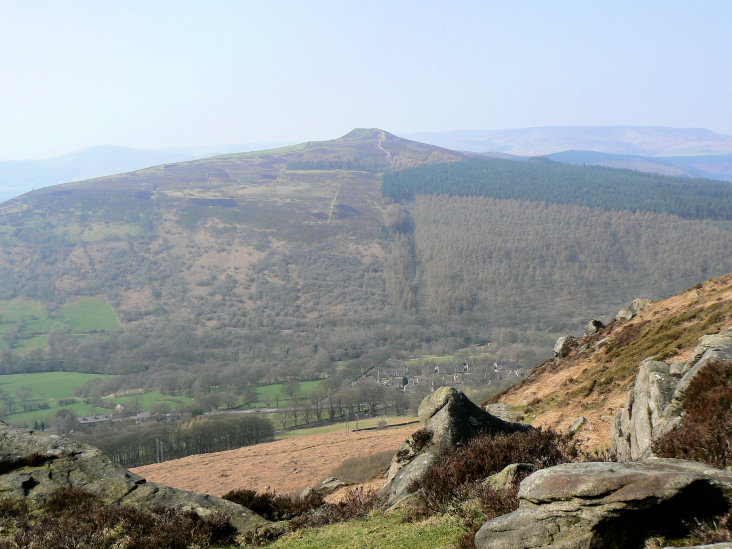 From further along Bamford Edge, the path up to Win Hill through the wood is clearly visible.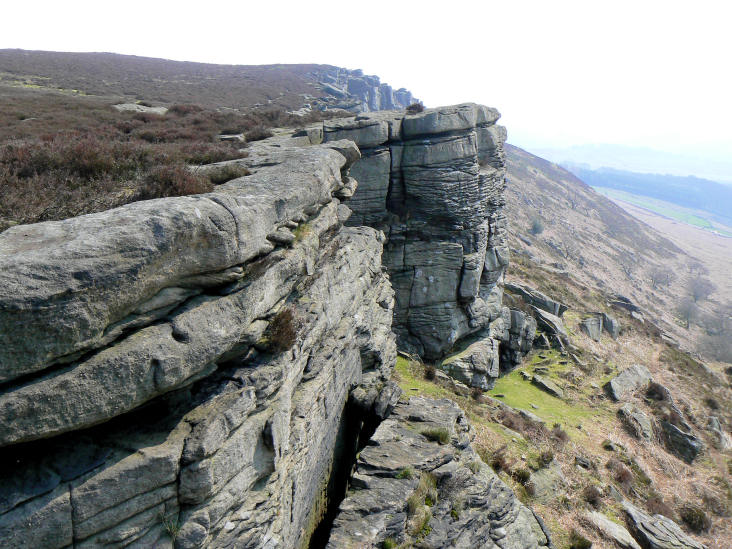 Bamford Edge.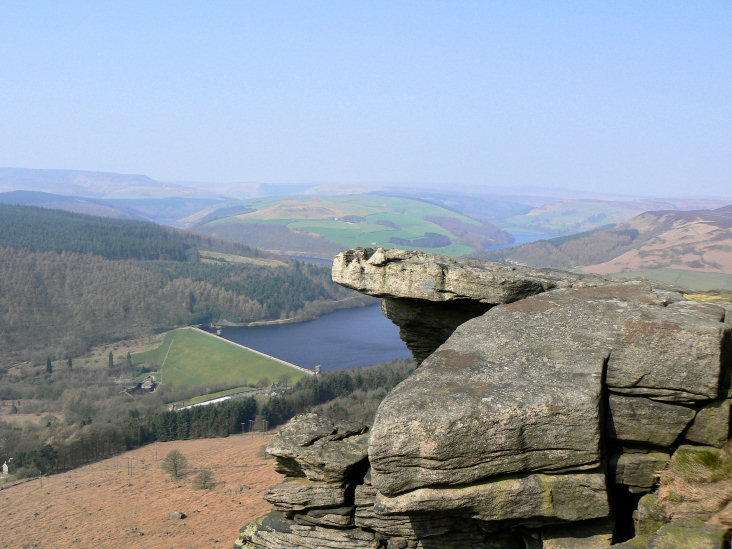 Ladybower Reservoir from Bamford Edge.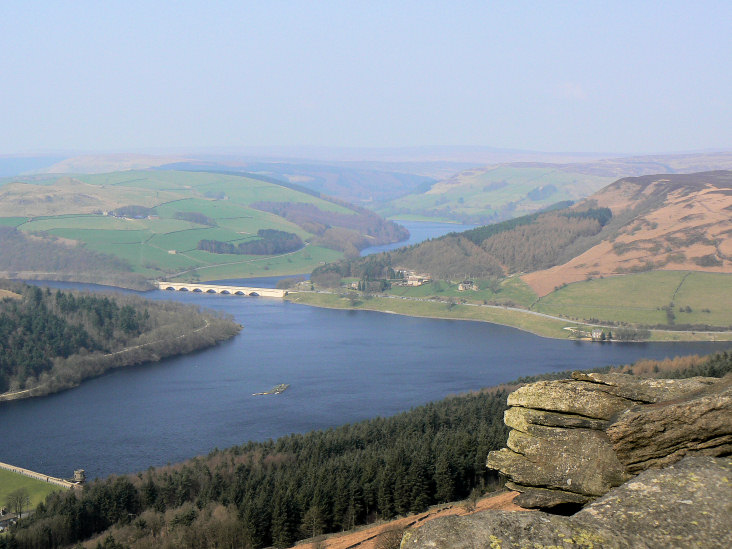 Ladybower again, this time showing the bridge below which the remains of Ashopton village are to be found.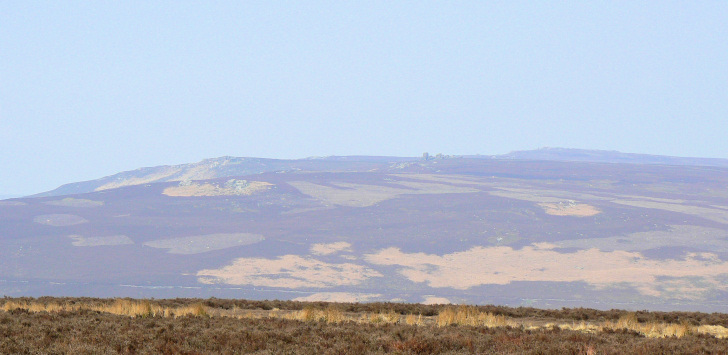 The Wheel Stones on Derwent Edge.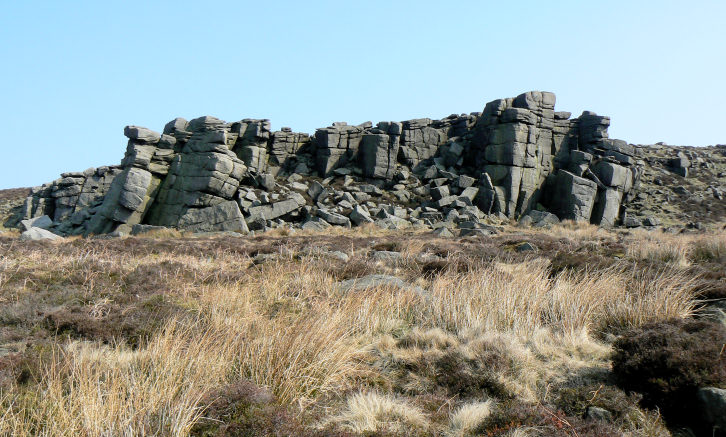 Approaching Stanage Edge.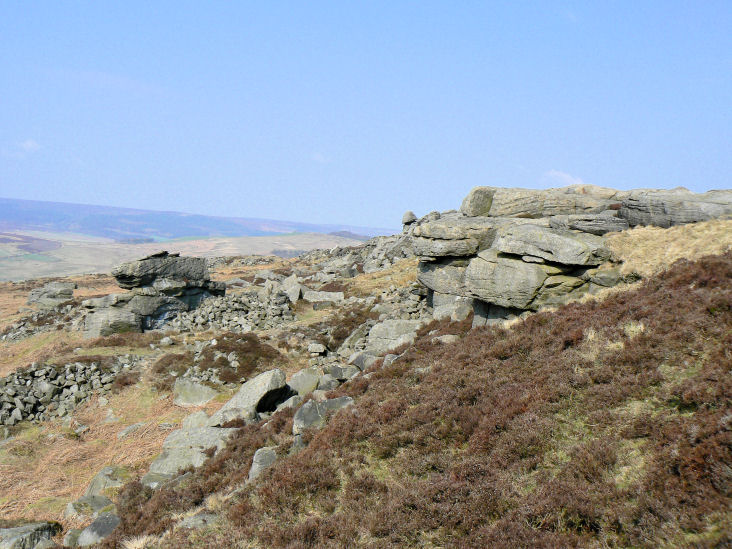 Stanage End and our way onto Stanage Edge.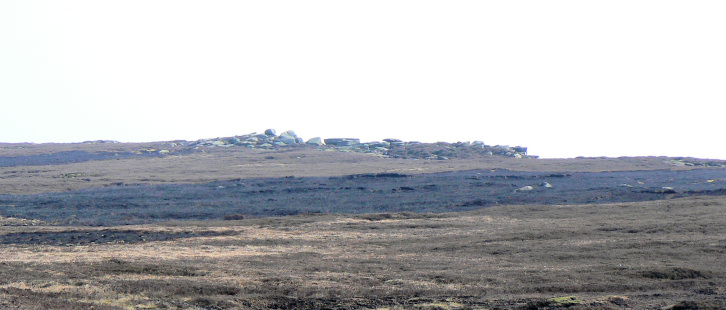 High Neb, not High Nes as it is called in May's edition of 'Trail'.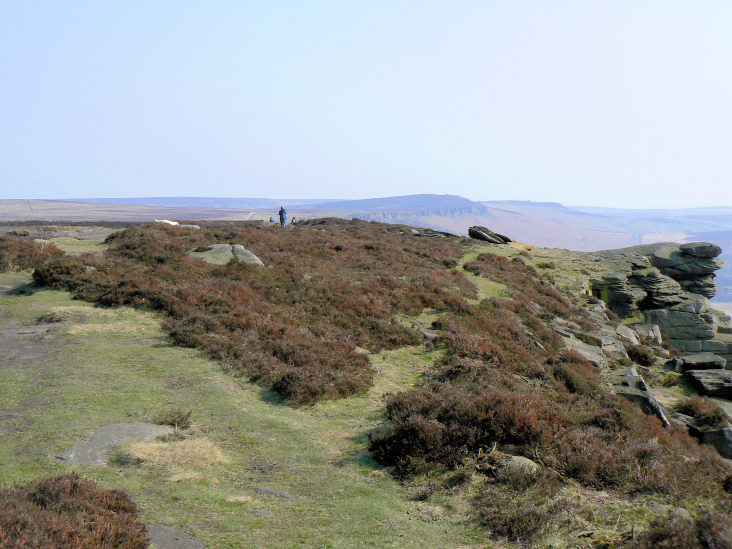 Stanage Edge from High Neb.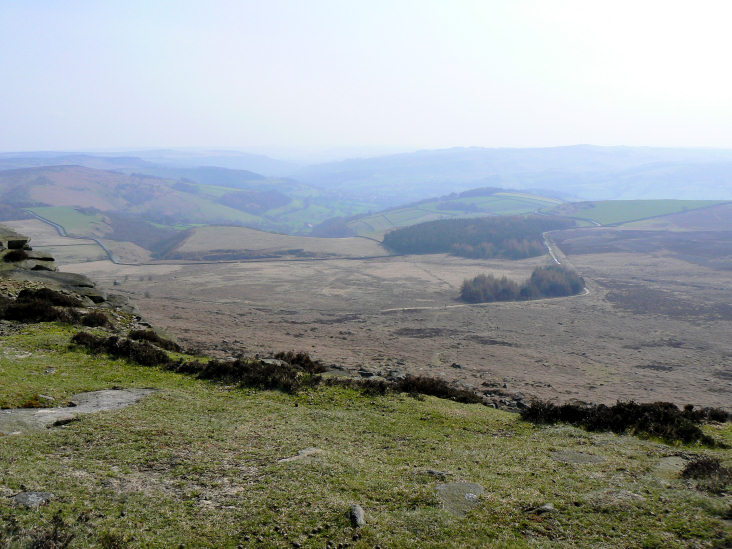 Looking down to Dennis Knoll.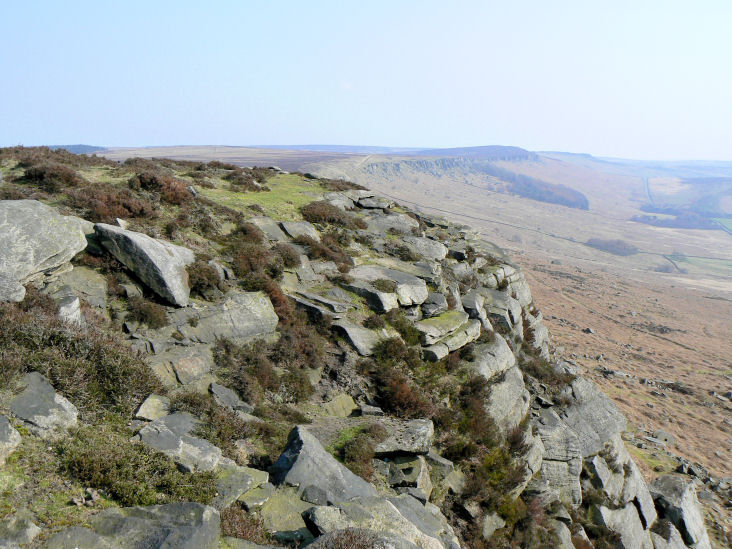 A final view along Stanage Edge with Higger Tor just visible on the horizon.