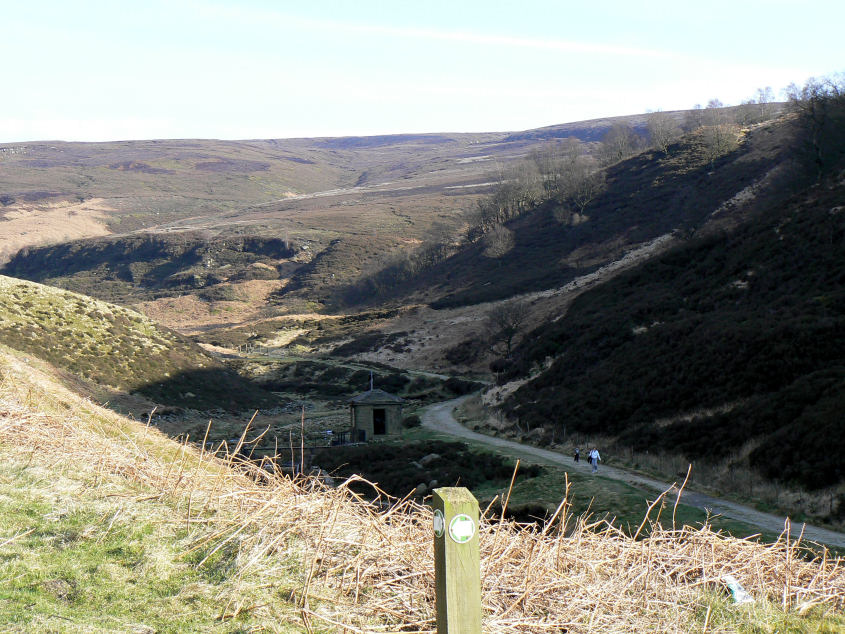 Looking across at Featherbed Moss.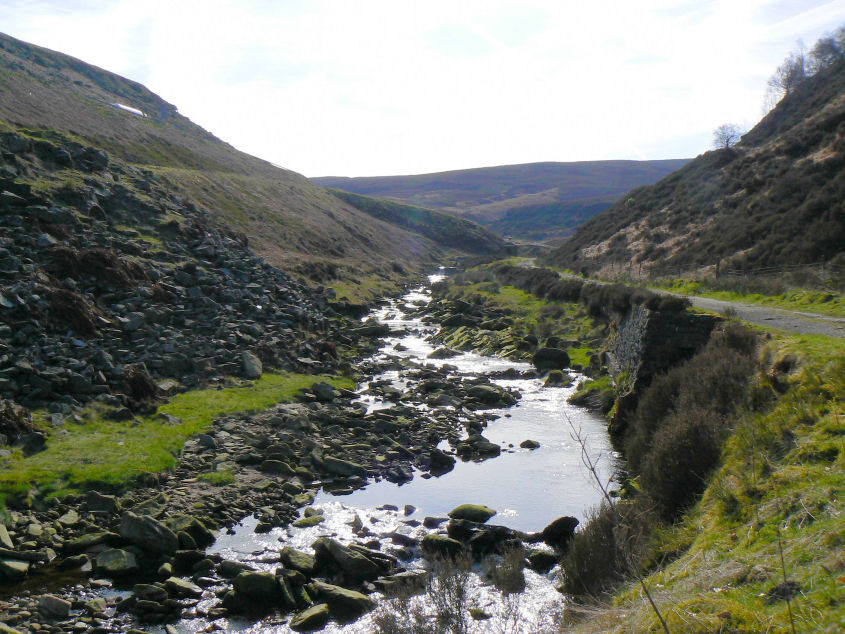 River Etherow.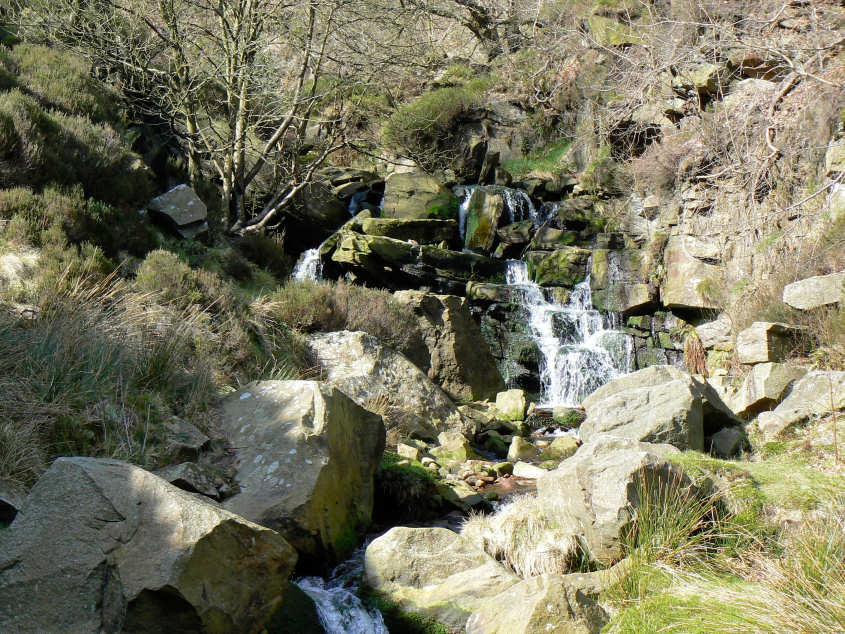 Near Black Clough.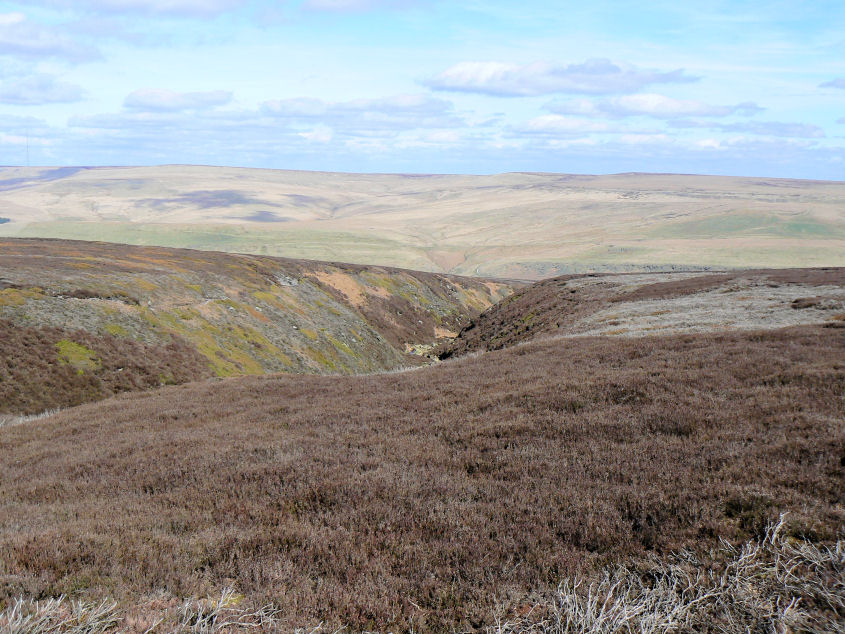 Looking across at Withens Moor, from Black Moss, after the steep climb up from Near Black Clough.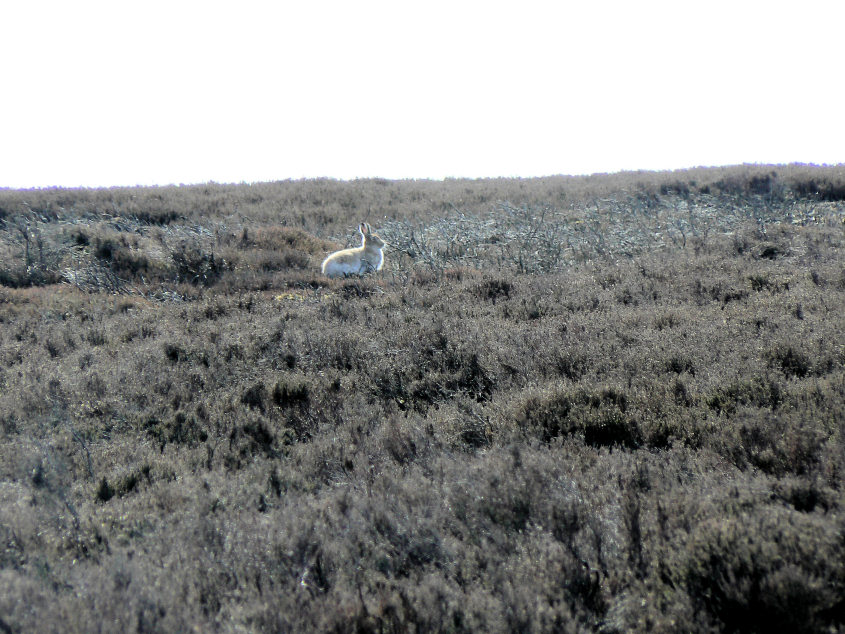 One of the many hares we saw today. Their white winter coat is starting to change.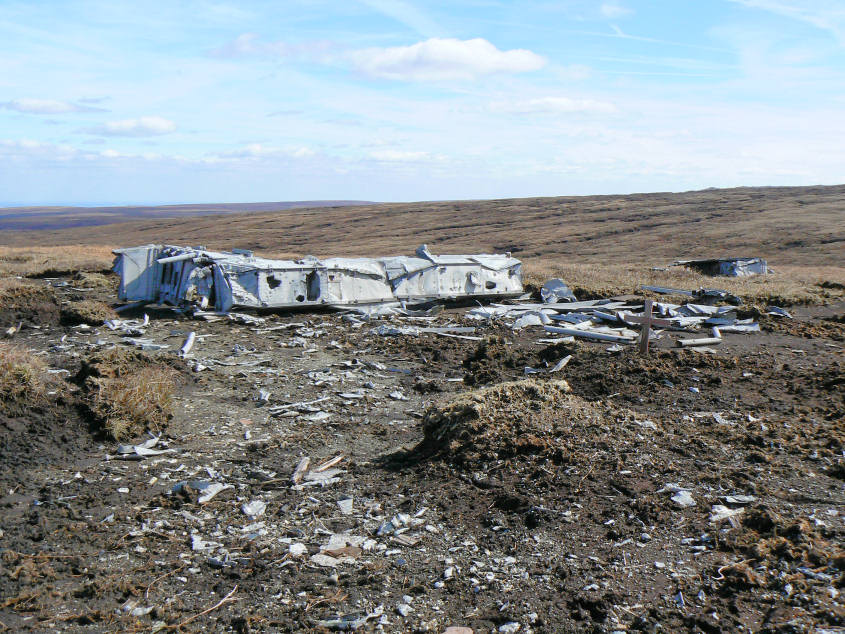 One of the many aircraft wrecks on Bleaklow. This one (marked on my map) is at grid reference SK 111 976. It is a Blackburn Botha which crashed onto Round Hill on Bleaklow on December 10th 1941 whilst on a ferrying flight from Sherburn-in-Elmet to Harwarden. The 19 year old pilot died in the crash.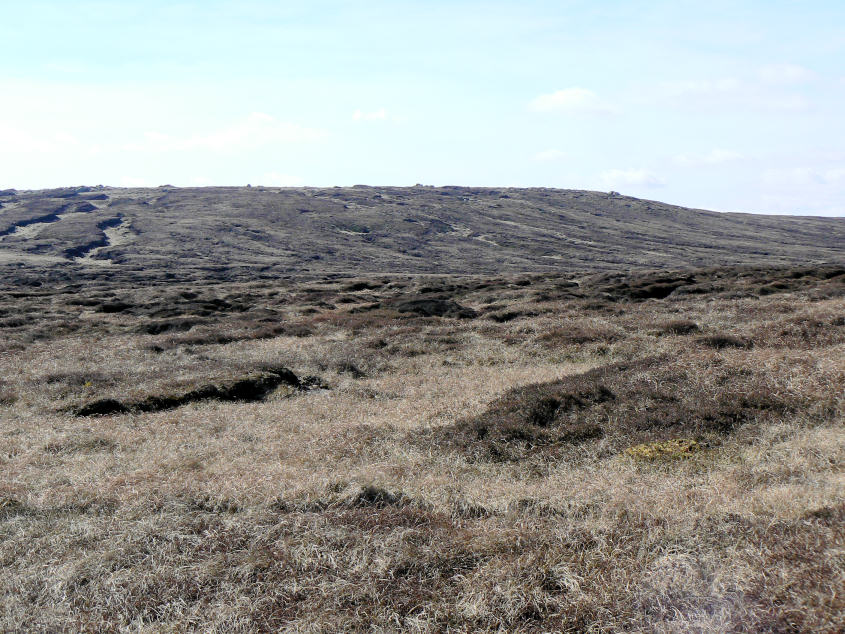 Looking up to Near Bleaklow Stones from the aircraft wreck.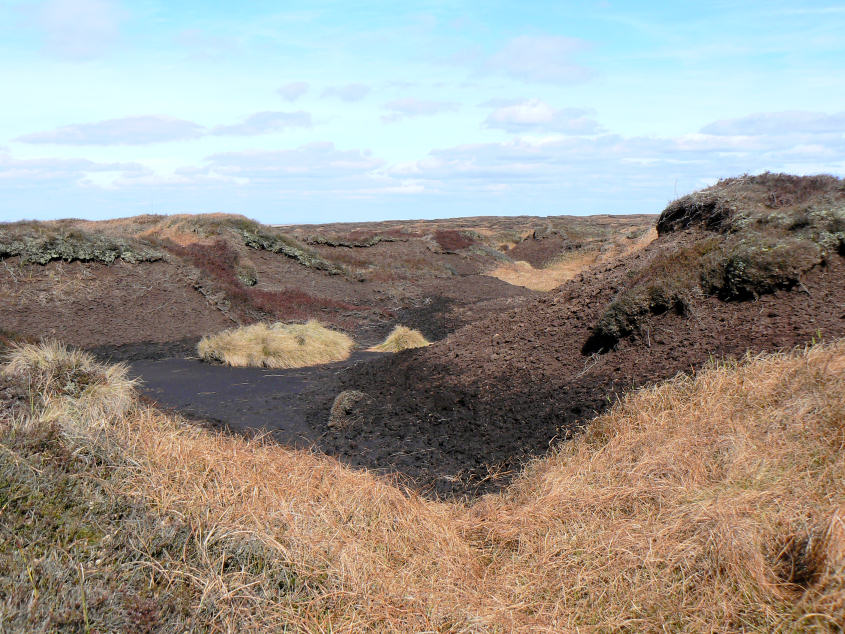 One of the many cloughs we had to negotiate today.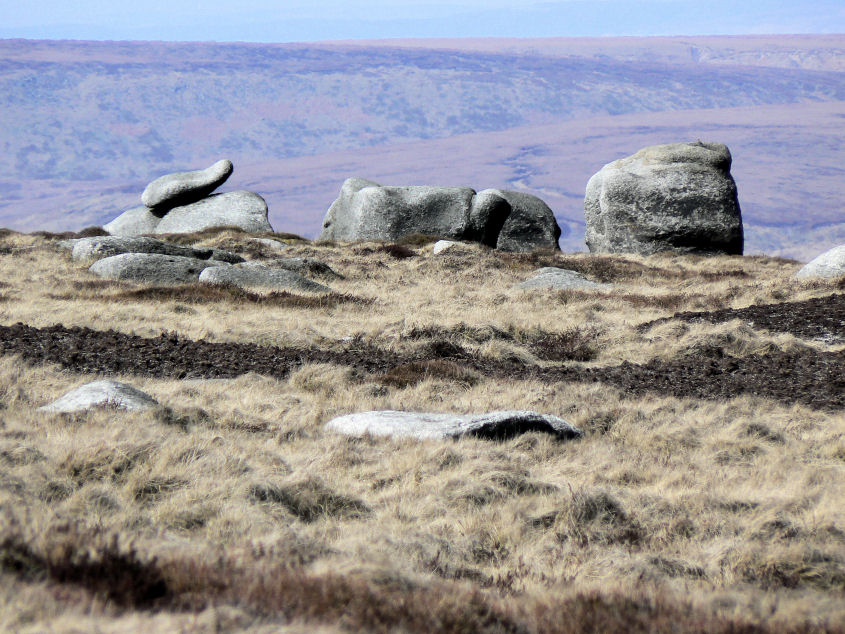 Near Bleaklow Stones.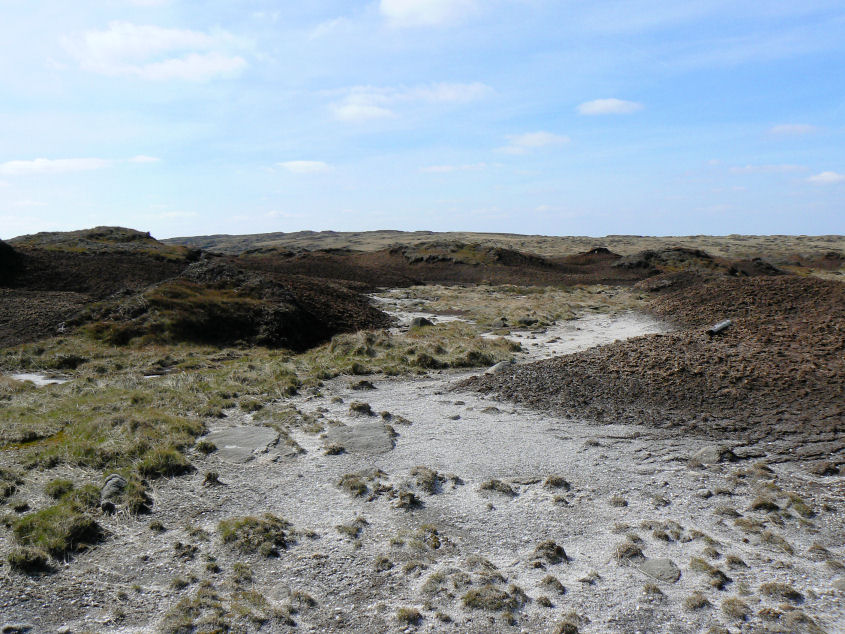 A typical Bleaklow scene.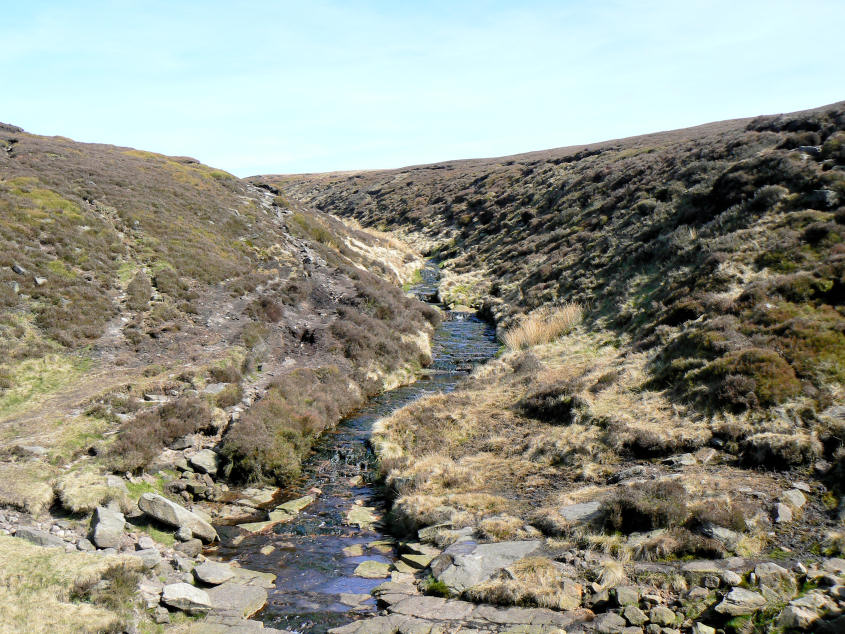 Wildboar Grain.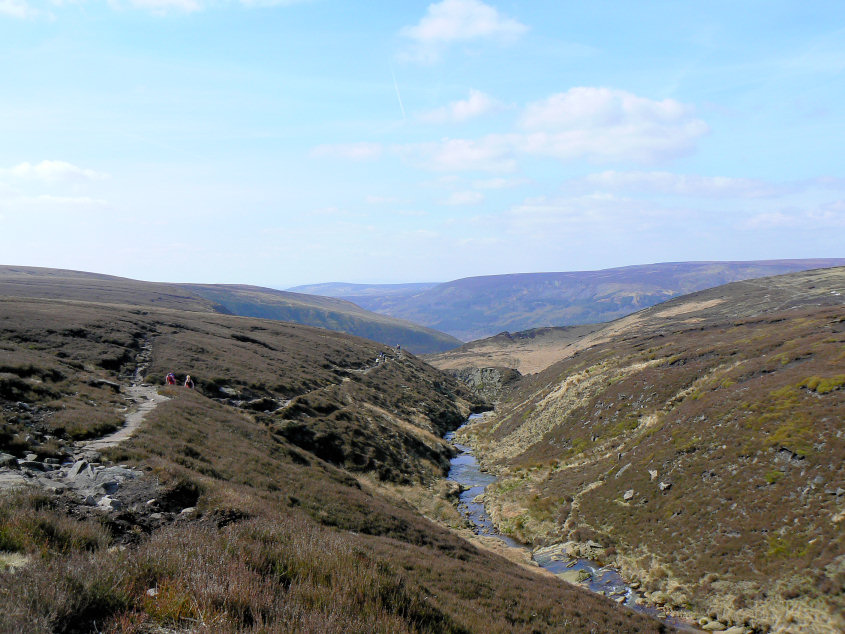 The Pennine Way following Clough Edge above Torside Clough.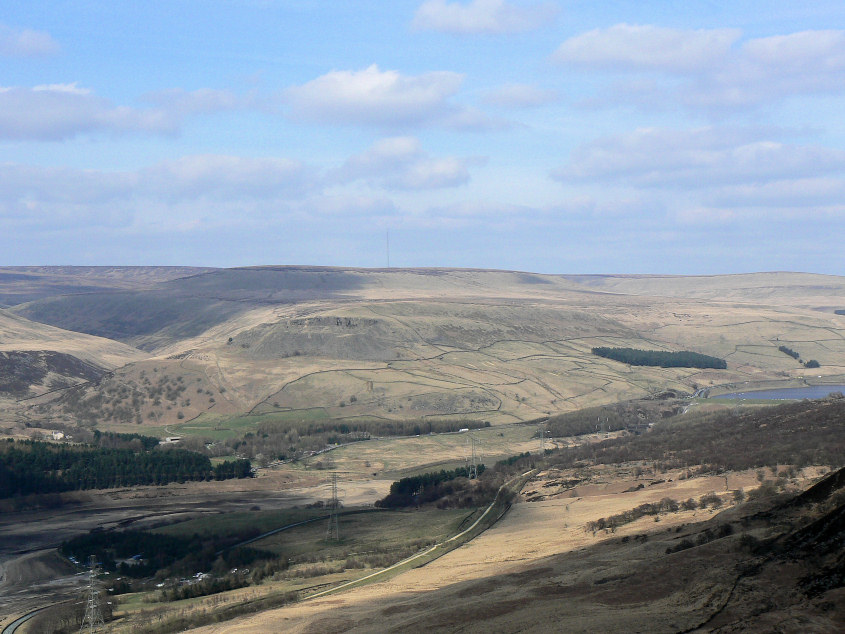 Black Hill and Holme Moss Mast across a drained Torside Reservoir.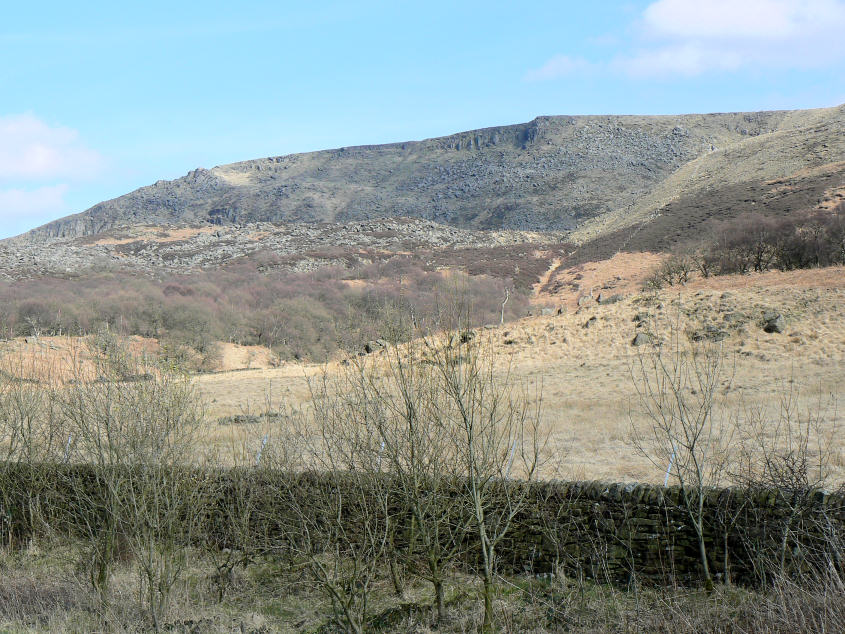 Long Gutter Edge from the Longdendale Trail.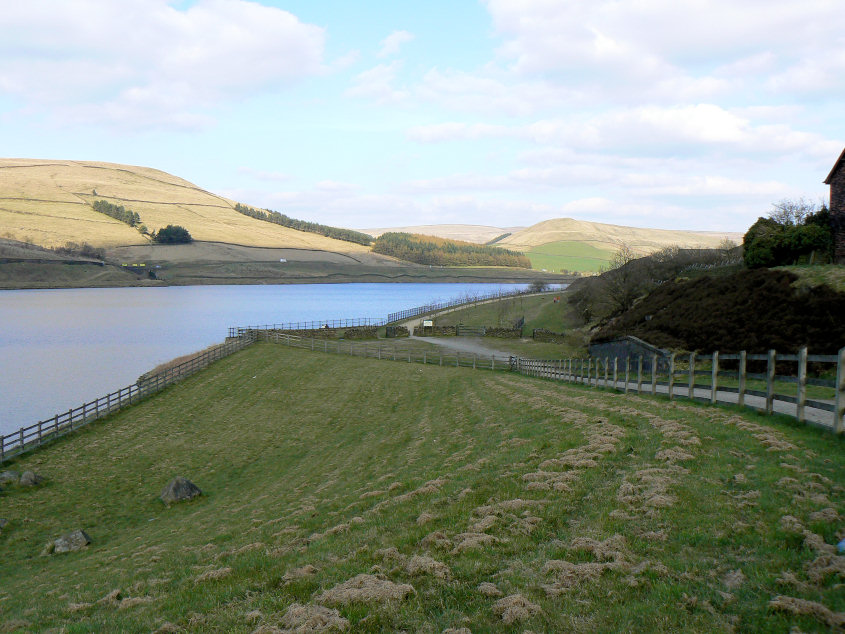 Woodhead Reservoir.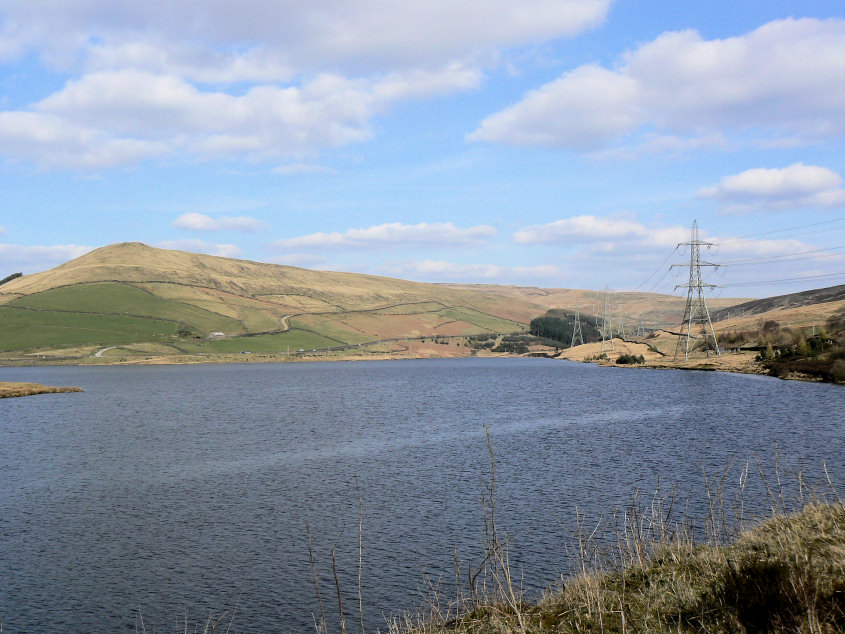 Pikenaze Hill seen across Woodhead Reservoir.