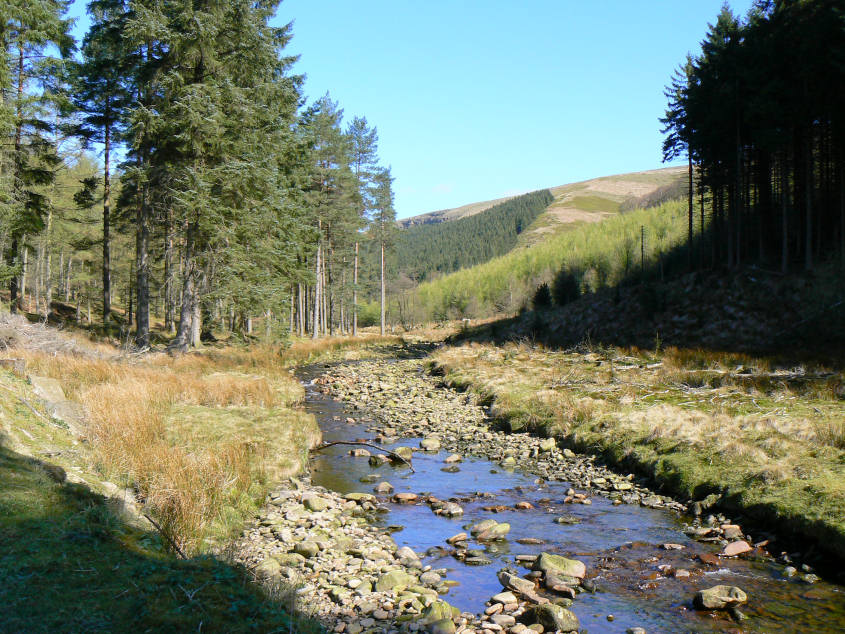 The walk starts by following the path alongside the River Westend.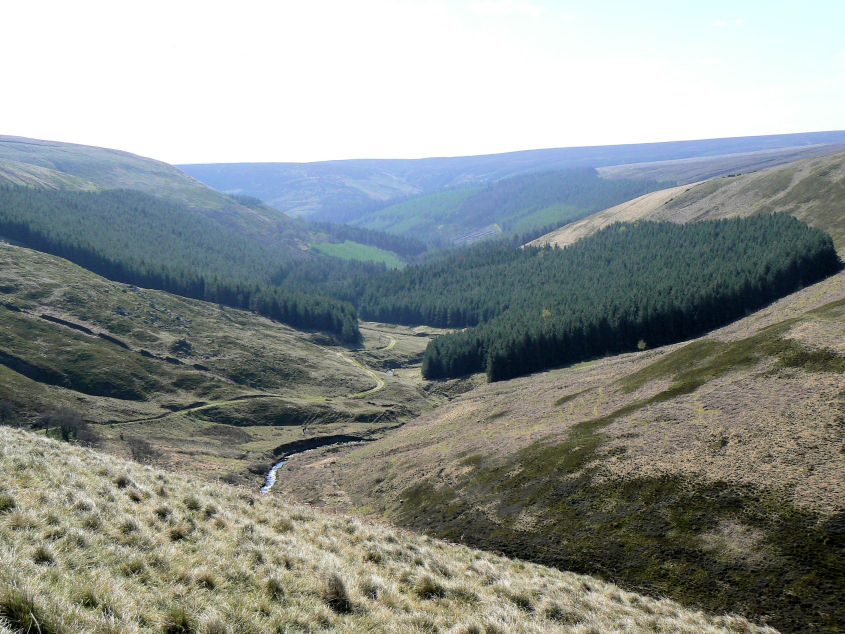 Looking back down to the track we had followed as we start the climb to Ridgewalk Moor. Howden Edge is in the background.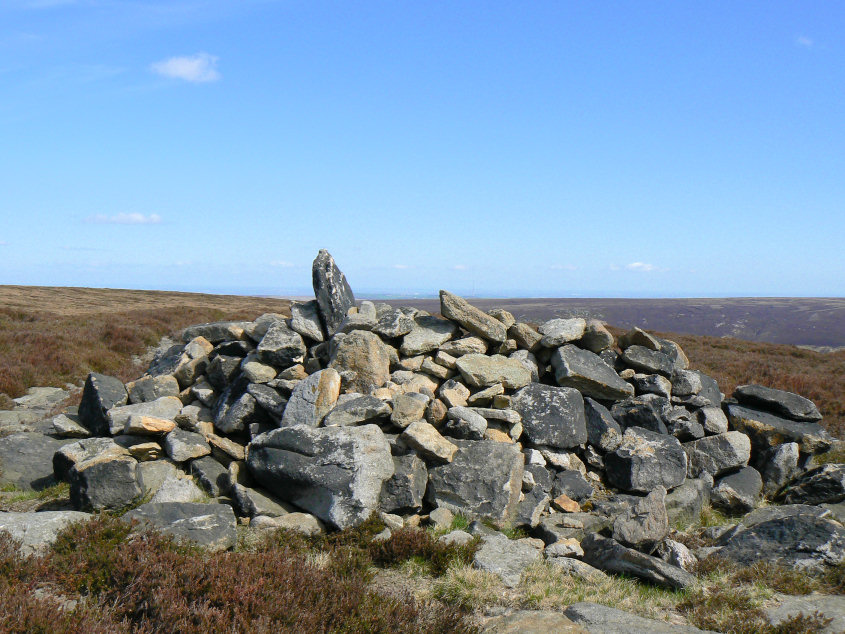 The summit cairn on Round Hill.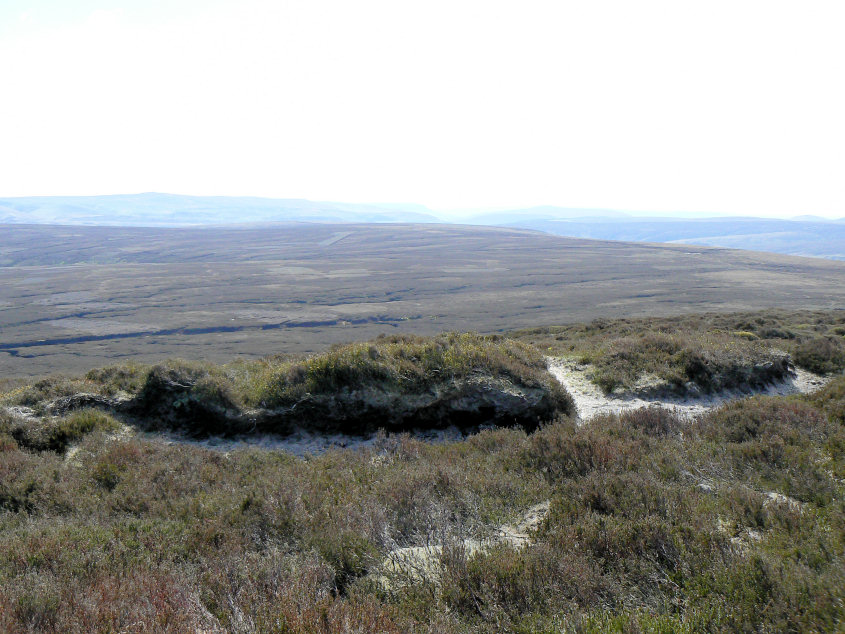 Looking back across Ridgewalk Moor from Round Hill.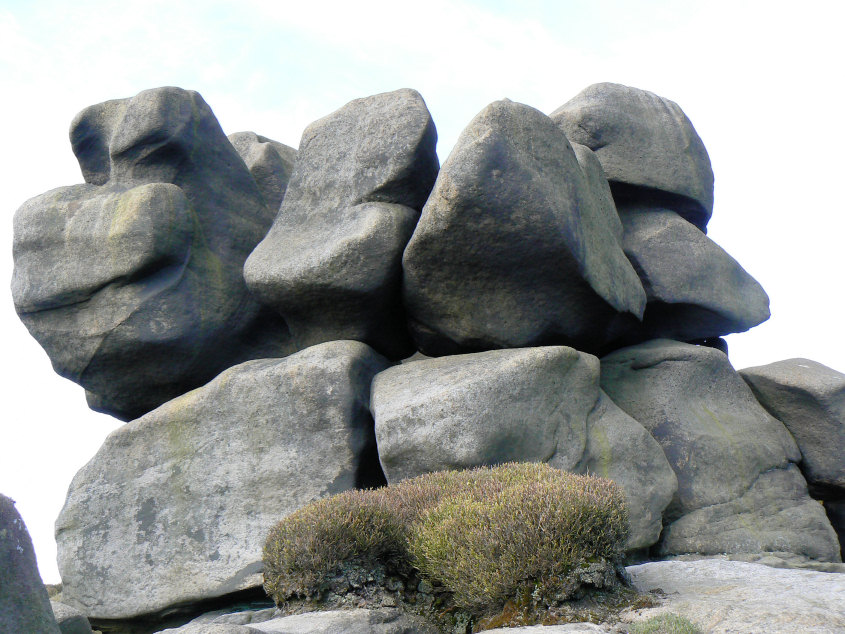 I love this rock formation at Barrow Stones.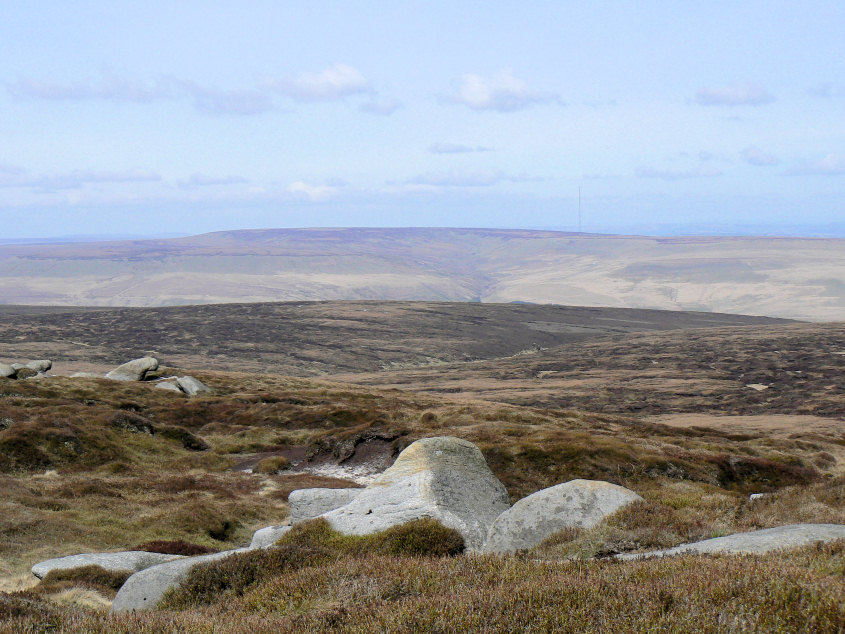 From Bleaklow Stones there were some great views north across Featherbed Moss to Black Hill & the Holme Moss mast.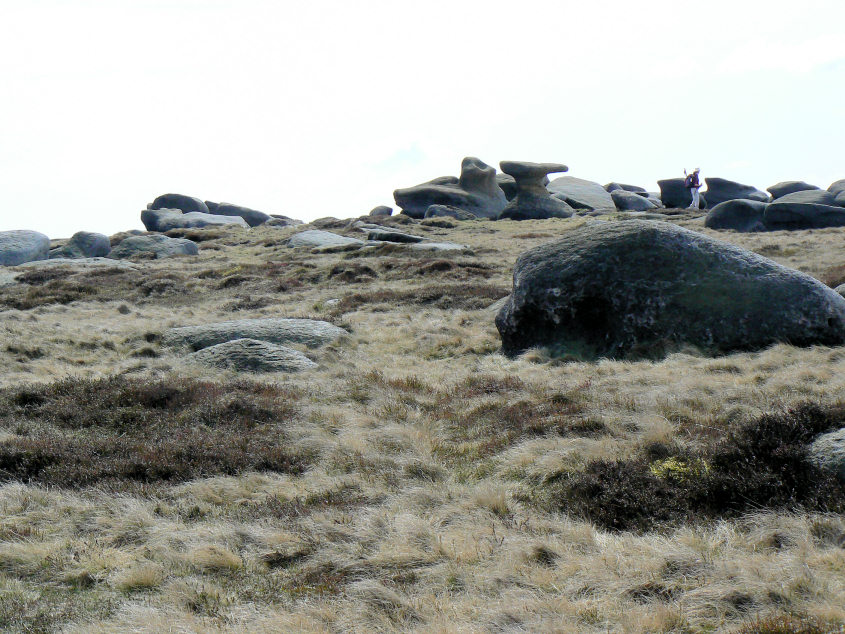 Bleaklow Stones.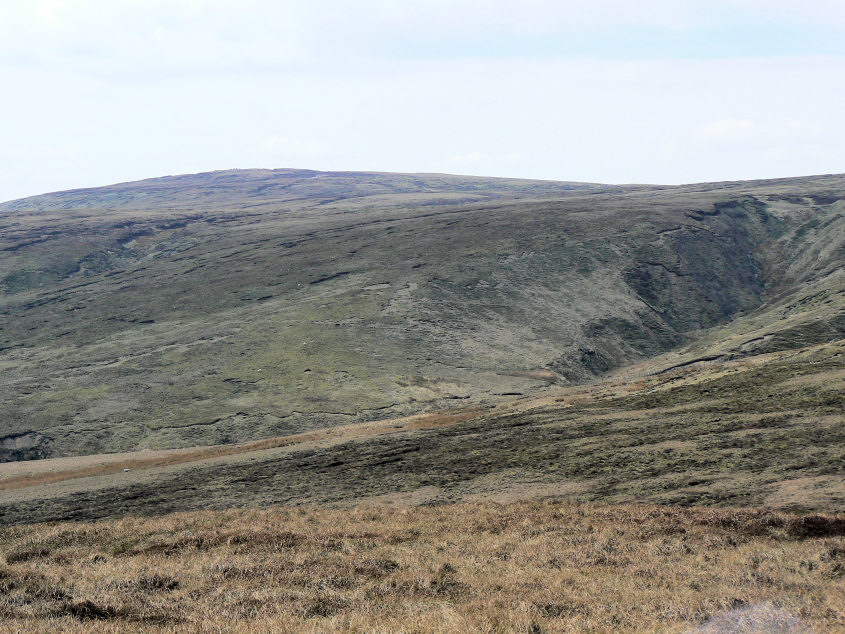 Far Fork Grain with Bleaklow Head behind.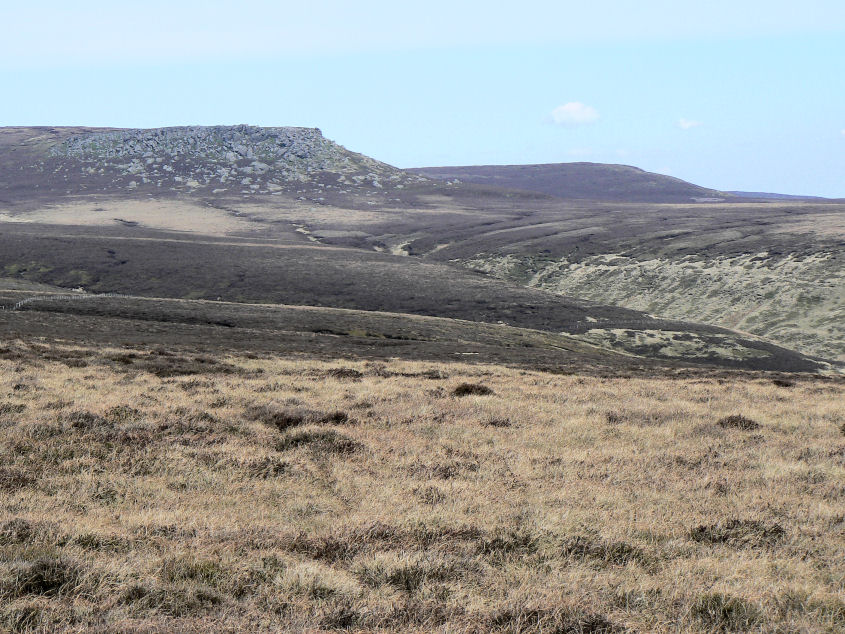 Grinah Stones (L) and Round Hill (R) with Deep Grain in the foreground.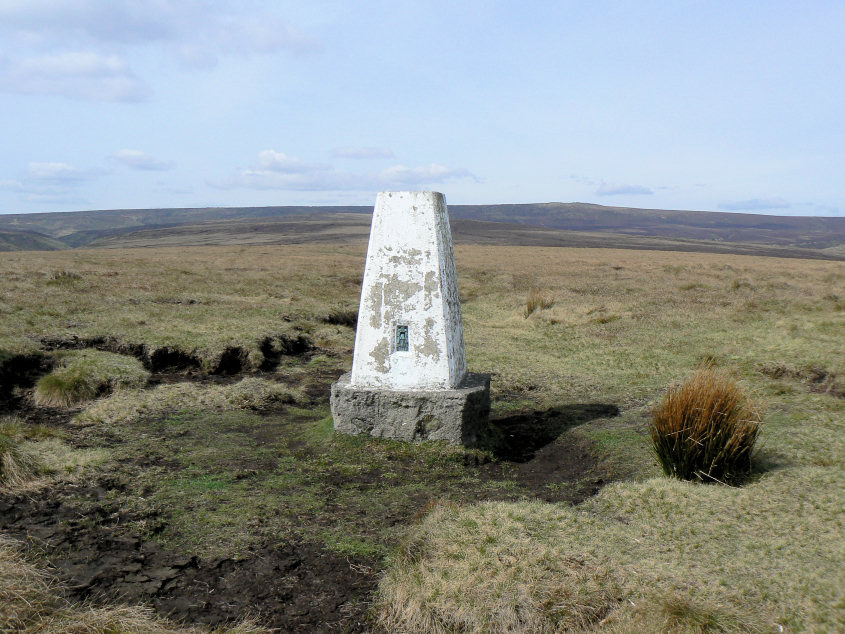 In a newly published book on 'trigpointing' in the Peak District this trig on Westend Moor is described as the most remote in the Peak District. This shot is looking back across Westend Moor to Bleaklow Stones, the high point in the background.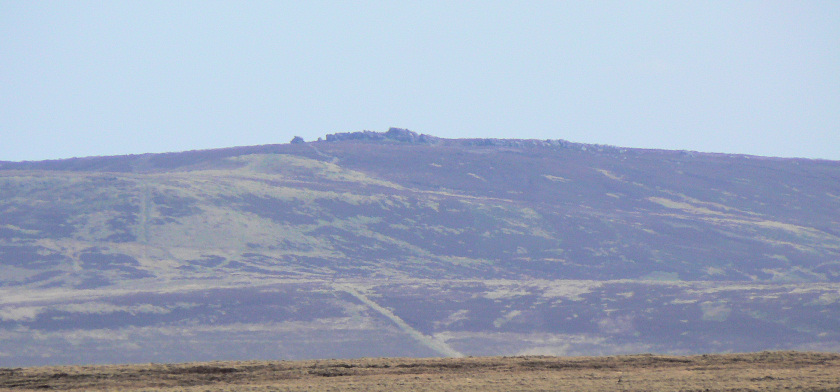 For most of the walk Howden and Derwent Edges are in view and throughout the day Sue and I had been trying to work out if these rocks were Back Tor or Margery Hill. In actual fact they are Back Tor, although you can't see the trig on top of the rocks, which was why I didn't think they were Back Tor.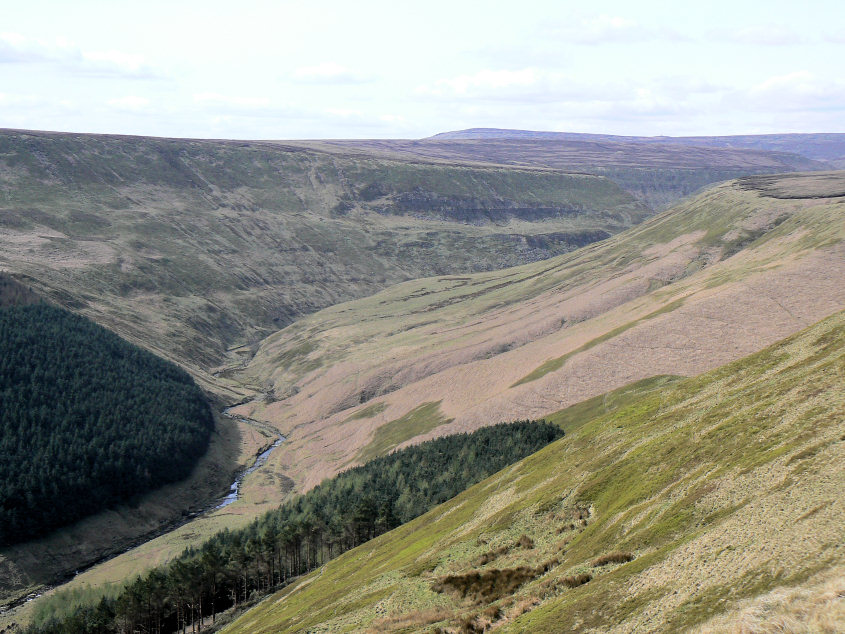 Alport Dale with the Higher Shelf Stones ridge in the background.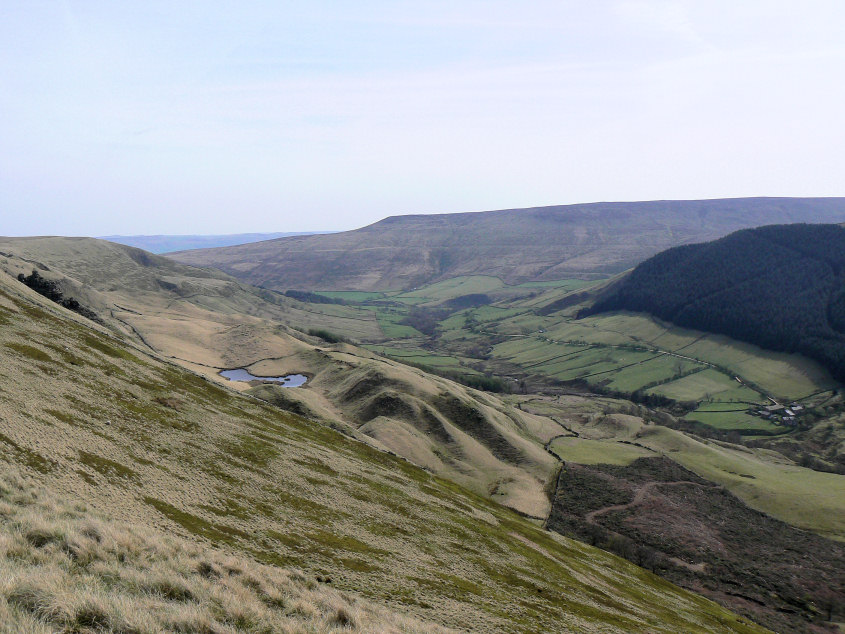 Alport Dale. Looking in the opposite direction towards Crookstone Knoll.
The Tower at Alport Castles.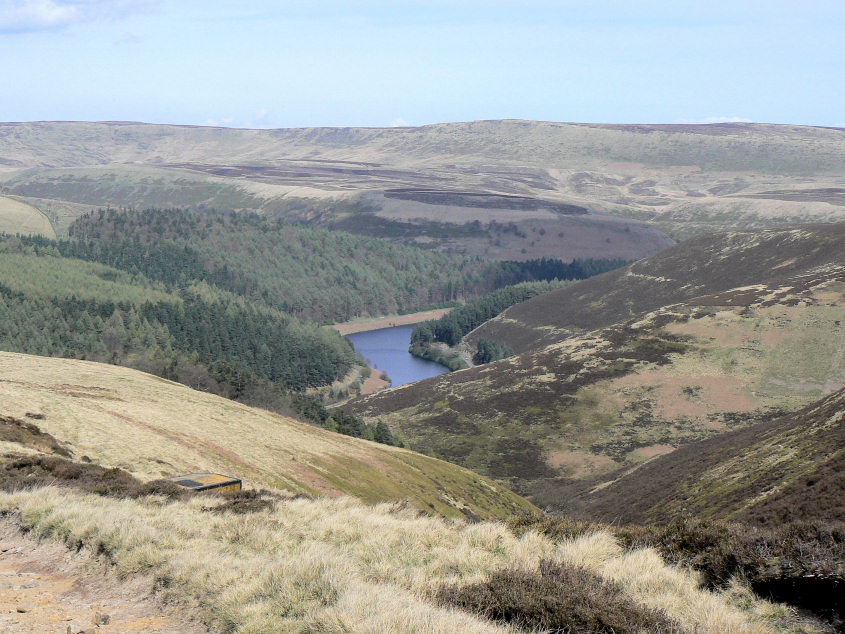 Howden Reservoir with Howden Edge behind, from the path down towards Ditch Clough Plantation.