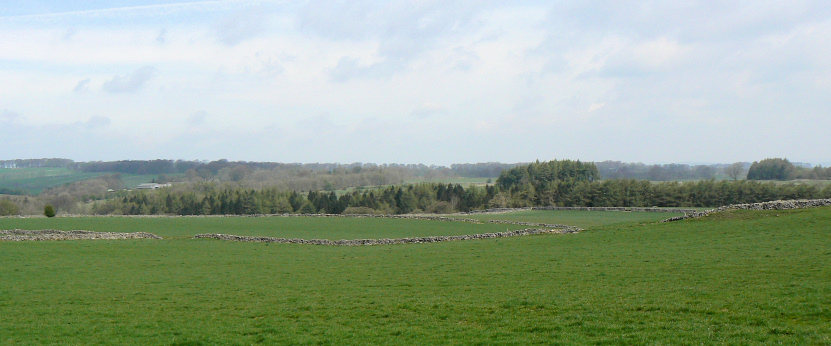 Looking across to Little Bolderstone Plantation from the High Peak Trail.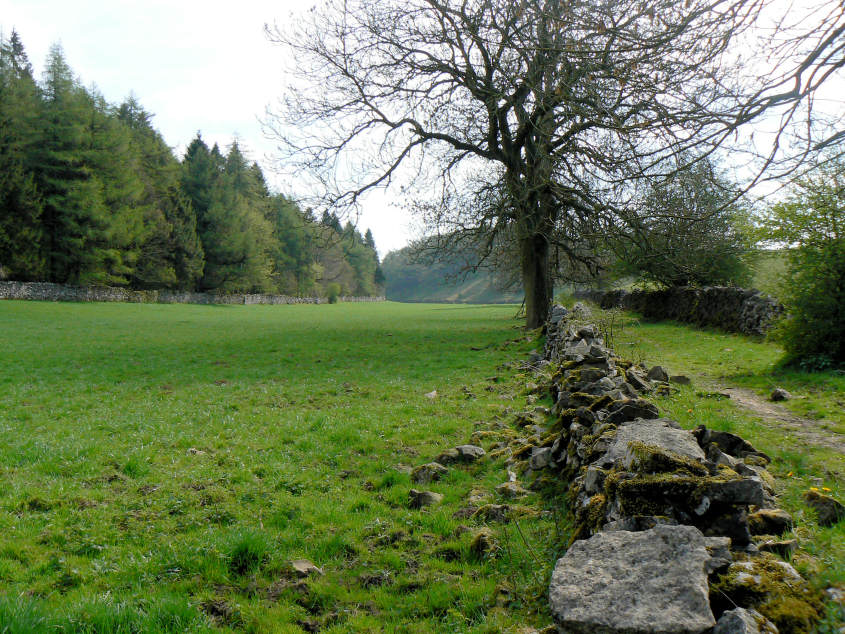 Heading towards Long Dale between Bolderstone (L) and Little Bolderstone (R) Plantations.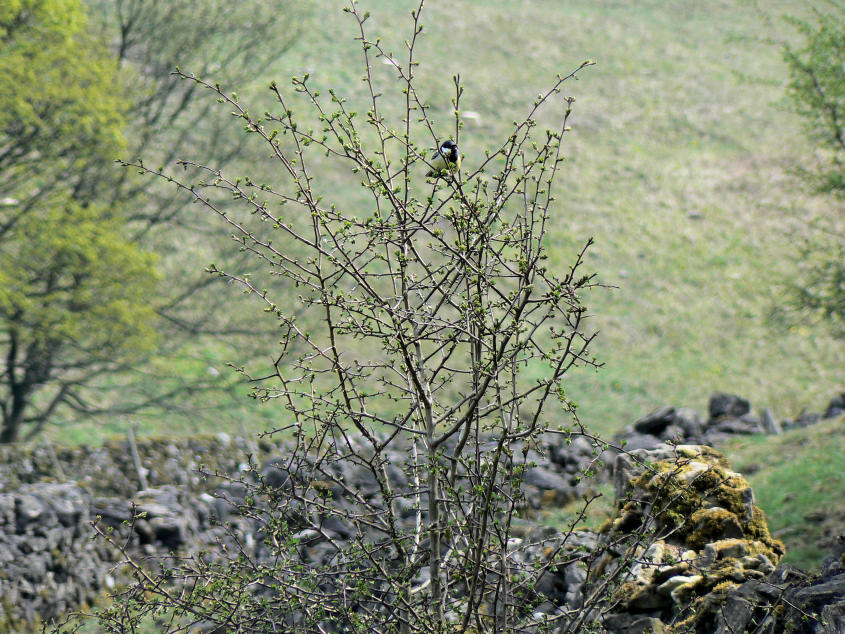 It was so peaceful as I followed the path between the two plantations that the birds could be both heard and seen.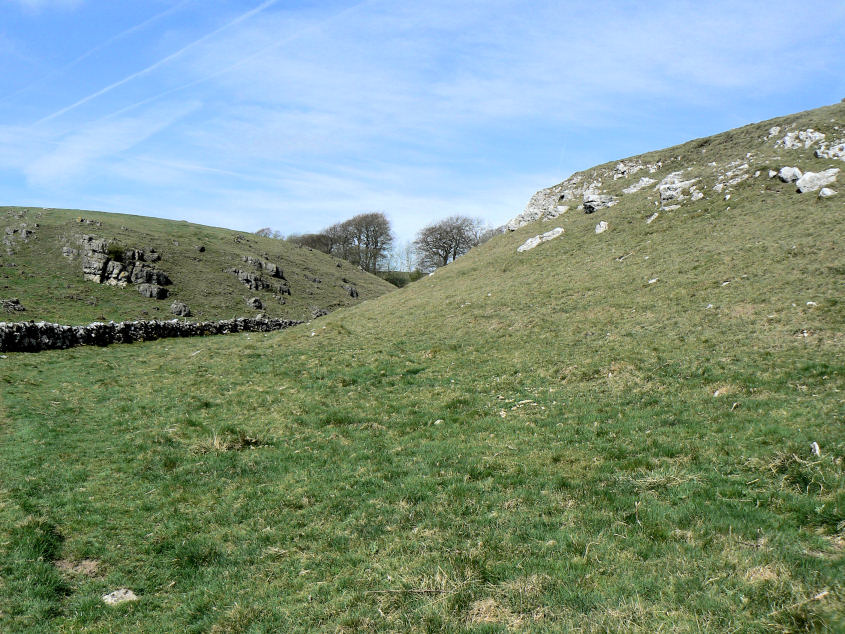 Long Dale, a typical dry dale.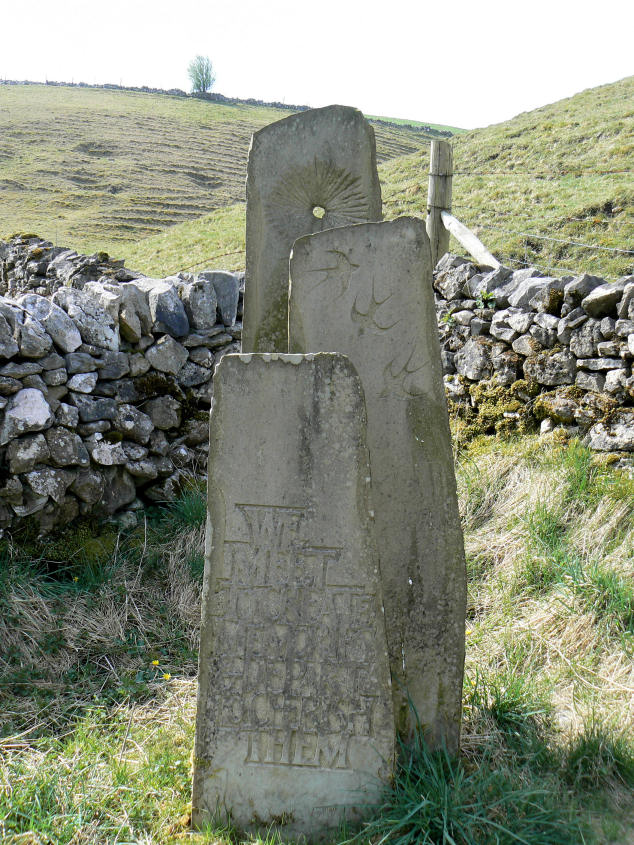 At the point where another footpath comes into Long Dale I came across these
stones which are inscribed with the words:
"We meet to create memories and depart to cherish them."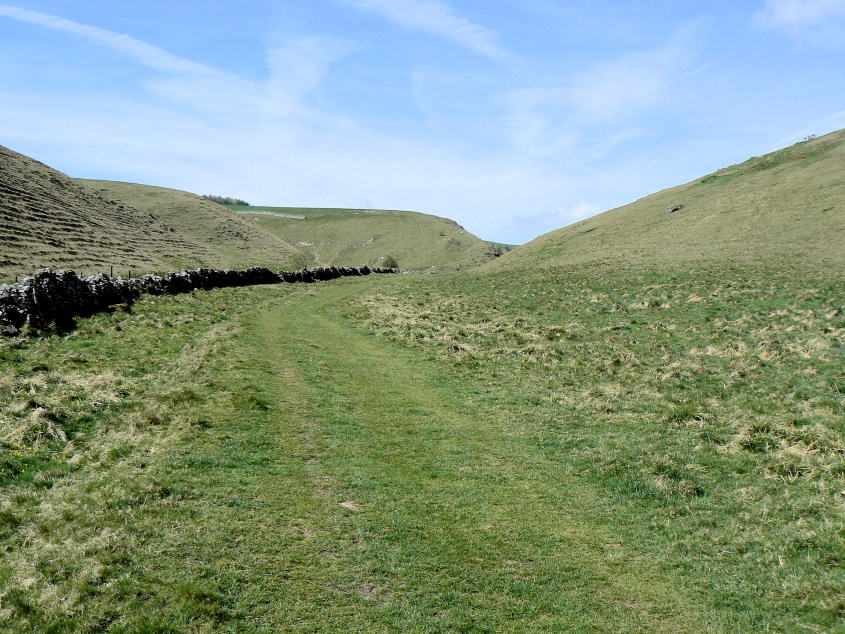 Looking back along Long Dale as it starts to widen.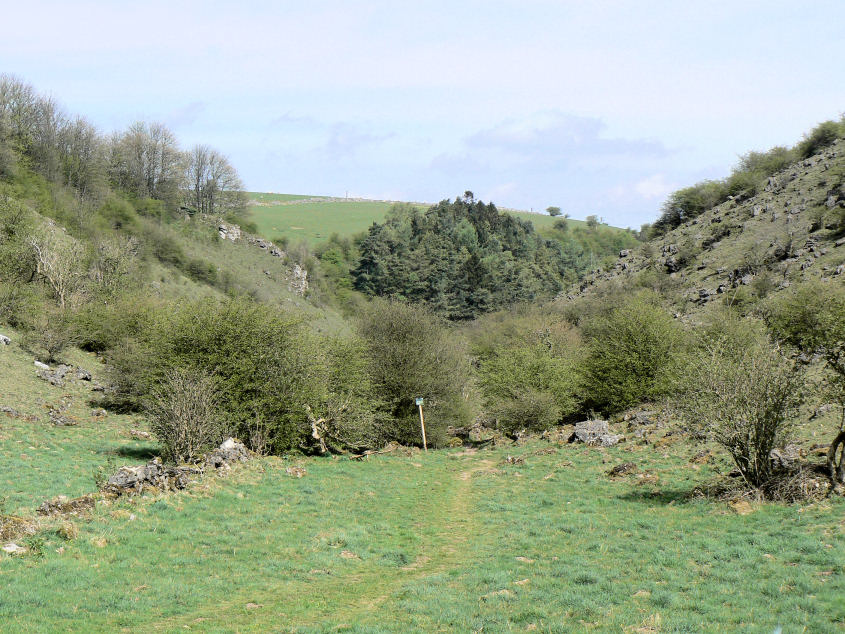 Gratton Dale.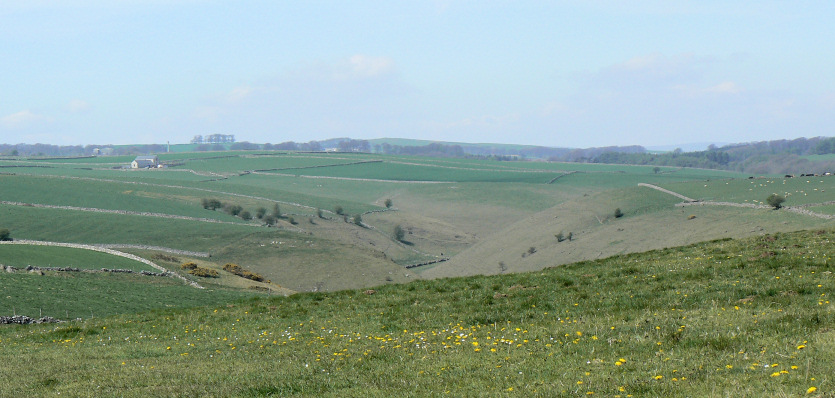 Looking across the top of Long Dale from near Mouldridge Grange.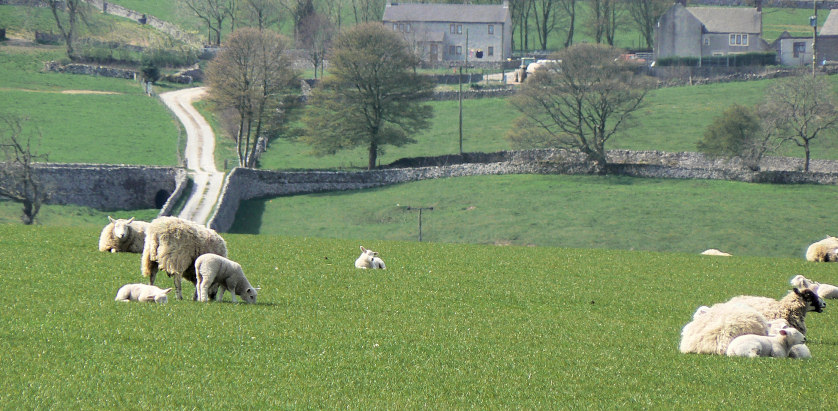 The lambs are starting to appear in the fields.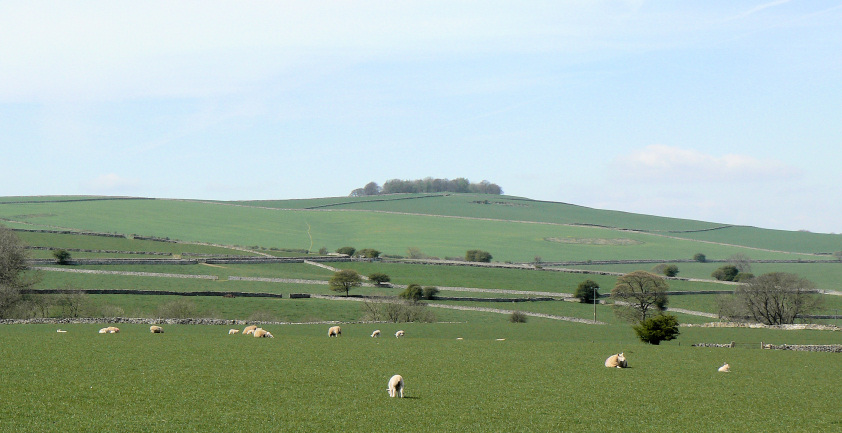 Walking along Mouldridge Lane is very pleasant as it is very quiet with some good views. Here looking up at Aleck Low.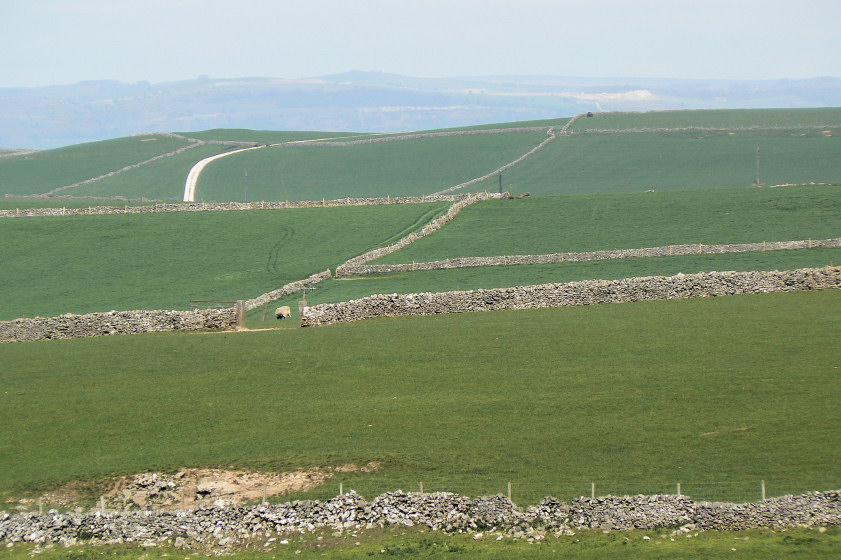 At the car park there is a small picnic area which is worth visiting for the extensive views it gives. Here looking towards Longstone Edge which is clearly defined by the white scar left by the quarrying.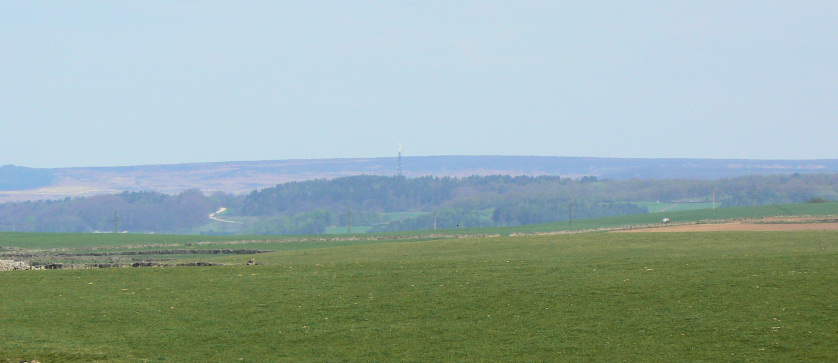 Looking across to Stanton Moor Plantation (the mast) with Beeley Moor behind.