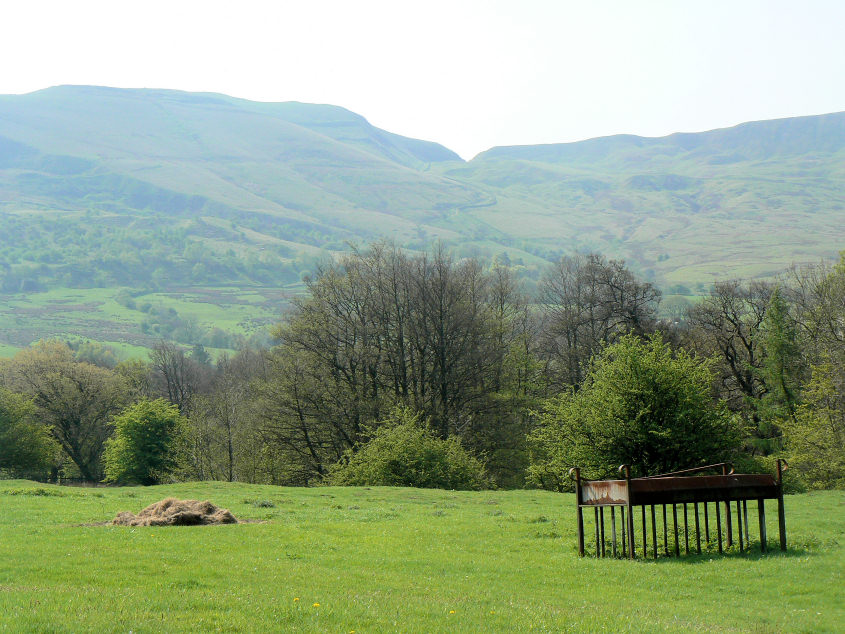 Mam Tor and Rushup Edge as we follow the footpath, along the Vale of Edale, to Edale Youth Hostel.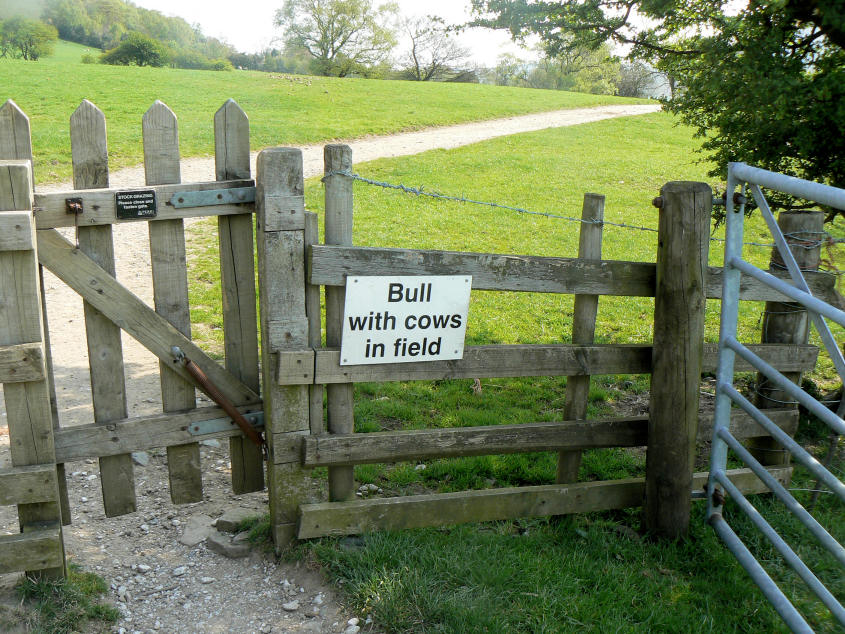 The sign might make some people worry .........................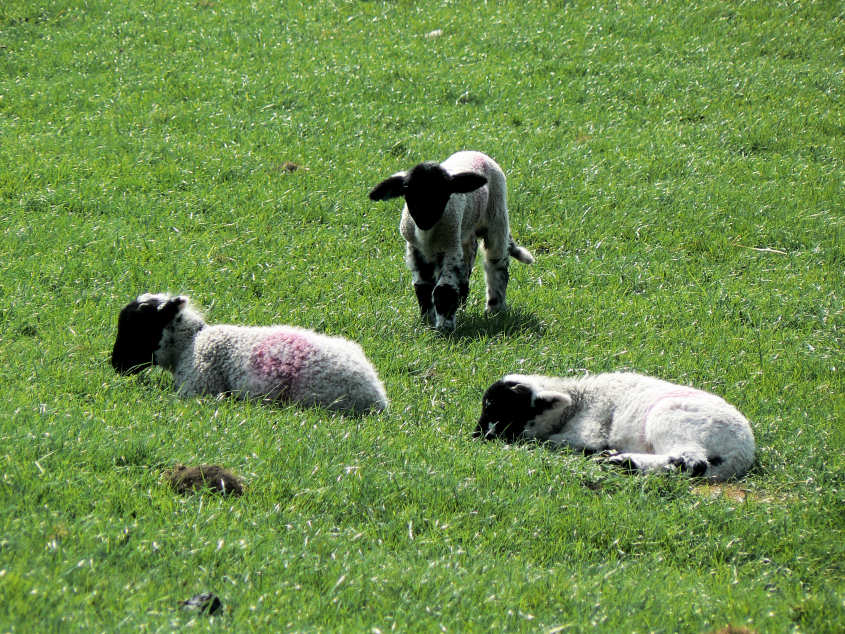 ............... but experience has taught us that the bulls usually resemble lambs or sheep.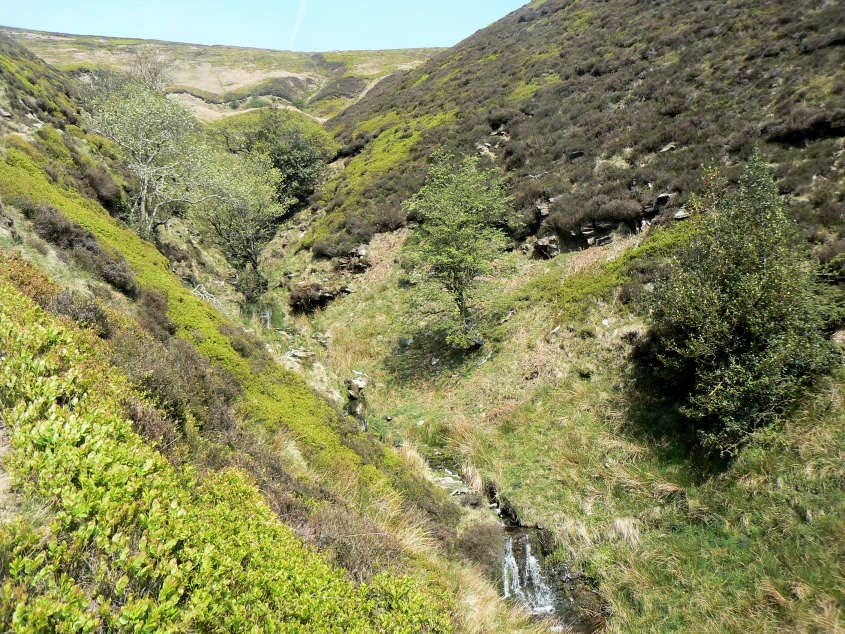 Heading up the path next to Lady Booth Brook.
The area where some scrambling is needed is just above the trees.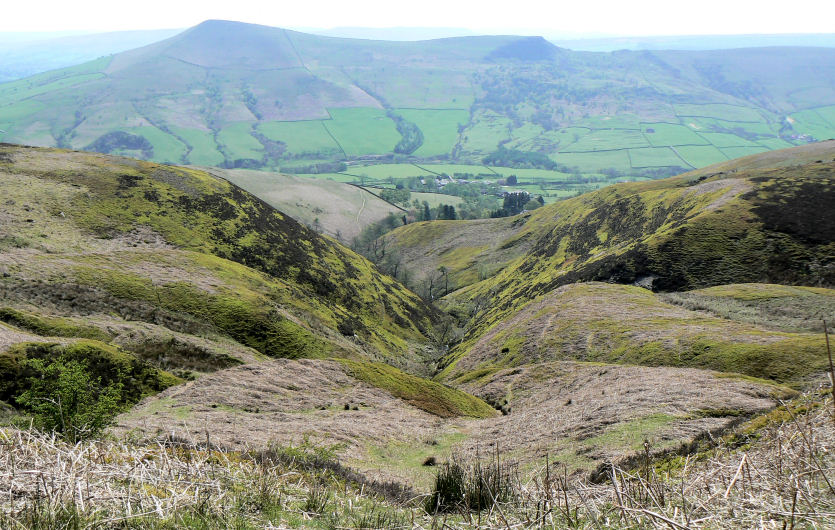 Looking back down the clough after the scramble was completed.
Lose Hill and Back Tor in the background.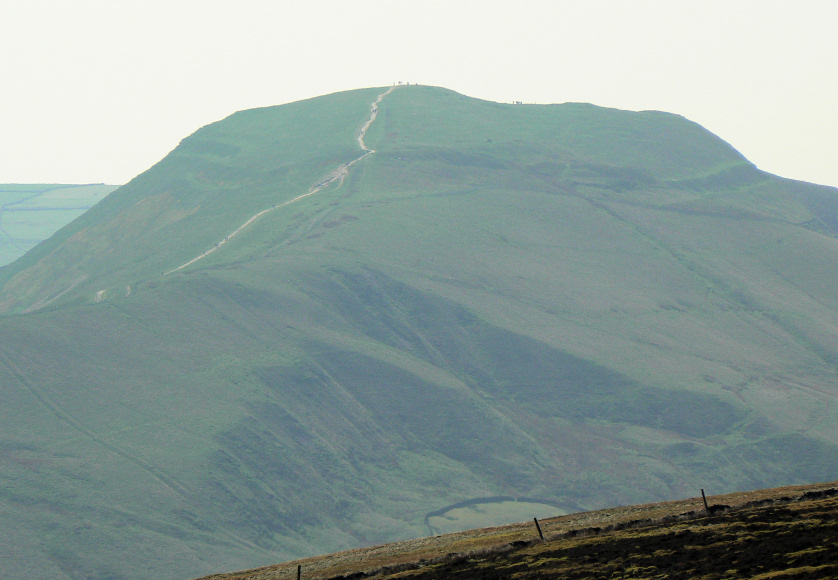 A close up of Mam Tor, showing the defensive bank and ditch which date back to the Bronze Age.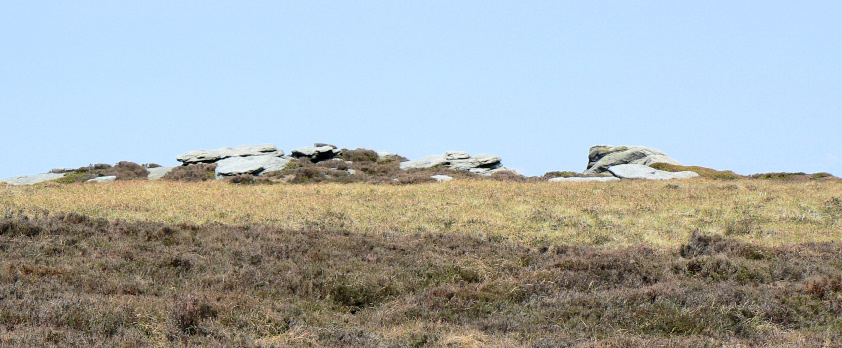 Madwoman's Stones come into view.
I'm sure there must be a story behind the name but I haven't come across it yet.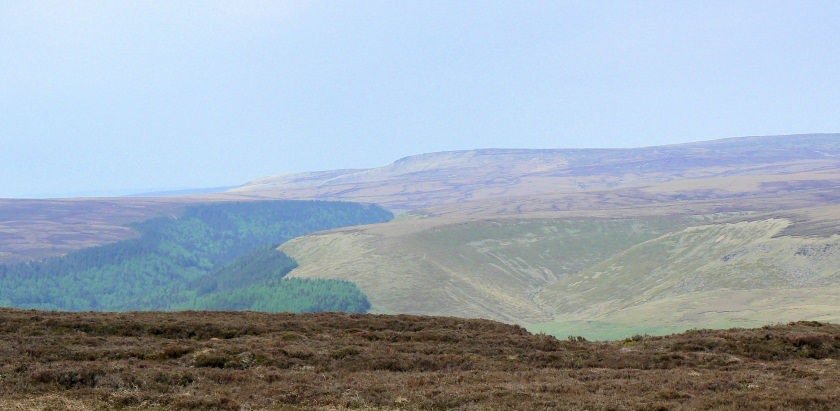 The views from Madwoman's Stones are quite extensive.
Here looking north-west towards Lower and Higher Shelf Stones.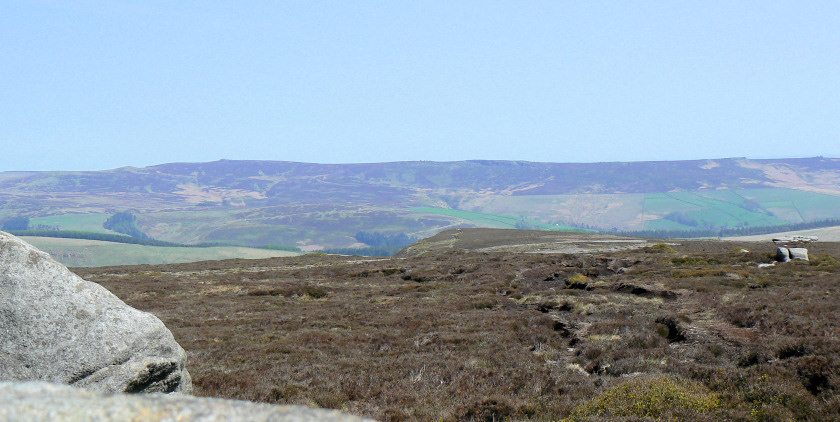 North-east gives a view of Howden and Derwent Edges.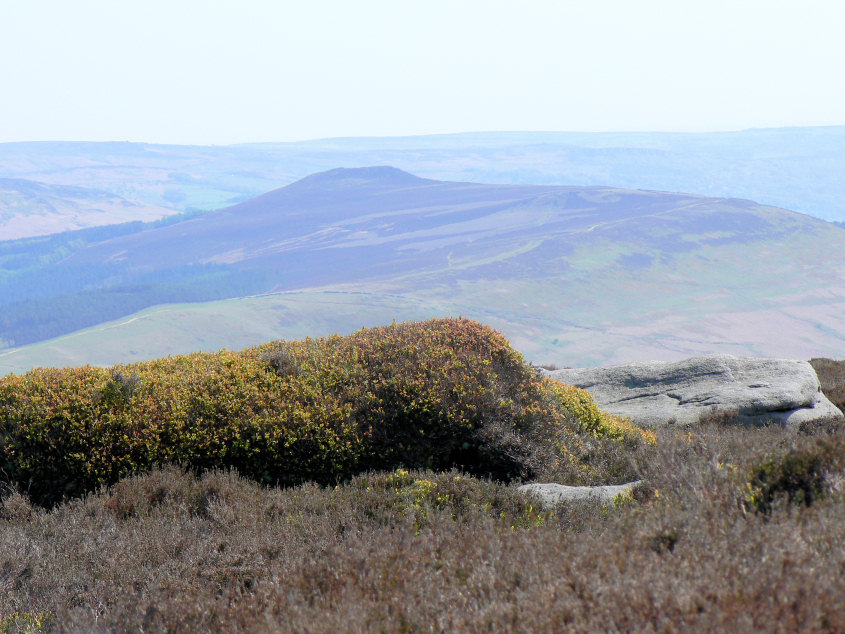 Looking south-east brings Win Hill and Stanage Edge into view.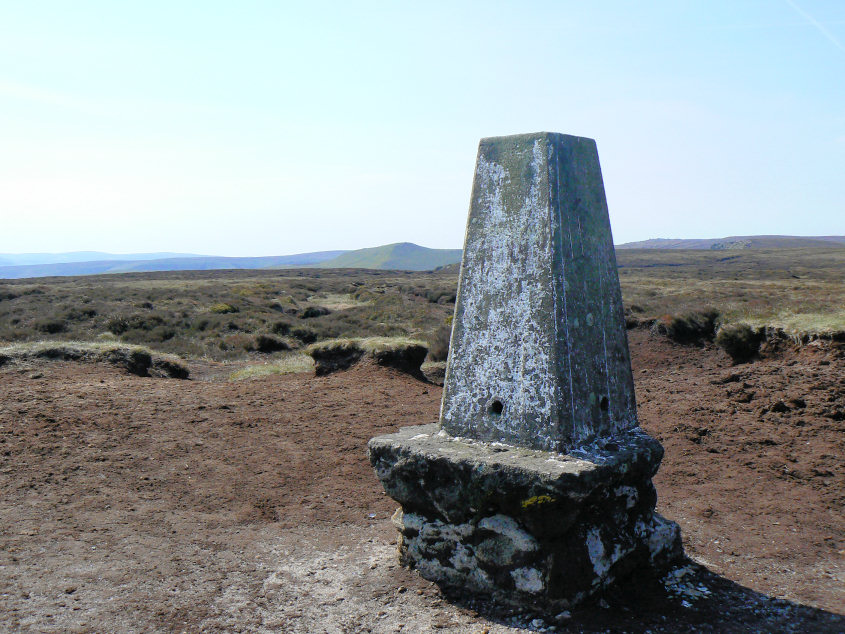 From Madwoman's Stones we headed across Edale Moor to the trig
where the views changed again as Grindslow Knoll came into sight.
From the trig we headed back towards the edge of Kinder Scout to join up with the masses as we reached the top of Golden Clough.
Here looking back at Ringing Roger with the Mam Tor ridge behind.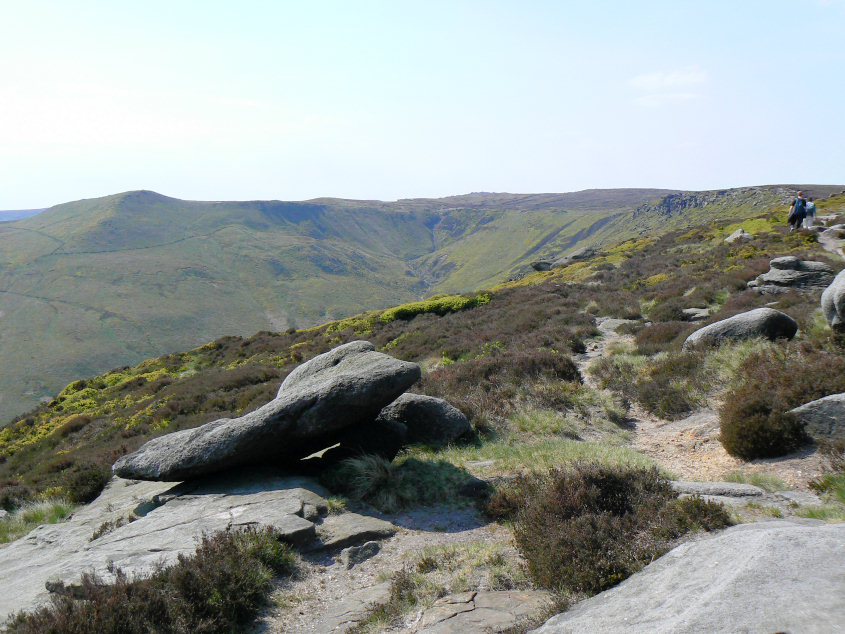 Looking in the opposite direction.
Our route will take us along the edge to the top of Grindsbrook Clough.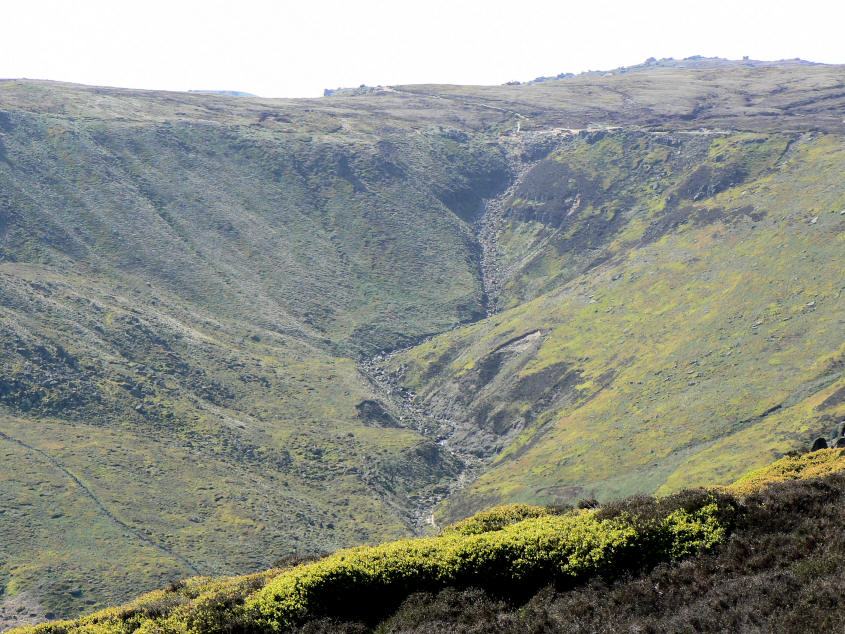 A close-up of the top of Grindsbrook Clough..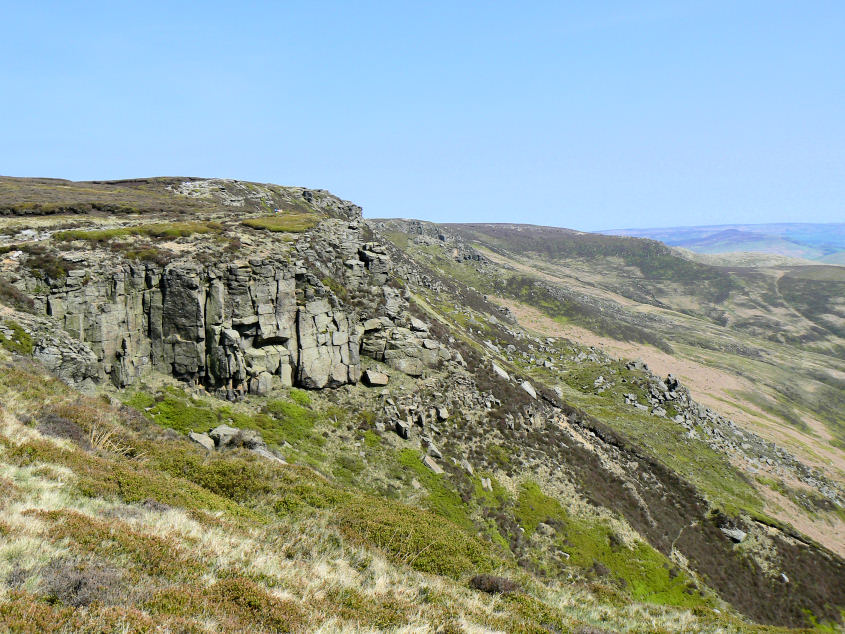 Upper Tor in the foreground, with Nether Tor and Ringing Roger behind.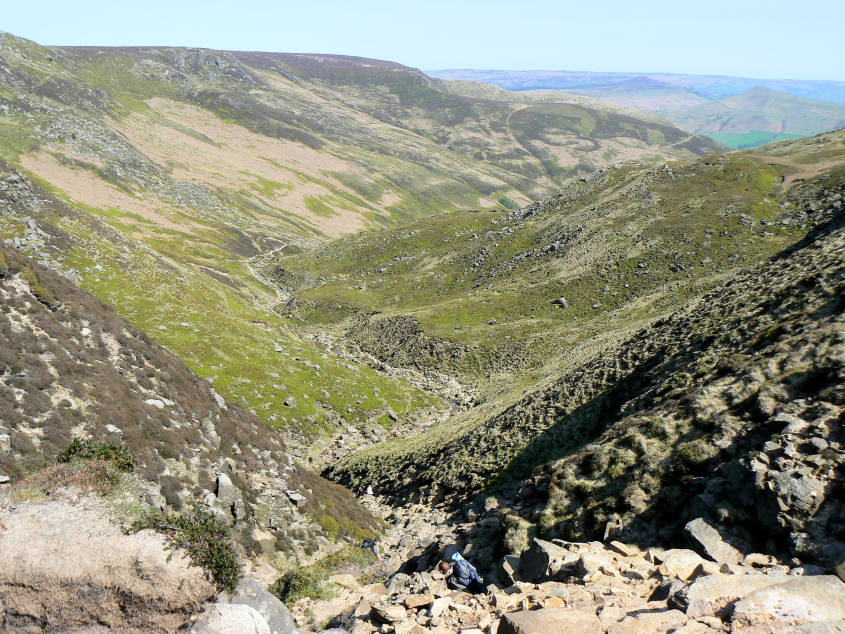 The view from the top of Grindsbrook Clough, a great scramble up or down.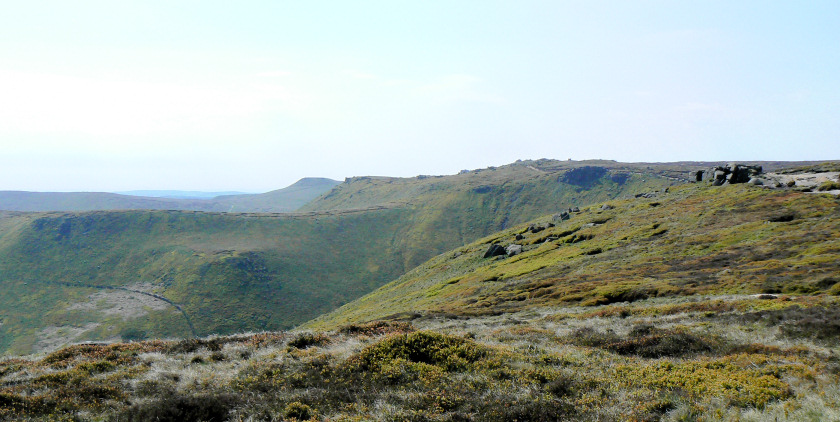 Crowden Clough.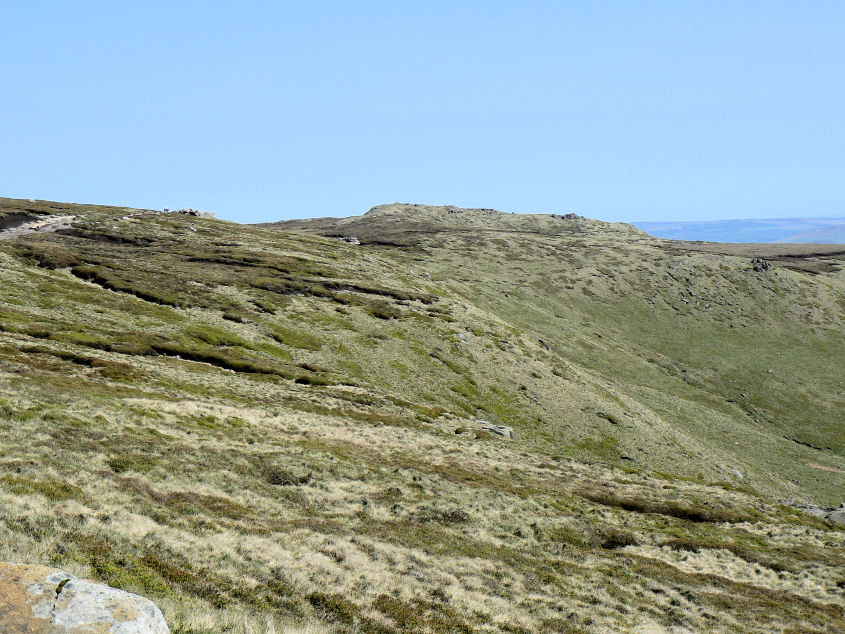 Looking back at Grindslow Knoll from the top of Crowden Clough.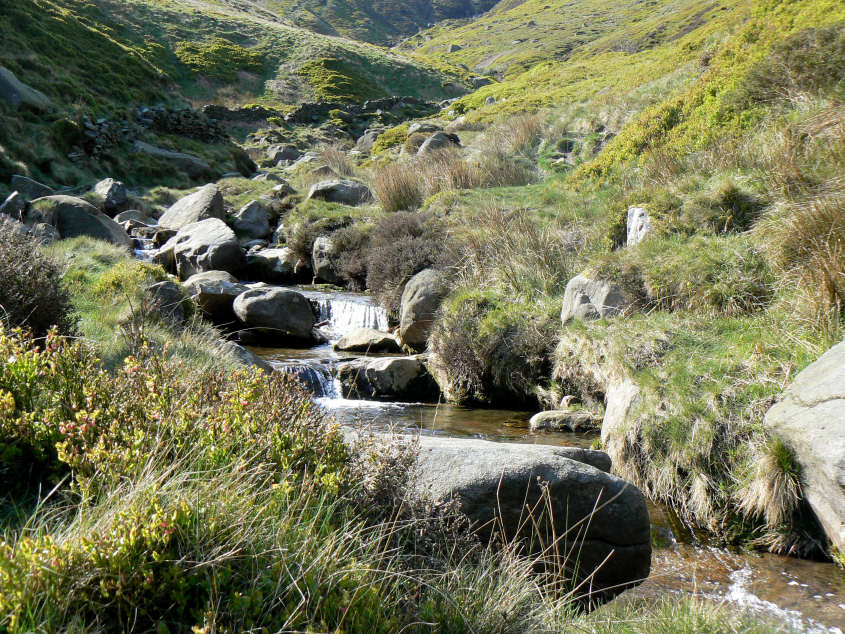 Crowden Brook, which we crossed several times as we made our way down the clough.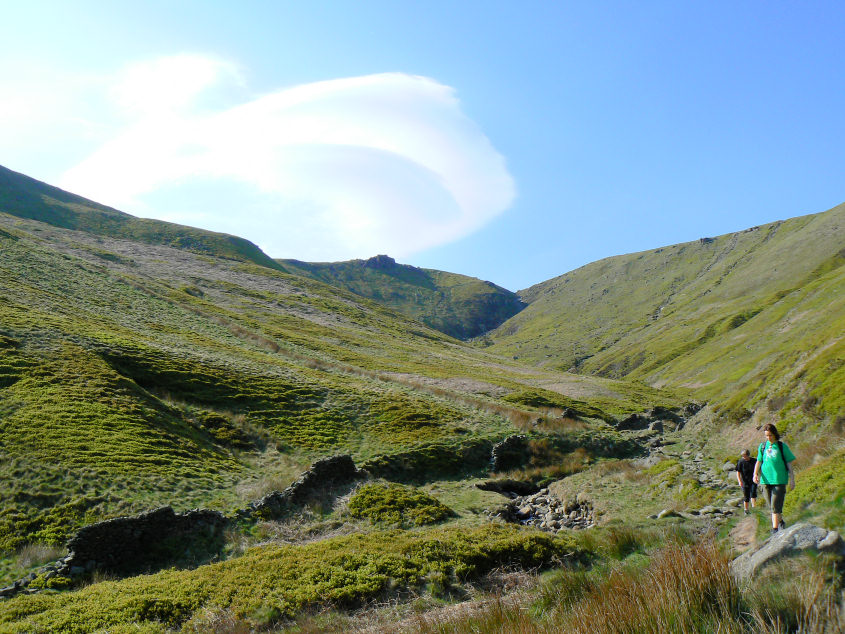 Looking back up Crowden Clough the shot was taken because of the cloud above Crowden Tower.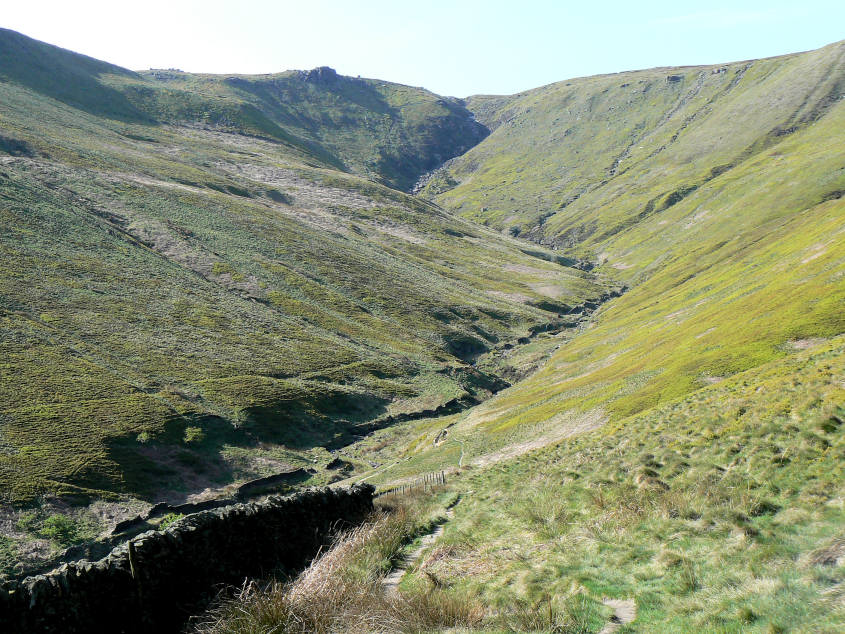 Looking back up Crowden Clough, the top is not quite as steep as it looks from here.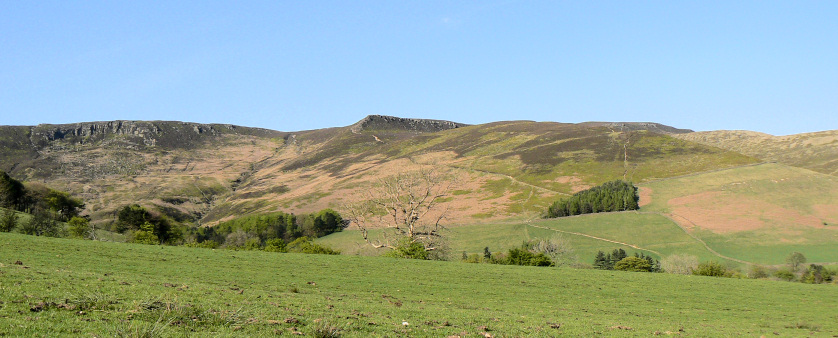 The start of the Pennine Way and a final look at Ringing Roger and Nether Tor.