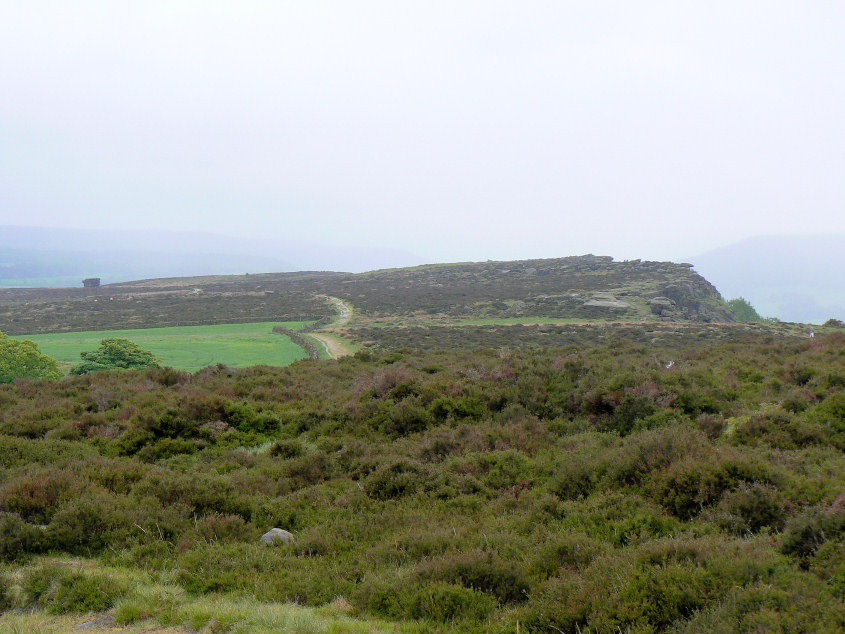 A misty Eaglestone Flat from the start of the path along Curbar Edge.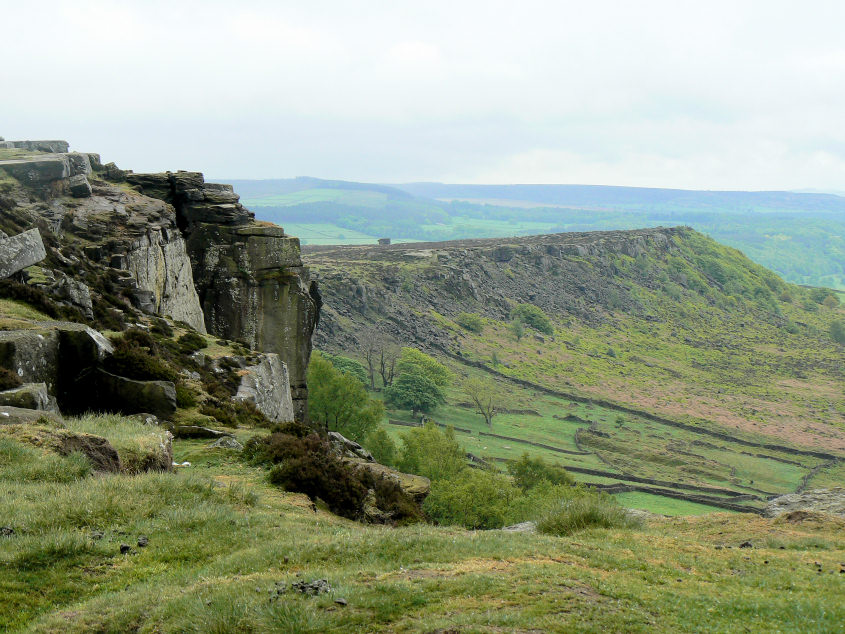 The last of the day's rain starts to clear away to give this view of Baslow Edge from Curbar Edge.

Looking across Stoke Flat to Stanage Edge (L) and Higger Tor (R).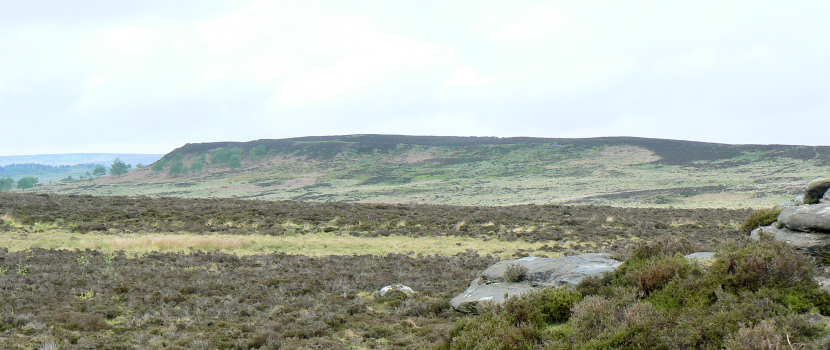 White Edge, the return route, from Curbar Edge.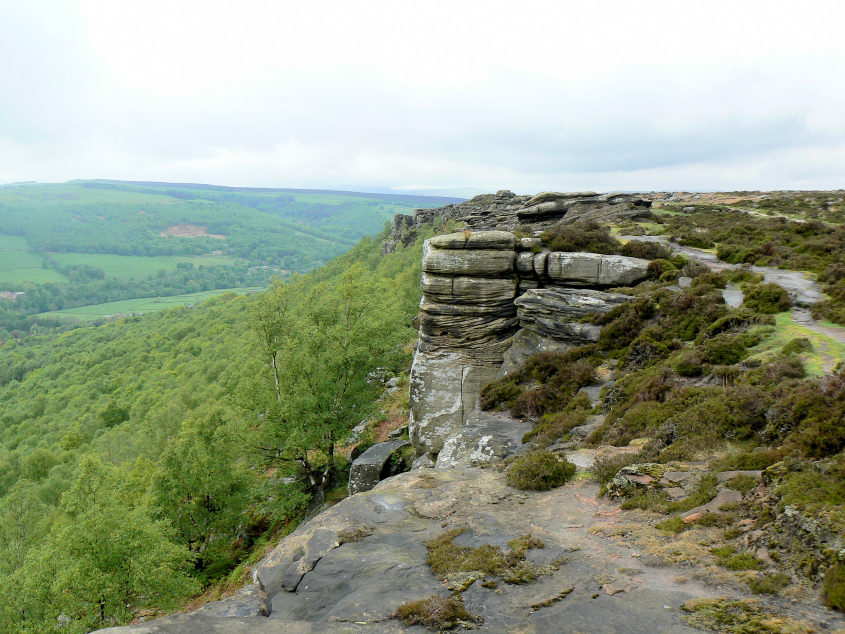 Curbar Edge.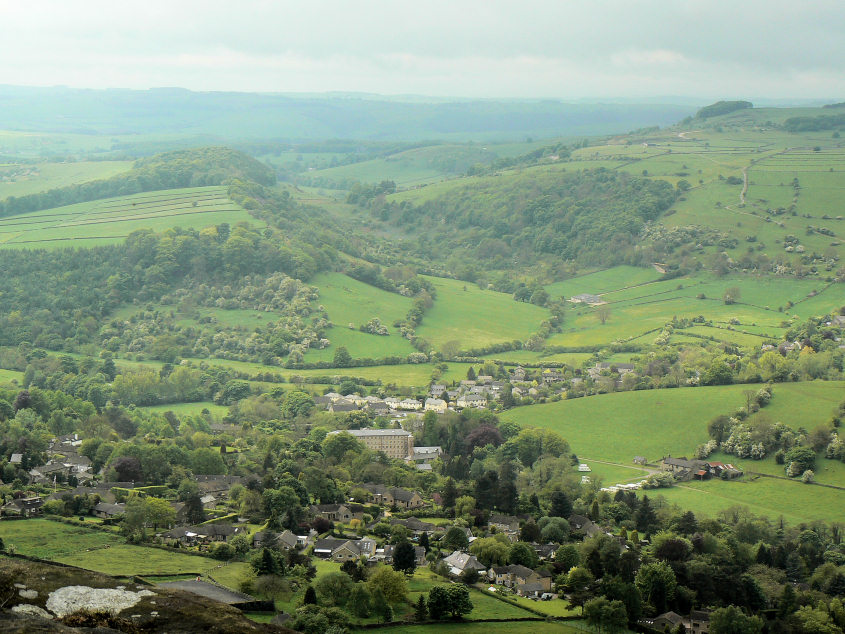 Back Dale behind the village of Calver, from Curbar Edge.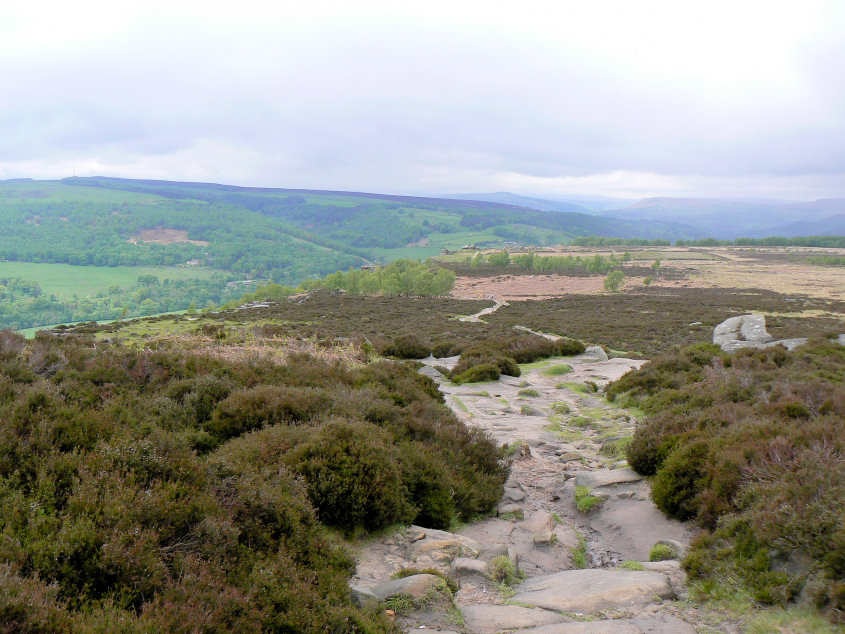 Looking along the top of Curbar Edge with a distant view of Win Hill and Bamford Edge.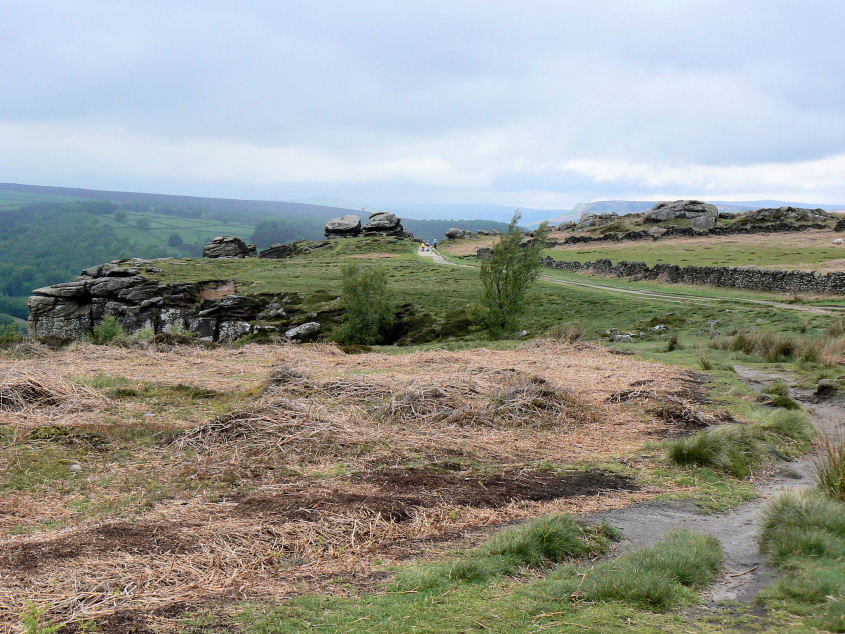 Approaching the point where Curbar Edge becomes Froggatt Edge.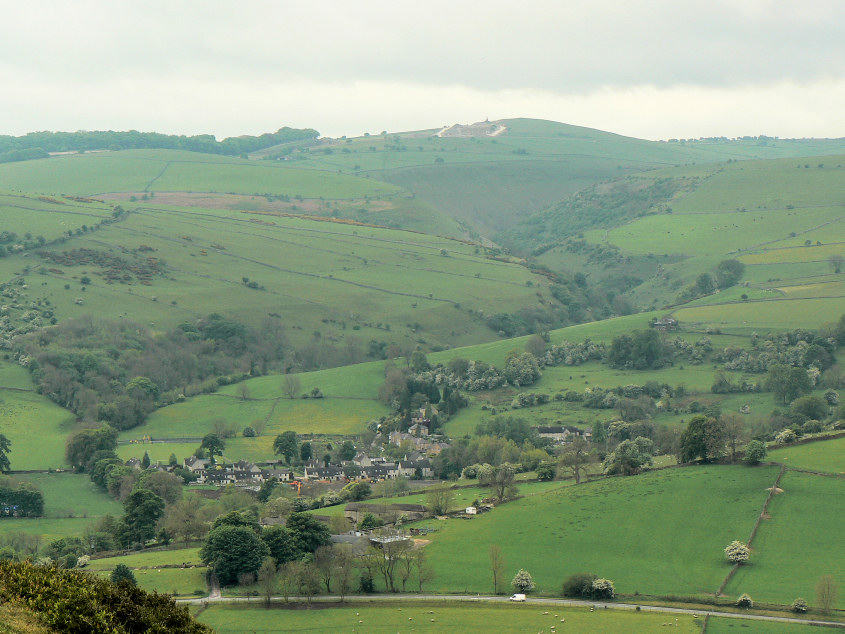 Combs Dale.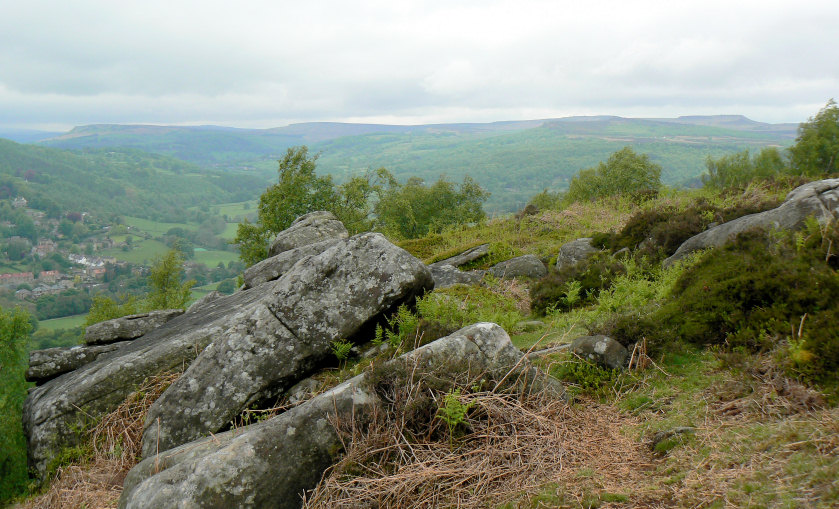 The views along Froggatt Edge can be quite limited, because of the trees, but step off the path and you get
this view which stretches from Bamford Edge (L) to Higger Tor (R) with Stanage Edge between them.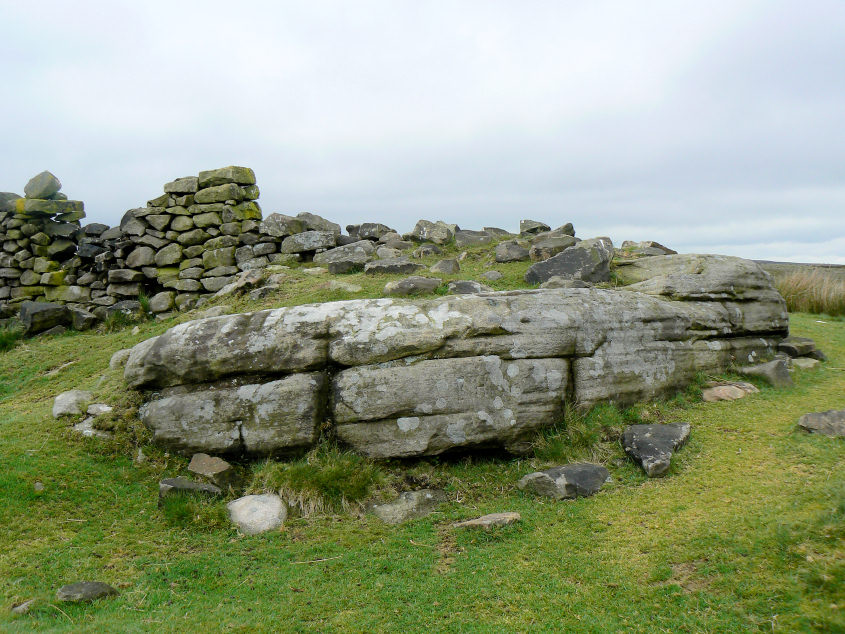 I took a slight diversion today to visit the Hurkling Stone, one of many gritstone outcrops that can be found along the edges.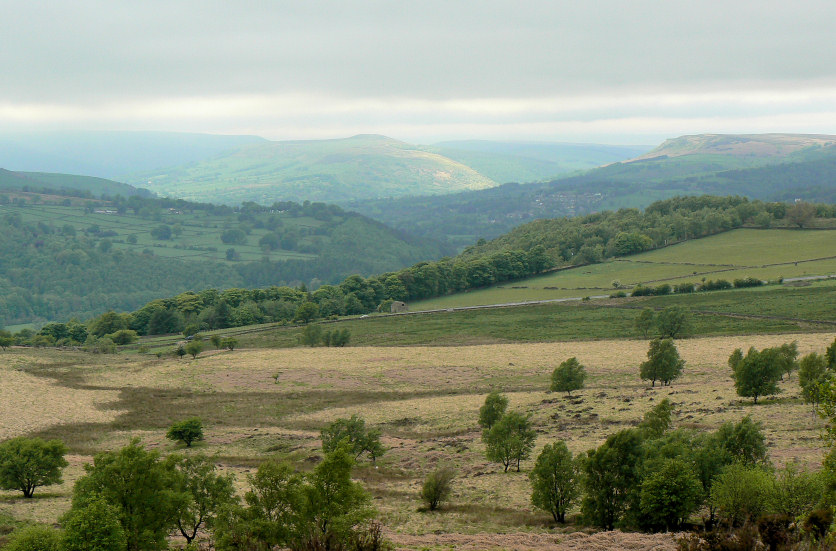 The sun lights up Win Hill.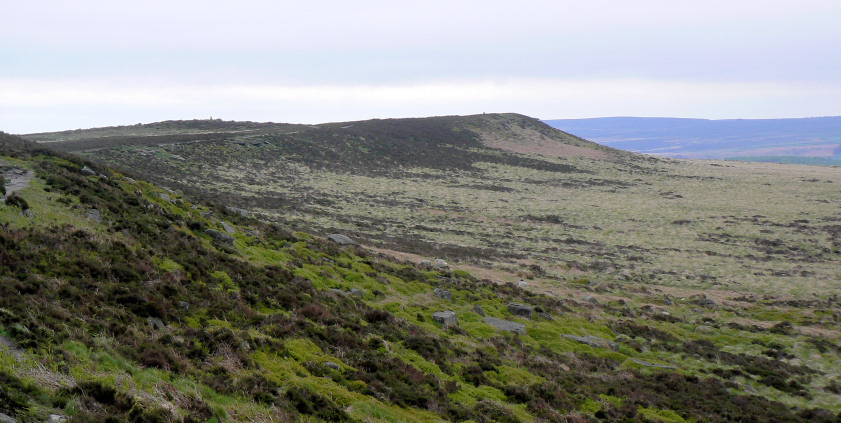 Heading along White Edge to the trig point.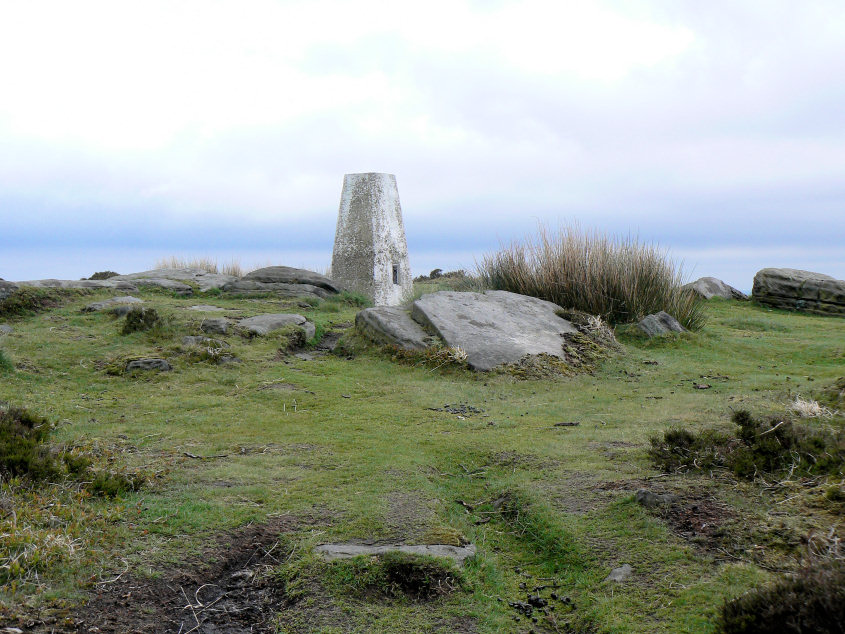 White Edge trig point.