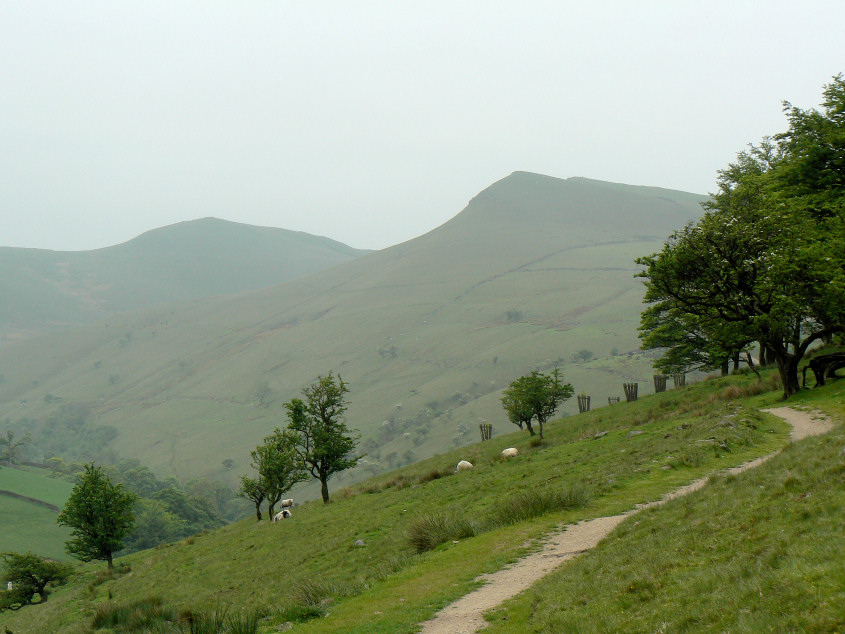 The first view of South Head (L) and Mount Famine (R).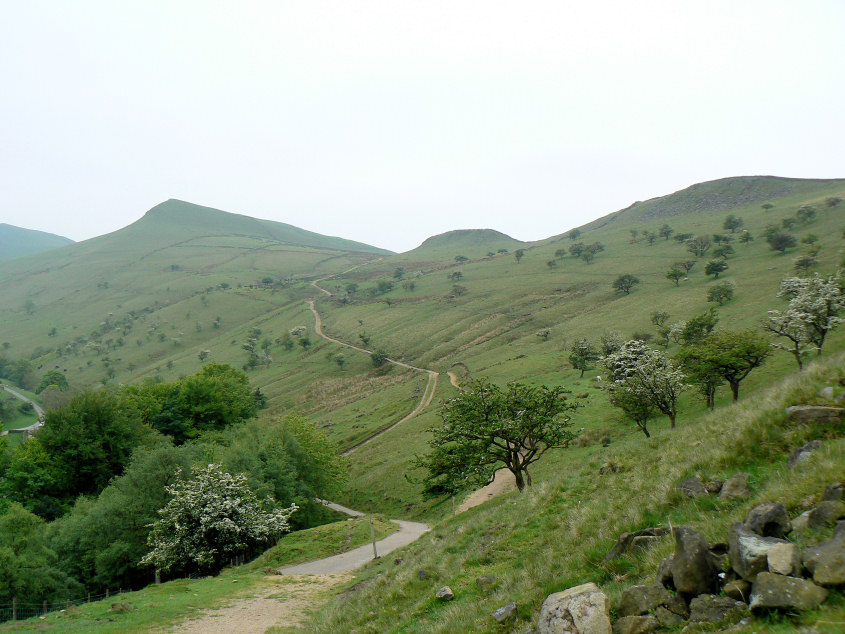 The climb to Mount Famine is nice and steady as the track shows.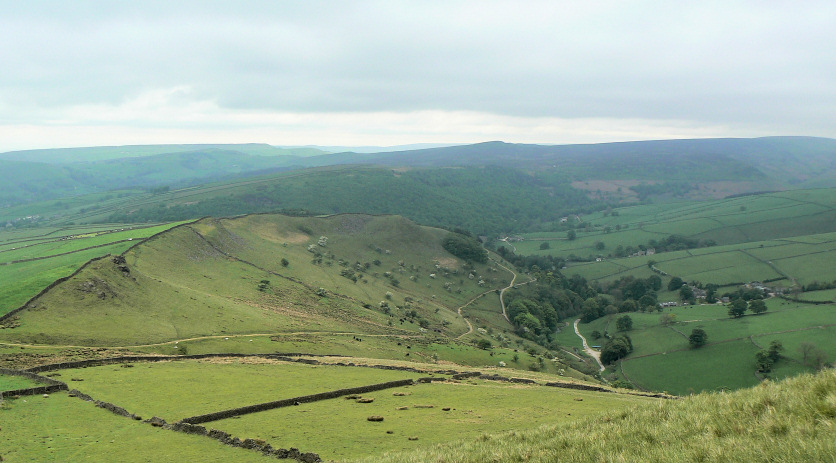 Looking back down towards Hayfield from the slopes of Mount Famine.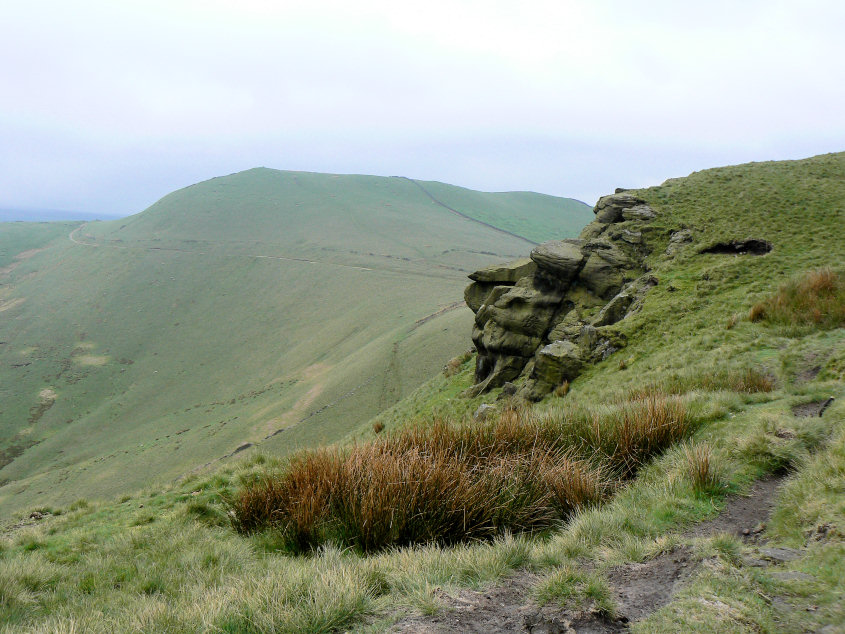 South Head from Mount Famine.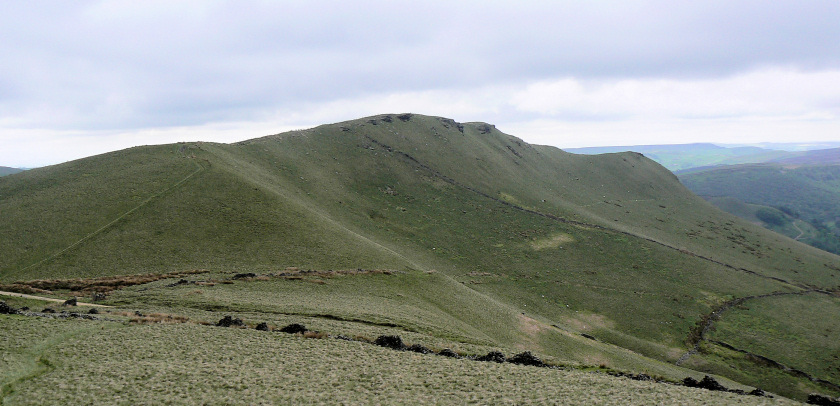 Mount Famine from South Head.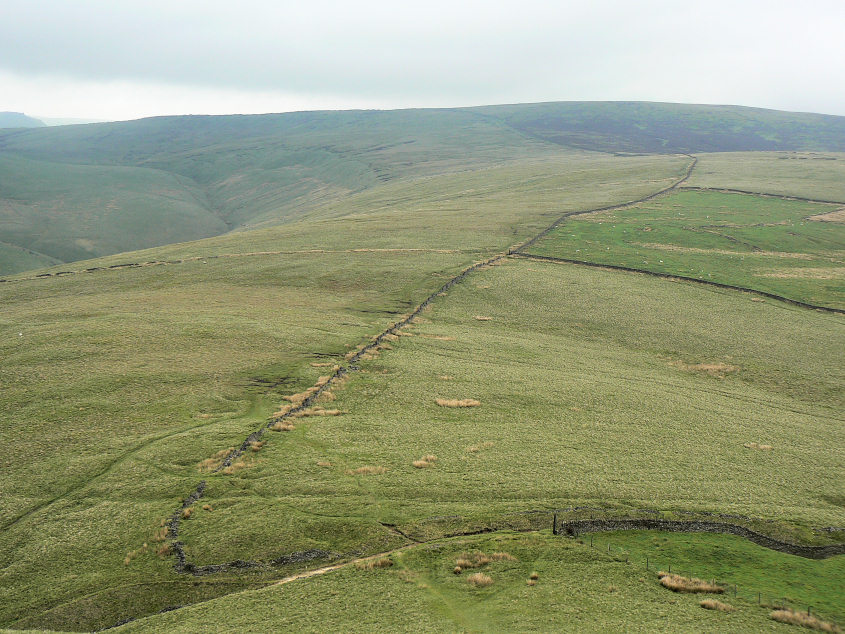 From South Head my route followed the wall to Brown Knoll, the high point on the horizon.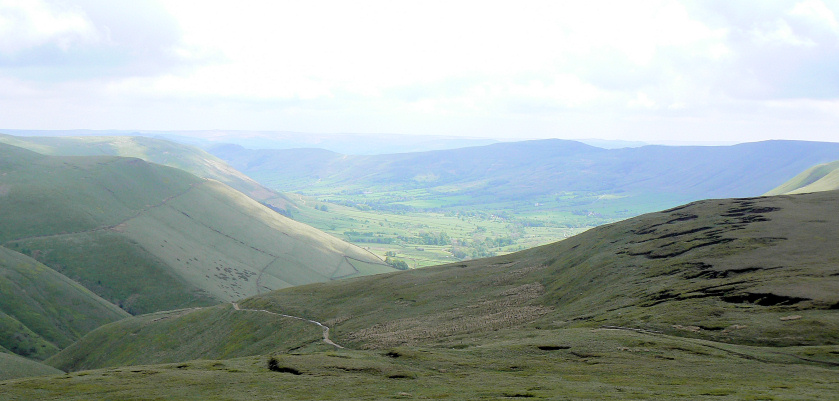 Looking down on the Vale of Edale and the Mam Tor ridge.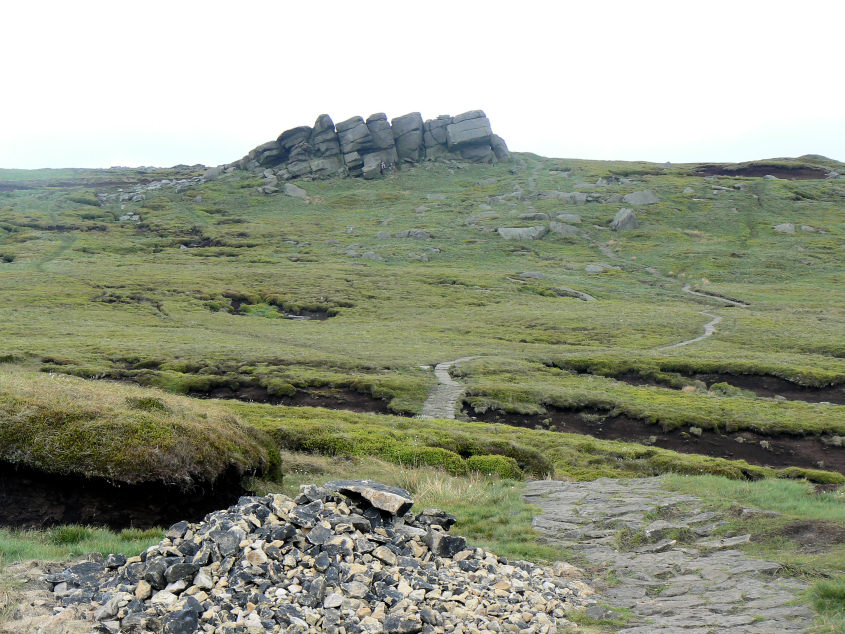 Following the Pennine Way towards Edale Rocks.
Noe Stool.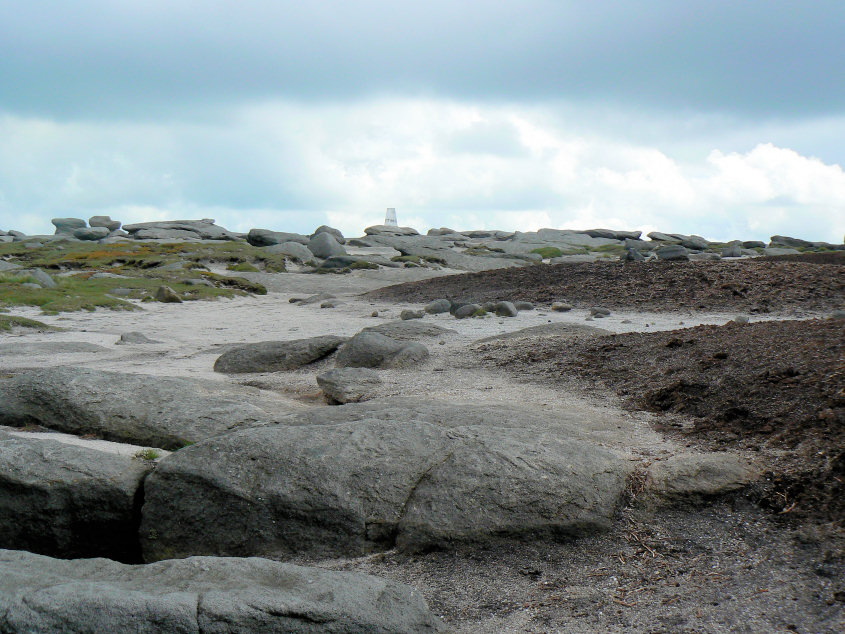 Heading across Kinder Low.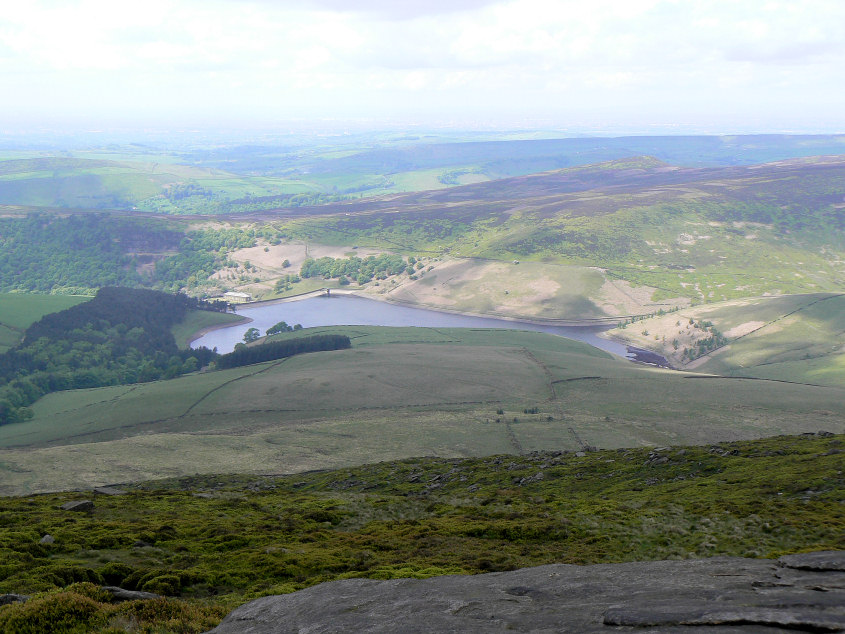 Kinder Reservoir.
Looking down Red Brook to Mermaid's Pool with Sandy Heys behind.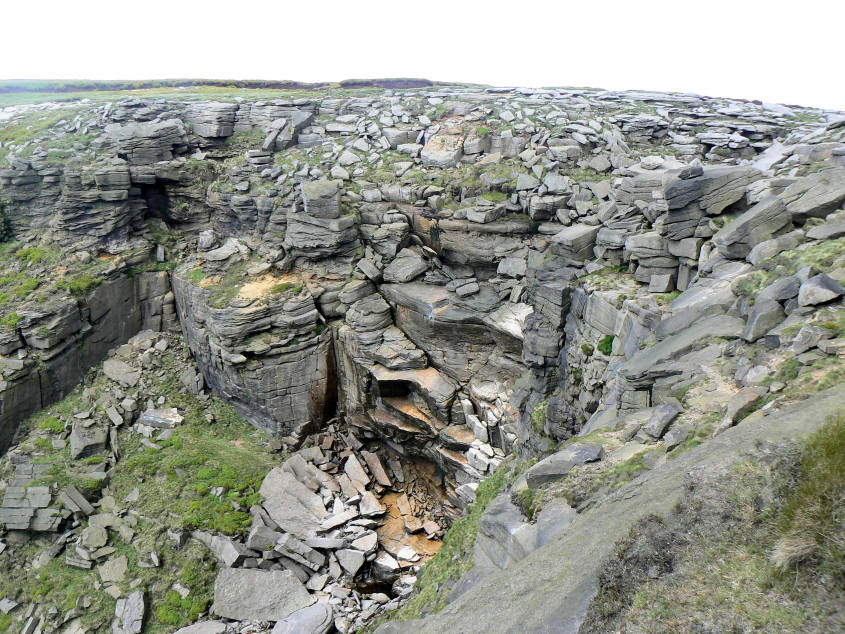 Kinder Downfall.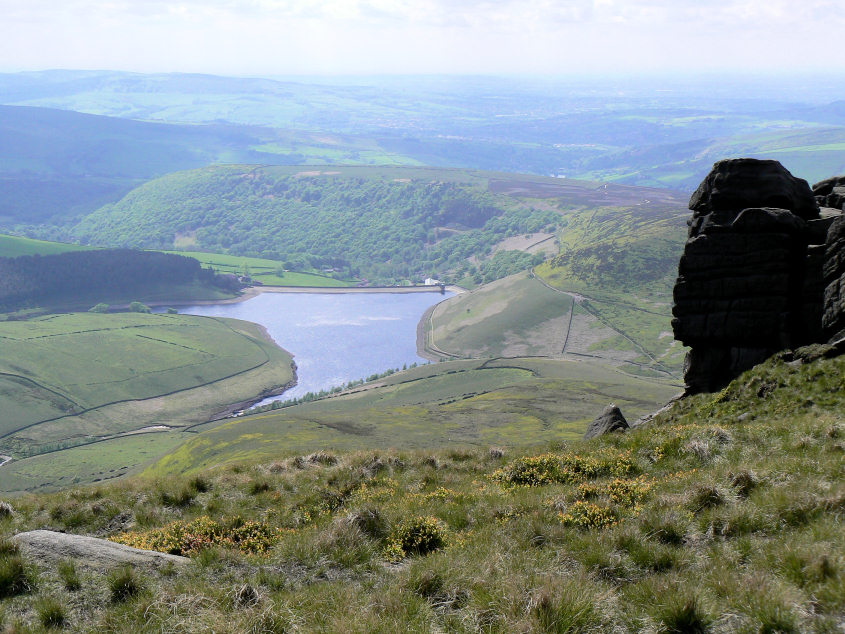 The sun catches Kinder Reservoir from Sandy Heys.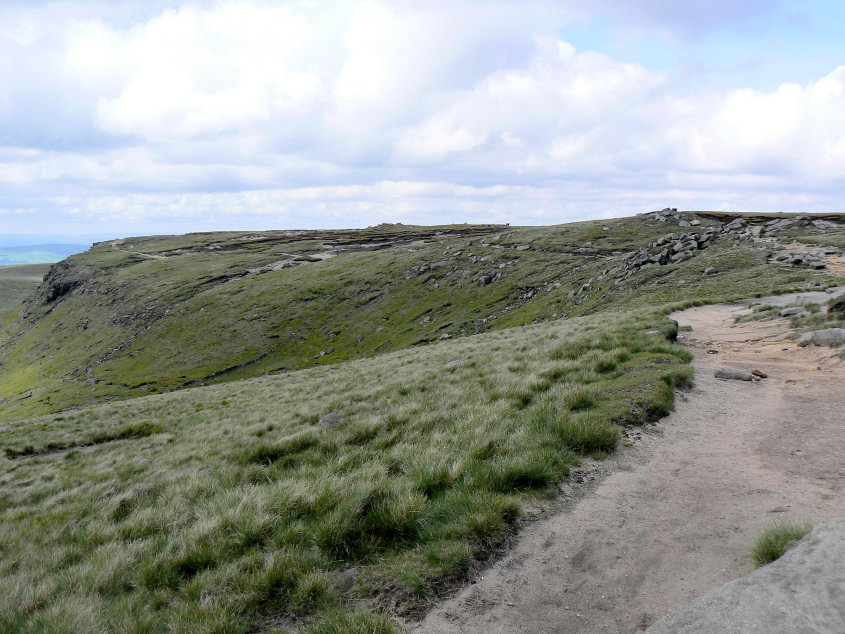 Following the Pennine Way along the top of Kinder Scout.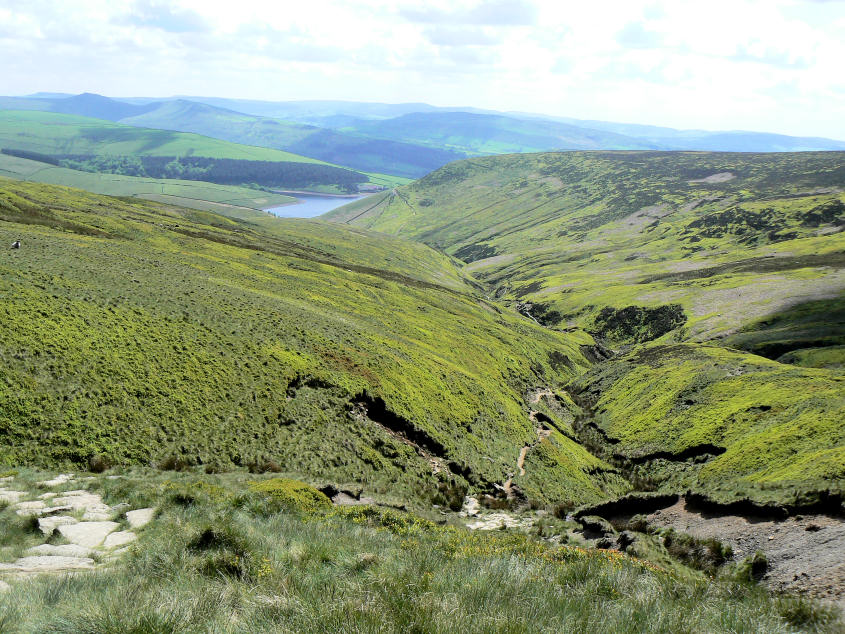 William Clough with Kinder Reservoir, South Head and Mount Famine in the distance.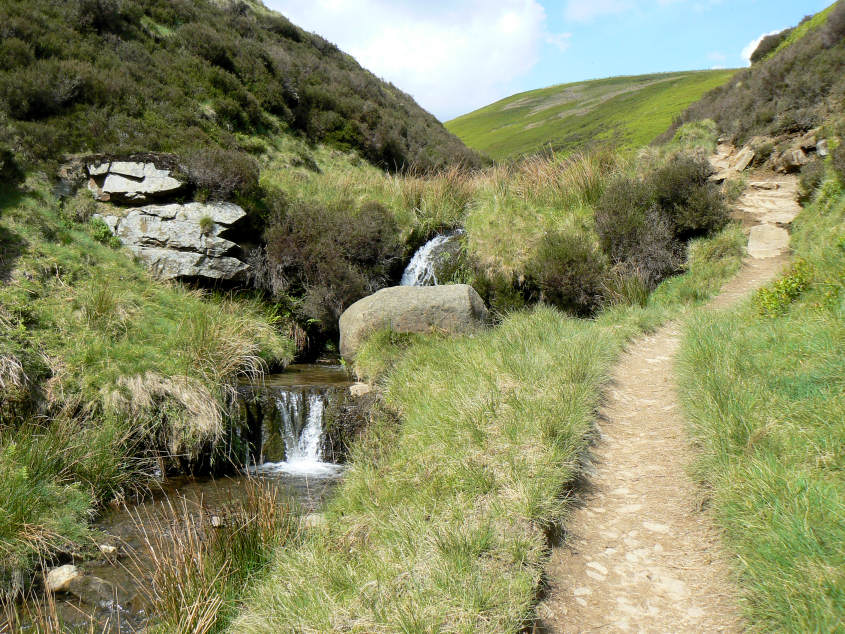 William Clough.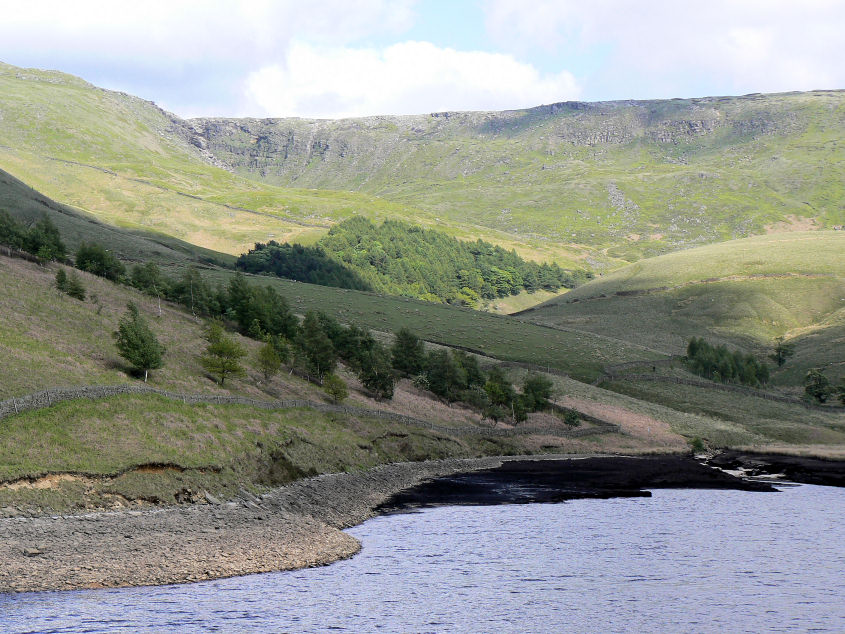 Kinder Downfall from Kinder Reservoir.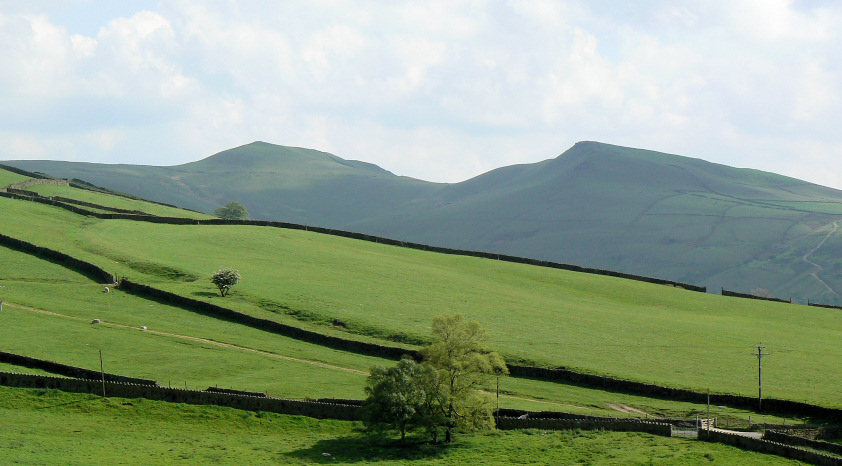 South Head and Mount Famine.