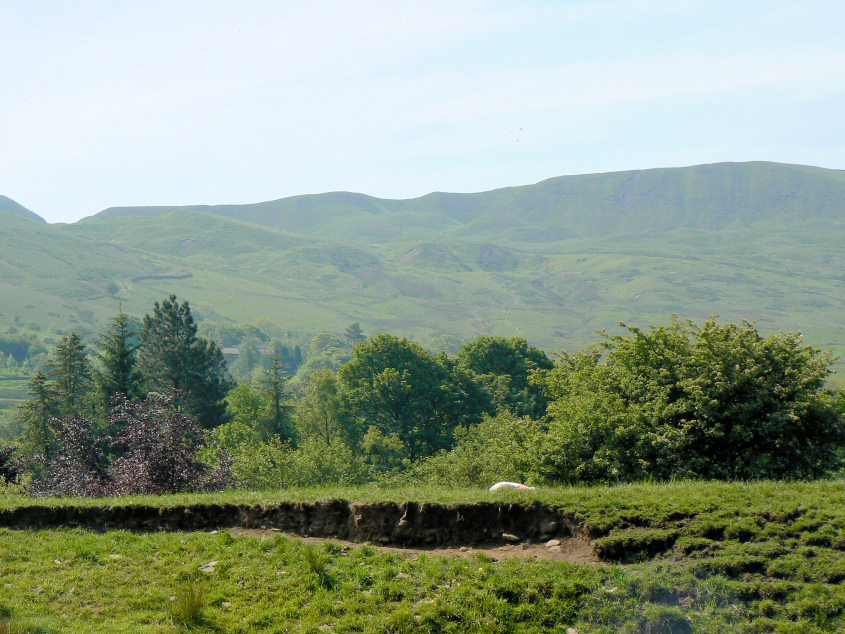 Looking up to Rushup Edge as we start the climb to Hollins Cross.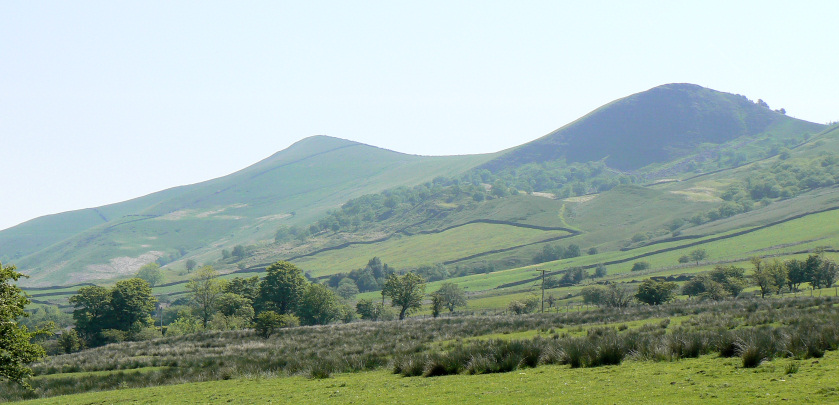 Lose Hill (L) and Back Tor (R) from just above Peter Barn.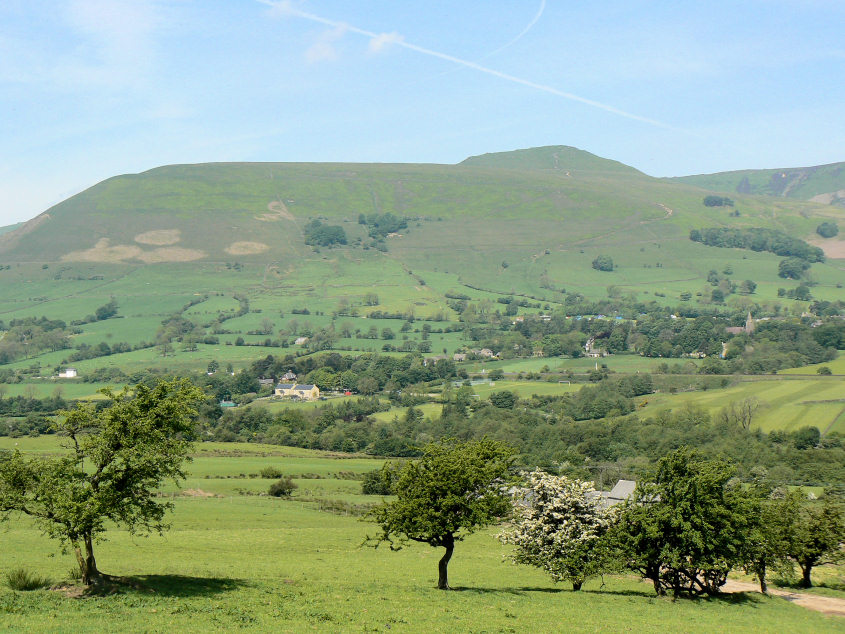 Grindslow Knoll across the valley.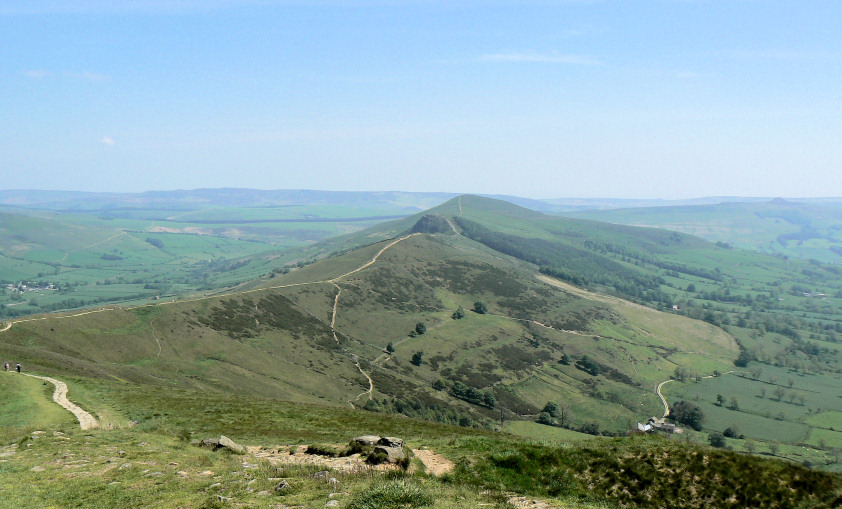 Looking back along the ridge from Mam Tor to Lose Hill.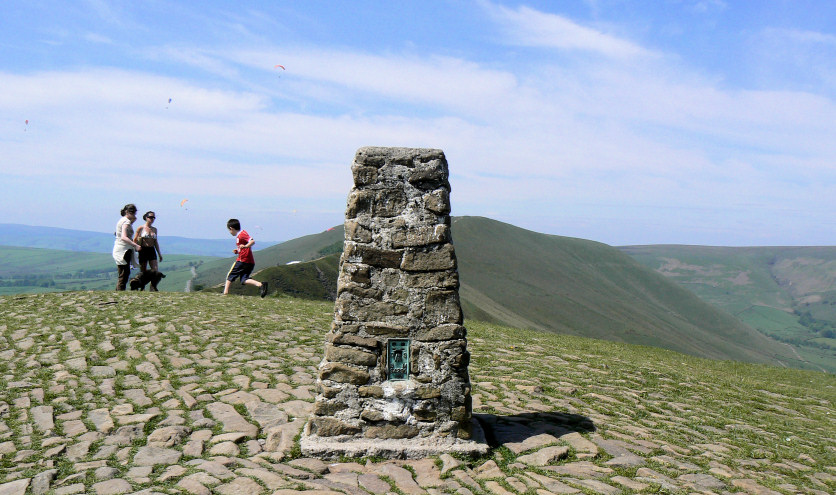 Mam Tor's summit with Rushup Edge behind.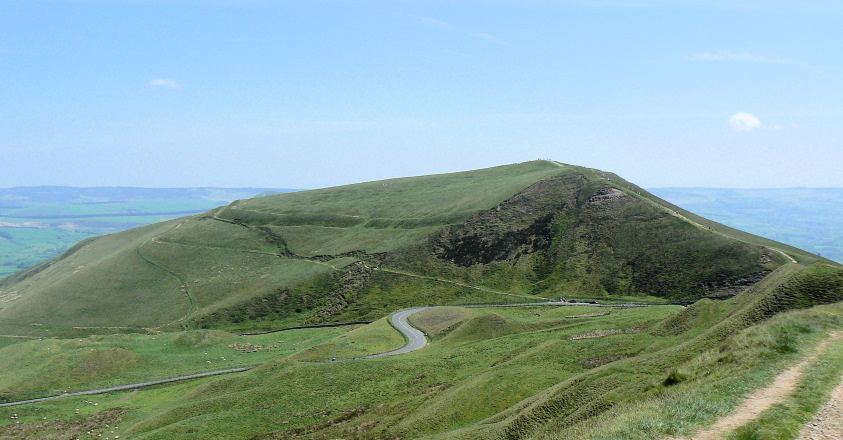 Mam Tor from Rushup Edge.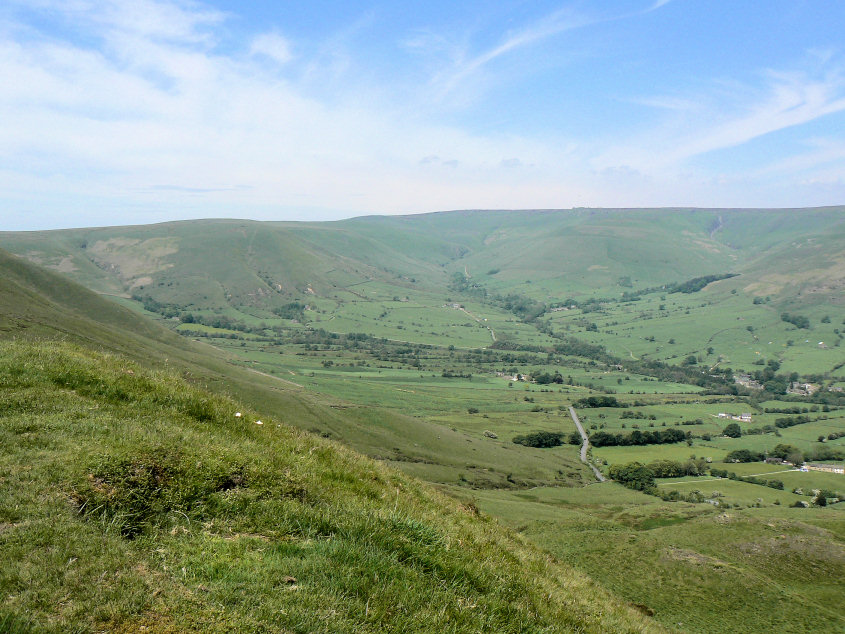 The head of the Vale of Edale and our return route along the valley floor.
Looking along Rushup Edge to Lord's Seat.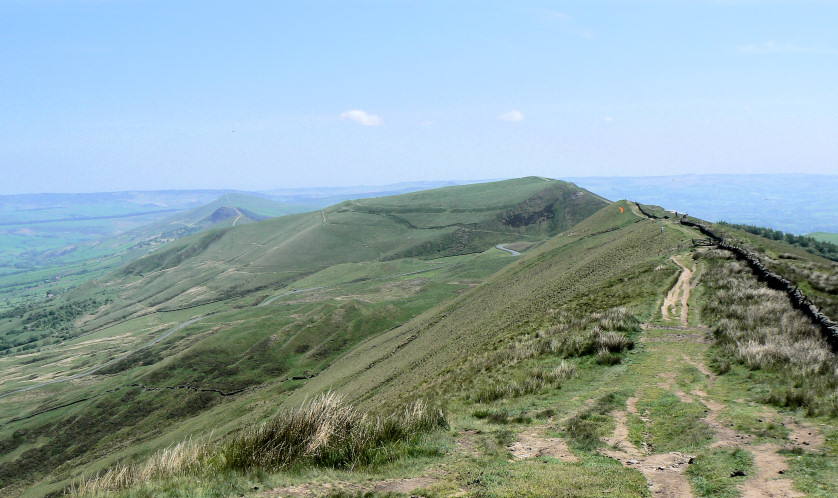 Rushup Edge and Mam Tor from Lord's Seat.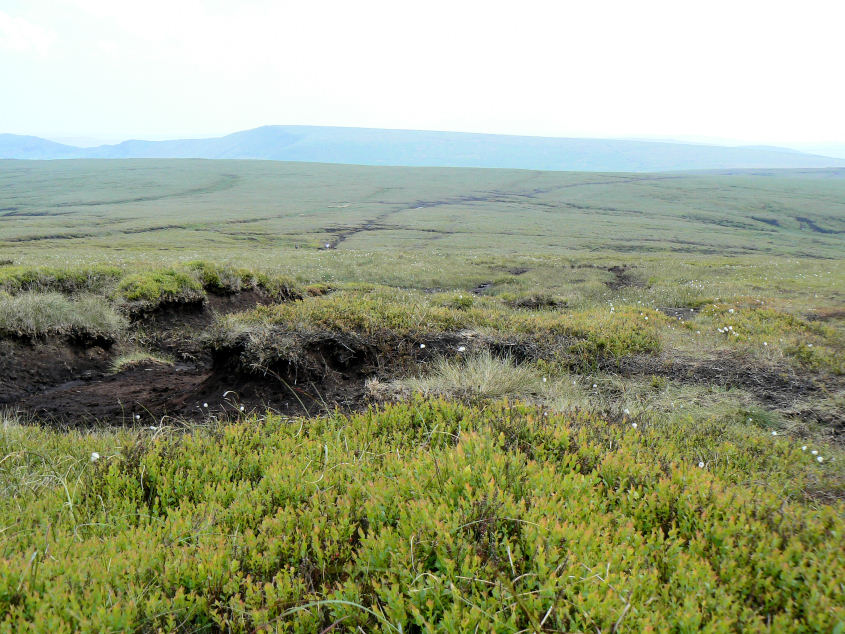 Brown Knoll.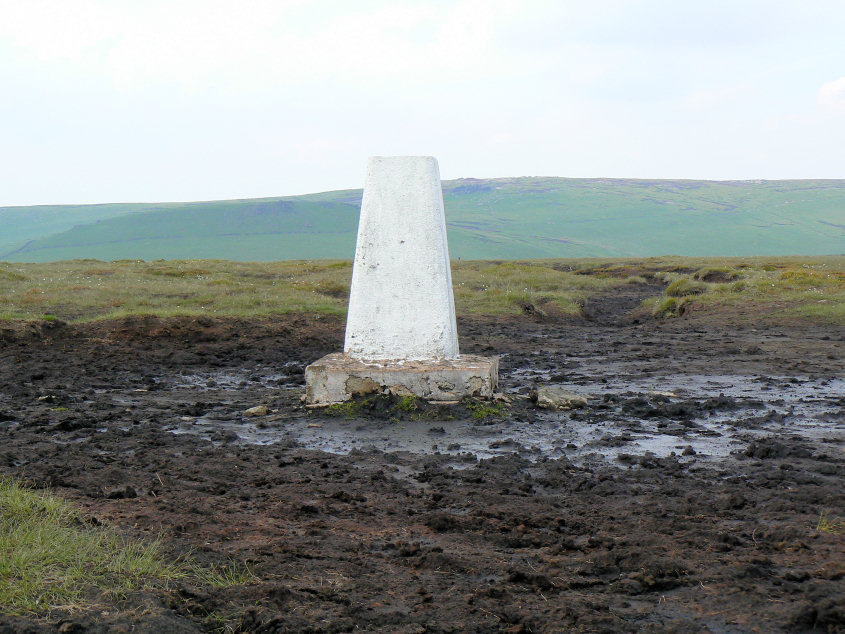 Brown Knoll's summit with Kinder Scout behind.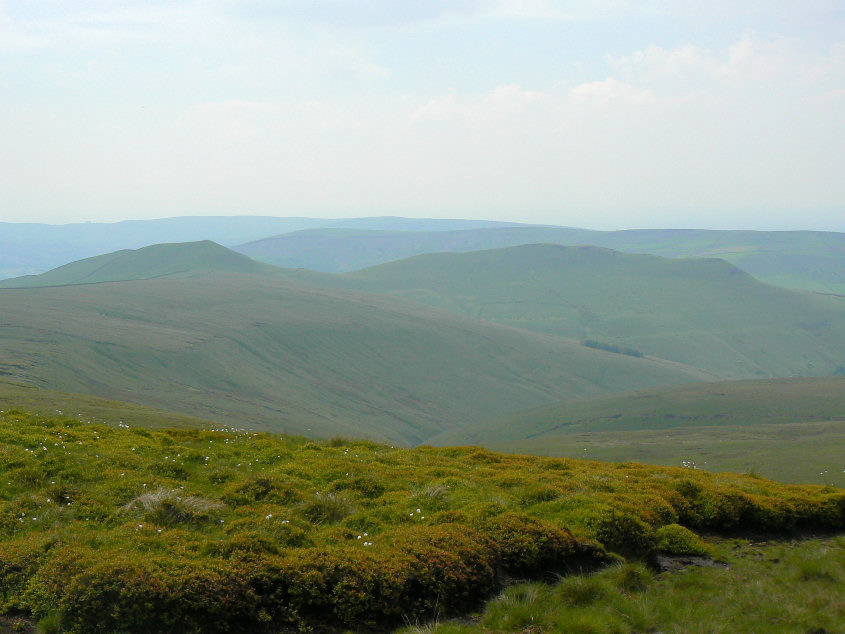 South Head and Mount Famine.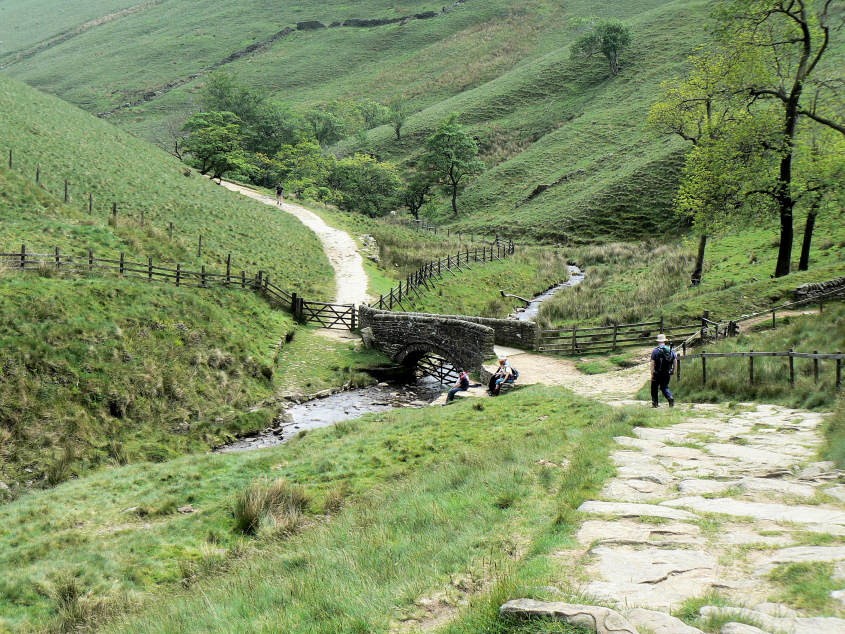 Reaching the bottom of Jacob's Ladder.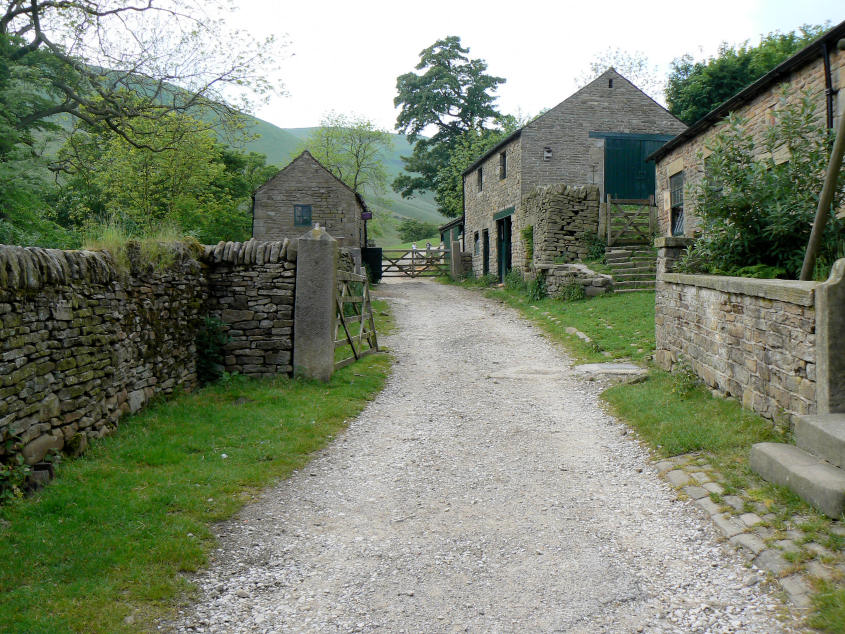 Lee House.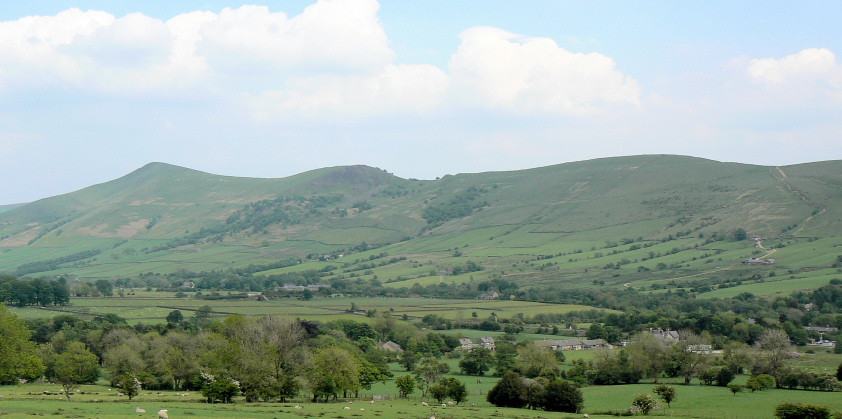 A clearer view of Back Tor and Lose Hill now that the haze has lifted.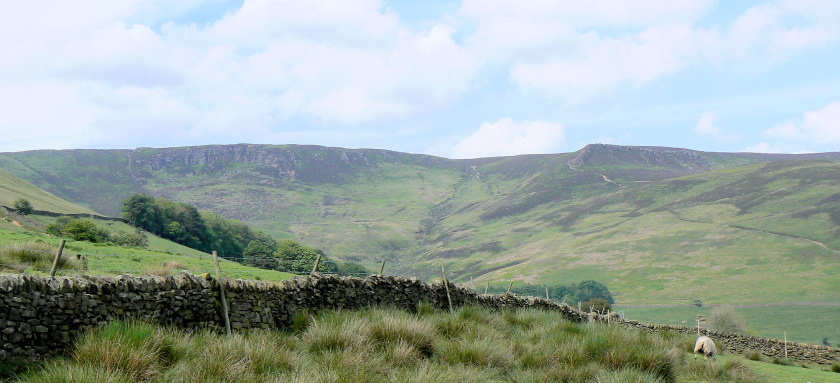 Nether Tor (L) and Ringing Roger (R) as we approach Edale.