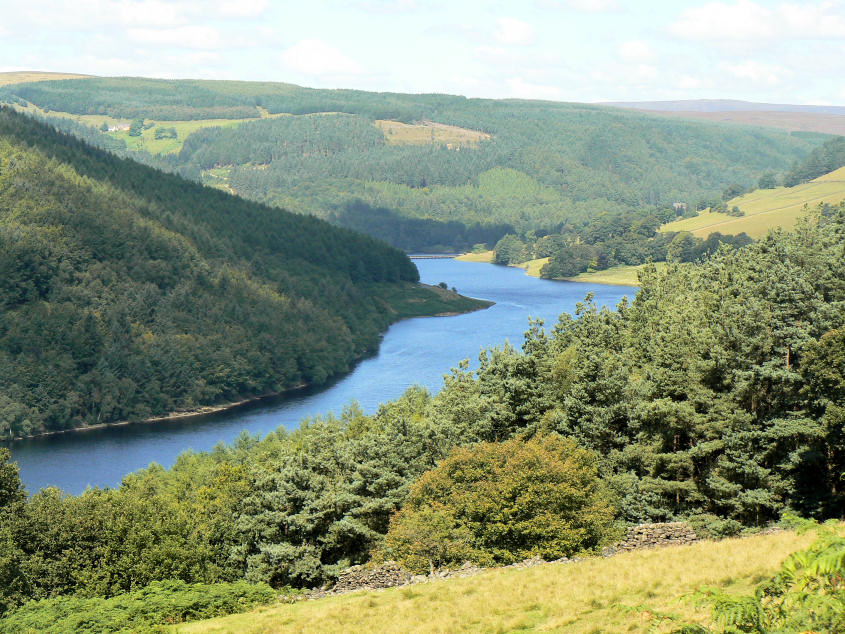 Ladybower Reservoir from the path up to Derwent Edge.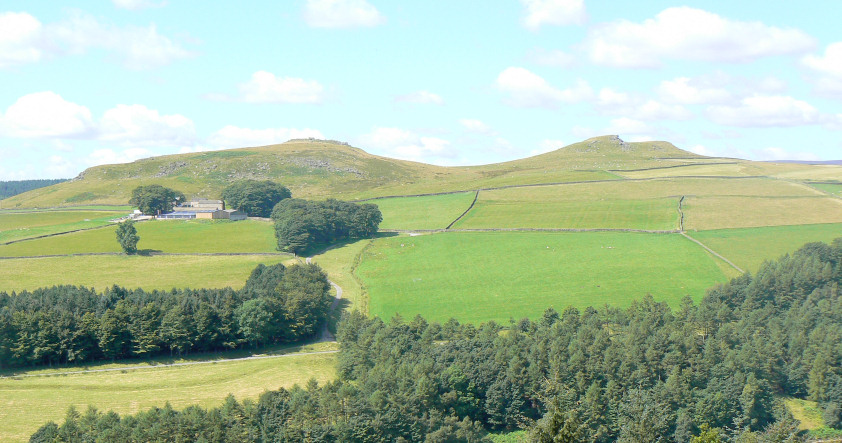 Looking across the reservoir to Crook Hill.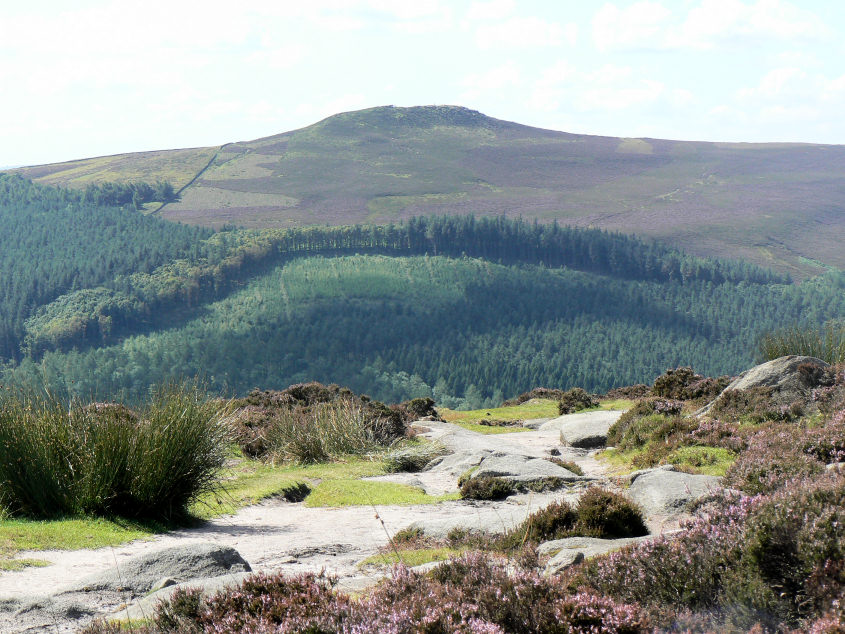 Win Hill from Derwent Edge.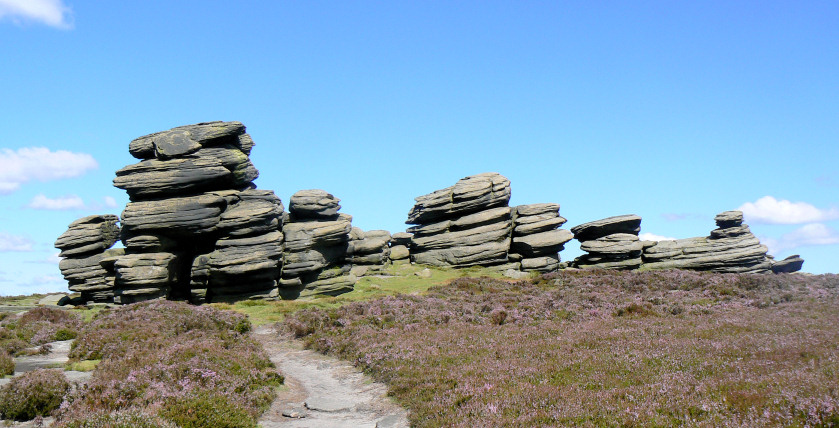 Wheel Stones.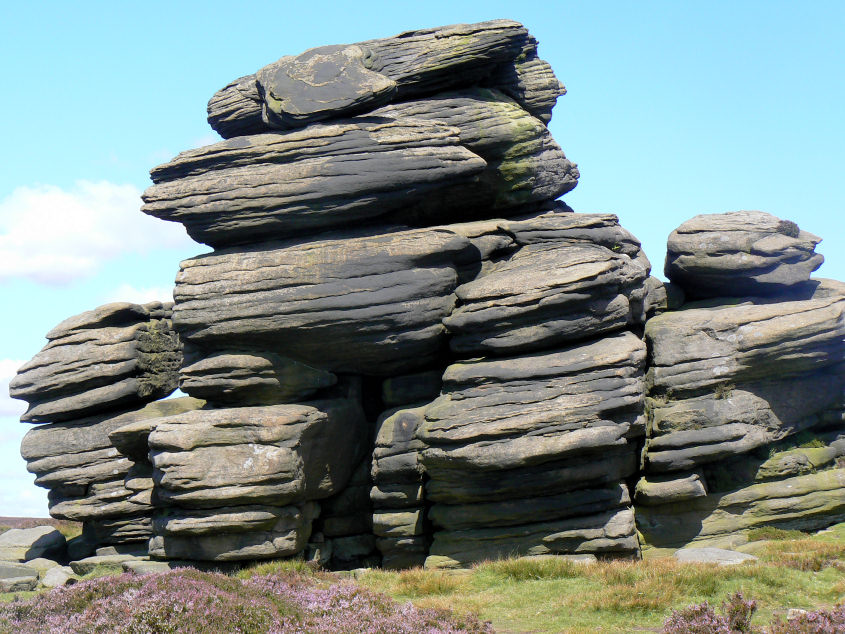 Wheel Stones.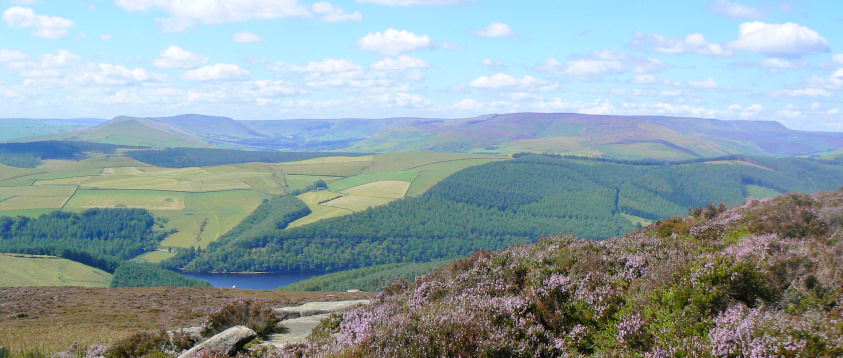 The Vale of Edale and Kinder Plateau were very clear today, possibly because with the
heather starting to come into bud the different colours helped them to stand out.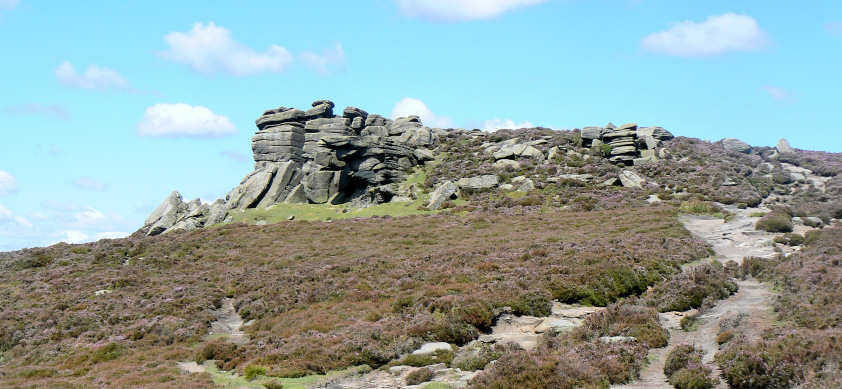 White Tor.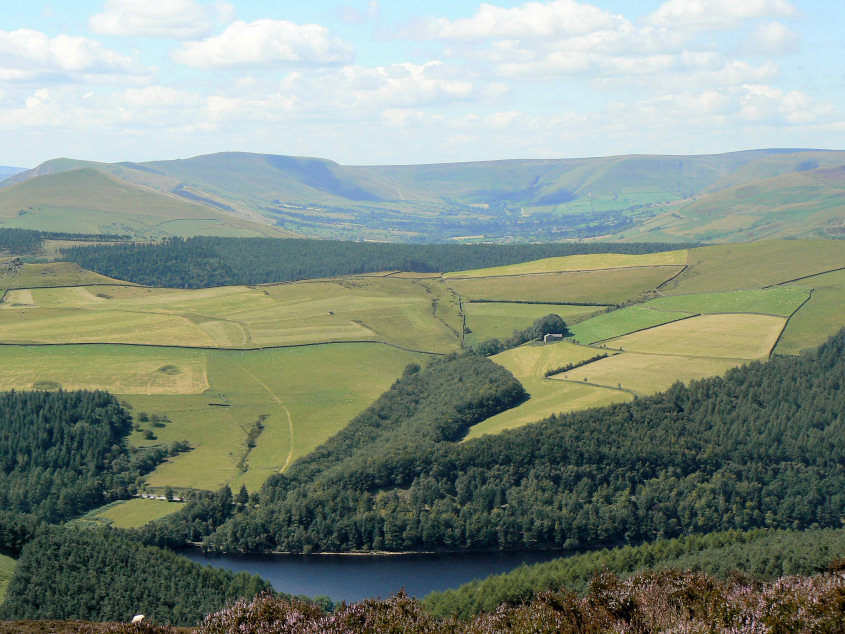 Vale of Edale.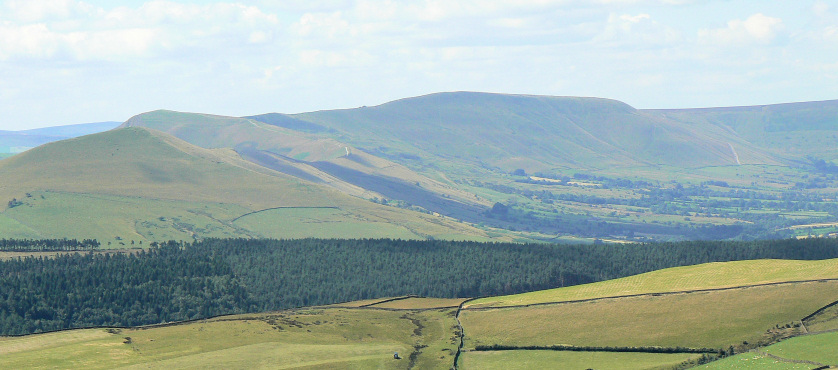 One of the clearest views of Rushup Edge I have seen, it usually appears to be in shade.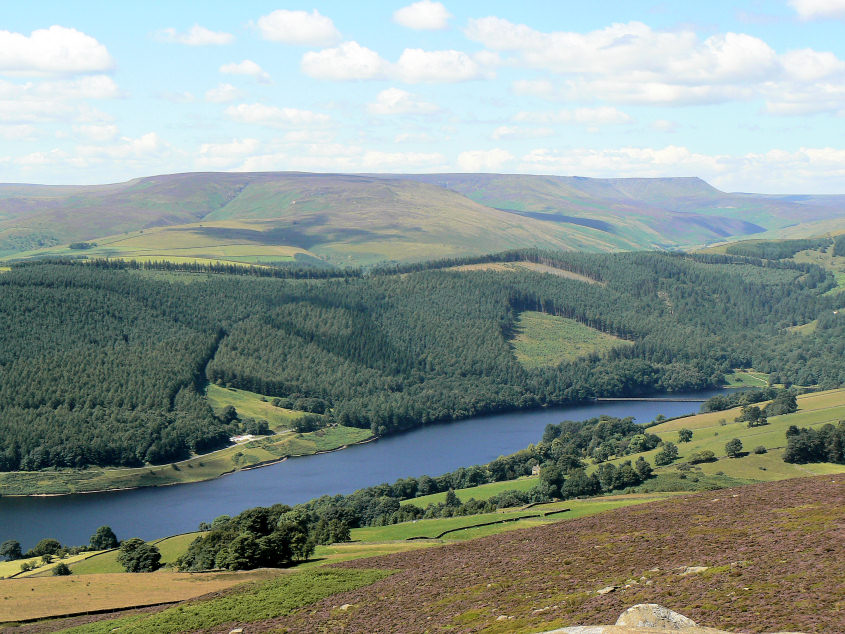 Kinder Plateau across Ladybower.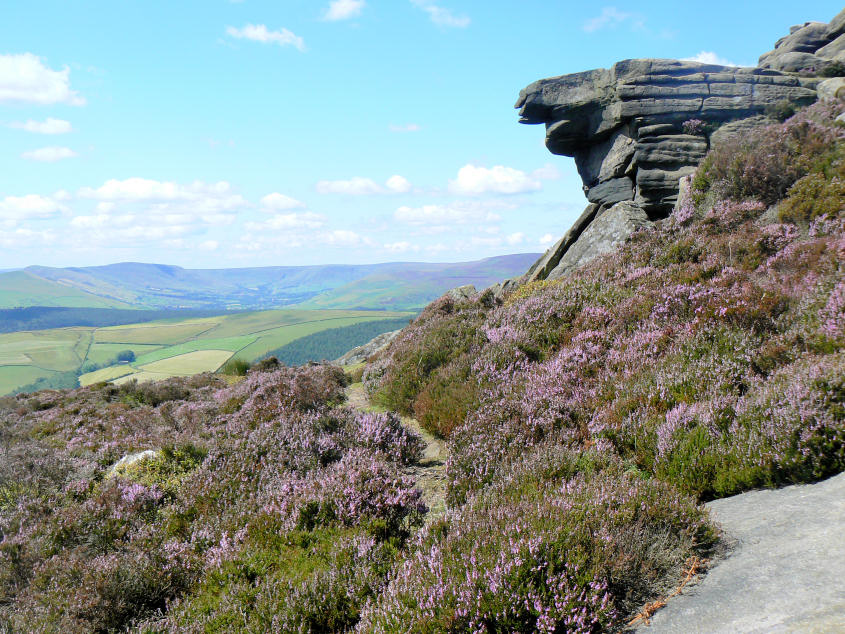 Vale of Edale from White Tor.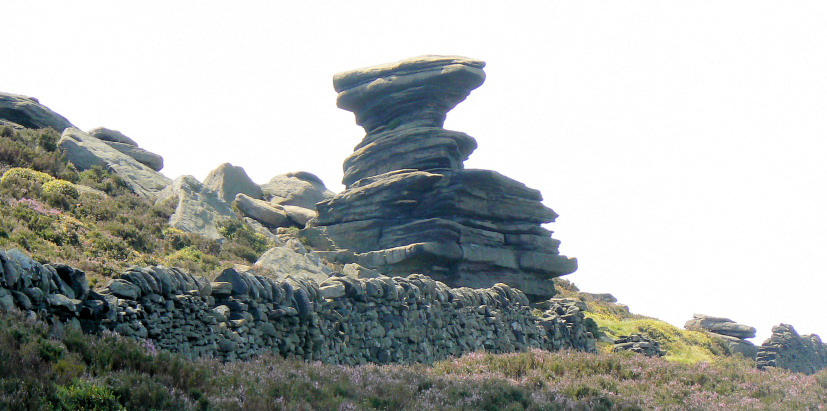 Salt Cellar. For once I remembered to divert off the path to get a shot of it
from close-up. Is it me or does that look like a face in the stones at the base?

The Cakes of Bread.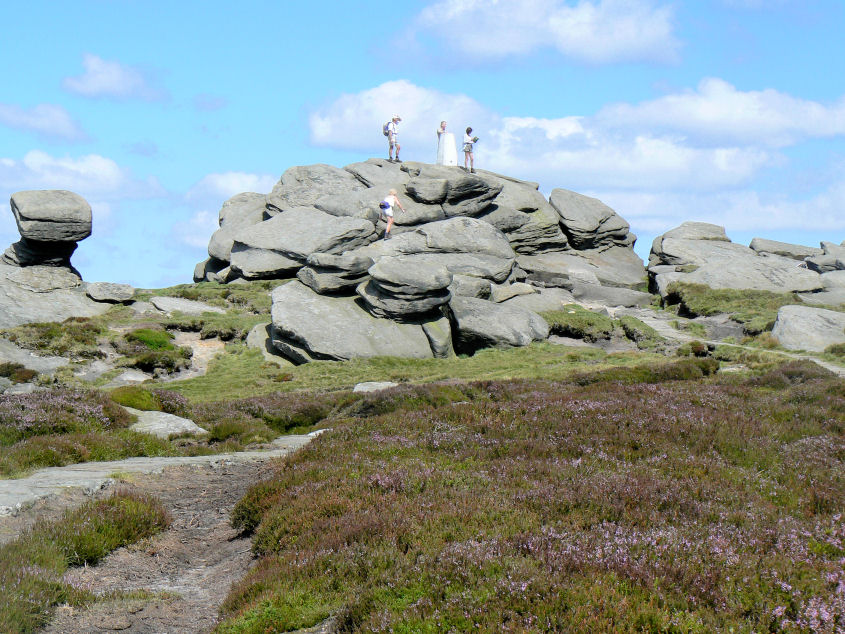 A busy Back Tor. All the time I had been walking towards Back Tor it was empty but as
soon as I got close a stream of people started to approach it and climb up it.
Mind I was one of them, after I'd taken this shot.

Howden Edge from Back Tor's trig point.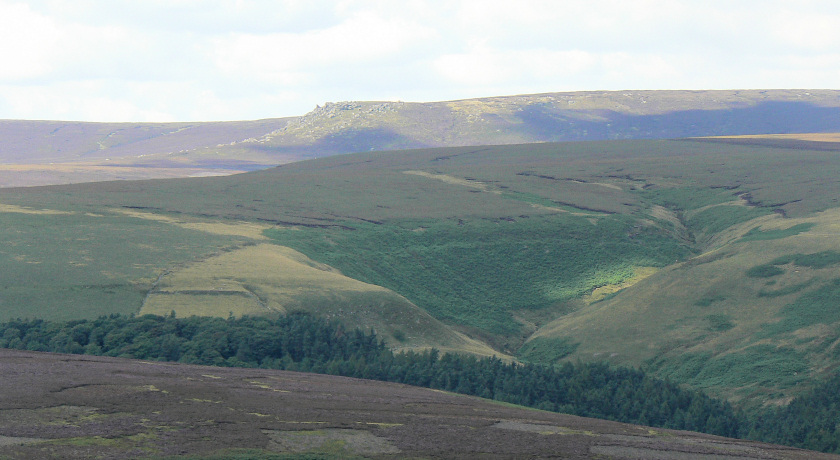 Grinah Stones on Bleaklow is lit up as I make my down to the valley floor.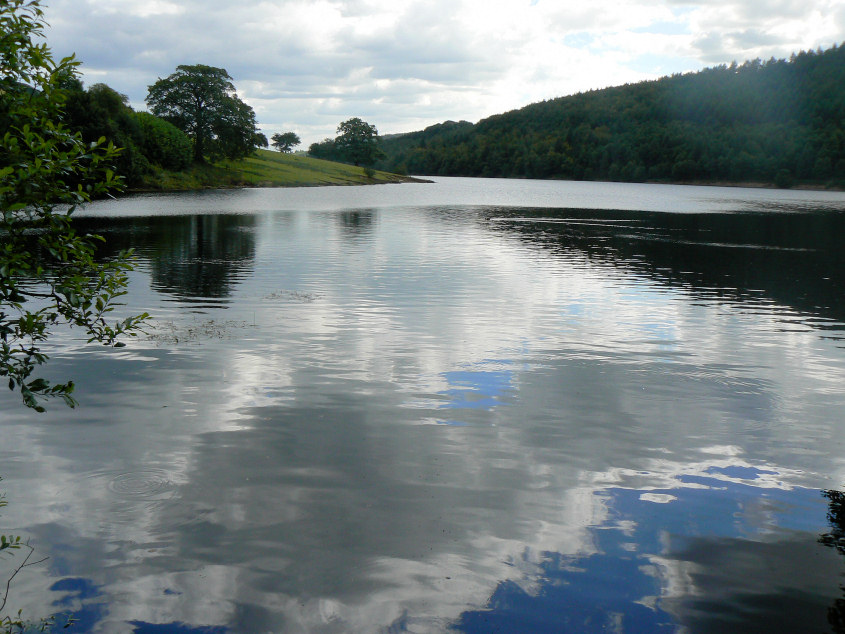 Reflections in Ladybower.
This is actually at the point where the village of Ladybower used to be.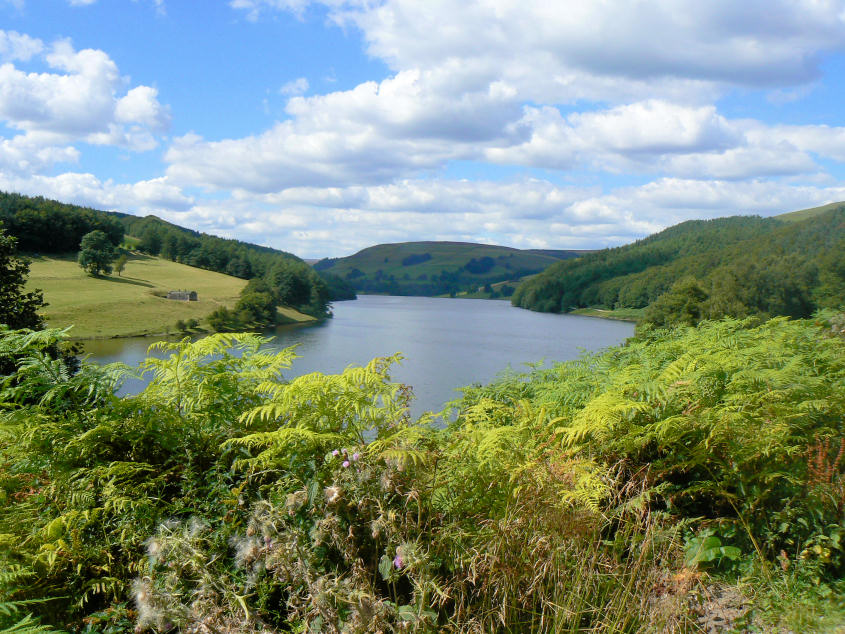 One last look back up the Derwent Valley.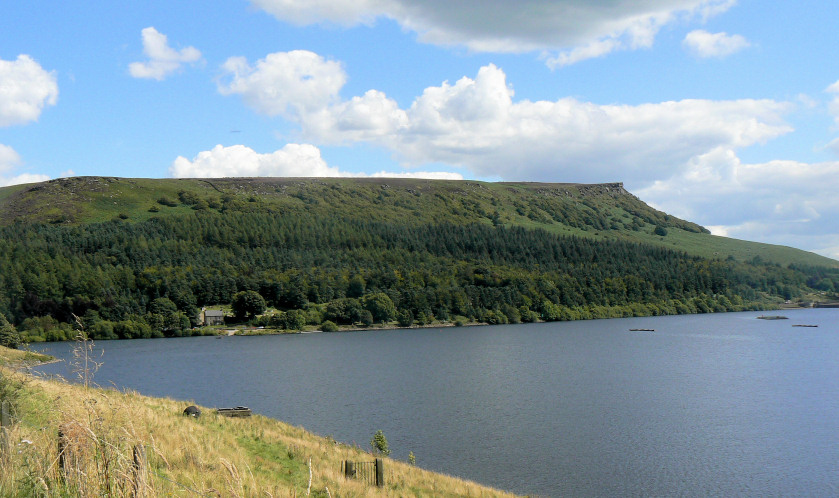 Bamford Edge from the road where my car was parked.