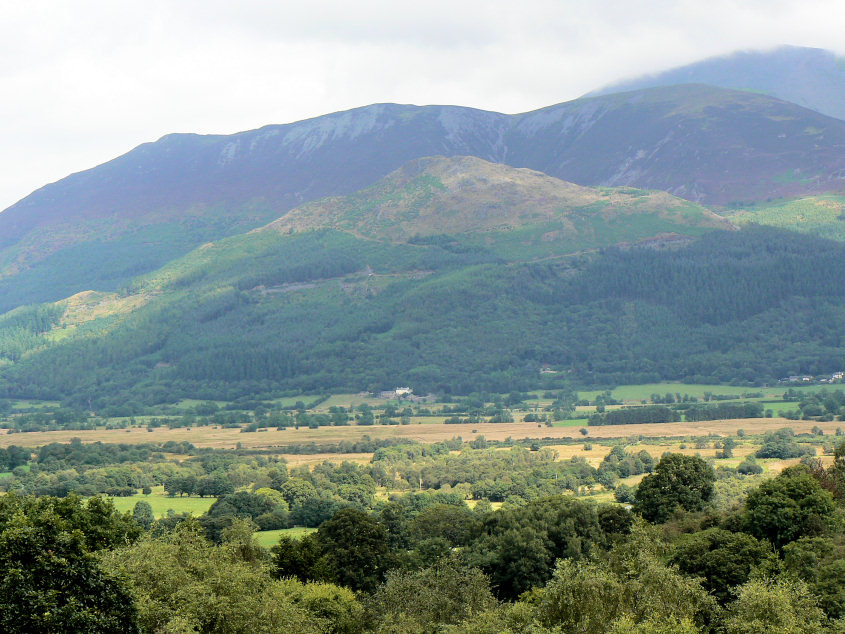 Dodd, Carl Side and Ullock Pike from the start of the climb to Kinn.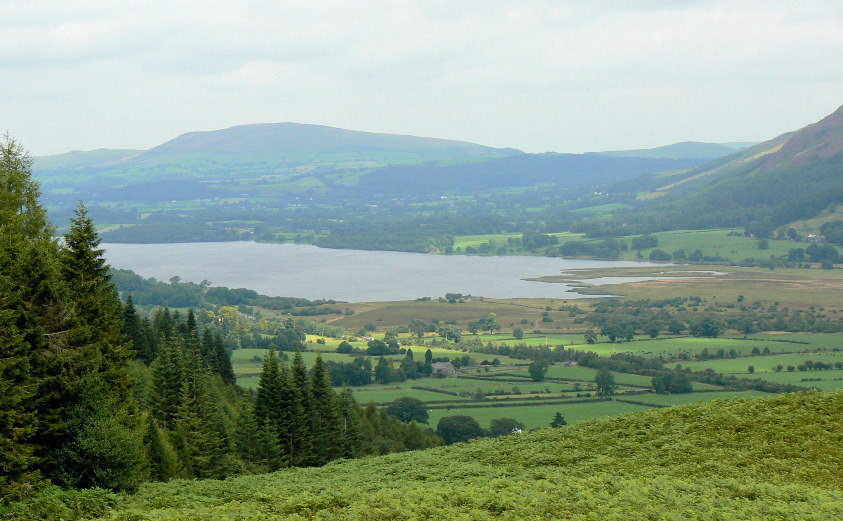 Further up and looking across Bassenthwaite to Binsey.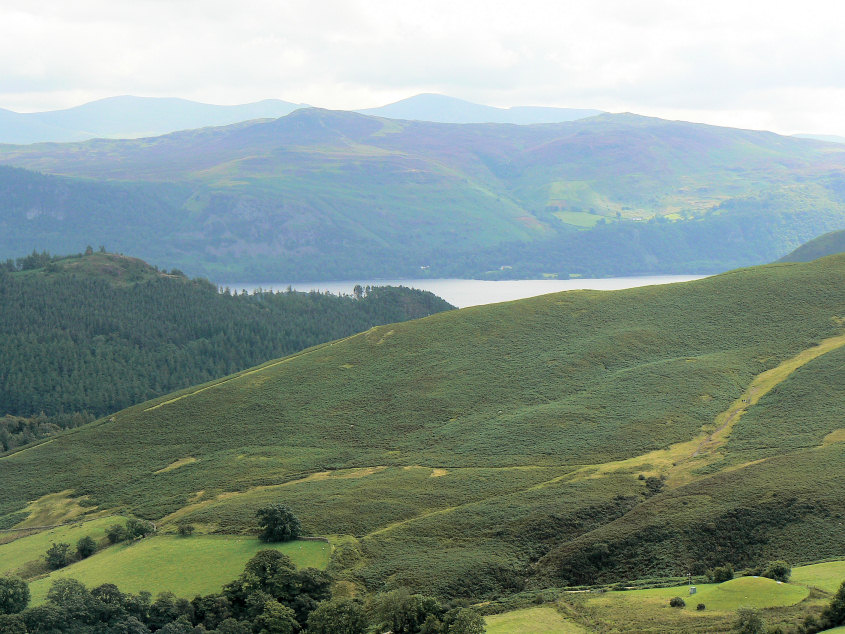 Approaching Kinn's summit with views across Derwent Water to Bleaberry Fell and High Seat.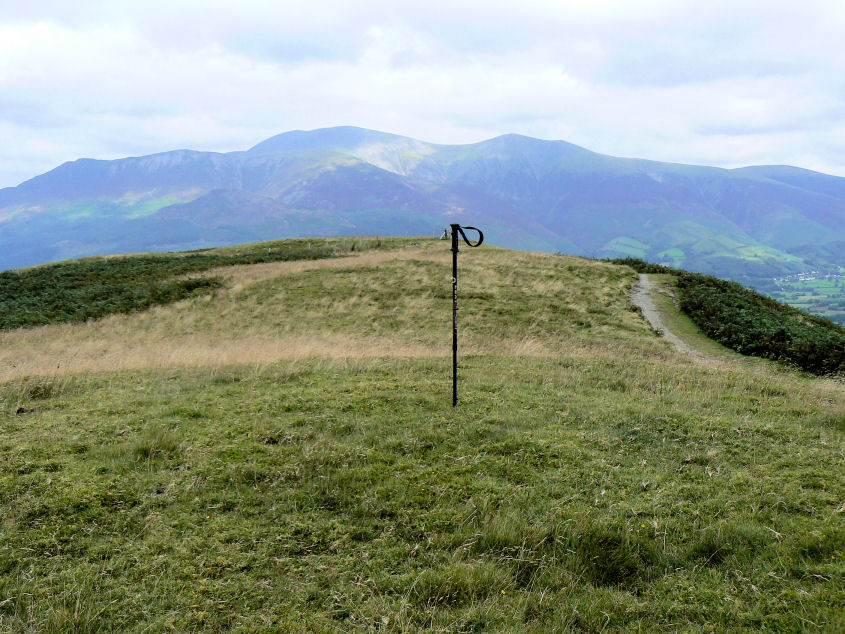 Kinn's summit with Skiddaw, now clear of cloud, behind.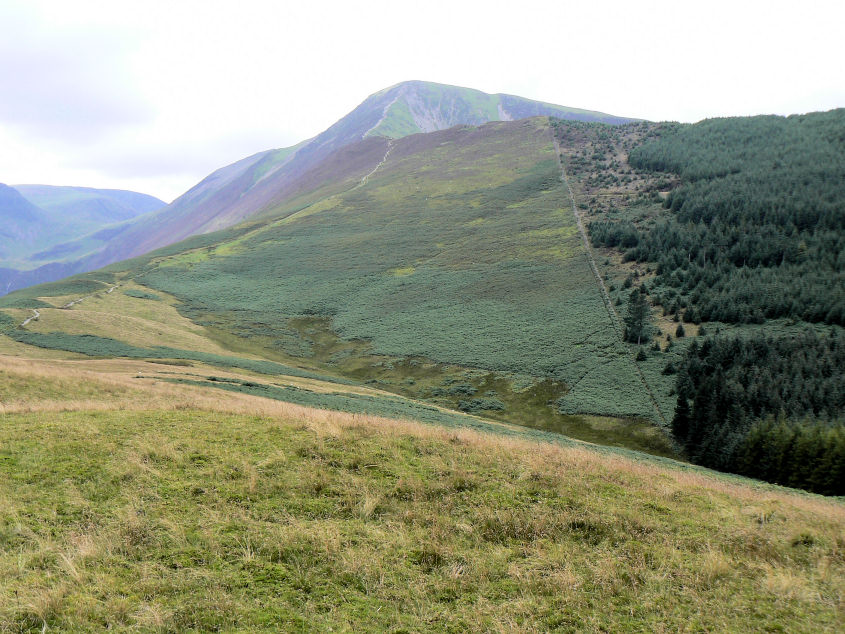 Looking up the ridge to Grisedale Pike from Kinn.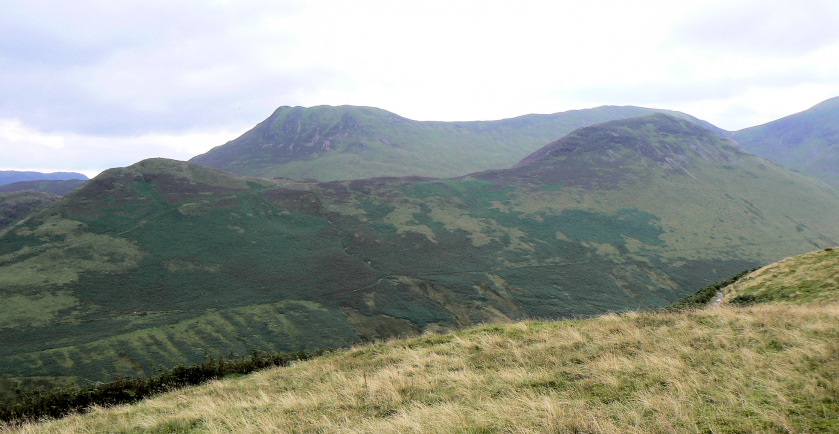 Barrow and Outerside with Causey Pike behind.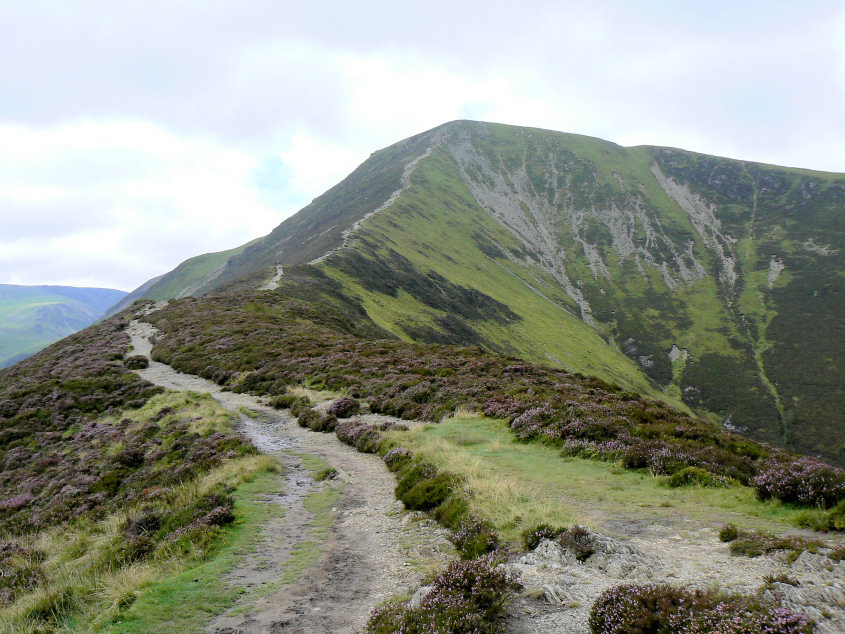 Heading towards the summit.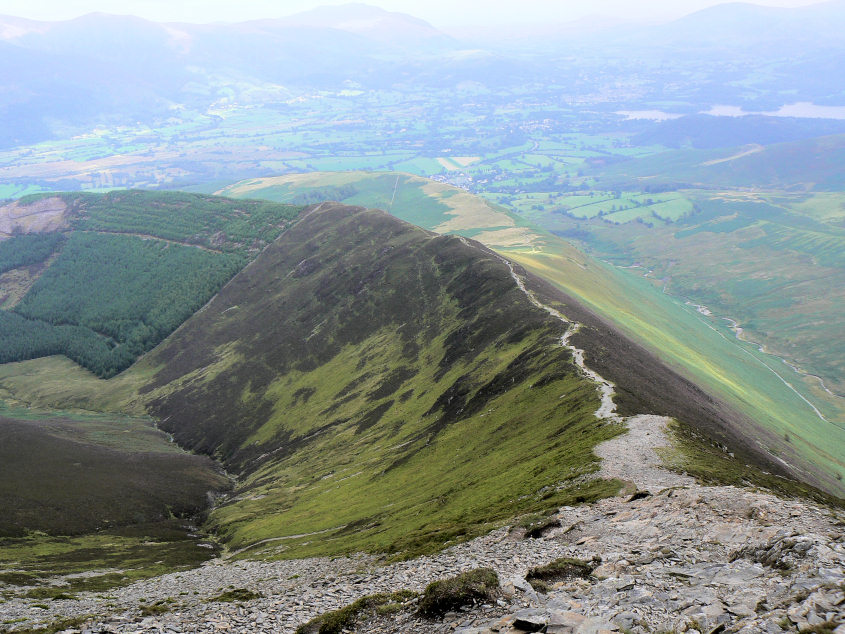 Looking back down the east ridge from close to the summit.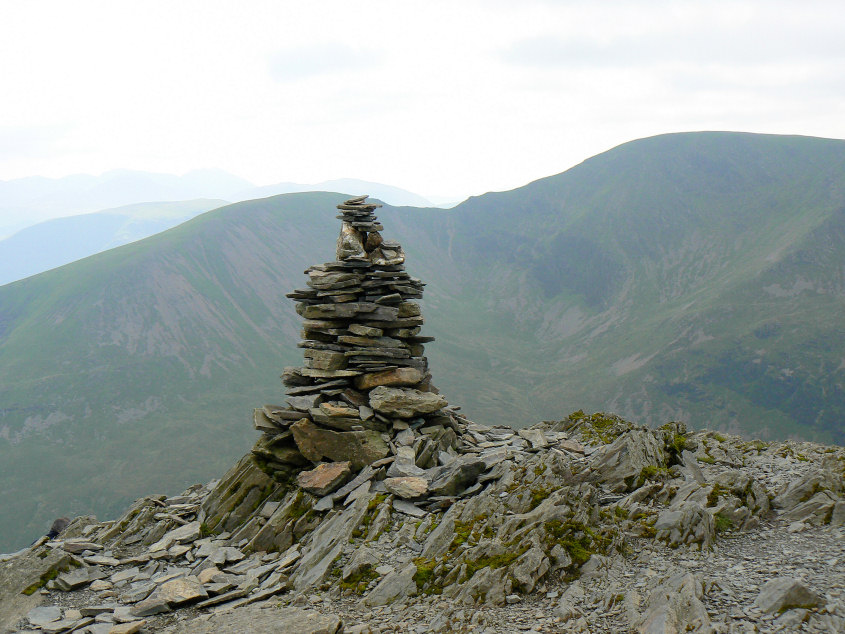 Grisedale Pike's summit, my 200th top, with Sail & Crag Hill behind.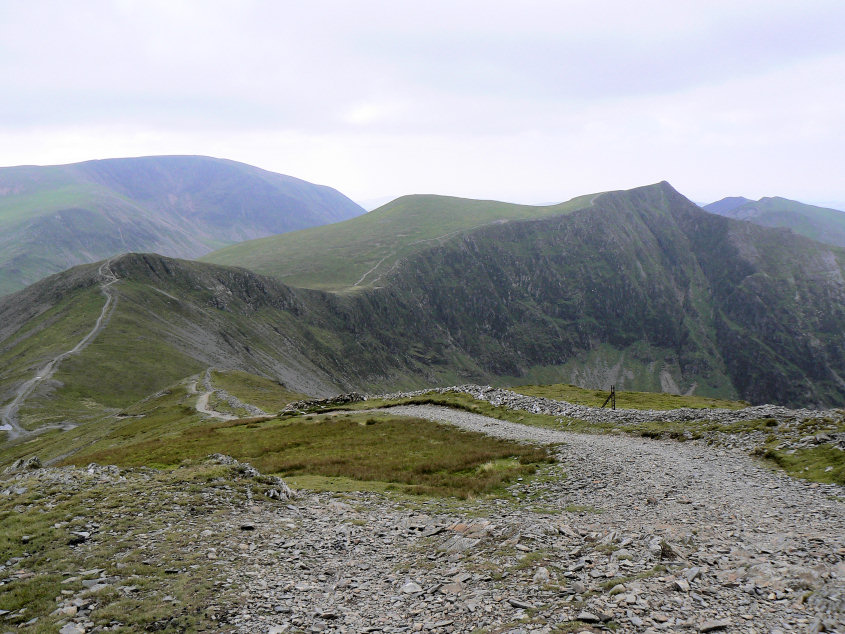 Looking along the ridge from the summit towards Hobcarton Head (as named by Birkett), Hobcarton Crags & Hopegill Head.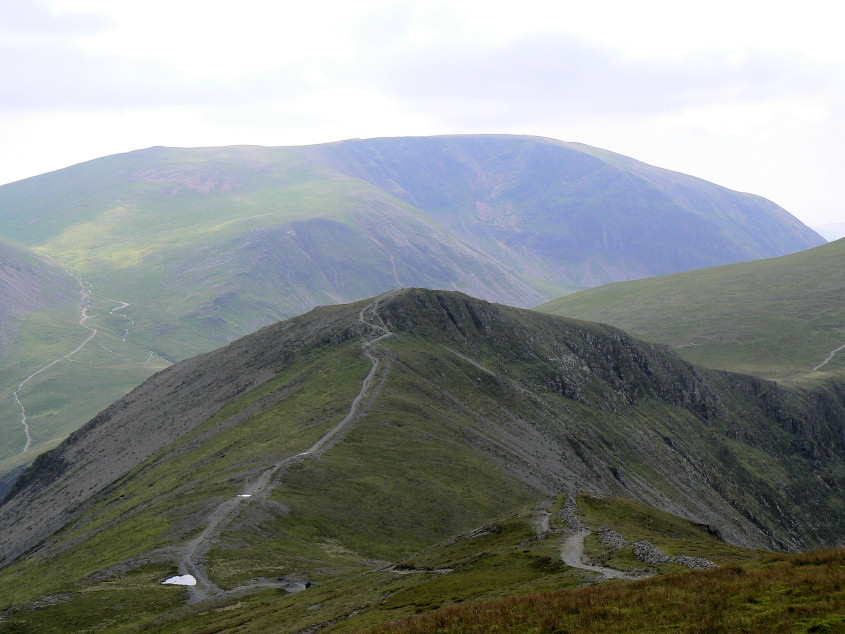 Hobcarton Head with Grasmoor behind.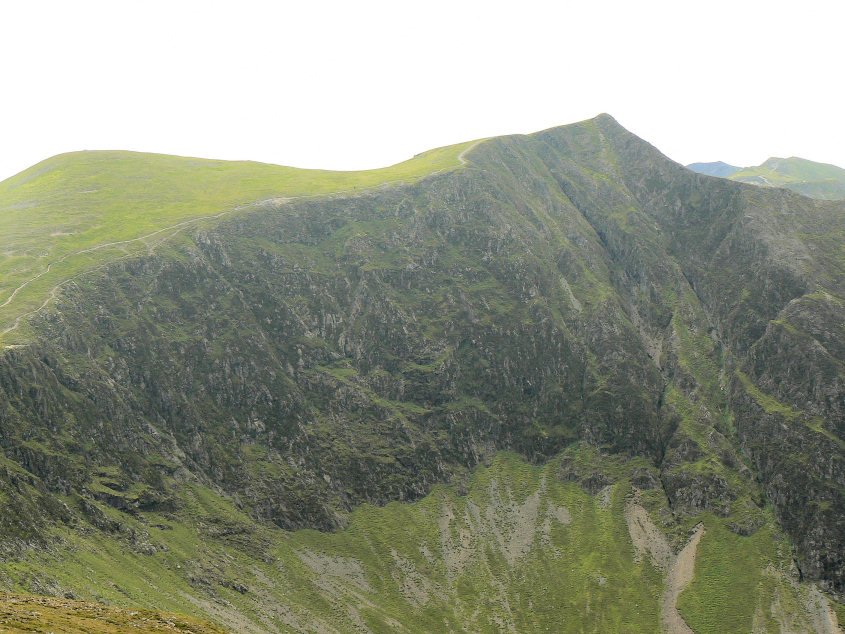 Sand Hill (L) & Hopegill Head (R).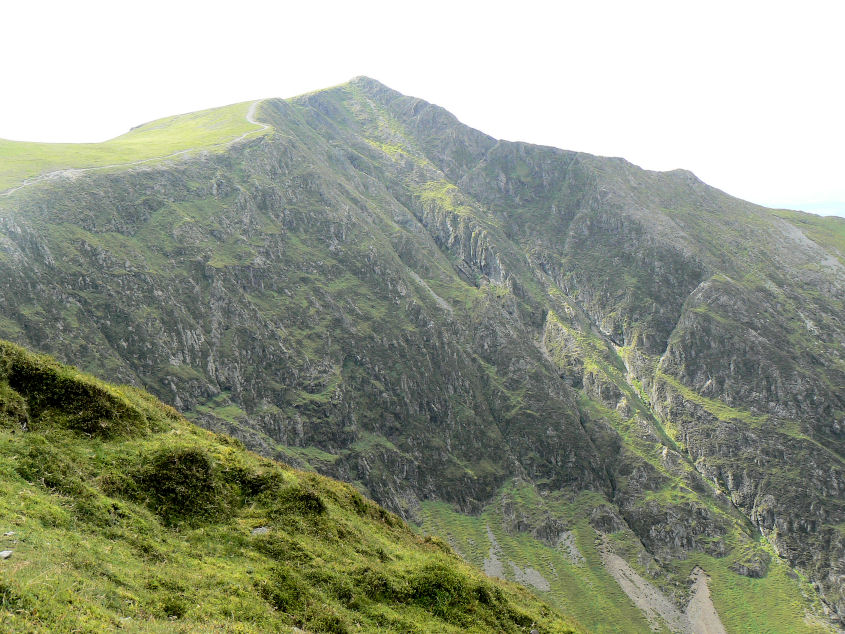 Hopegill Head and Ladyside Pike from Hobcarton Head.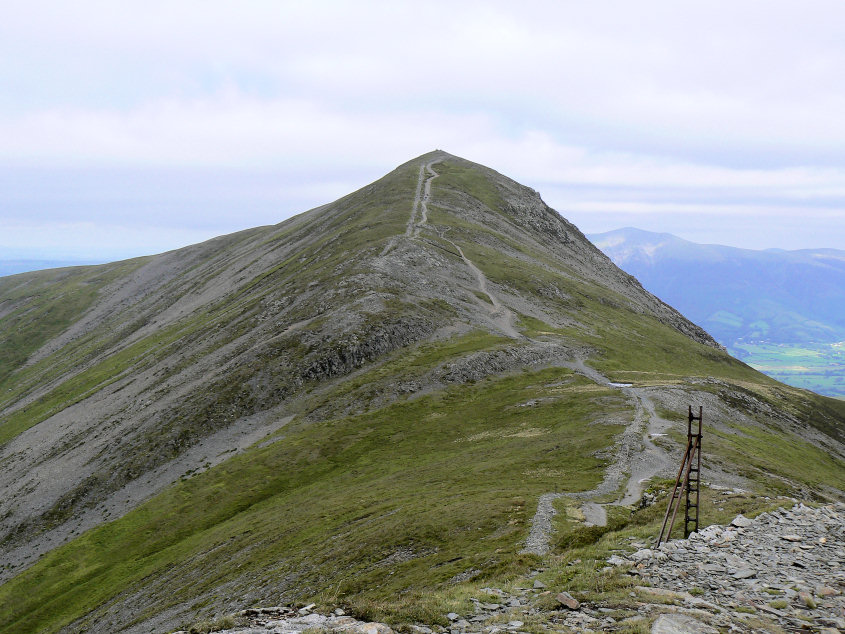 Looking back to Grisedale Pike from Hobcarton Head.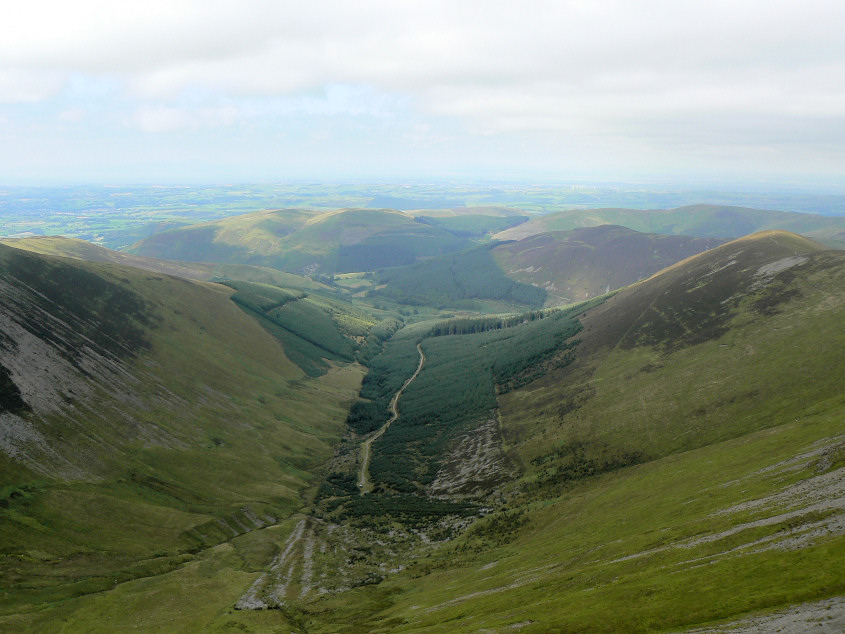 Looking down Hobcarton Gill towards the Lord's Seat group of fells.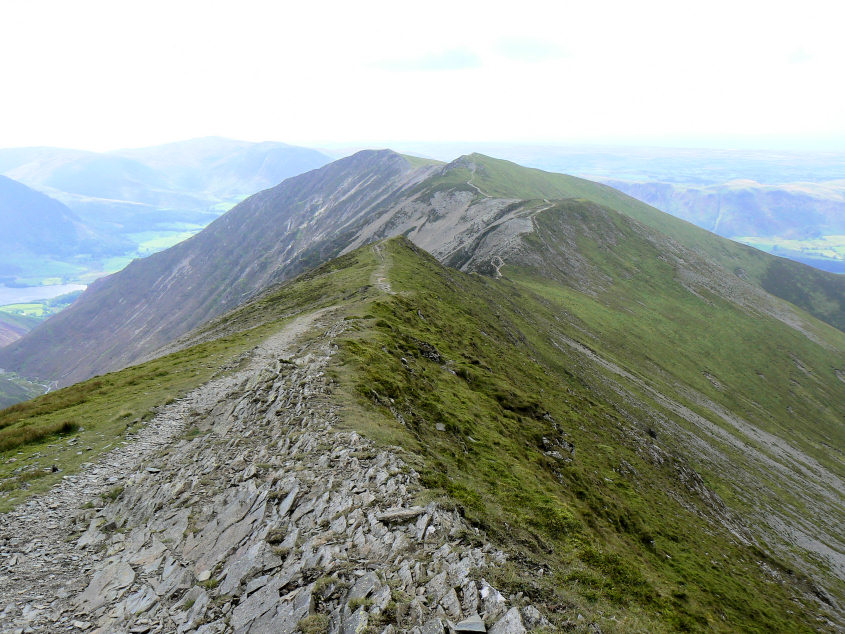 Looking along the ridge to Whiteside from Hopegill Head.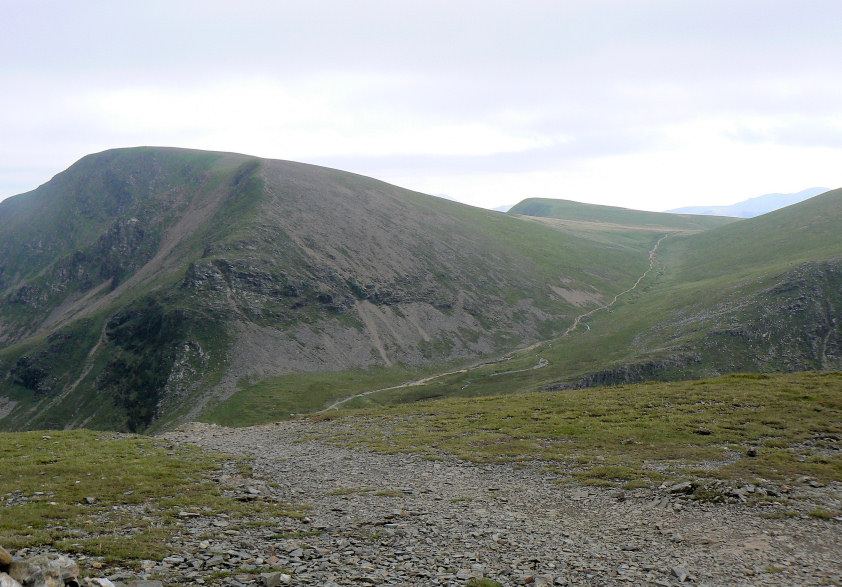 Coledale Hause with Crag Hill and Wandope to the left of the path from Sand Hill.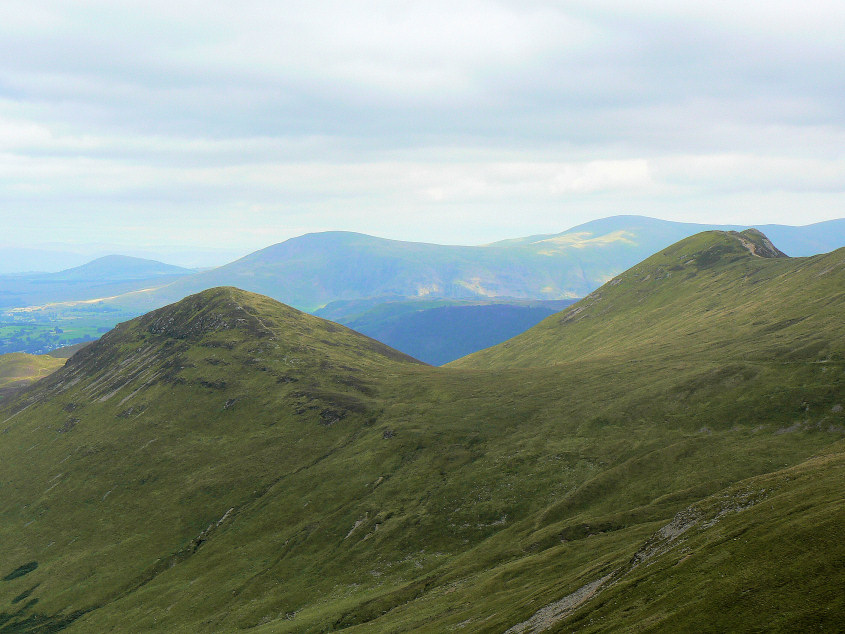 Outerside and Causey Pike with Clough Head, Great Dodd and Great Mell Fell in the distance, from Coledale Hause.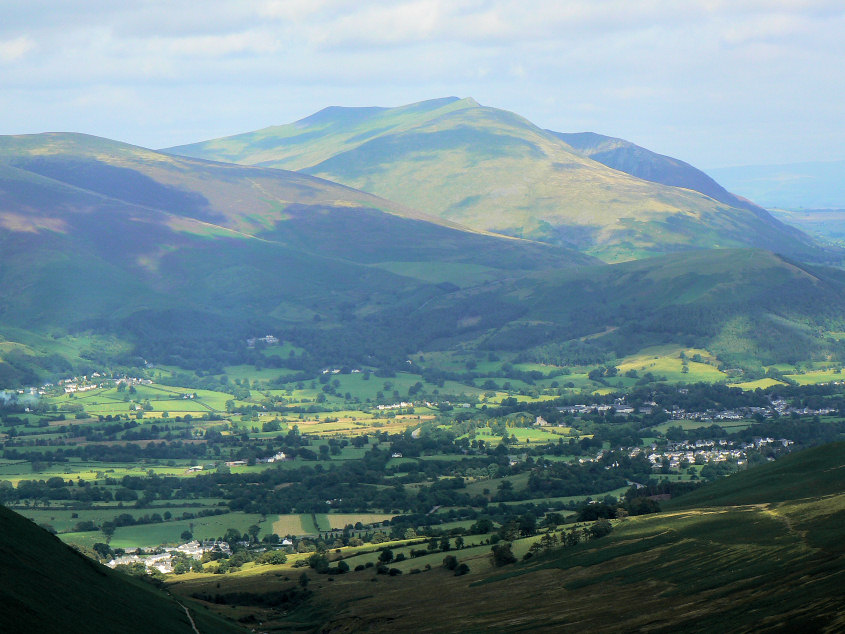 Blencathra catches some sun.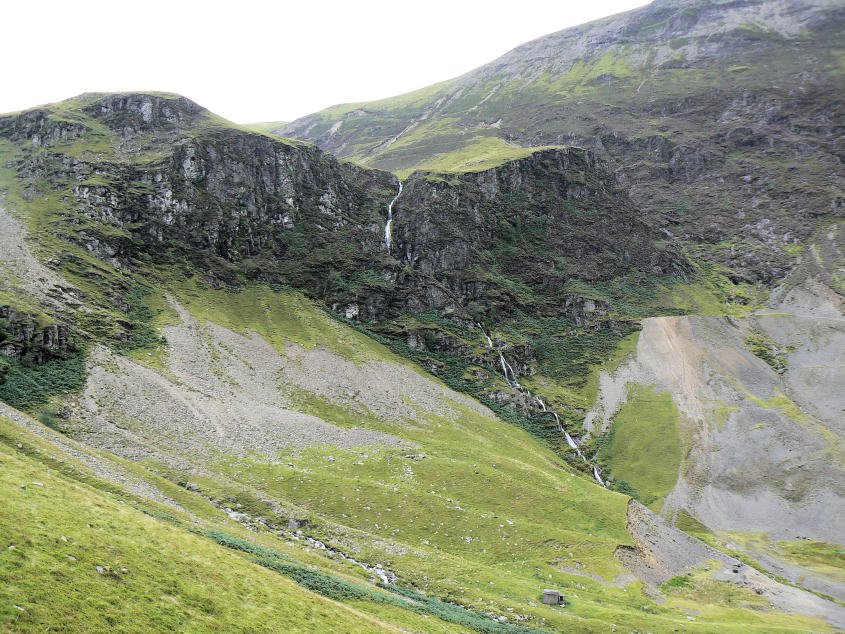 Low Force ...............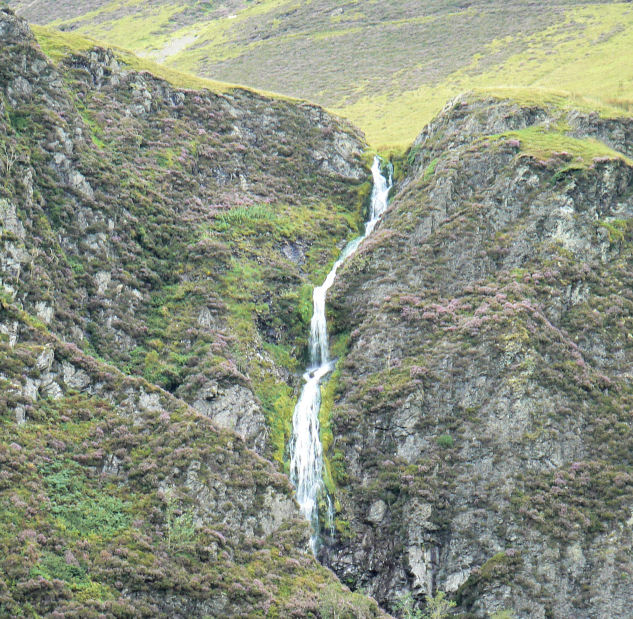 ........... and again close-up.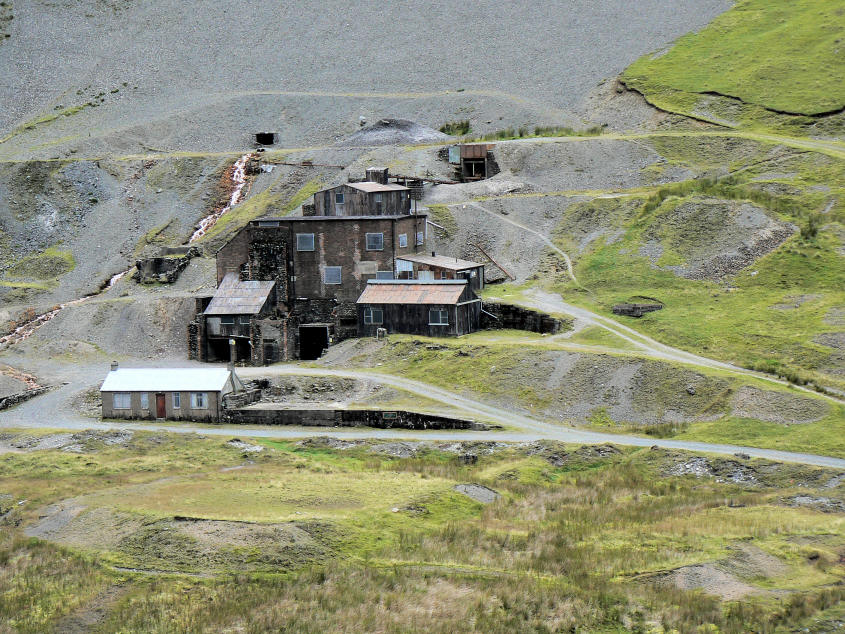 Force Crag mine.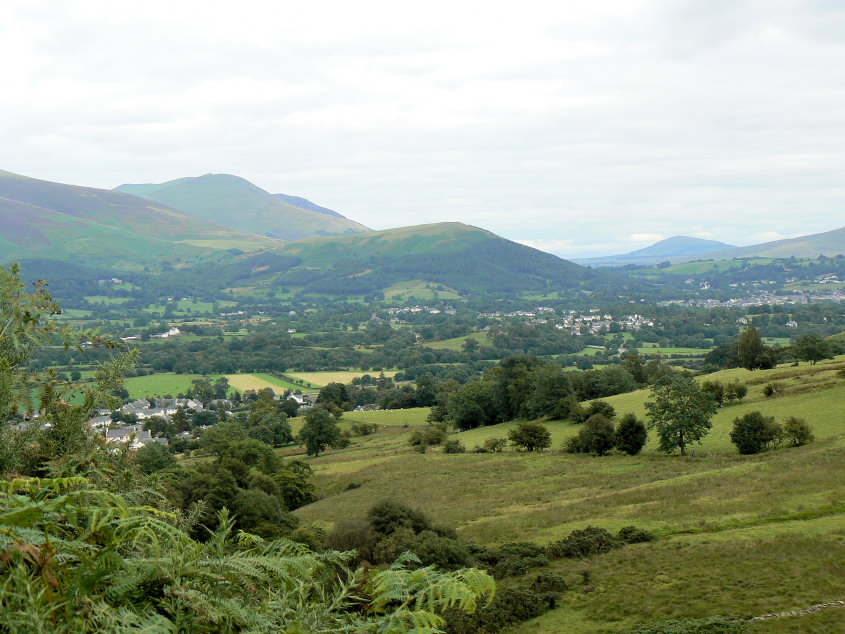 Latrigg, Blencathra and Great Mell Fell as we near Braithwaite.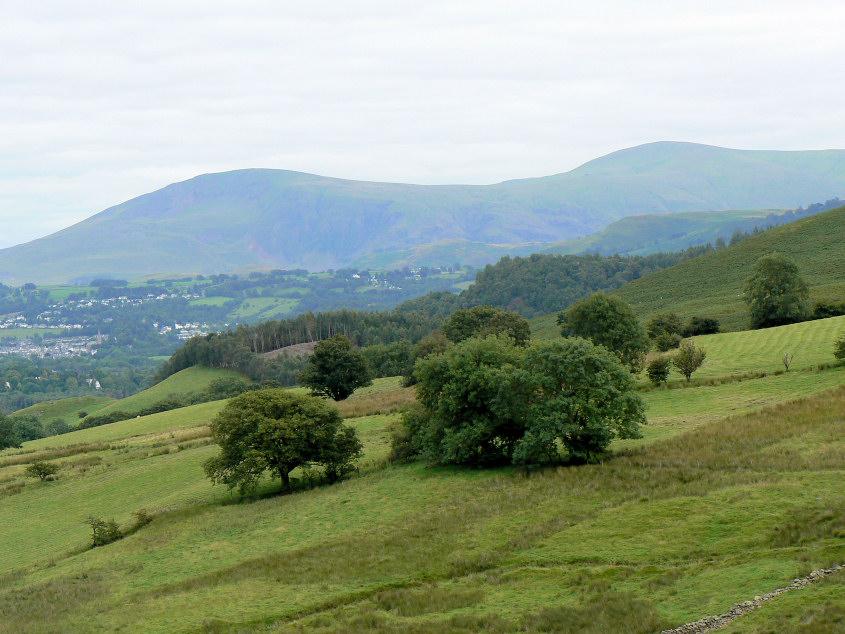 Clough Head and Great Dodd from the same spot.