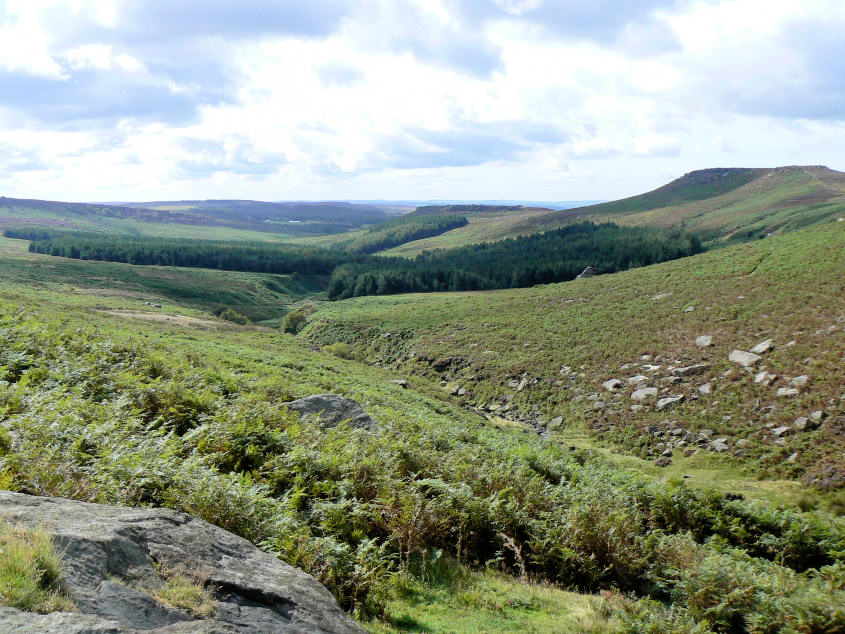 Looking from Upper Burbage Bridge with Higger Tor and Carl Wark on the right of the valley.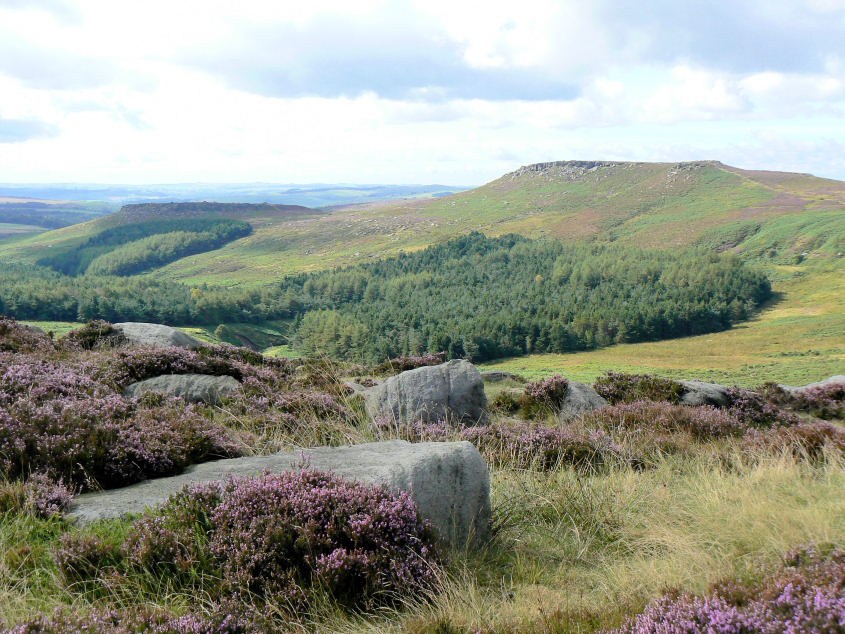 Higger Tor from Burbage Rocks.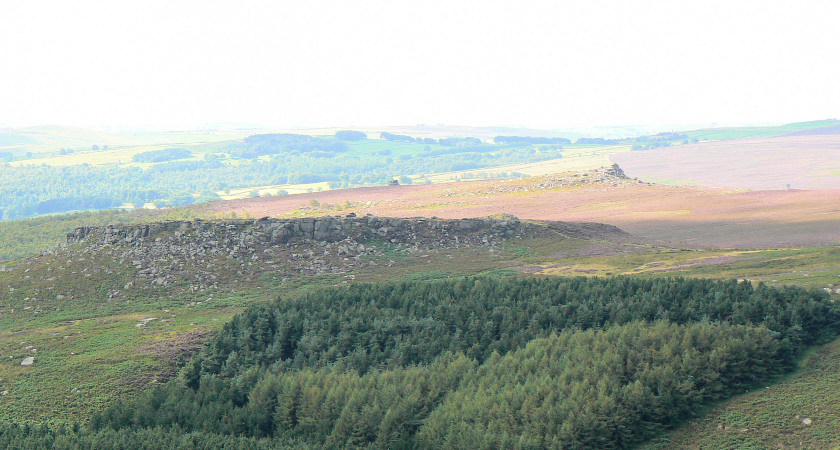 Carl Wark with Over Owler Tor behind in the sunlight.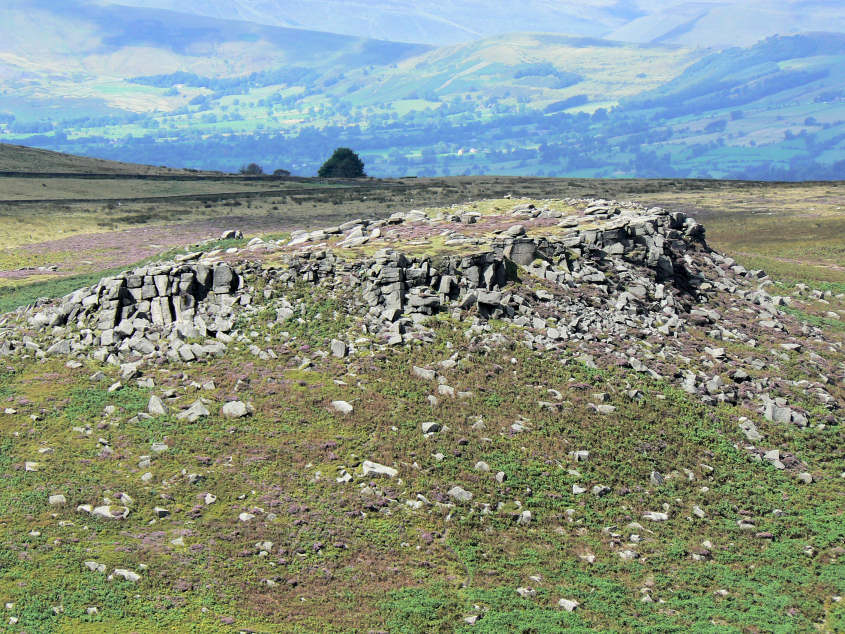 Carl Wark from further along Burbage Rocks.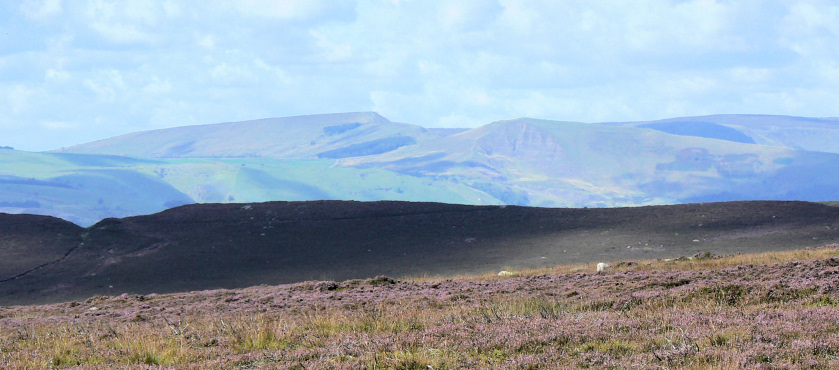 Zooming in on Mam Tor and Rushup Edge.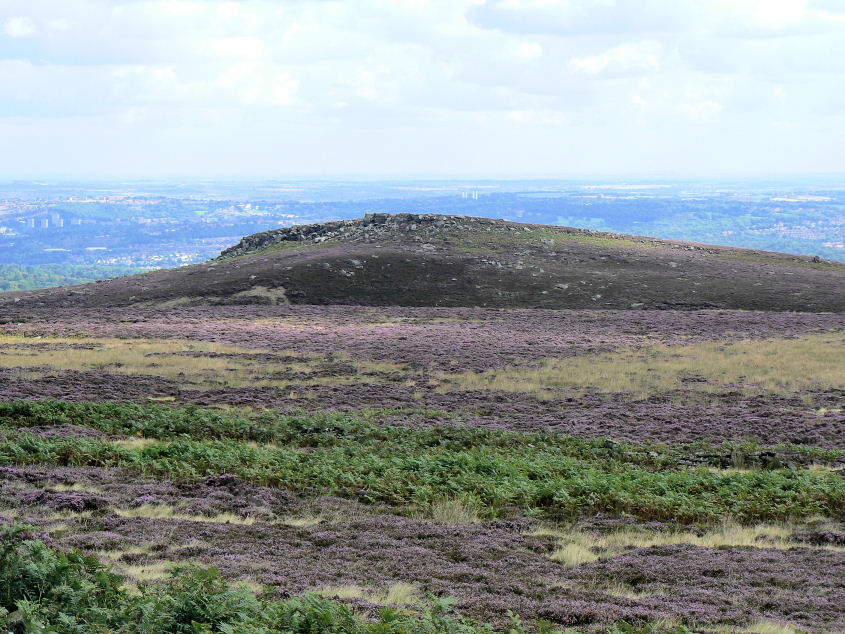 Houndkirk Hill with Sheffield behind.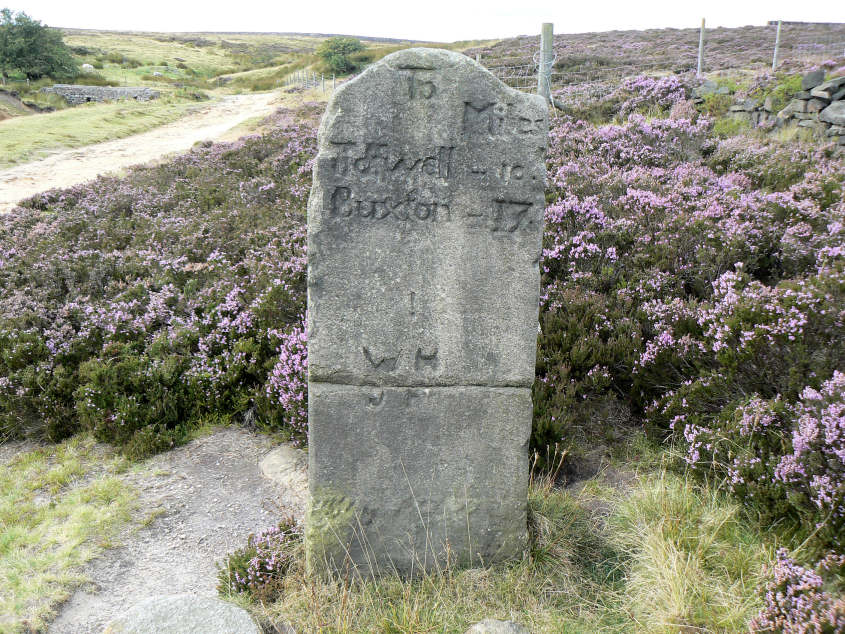 Milestone on the Houndkirk Road.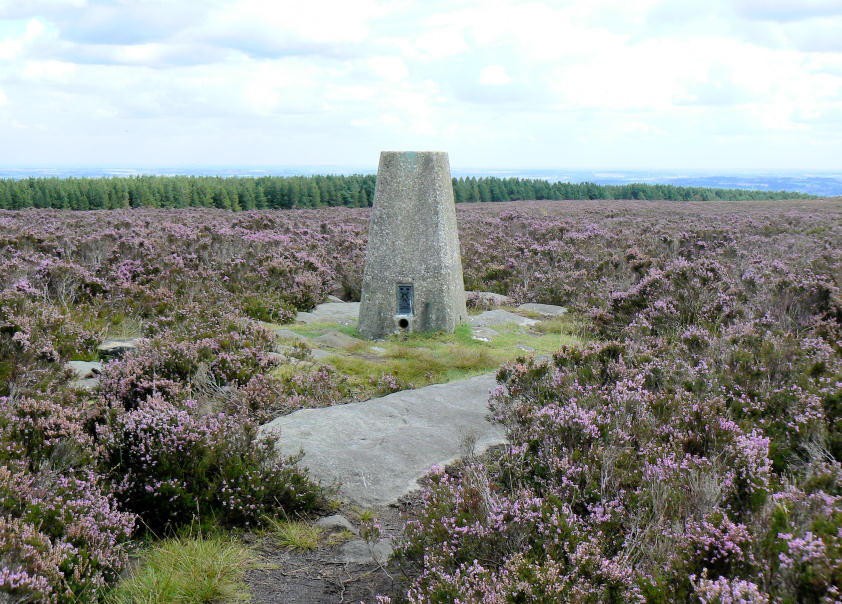 Ox Stones trig in a sea of heather.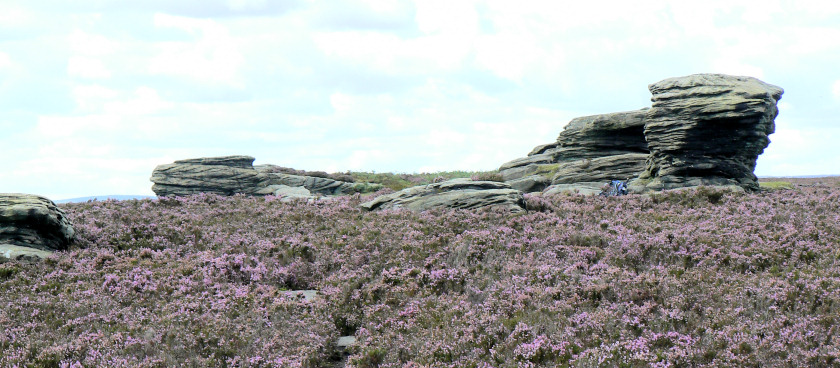 Ox Stones. It was as I was approaching here that I got the
text message I had been expecting for the last half hour.
My son Robert had passed his driving test.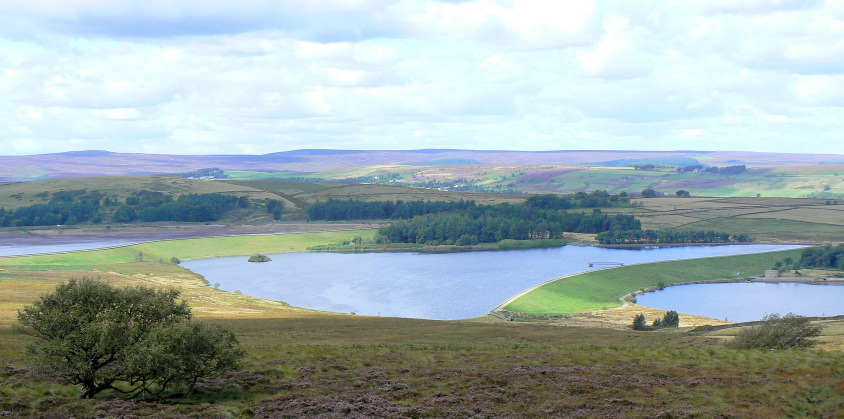 Redmires Reservoirs from Rud Hill. One of the reservoirs was empty, I can only
assume that they are doing work on it as I can't believe it is due to lack of water.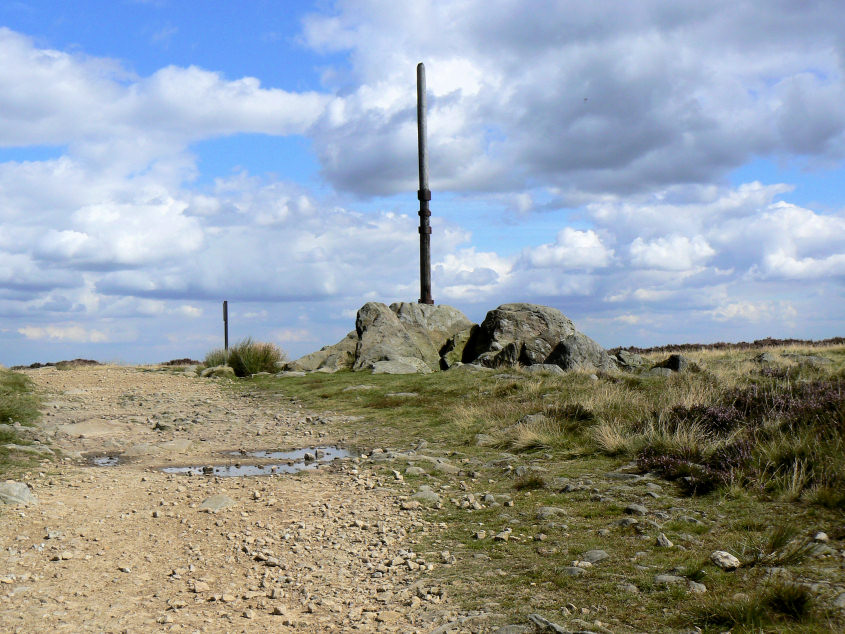 Stanedge Pole.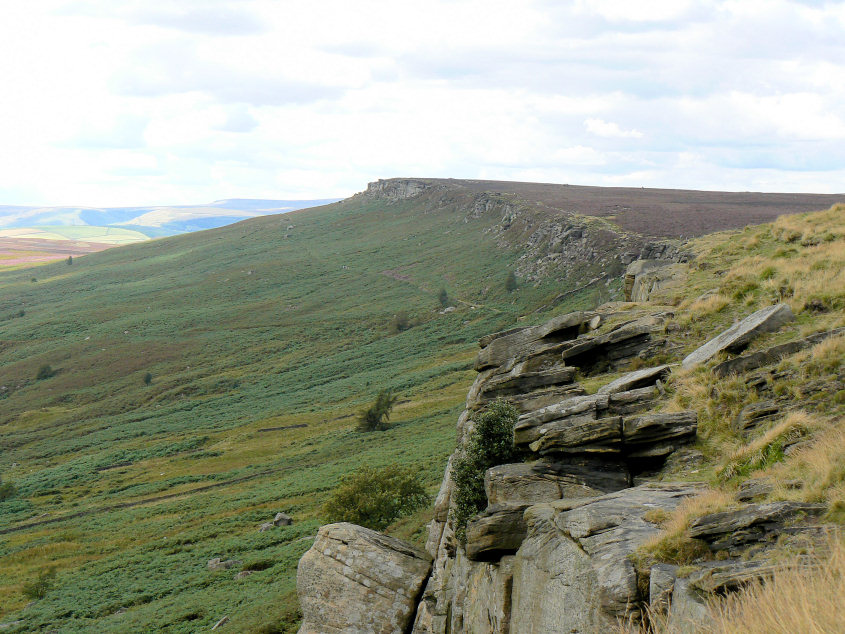 Looking along Stanage Edge towards High Neb.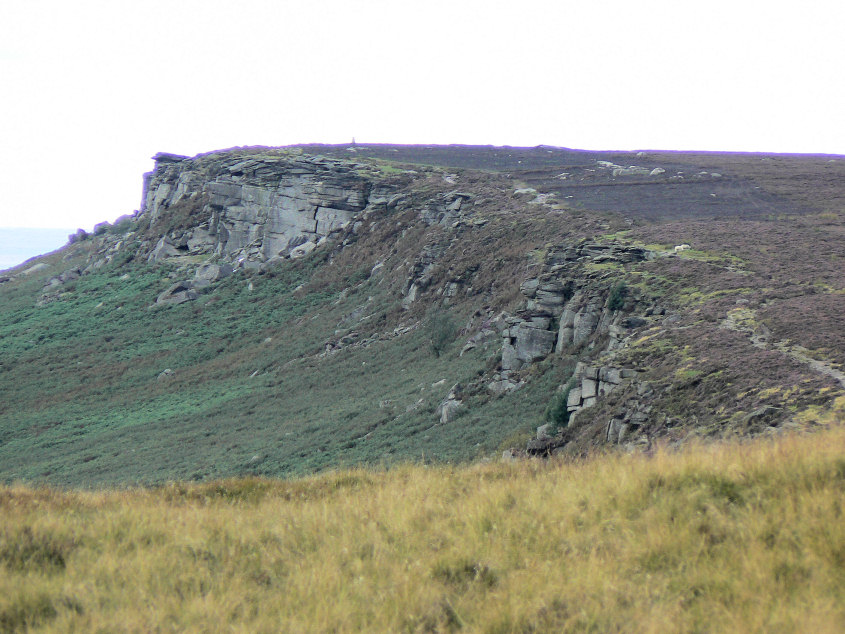 High Neb.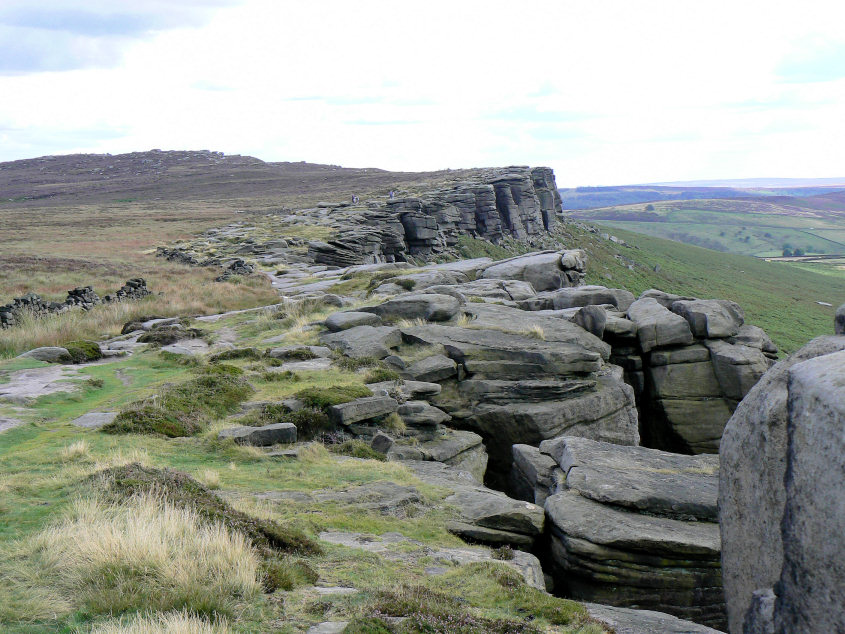 Looking along Stanage Edge towards Cowper Stone.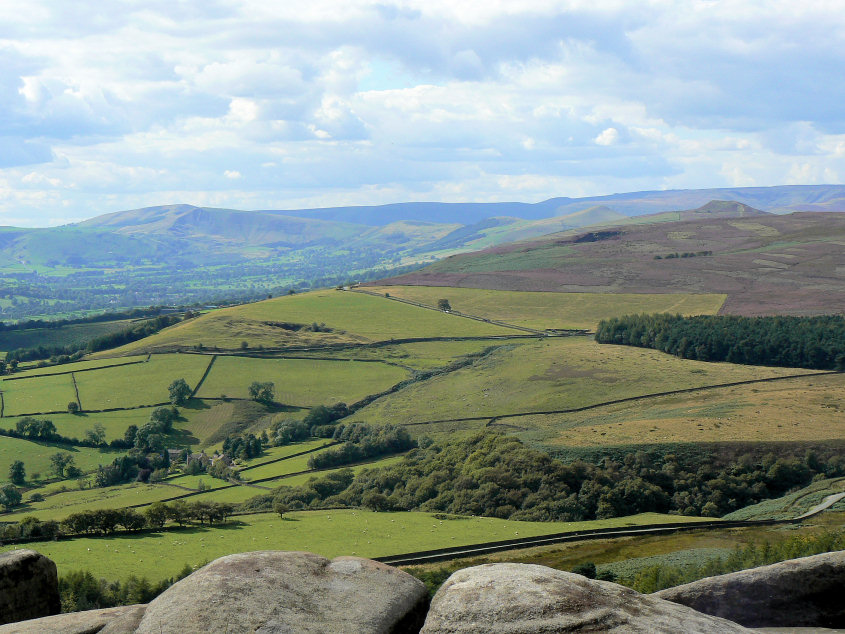 The Mam Tor ridge and Win Hill.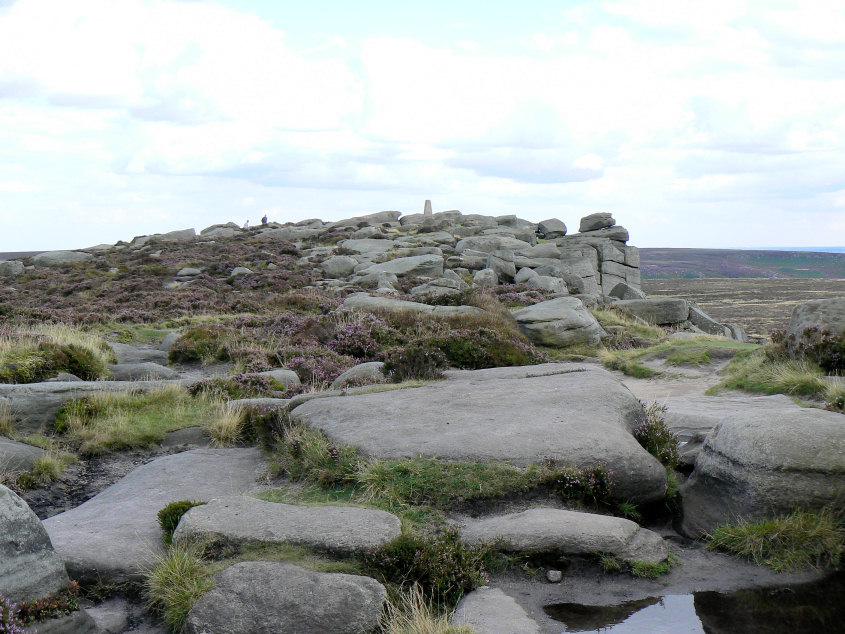 Cowper Stone.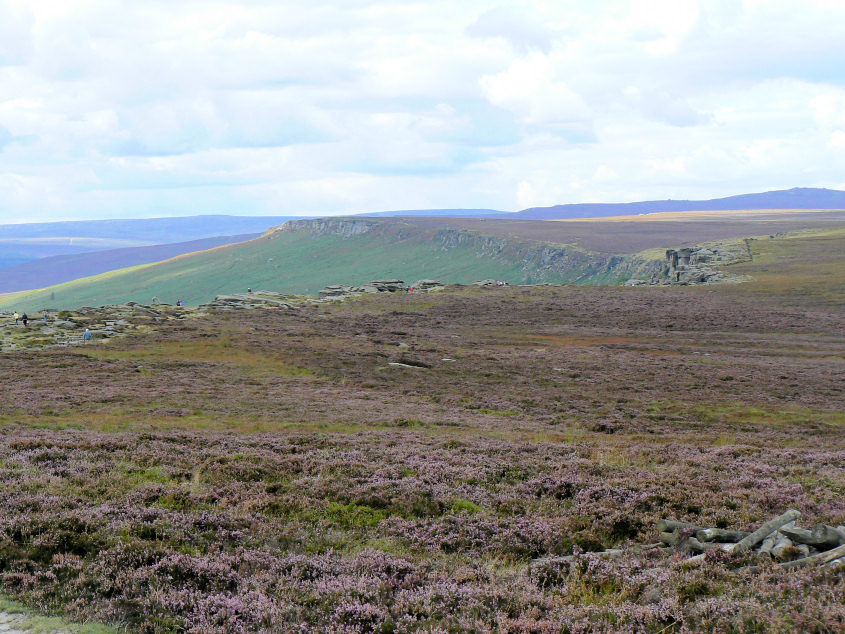 Looking along the full length of Stanage Edge from Cowper Stone.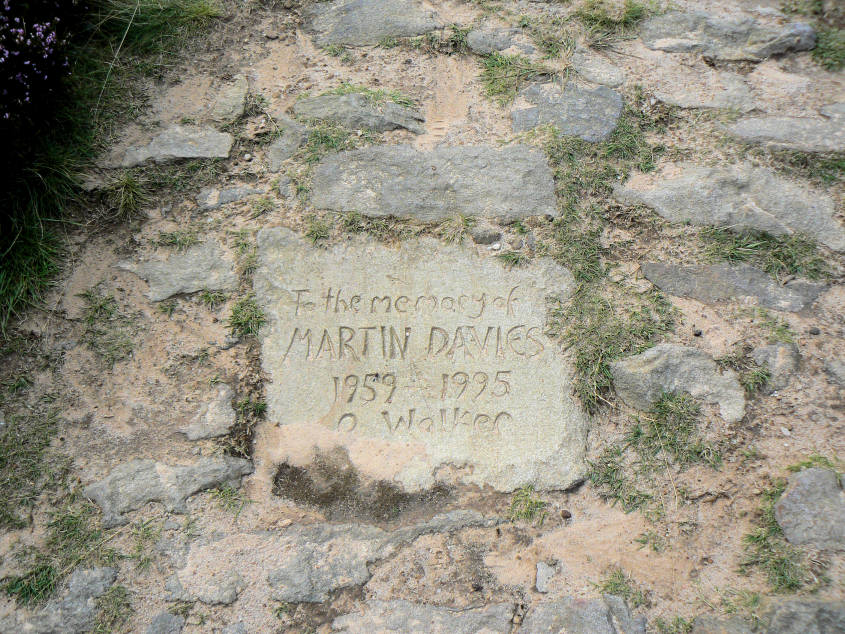 A memorial in the path from Cowper Stone to Upper Burbage Bridge.
Cowper Stone from the memorial stone.