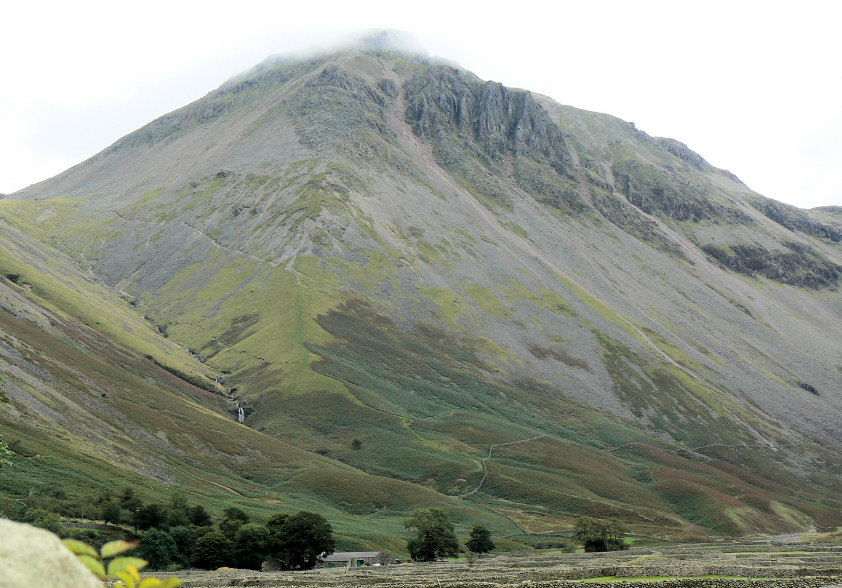 Great Gable from Wasdale Head. My route of descent is clearly visible cutting across the side of the hill.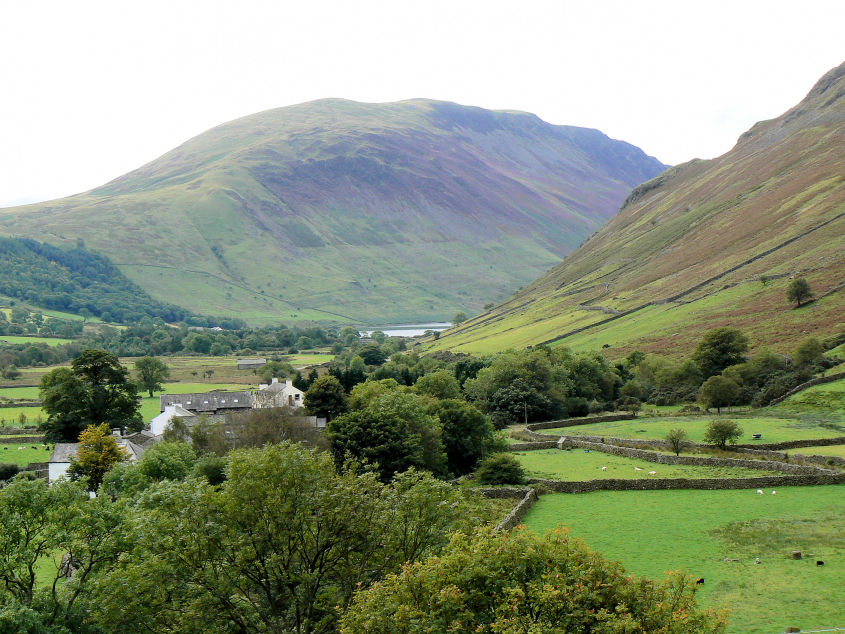 Looking back to Illgill Head as we started along Mosedale.
Mosedale.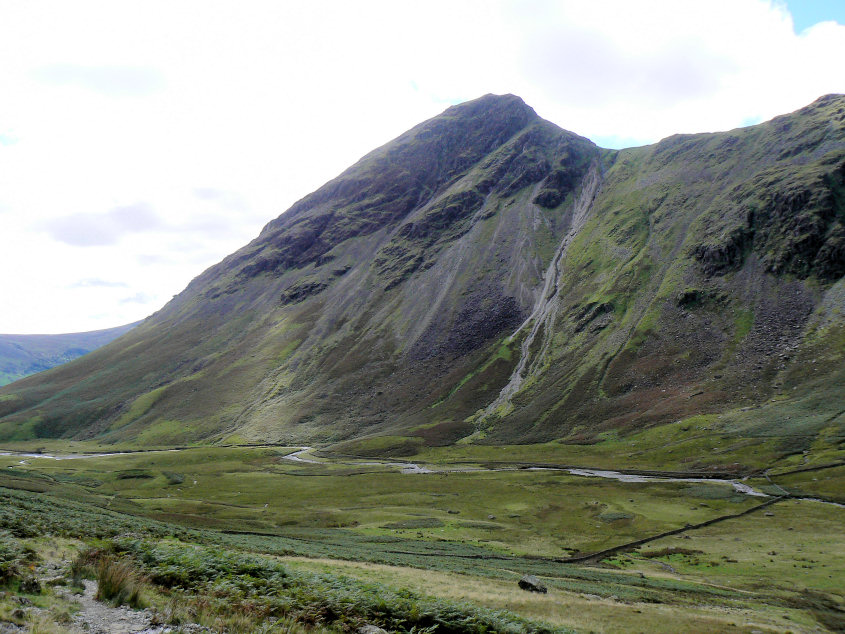 Dore Head.
Approaching the top of Black Sail Pass.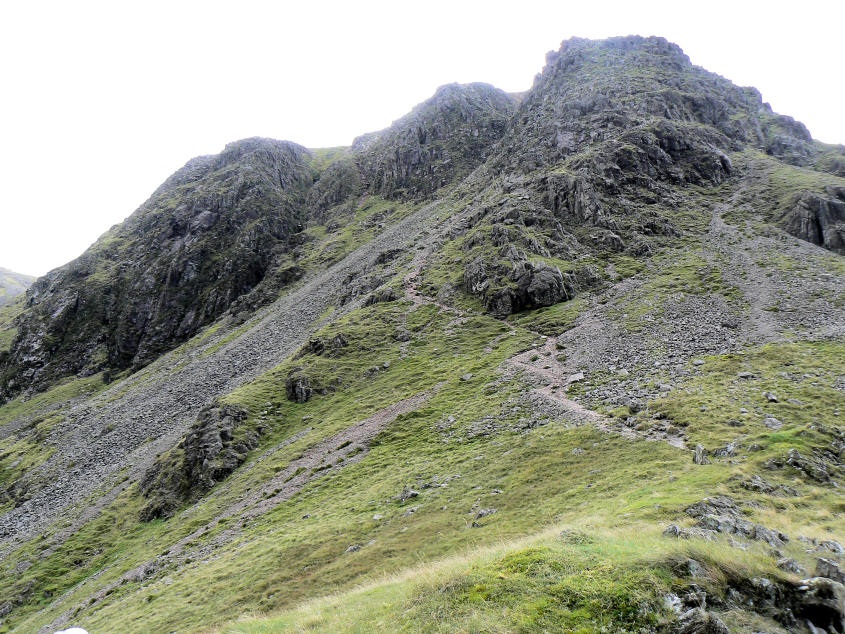 Looking up at Kirk Fell Crags from the top of Black Sail Pass.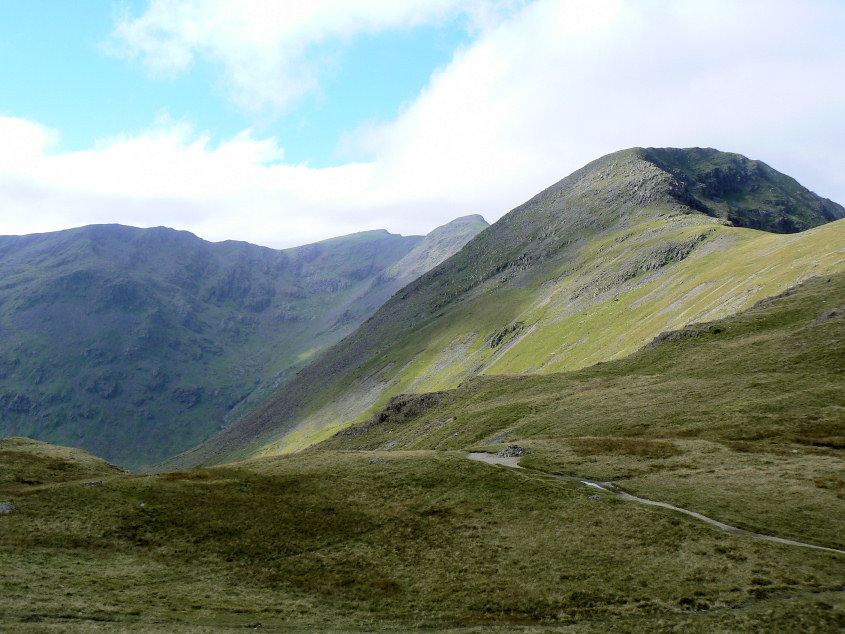 Pillar and Scoat Fell from the same point.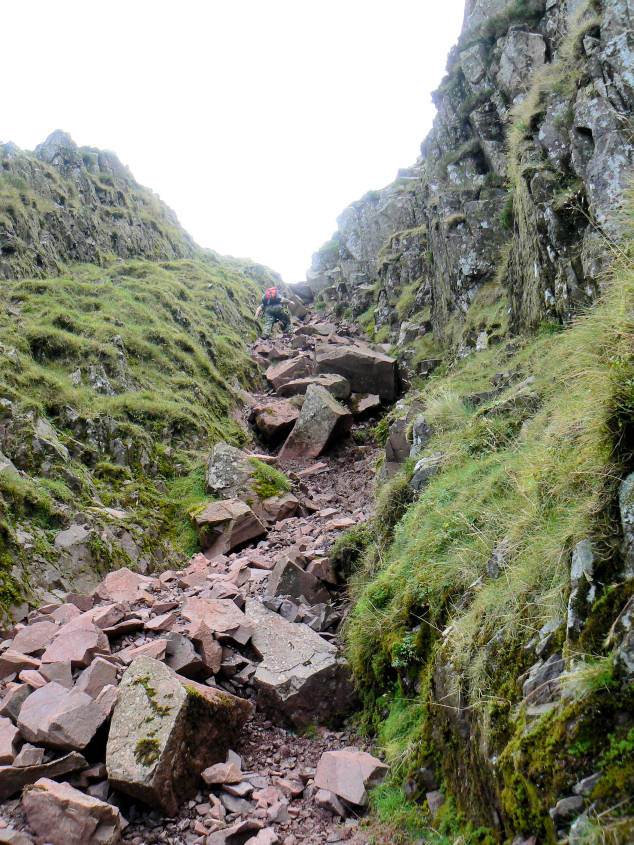 Robert heads up the gully that we followed through Kirk Fell Crags.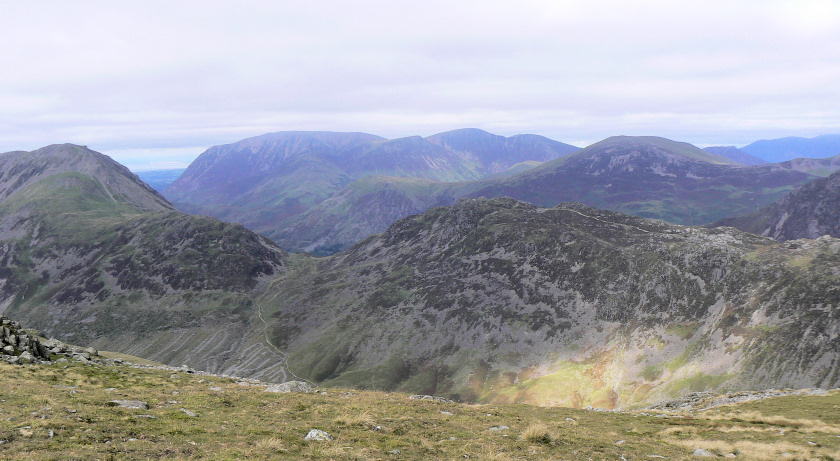 Looking across Haystacks to Grasmoor.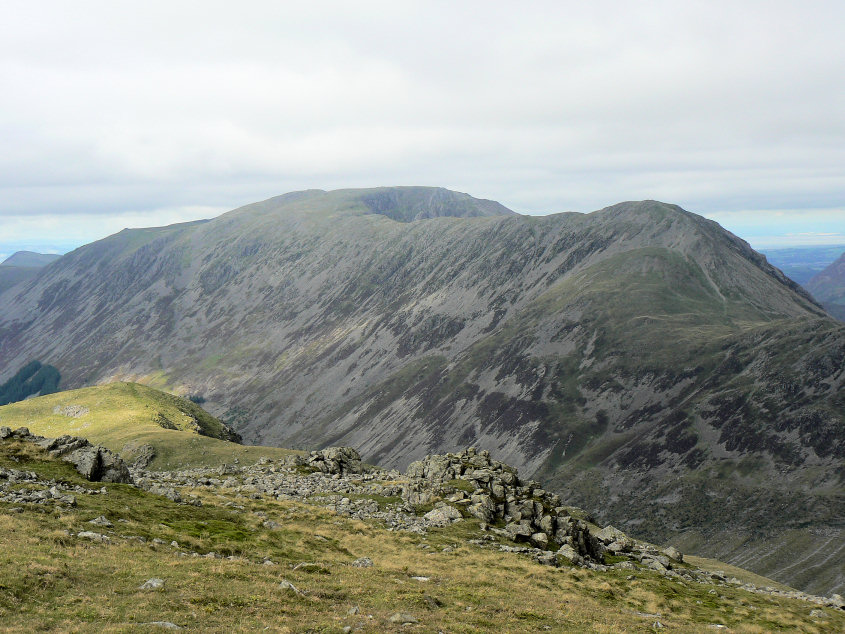 The High Stile ridge from Kirk Fell.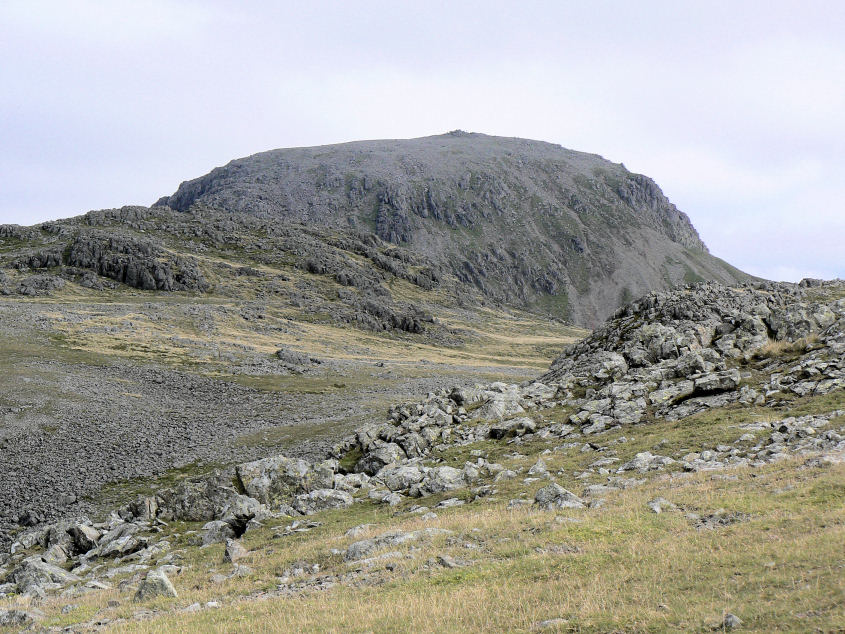 Great Gable from Kirk Fell.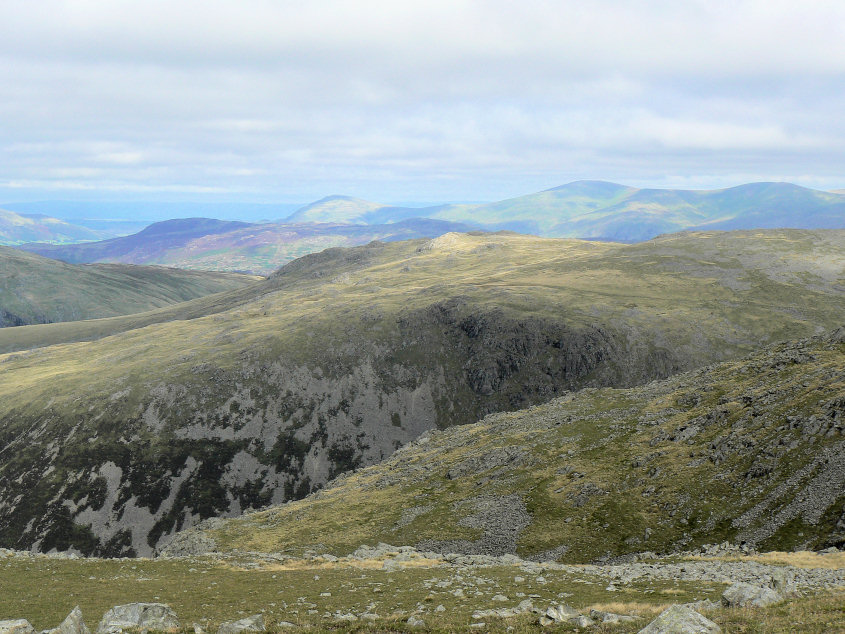 Looking across to the Dodds from Kirk Fell.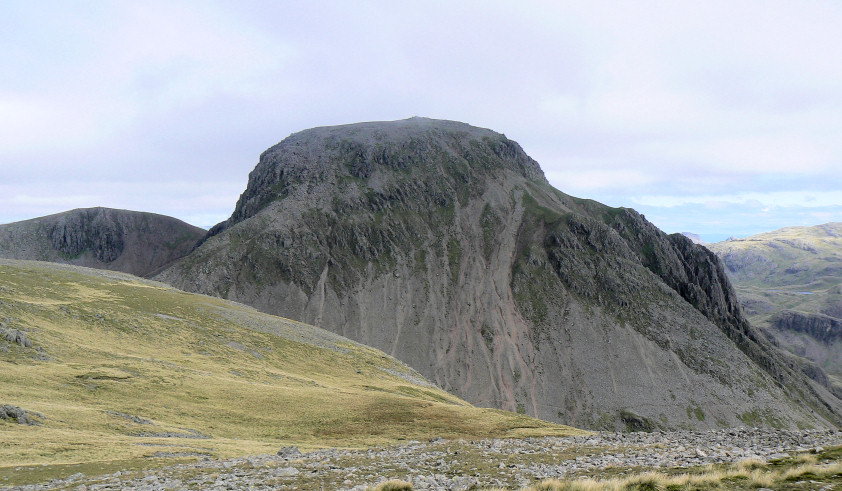 Green Gable comes into view behind Great Gable.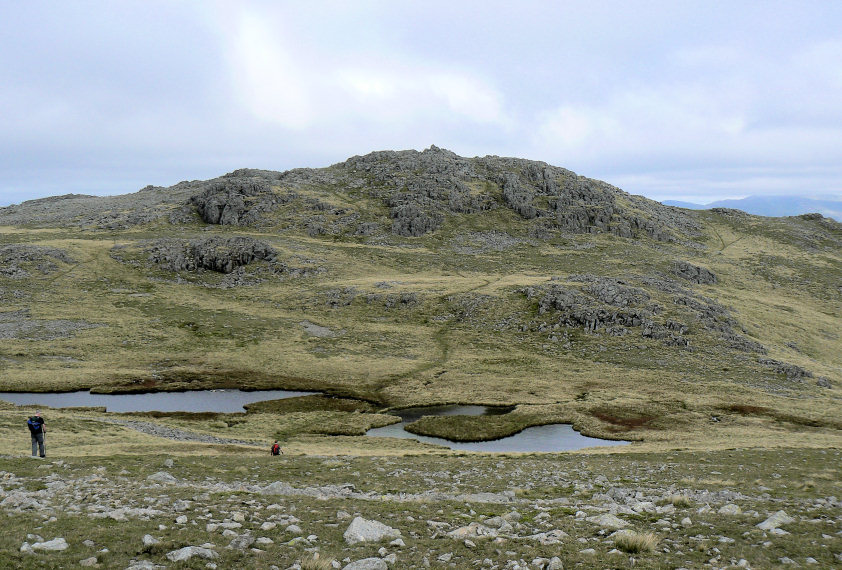 Heading between Kirkfell Tarn(s) and onto the north top of Kirk Fell.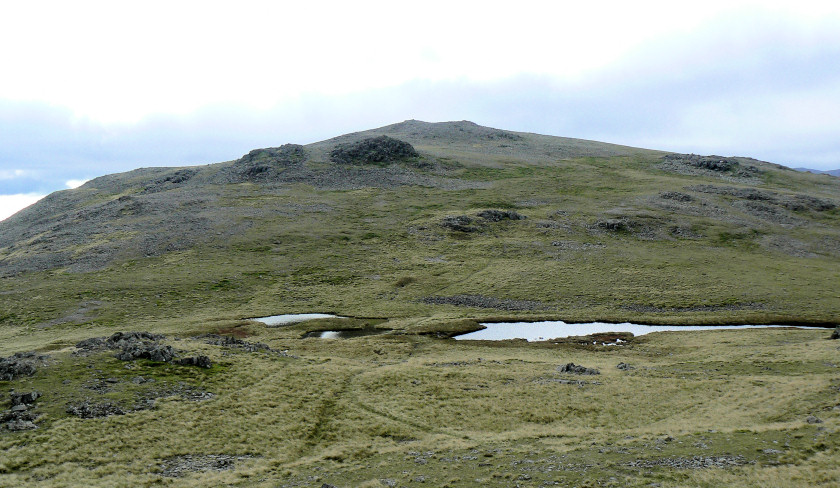 Looking back towards Kirk Fell's summit.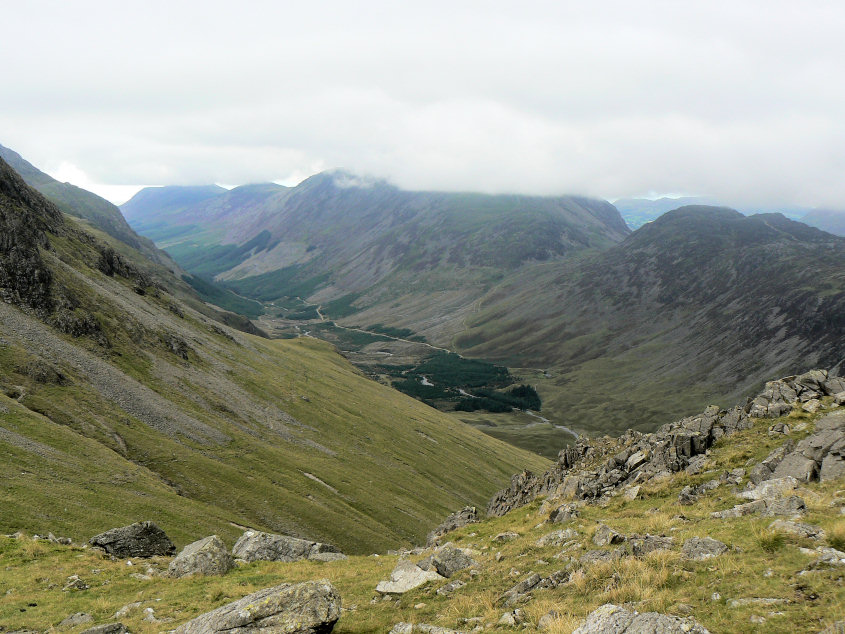 Ennerdale from the point where I parted company with John and Robert.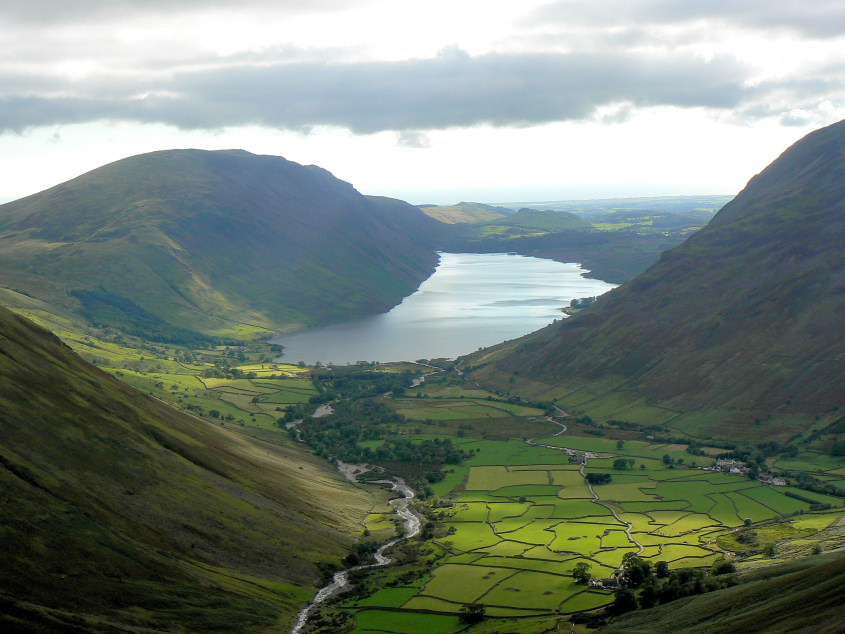 Wast Water and the Screes as I head towards the path to Gavel Neese.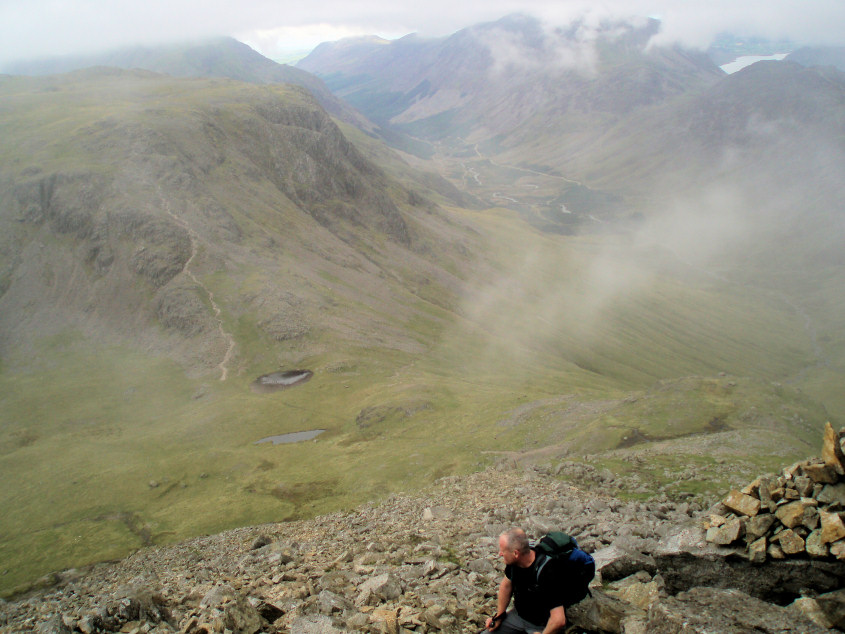 Robert's view of Beck Head as they head into the clouds on Great Gable.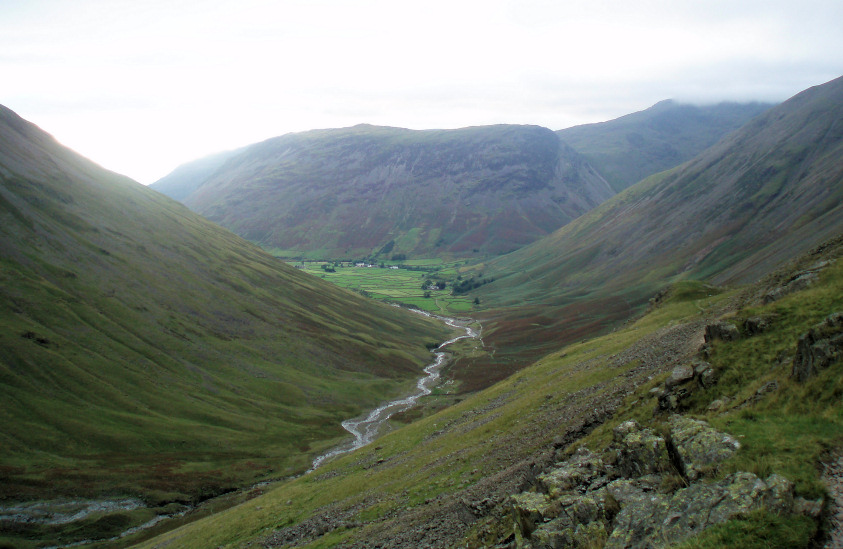 Yewbarrow from Moses Trod Path.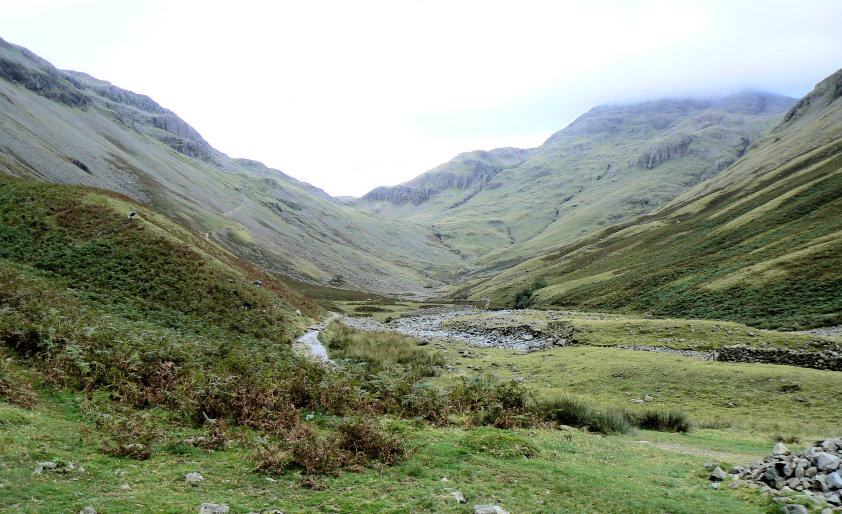 Looking up towards Sty Head from the bottom of Gavel Neese.
The last of the day's sun catches the side of the Screes.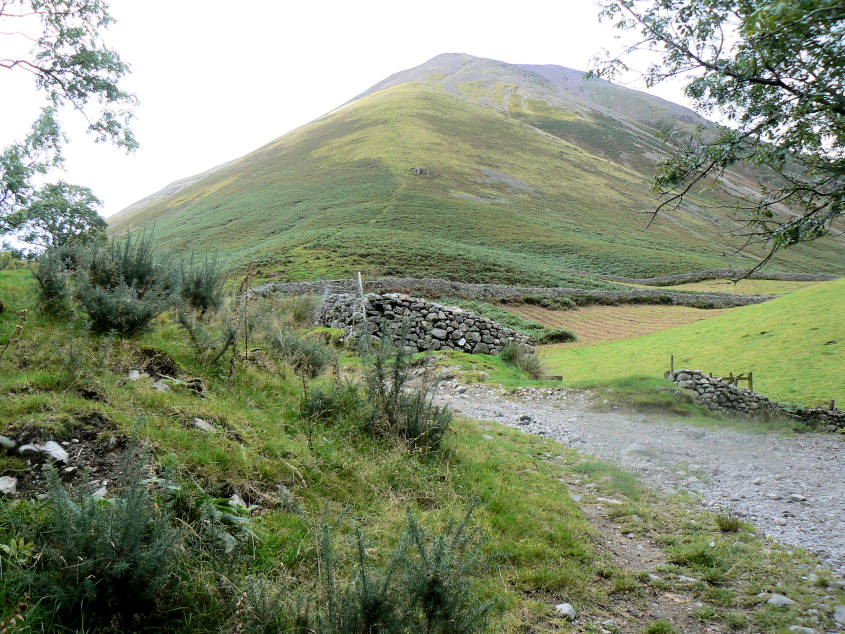 Looking up Kirk Fell at the end of the walk.