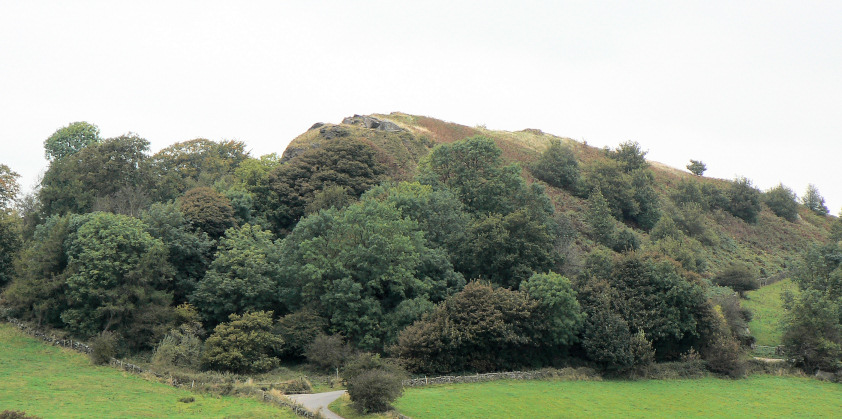 Anthony Hill as we leave Elton and head down Gratton Lane.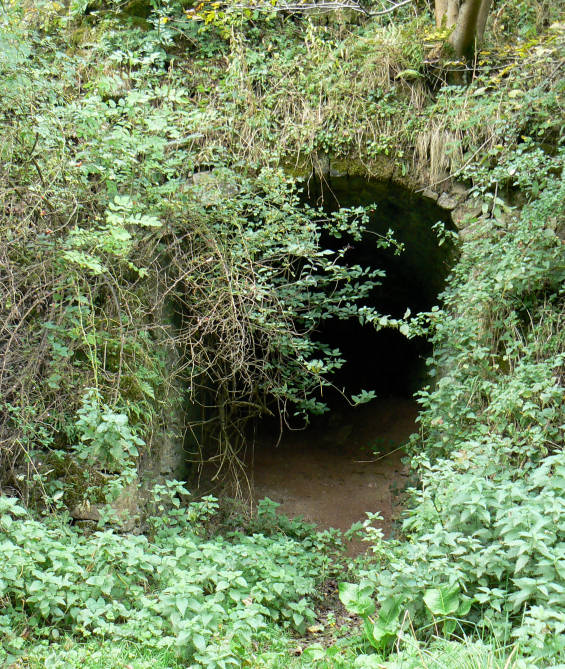 An old limekiln at the entrance to Gratton Dale.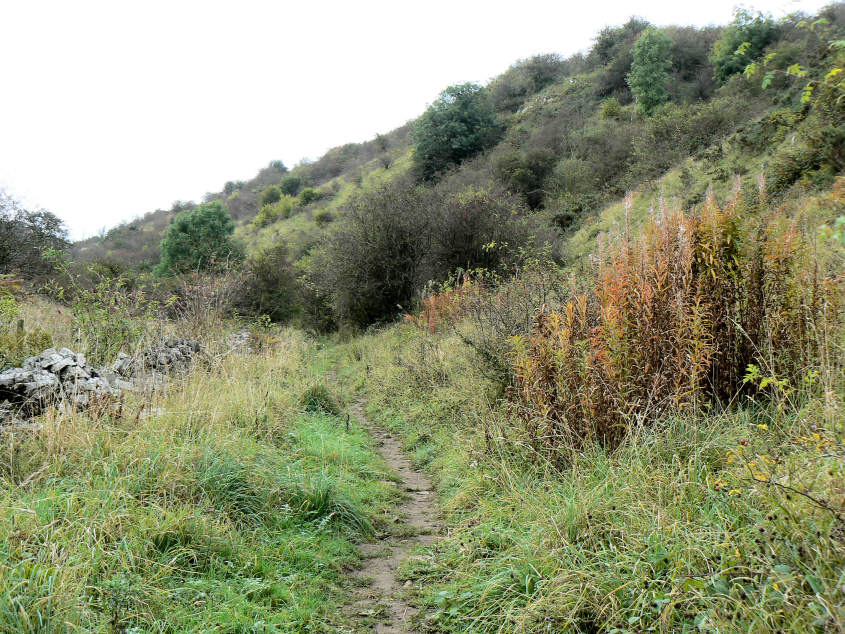 The wooded Gratton Dale.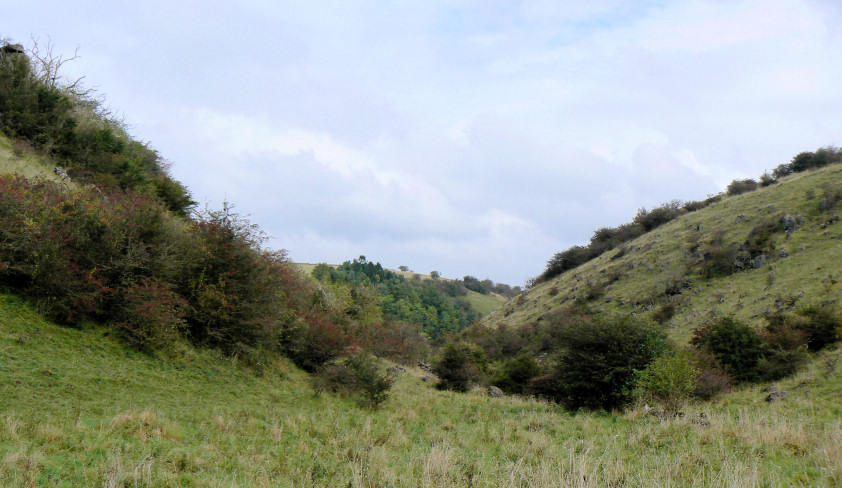 Looking back to Gratton Dale as we enter Long Dale.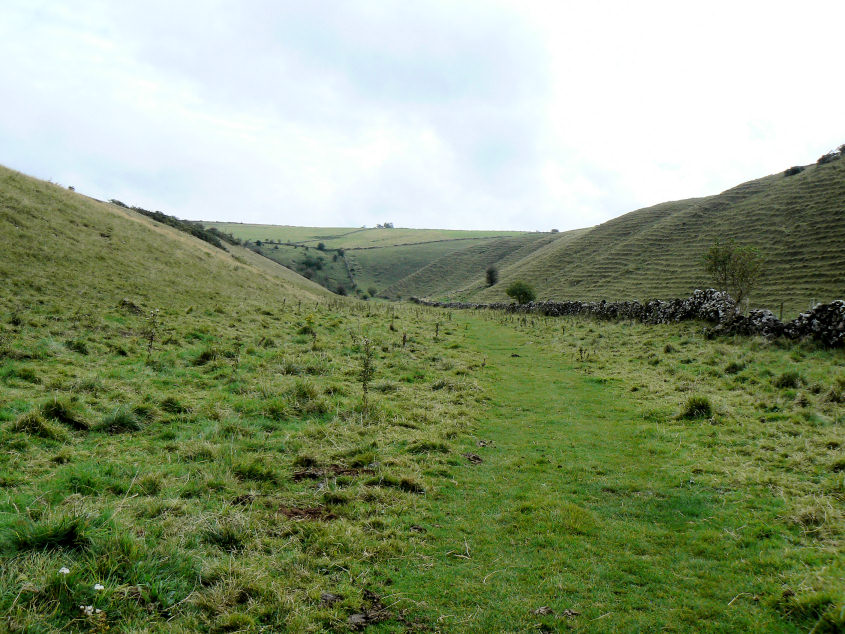 Long Dale another dry dale but completely clear of trees.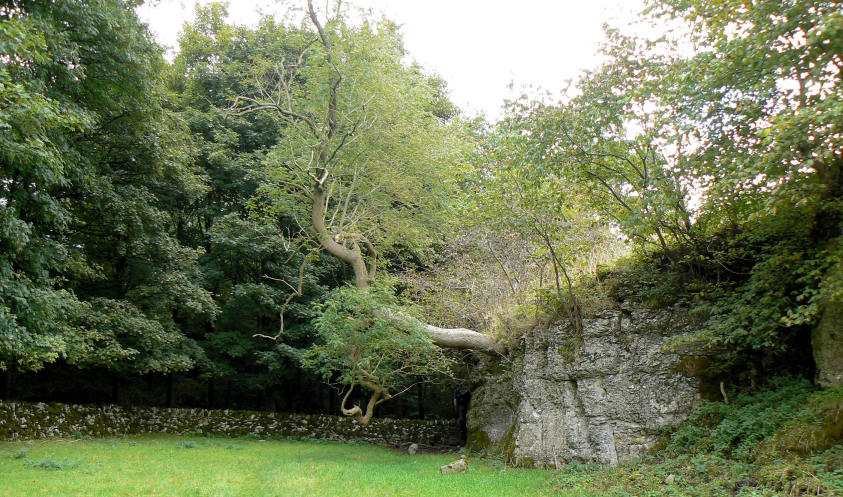 As we turned off Weaddow Lane I spotted this tree which appears to be growing out of the limestone.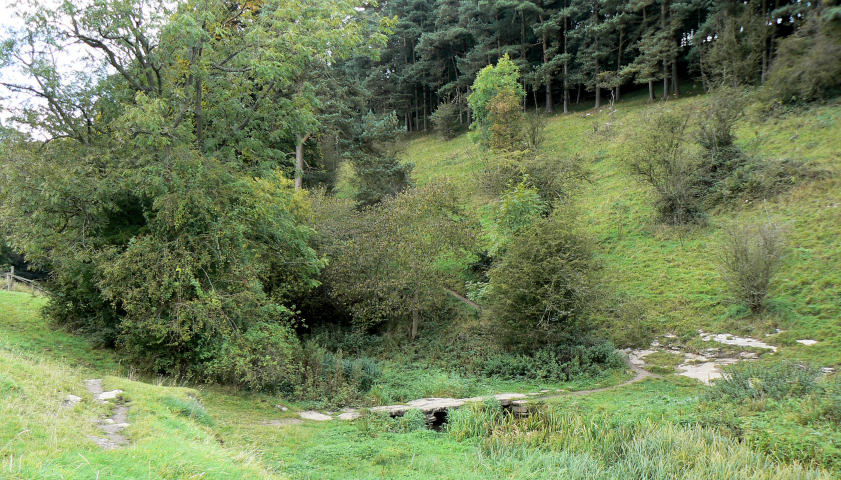 The start of Bradford Dale.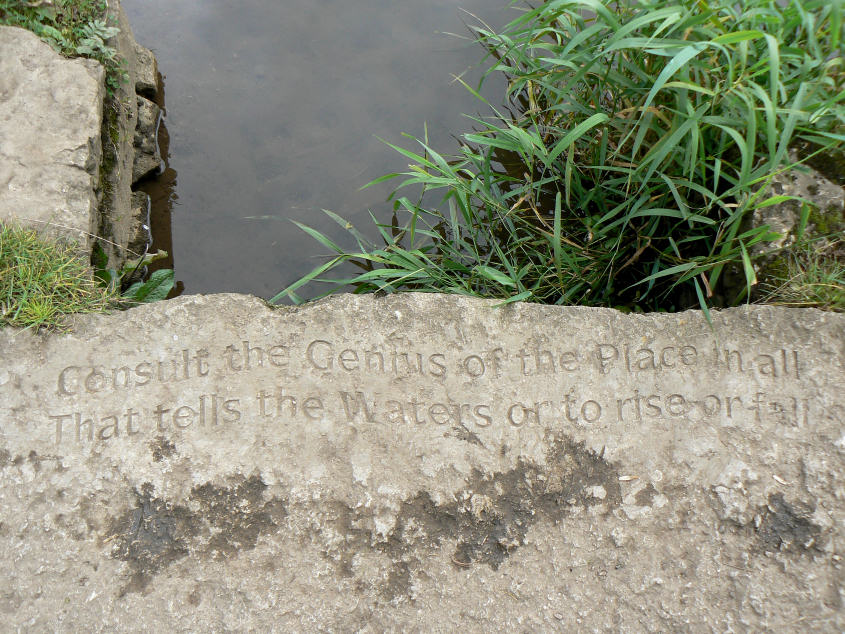 The inscription on the bridge across the river.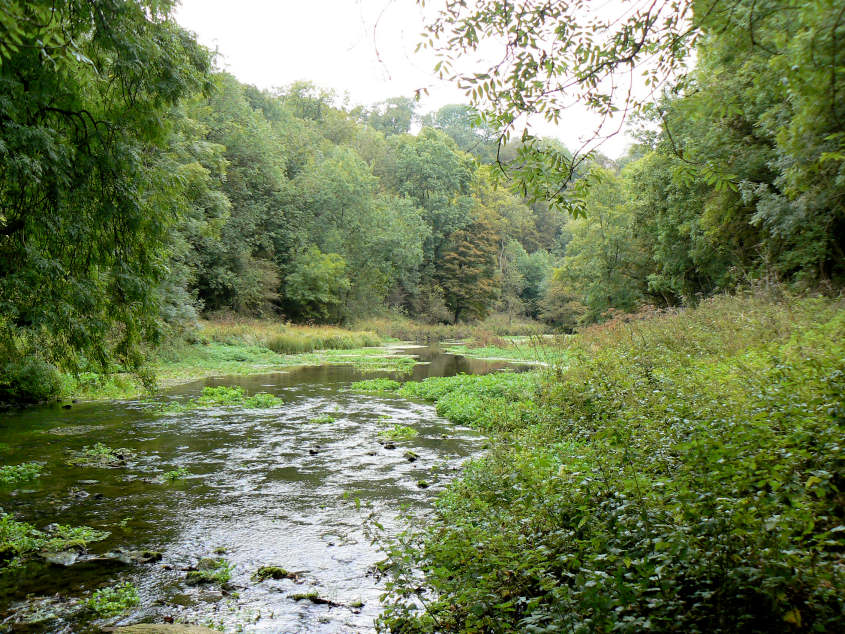 The river Bradford in Bradford Dale.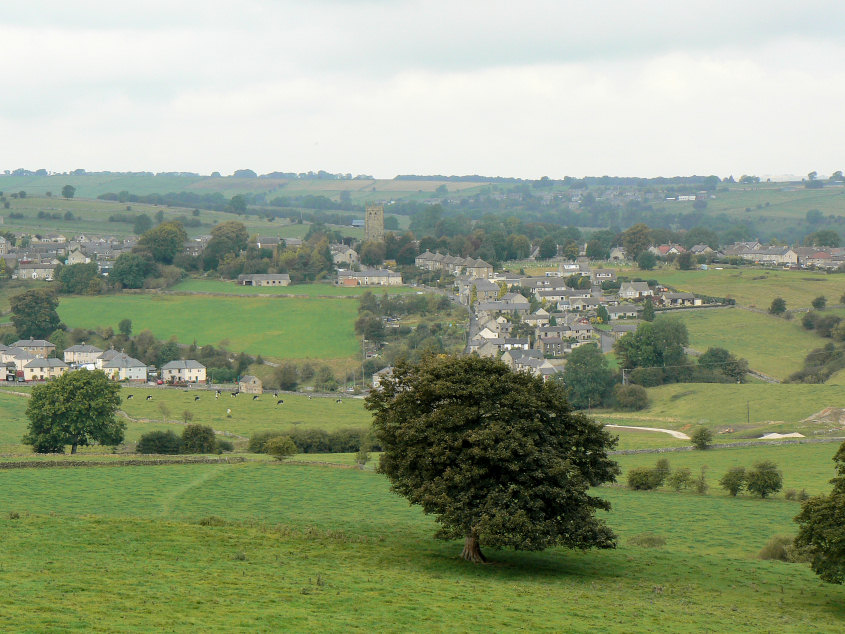 Looking back to Youlgrave as we head along the Limestone Way.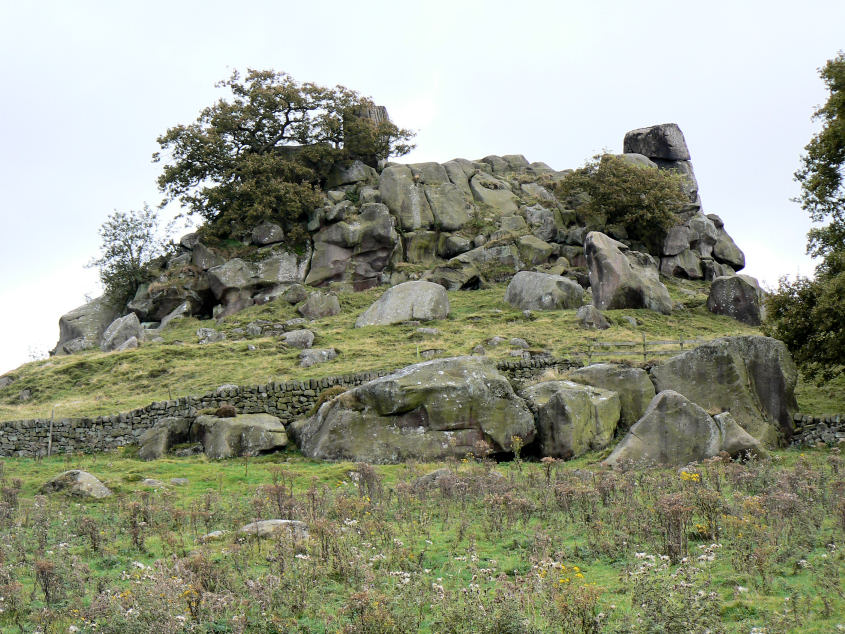 Robin Hood's Stride. As I had company and it was a dry day we decided to explore the top of the rocky outcrop.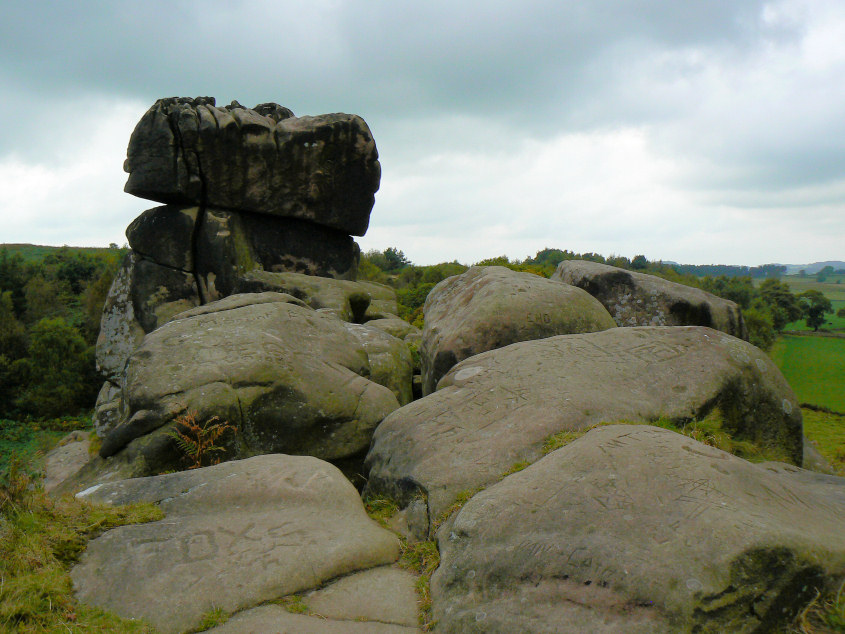 Looking towards Elton on Robin Hood's Stride.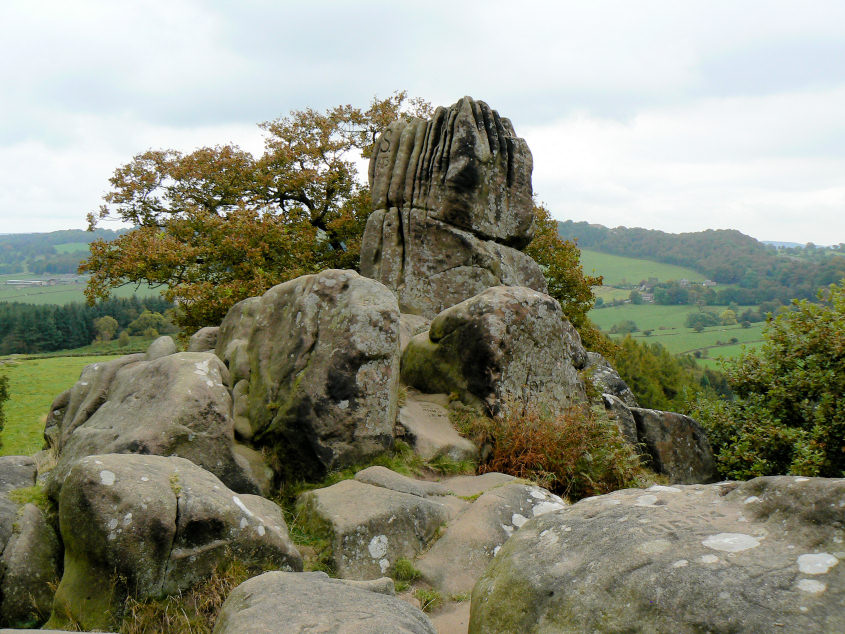 Looking in the opposite direction towards Stanton.
The view from Robin Hood's Stride.
The moor in the background is Big Moor at the southern end of the Derwent Valley.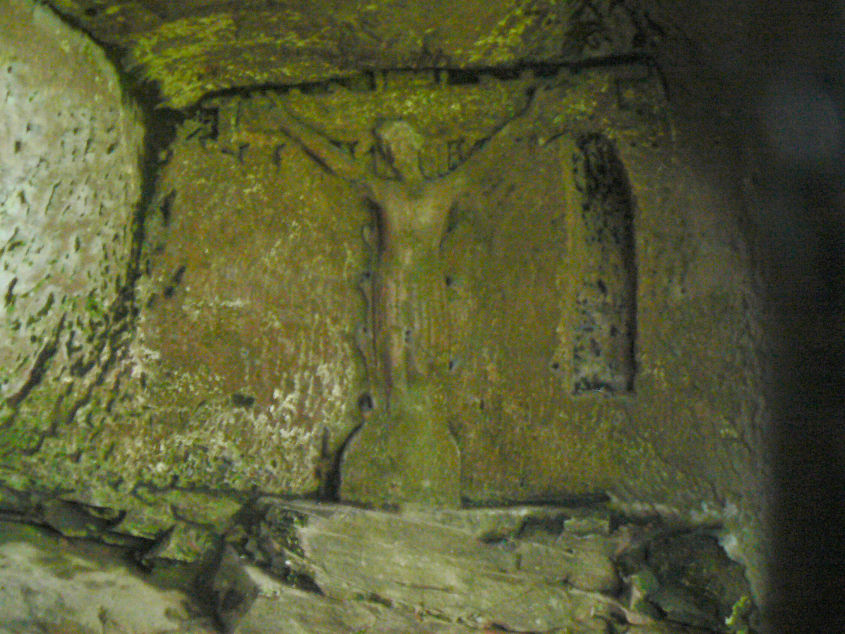 We took a slight diversion and went to look at the Hermit's Cave in Cratcliff Tor.
This is the cross/crucifix which is carved into the cave wall.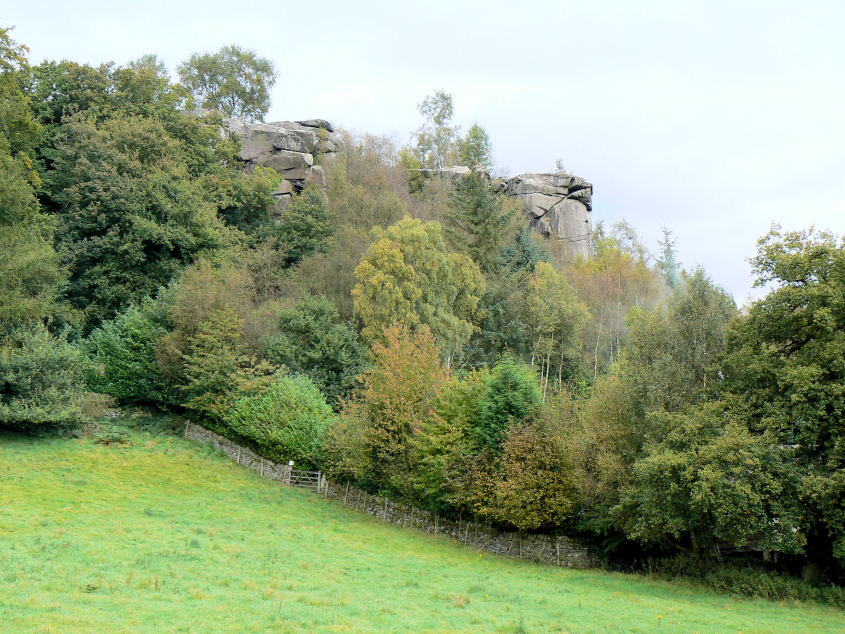 Cratcliff Tor from the Limestone Way.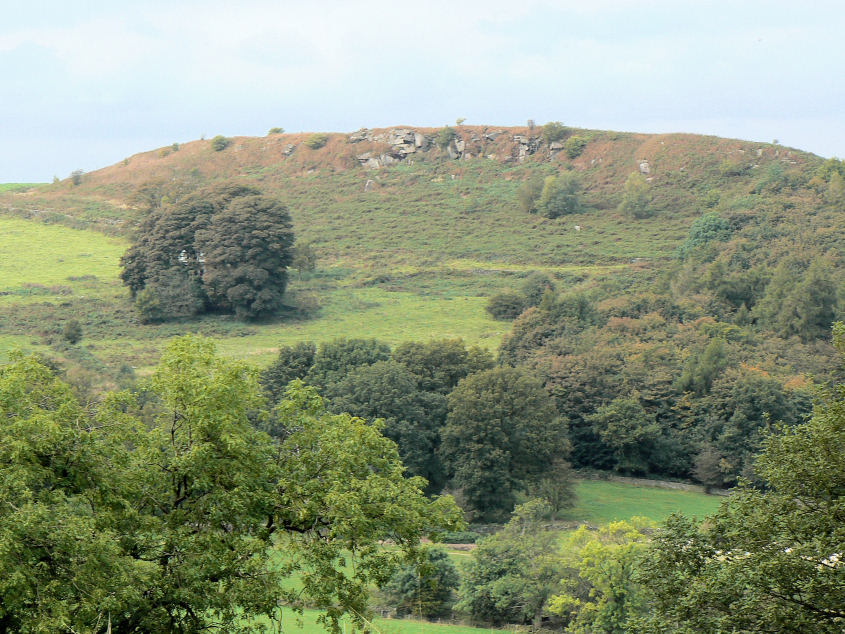 Looking across to the edge of Harthill Moor as head back towards Elton.