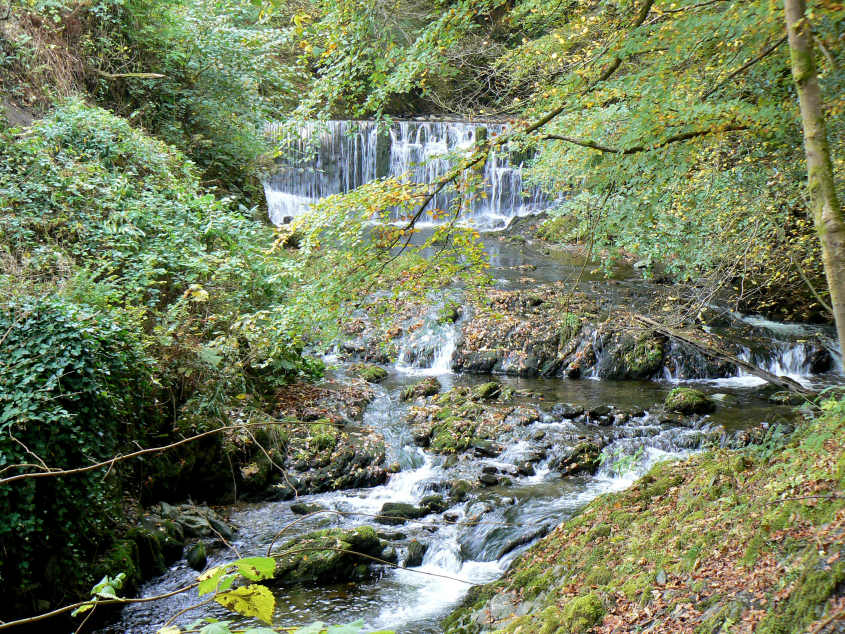 A slight diversion at the start took us to Stockghyll Falls.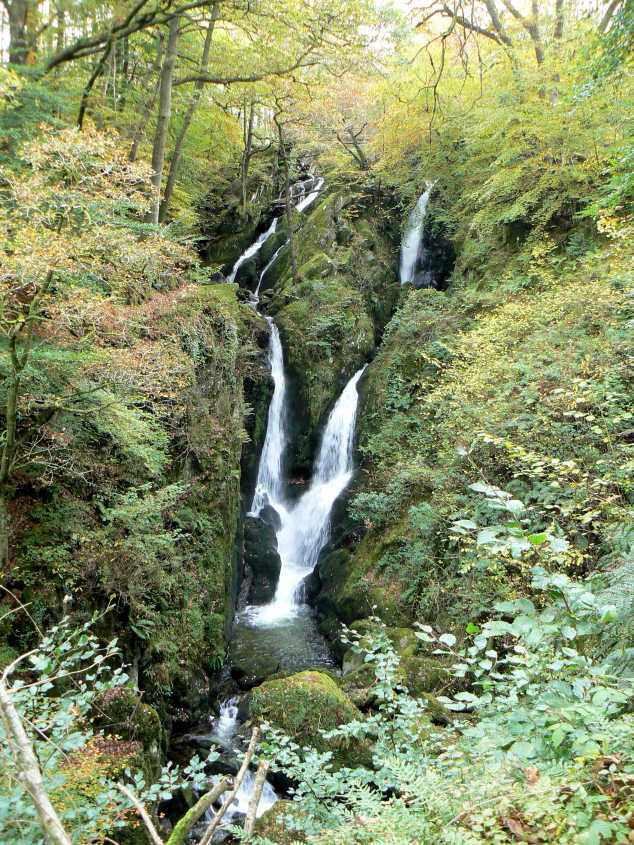 Stockghyll Falls.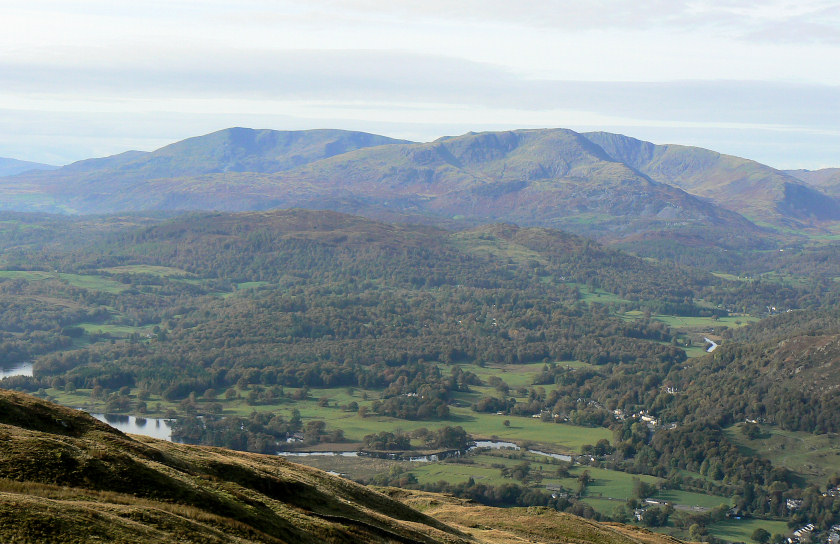 Looking across to the Coniston Fells as we start to climb up to Wansfell Pike.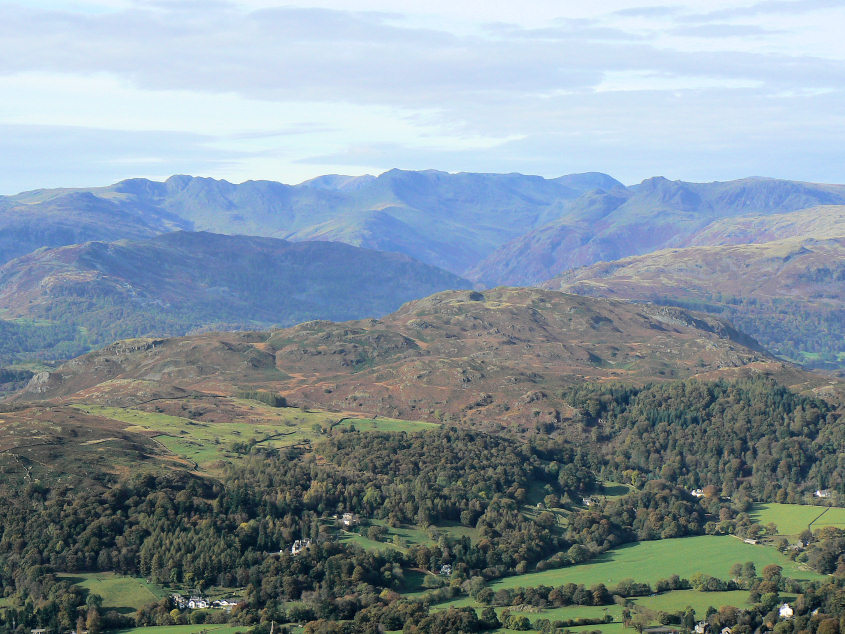 Looking across Lingmoor Fell towards Bowfell and the Langdales.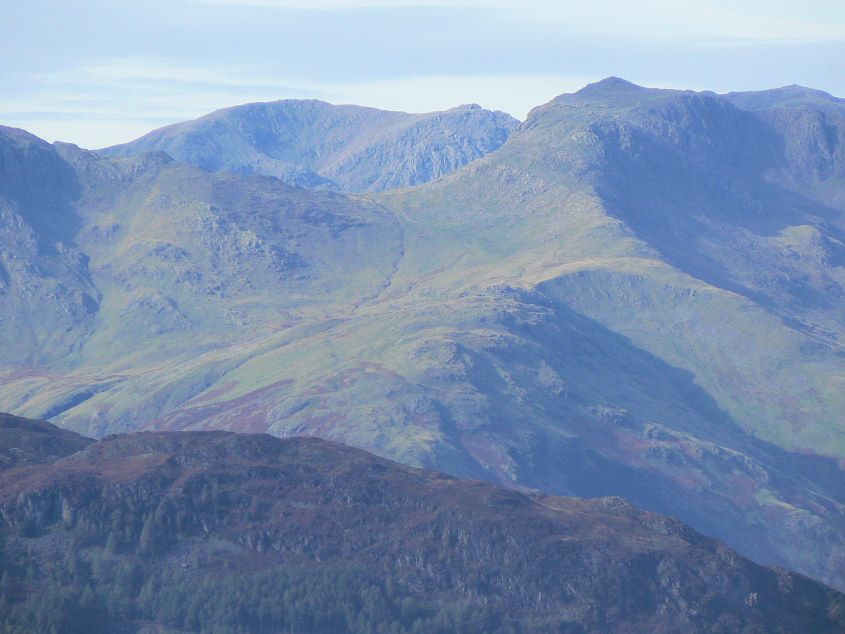 Scafell and Scafell Pike seen either side of Bowfell.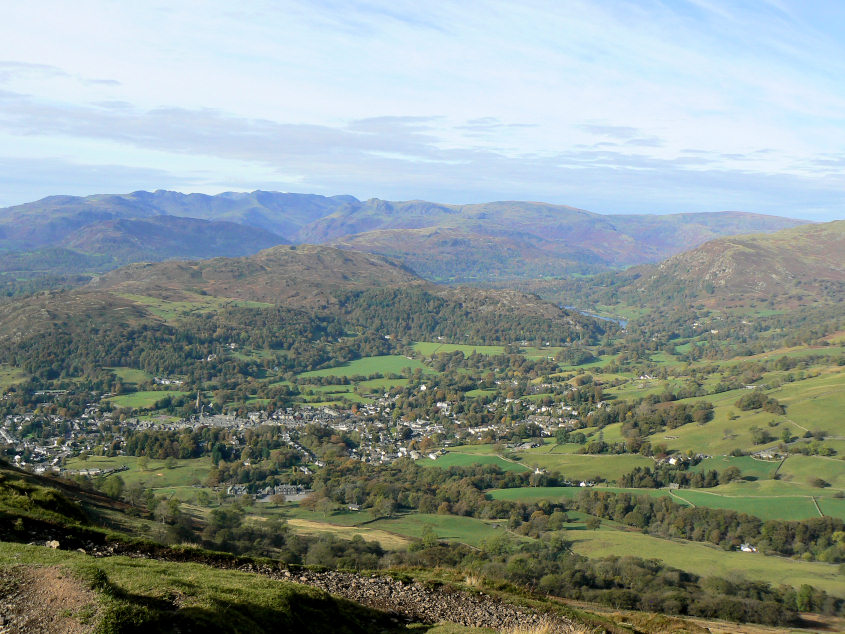 Looking down on Ambleside from Wansfell Pike's summit.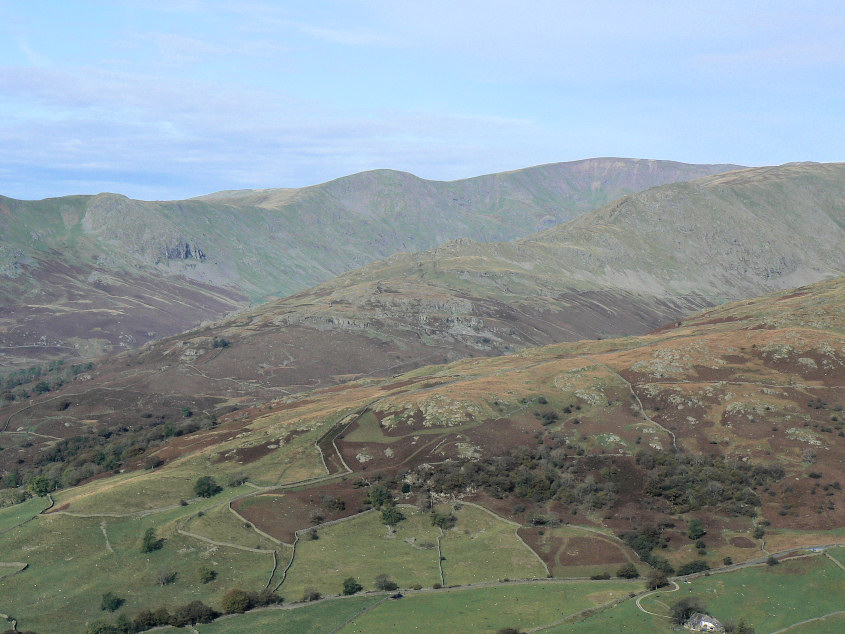 Looking across to the Fairfield Horseshoe.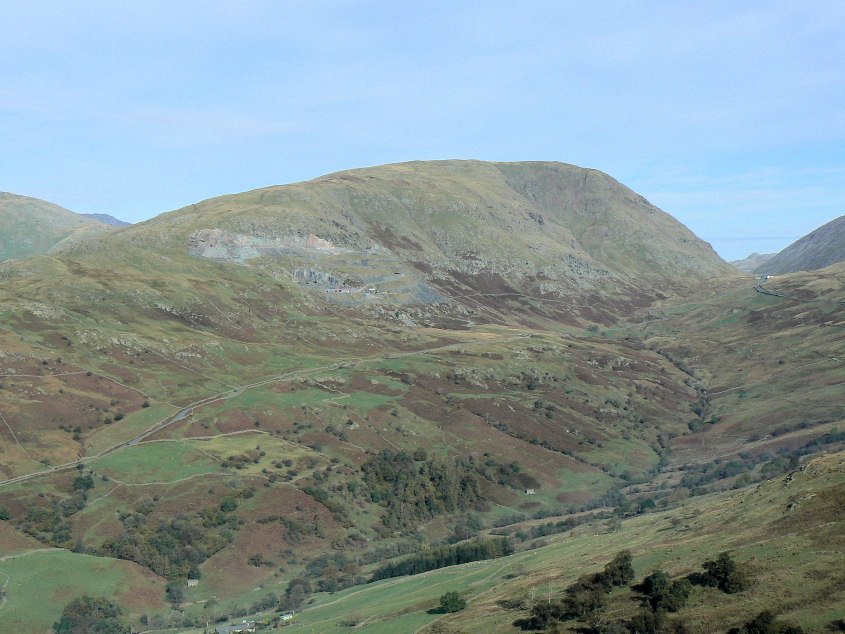 Red Screes.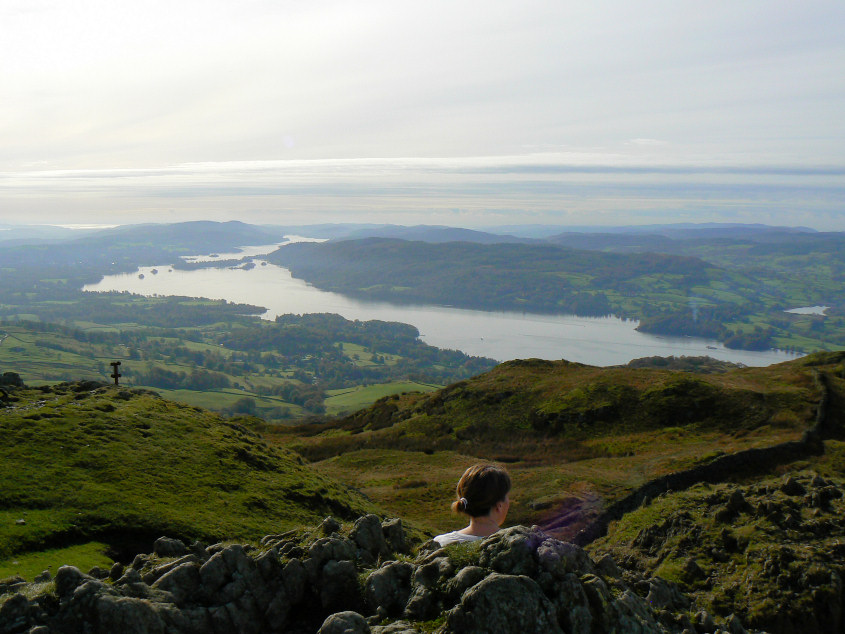 Windermere from Wansfell Pike's summit.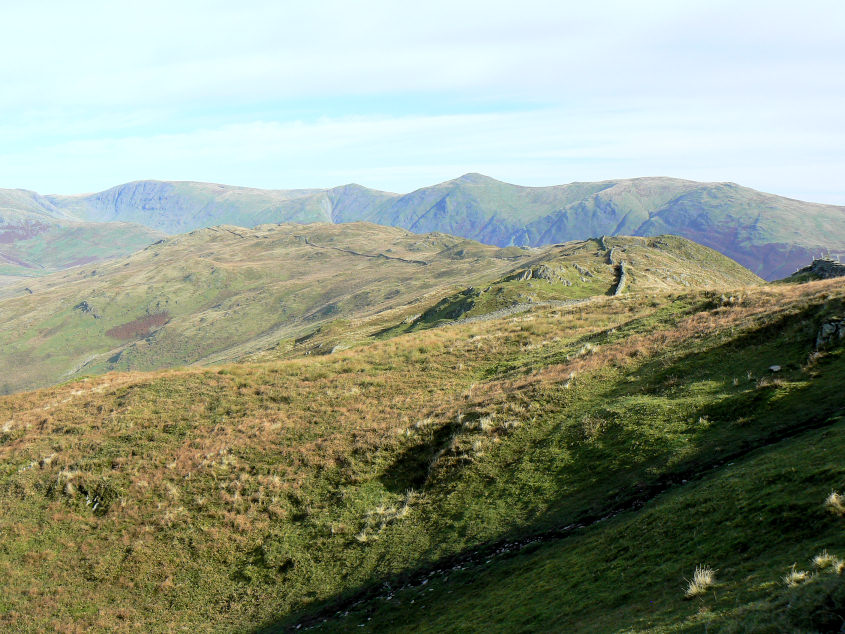 Looking along the ridge we would follow to Wansfell' s true summit with the Yoke to Thornthwaite Crag ridge behind.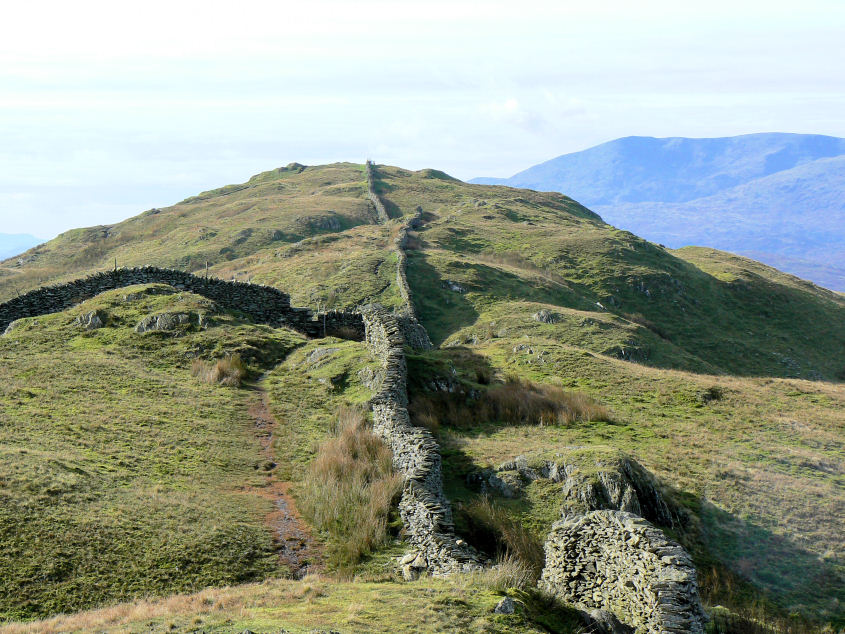 Looking back towards Wansfell Pike. The path to Wansfell Pike had been extremely busy
but only one or two people followed our route across to Wansfell's summit,
instead they headed straight down to Nanny lane.
Kirkstone Pass with Place Fell visible.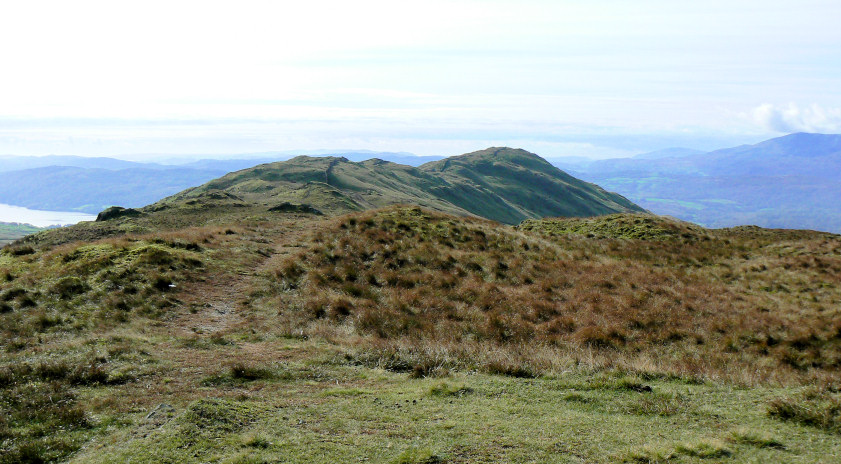 Wansfell Pike from Wansfell's summit.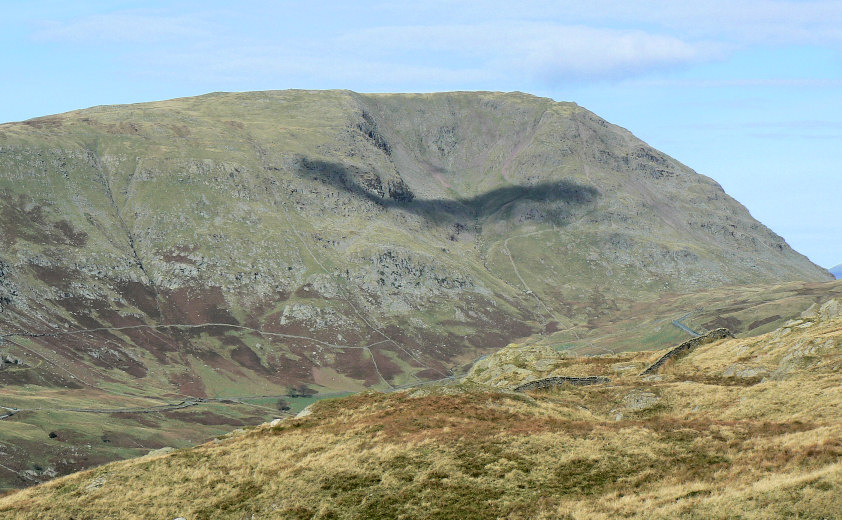 Red Screes from Wansfell.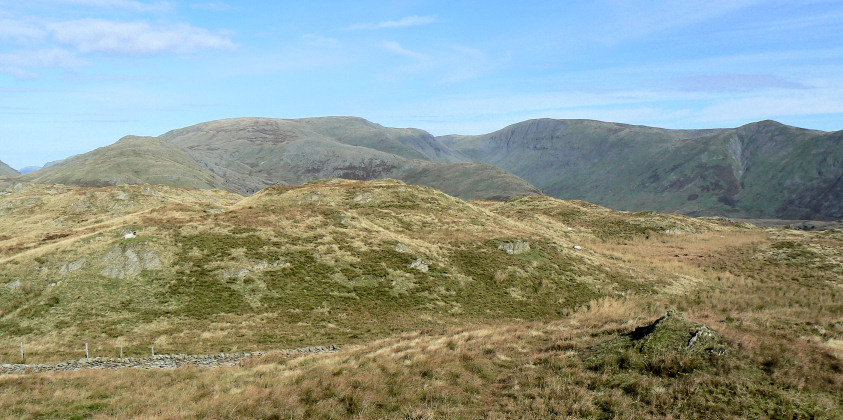 Threshthwaite Mouth and Caudale Moor.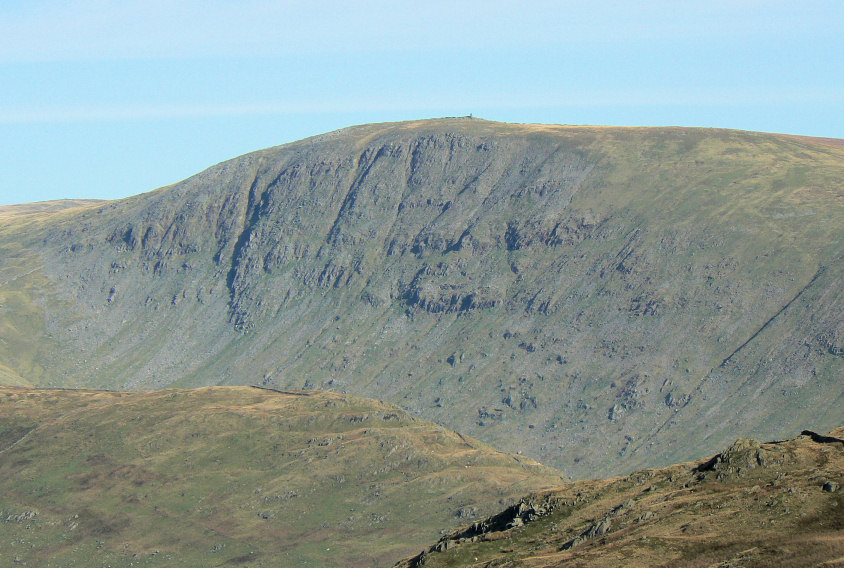 Thornthwaite Beacon.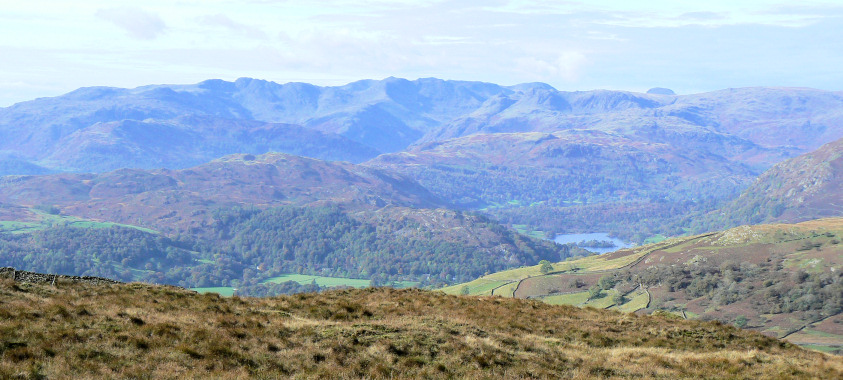 Great Gable is now visible in the distance.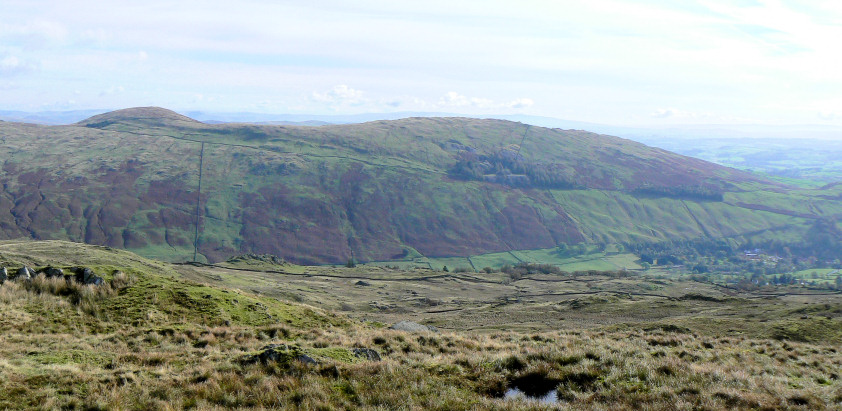 Sallows and Sour Howes.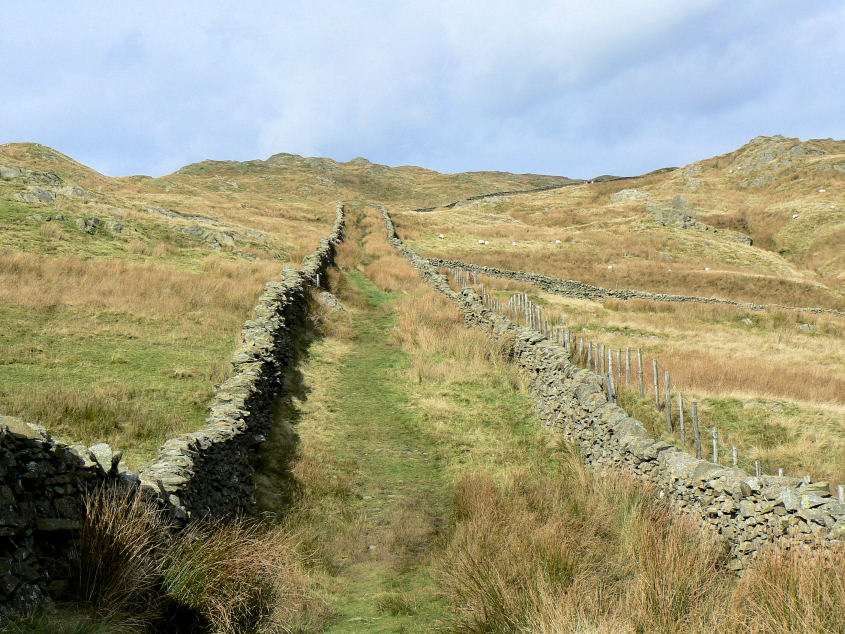 Nanny Lane.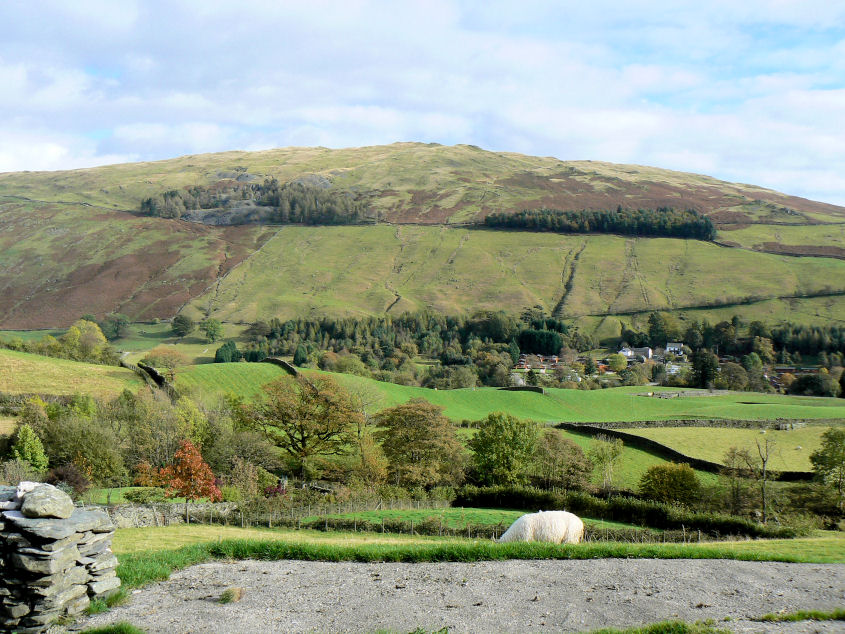 Sour Howes from the bottom of Nanny Lane.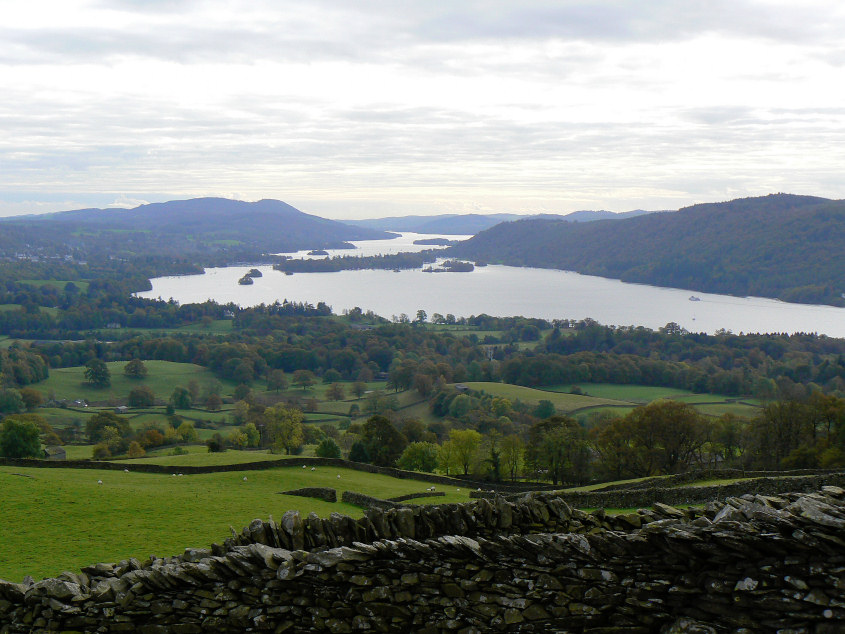 Windermere from Robin Lane.
Wansfell.