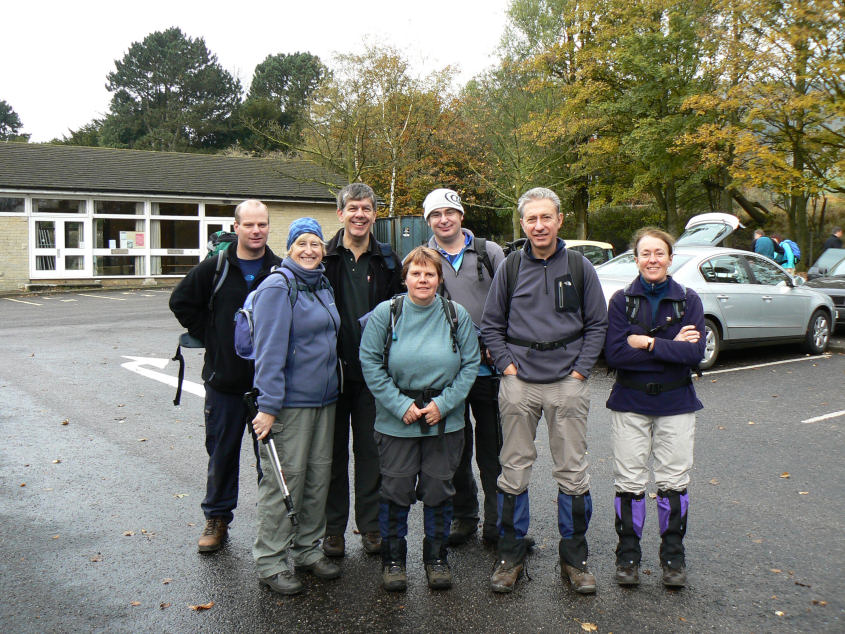 OFC members gather for a group photo at the start of the walk.
L-R Richard, Lorraine, Neil, Angela. Steve, John K & Sue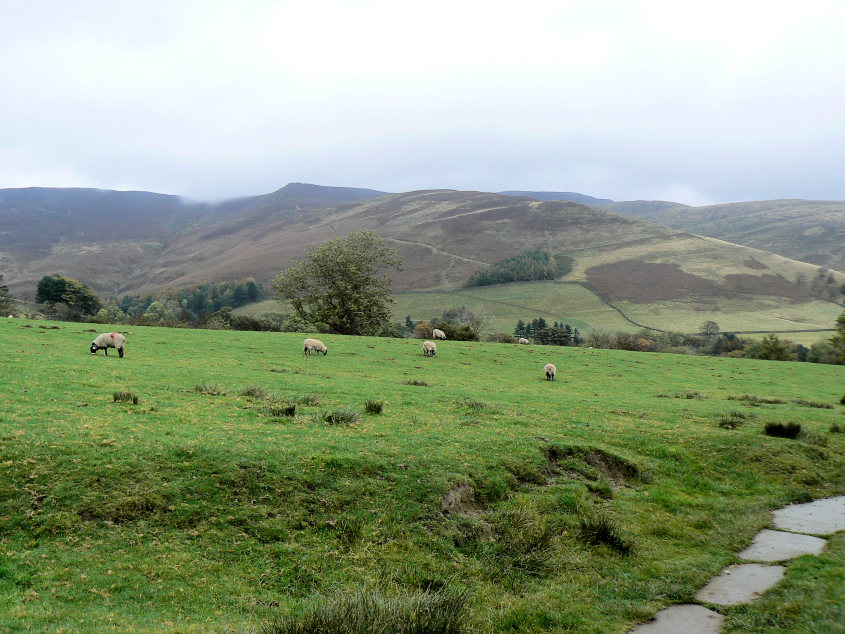 Ringing Roger and The Nab are just out of the cloud.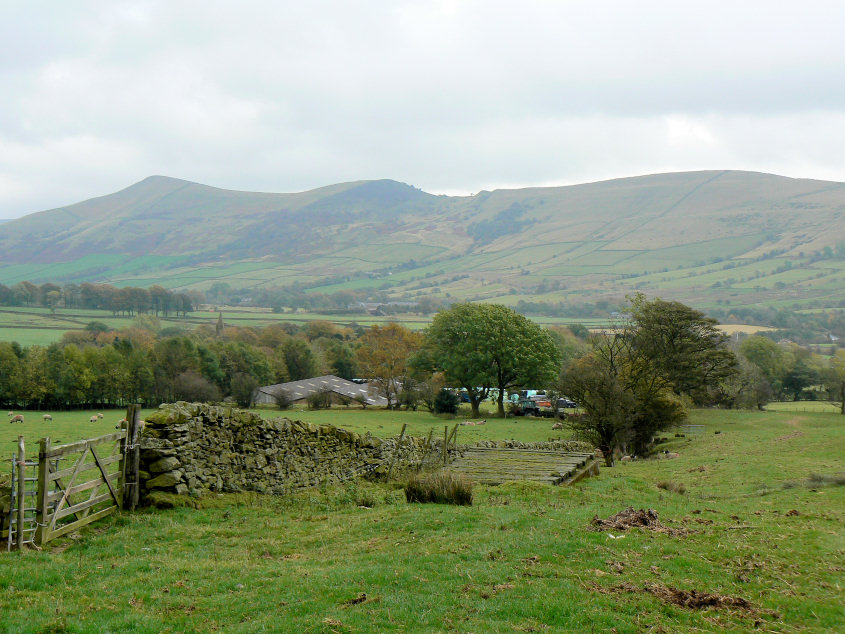 Lose Hill & Back Tor are also clear of cloud, for the moment.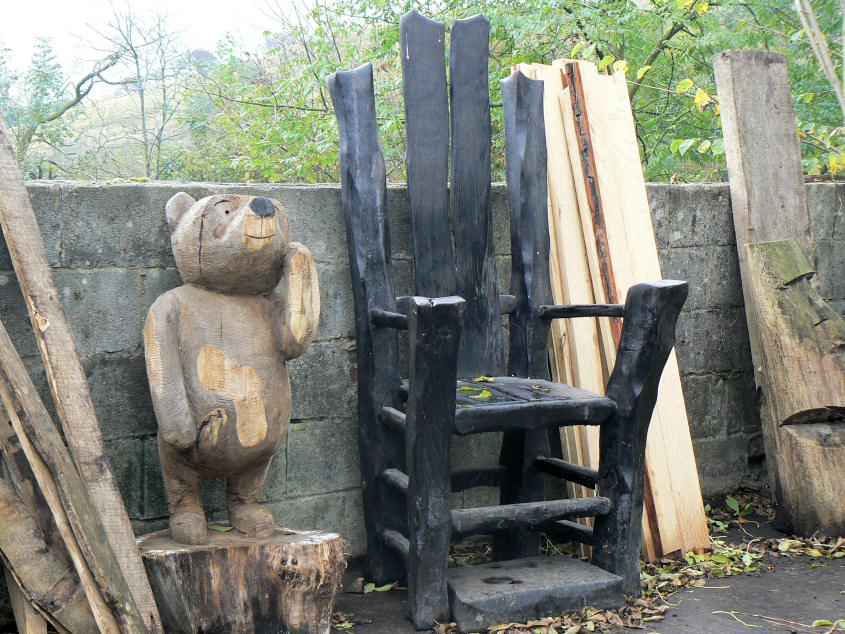 Some new carvings are appearing at Lee Farm.
We all hang around at the bottom of Jacob's Ladder hoping that Simon, whose car had
broken down might catch us up. Sadly he never got to start the walk as
his car's breakdown meant he had to return home.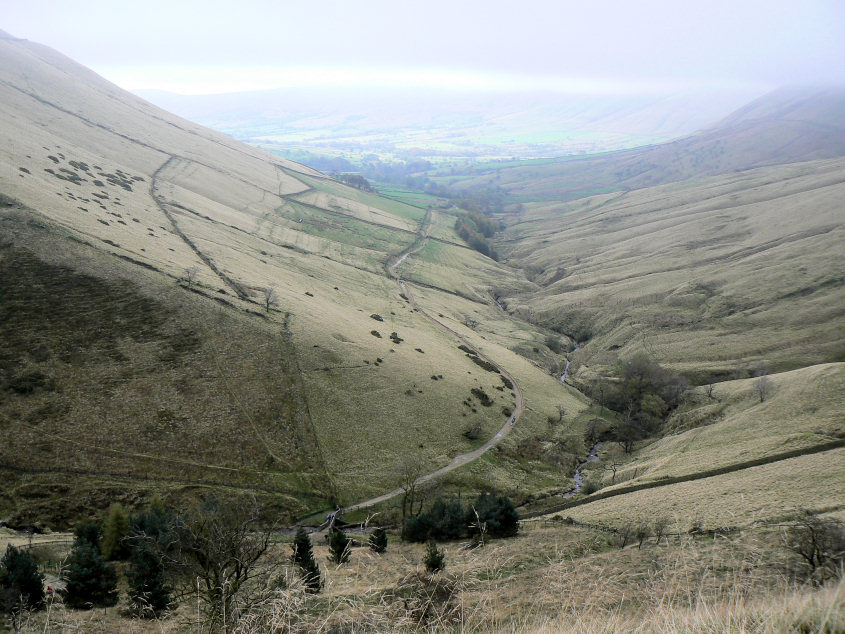 Looking back along the path to Upper Booth from Jacob's Ladder.
Into the murk and onto Kinder Low.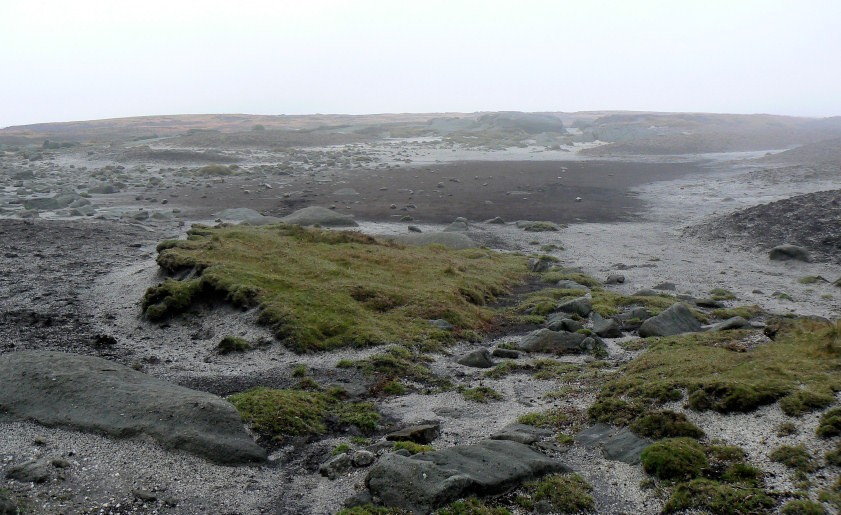 Kinder Low.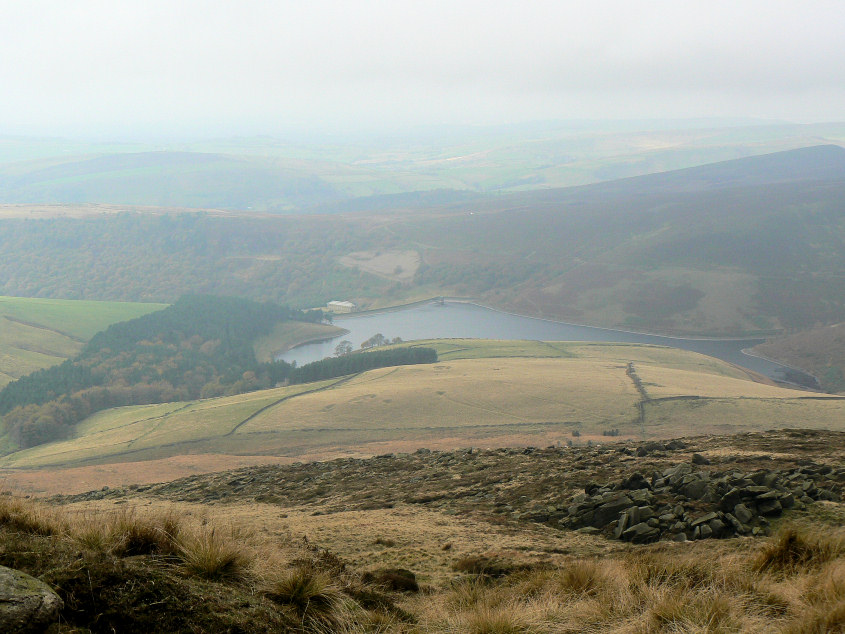 Looking down on Kinder Reservoir and convincing ourselves that the sun was breaking through the cloud.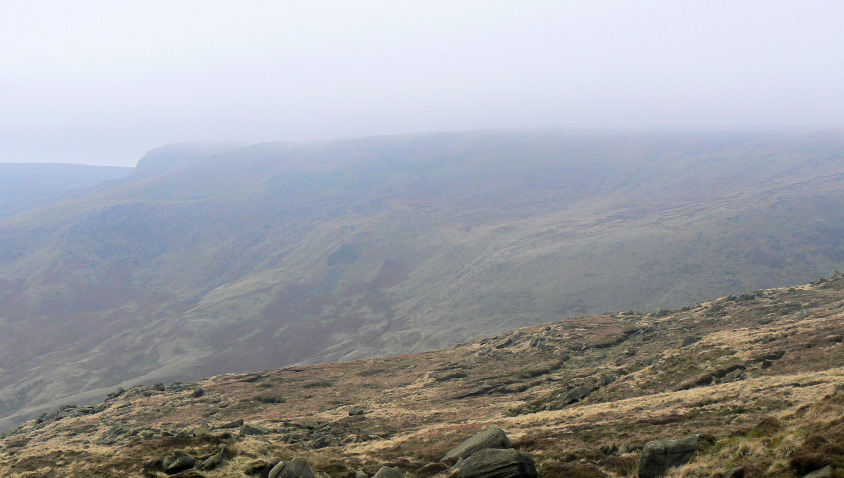 A few minutes later and the cloud and mist gathers on top of Sandy Heys again.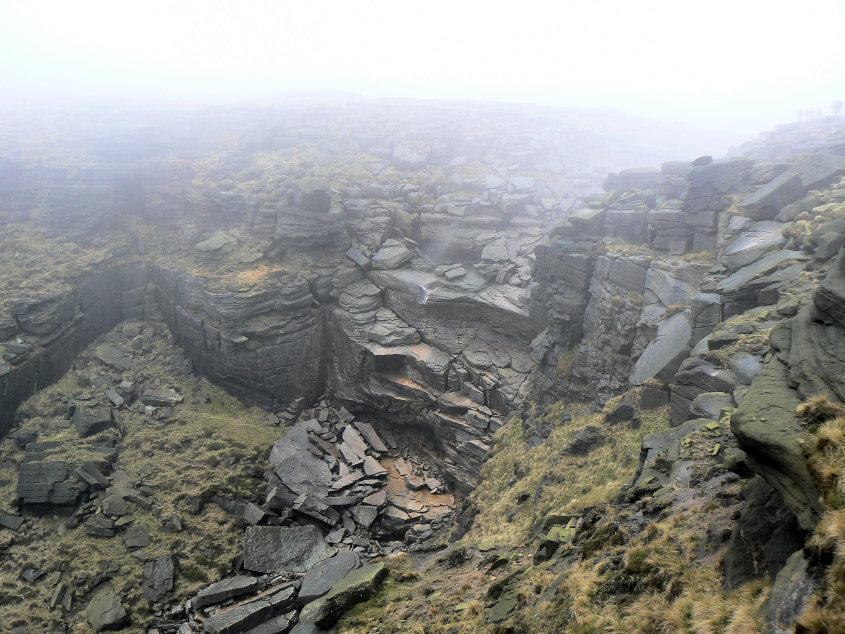 Kinder Downfall not much water coming over it today........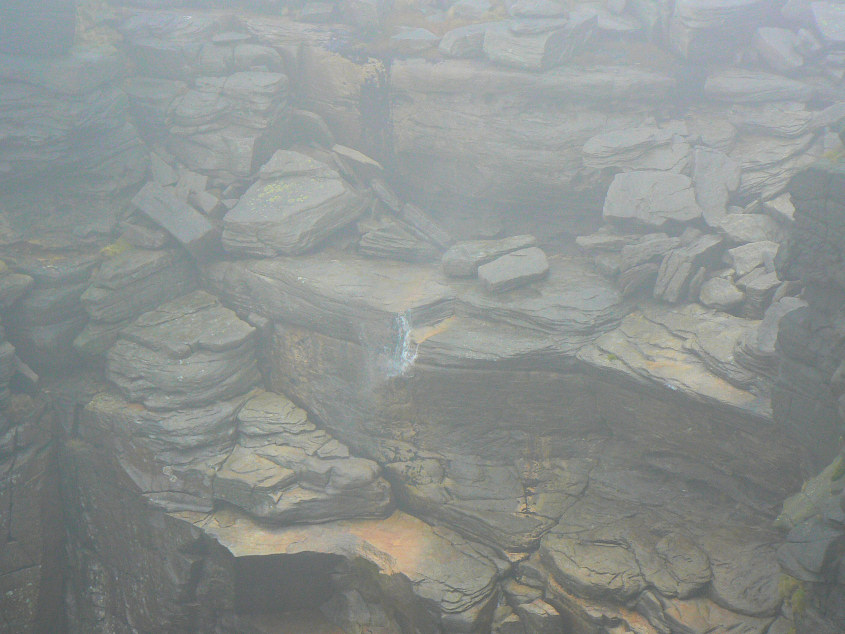 ........in fact on closer inspection the wind is actually blowing the water back up.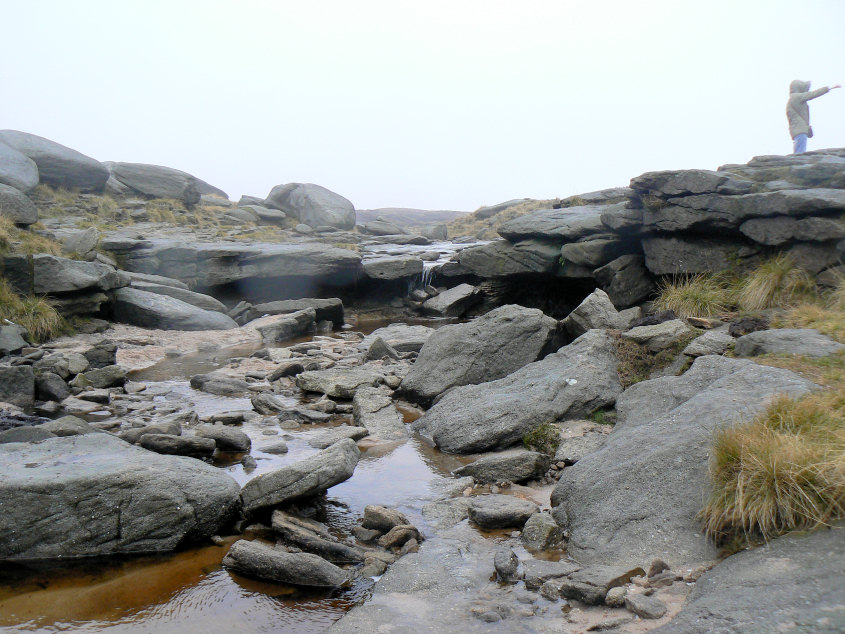 The River Kinder just before it goes over Kinder Downfall.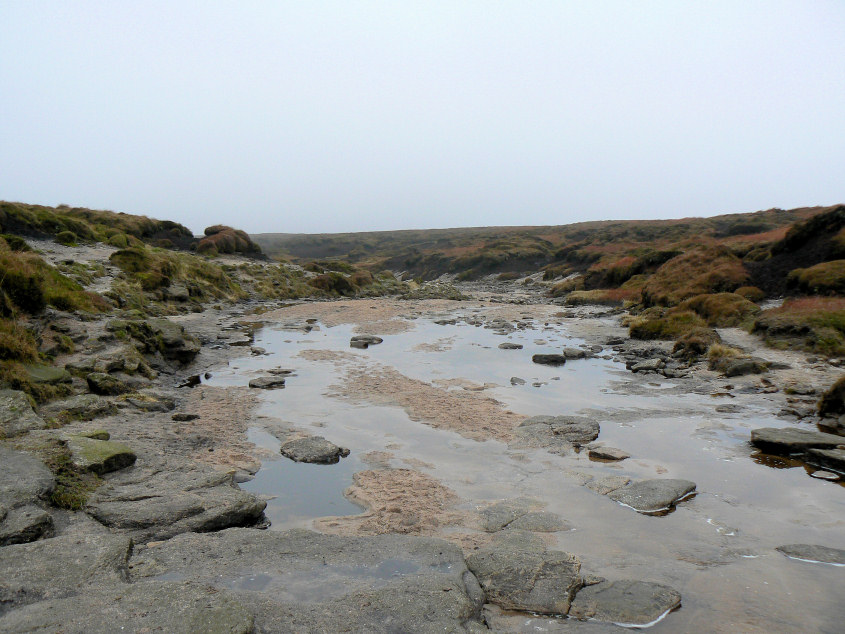 The first part of the crossing of Kinder Scout is relatively easy as you just follow the river from the downfall.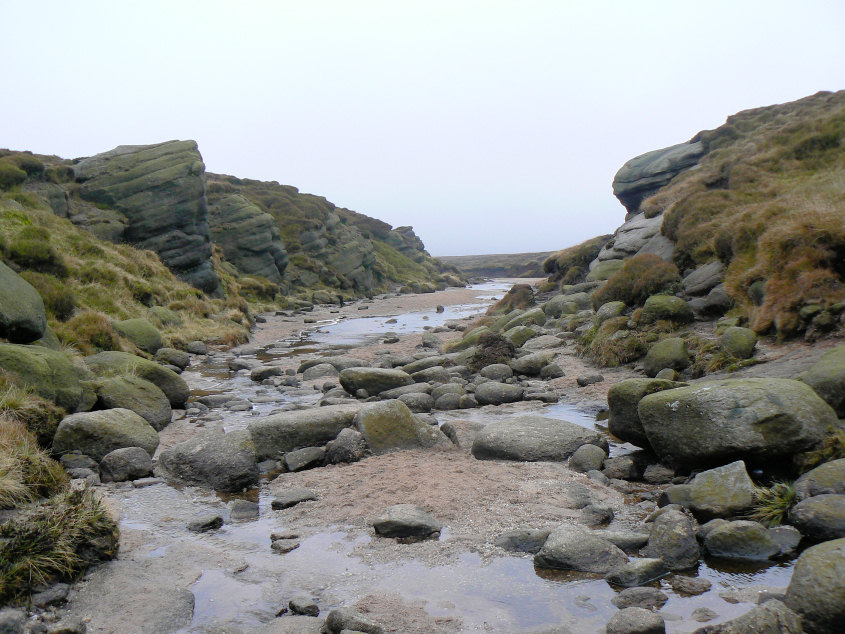 Kinder Gates.
Just after Kinder Gates the fun starts as you have to leave the riverbed and head into and across the moor.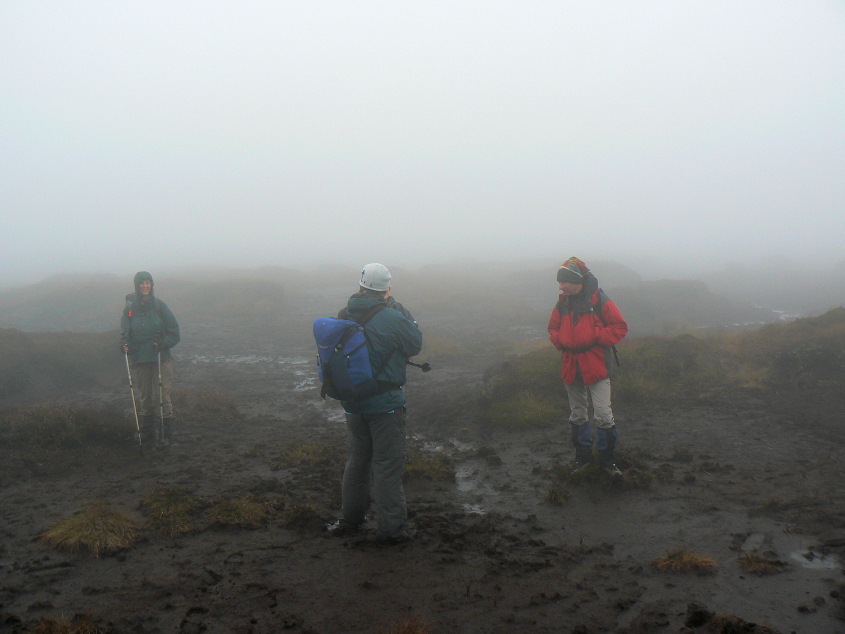 Plenty of wet peat and very little to see as we meet up with the couple who had found Sarah and Tony.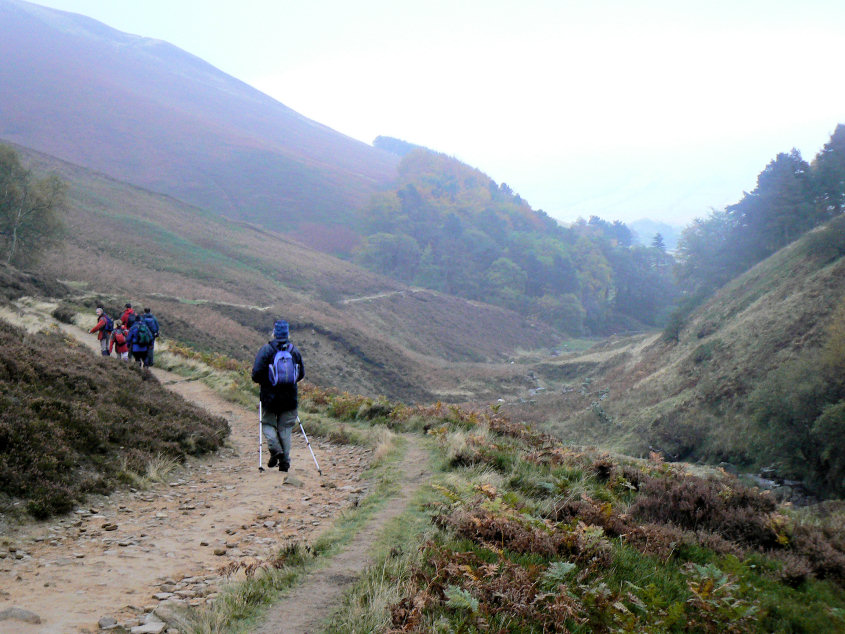 Safely out of the mist, down Grindsbrook Clough and now heading for the pub.