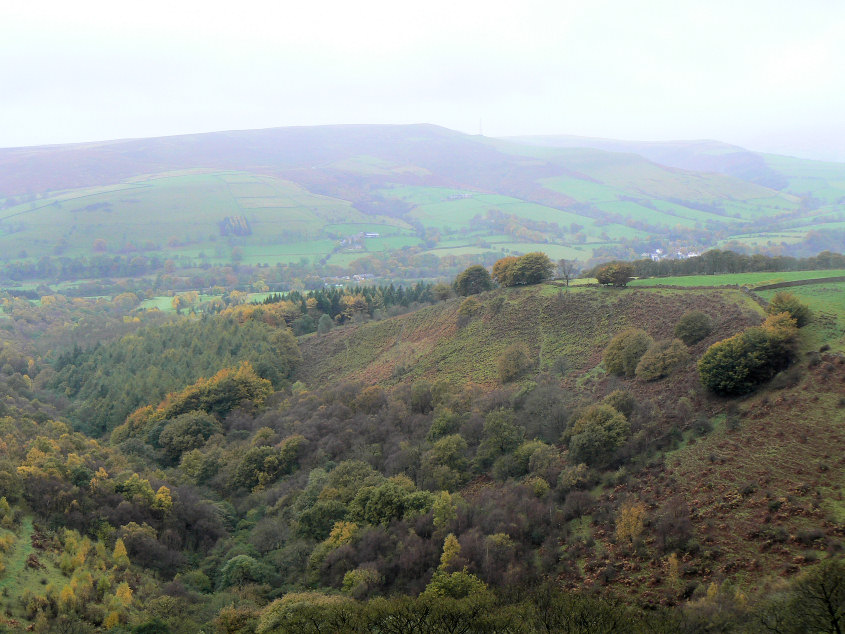 A misty view of Eyam Moor across Hurst Clough.
Bamford Edge comes into view.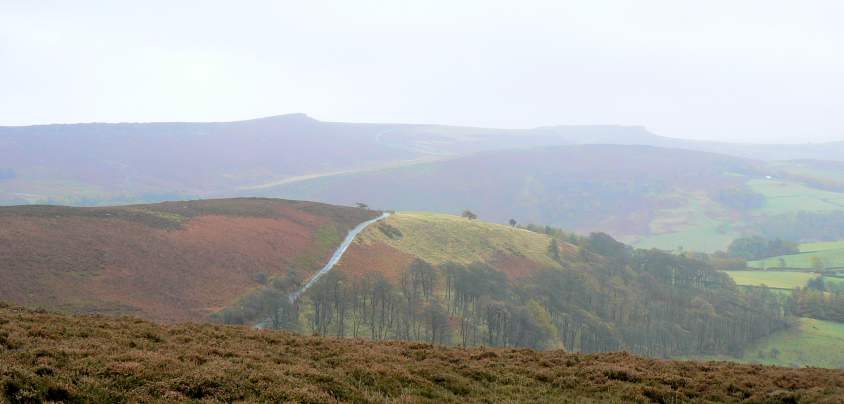 Looking back to Stanage Edge and Higger Tor as we climb up to Bamford Edge.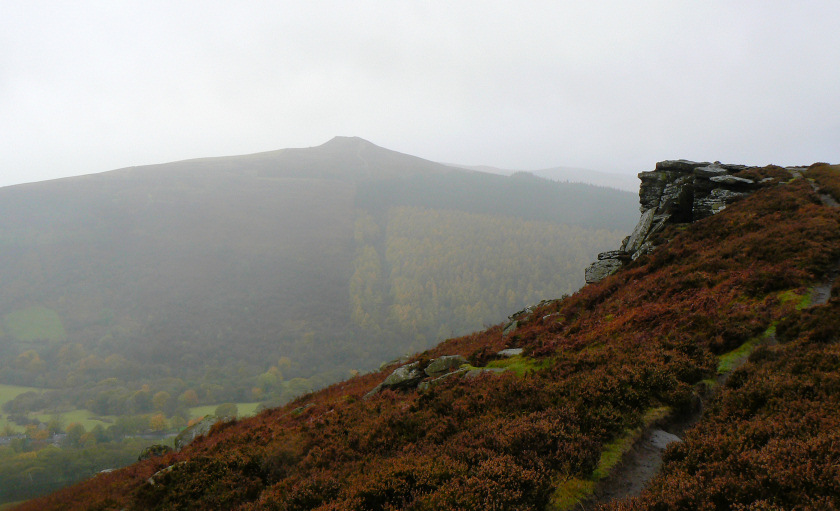 Win Hill as the rain starts again.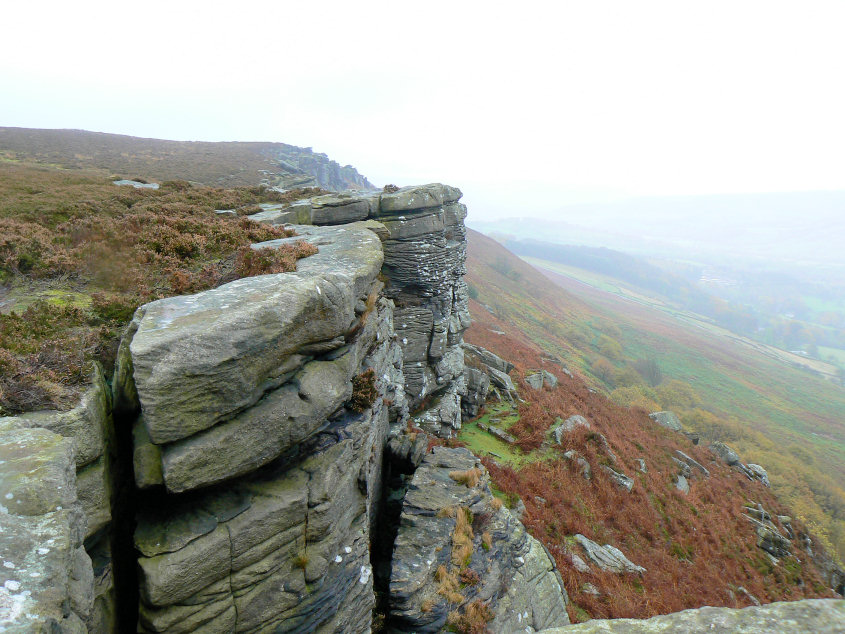 Bamford Edge.
Is this rainbow in the Derwent Valley a sign of improving weather?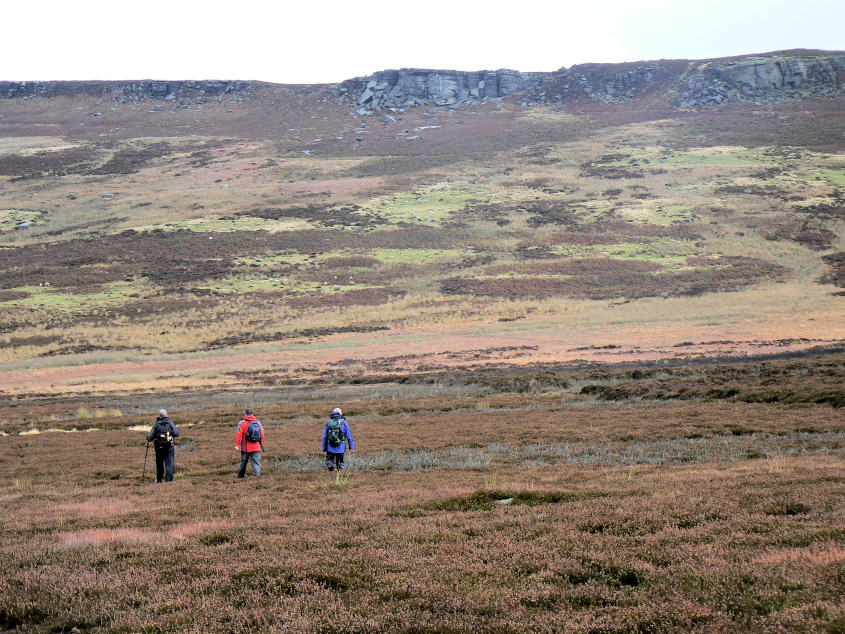 Phil, Neil and John head across Moscar Moor.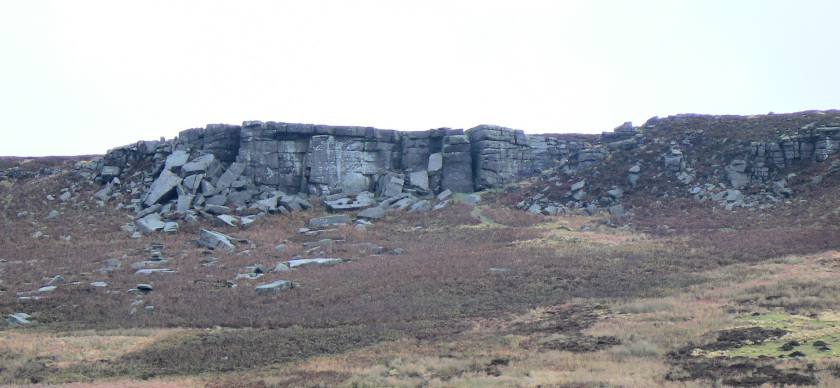 Crow Chin.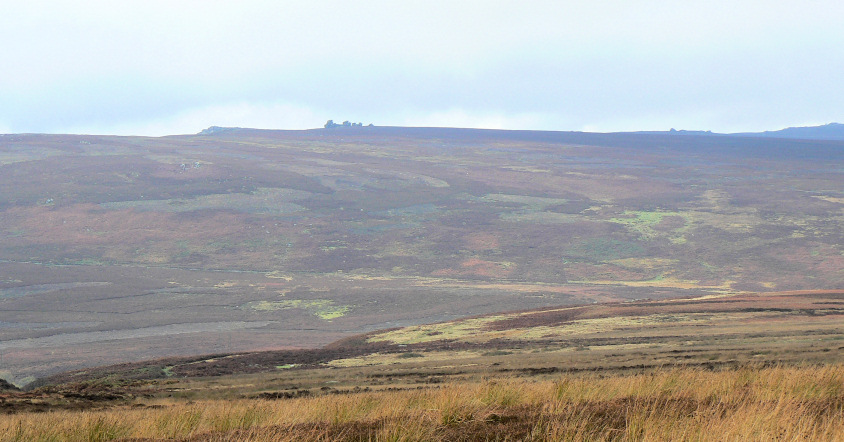 The views are improving, now we can clearly make out the Wheel Stones.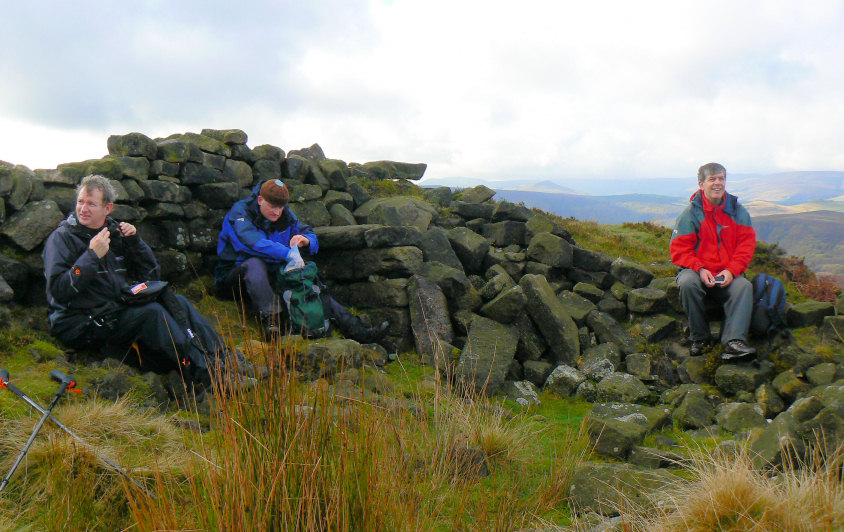 Phil, John and Neil grabbing the comfortable spots for lunch. We opted for lunch just below
Stanage End rather than trying to find some shelter from the wind up on the edge itself.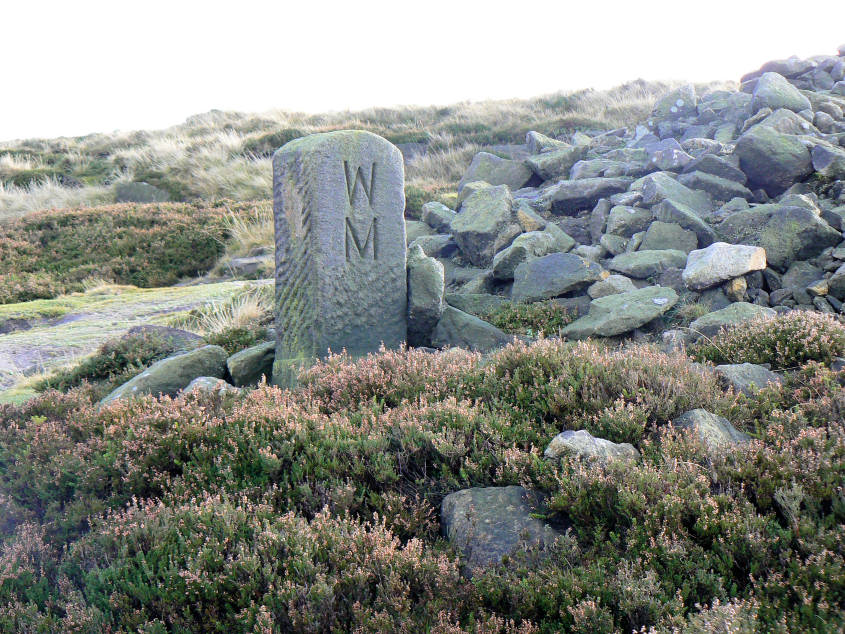 One of the boundary stones at Stanage End. The other side has the letters WW.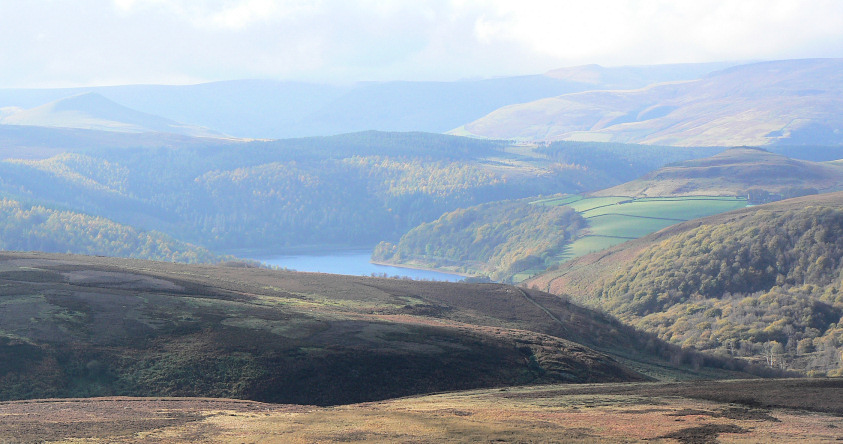 A brief glimpse of Ladybower Reservoir as we head towards High Neb.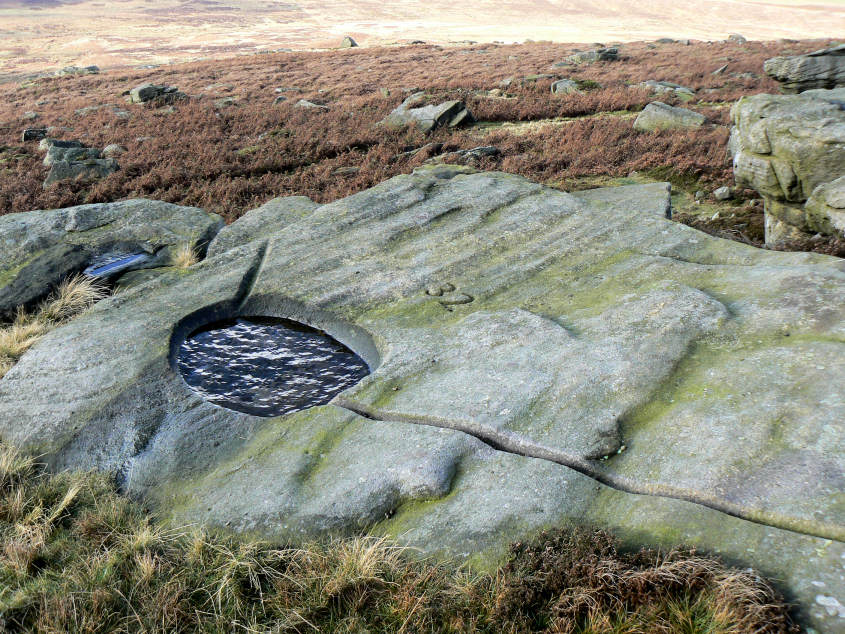 One of the many numbered water-holes that you can see along this edge.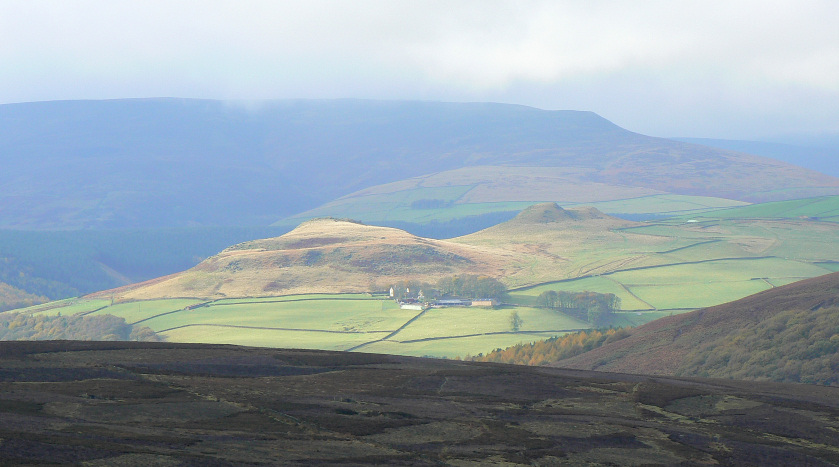 Crook Hill is lit up by the sun.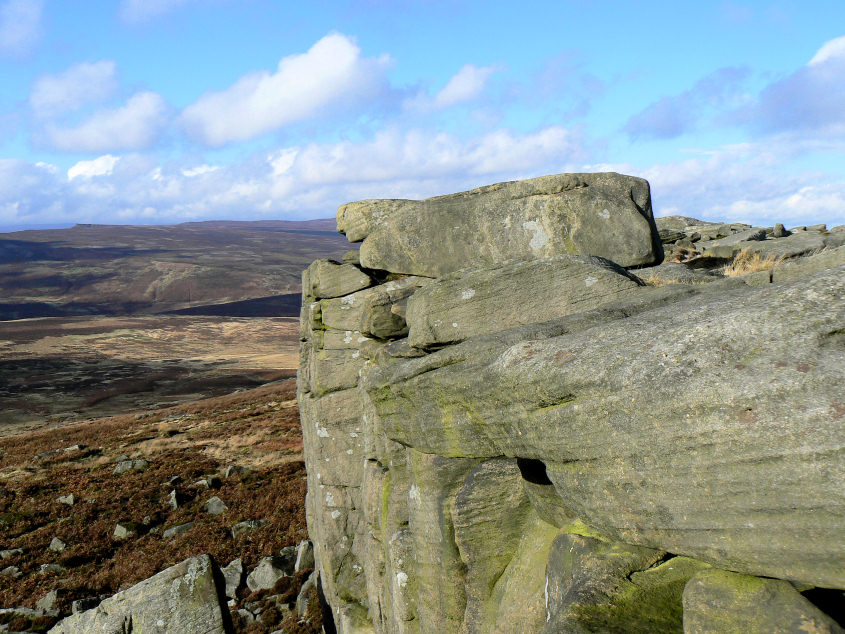 Derwent Edge from Stanage Edge.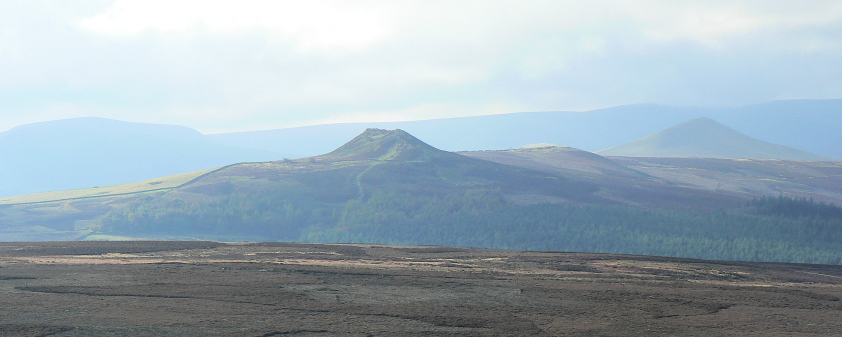 Win Hill and Lose Hill are much clearer now.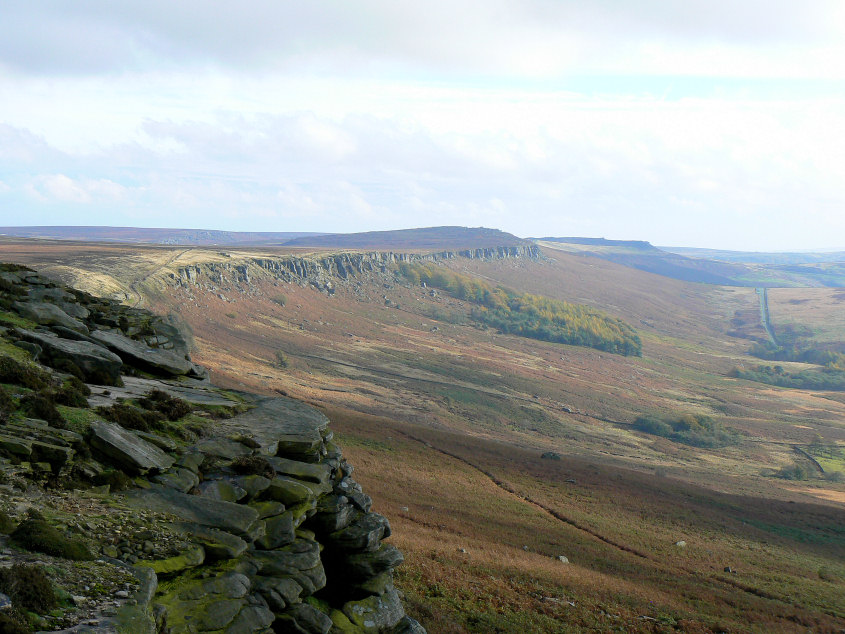 Stanage Edge from High Neb with Higger Tor in the distance.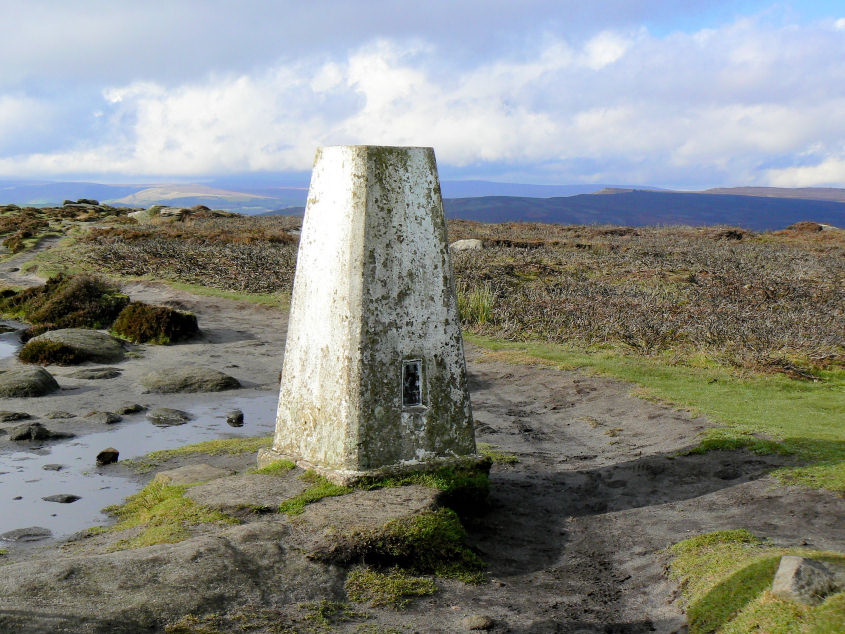 High Neb's trig point.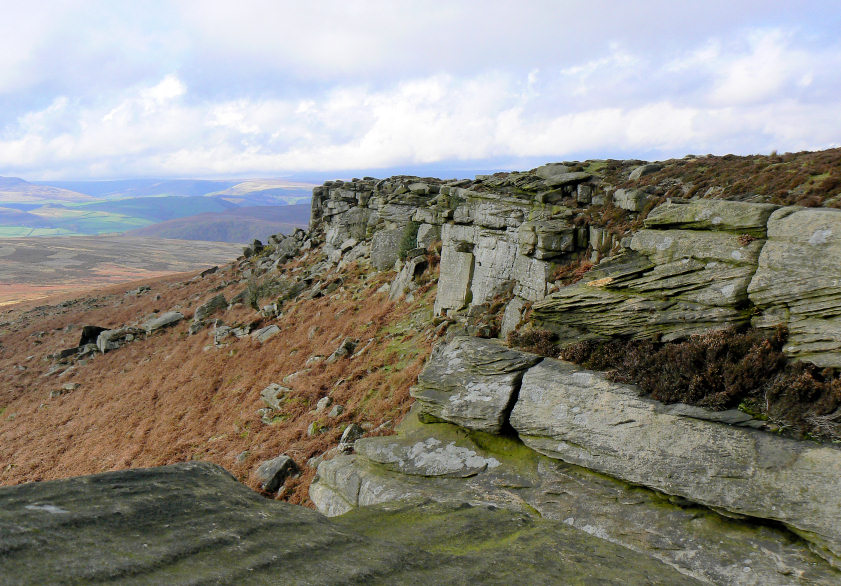 Looking back along the edge towards Crow Chin from High Neb.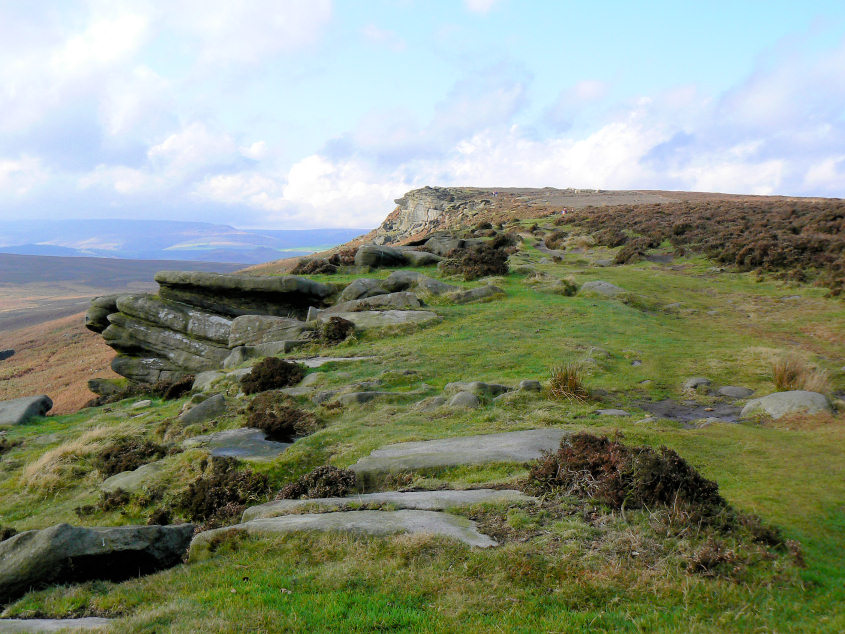 High Neb from the point where we started to descend along Long Causeway.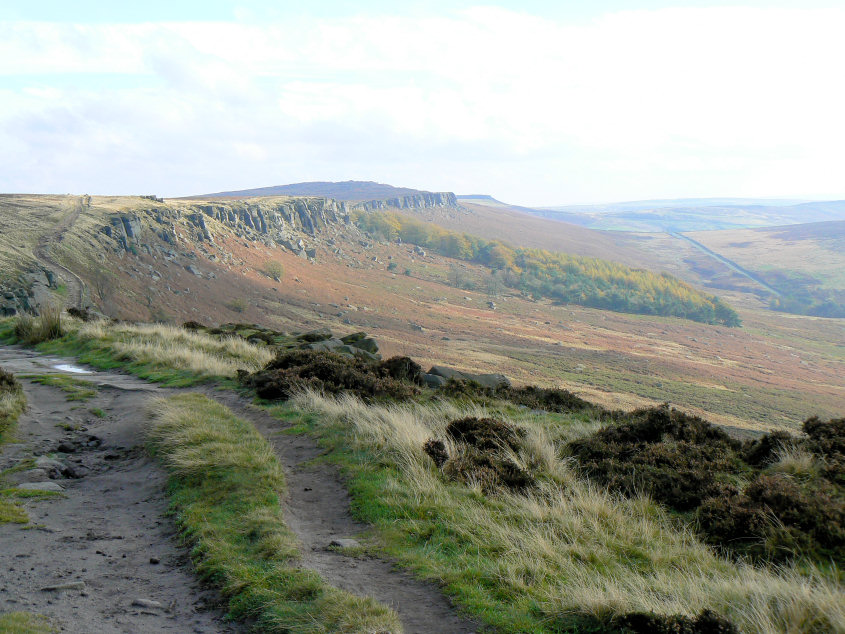 Stanage Edge.