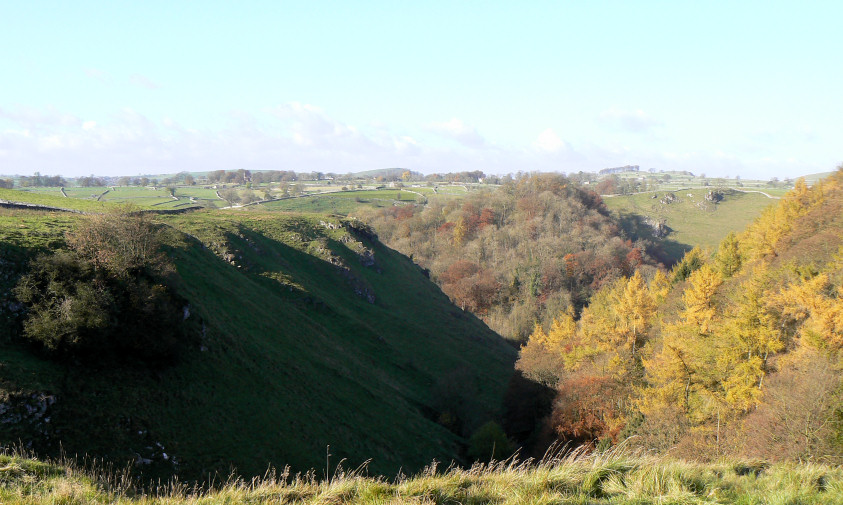 The walk started with a gentle climb onto the top of Shining Tor which
gives you some wonderful views across the tops of the dales.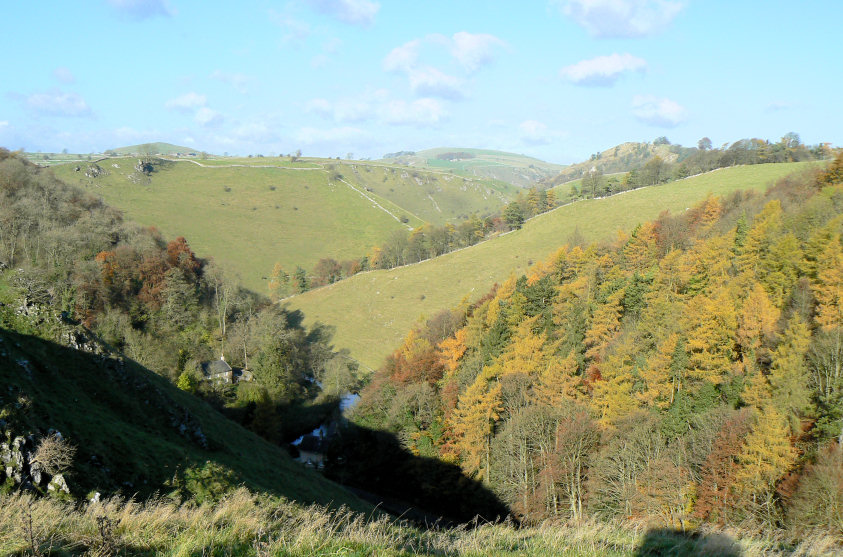 Looking into Wolfscote Dale with Narrowdale Hill and
Gratton Hill being the two peaks in the distance.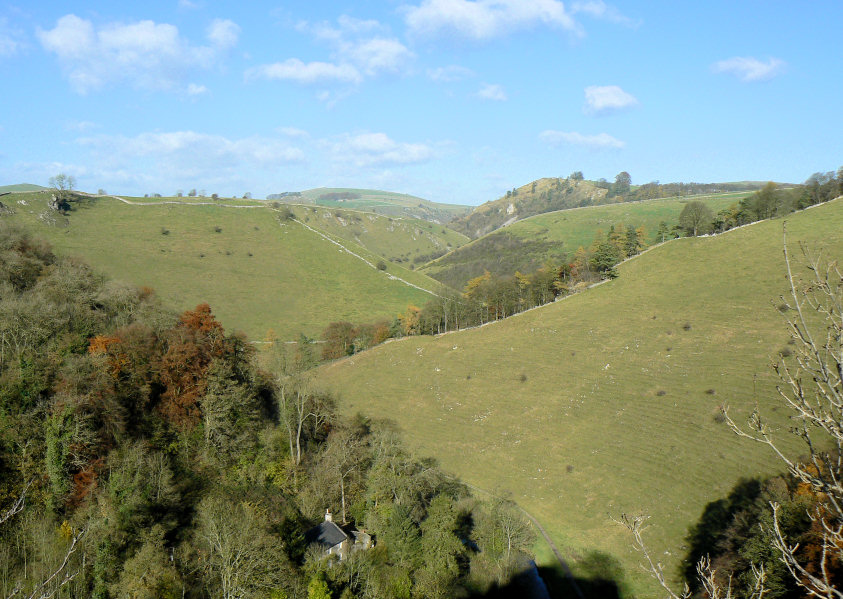 The twists and turns of Wolfscote Dale are visible from further along the top of Shining Tor.
Mill Dale, immediately below Shining Tor.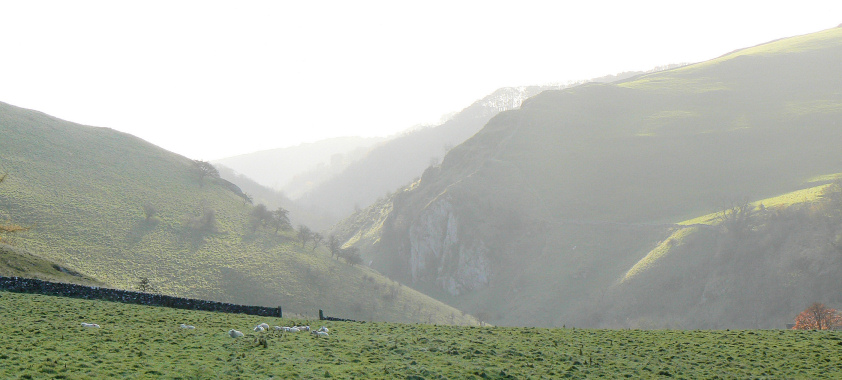 A brief glimpse into Dove Dale.
The limestone cliff is Ravens Tor.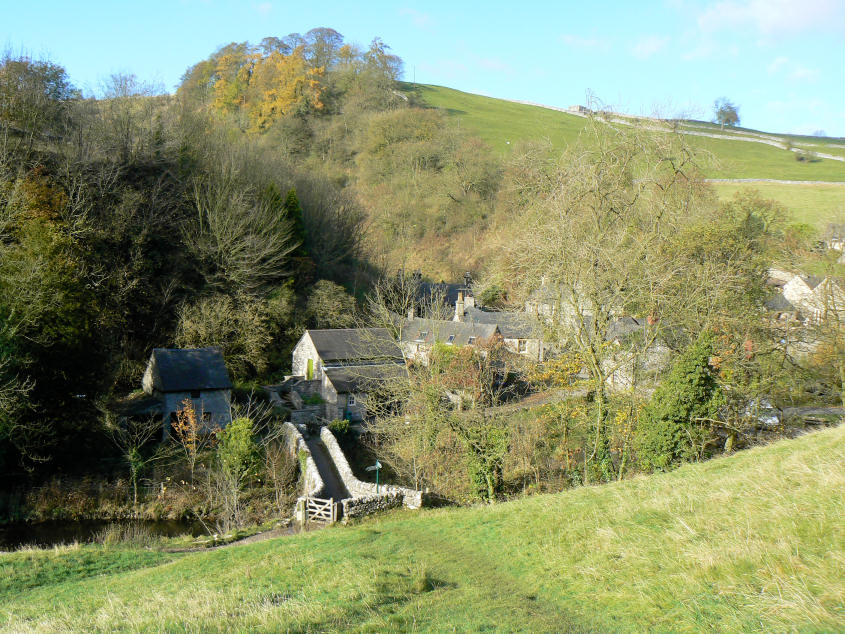 A steep descent into the charming hamlet of Milldale.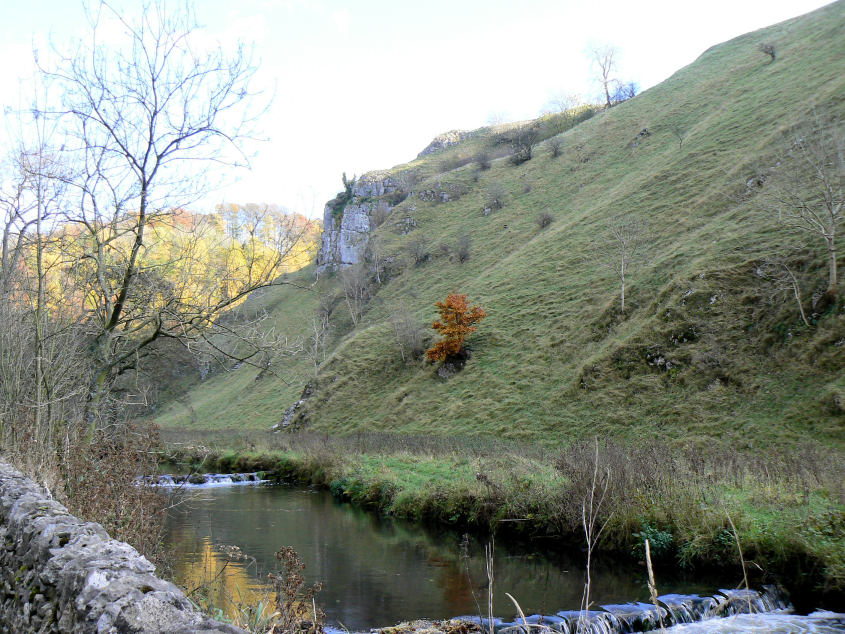 Shining Tor from Mill Dale.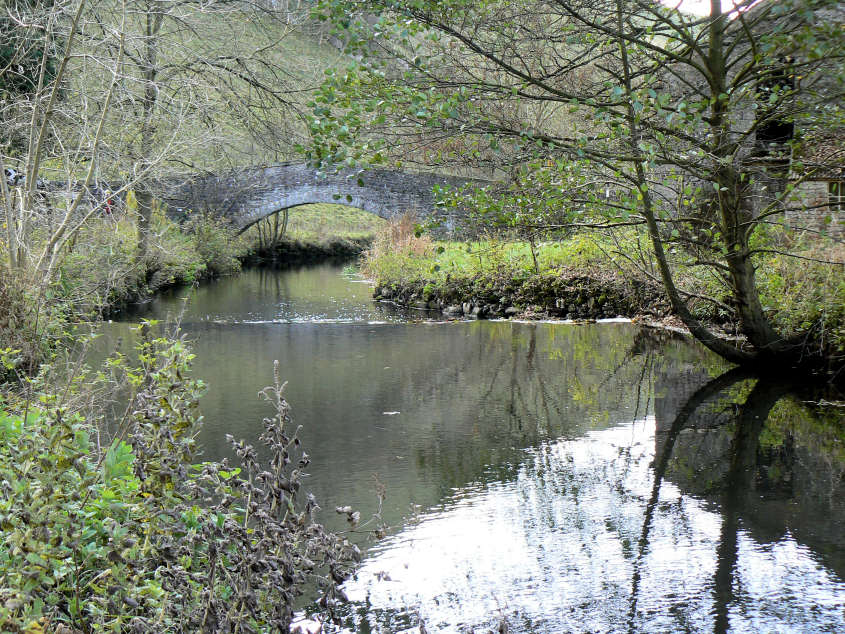 You enter Wolfscote Dale by the side of this bridge.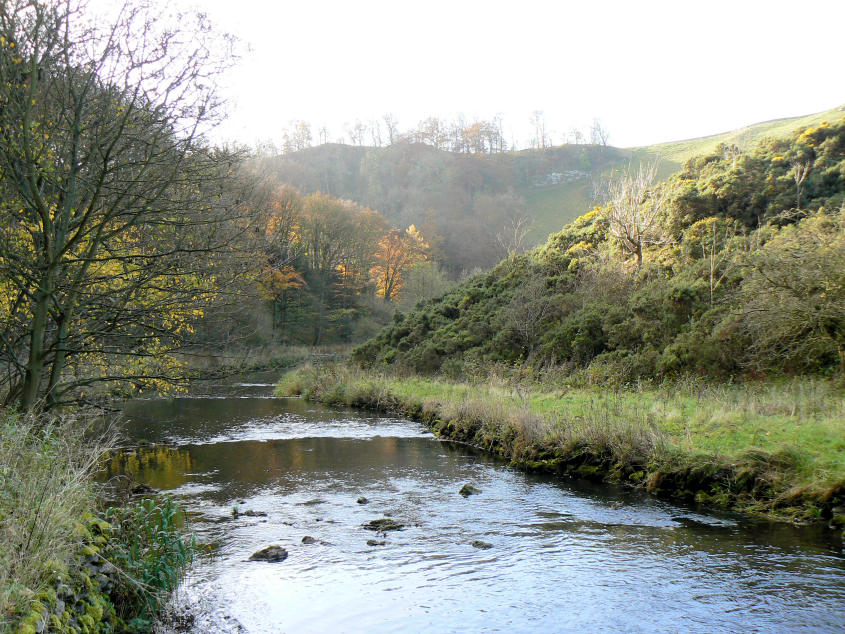 The River Dove.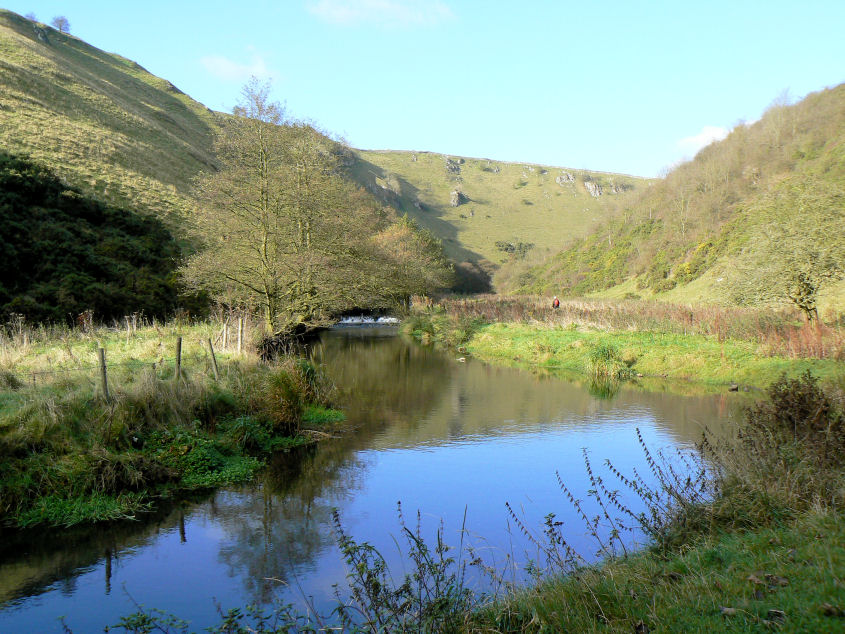 Reflections in the River Dove.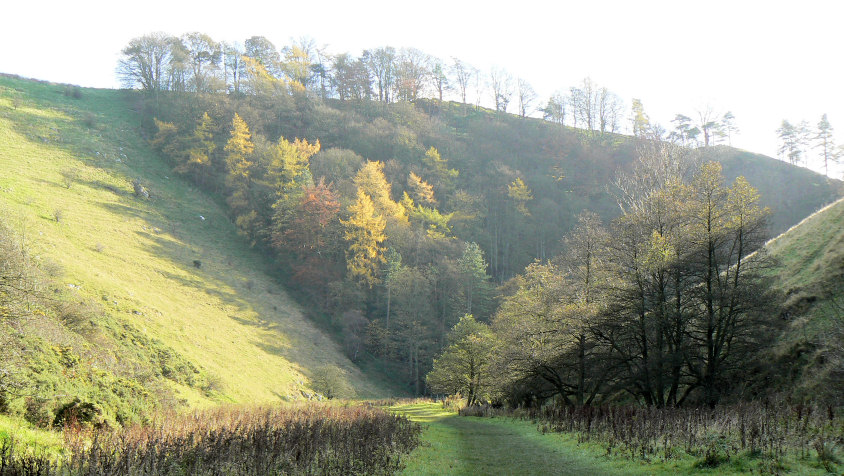 Autumn colours in Wolfscote Dale ...........
............. and again.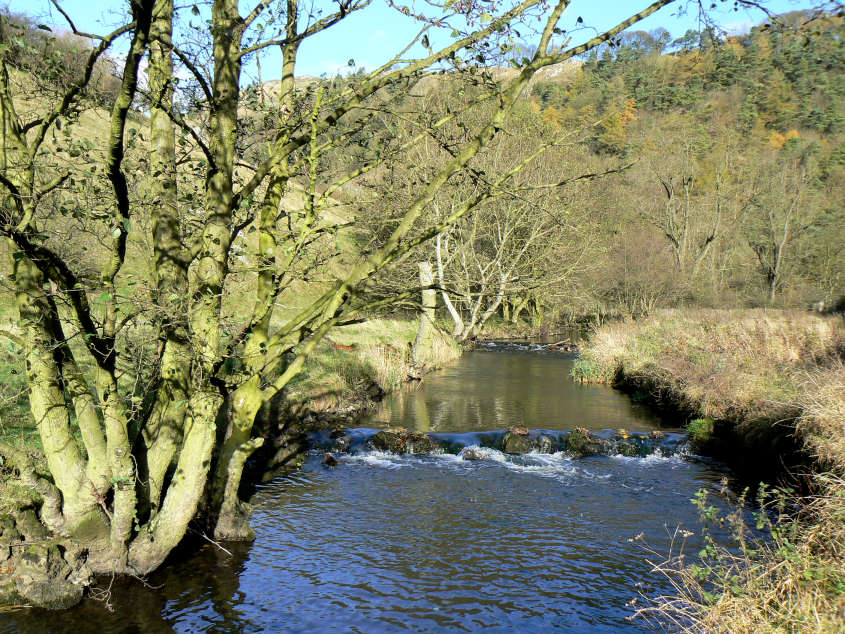 The weirs just before Coldeaton Bridge.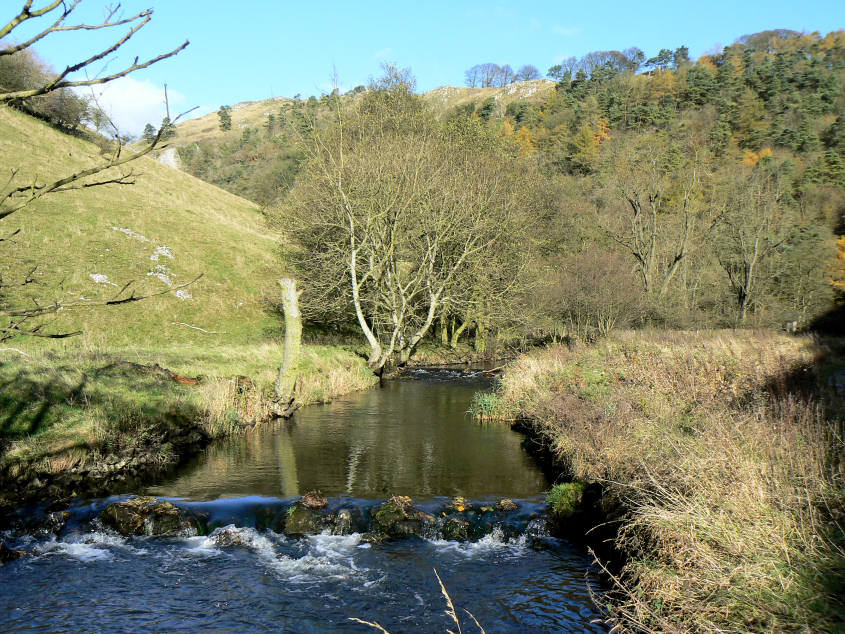 From the same spot but this time with a glimpse of Iron Tors above the trees.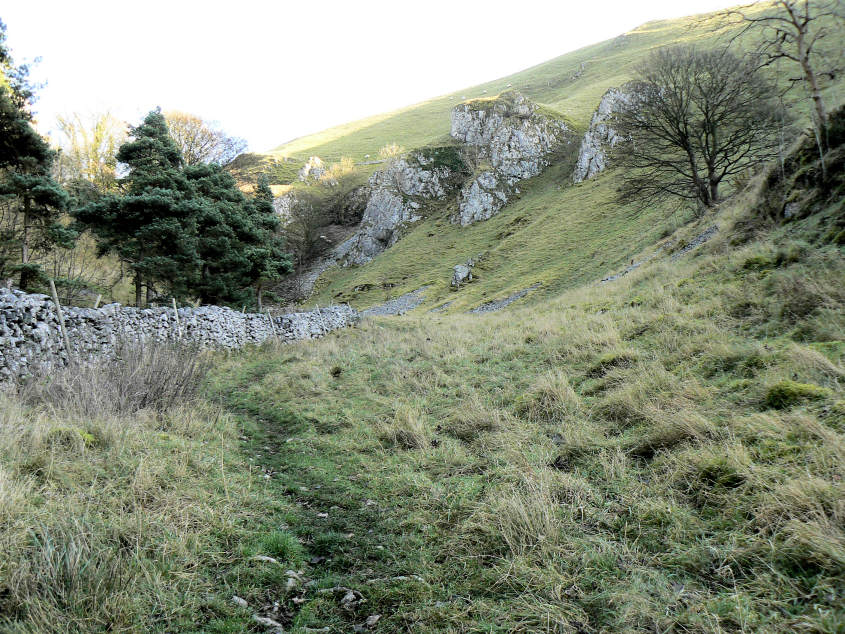 Heading up the unnamed dry dale from Coldeaton Bridge.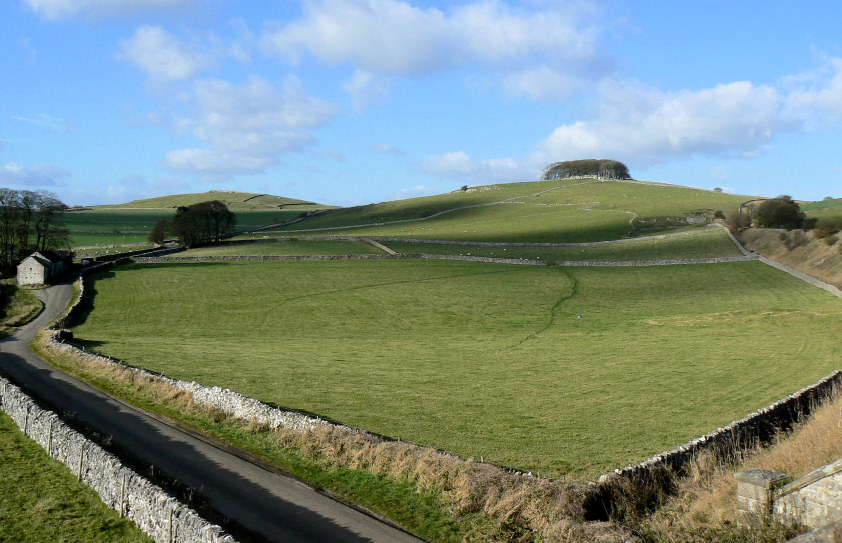 Johnson's Knoll from the Tissington Trail.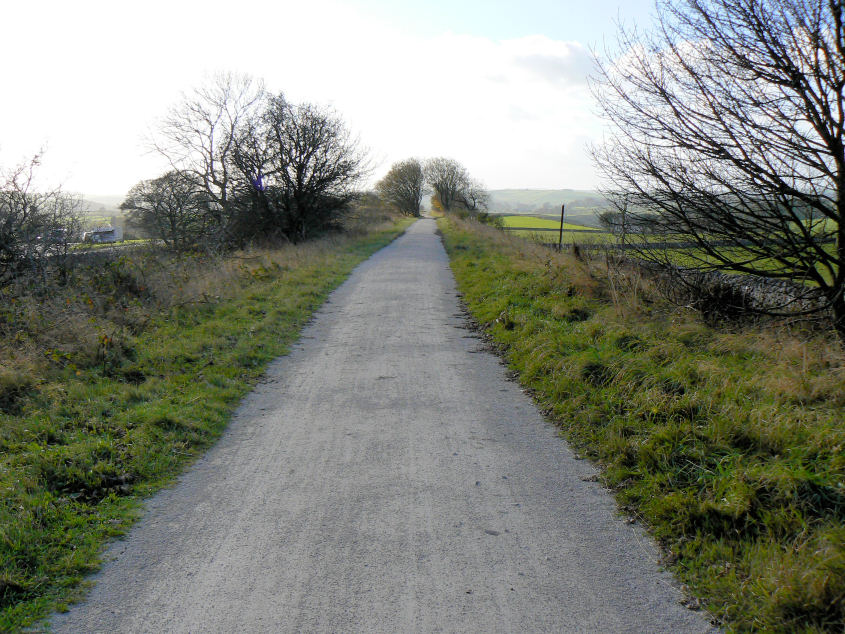 The Tissington Trail, an easy path back to the car.