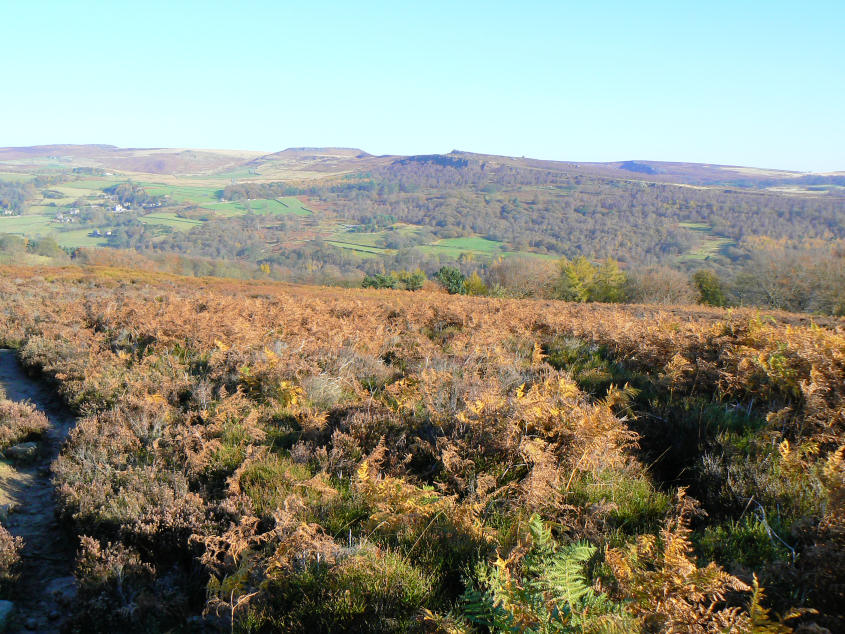 Looking across Eyam Moor to Hathersage Moor.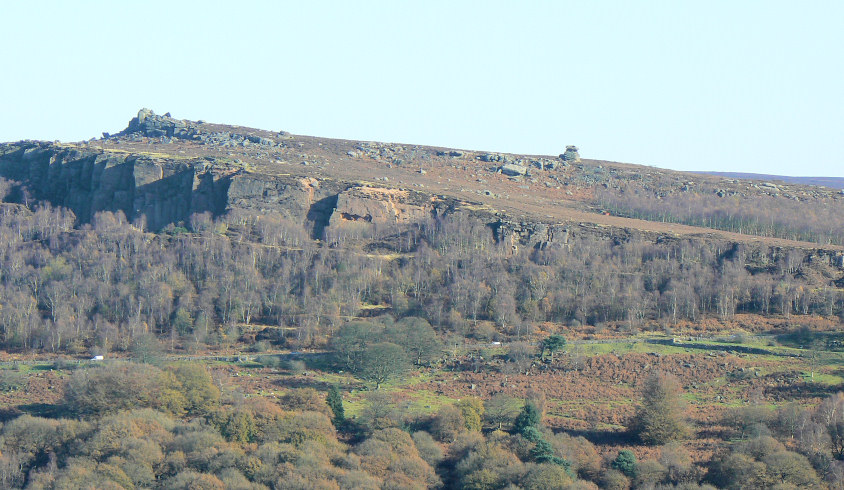 Zooming in on Over Owler Tor and the distinctive rock Mother Cap.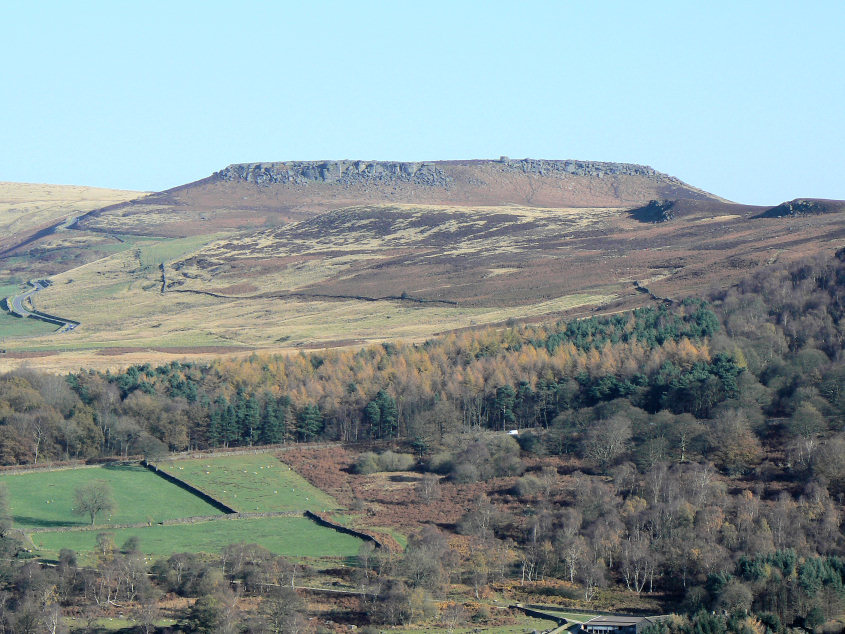 A close-up of Higger Tor.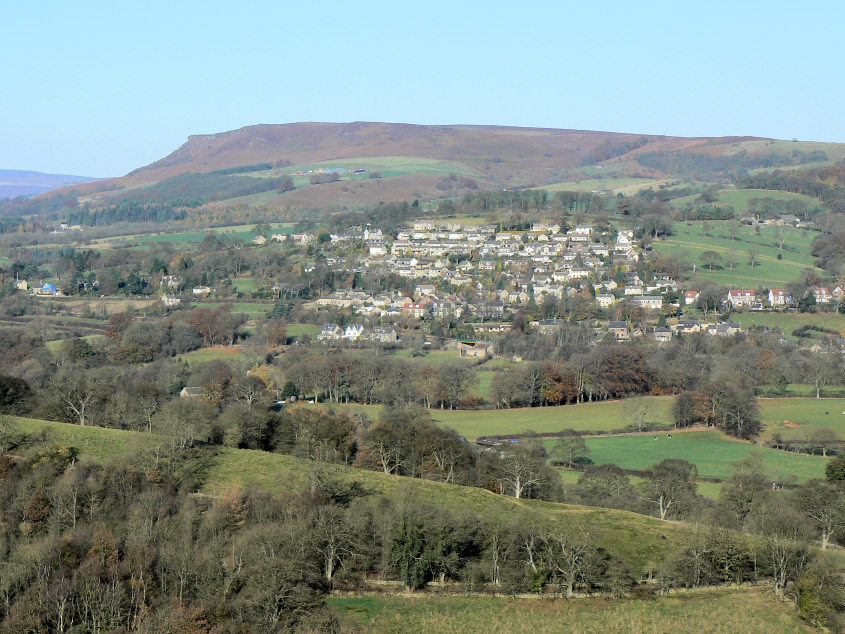 Looking across Bamford to Bamford Edge.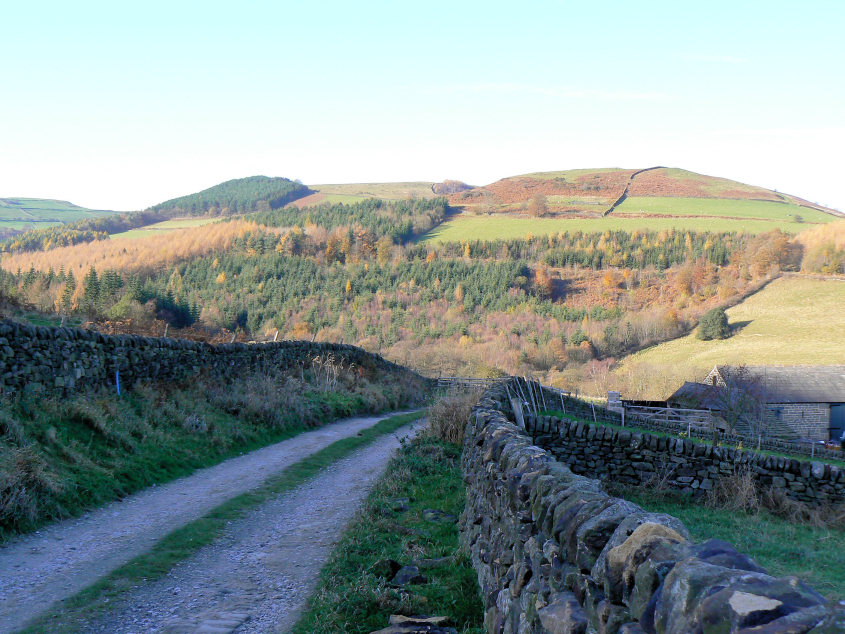 High Low Bank (L) and High Low (R).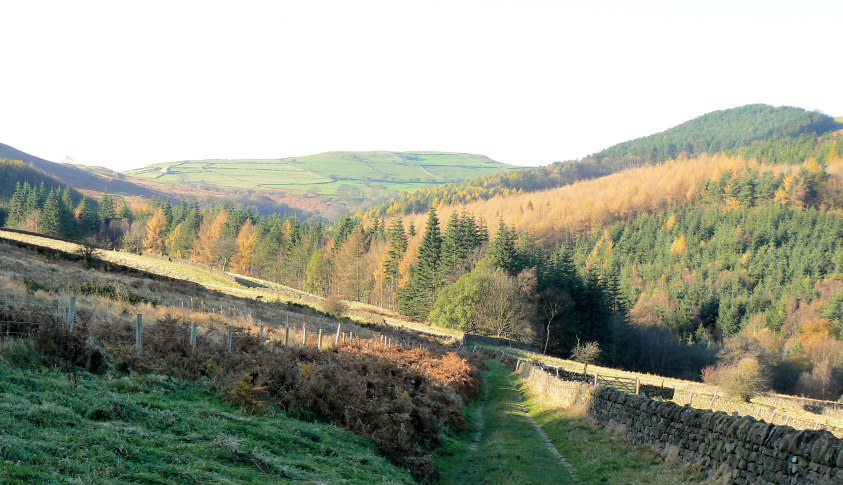 Abney Low seen above Mill Wood.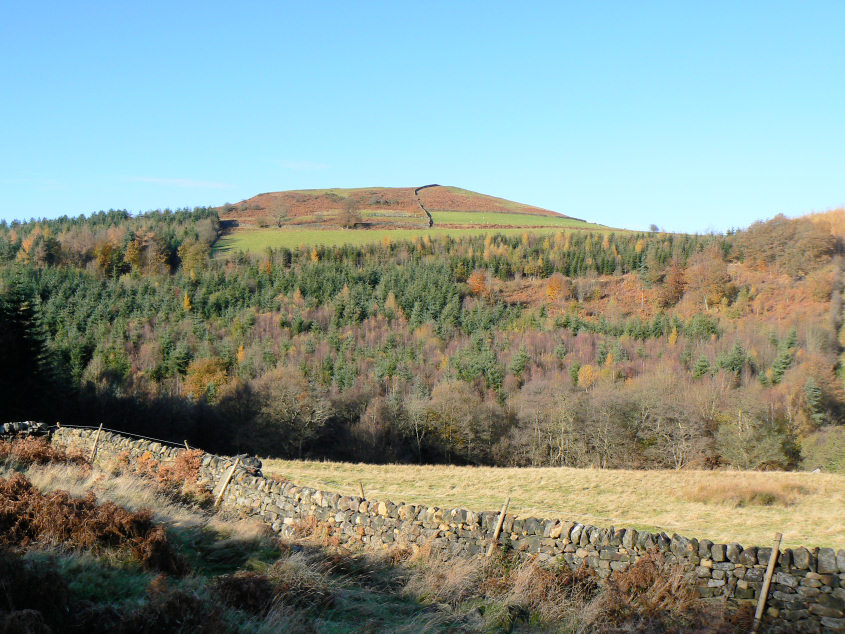 Highlow Wood and High Low.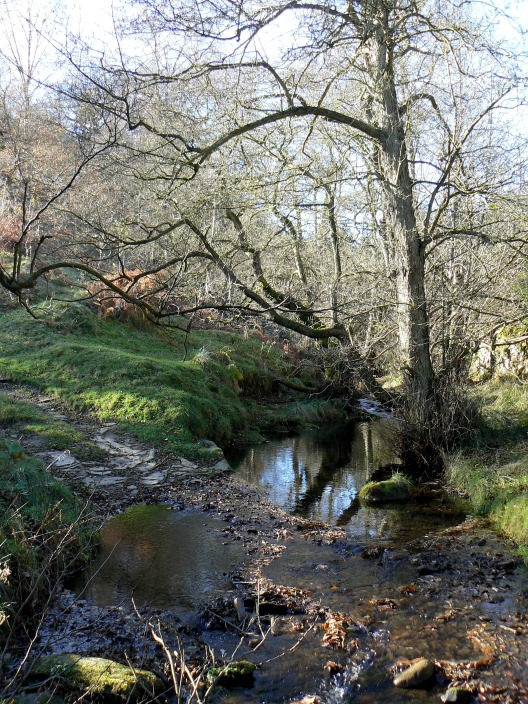 Highlow Brook.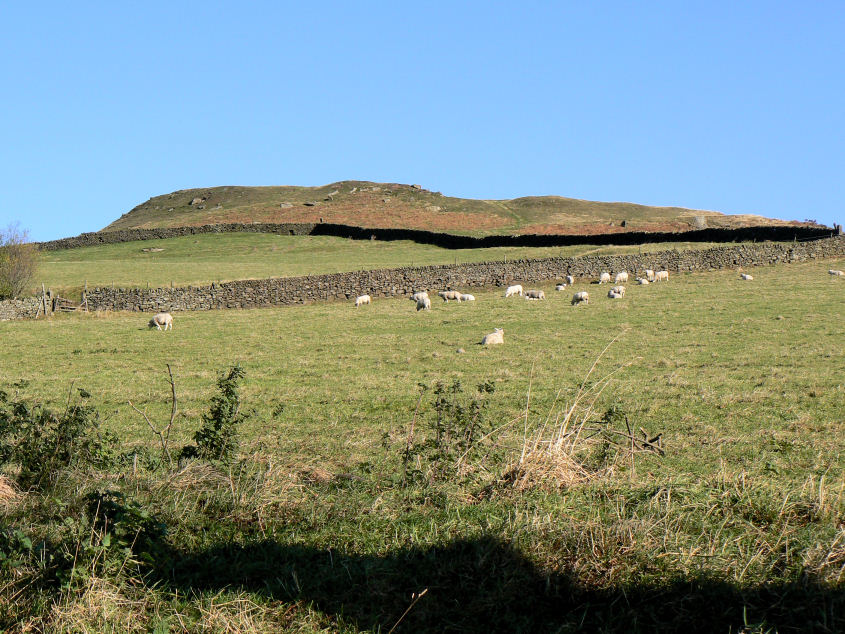 High Low.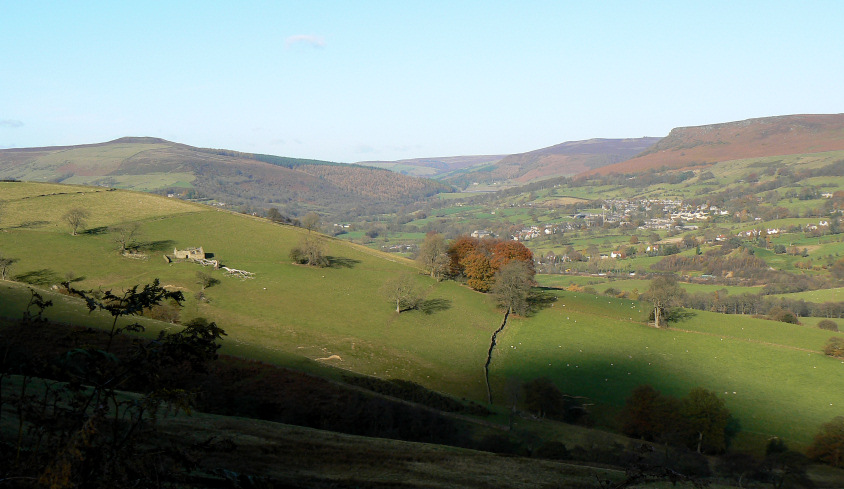 Win Hill and Bamford Edge from Offerton Moor.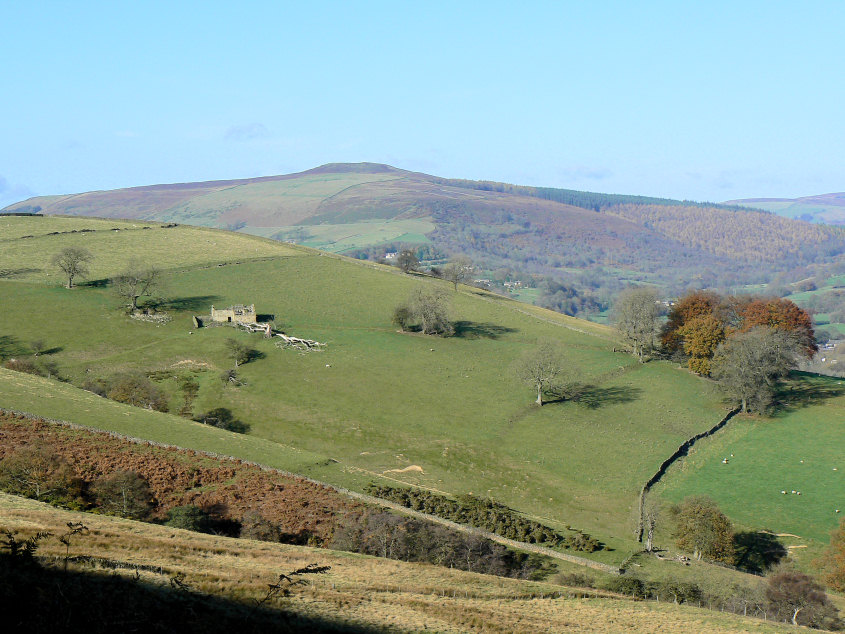 Win Hill.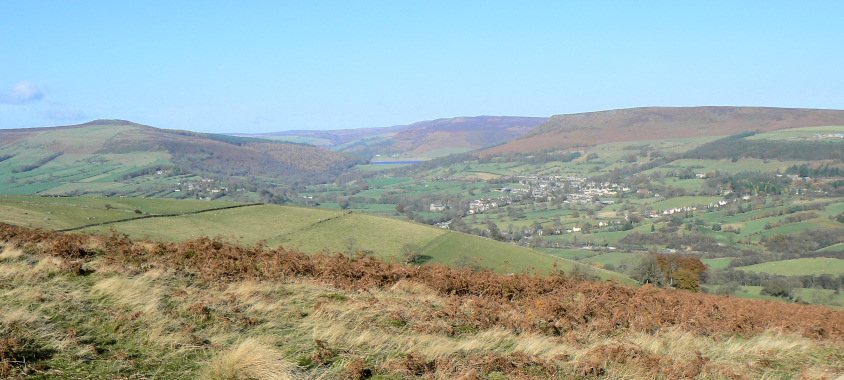 From the top of Offerton Moor it is possible to make out Ladybower Reservoir.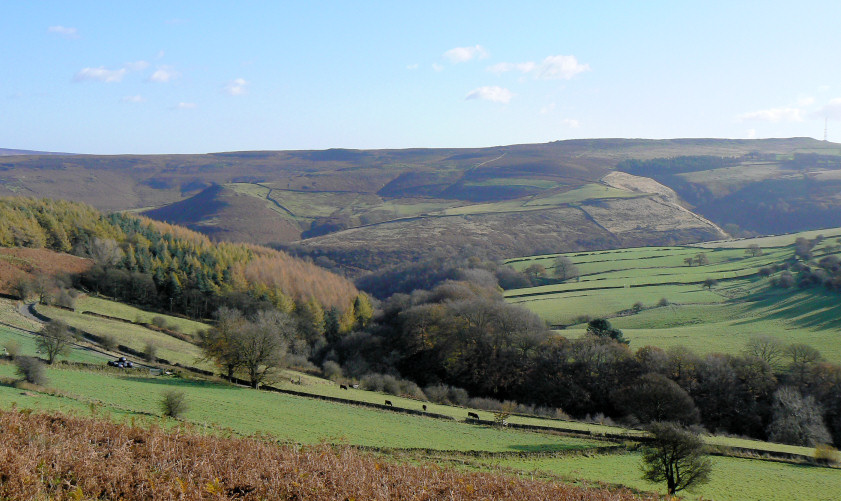 Eyam Moor from Smelting Hill.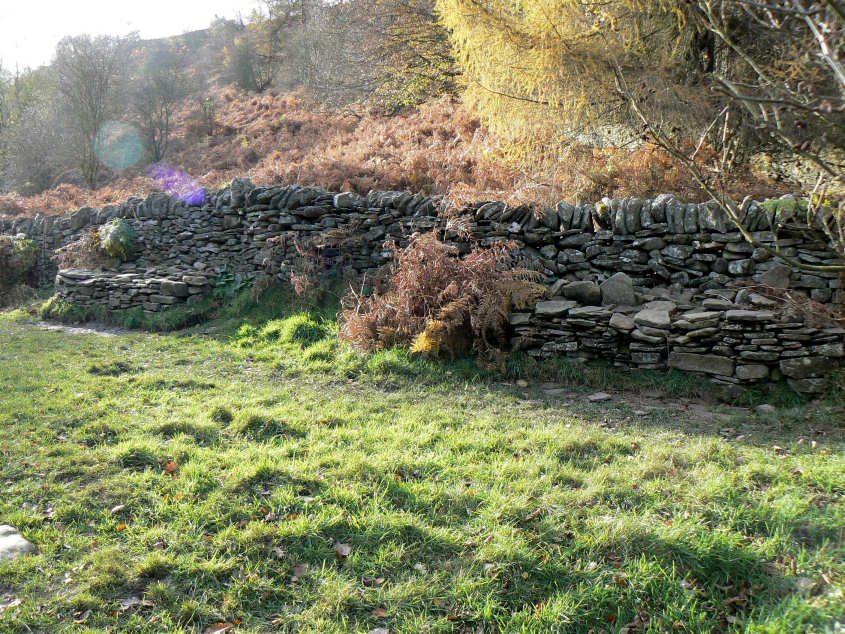 The two stone seats at Stoke Ford.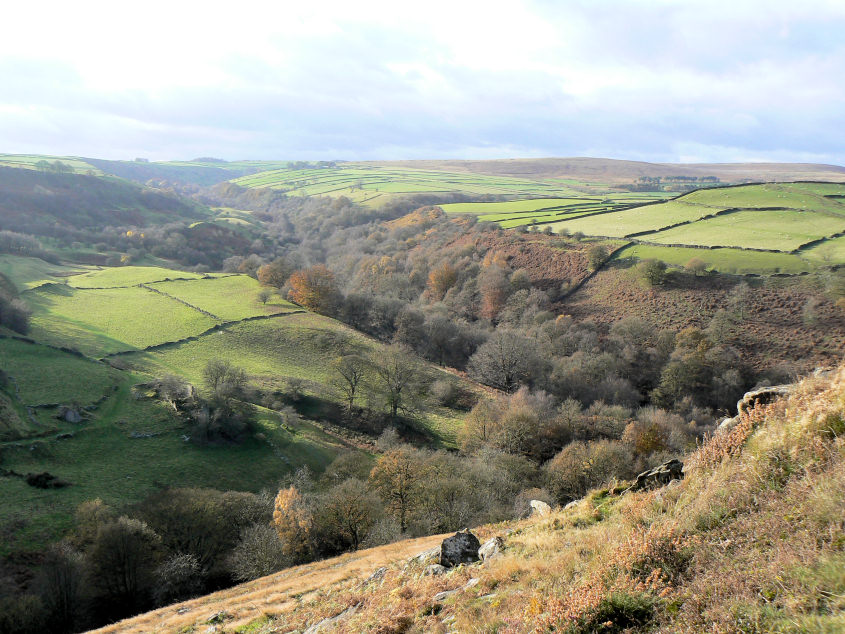 Bretton Clough from Eyam Moor.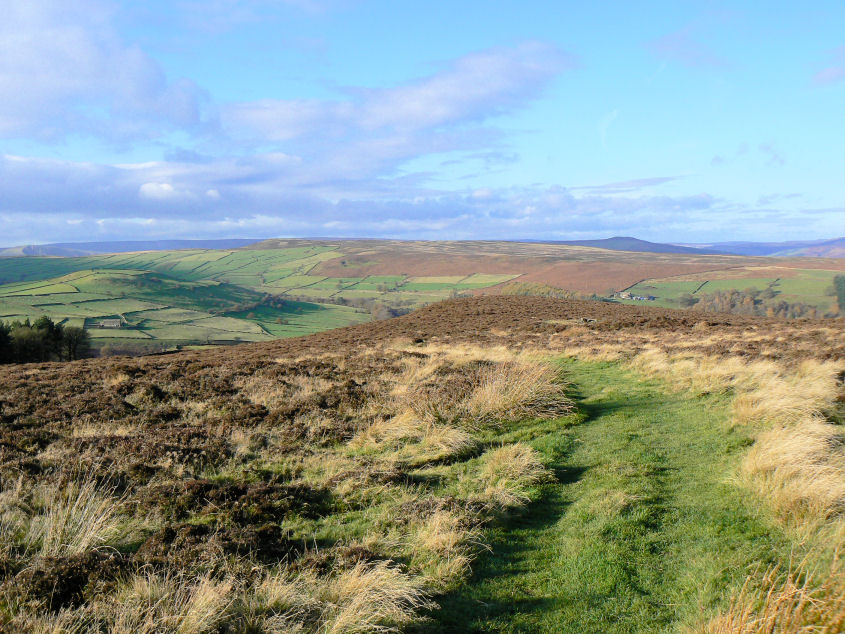 Looking across Eyam Moor to Abney Moor with Mam Tor to its left and Win Hill to its right.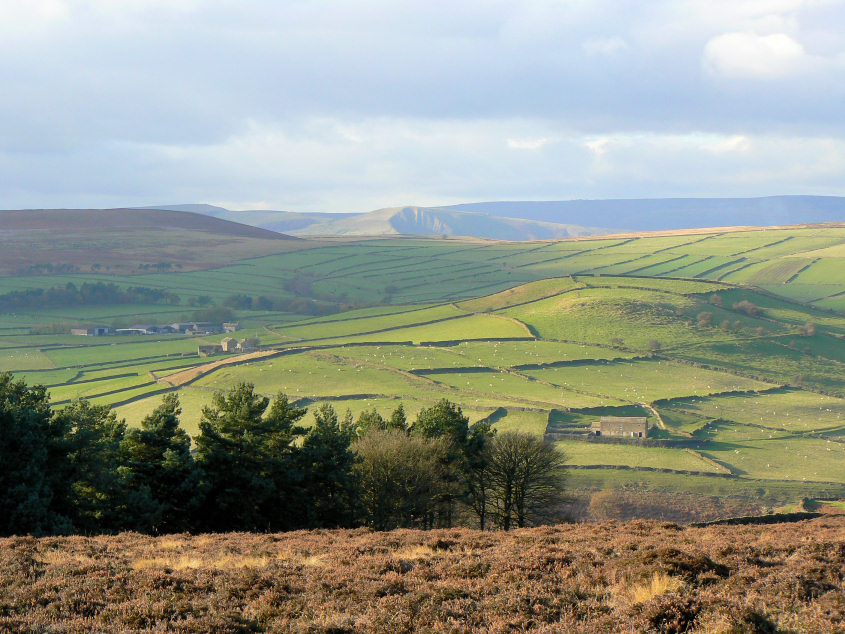 Abney Moor (R) is actually split in two which is why in the shot above it was to the right of
Mam Tor and here it is to the left of Mam Tor. Abney Low is seen just right of centre.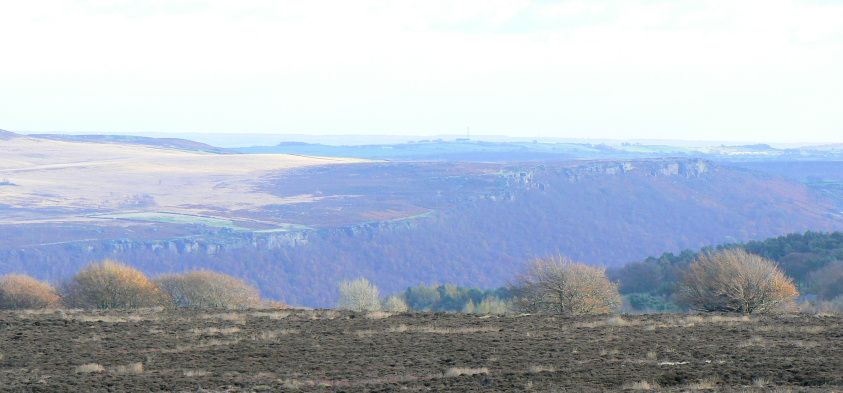 Froggatt (L) and Curbar (R) Edges from Eyam Moor.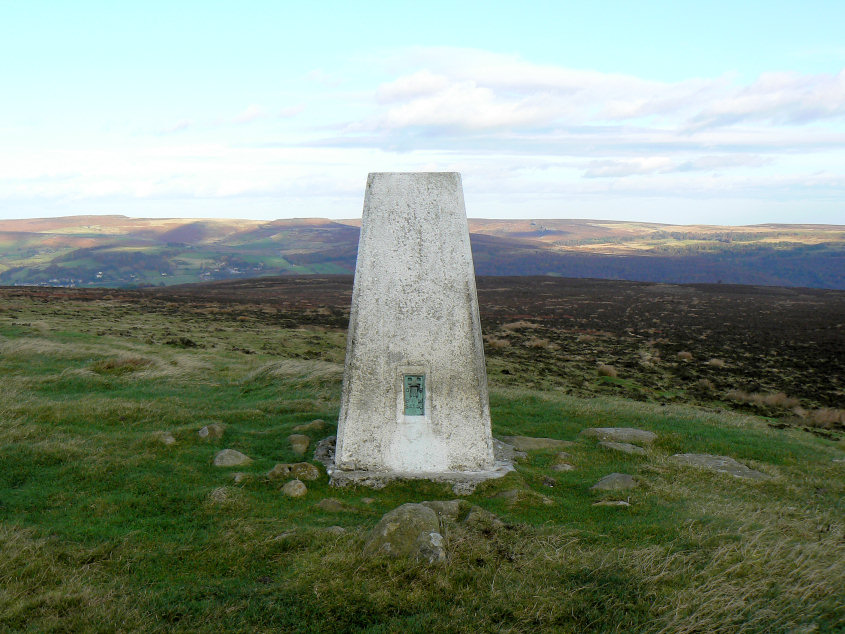 Sir William Hill trig with Higger Tor in the background.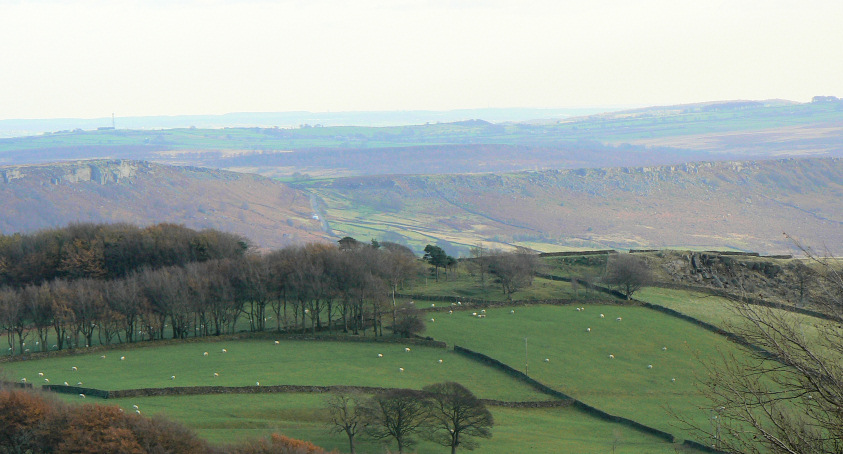 Curbar (L) and Baslow (R) Edges from Sir William Hill.