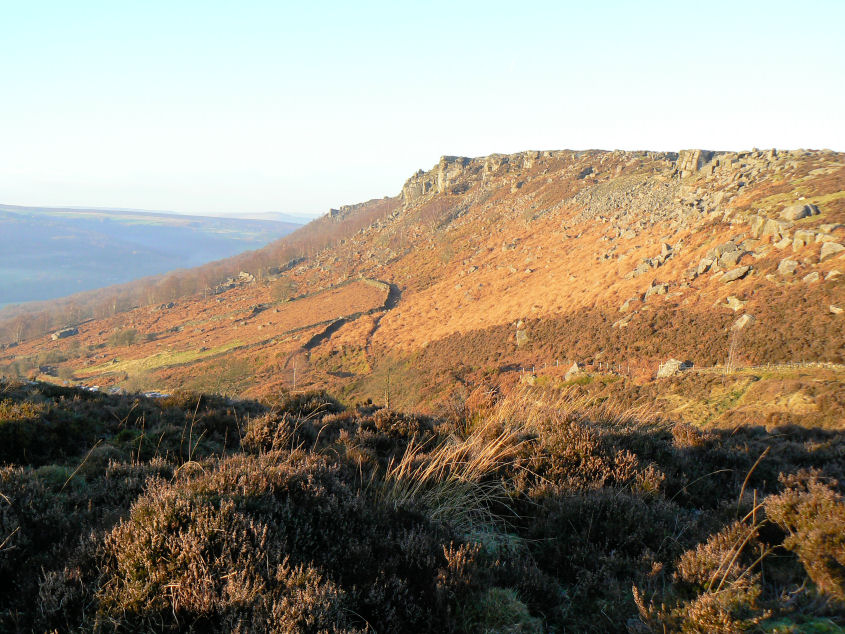 Curbar Edge from Baslow Edge.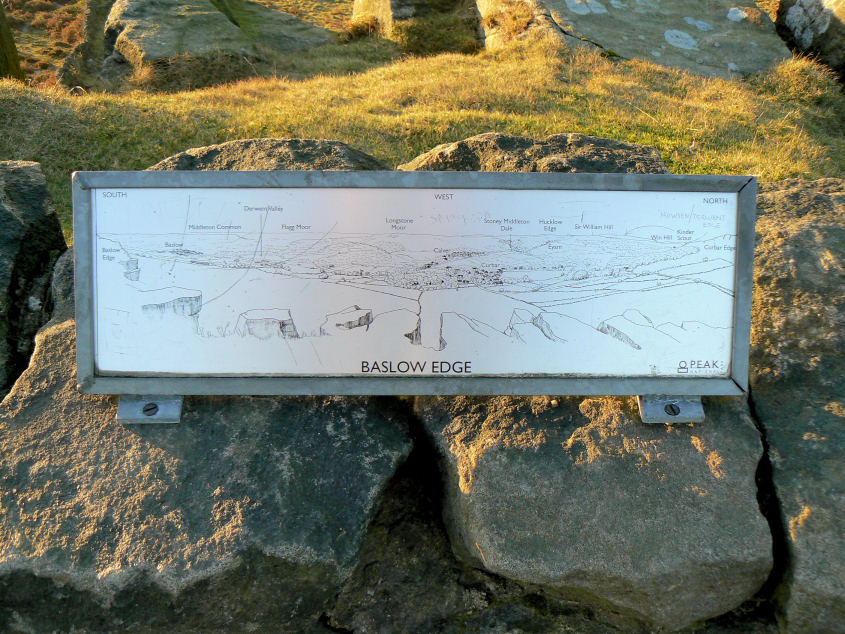 Today instead of sticking to the main path by the wall I turned right towards
this sign and then followed the path which runs right along the top of the edge.
Most of the view depicted in the sign above.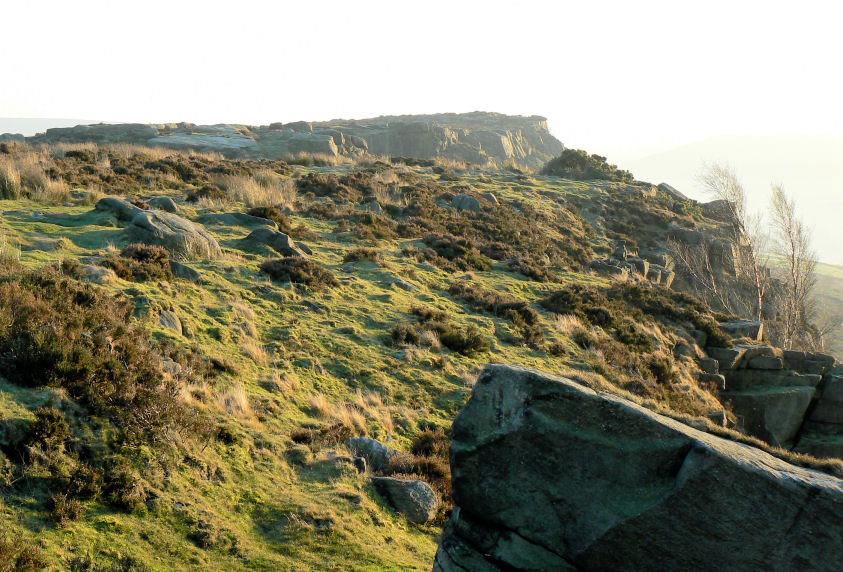 Baslow Edge.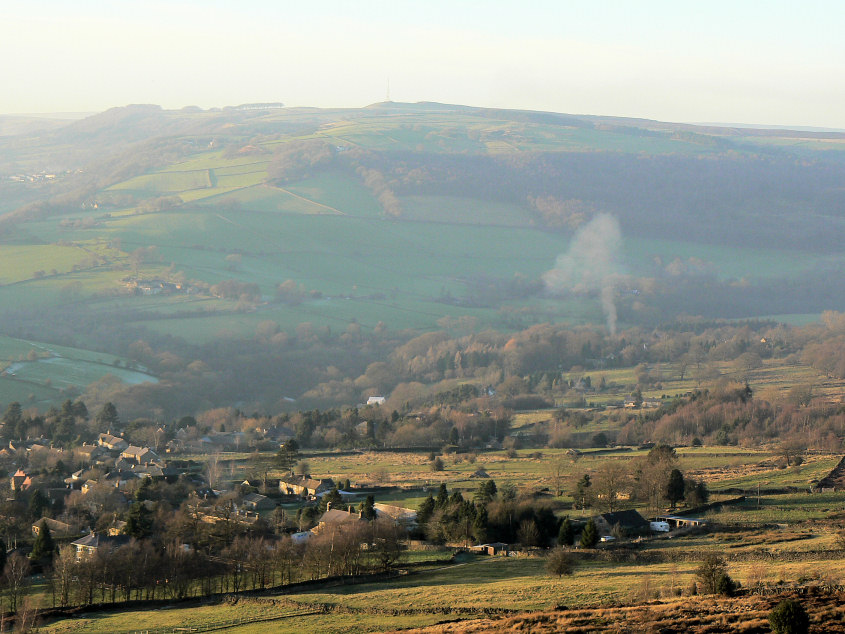 Sir William Hill.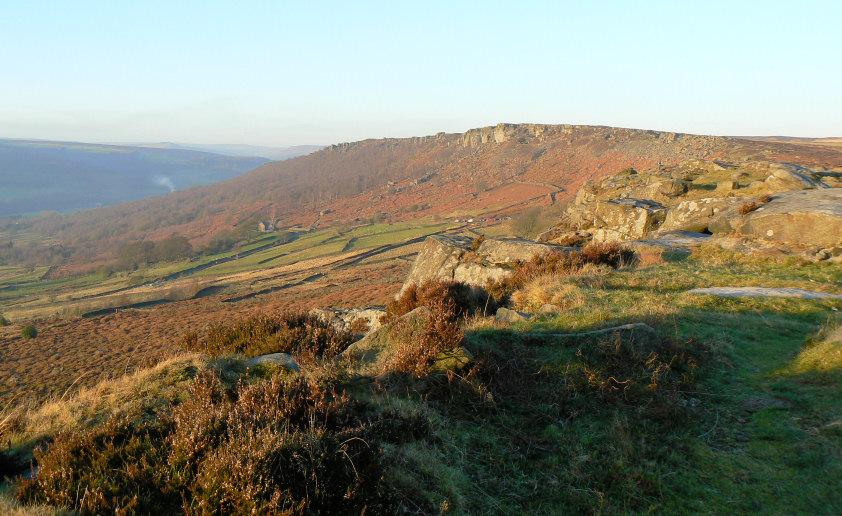 Some of the best views of Curbar Edge are from Baslow Edge.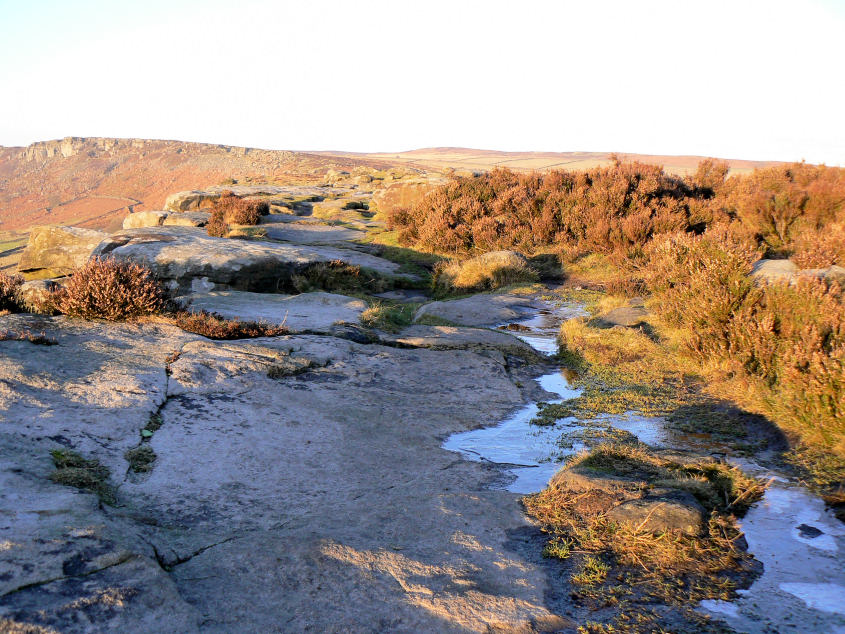 There was plenty of ice for me to avoid, as the ground was still frozen.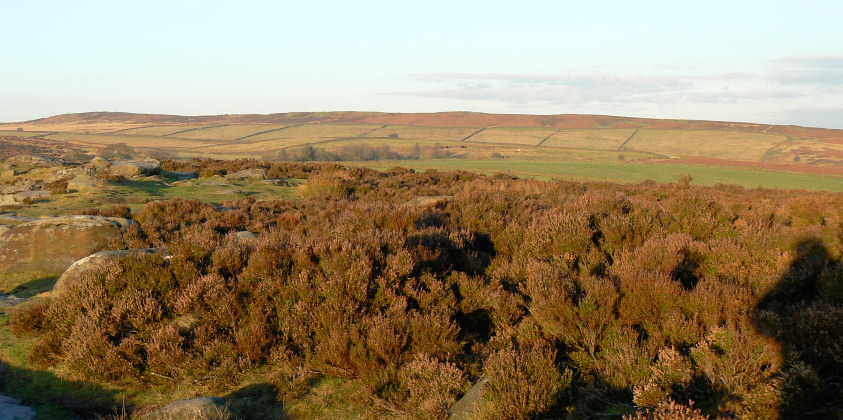 White Edge from Baslow Edge.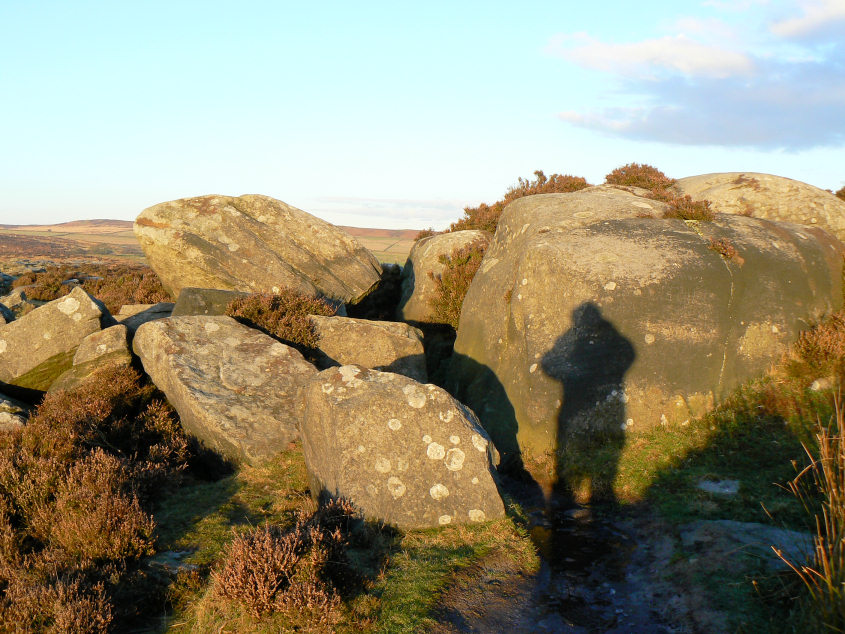 The path goes through these rocks.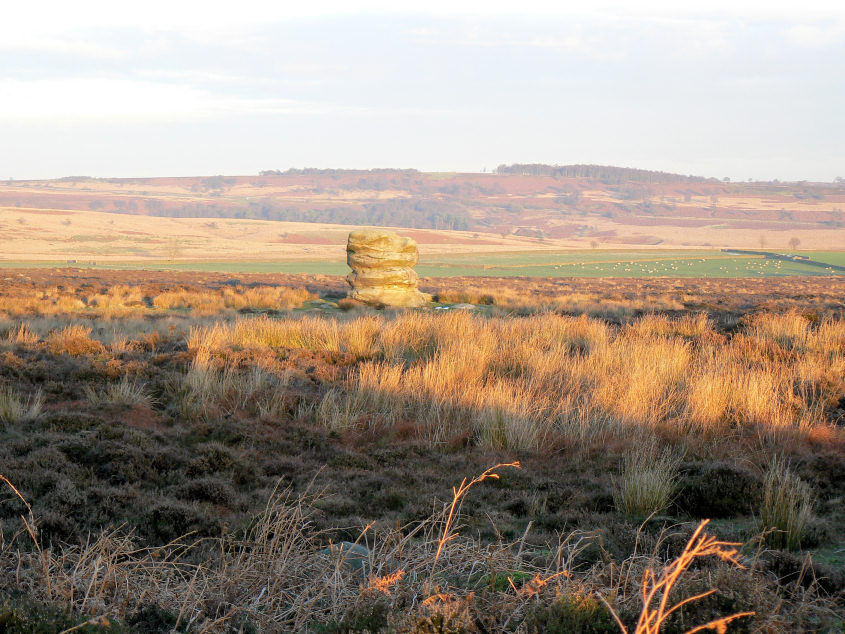 A golden Eagle Stone.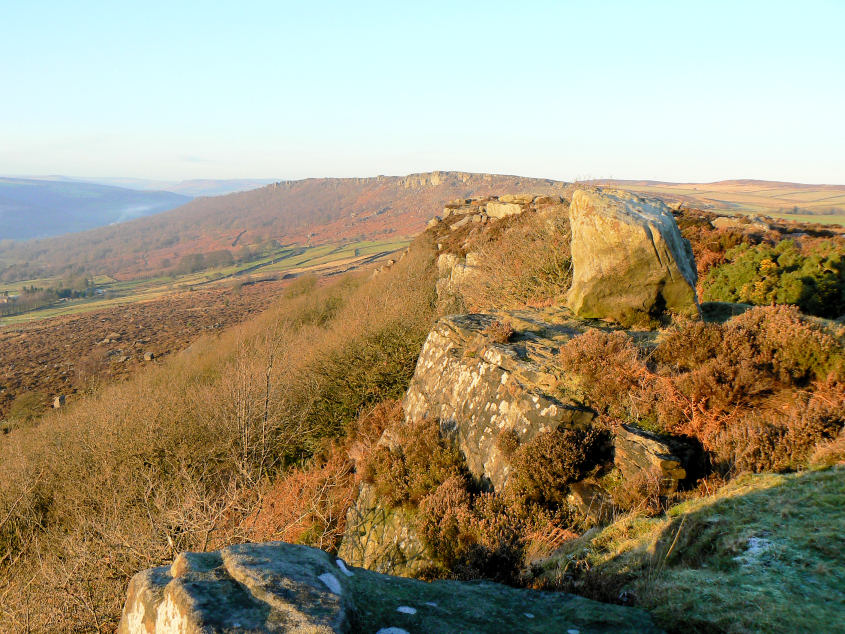 Stanage Edge is now visible in the distance as I reach the other end of Baslow Edge.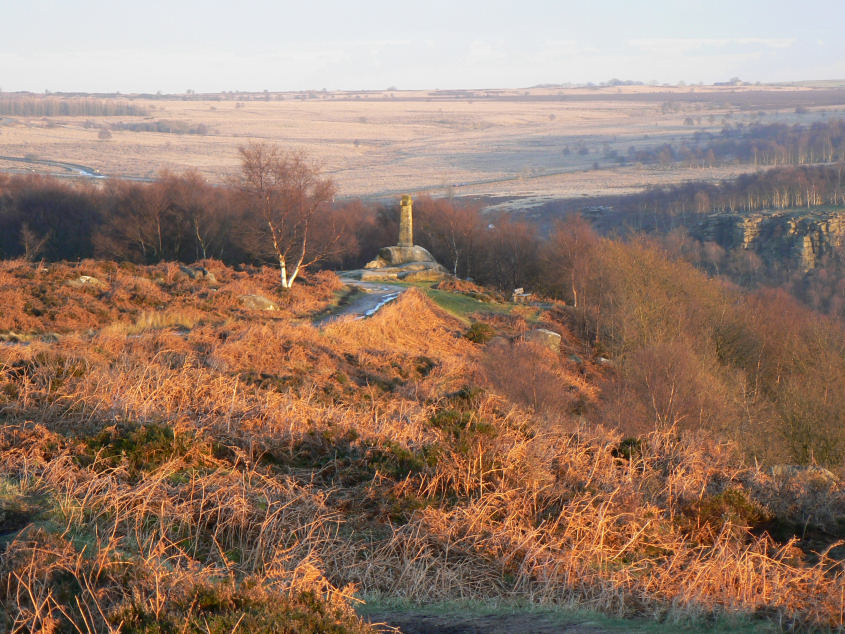 Wellington's Monument.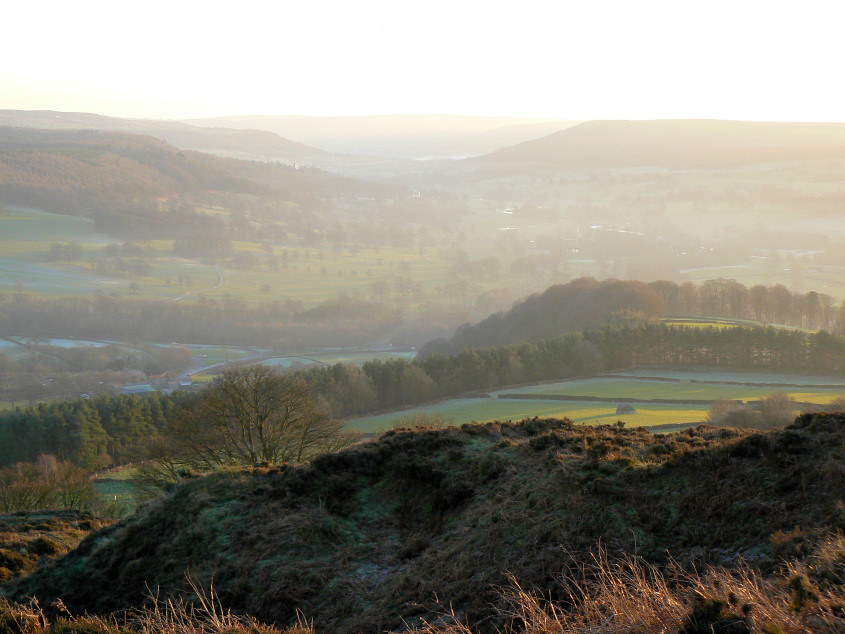 A very cold looking Chatsworth Estate.
Gardom's Edge (front) & Birchen Edge.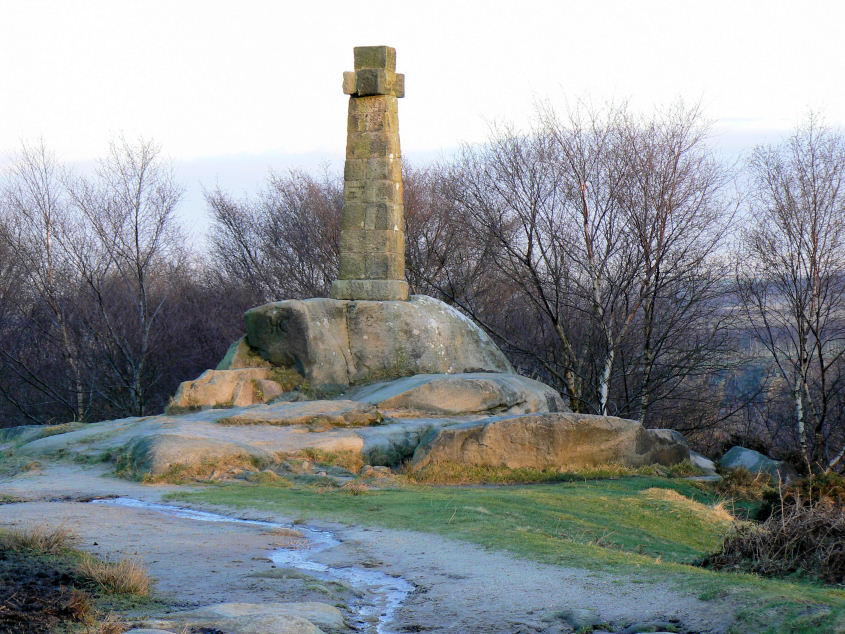 A closer view of Wellington's Monument.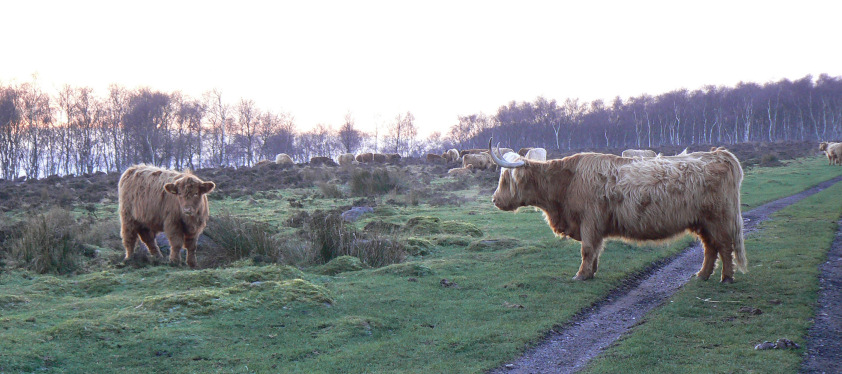 These cows are usually to be found somewhere along the path on Jack Flat.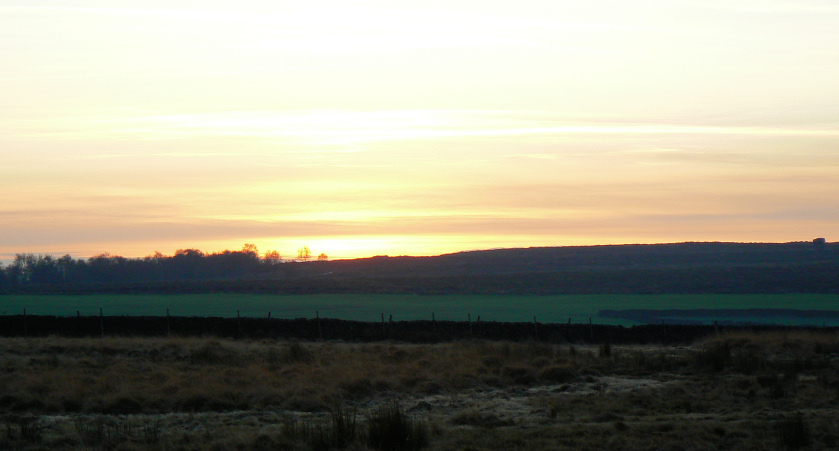 The sunset over Baslow Edge.