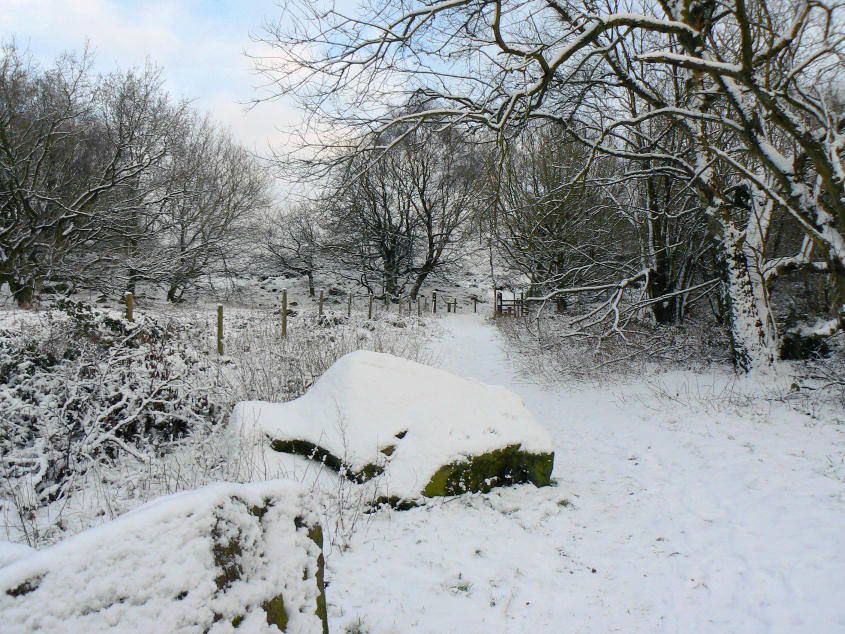 The snowy entrance to Stanton Moor.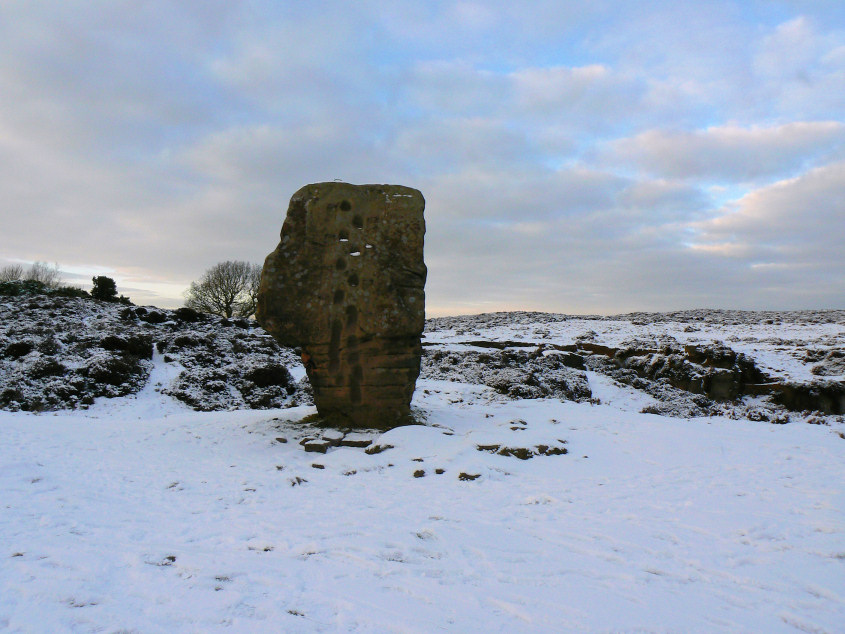 Approaching the Cork Stone.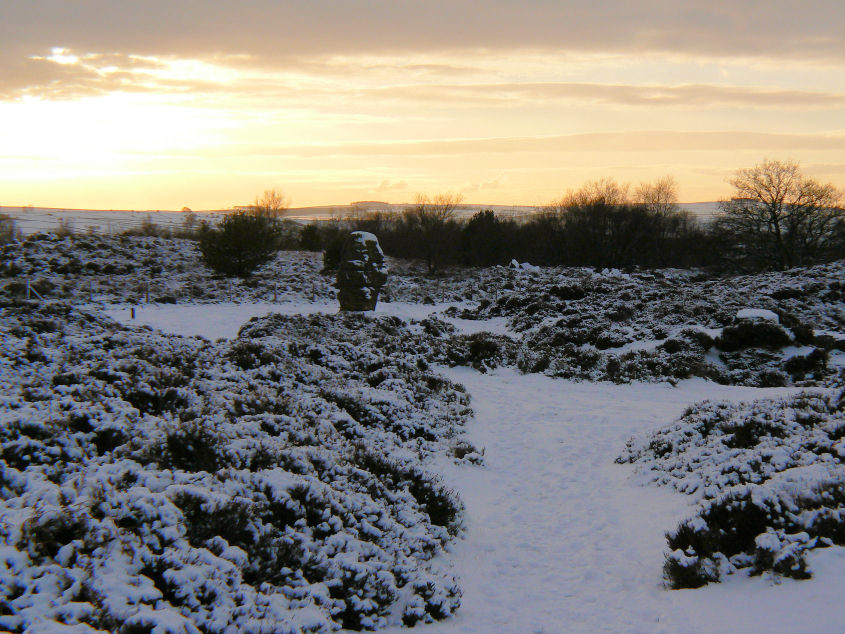 As usual the walk is a last minute decision and yet
again, the sun is beginning to set as I start the walk.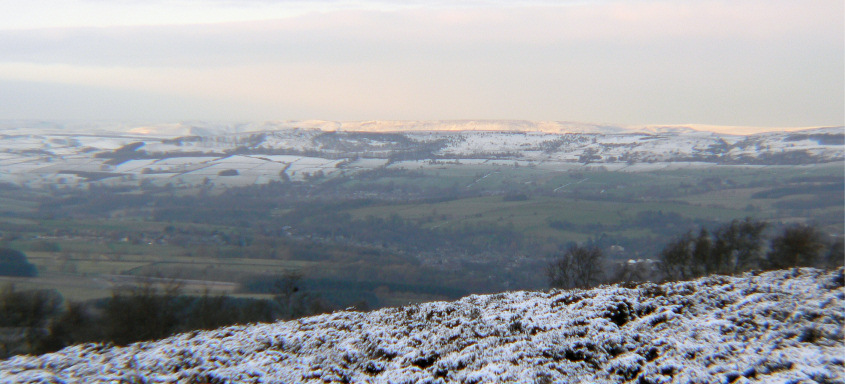 The sun lights up the distance snowy High Peak moors.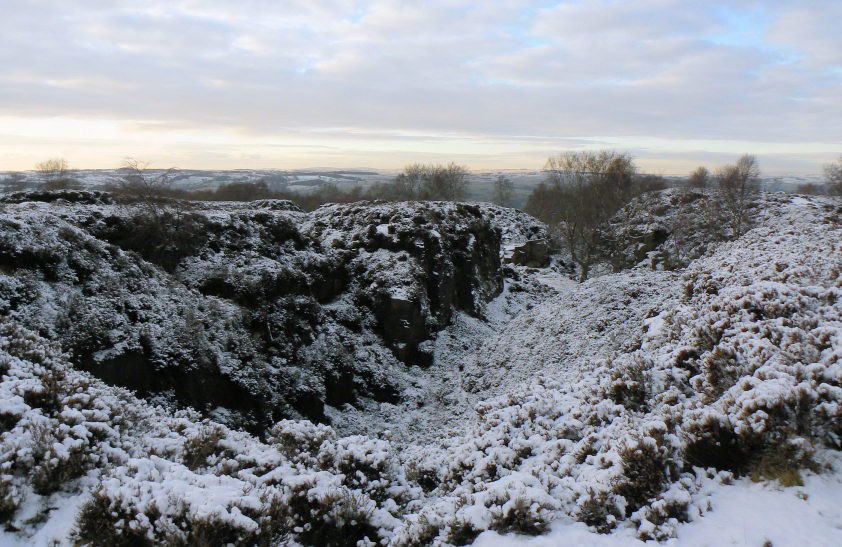 One of the many deserted quarries on the edge of the moor.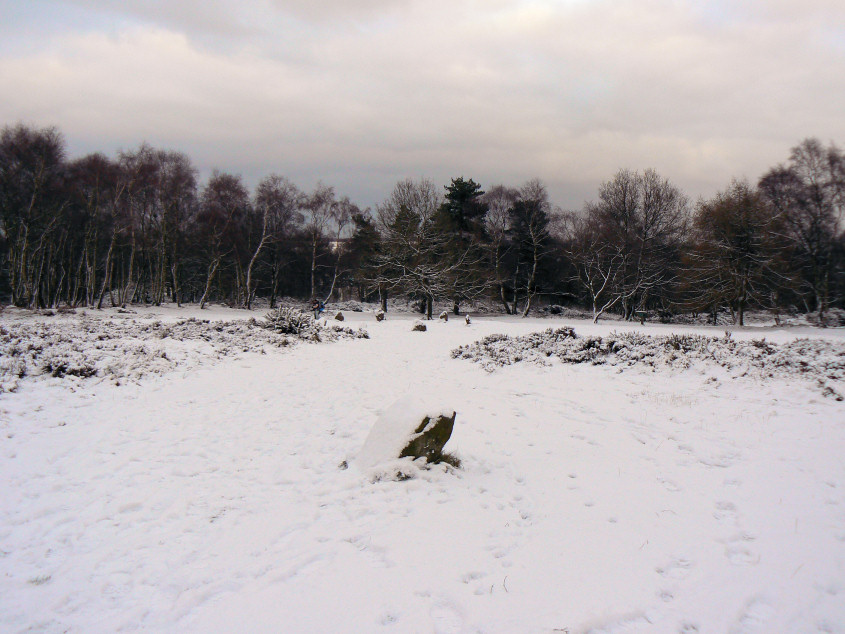 The King Stone sitting above Nine Ladies Stone Circle.
Nine Ladies Stone Circle.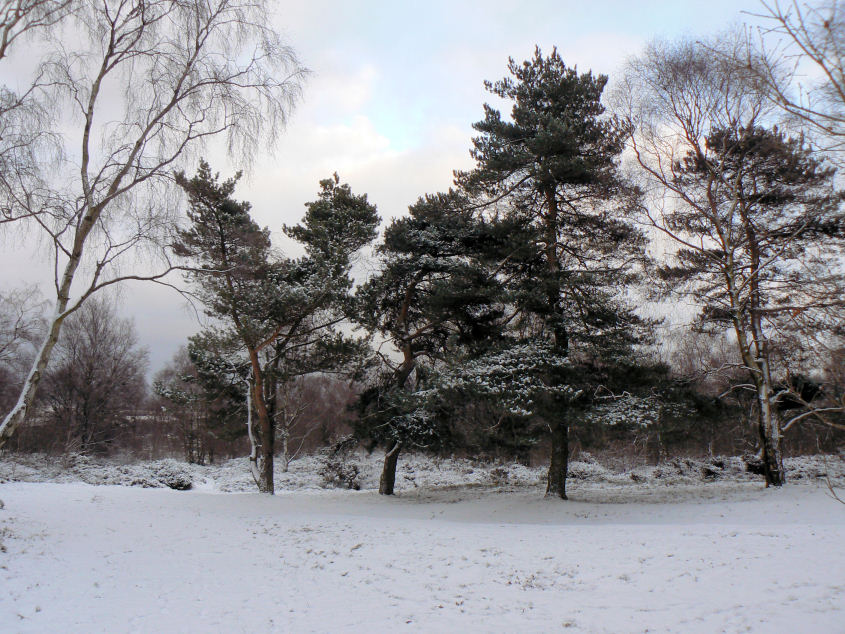 Conifers next to the stone circle. I just liked
the way the snow sat on the branches.

Heading back now with views across to Cowley Knowl.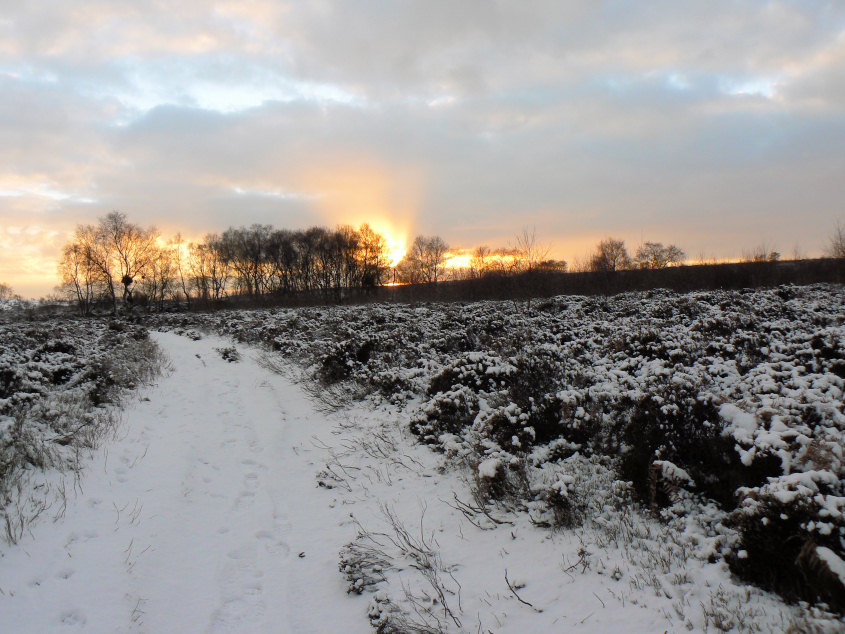 The sun is slipping away behind the trees
as I head back across Stanton Moor.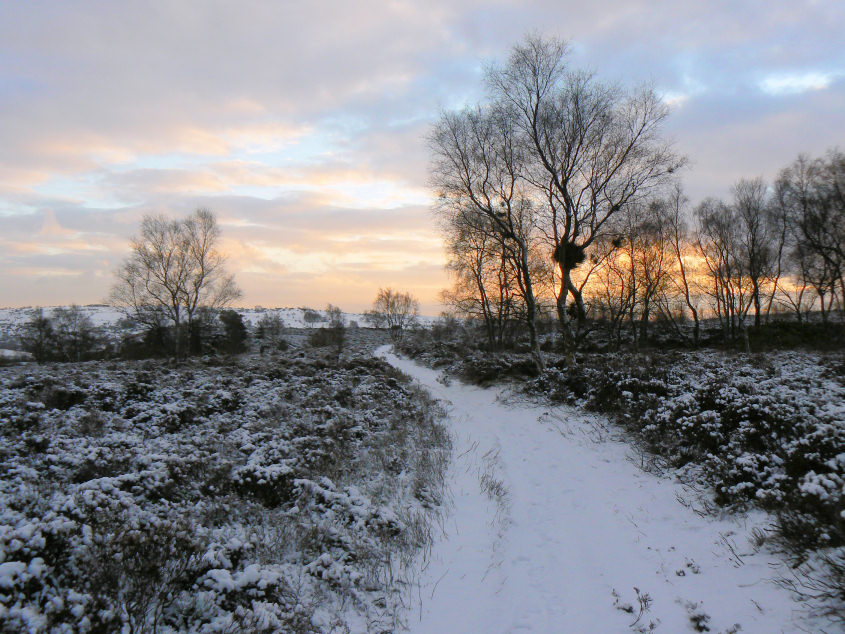 It is fading fast.