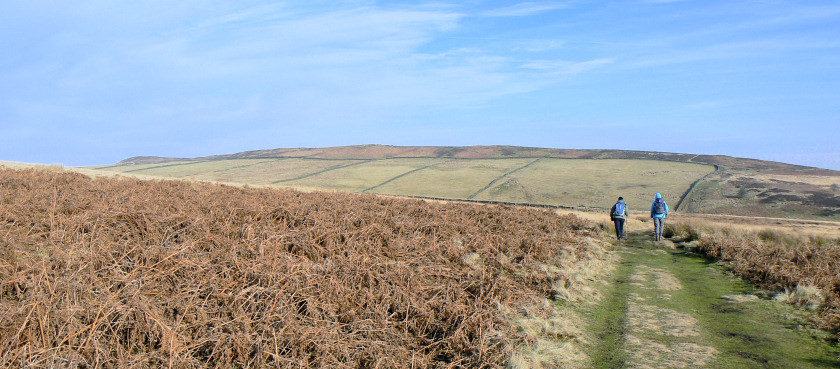 White Edge ahead, as we leave the car park.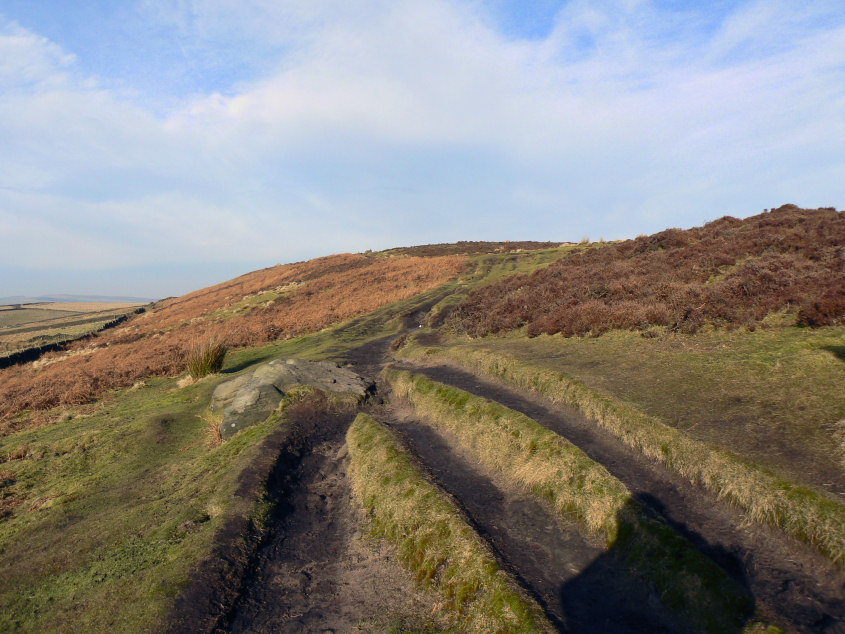 Starting along White Edge.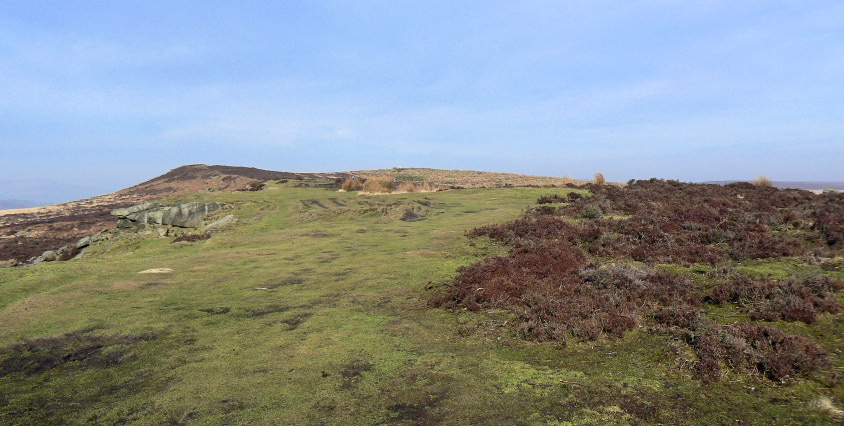 Heading towards the highest point of the walk and White Edge's trig point.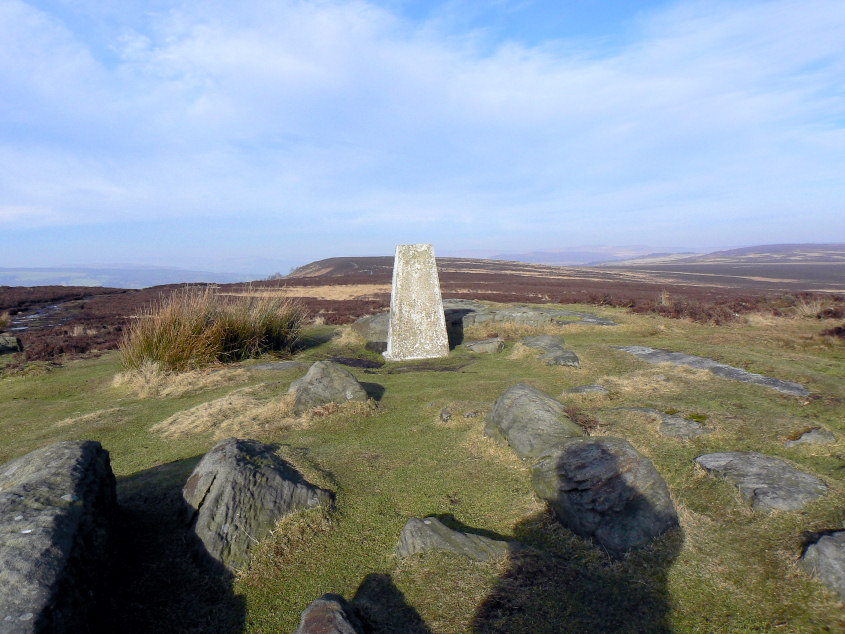 Looking along White Edge from the trig point.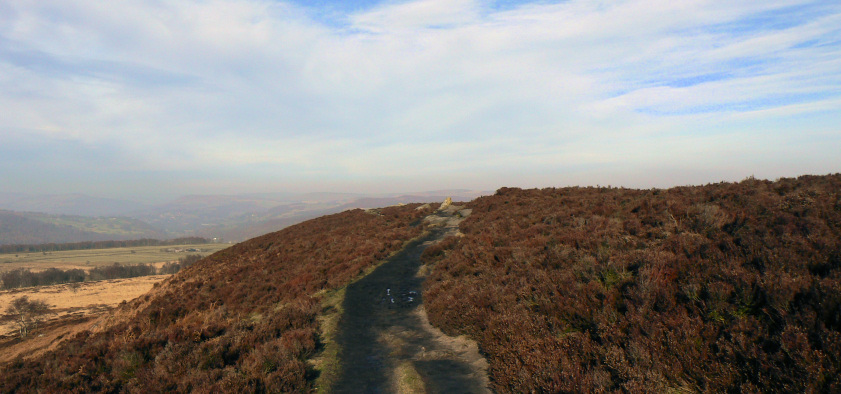 A hazy view of Stanage Edge and Win Hill.
White Edge Moor.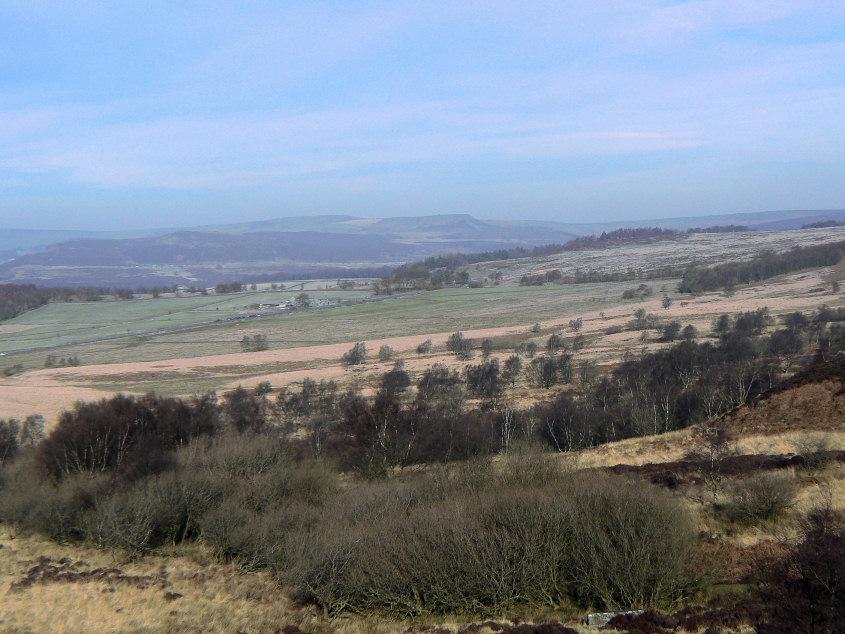 Higger Tor from White Edge. Normally Higger Tor dominates the view when walking along
White Edge in this direction, but it was so hazy today that it was barely visible for most of the walk.
Looking across Stoke Flat, from Froggatt Edge, to White Edge.
The terrain is much easier on this part of the walk, which is why it's so popular.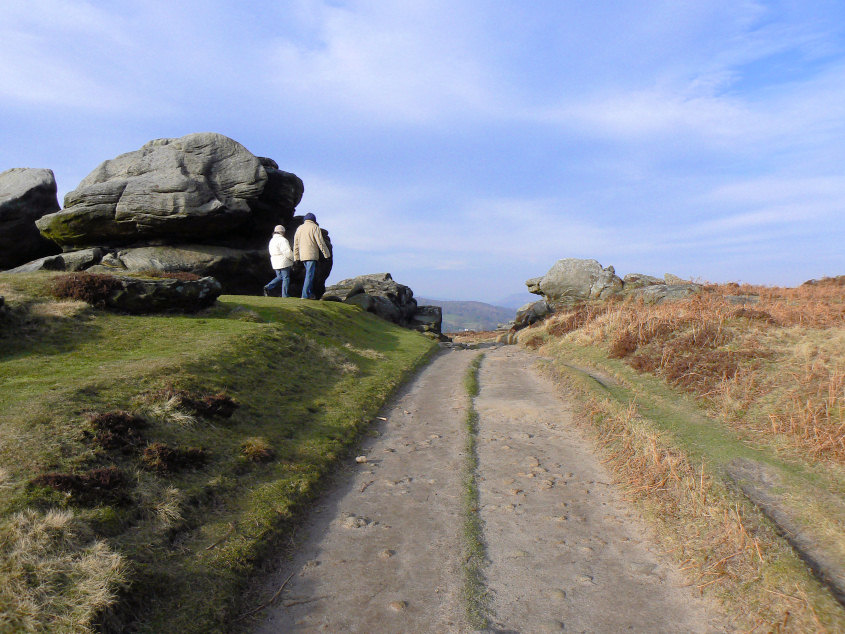 It's somewhere around this point of the walk that Froggatt Edge becomes Curbar Edge.

White Edge.
Looking back along Froggatt Edge from Curbar Edge.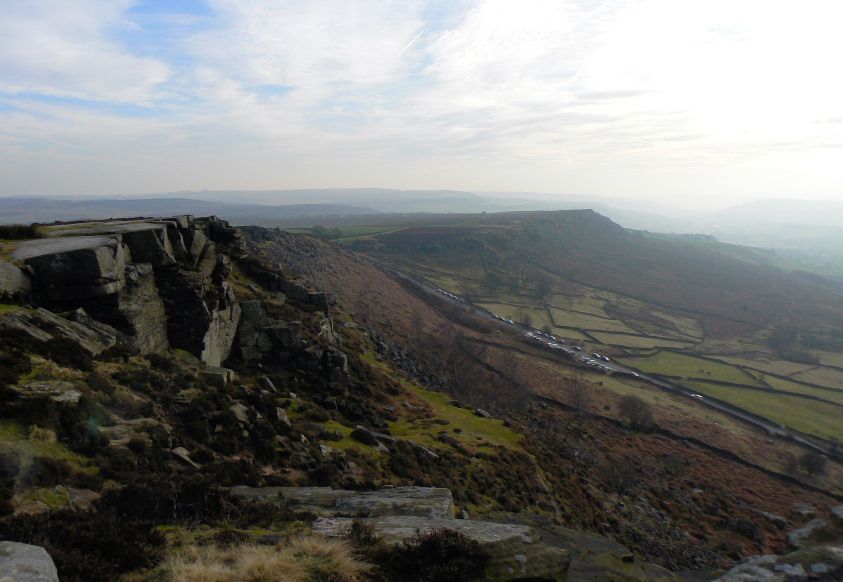 Baslow Edge from Curbar Edge.