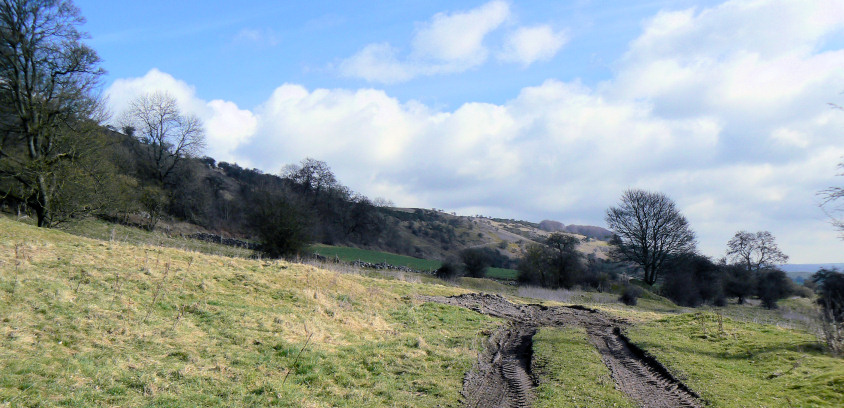 Looking back towards Longstone Edge just before entering Black Plantation.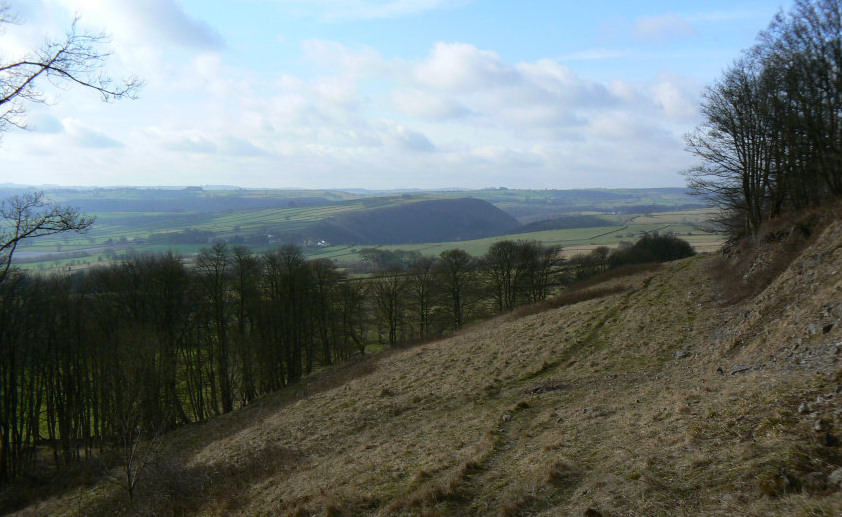 Looking across towards Monsal Head on the short but steep climb to Longstone Moor.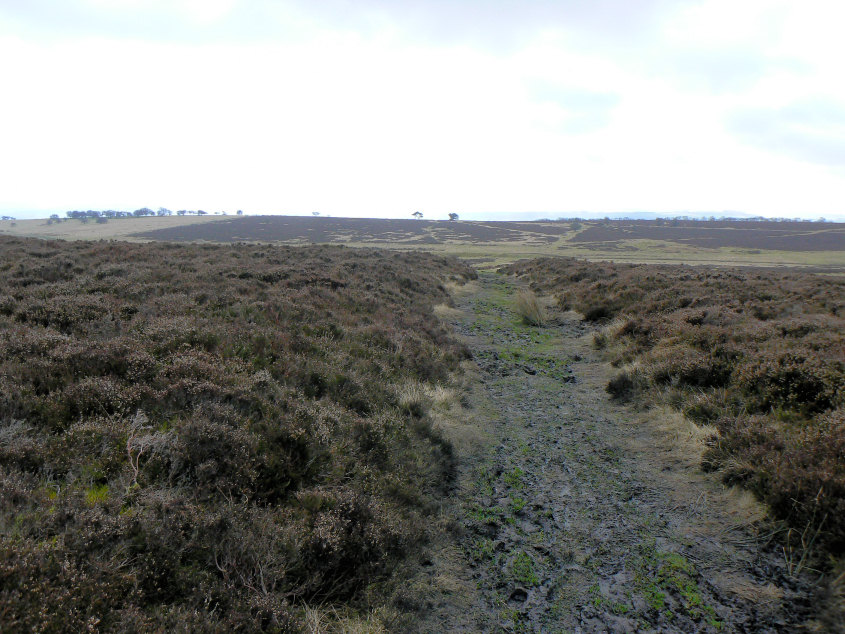 Heading across Longstone Moor, which was surprisingly dry for this time of year.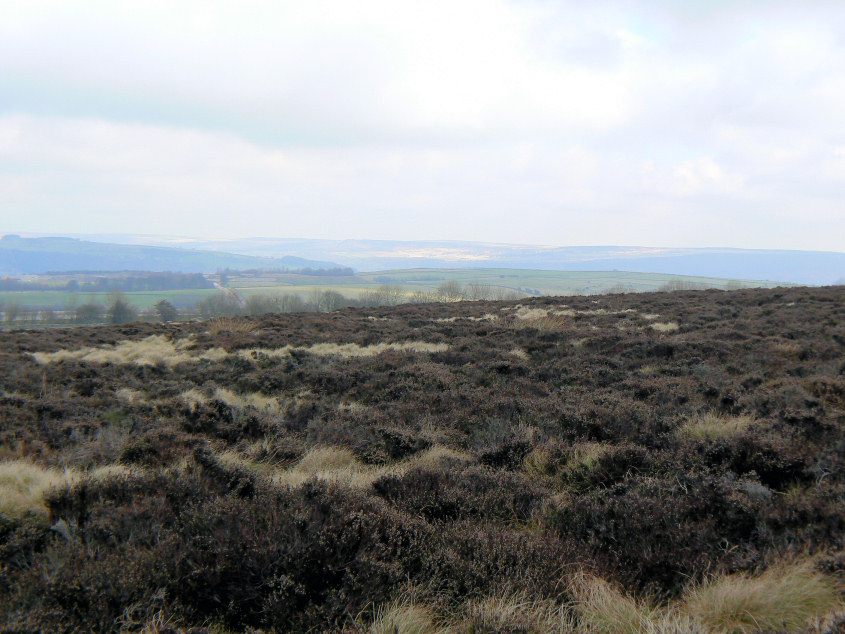 The sun appeared briefly, lighting up Stanage Edge.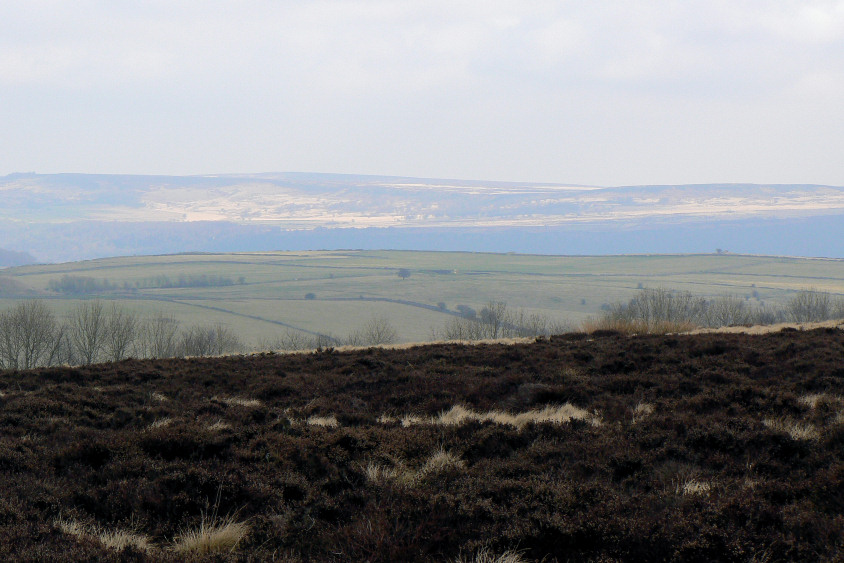 Stanage Edge.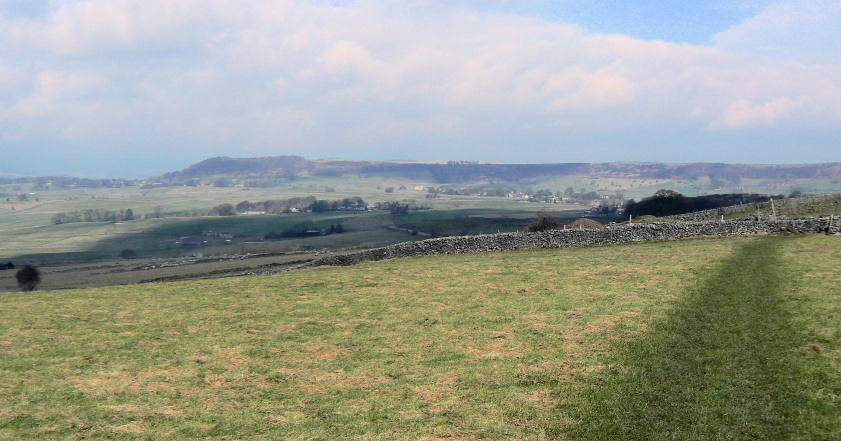 Heading towards Housley with Eyam Edge dominating the view in front ...............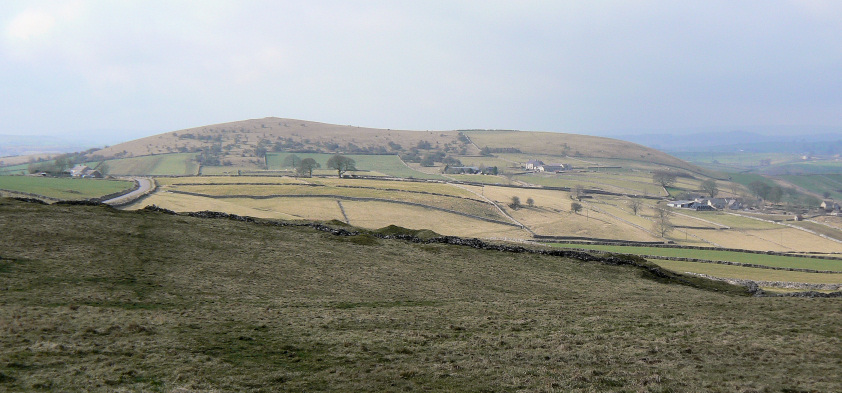 ................ and Wardlow Hay Cop the view to the left.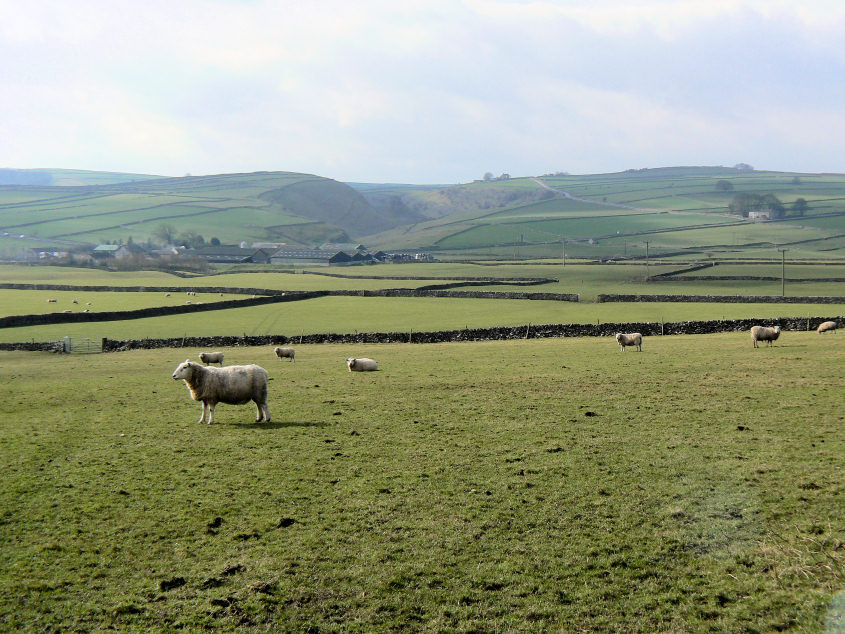 As we head towards Wardlow Mires Cressbrook Dale comes into view.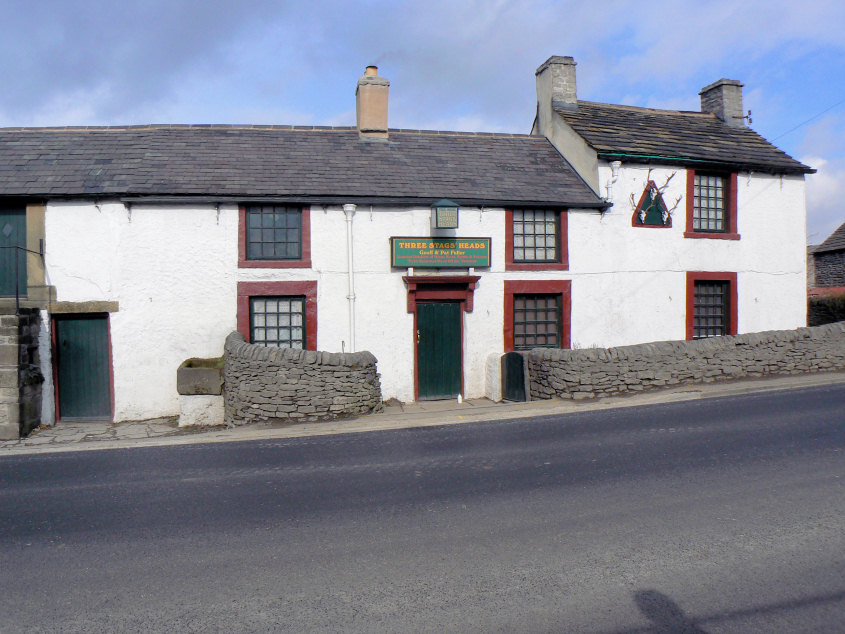 There isn't much more than a pub and a few houses in Wardlow Mires but I was asked to take a
picture of the pub as it was the first pub visited on John's Stag Night.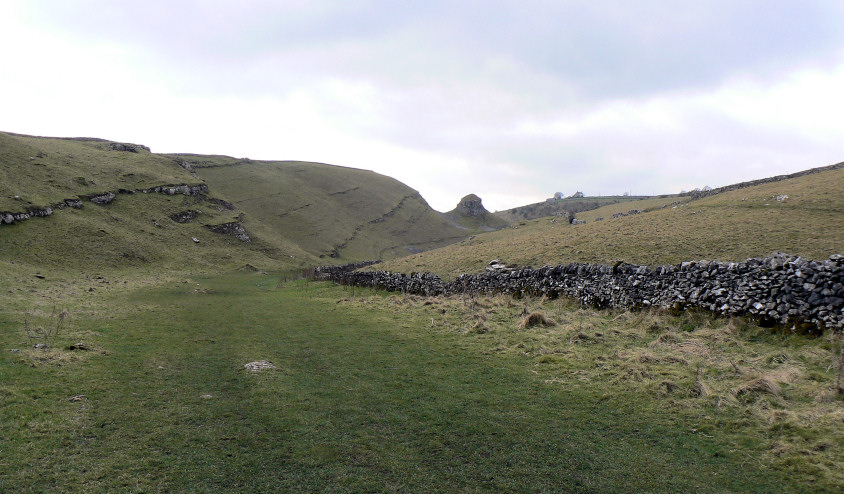 Entering Cressbrook Dale and Peter's Stone immediately comes into view.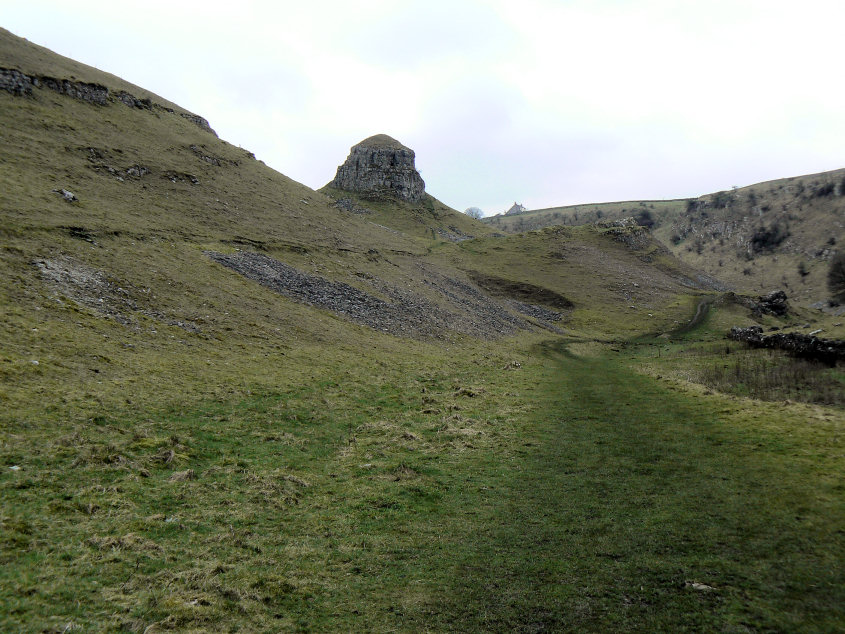 Approaching Peter's Stone.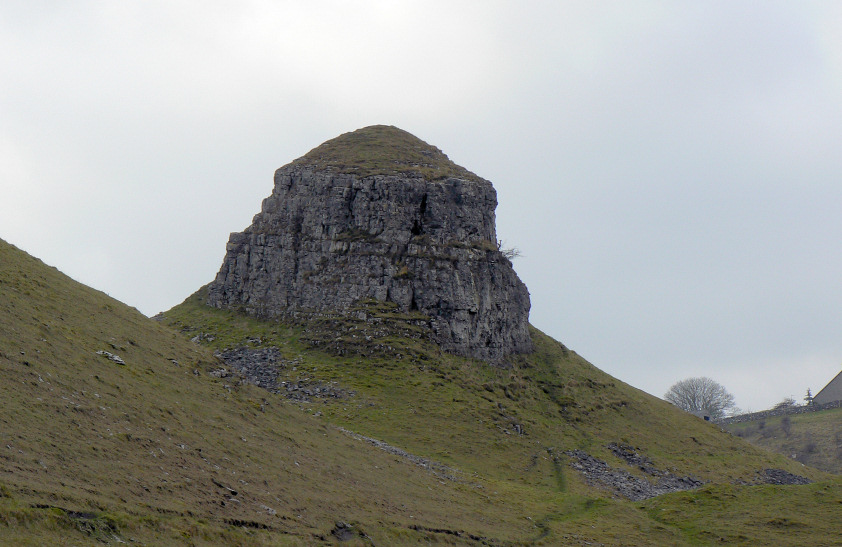 Peter's Stone.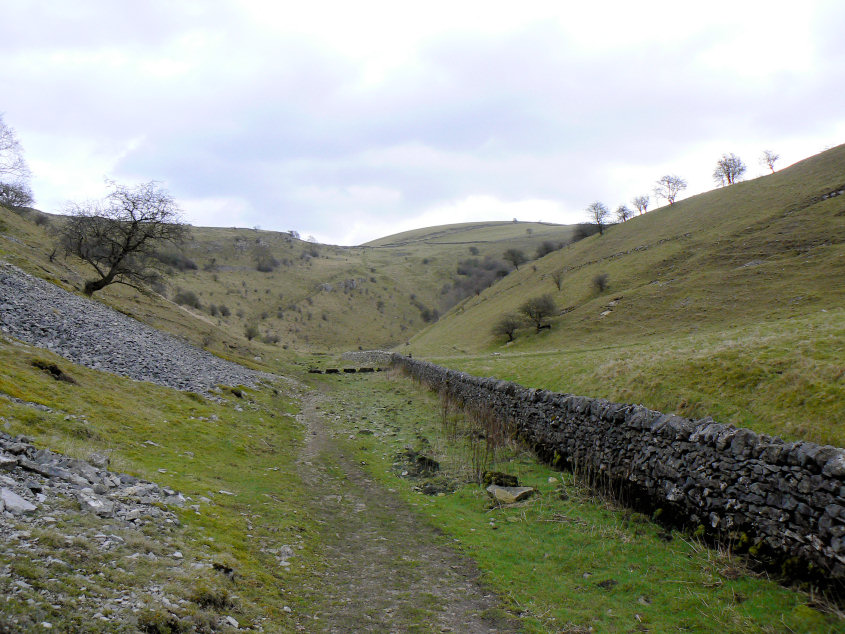 Cressbrook Dale.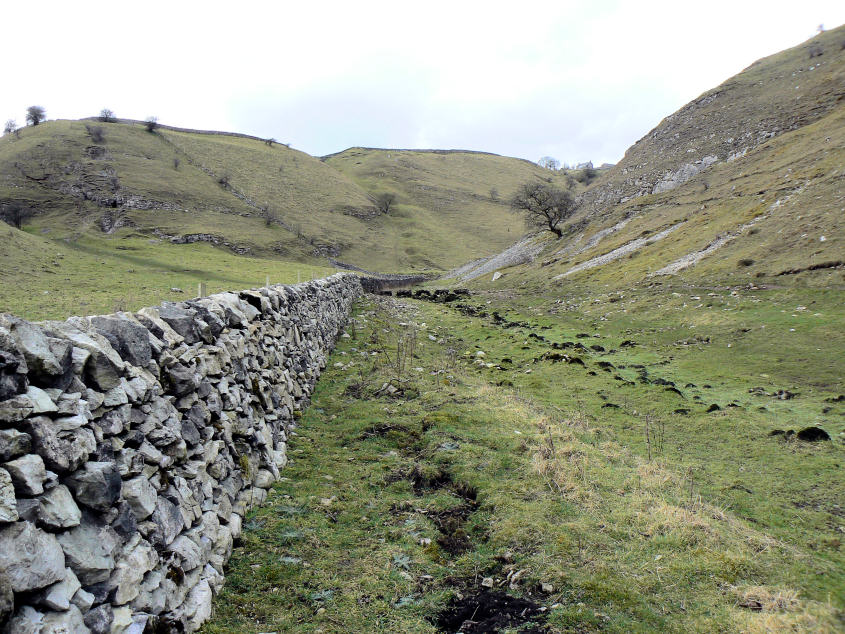 Looking back along Cressbrook Dale from our lunch spot. Although we're not far from it there is no sign
of Peter's Stone or the river, which in previous years could only be crossed using the stepping stones.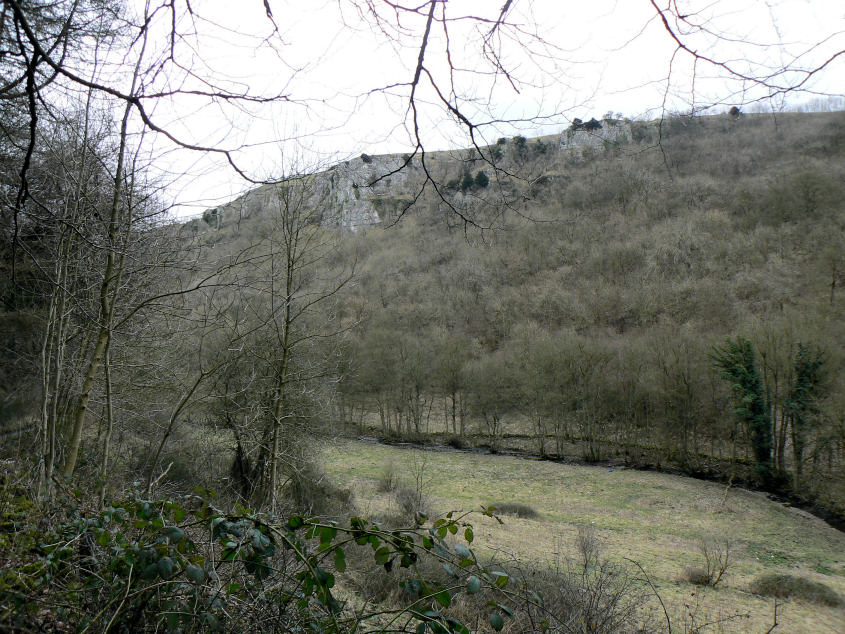 Looking across to Ravencliffe as we leave Cressbrook Dale.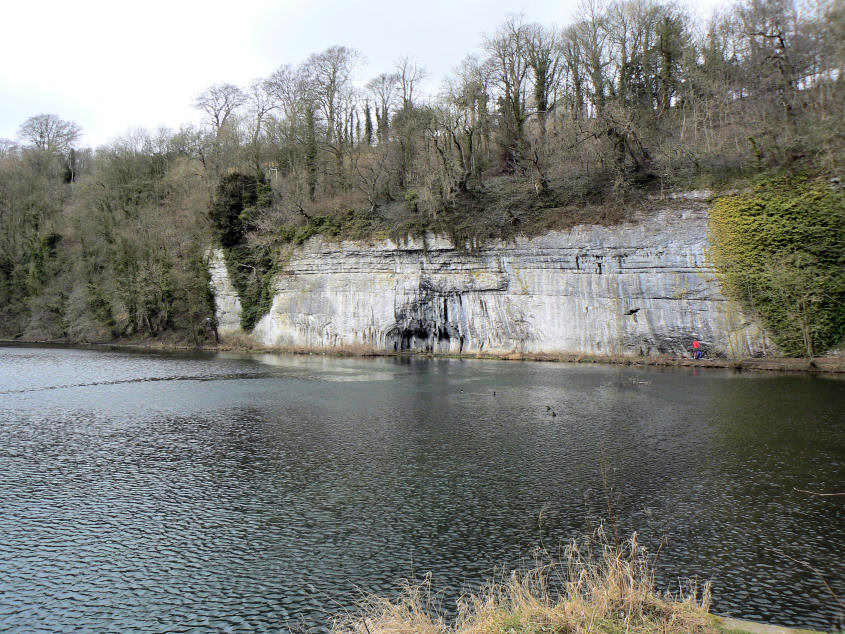 Climbers on the rock face at Water-cum-Jolly.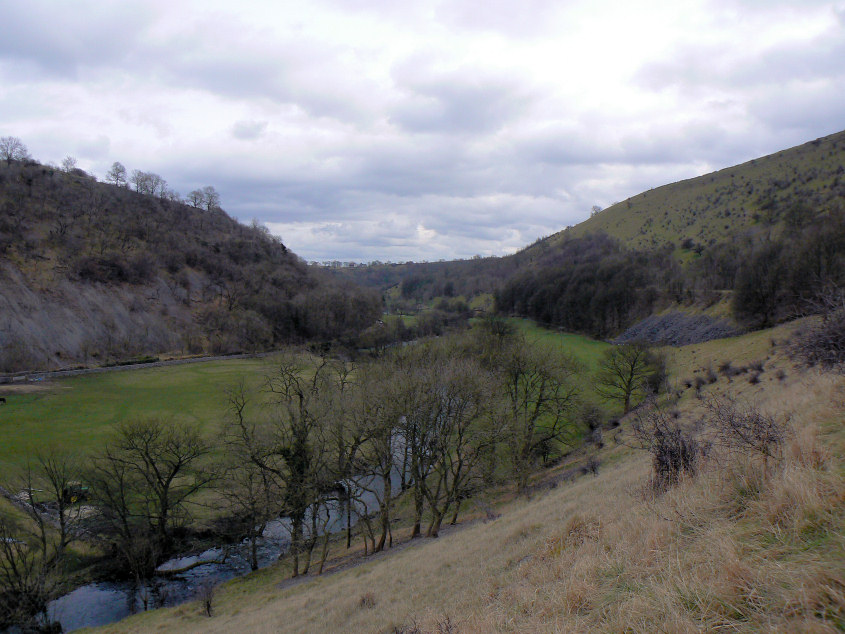 Upperdale.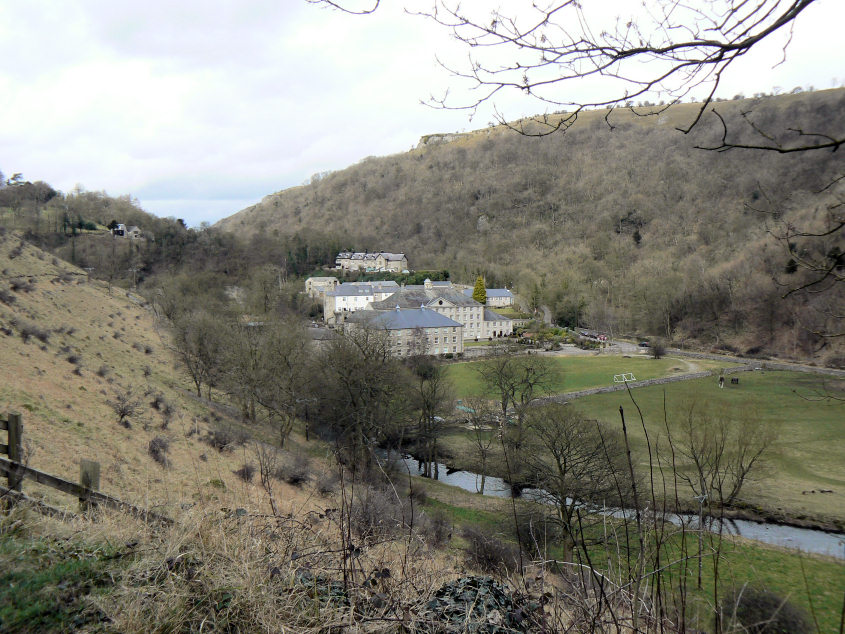 Cressbrook Mill.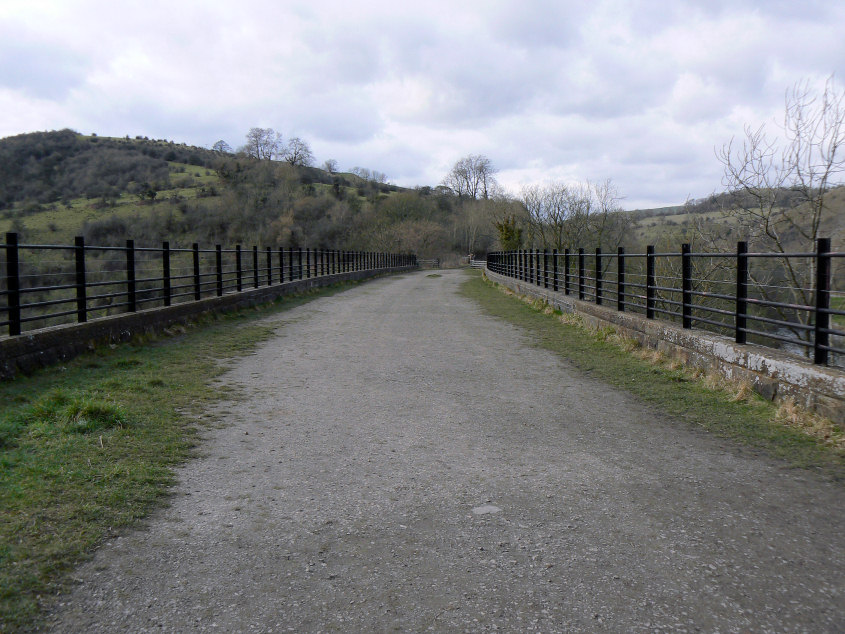 A deserted Monsal Trail.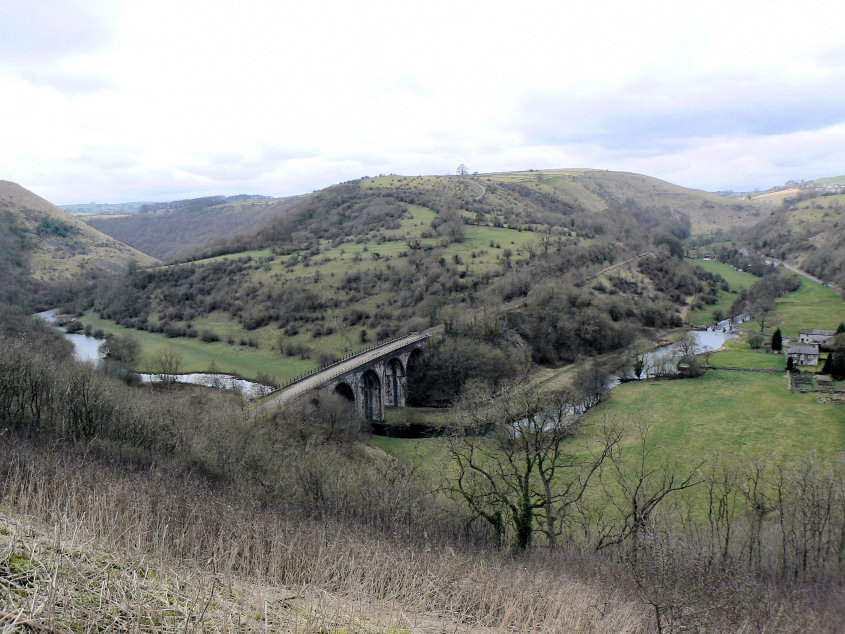 Looking down on Monsal Dale (L) and Upperdale (R) from Monsal Head.
Having been delayed in the Stable Bar we head back to Longstone Edge.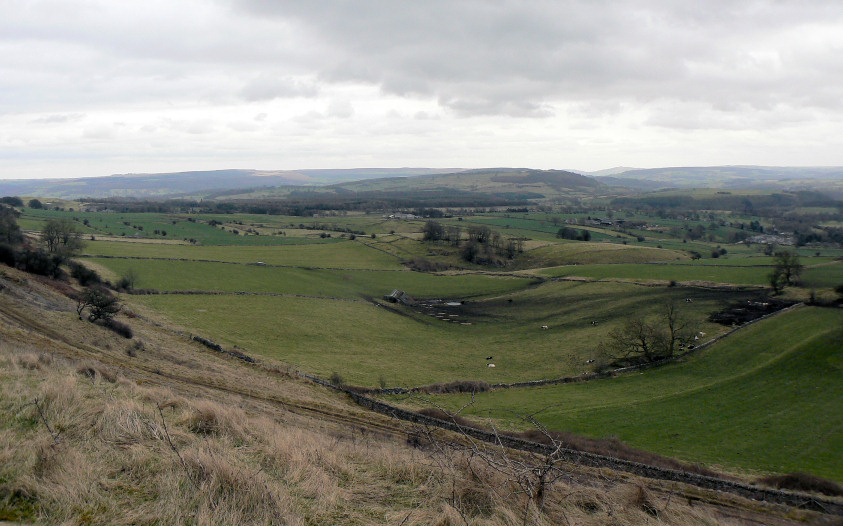 Looking across towards Chatsworth and Rabbit Warren from Longstone Edge.