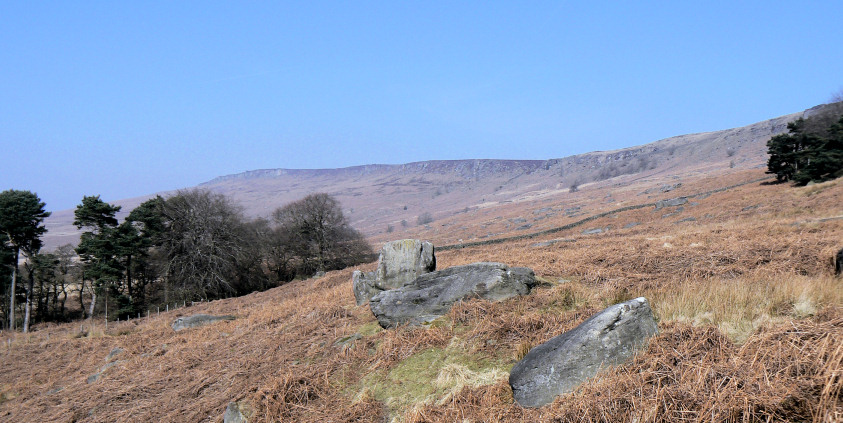 Looking along the section of Stanage Edge I wouldn't walk along today.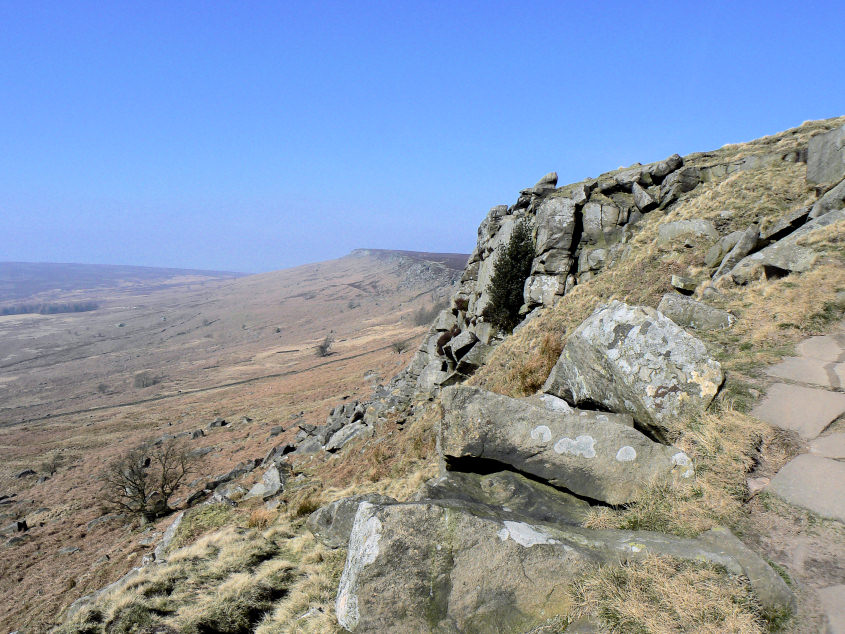 High Neb in the distance.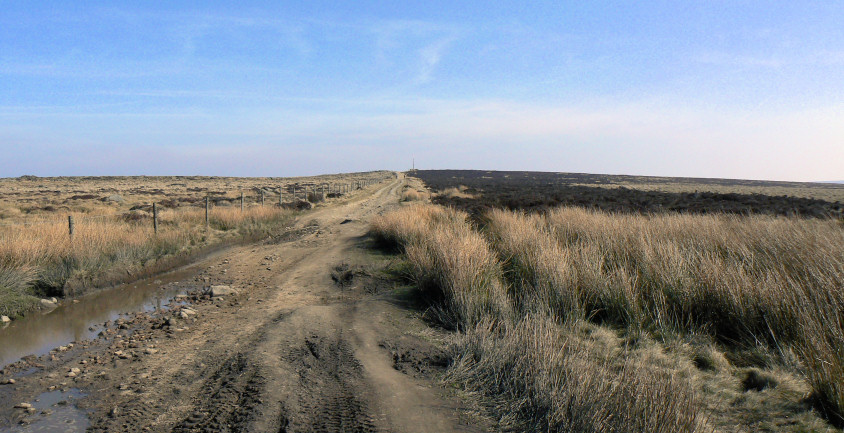 Following the clear track to Stanedge Pole.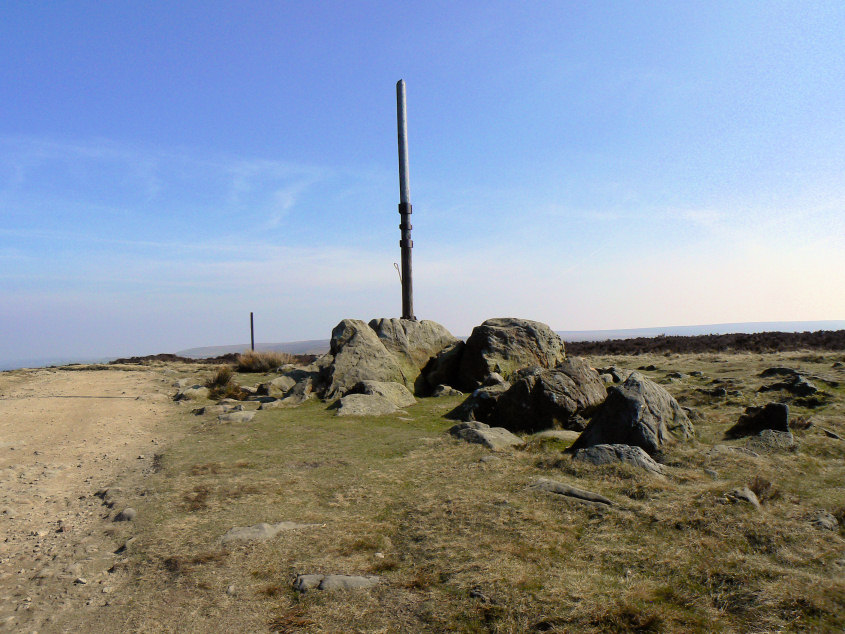 Stanedge Pole.
Looking across to White Stones from Stanedge Pole.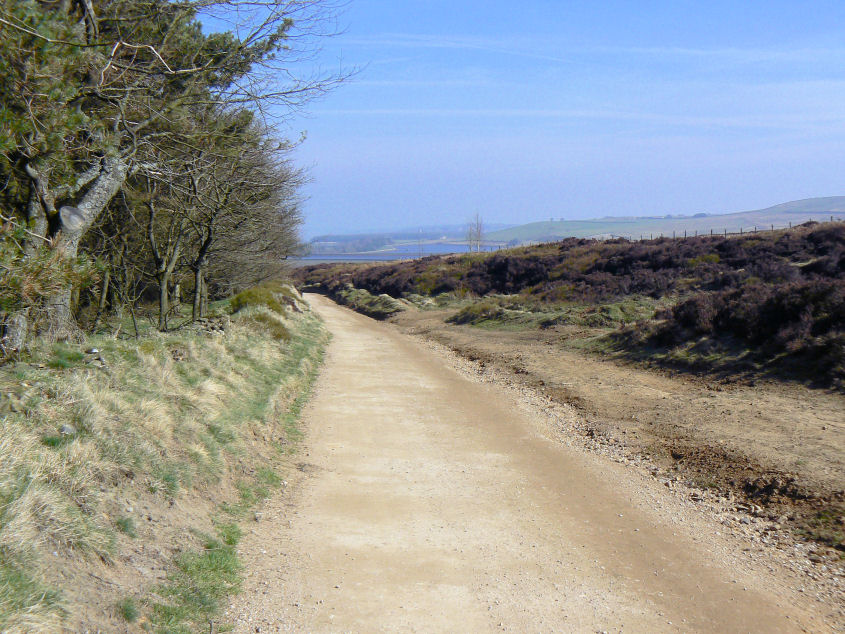 Two of the three Redmires Reservoirs come into view.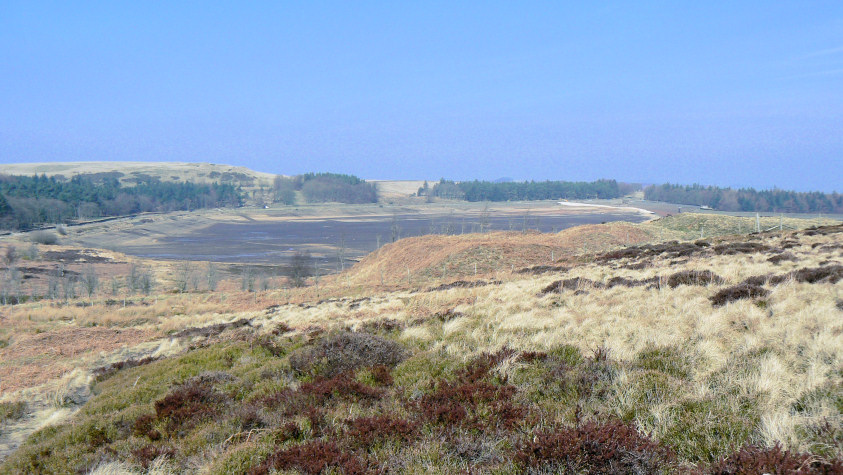 One of the reservoirs is completely empty and judging by the yellow
vehicles I could see they are working on it.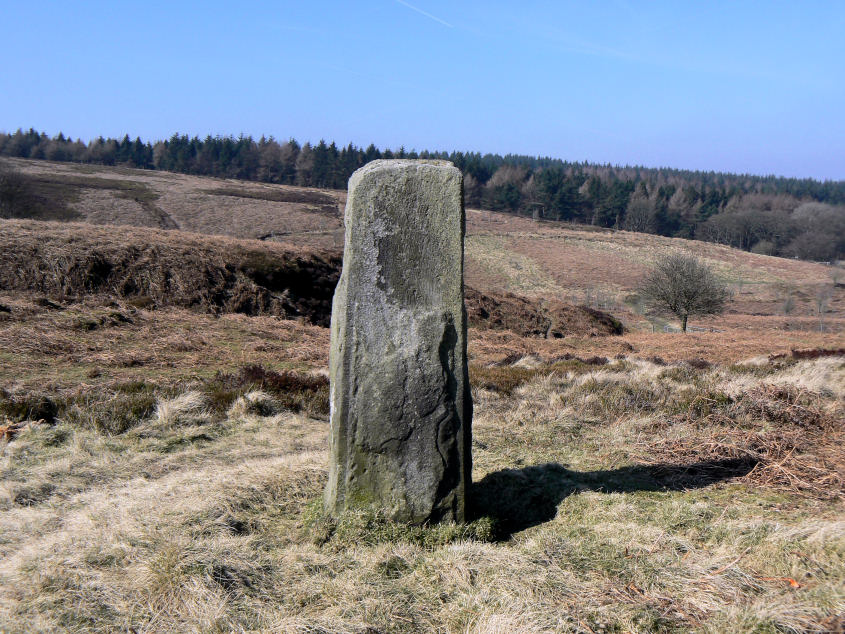 A boundary stone on route to White Stones.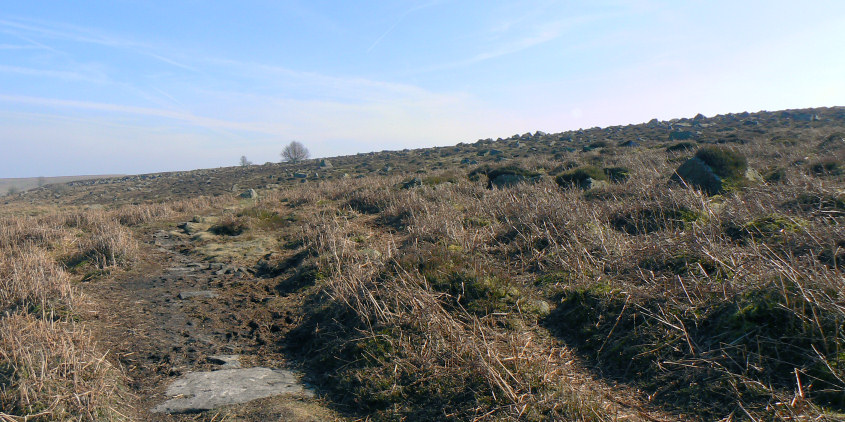 White Stones is simply a large scattering of boulders on the hillside.
Looking down on Redmires Reservoirs from White Stones.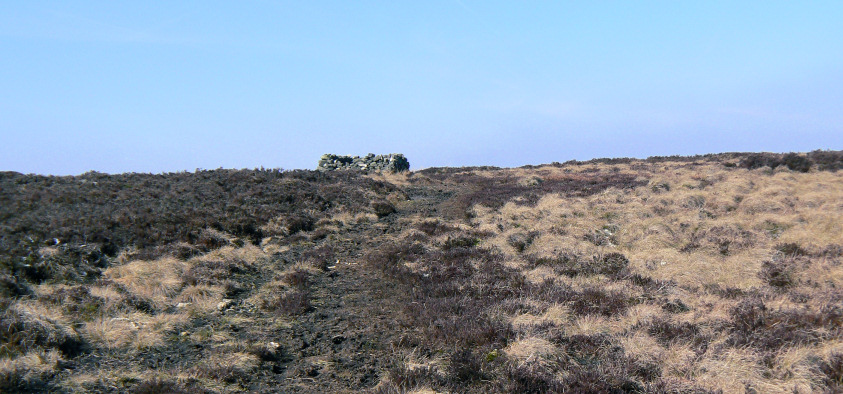 Following the clear path to the shelter on Rud Hill. It's not on the map but the
shelter and clear path suggests it's been in use for some time.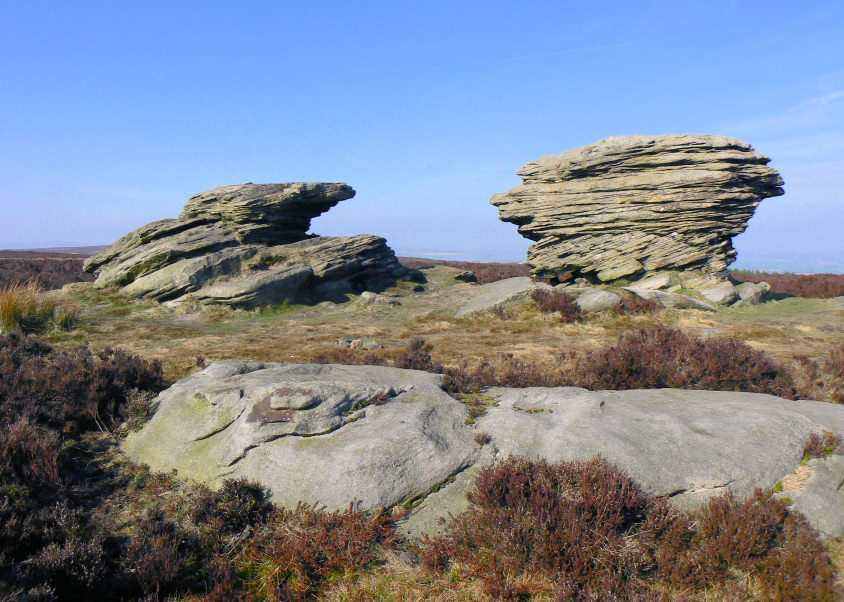 Ox Stones.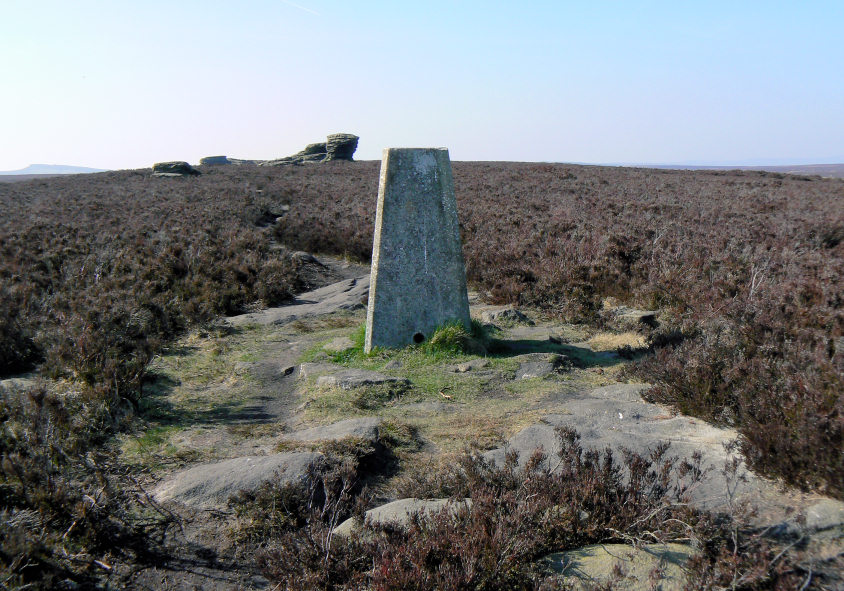 Looking back to Ox Stones form the trig point.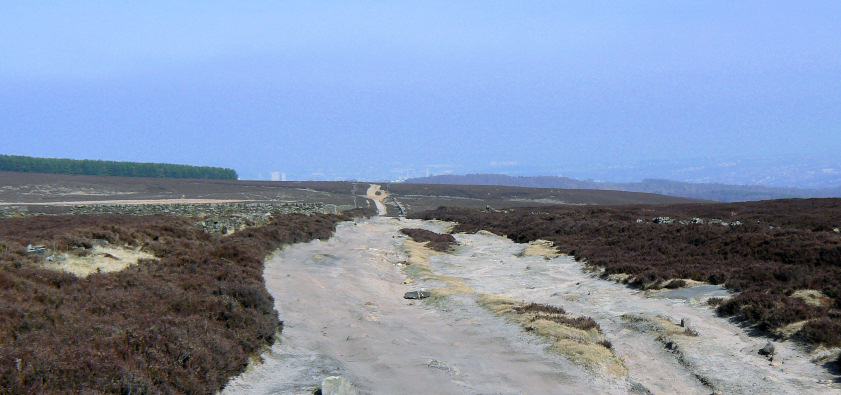 Sheffield is nearly lost in the haze as I look back along the sandy Houndkirk Road.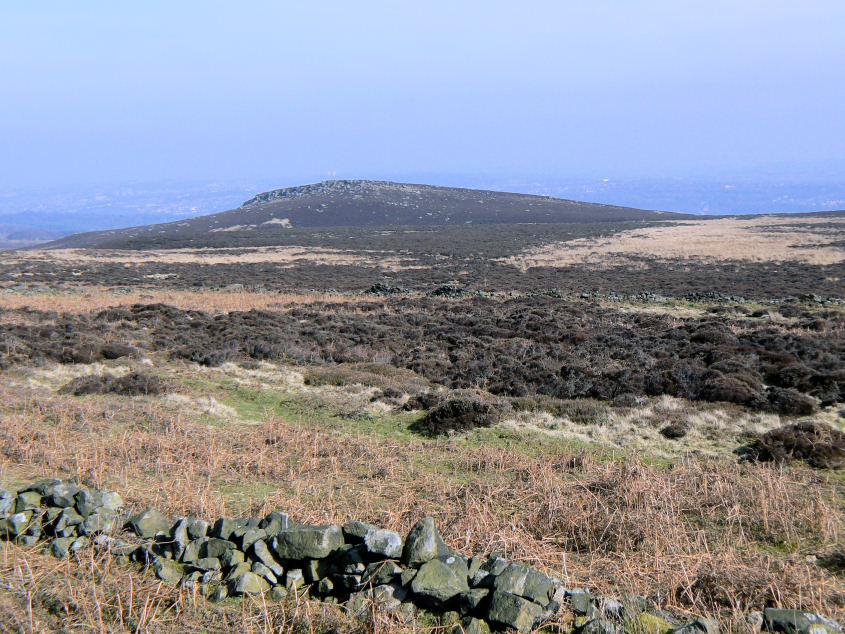 Houndkirk Hill.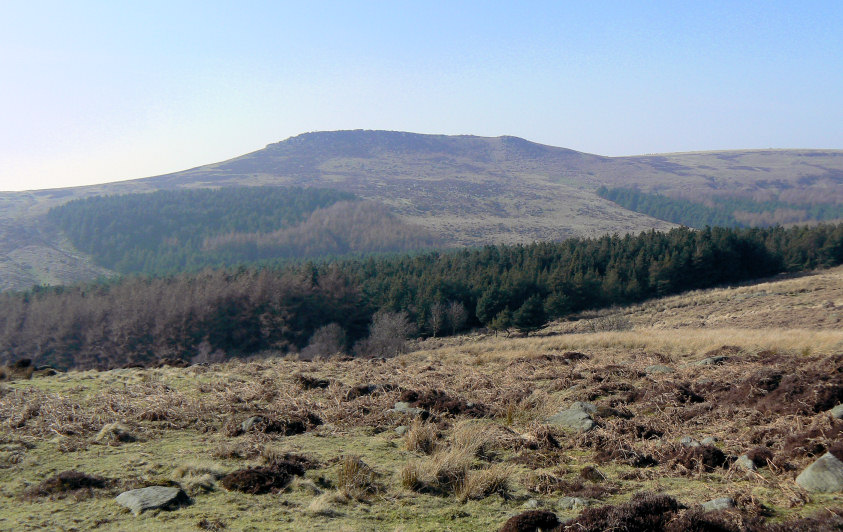 Higger Tor, I was tempted to extend the walk to include it but I needed
to be home by 5:00 and I didn't have enough time available.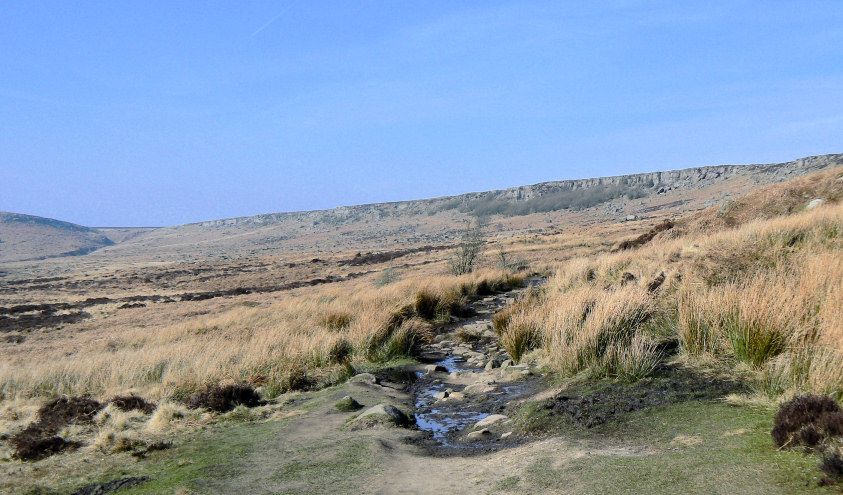 Instead I took the path below Burbage Rocks, which was a first
for me. I usually opt to walk along the top.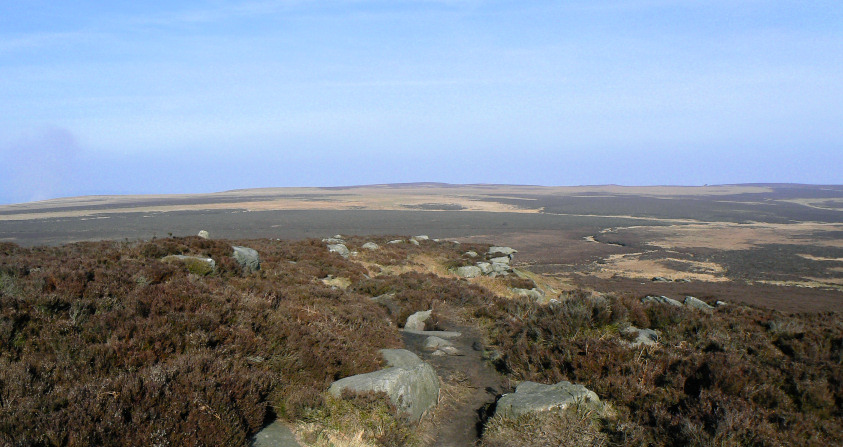 Looking back across the moor from Cowper Stone to Rud Hill (C)
and Ox Stones which are just about visible on the right.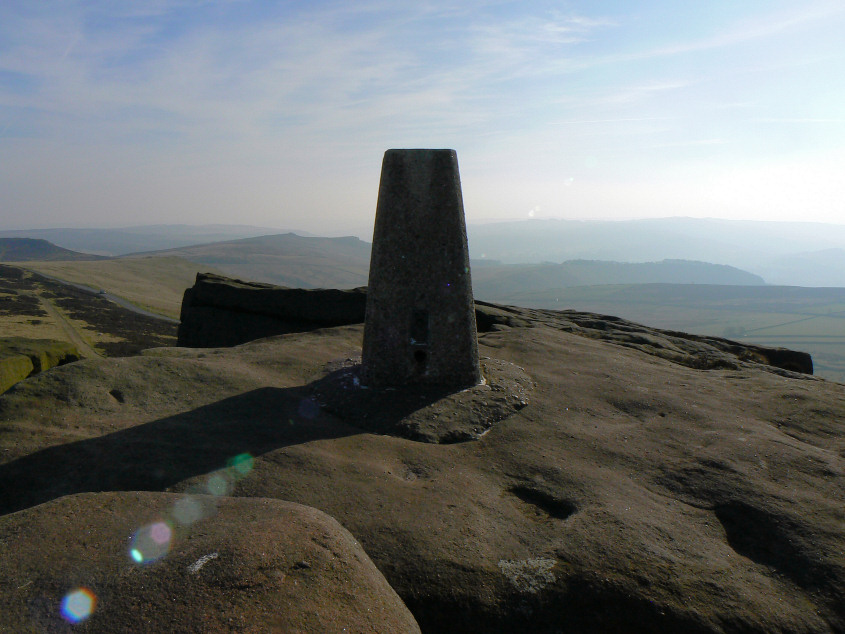 Stanage Edge trig, taken into the sunlight.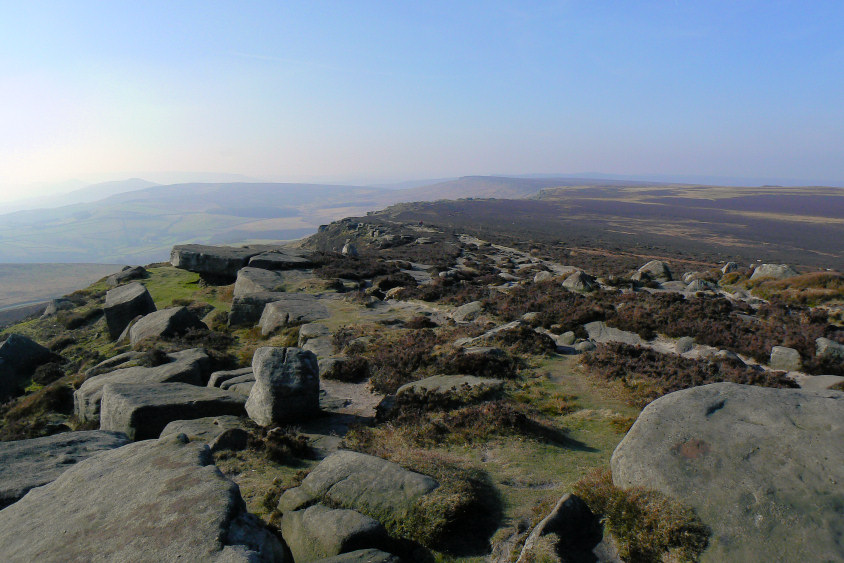 Looking along Stanage Edge from Cowper Stone. Win Hill
is just about visible to the left of the shot.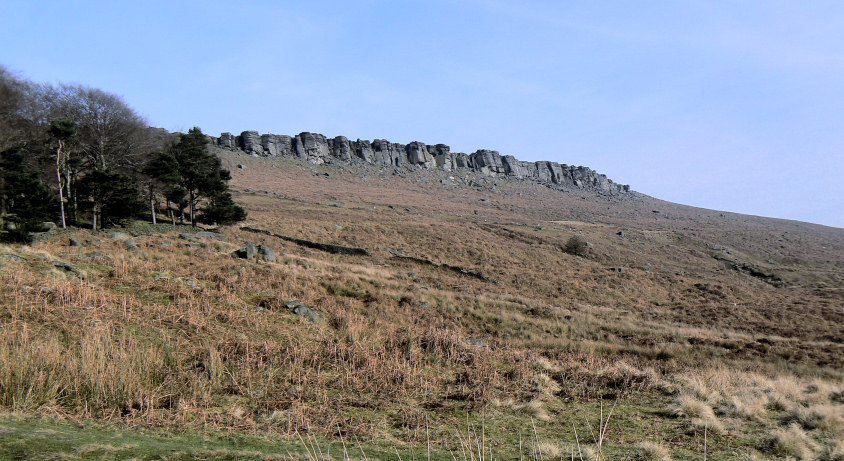 Looking back to Stanage Edge from the car park.