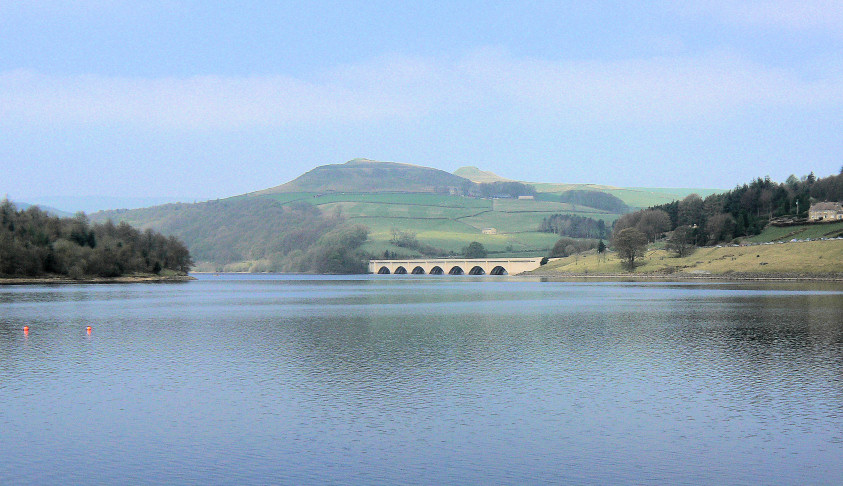 Looking across Ladybower towards Crook Hill.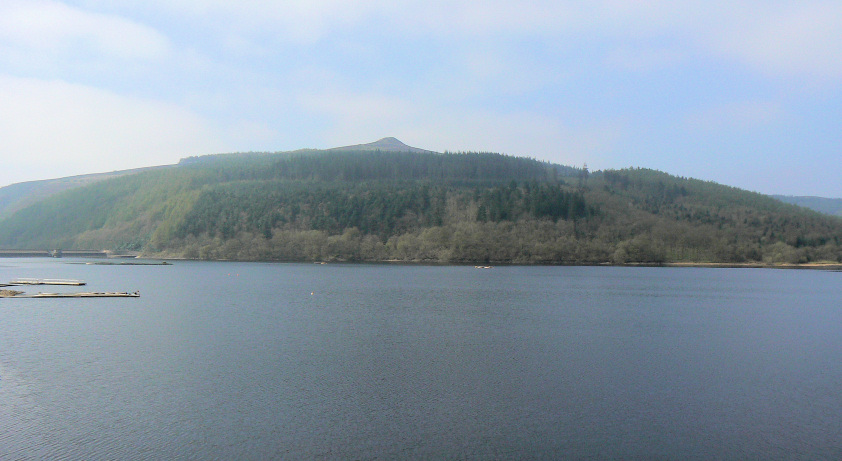 Win Hill from the point at which I had hoped to start the walk.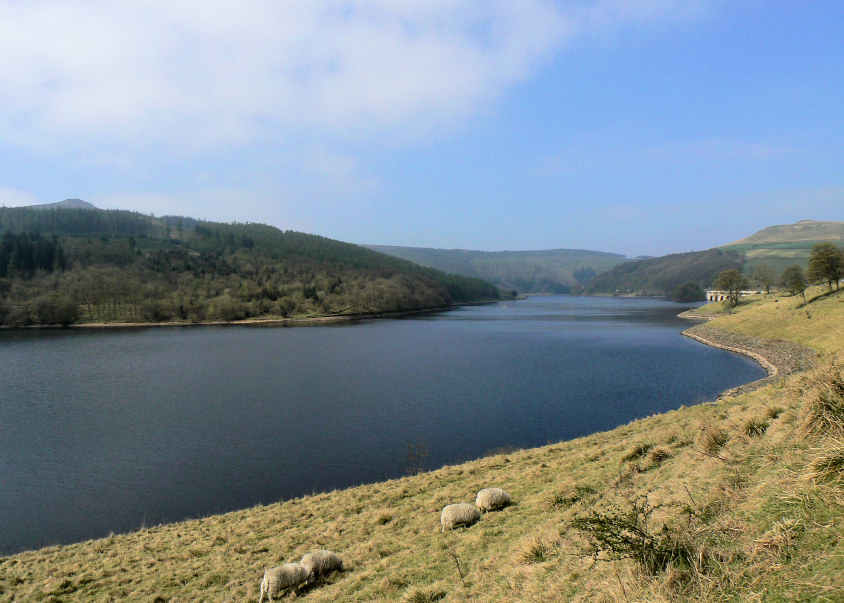 Ladybower Reservoir.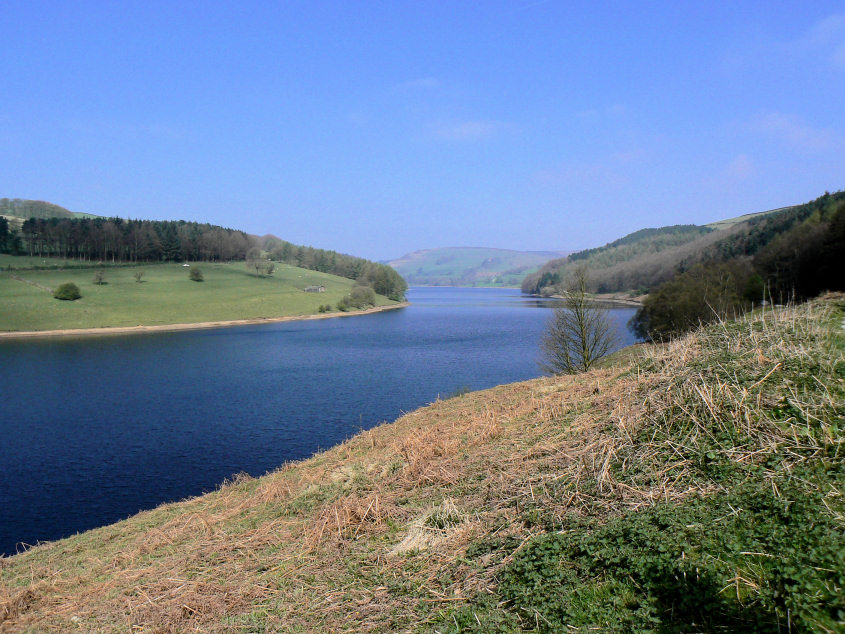 We would be walking alongside Ladybower until we reached Pike Low
which appears, in this shot, to be at the head of the reservoir.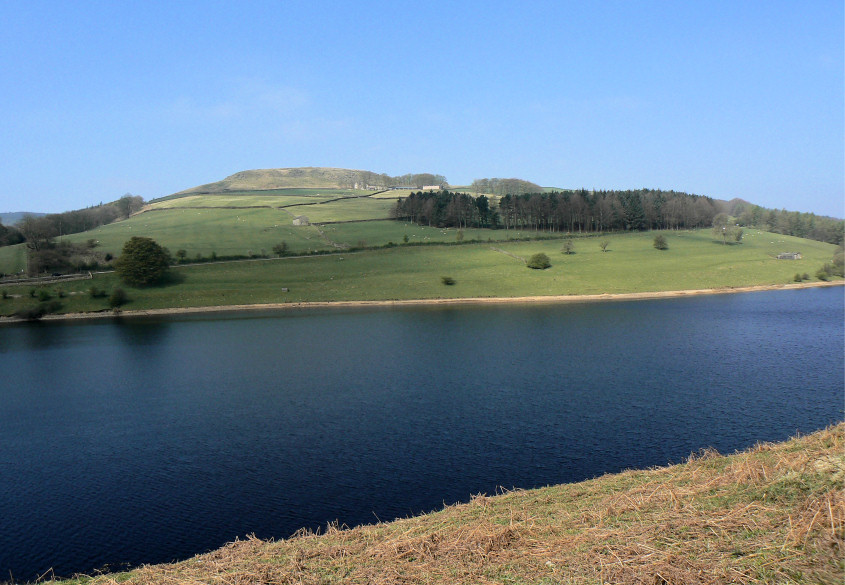 Crook Hill.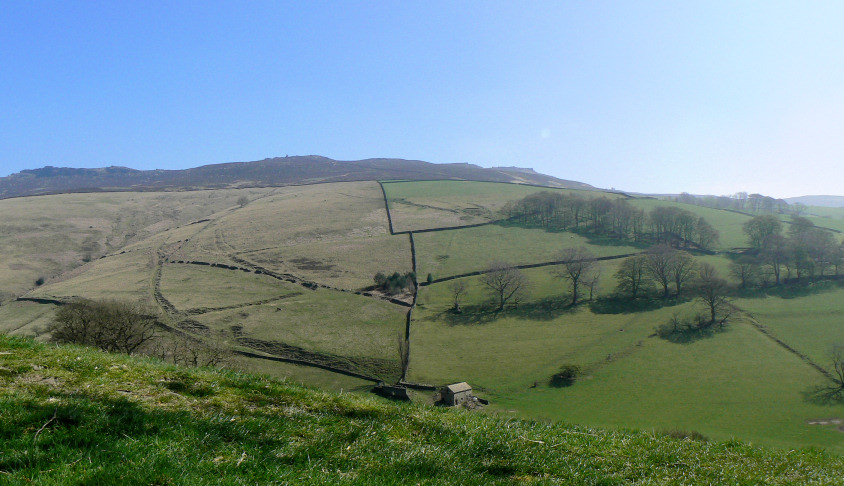 The first clear view of Derwent Edge as we head uphill towards Pike Low.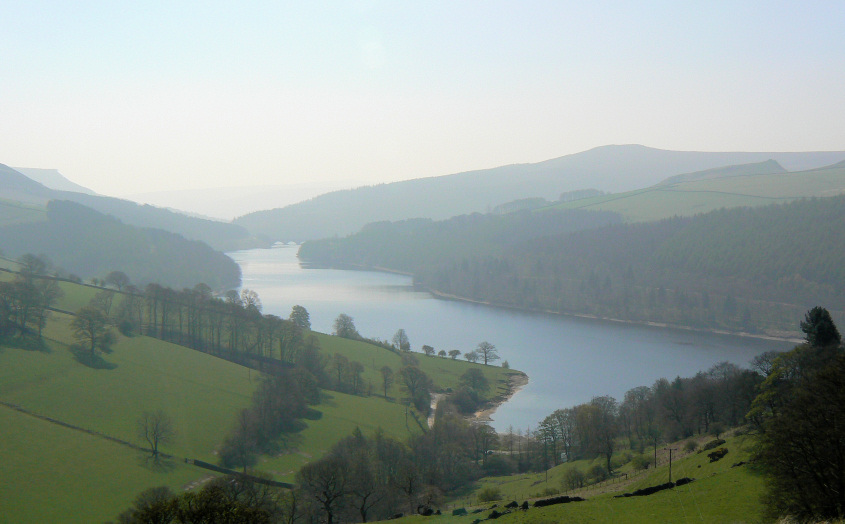 Looking back along Ladybower as the haze starts to increase.
Howden Edge seen from the foot of Lost lad.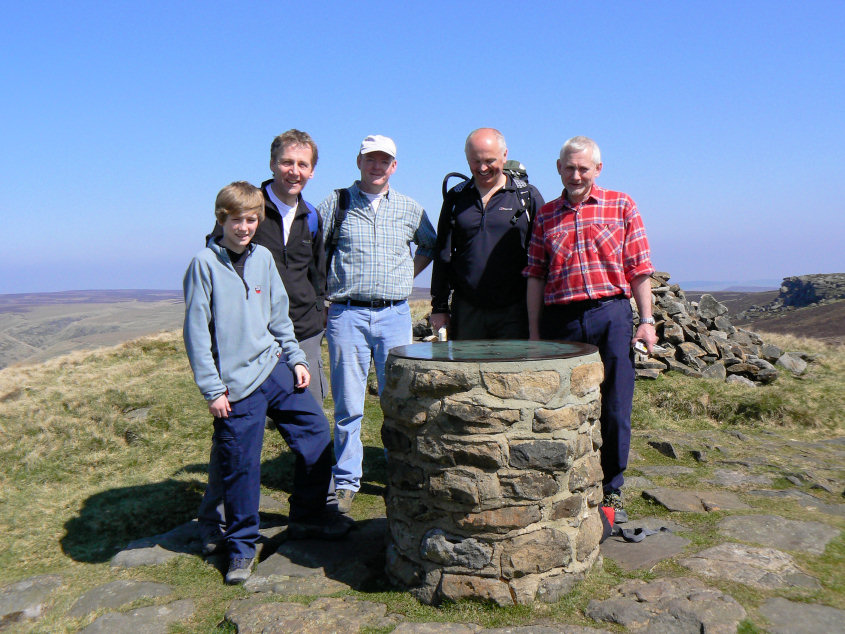 We met up with Dennis (in the red top) on Lost Lad who was out celebrating his 50th birthday.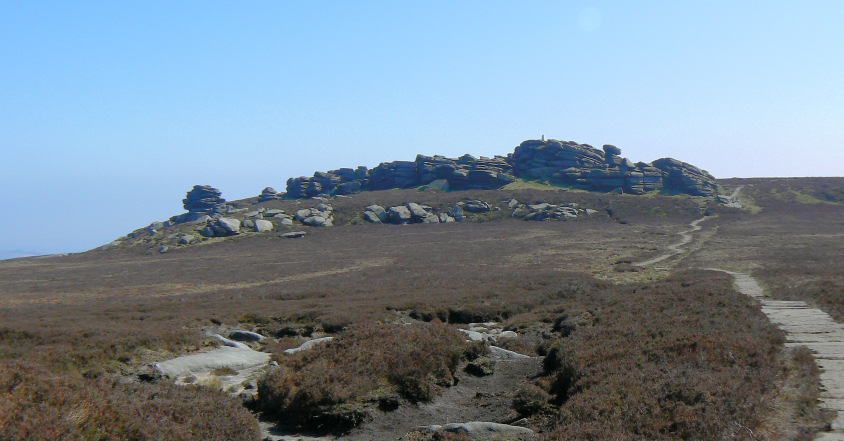 Approaching Back Tor and time to find a place to eat.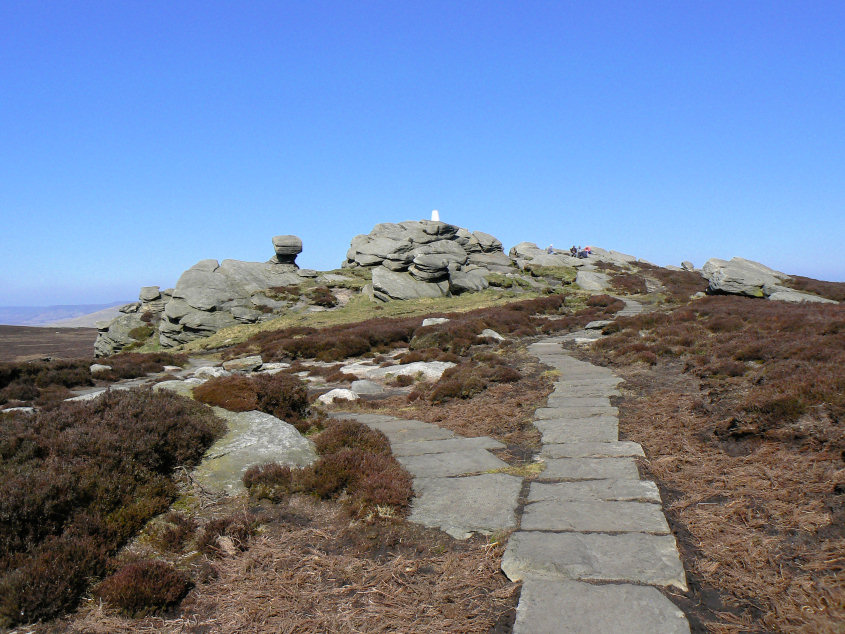 Dennis' party also stopped here for something to
eat, after first scrambling up to the trig point.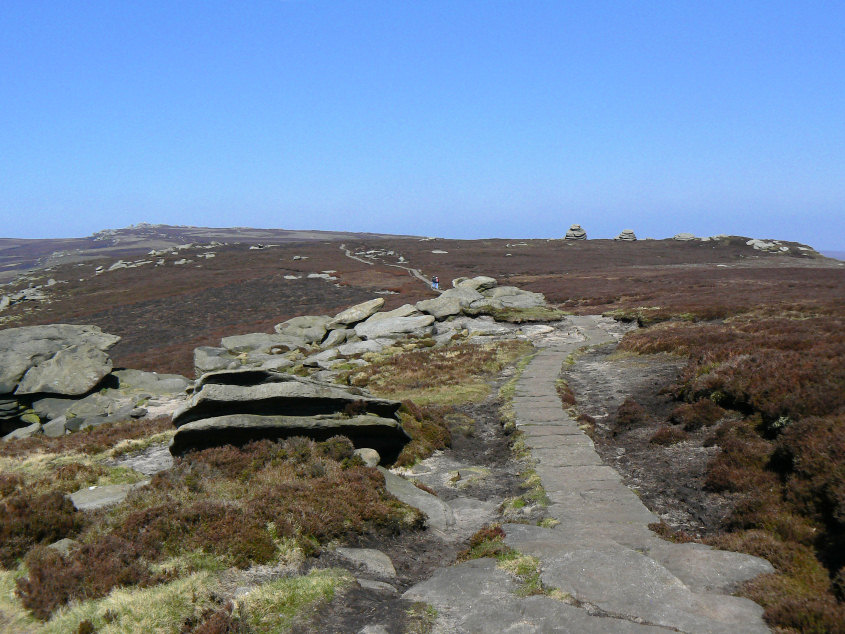 Looking back to Back Tor and Cakes of Bread.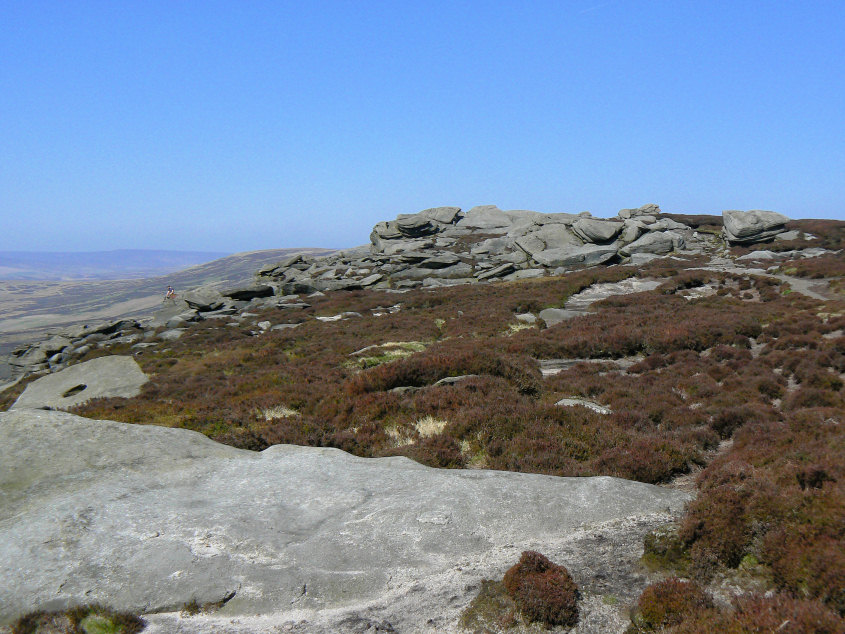 Dovestone Tor has some climbers on it today.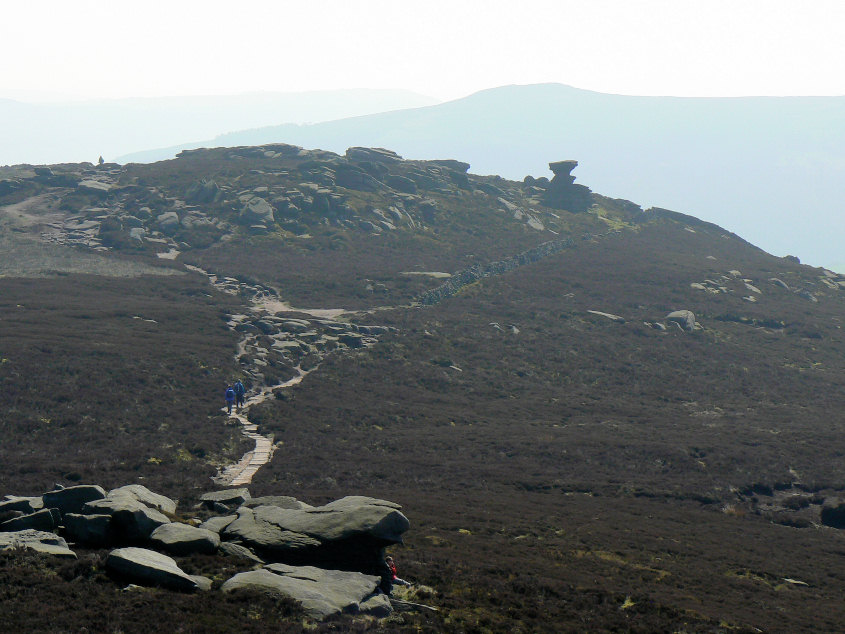 The distinctive Salt Cellar.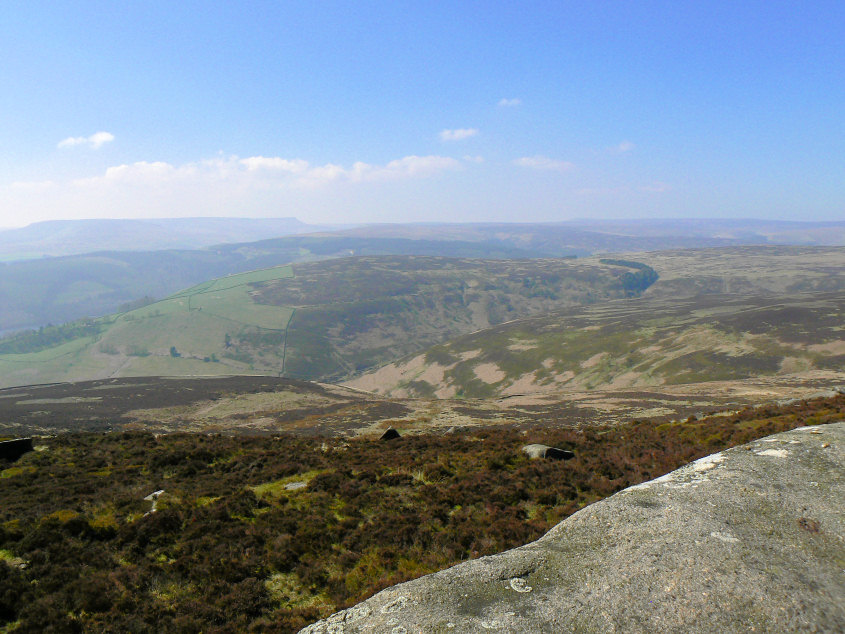 Looking across to Pike Low (C) from Derwent Edge. Kinder Scout
and Higher Shelf Stones are just about visible through the haze.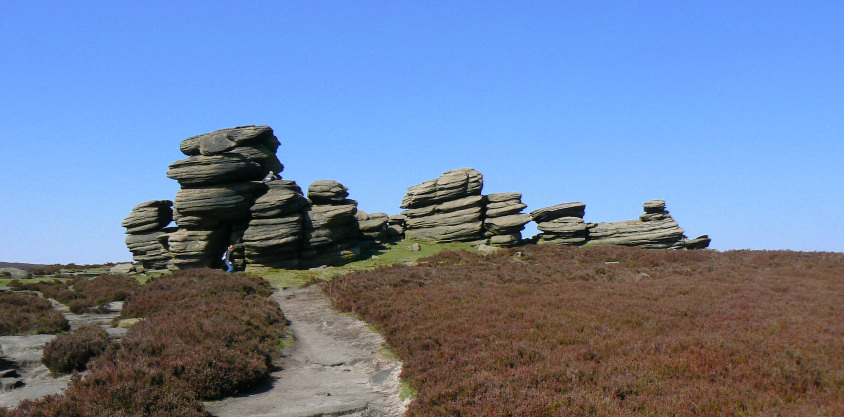 Wheel Stones.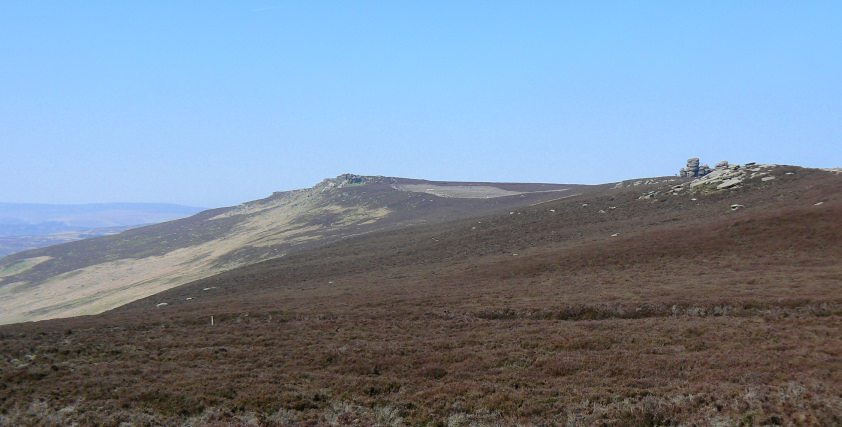 Derwent Edge from Whinstone Lee Tor.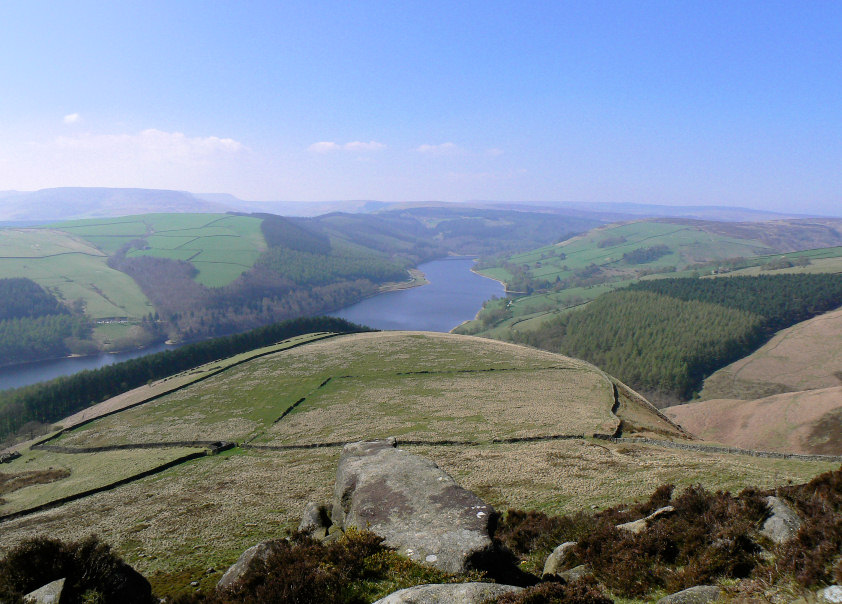 Ladybower and the Upper Derwent Valley from Whinstone Lee Tor.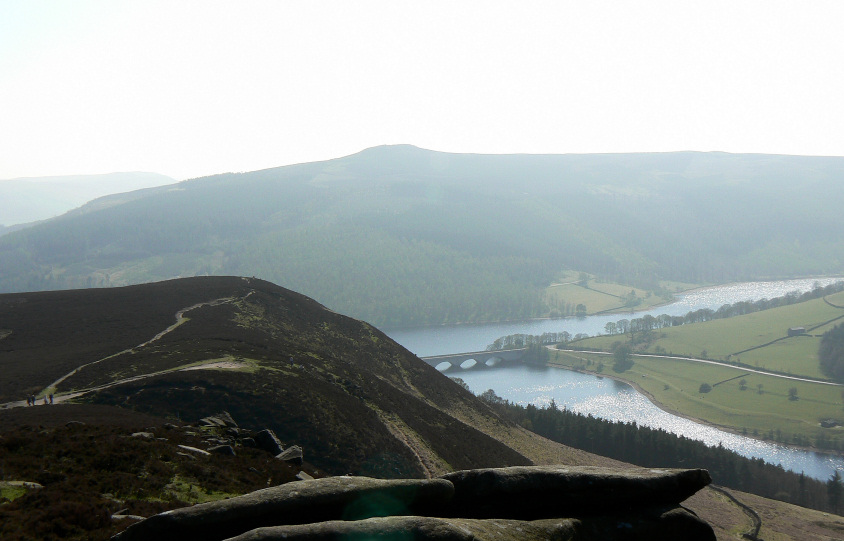 The sun is making Ladybower sparkle.