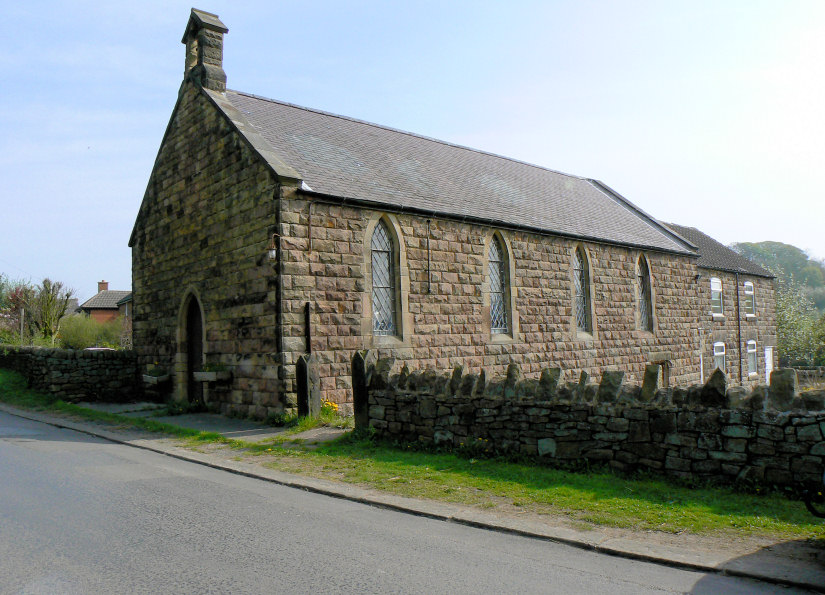 St Faiths Church where John and I were married. Our marriage meant the church stayed open for another week as its final service had been planned for Easter Sunday 2005. When we received permission from the Archbishop of Canterbury to be married there the following Saturday the closure was delayed and so the final service was the day after our wedding.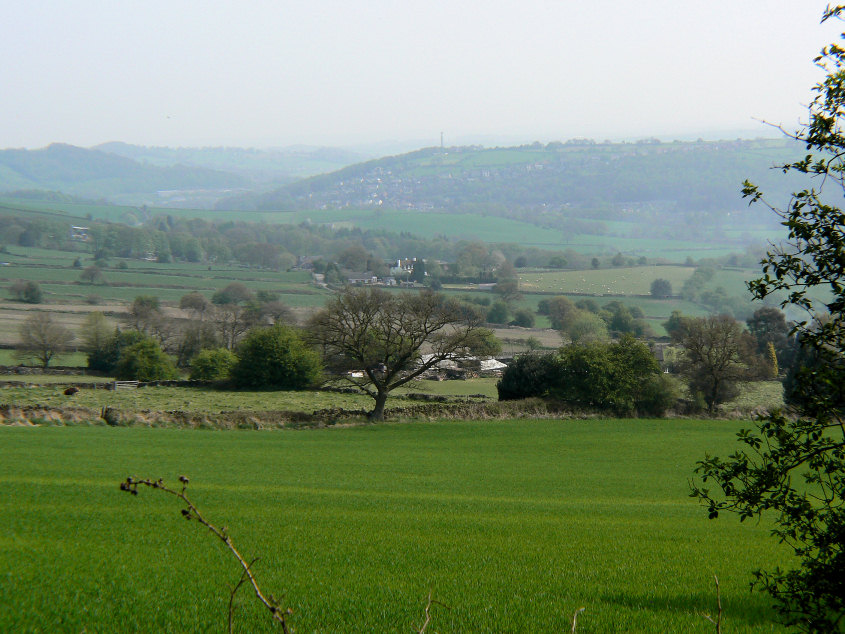 Looking across to the Derwent Valley and Ambergate from the climb to Longwalls Lane.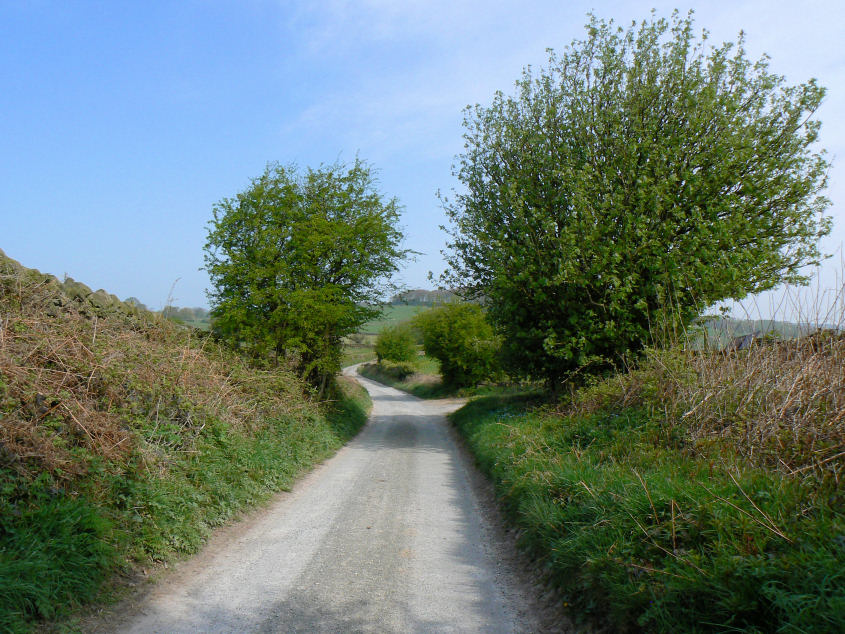 Longwalls Lane, with some greenery on the trees.
The Forget-Me-Nots were out but the bluebells in the nearby woods will be another week or so yet.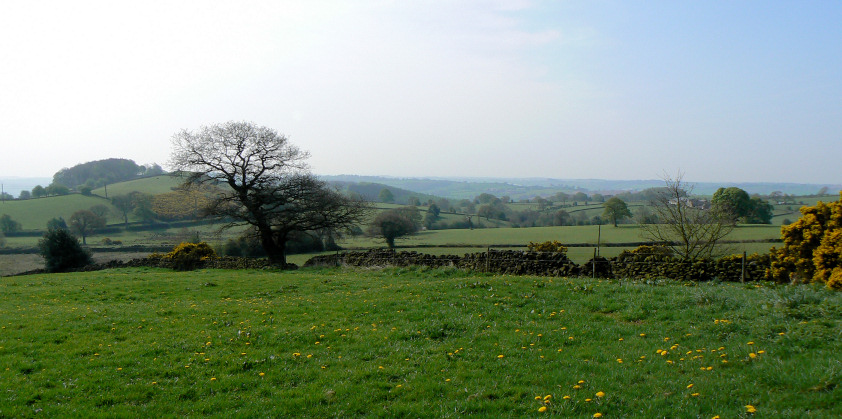 Looking back towards Longwalls Lane from the the Midshires Way.

The first view of Alport Heights, sadly now best identified, from a
distance, by the radio masts that are on it.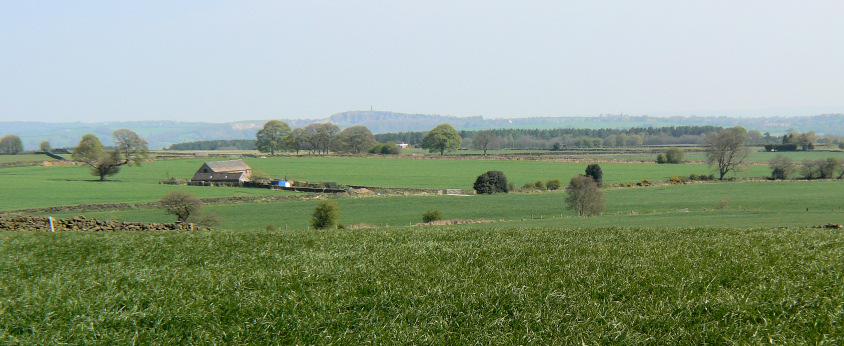 The haze meant Crich Stand was only just visible.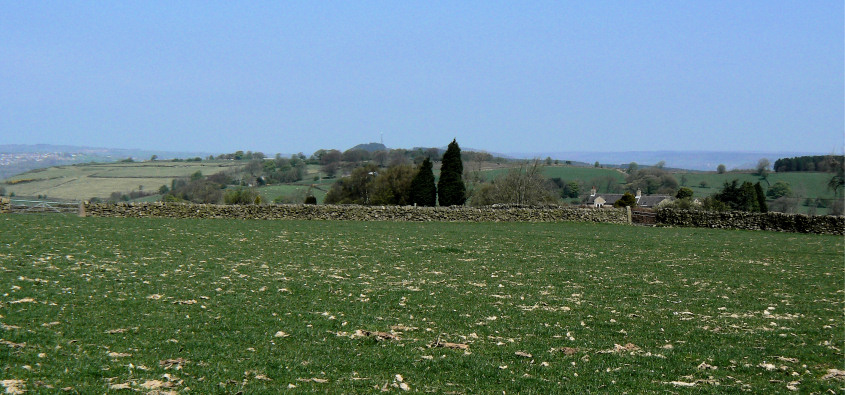 Approaching Alport Heights and the views become more extensive,
here looking across to Bolehill and Cromford Moor

Moving round Matlock and Middleton Moor
(above the quarry) come into view.

Crich Stand as seen from the front of the trig point at Alport Heights.
Alport Heights' trig point, which is inaccessible as it is
enclosed within the compound containing the masts.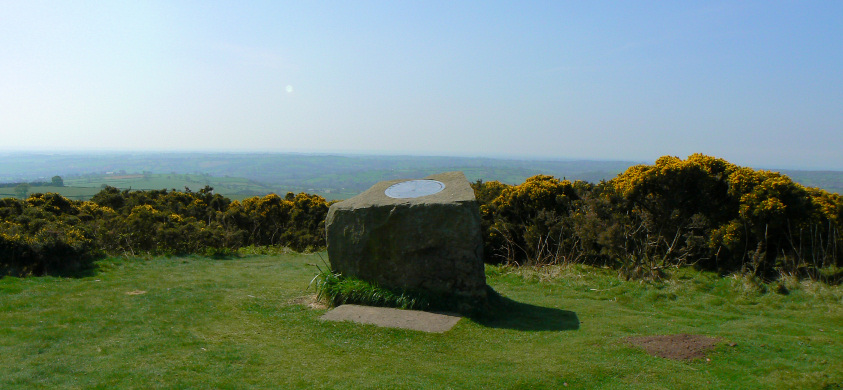 The topograph at Alport Heights, where on a different
day the views are far more extensive.
Sadly none of these landmarks were visible today.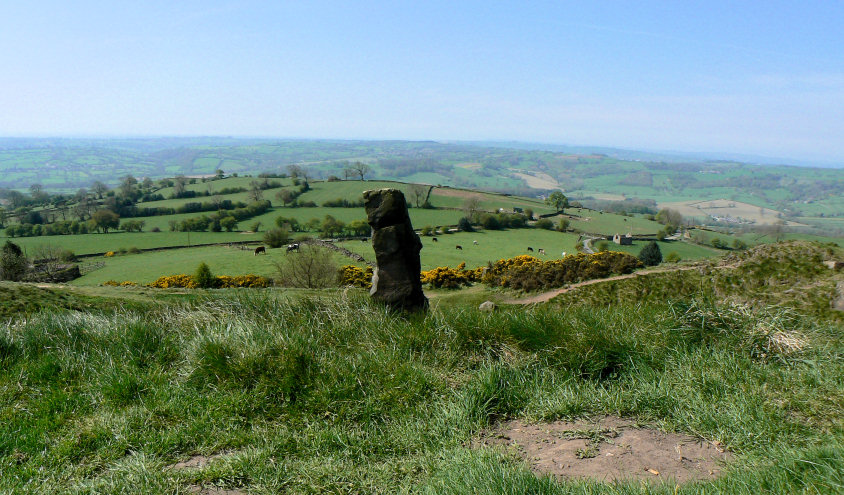 The first view of Alport Stone and the Ecclesbourne Valley.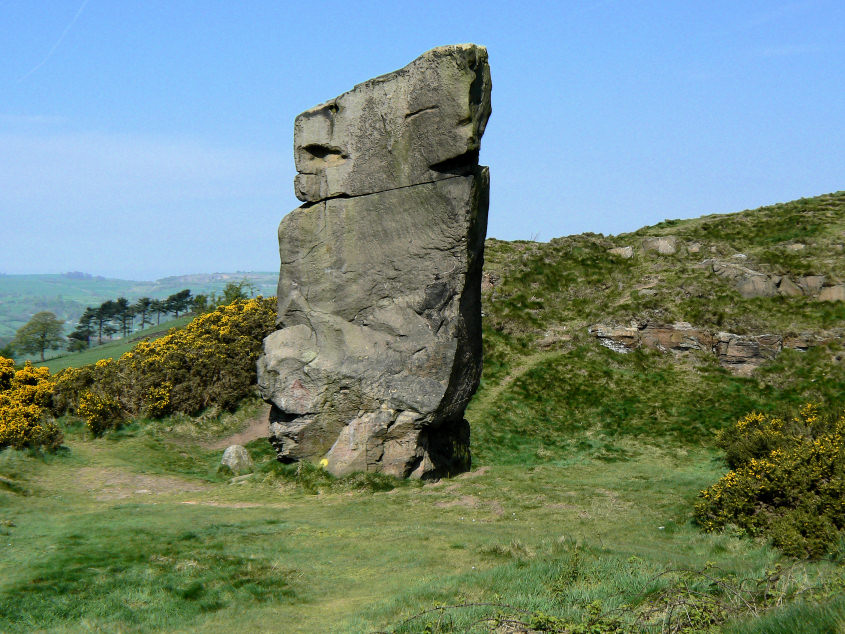 The only view of Alport Stone that wasn't adorned with too much bright yellow paint.
You may recognise it from the BBC's drama of the book 'Stig of the Dump'.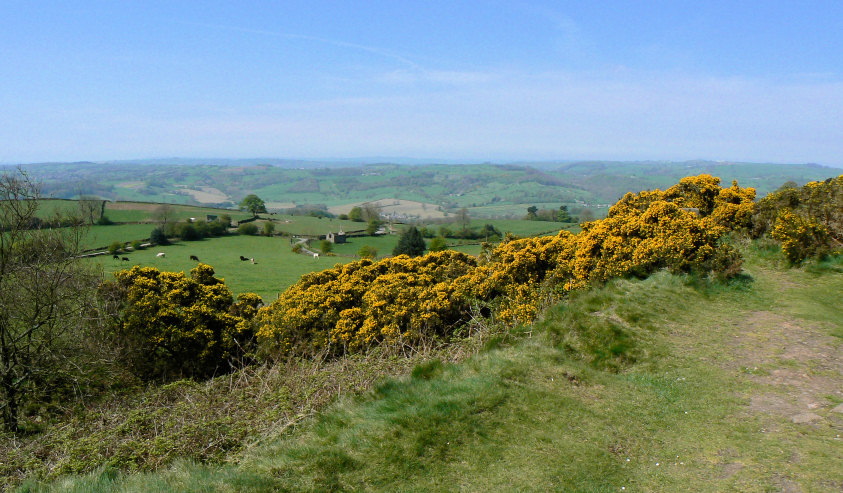 Looking across the Ecclesbourne Valley.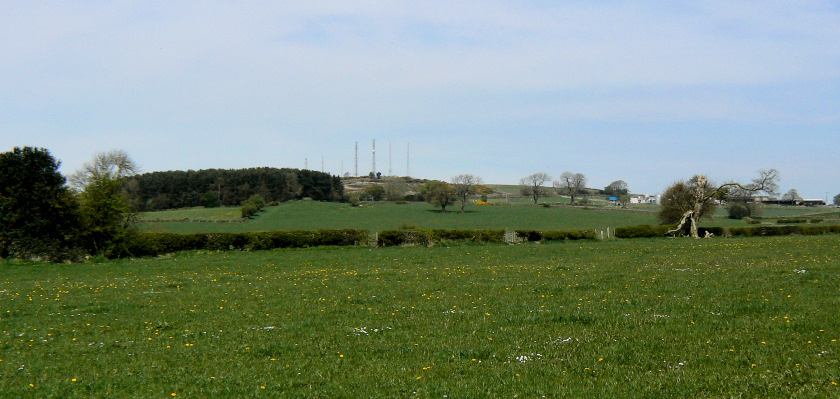 A final look at Alport Heights.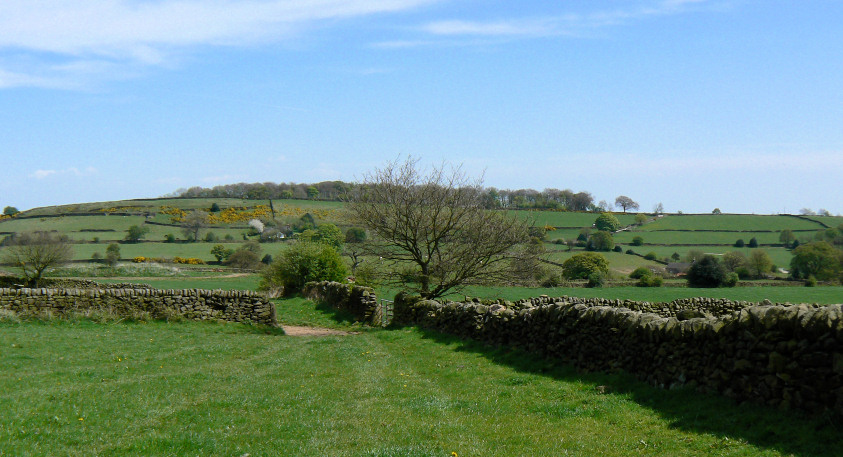 Looking towards Hillside and the final ascent of the day.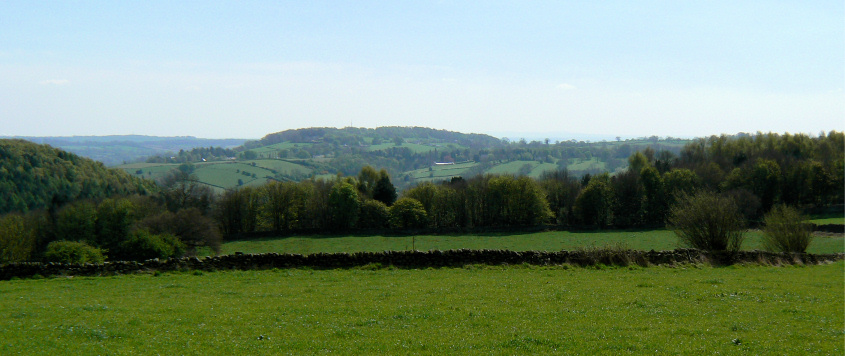 The Chevin seen across Handley Wood.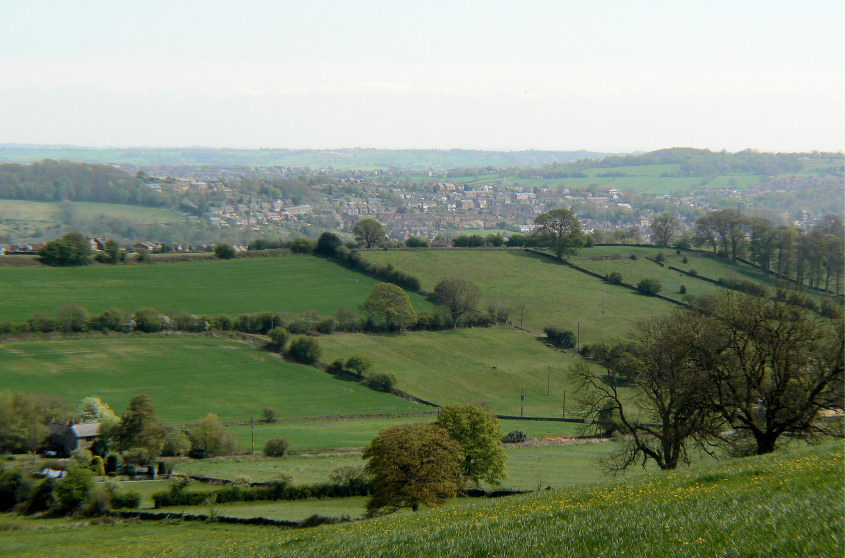 Belper. My home (and lunch) is somewhere amongst that lot.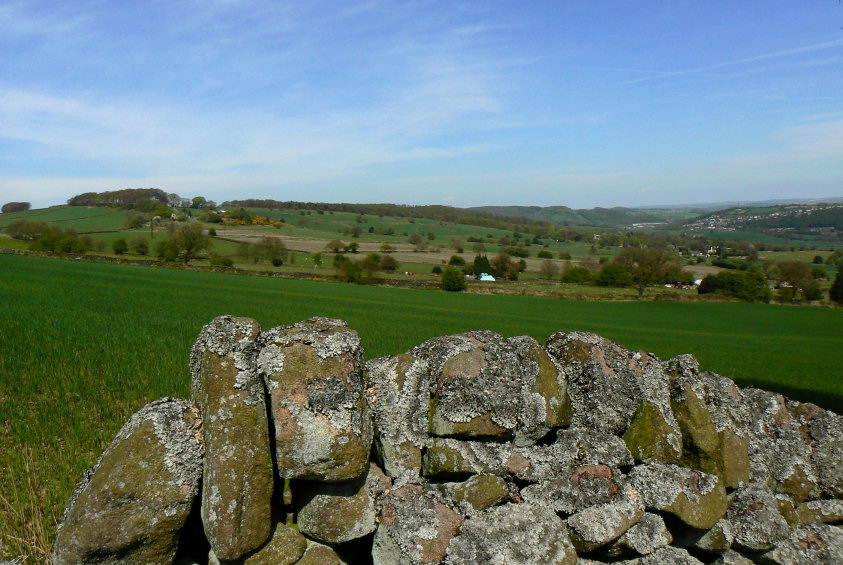 The haze has started to lift as this view of the Derwent Vally and Ambergate shows.
Compare it to the second picture of the day, they are taken a couple of feet and 3 hours apart.