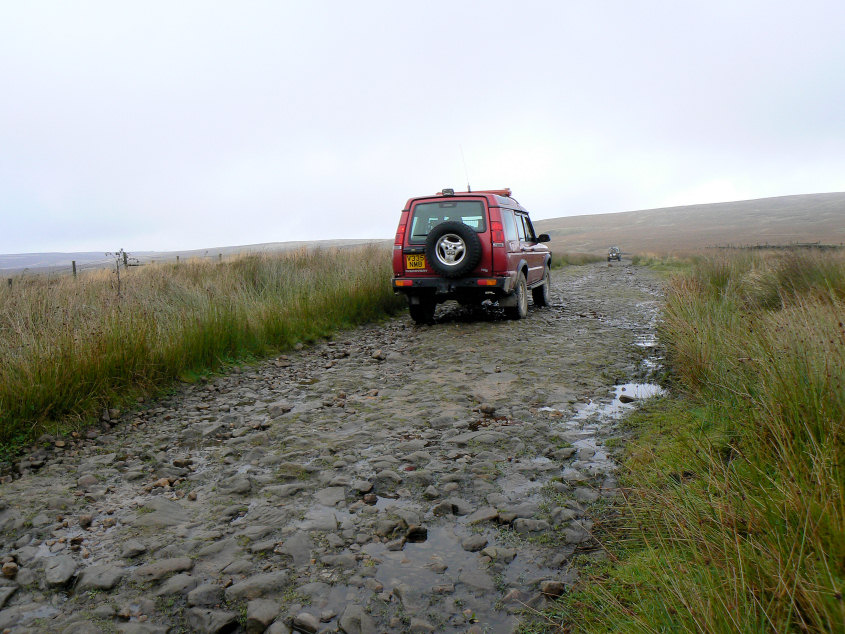 As we set off some 'Off-Roaders' overtake us.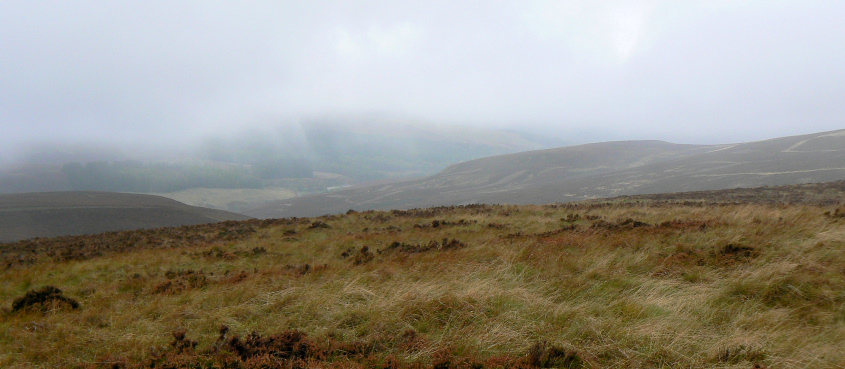 Looking across Goyt's Moss towards The Tors, which are lost in the mist.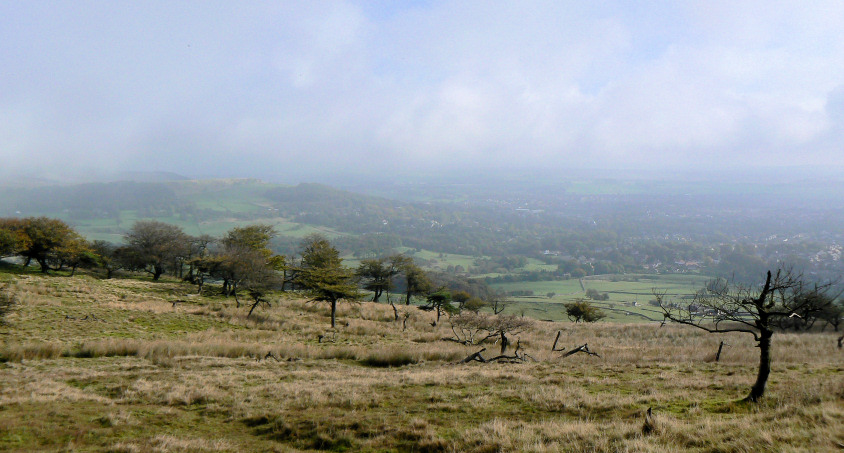 As we approach Burbage Edge the views improve with blue sky appearing over Buxton.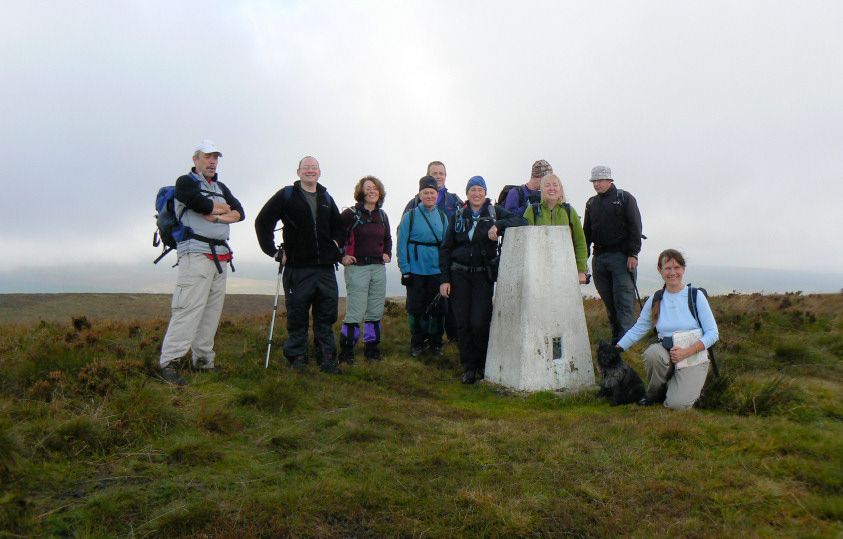 Most of the group at Burbage Edge's trig.
L-R: Kev, Ian, Sue, Keith, Simon, Lorraine, Chris, Lin, Steve, Megan (the dog) and Les.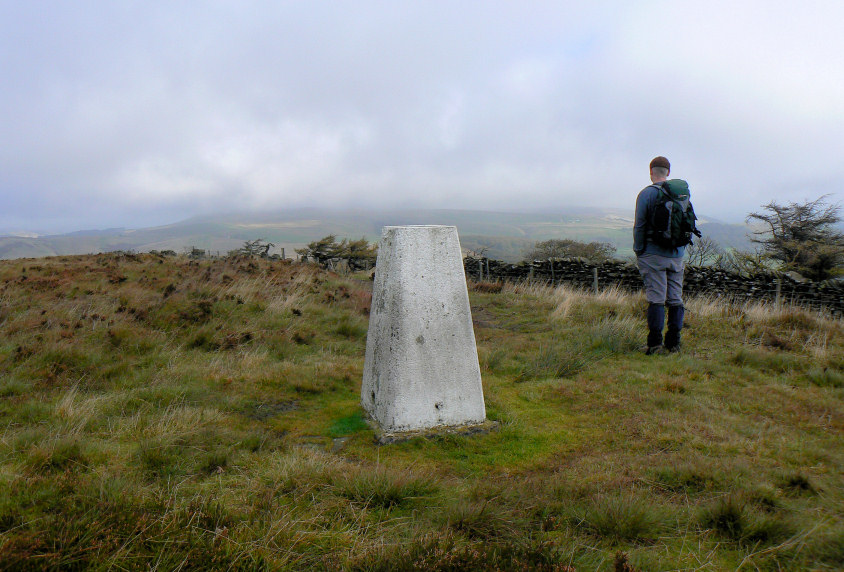 John looks towards Combs Moss as the cloud starts to lift.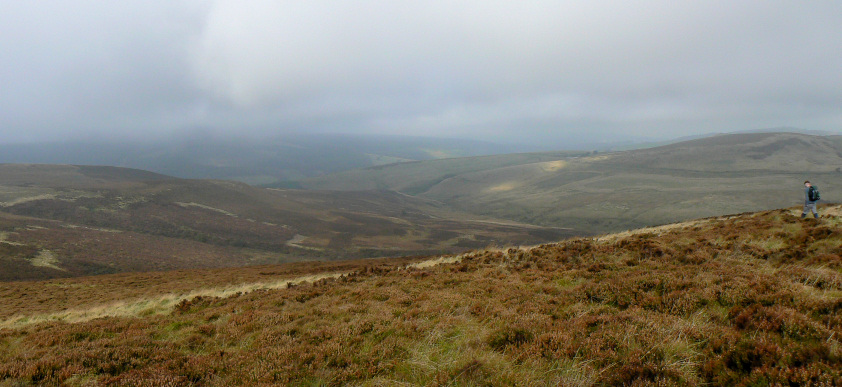 Looking across Wild Moor towards Wildmoorstone, the clough
we would follow down to Errwood Reservoir.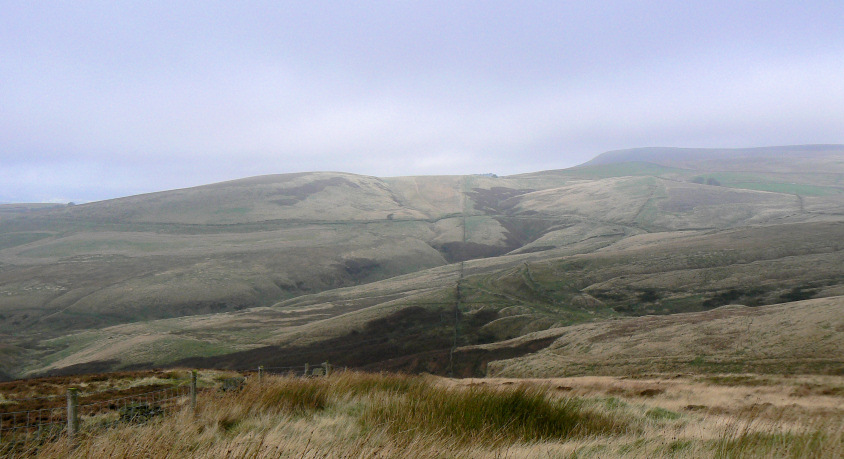 Combs Moss across Watford Moor.

Looking back to Burbage Edge as the mist swirls around it again.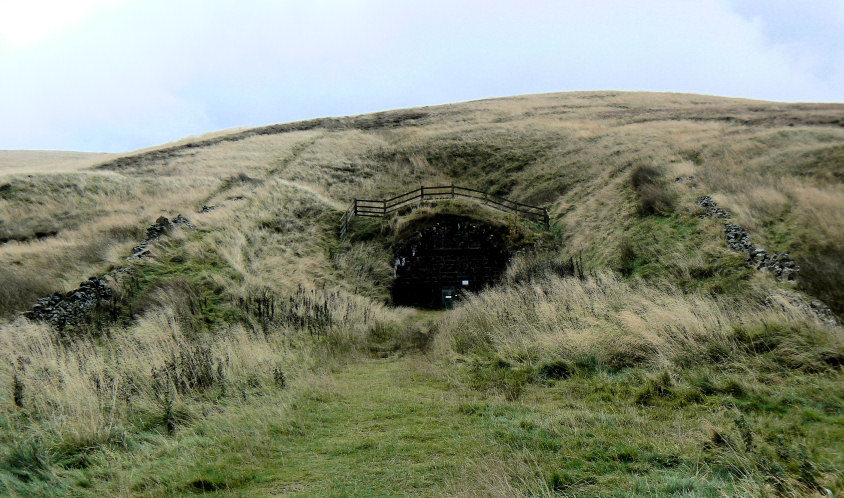 We crossed the old railway line as we headed down Wildmoorstone.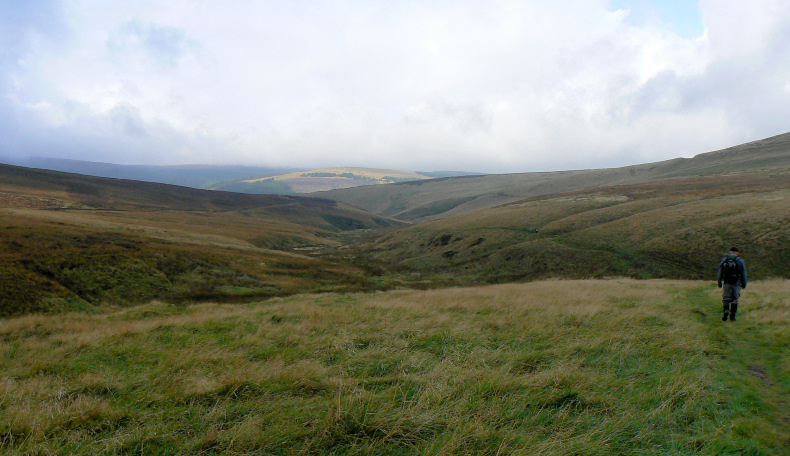 Sunshine on Stake Side as we continue down Wildmoorstone.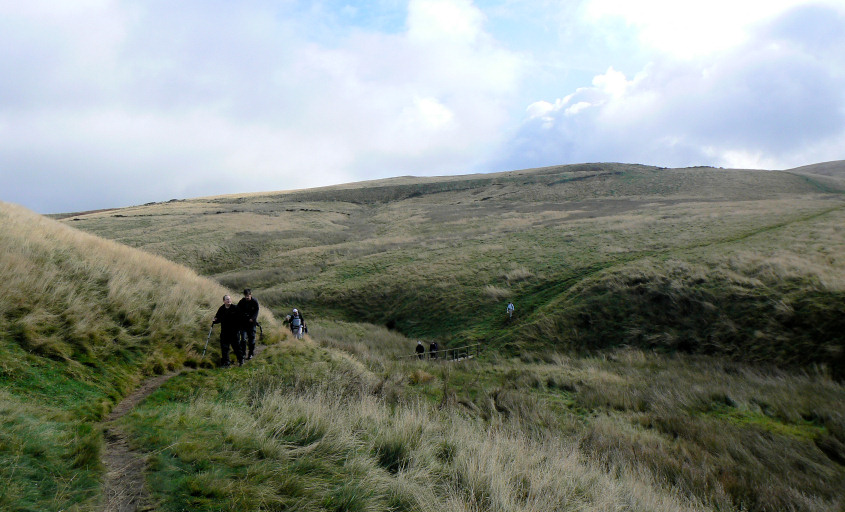 The narrow path means we are soon spread out.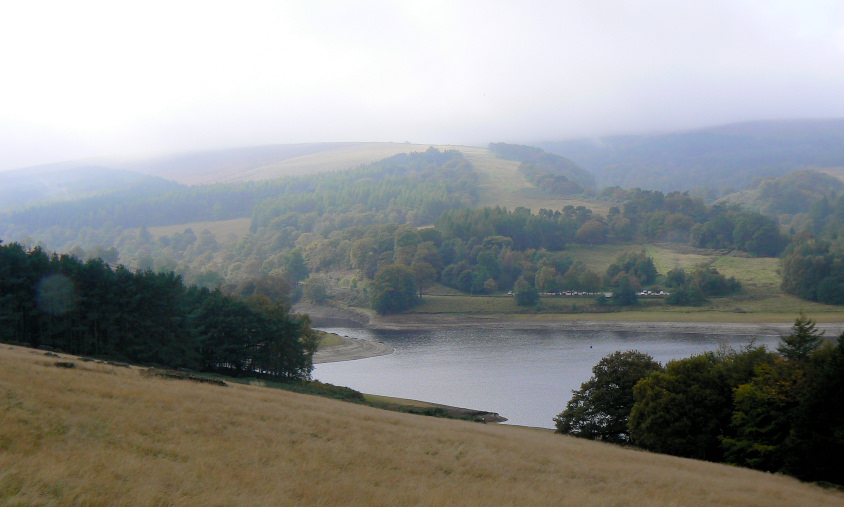 Looking across Errwood Reservoir to Stake Side.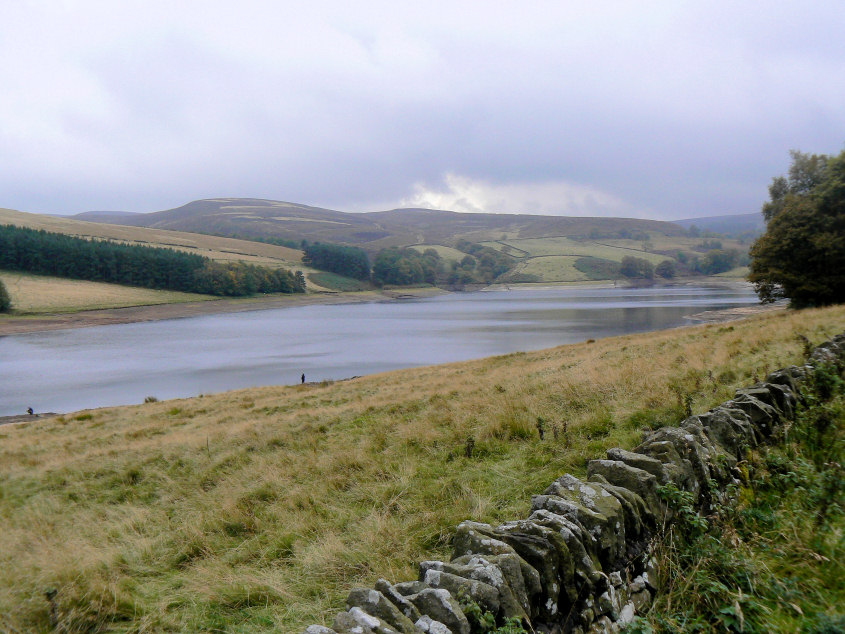 Wild Moor and Goyt's Moss across Errwood Reservoir.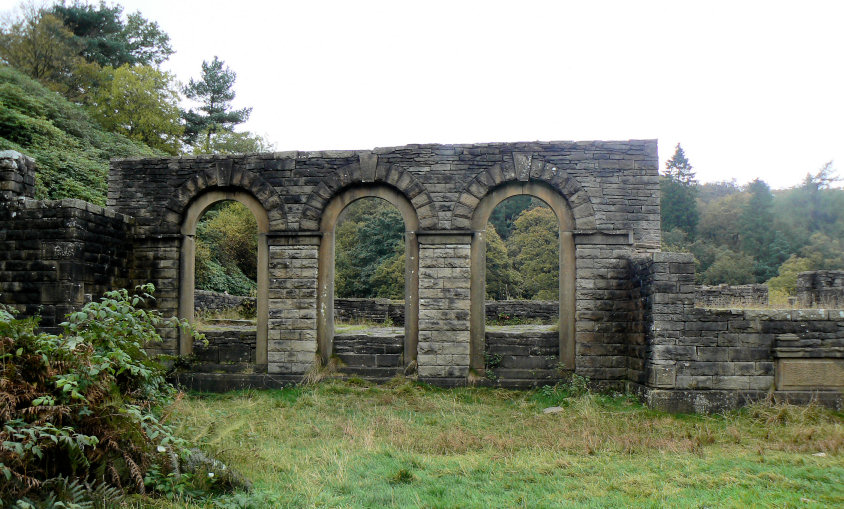 Errwood Hall, which was home to the Grimshawe family
until the reservoir was built in the 1930's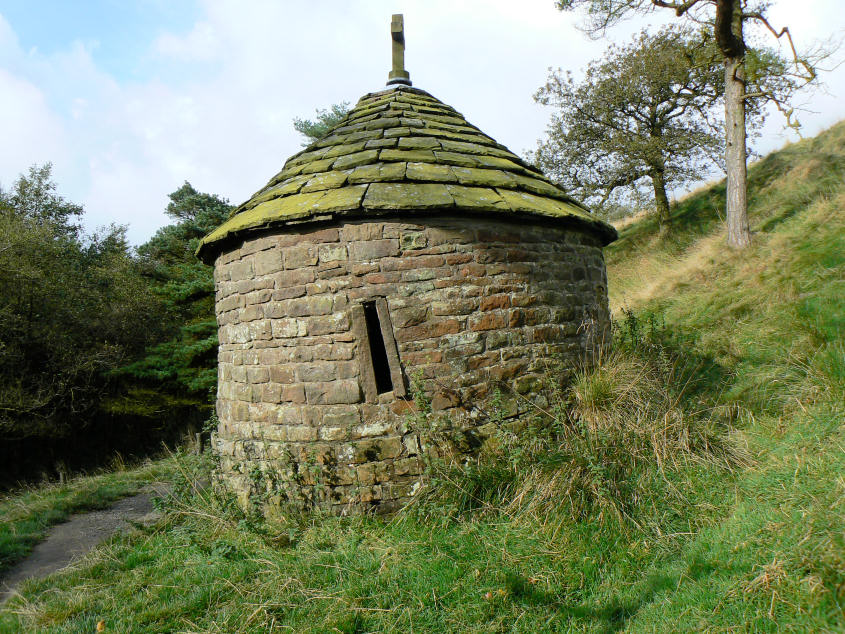 The Spanish Shrine which was built by the family
in memory of their companion Miss Delores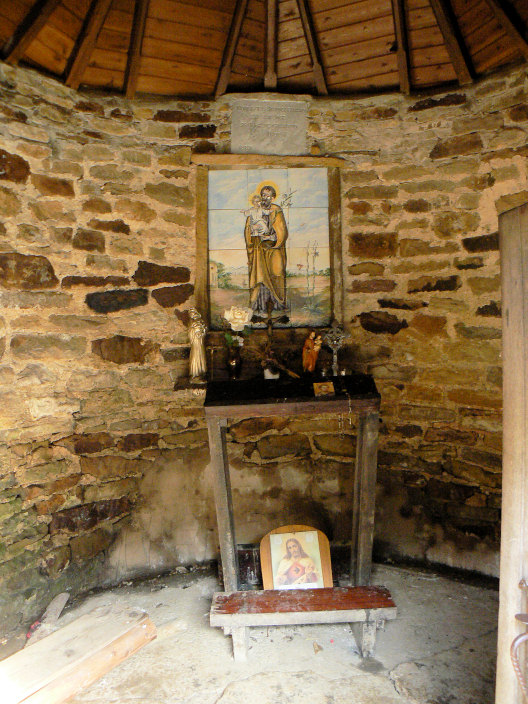 Inside the shrine.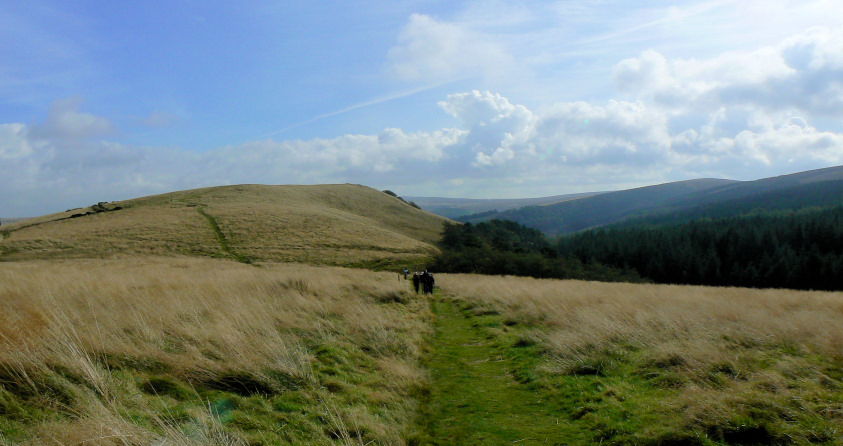 Looking back to Foxlow Edge with The Tors, on the right, now clear of cloud.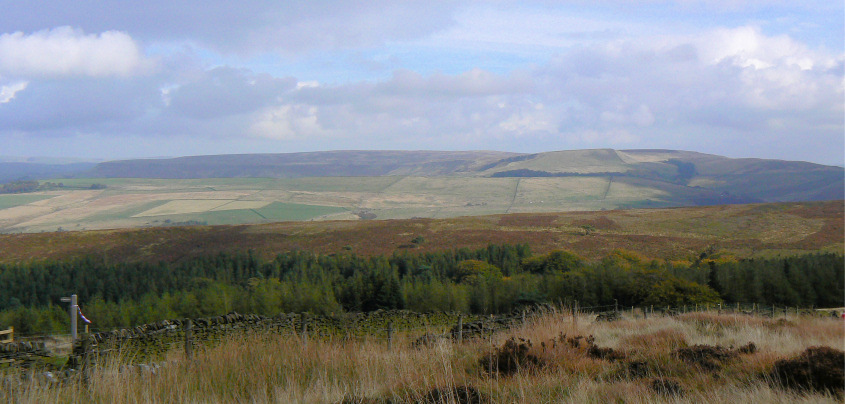 Combs Moss from Pym Chair.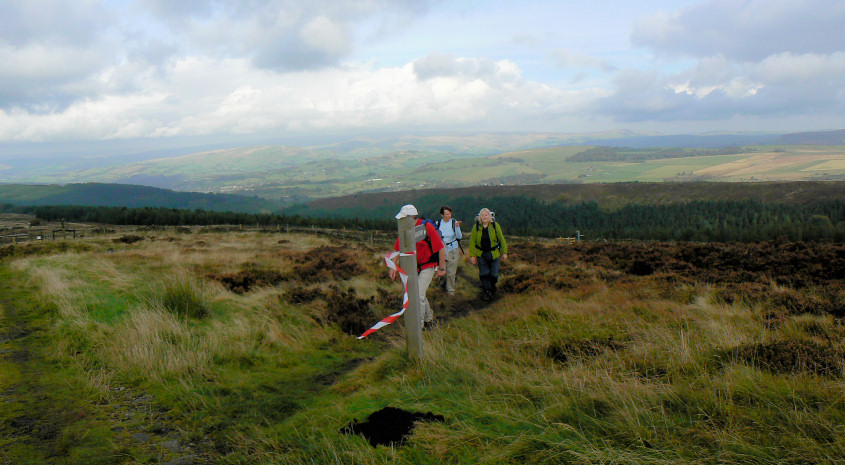 Sunshine lights up the Mam Tor Ridge.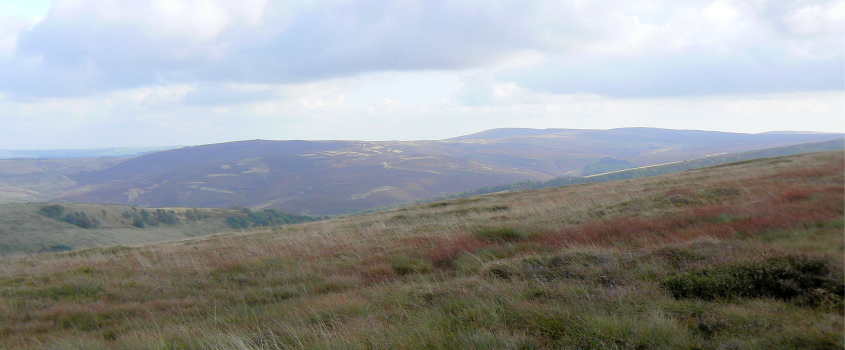 Burbage Edge is clear of cloud now.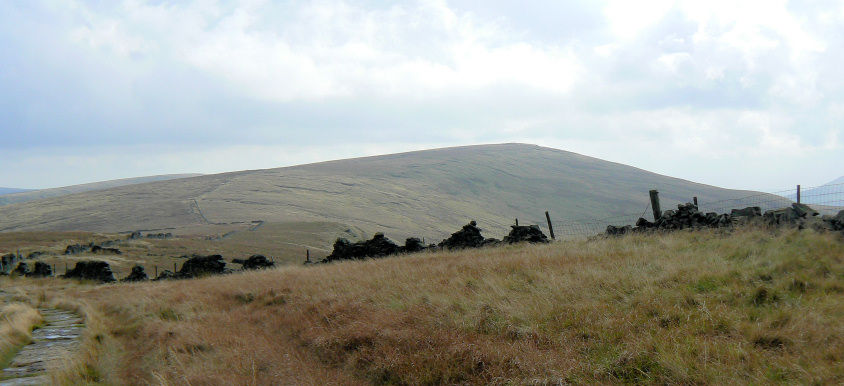 The route to Shining Tor.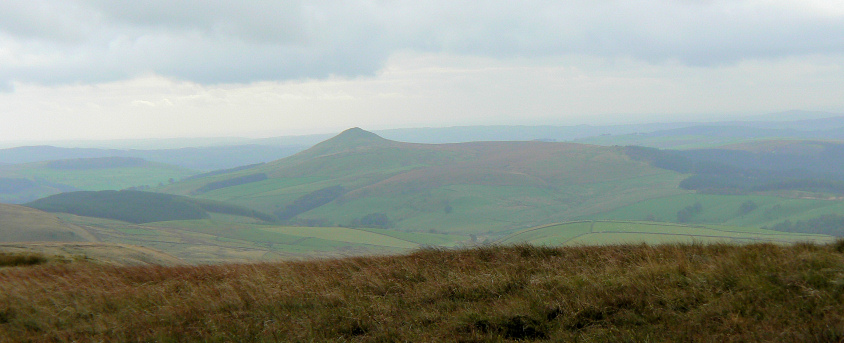 Shutlingsloe from Shining Tor.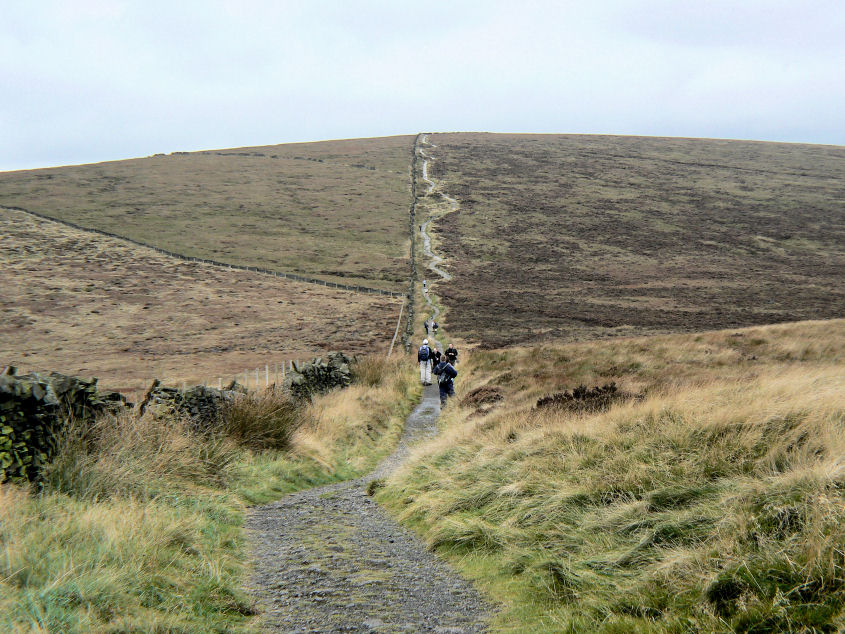 Looking back to Shining Tor as Megan tries to add to the group
by 'rounding up' the youngsters doing D of E.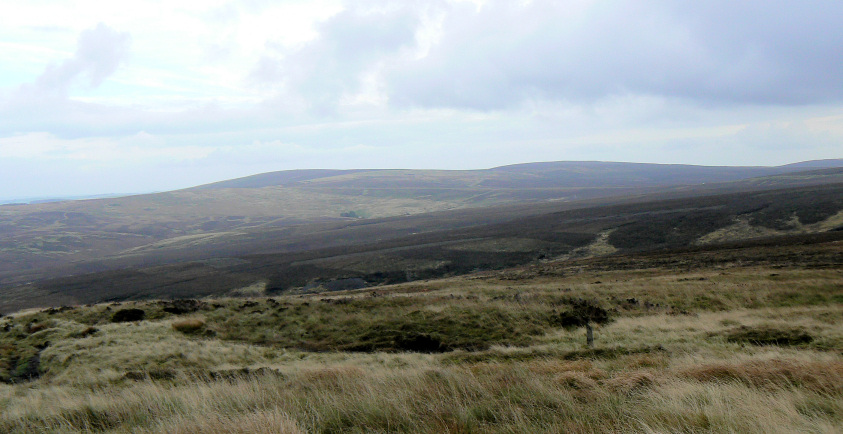 Axe Edge across Berry Clough.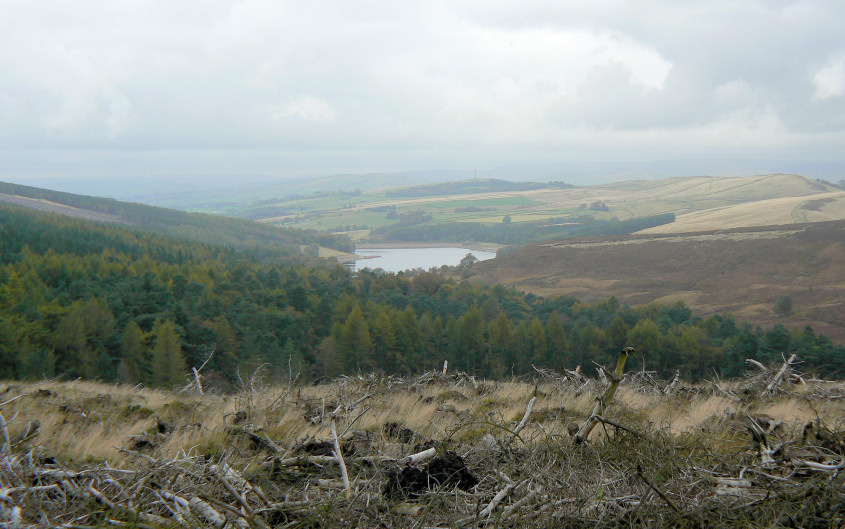 A final look at Errwood Reservoir as we head down to Goyt's Clough.