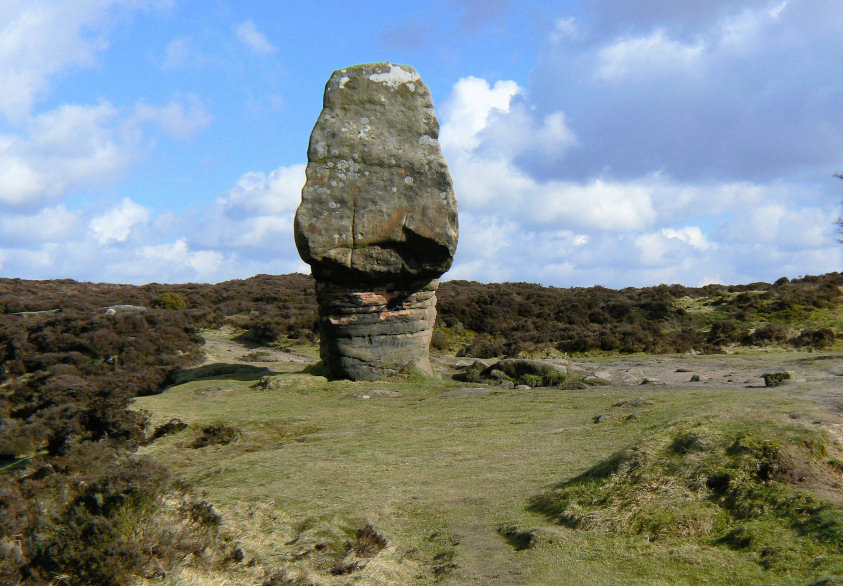 The Cork Stone as I head onto Stanton Moor.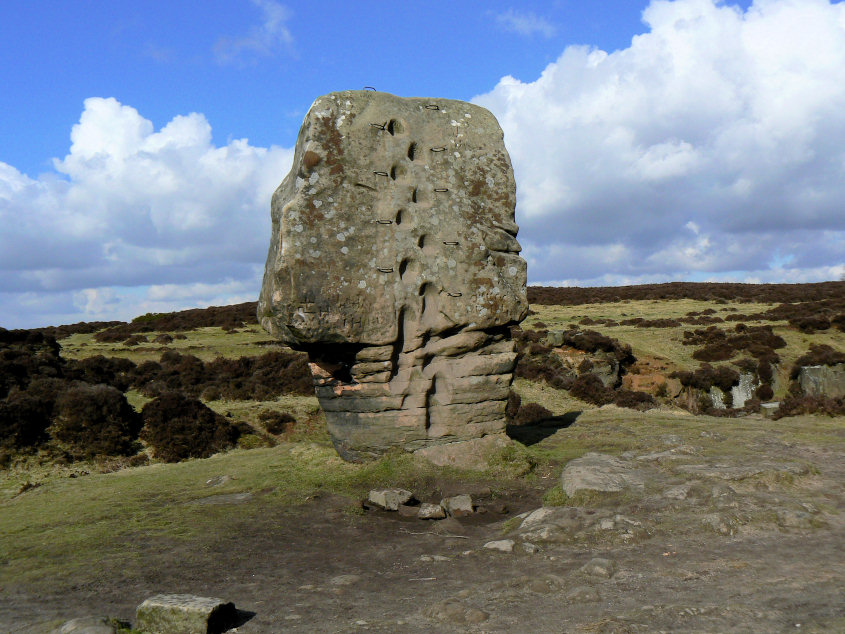 The foot holes and rungs on the other side of the Cork Stone.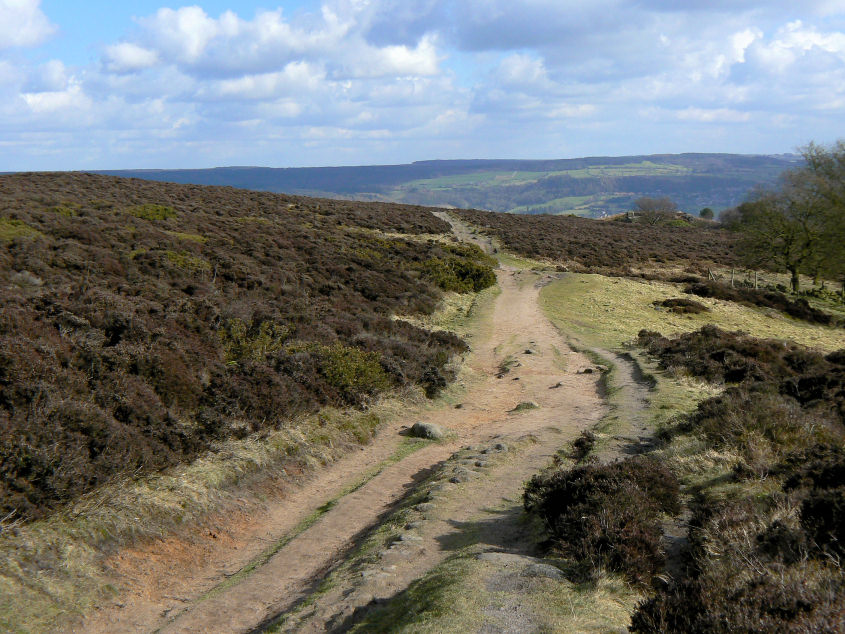 Looking across Stanton Moor to Farley Moor on the other side of Darley Dale.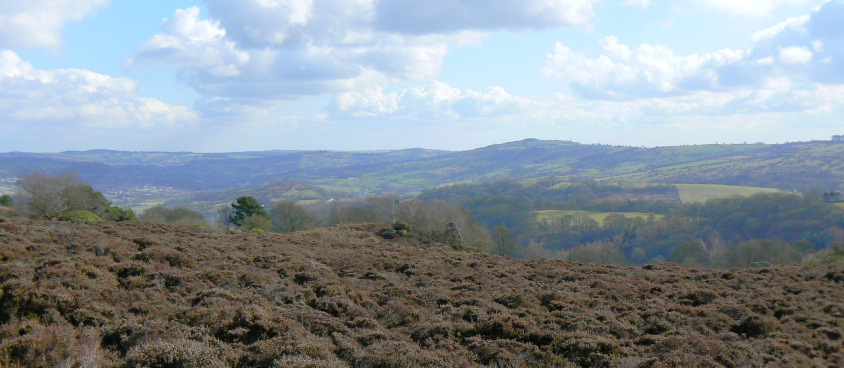 Looking east towards Riber Hill.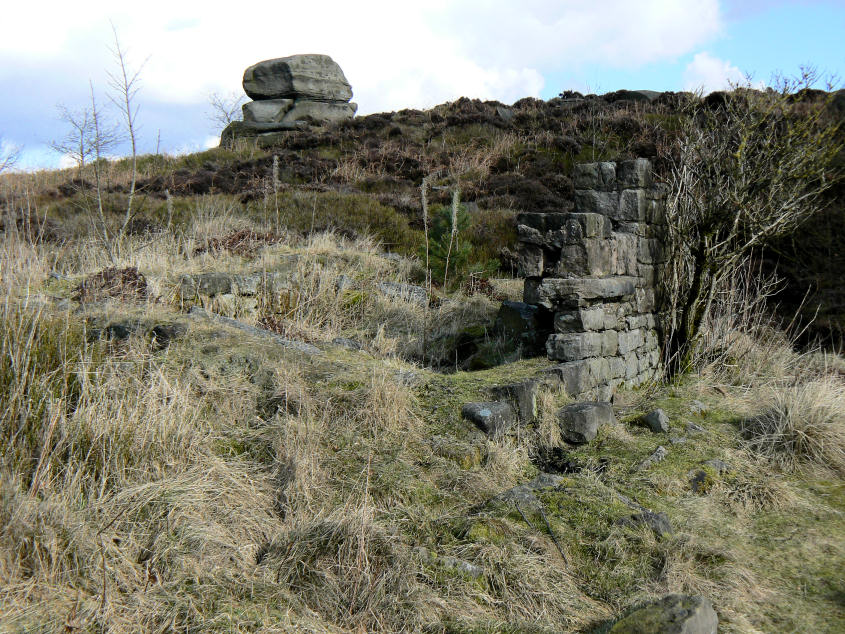 Despite having visited Stanton Moor many times I've never spotted the remains of this building before.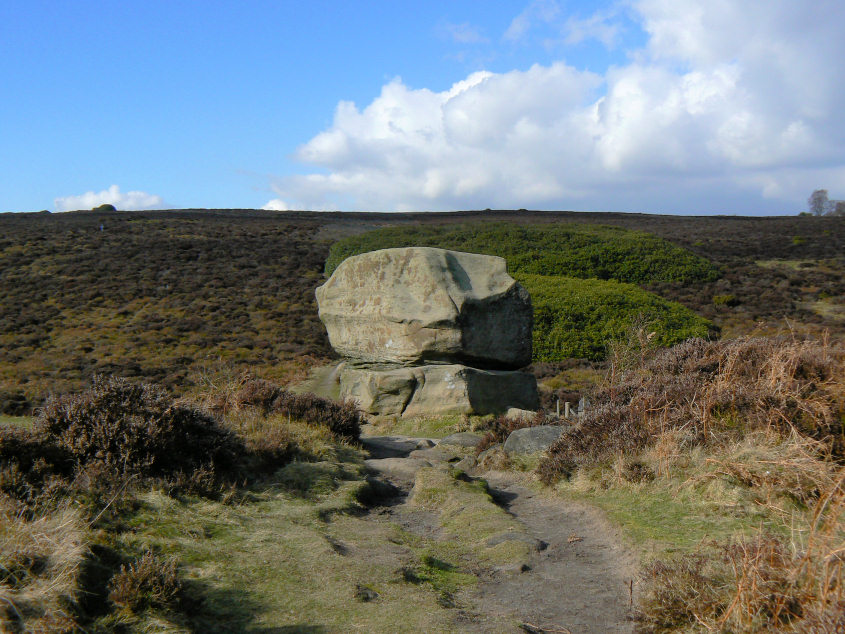 Looking back to Stanton Moor from one of the many standing stones on the moor.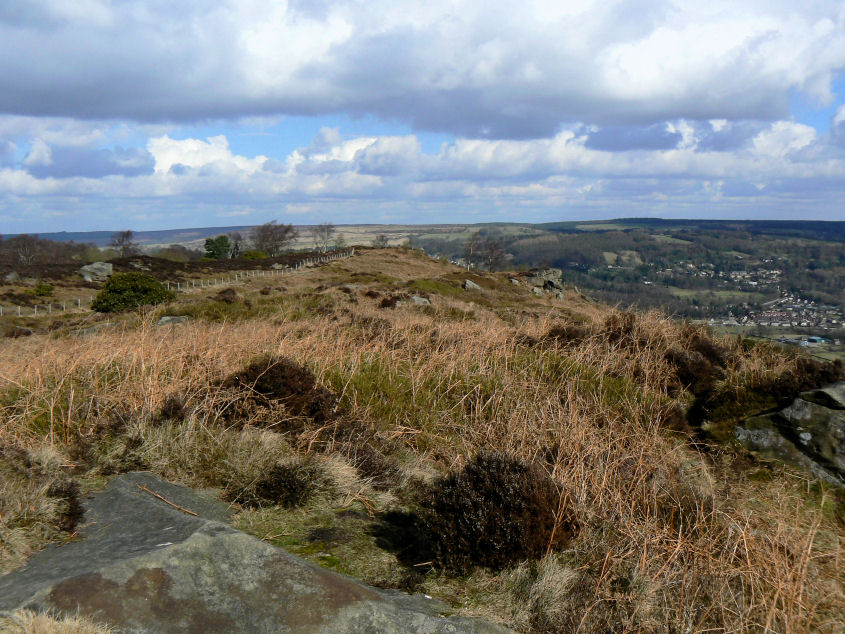 Looking along the edge path that I would follow to the Reform Tower.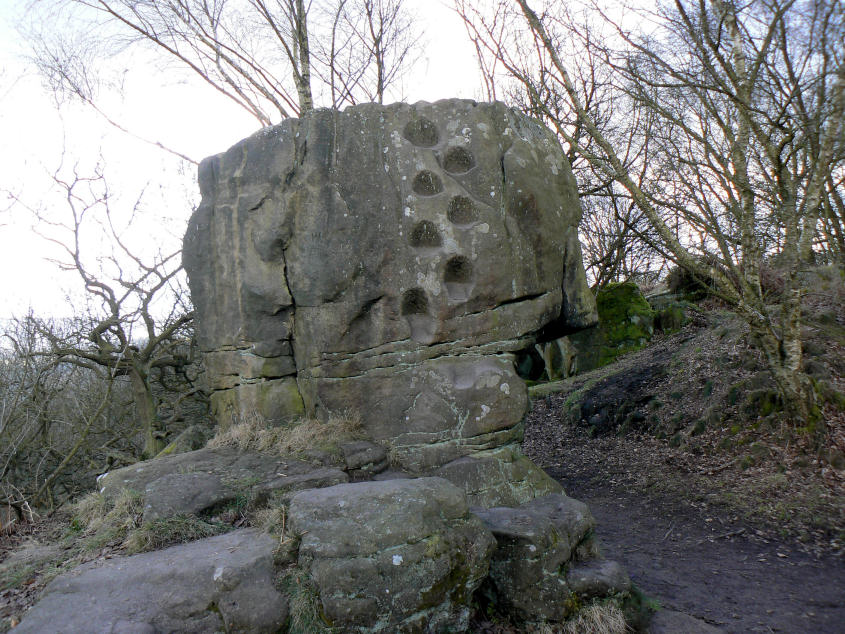 Another of the standing stones that is found close to the edge path.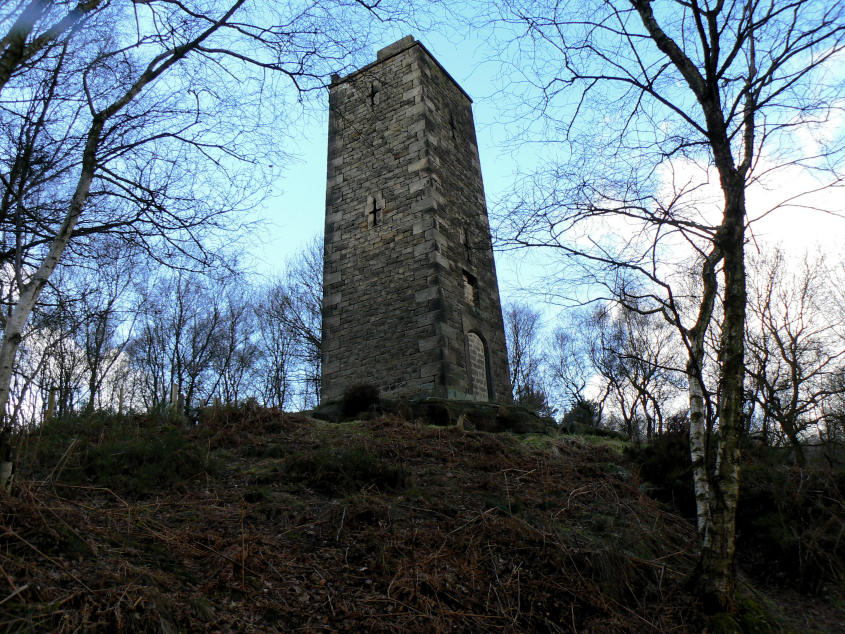 Approaching the Reform Tower.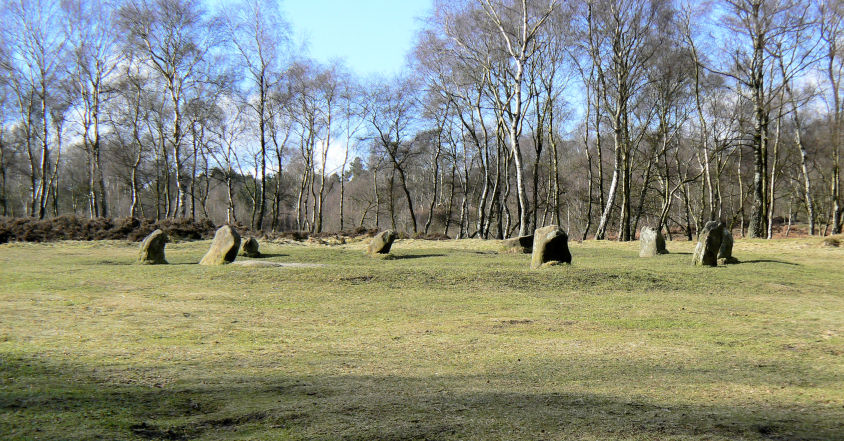 Nine Ladies Stone Circle which I sat and admired, with the sun in my face,
whilst I had my lunch. Beats watching Doctors whilst I eat my lunch.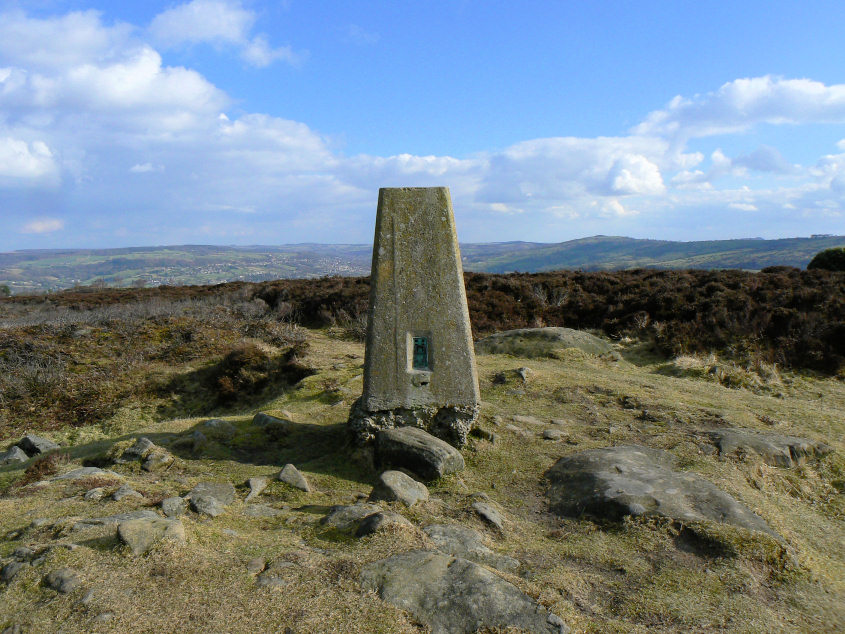 I took a somewhat strange route around the moor today in order to visit some
of my favourite places. It's been a while since I've bothered going over to
the trig so before I headed back to the car I decided to go and visit it.

Whilst I was stood at the trig chatting to a man walking his dog he spotted the snow
on the distant hills and edges. Here the dark clouds help it to stand out on Kinder plateau.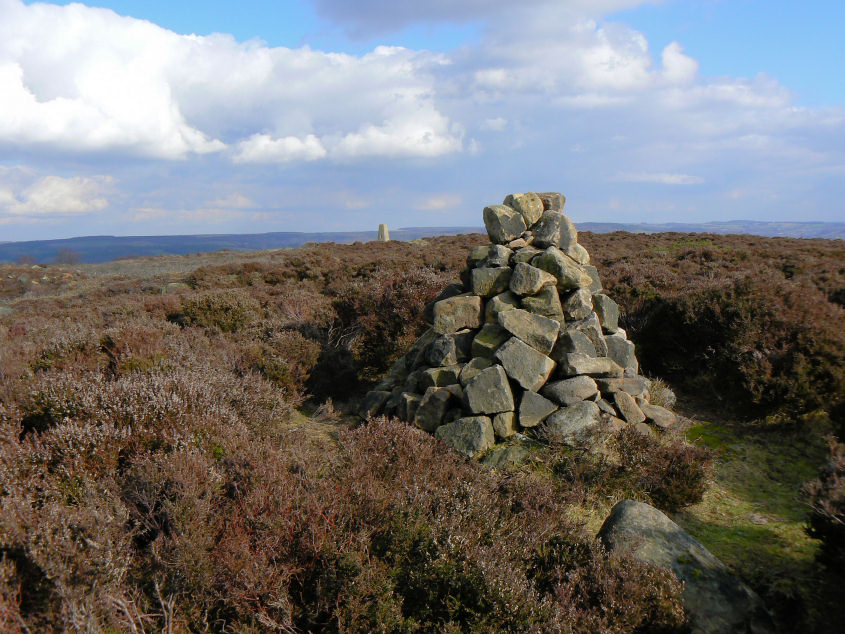 When I was approaching the trig I spotted this cairn which looks like it's both new
and marks the true highest point of Stanton Moor. Naturally I had to go and visit it.