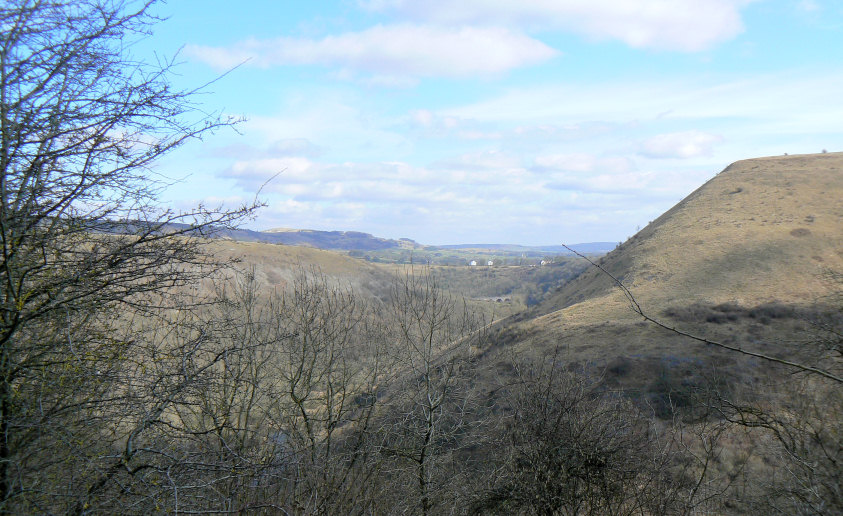 Looking along Monsal Dale from Brushfield Hough.
The prominent hill to the right is Fin Cop.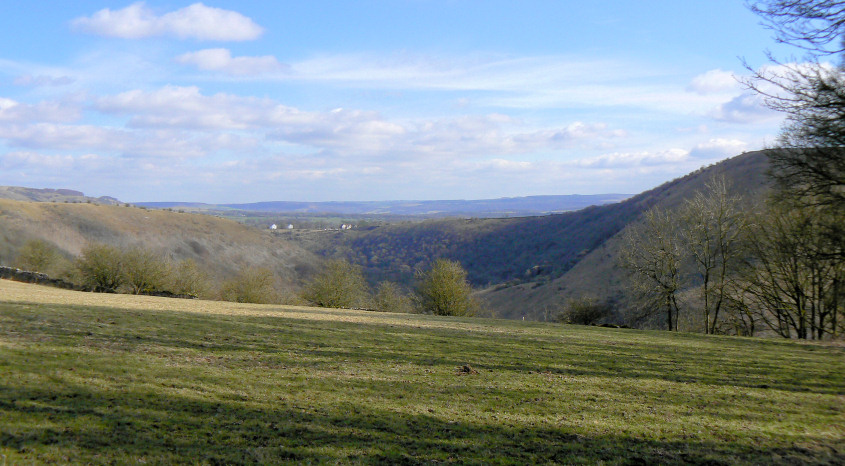 Looking across to Monsal Head.

Heading towards Brushfield with views, across Taddington
Dale, of Humphrey Gate and Sough Top.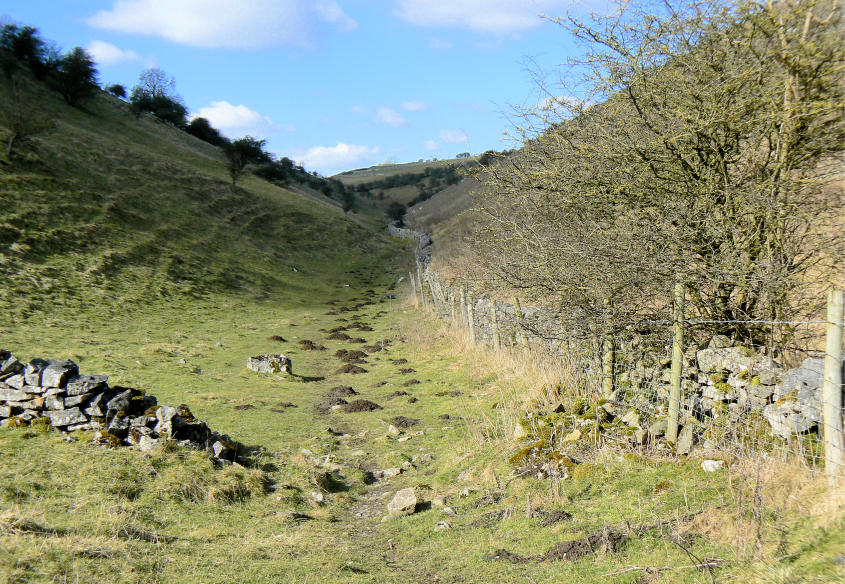 Entering High Dale.

The snow makes the distant Derwent Edge stand out.

Zooming in on Win Hill, Derwent and Stanage Edges.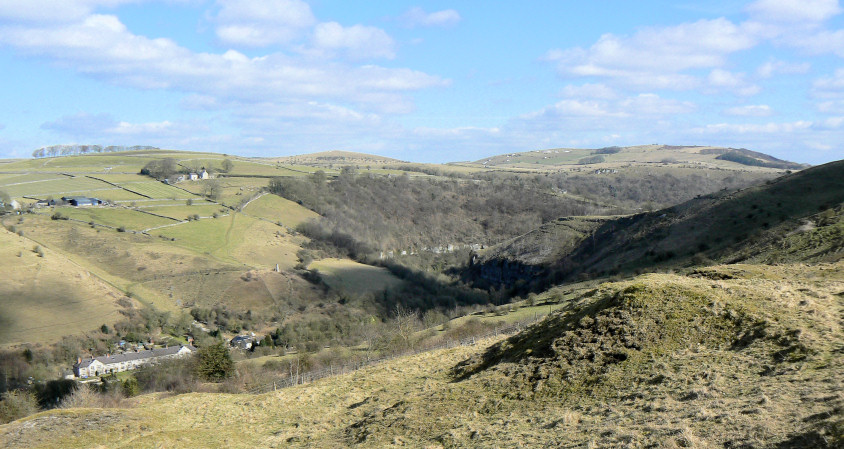 Miller's Dale from the descent down to Litton Mill.
Longstone Moor is the prominent land right of centre.
Looking across Miller's Dale to Wardlow Hay Cop.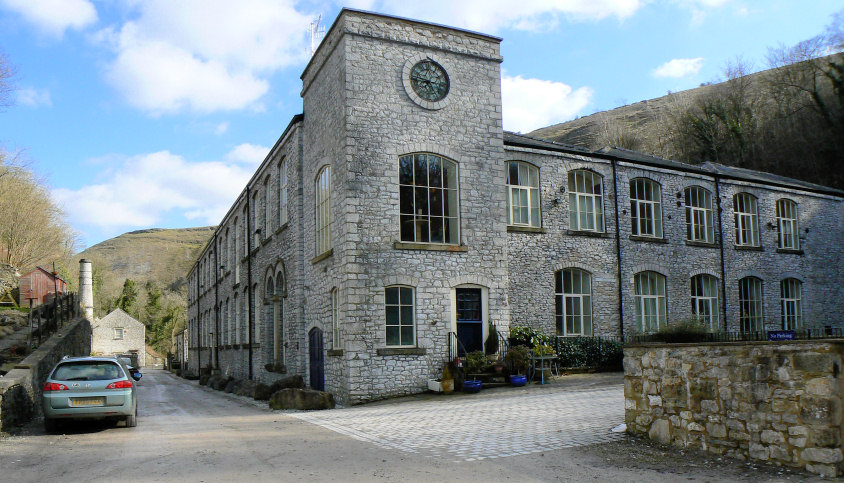 Litton Mill.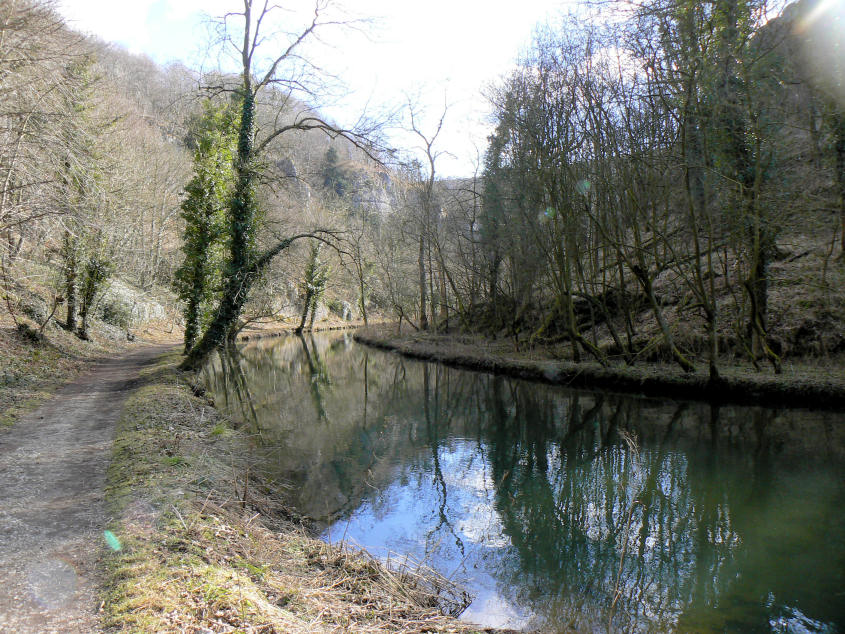 Reflections in the River Wye at Miller's Dale.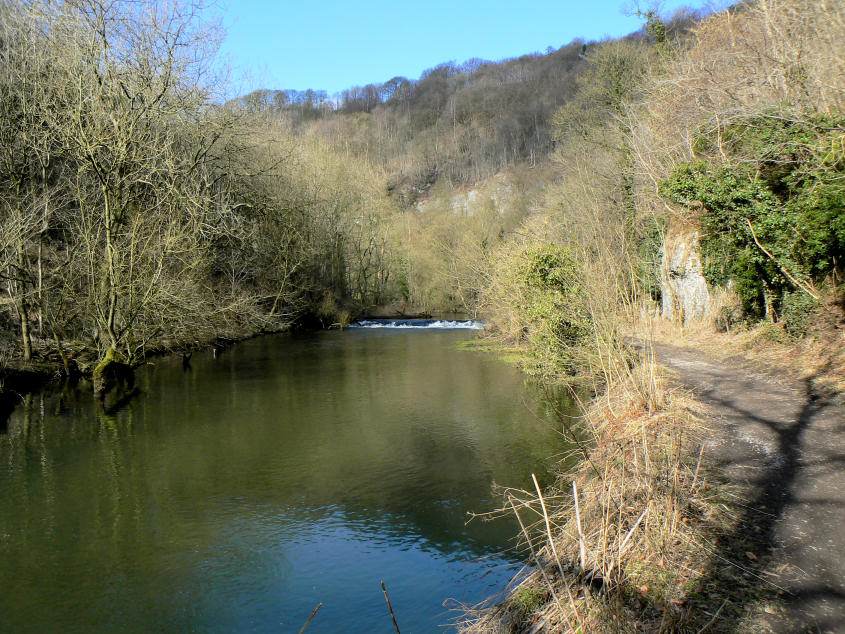 Miller's Dale.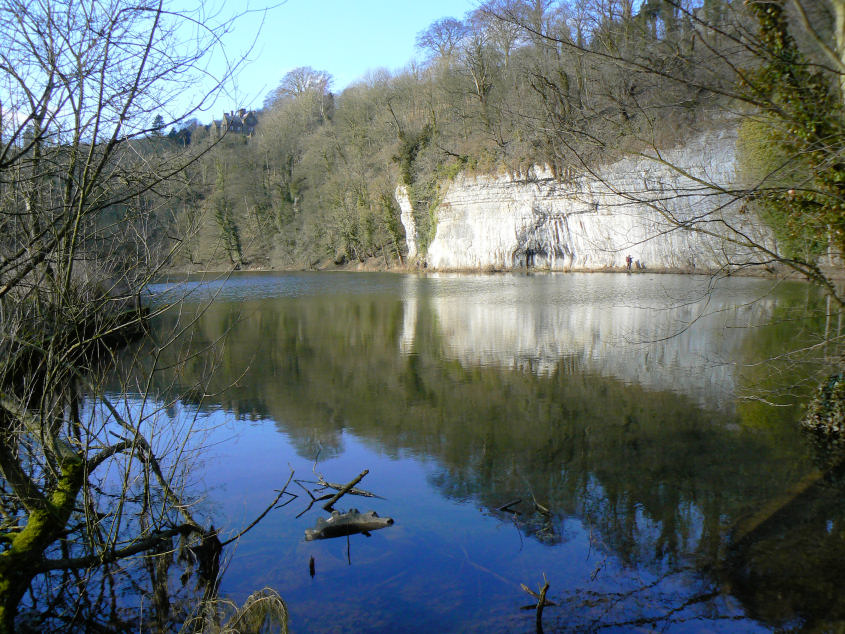 More reflections at Water-cum-Jolly.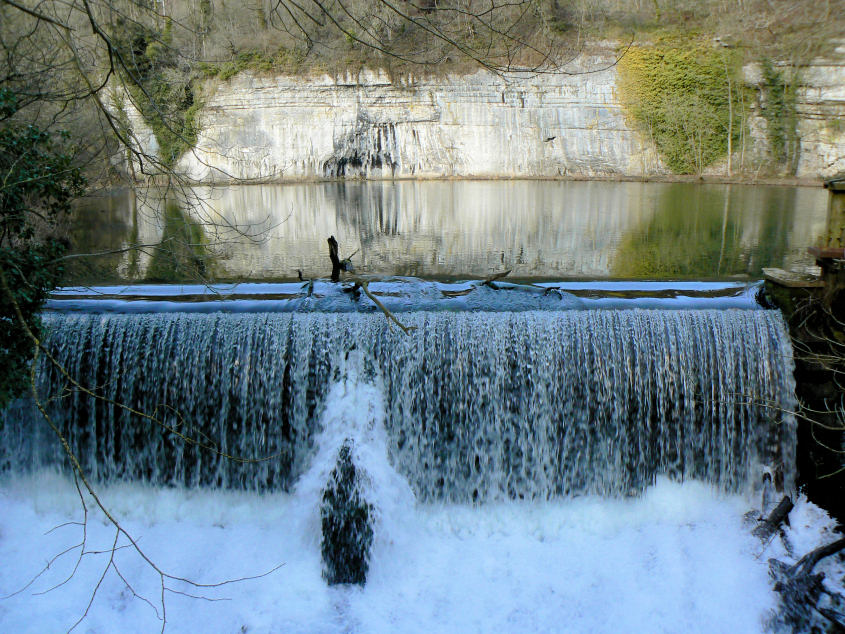 The weir at Water-cum-Jolly.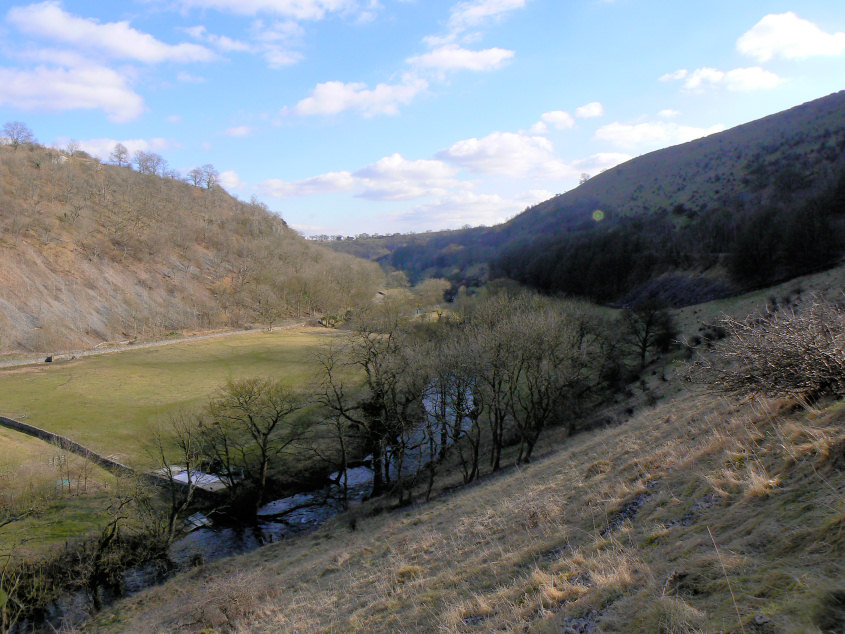 Upperdale from the Monsal Trail.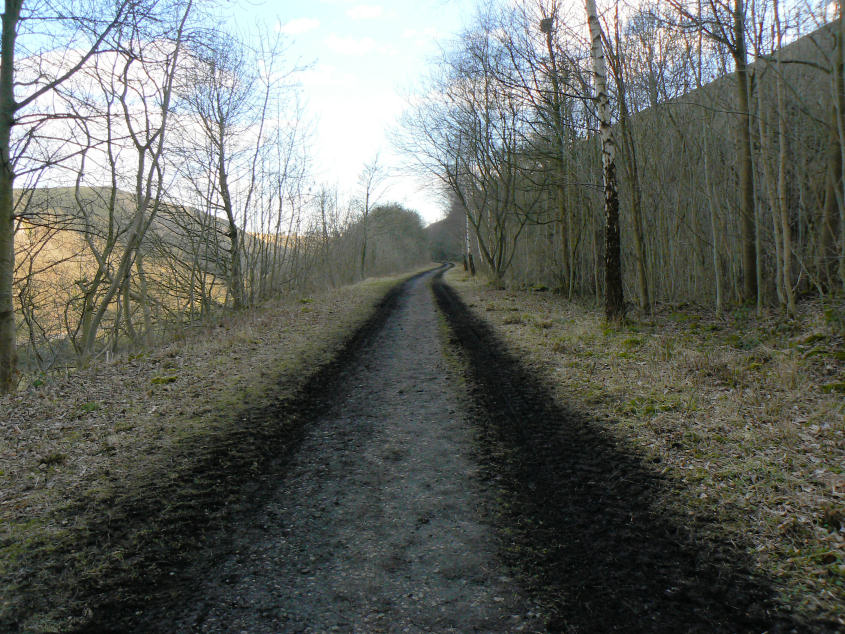 A deserted Monsal Trail.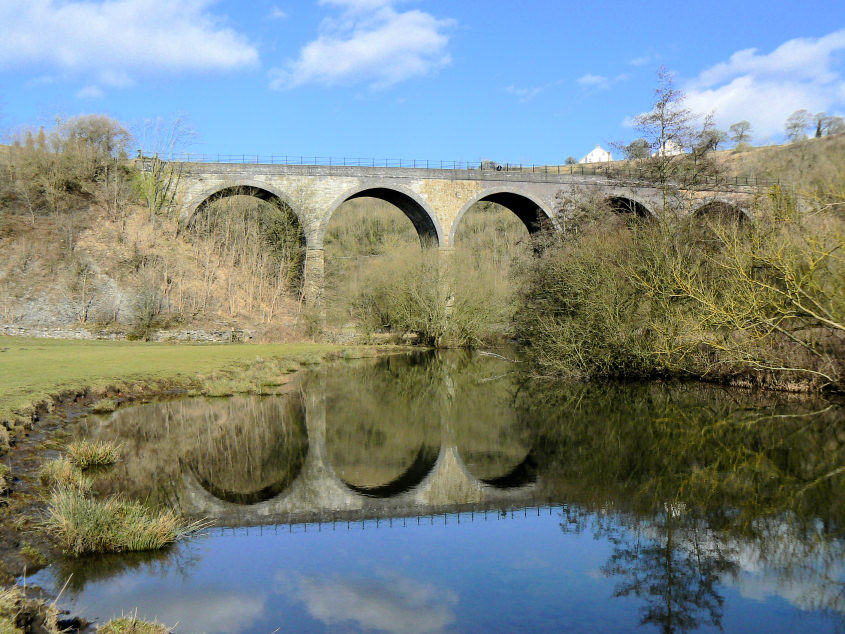 Monsal Viaduct over the River Wye.