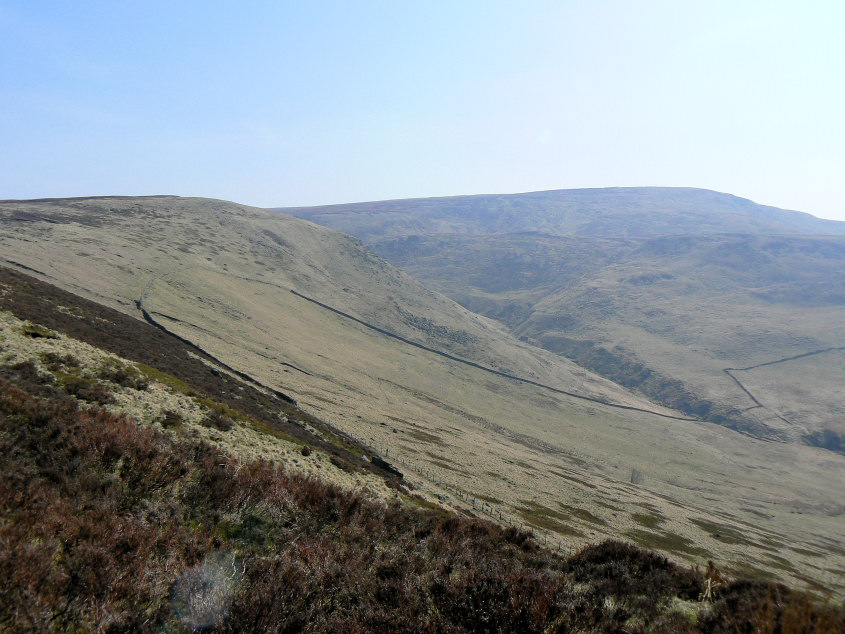 The view across to Lower Shelf Stones from the ascent of Yellowslacks.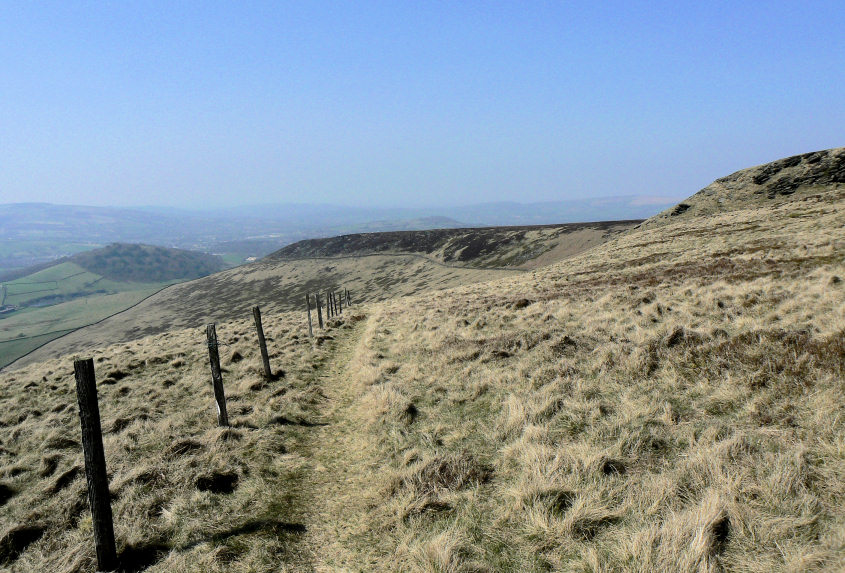 Looking back to Yellowslacks from the path to Dowstone Clough.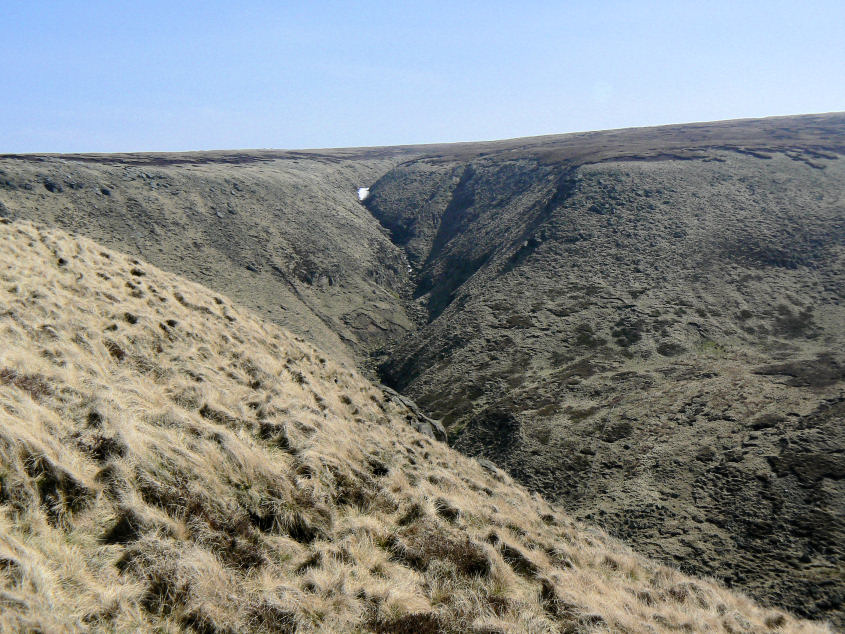 Dowstone Clough.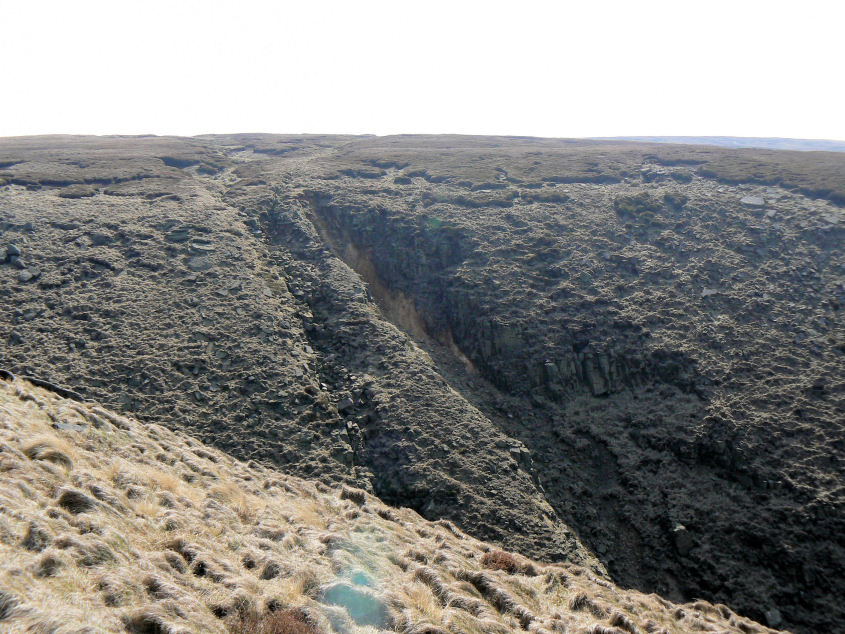 There appears to have been a recent landslip in Dowstone Clough.
In sheltered spots the snow is still clinging on. This patch
looked a couple of feet deep in places.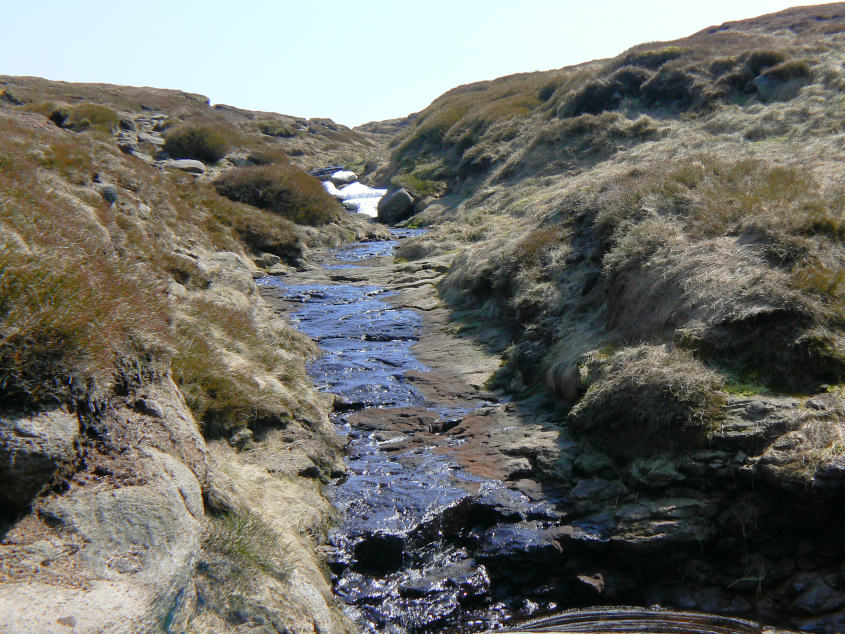 Looking up Yellowslacks Brook.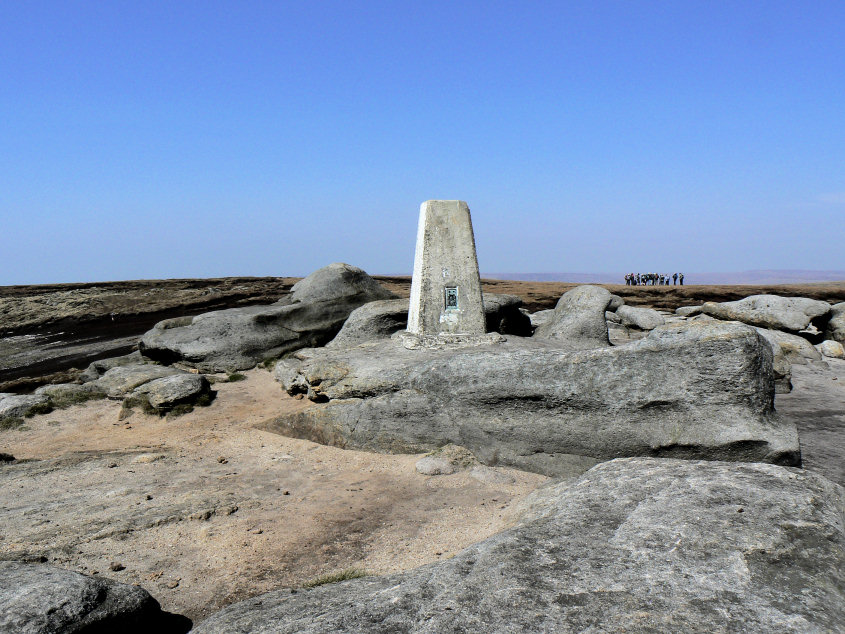 Higher Shelf Stones trig point. The group in the
background were on a navigation course.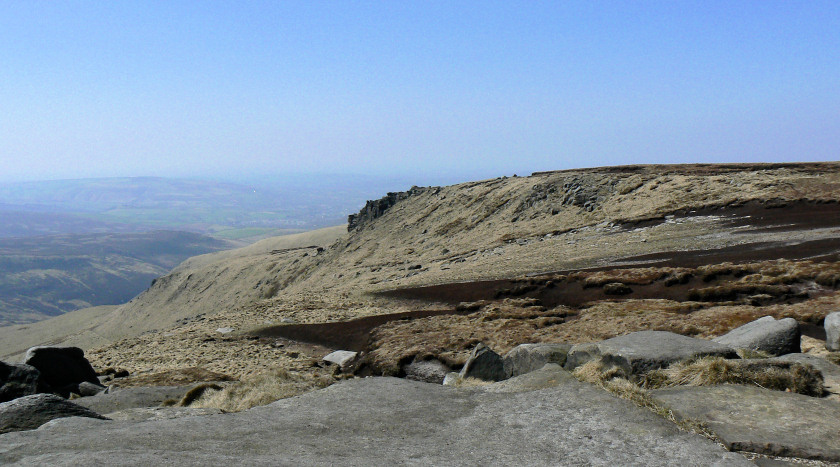 Lower Shelf Stones from Higher Shelf Stones.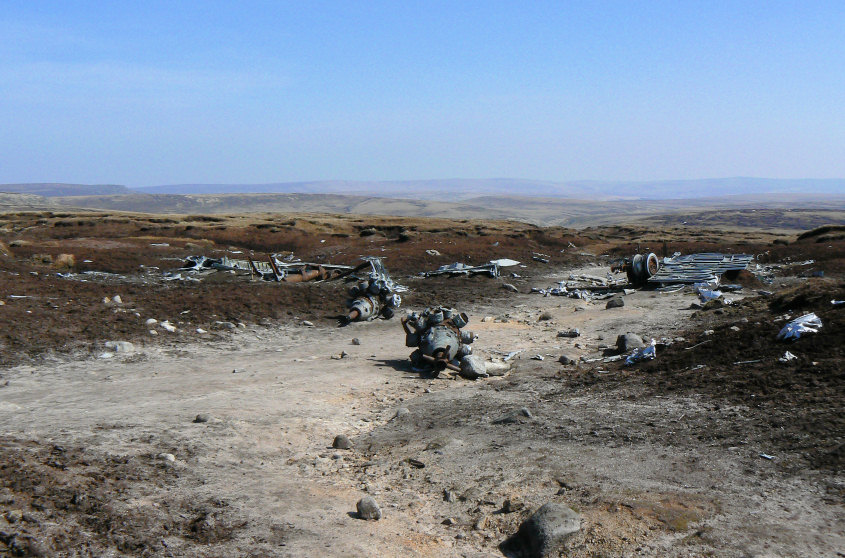 The wreckage from 'Overexposed'.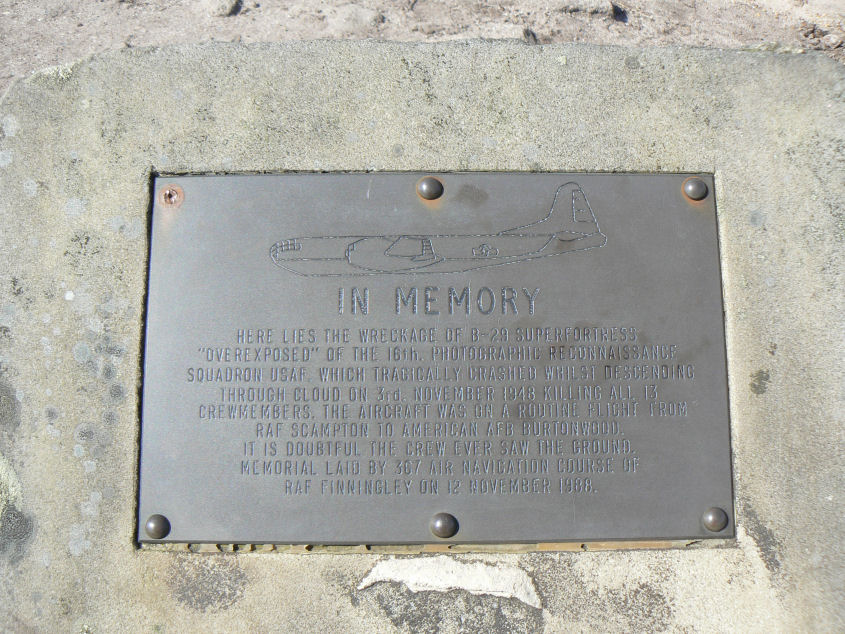 The memorial plaque to the crew.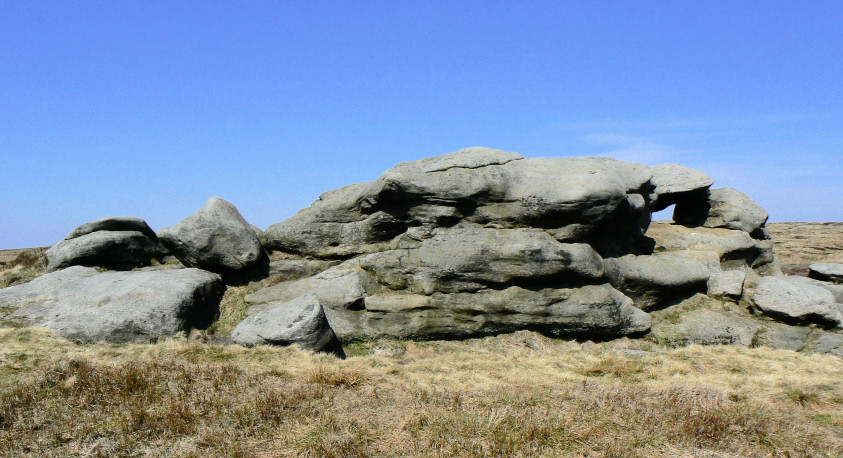 Hern Stones.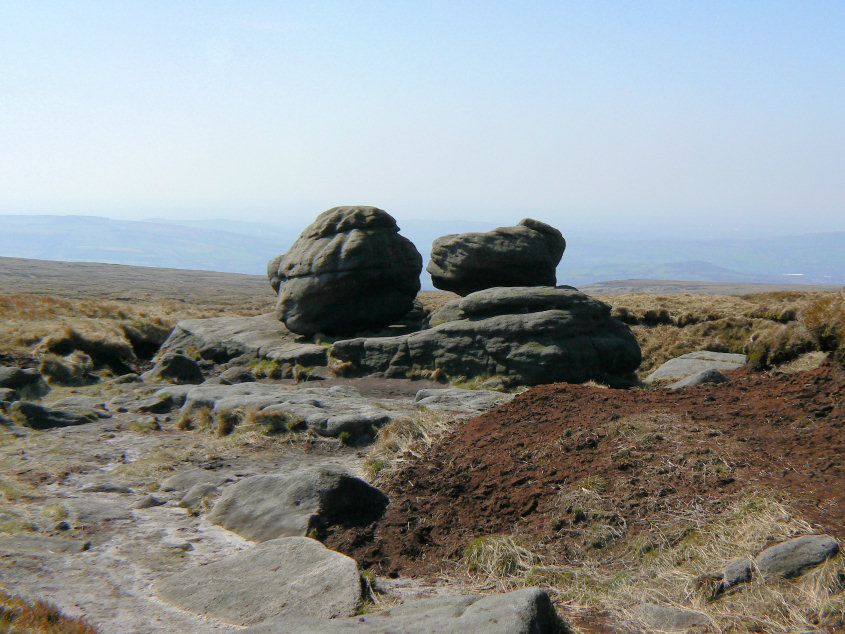 Wain Stones. Taken into the sun to avoid photographing the large
group who were busy trying to get a bearing to Bleaklow Head.
Bleaklow Head.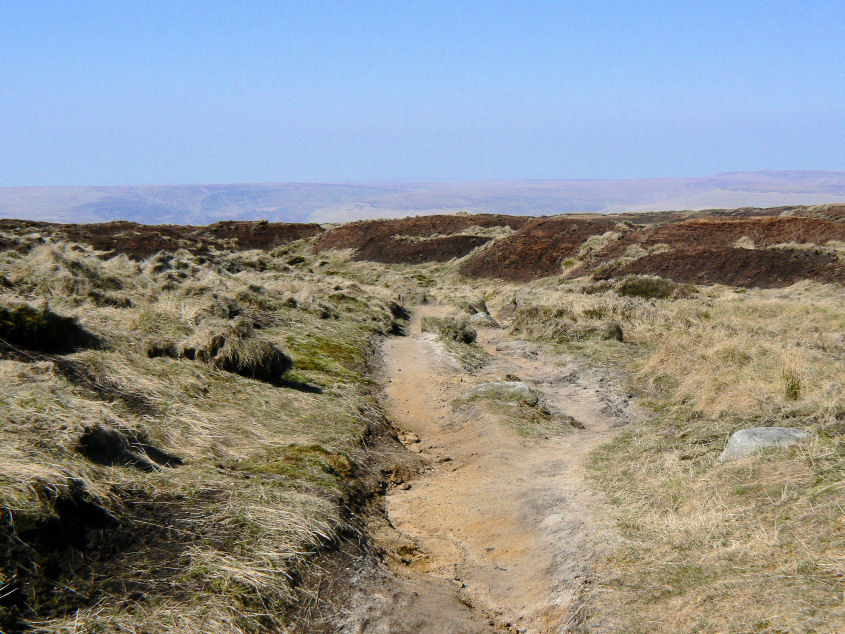 Following the Pennine Way to Wildboar Grain.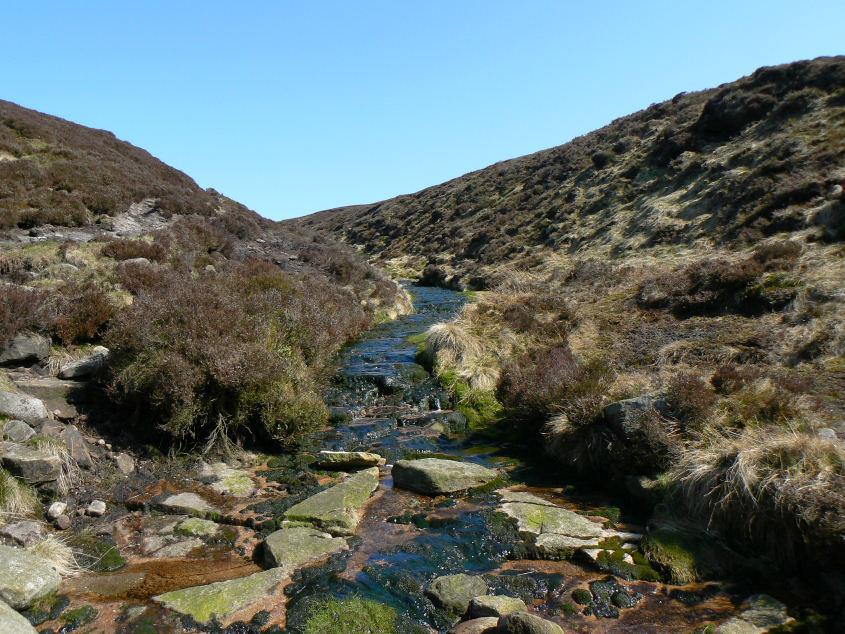 The delightful Wildboar Grain.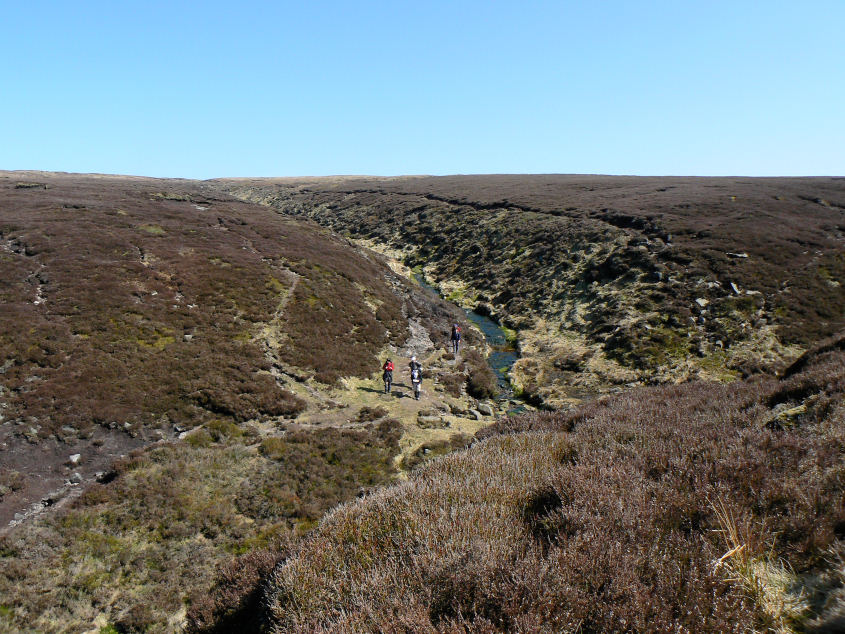 Looking back down on Wildboar Grain and Joseph Patch.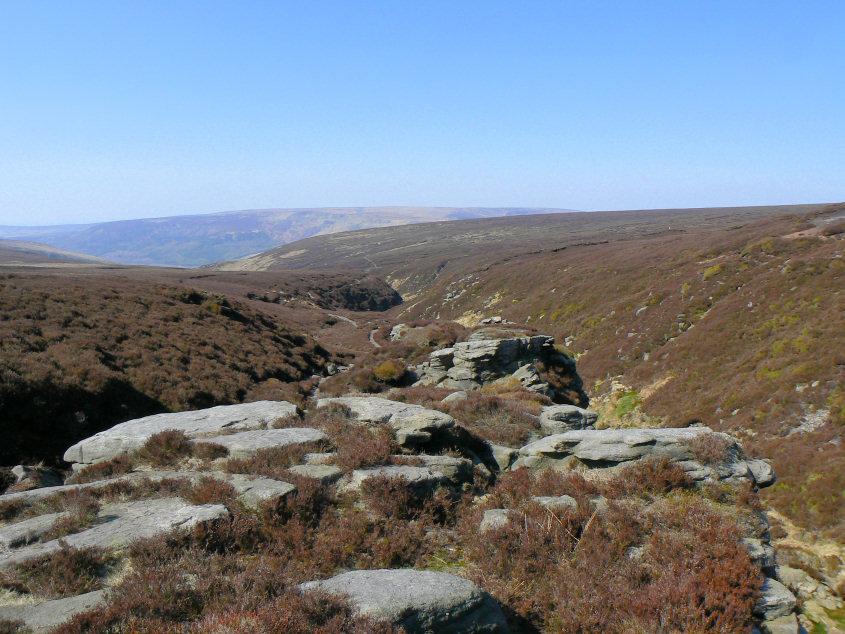 Looking down Torside Clough, which is the route the Pennine Way takes.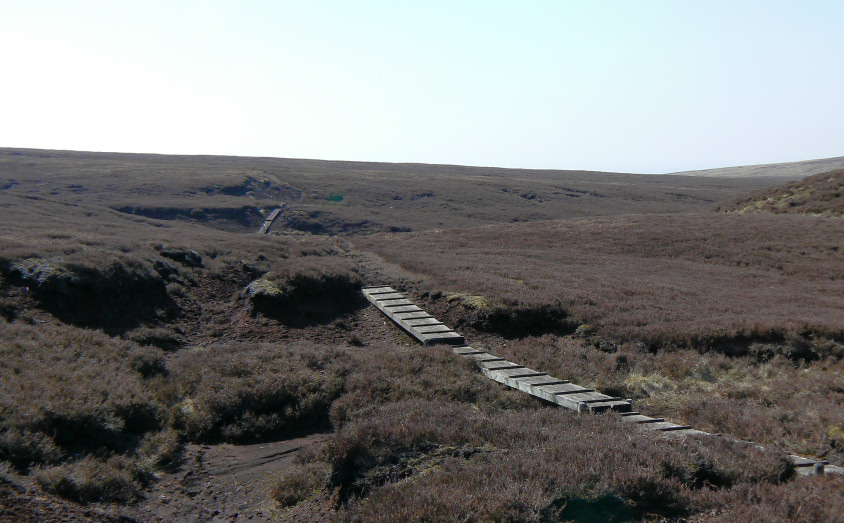 Our route was across this moorland which appears to be nameless on the map.
The route is easy to follow even if the start of it can easily be missed. The
wooden paths/bridges mean the going is relatively straightforward.
Following the wooden bridges across the moor and bogs eventually brings you to the
summit in the picture, which again appears to be nameless on the map.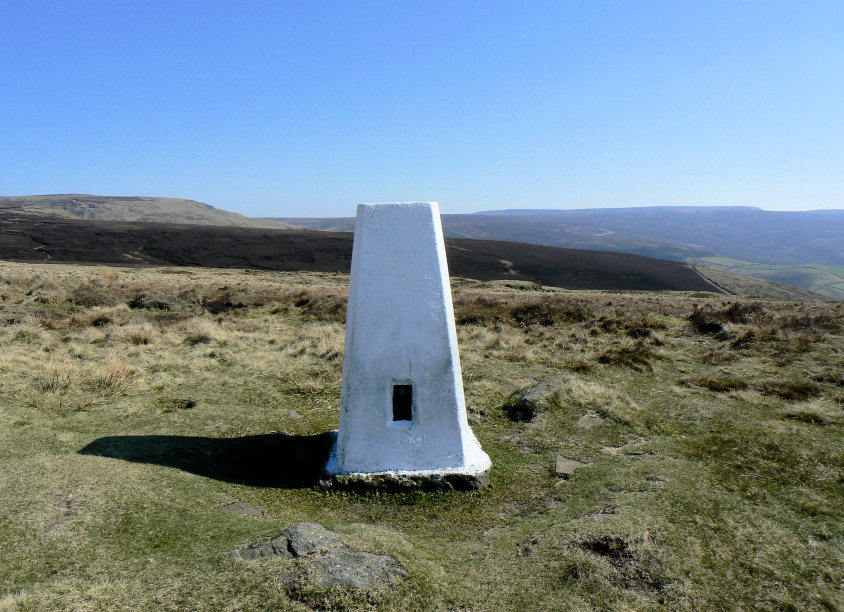 Cock Hill's trig point. Typically, now that the walk is nearly over, the haze
that has obscured the long distance views all days is clearing.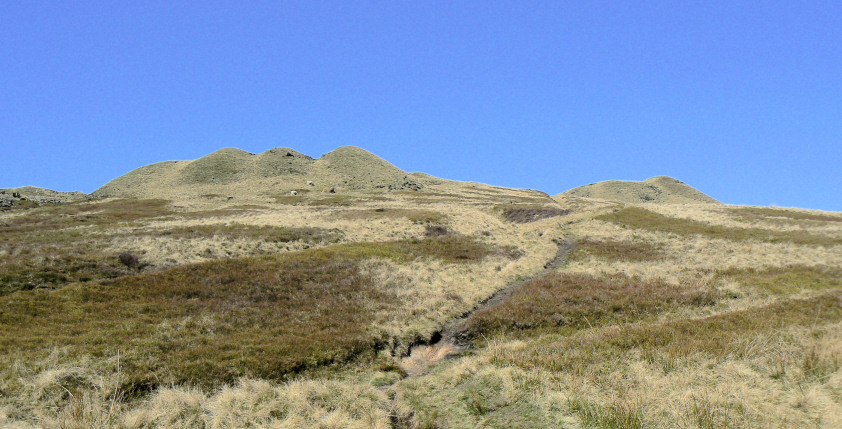 Cock Hill from the start of the path back to Old Glossop.