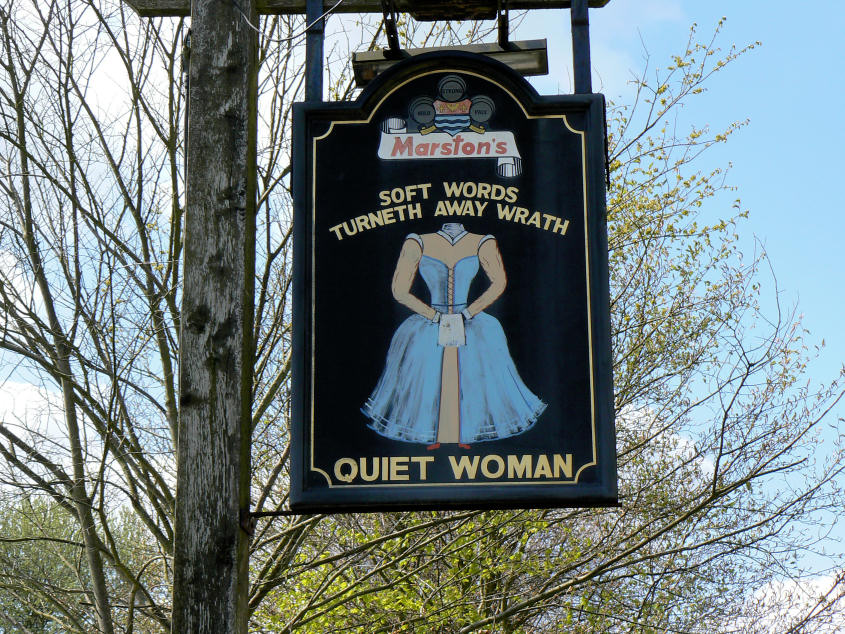 The walk starts opposite the infamous Quiet Woman pub. The sign is thought to depict a nagging wife
known as Chattering Charteris whose husband, the pub landlord, lost control one day
and cut off her head, to the approval of the villagers.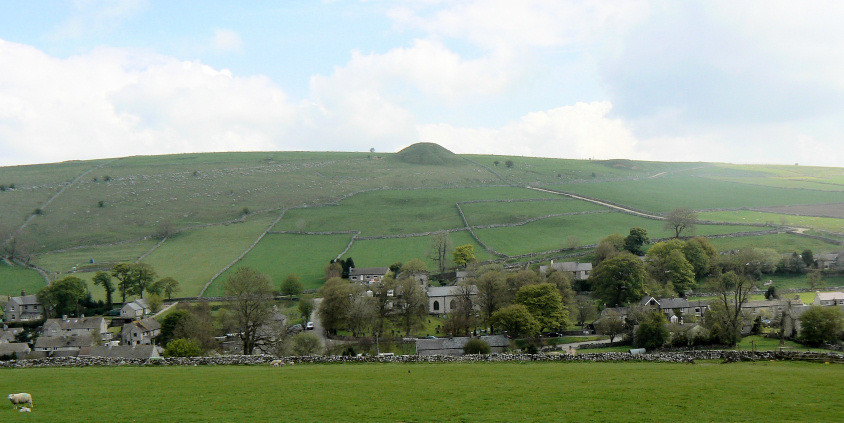 Looking back to Earl Sterndale from the path to Hitter Hill.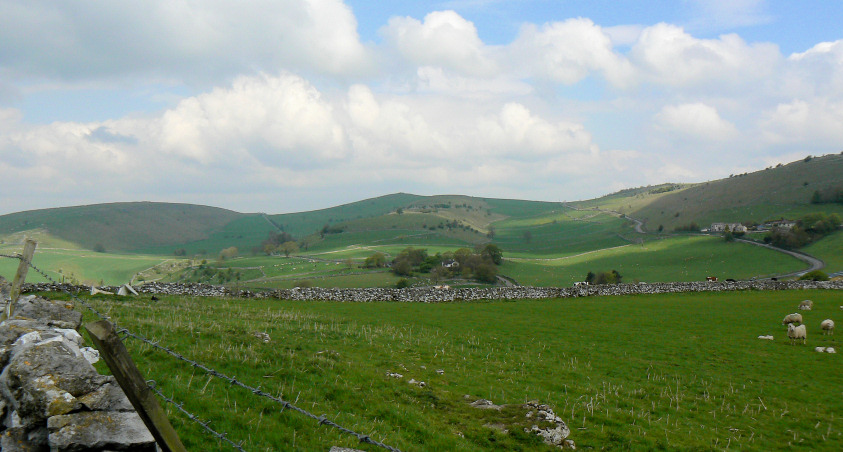 The view across to the pointed Hind Low, from Hitter Hill.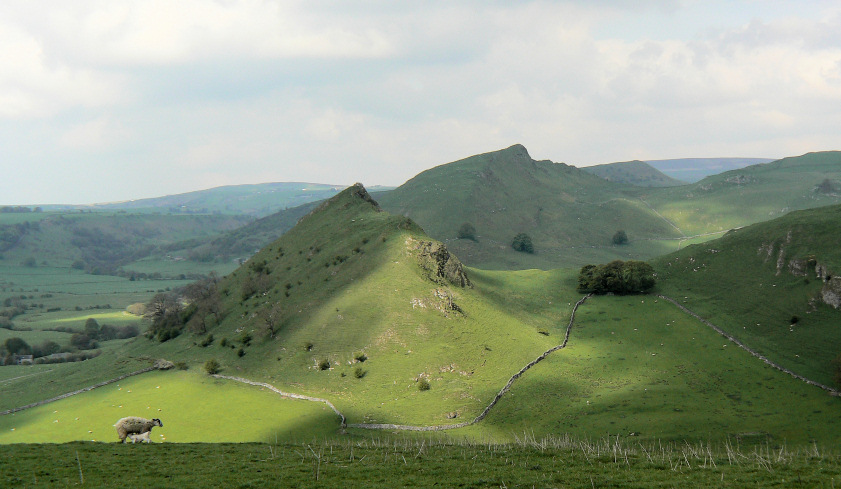 Over the brow of Hitter Hill and the main two objectives of the day
come into view, Parkhouse Hill and Chrome Hill.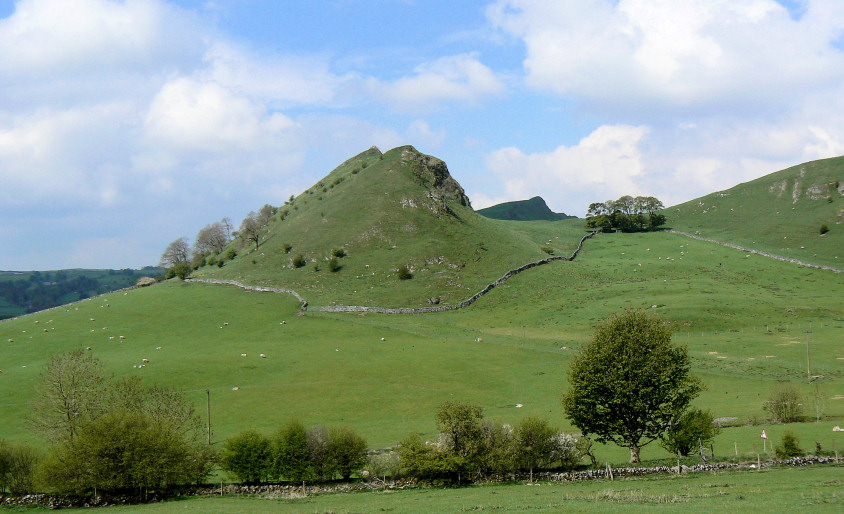 Approaching Parkhouse Hill, the climb up it was every bit as steep as it looks.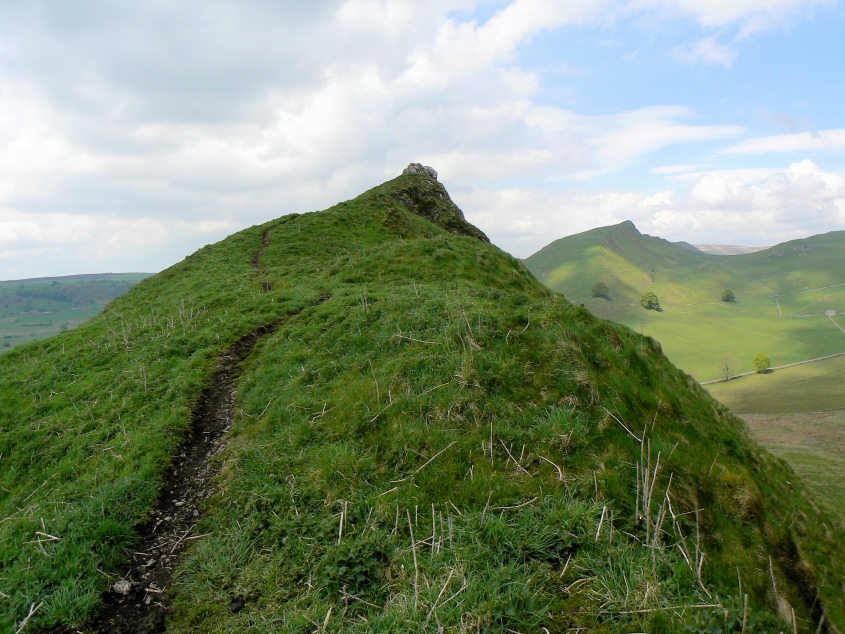 Getting close to the summit of Parkhouse Hill and this is the widest bit of the summit ridge.
It was also at this point that the wind decided to pick up and blow some strong gusts our way.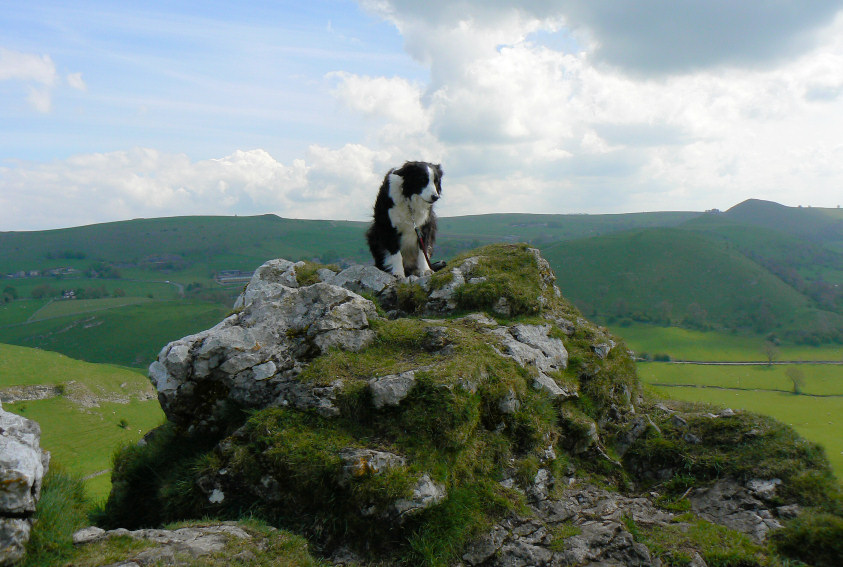 Angela's dog Bailey isn't too sure about posing on Parkhouse Hill's summit.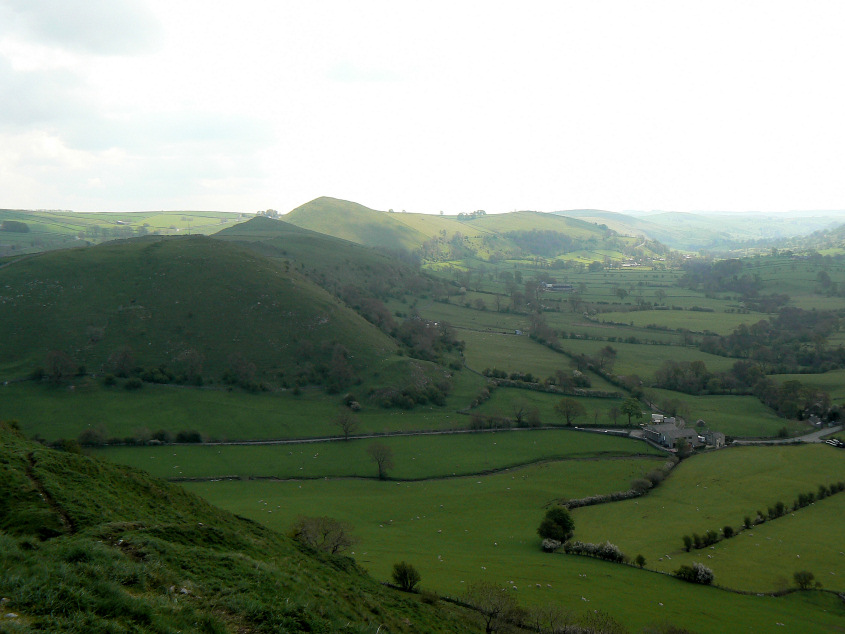 The view of the Upper Dove Valley from Parkhouse Hill.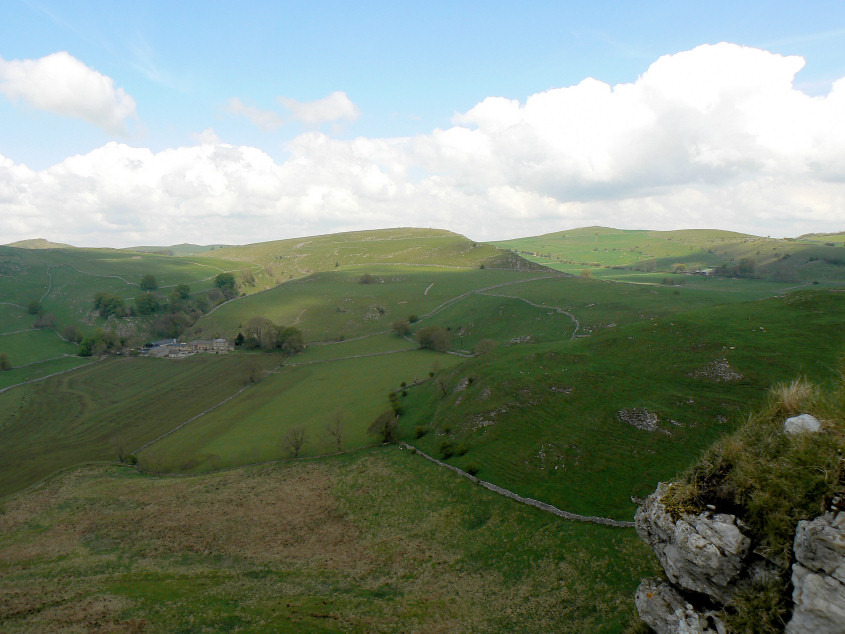 Looking towards Dowel Dale and Upper Edge, which we would cross later in the walk.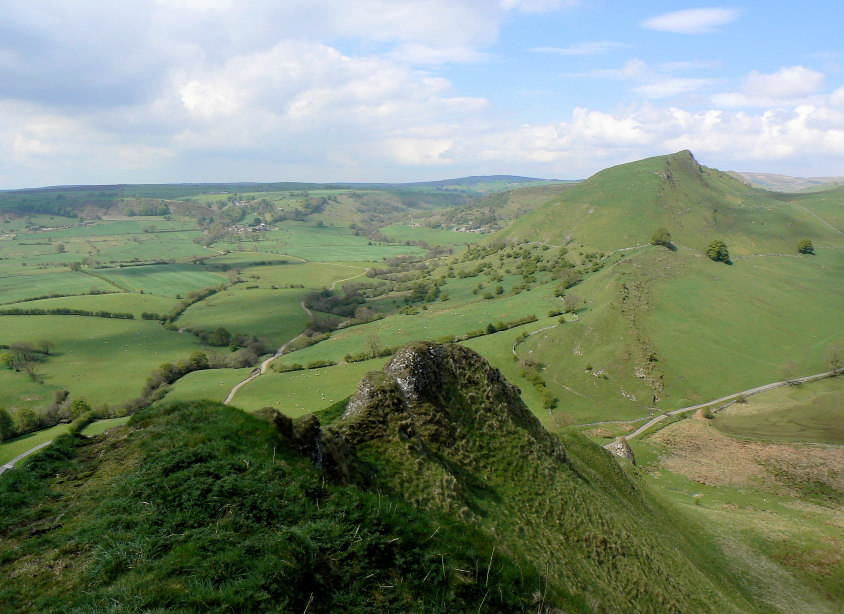 The view down Parkhouse Hill's ridge from the summit.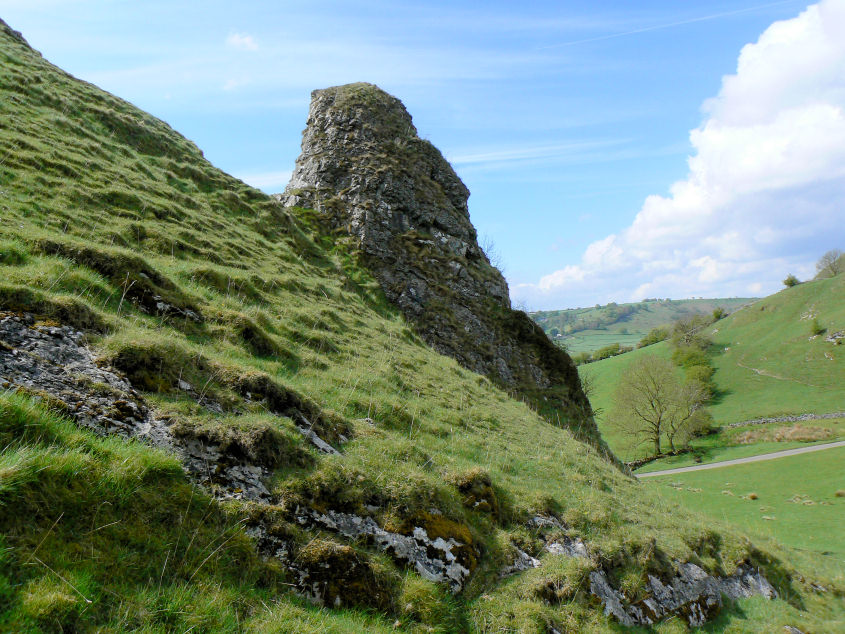 Safely down the ridge and approaching Sugarloaf.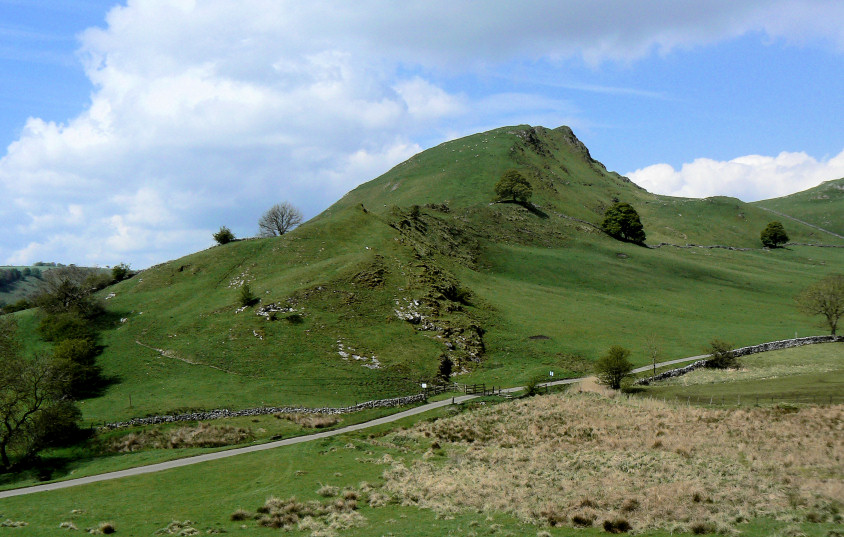 Chrome Hill from the lower slopes of Parkhouse Hill .................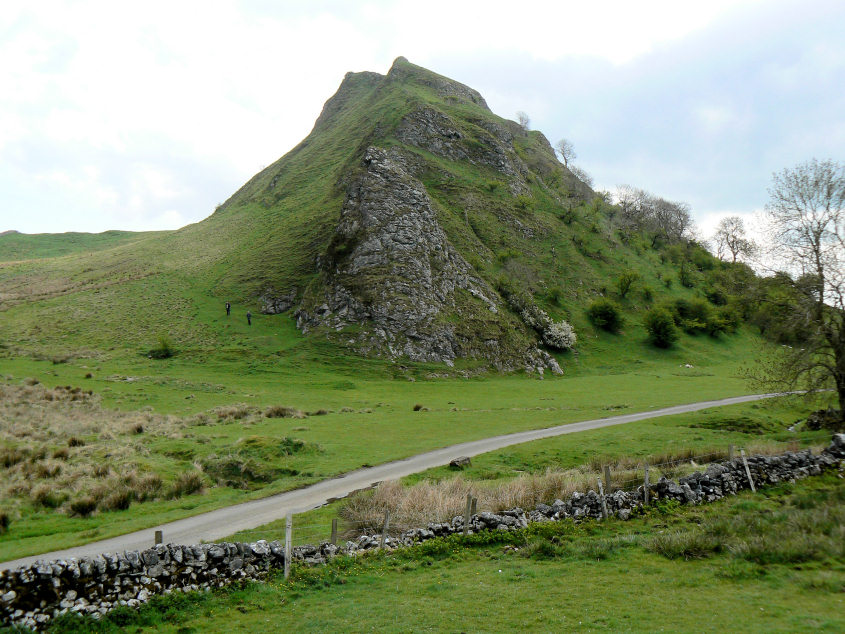 ..................... and in reverse, Parkhouse Hill from Chrome Hill.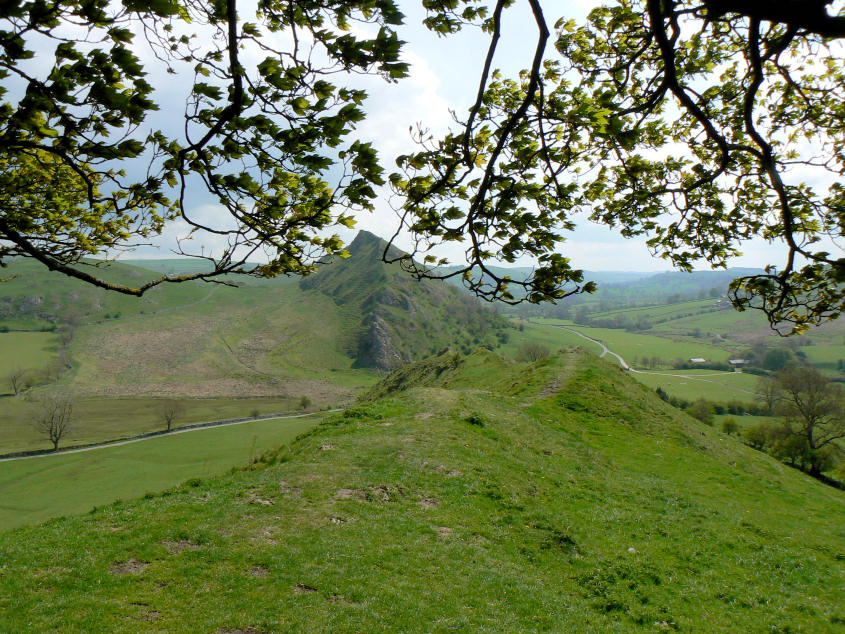 The view back along the lower ridge of Chrome Hill to Parkhouse Hill,
taken from the stile on Chrome Hill.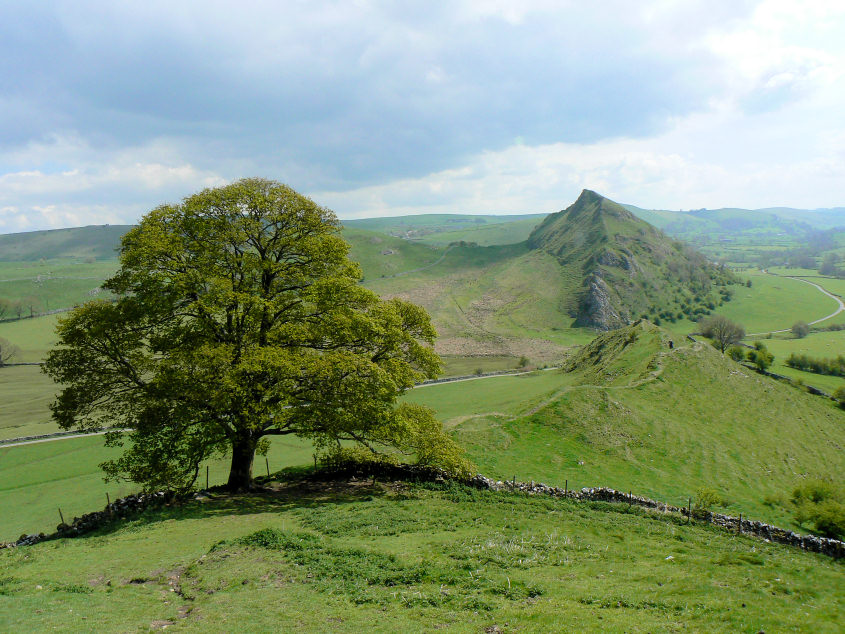 The same view from higher up Chrome Hill.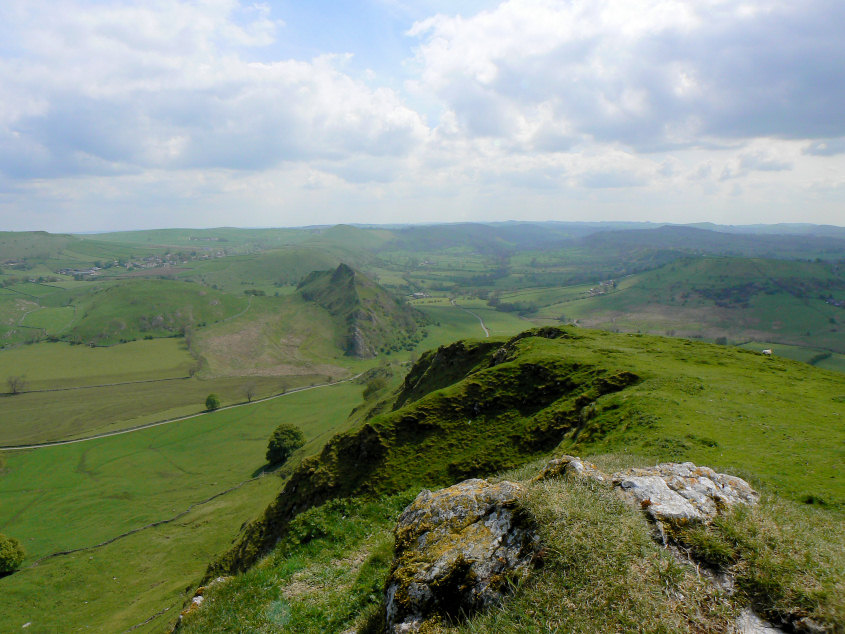 Looking along the Upper Dove Valley from Chrome Hill's summit.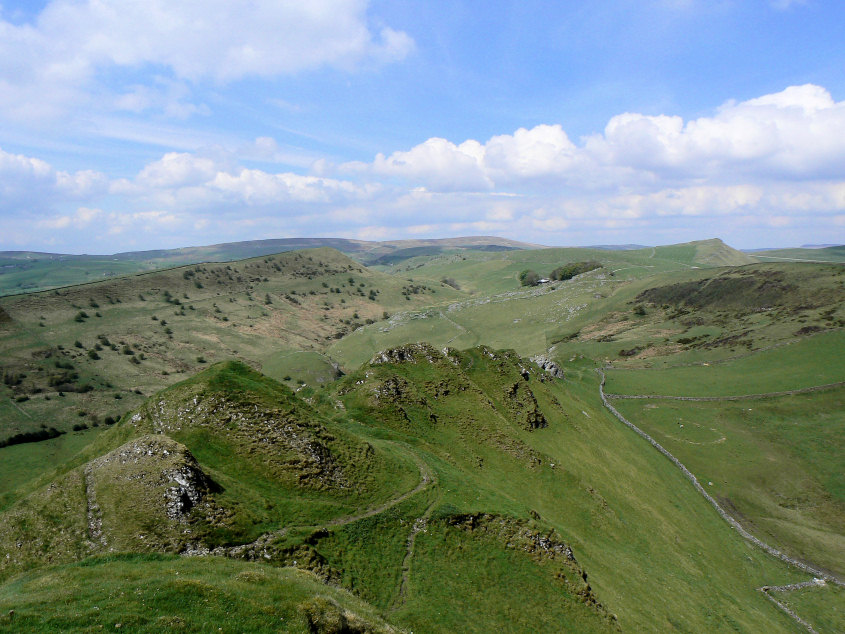 In the opposite direction the view extends as far as Axe Edge
and includes Hollins Hill and High Edge.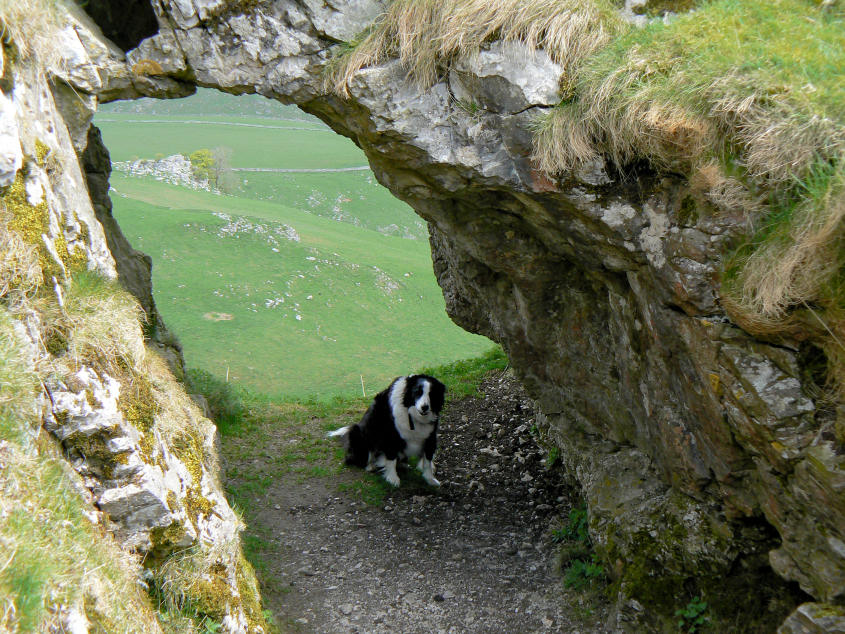 Bailey poses in the natural arch, which isn't far from Chrome Hill's summit.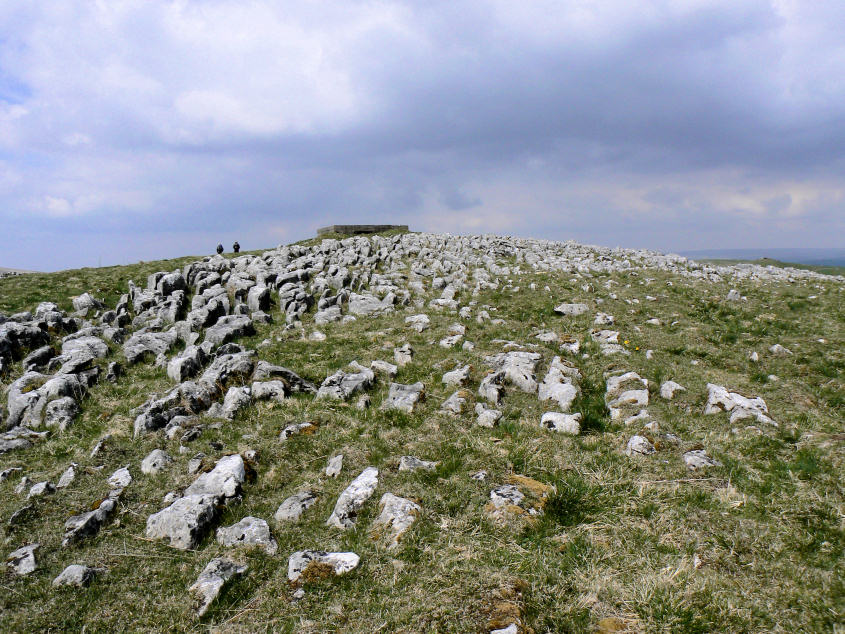 A small section of limestone pavement as we follow the path across High Edge.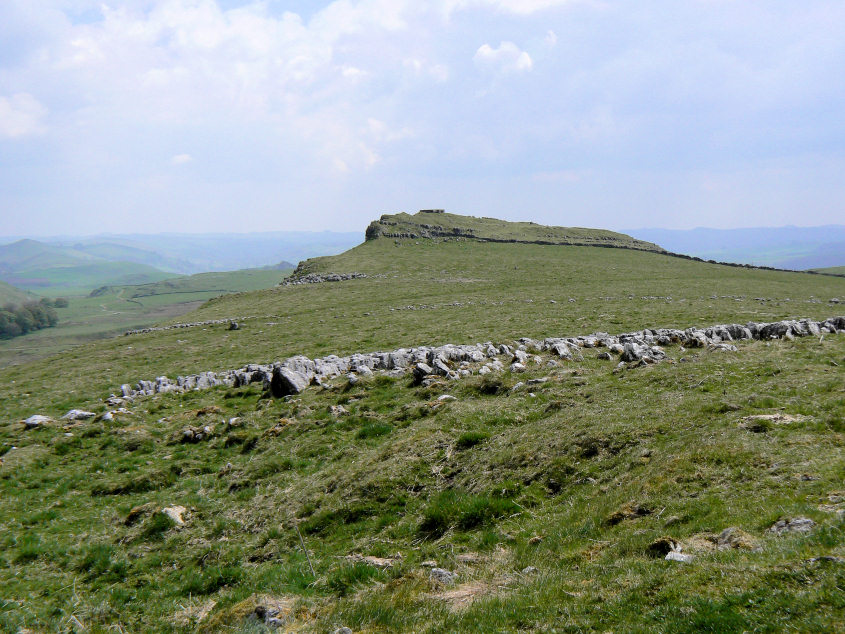 Looking back to High Edge's summit. It now appears that you can get to the summit
but we didn't bother as the farmer was busy checking on his newborn lambs
and might not have taken too kindly to Bailey barking at his quad bike,
even though he was on his lead.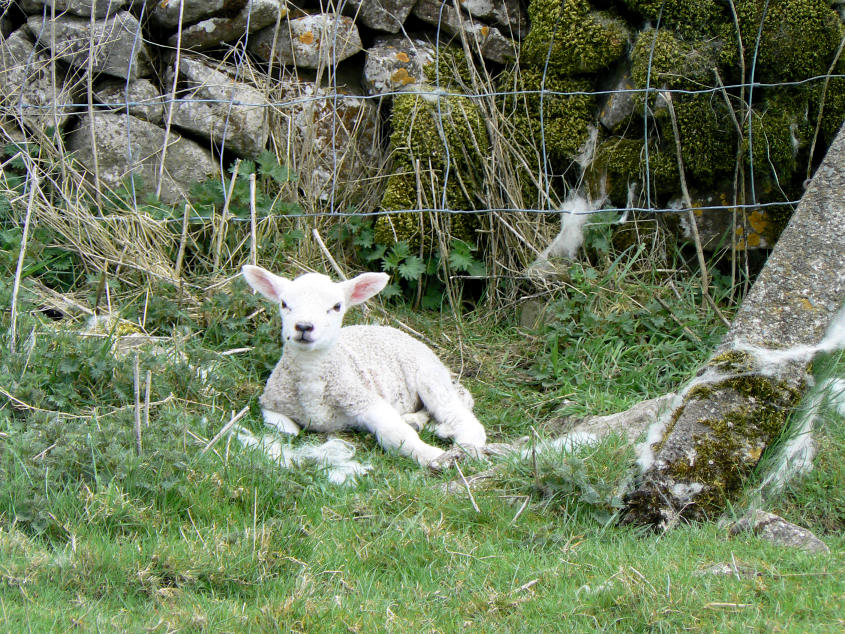 As we approached Greensides farm we came across this tiny lamb sat by the stile.
He/she didn't move even as we crossed the stile, which is right next to him/her.
Even stranger, there was no sign of mum.
Looking back to High Edge.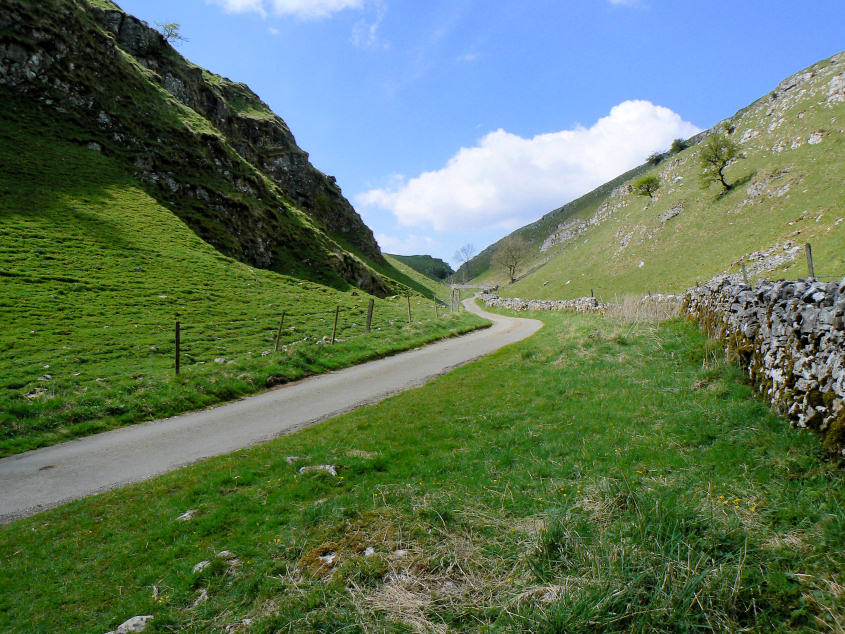 Dowel Dale.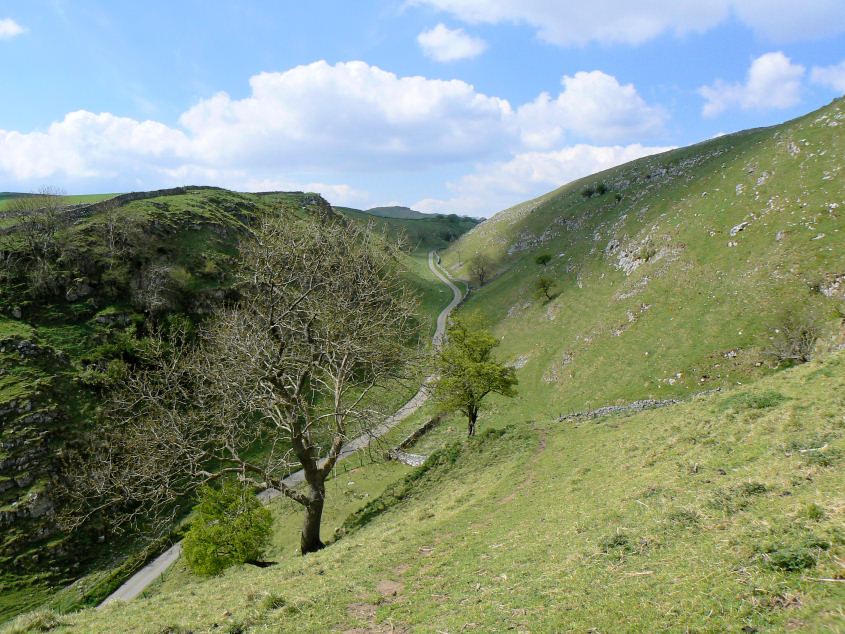 Looking down on Dowel Dale from Upper Edge.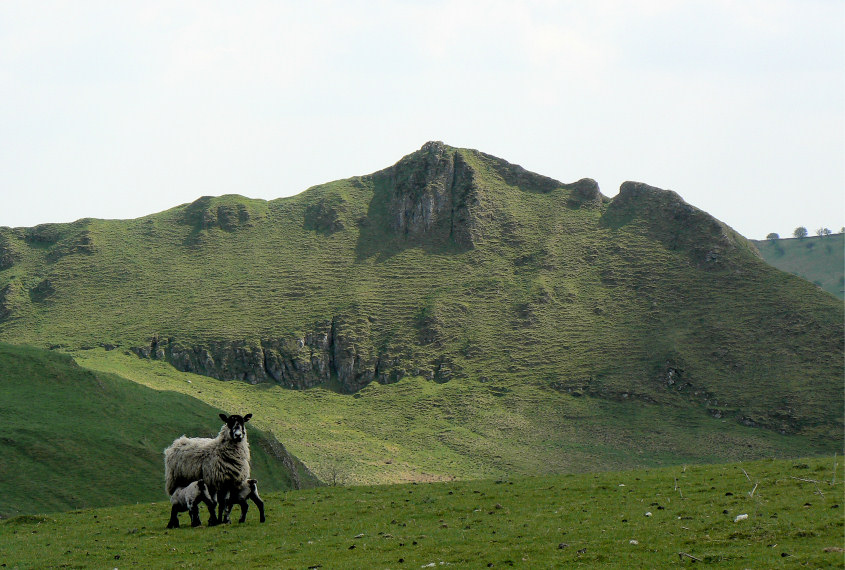 You get a good view of the cliffs on Parkhouse Hill from Upper Edge.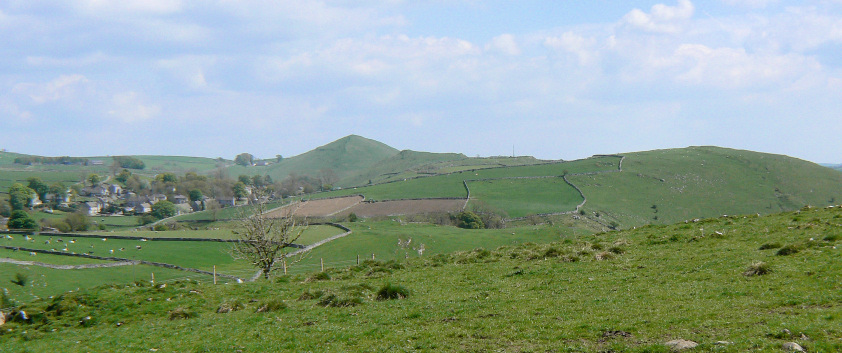 Hitter Hill and High Wheeldon.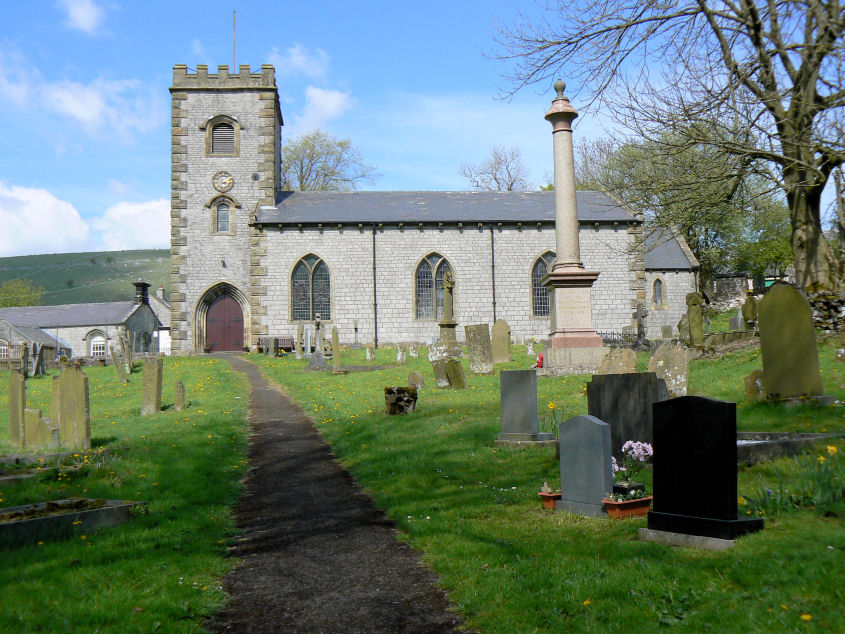 St Michael's church in Earl Sterndale. The only church in Derbyshire
to be hit by a German bomb during the Second World War.