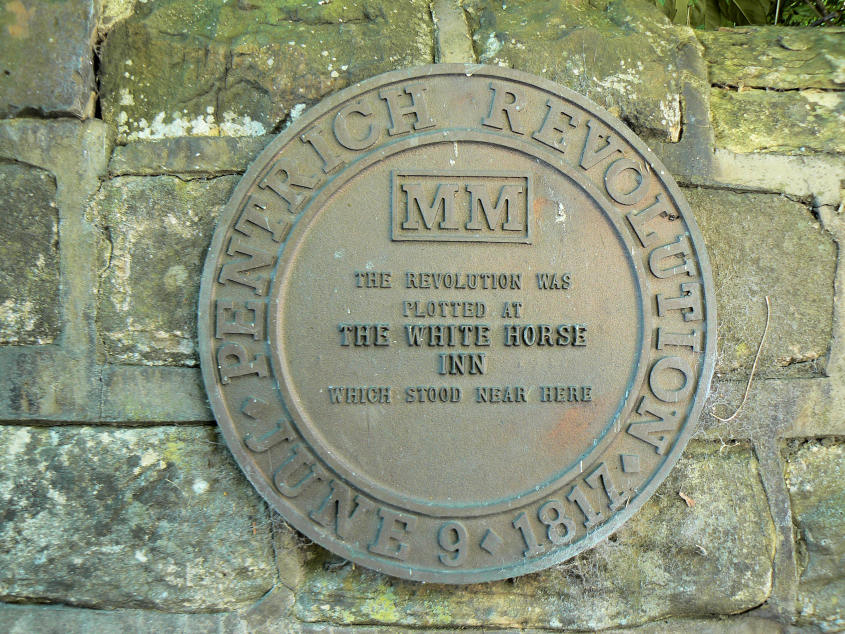 The walk starts in the village of Pentrich where you can follow a trail that tells the story
of the last revolution in England, which started in the village.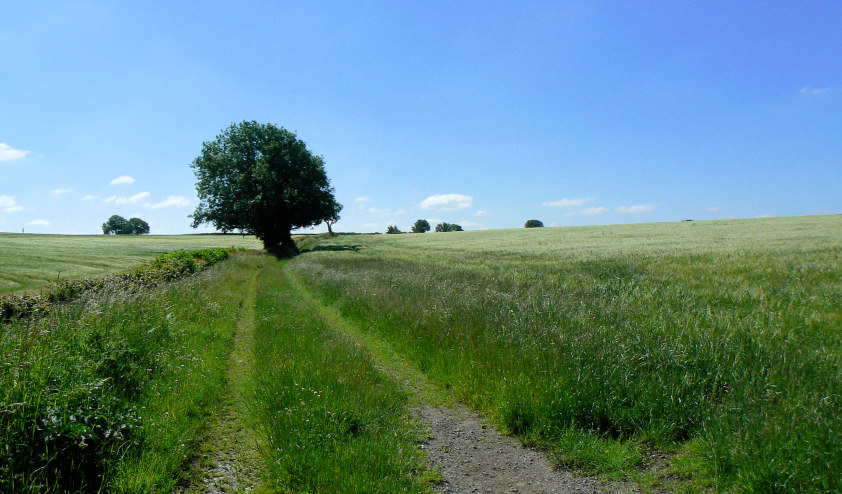 My route doesn't follow the trail but this broad track through fields.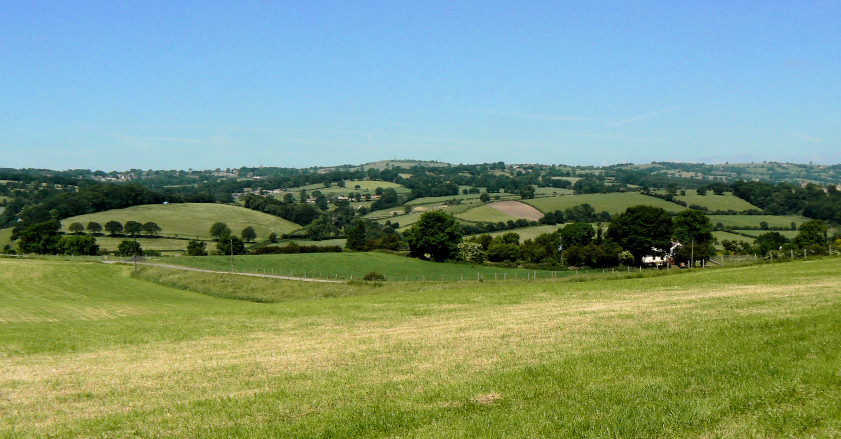 The view towards Crich and Crich Stand.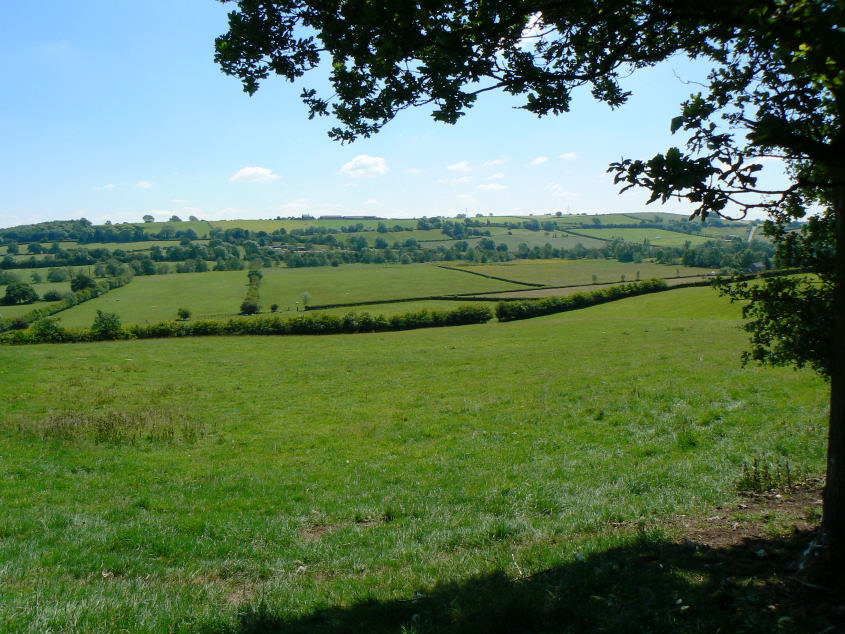 Looking back towards the ridge, which I walked along at the start of the walk.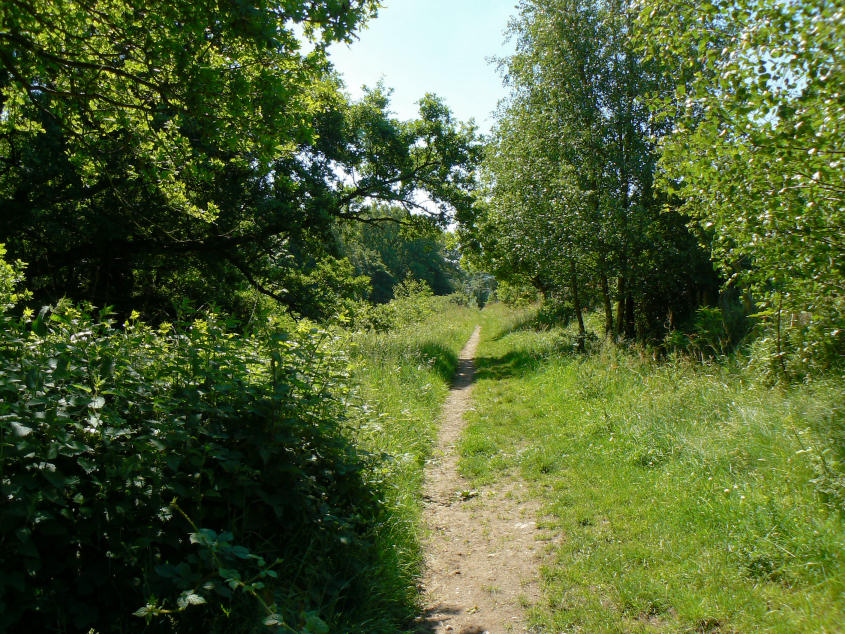 On a hot day this shady track was a welcome relief from heat of the sun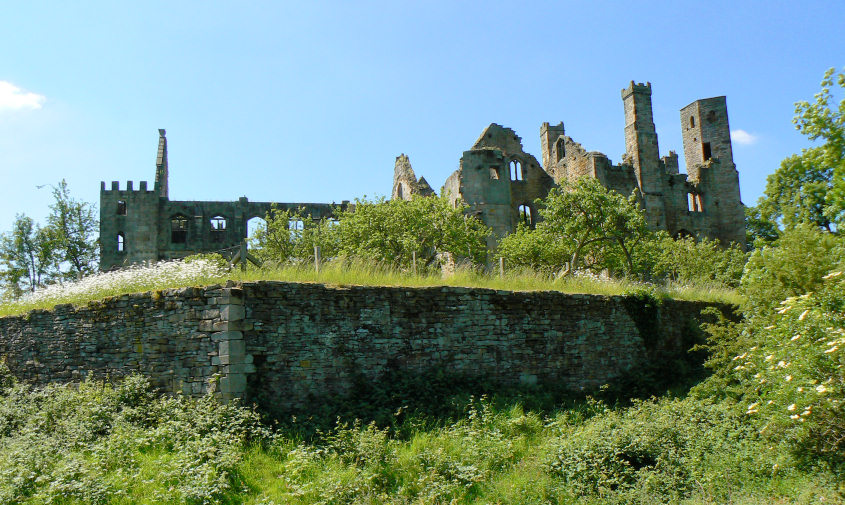 Wingfield Manor where Mary Queen of Scots was held before
she was executed in Fotheringhay Castle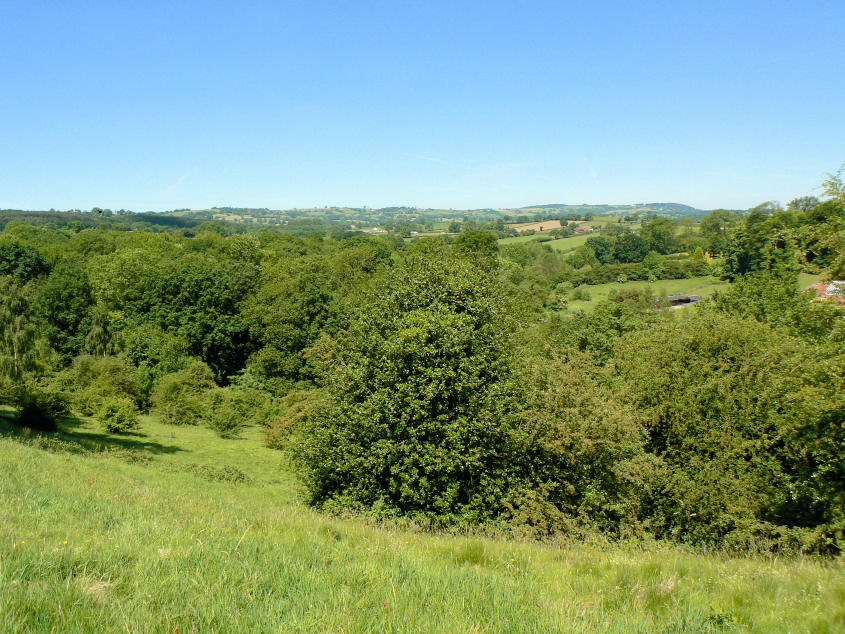 The view towards Wessington from Wingfield Manor.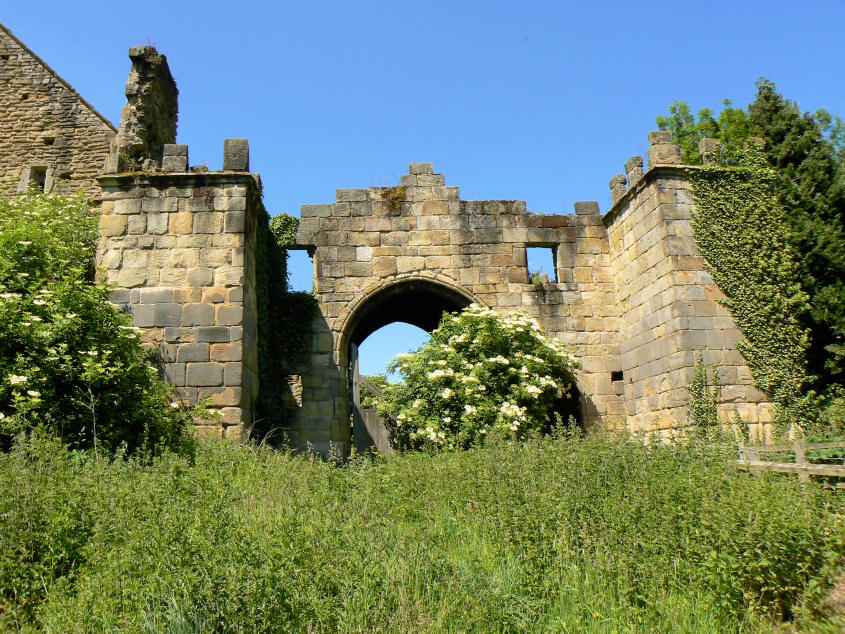 Wingfield Manor's main gate.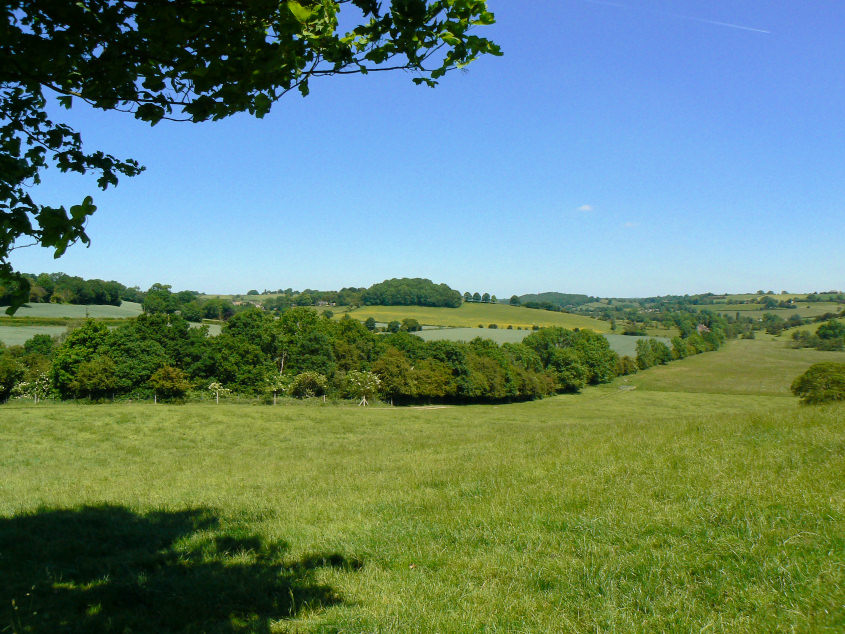 Coalburn Hill.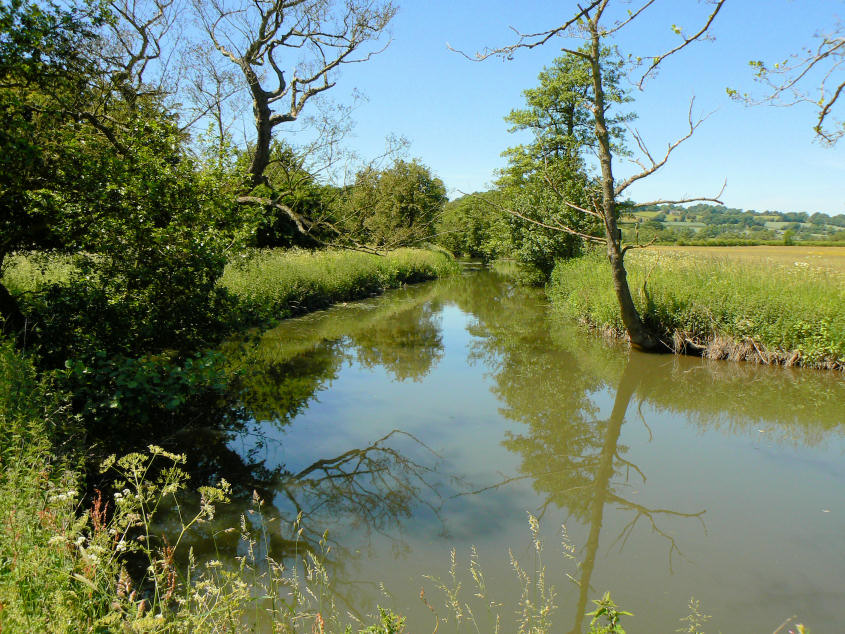 Reflection in the muddy River Amber.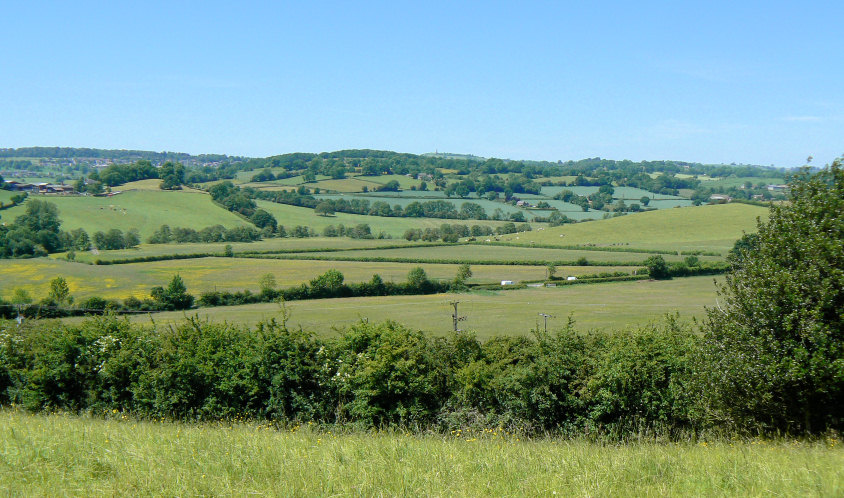 Looking across Park Head towards Crich Stand.
Crich Stand.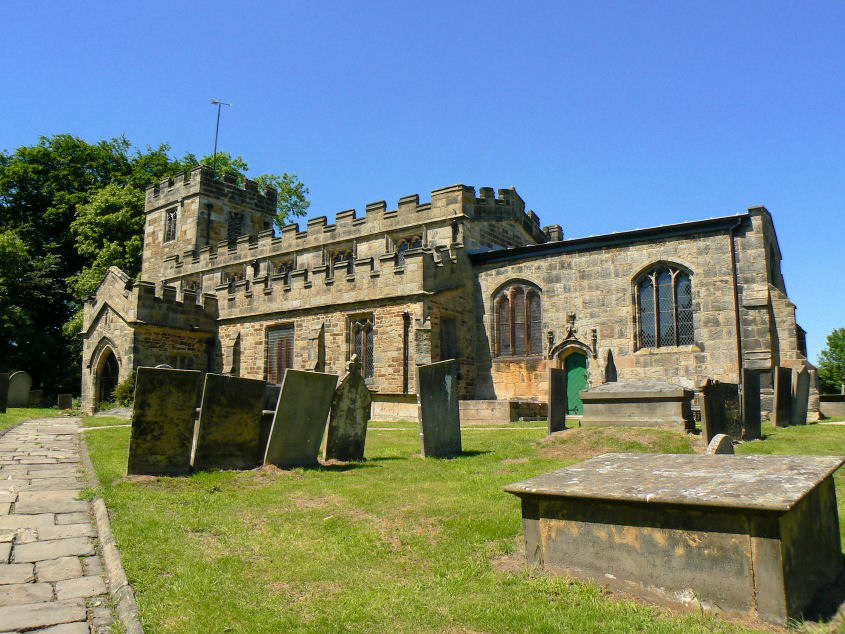 The Church of St. Matthew in Pentrich, which dates back to the 12th century.