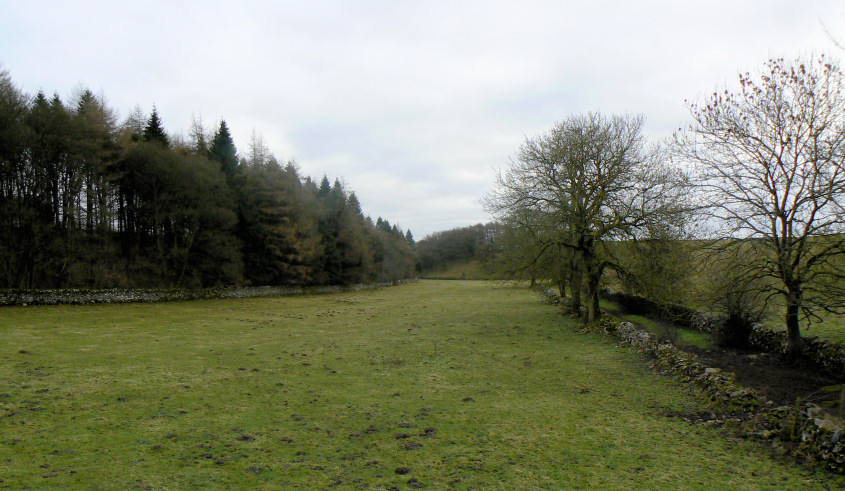 Long Dale from the road, this will be the end of the walk.
The first view of Kenslow Knoll as we leave the road.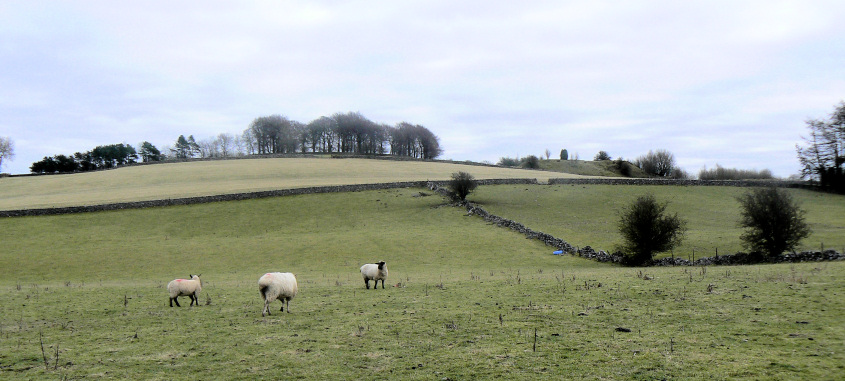 Kenslow Knoll.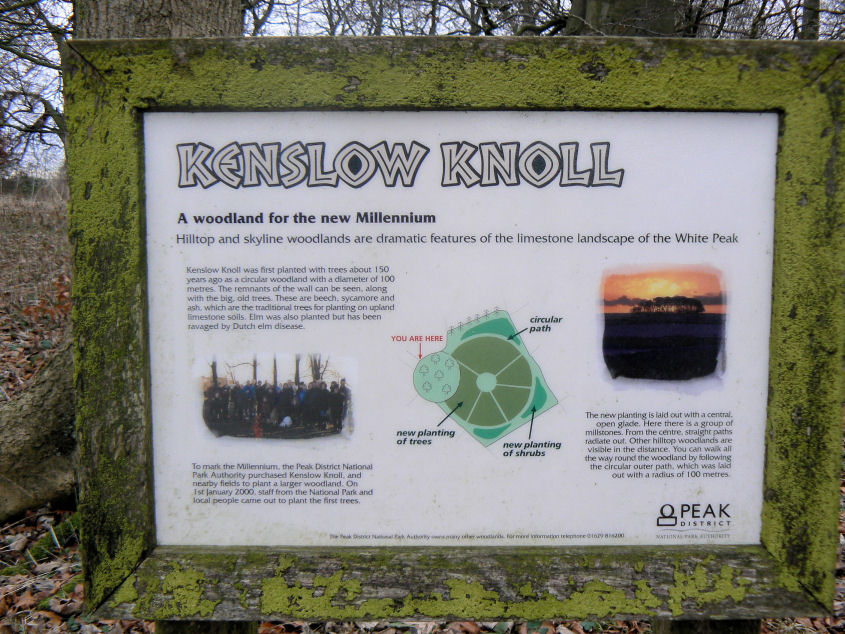 Kenslow Knoll.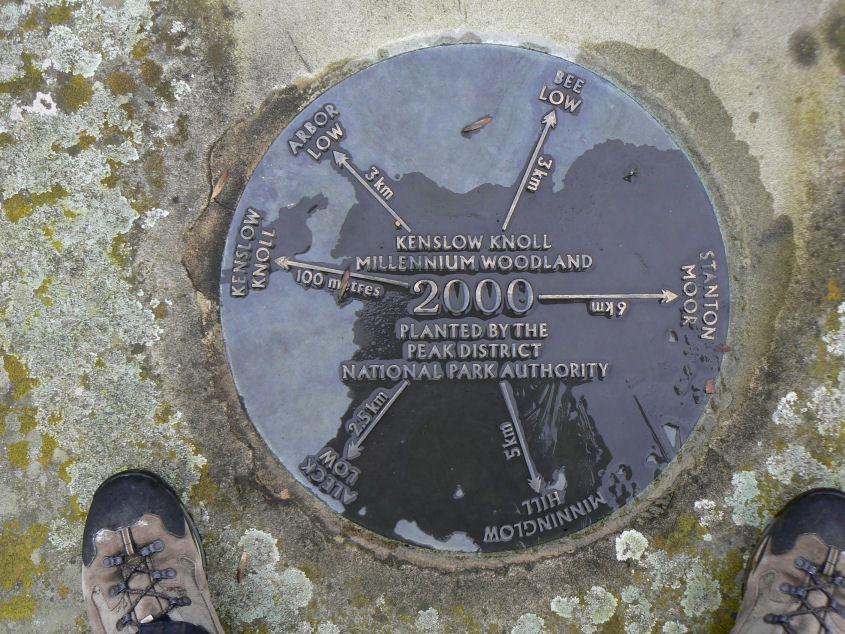 Looking down on the topograph.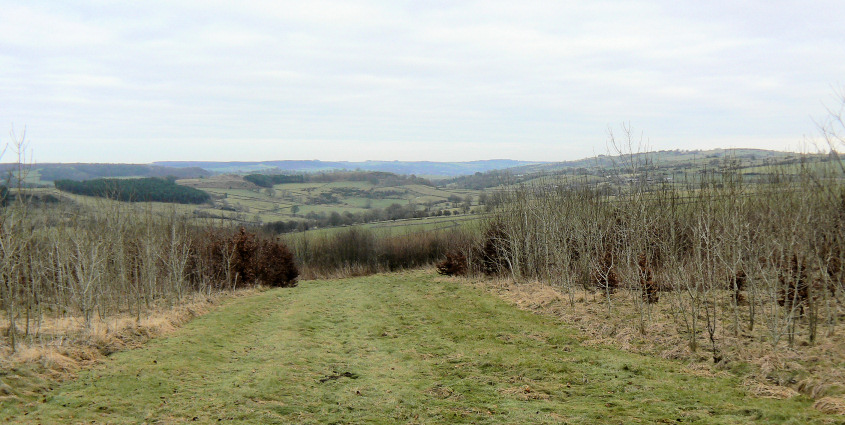 If the topograph is to be believed Stanton Moor is straight ahead.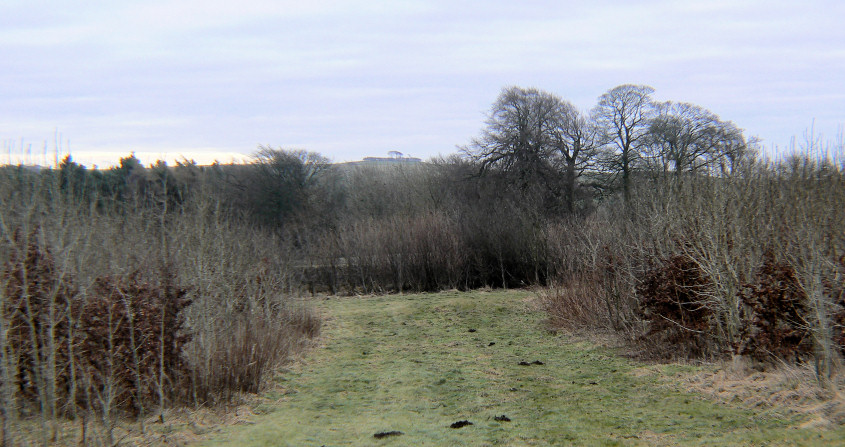 Minninglow Hill.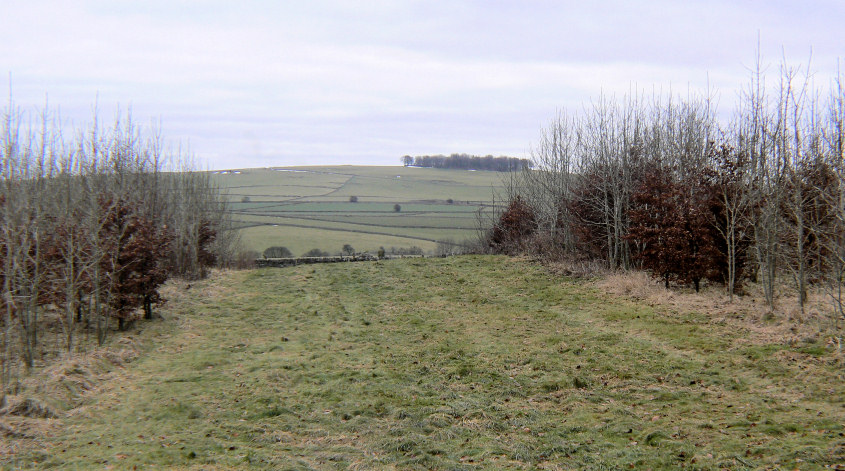 Aleck Low.
Looking back to Kenslow Knoll and the topograph made from old millstones.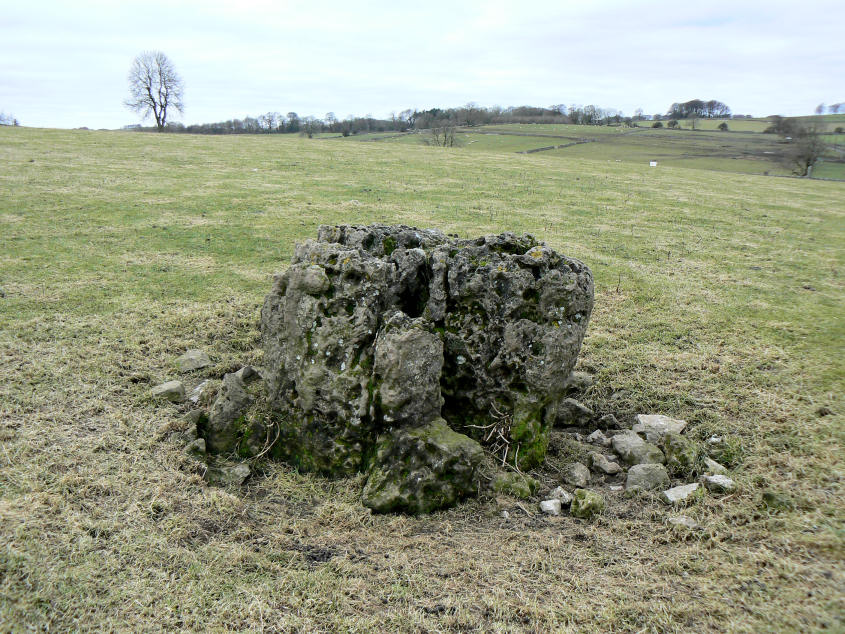 On odd shaped rock caught our attention as we
headed away from Kenslow Knoll.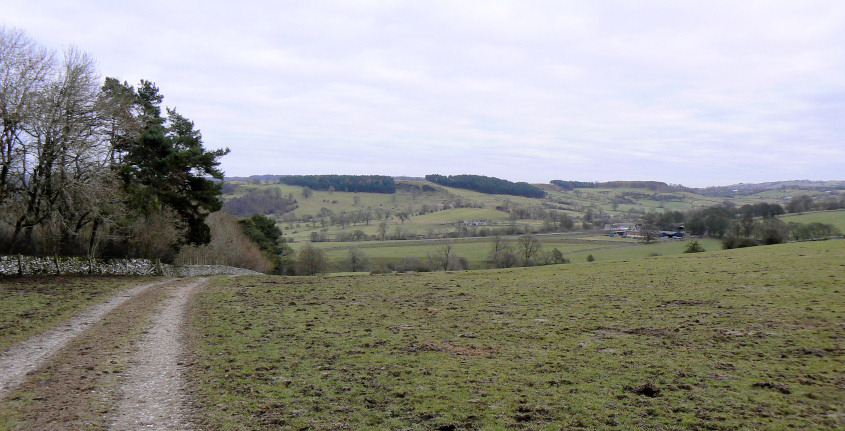 Looking across to Black Nursery Plantation
as we leave Kenslow Woods.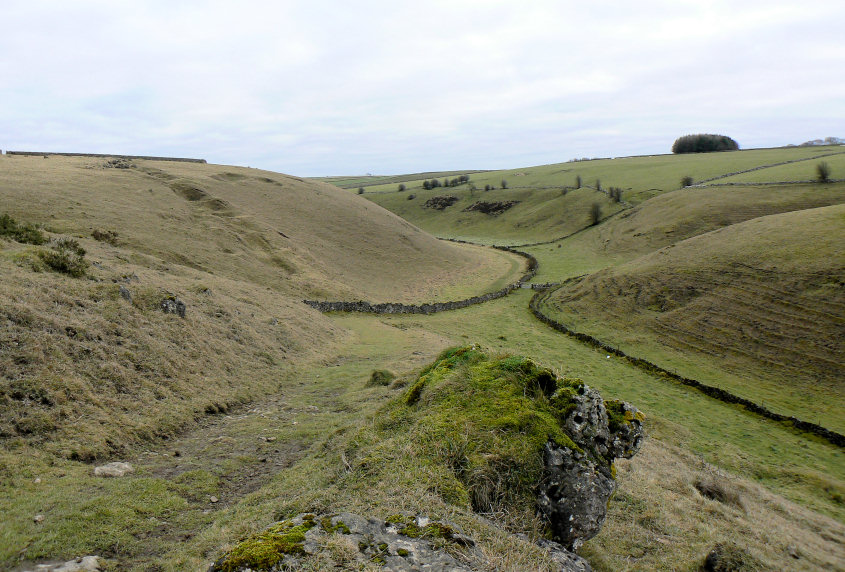 Heading down to the floor of Long Dale.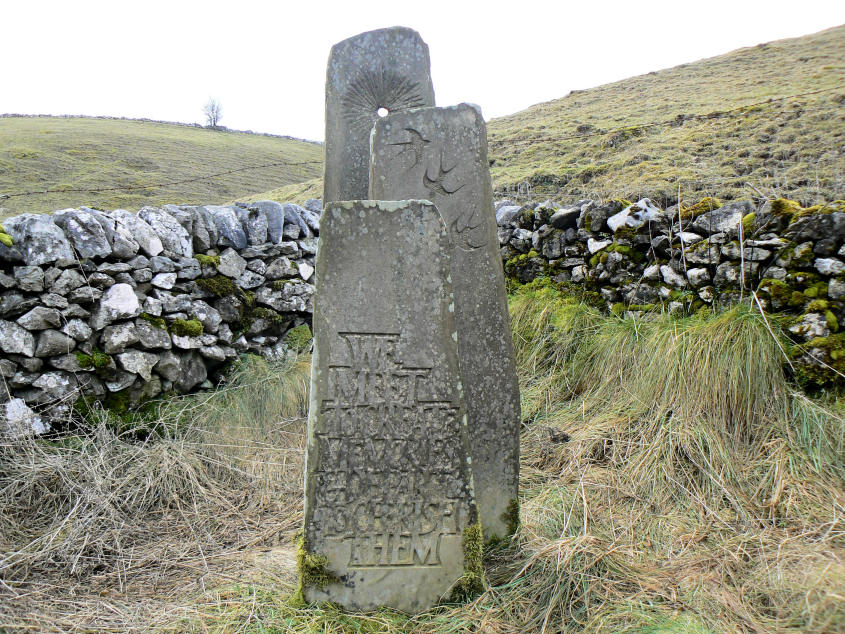 The tryptych, which is by the gate in the previous photo.
It reads
'We meet to create memories and depart to cherish them.'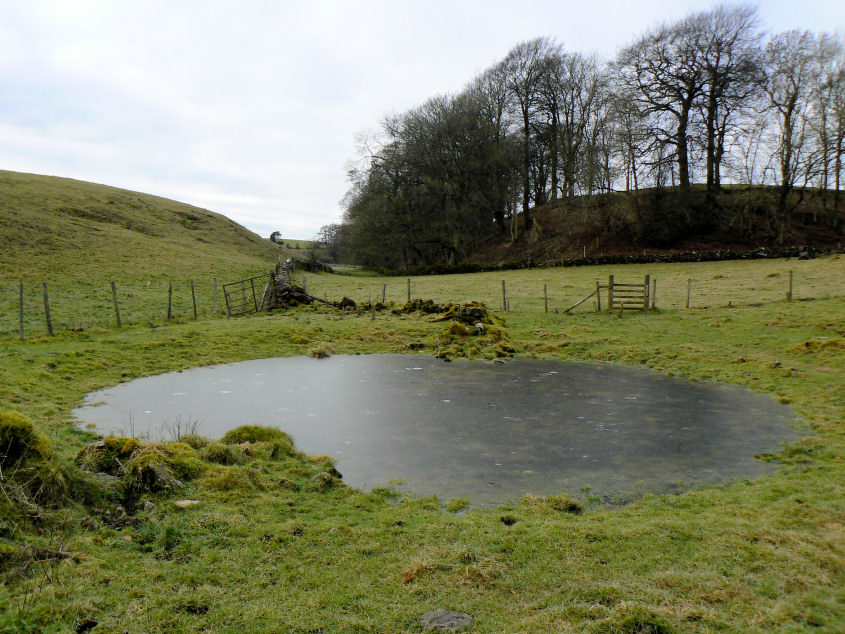 Frozen pond or a rather big puddle in Long Dale.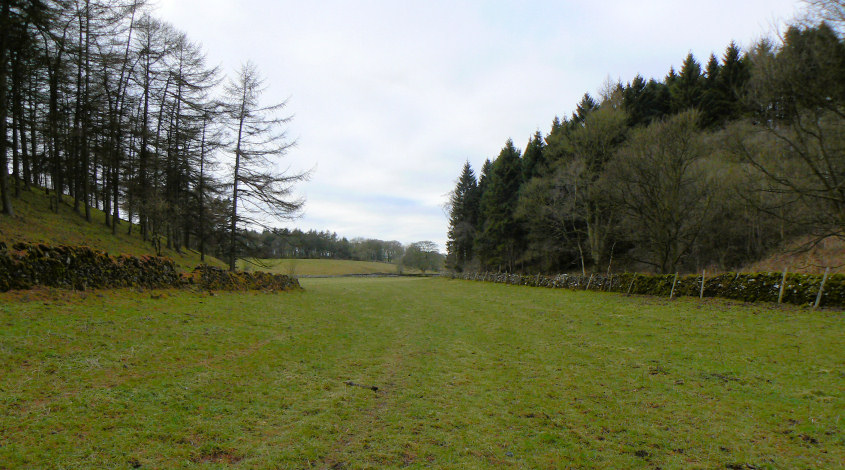 Heading between Little Boulderstone and Boulderstone Plantations.