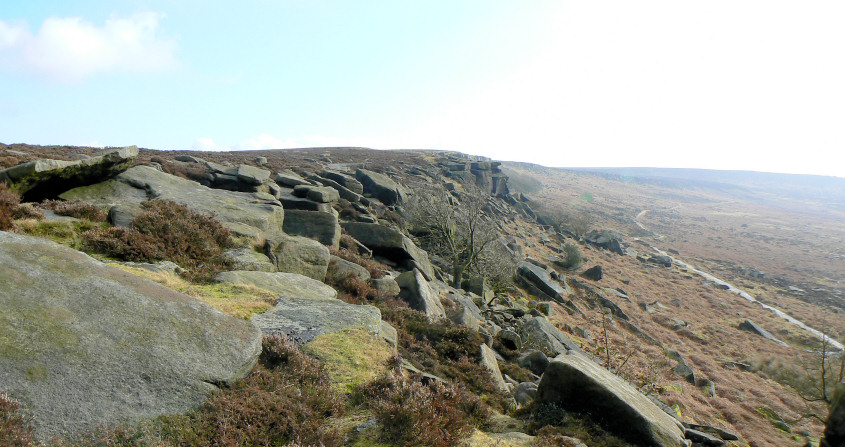 A bit of blue sky and sunshine as I start out along Burbage Rocks.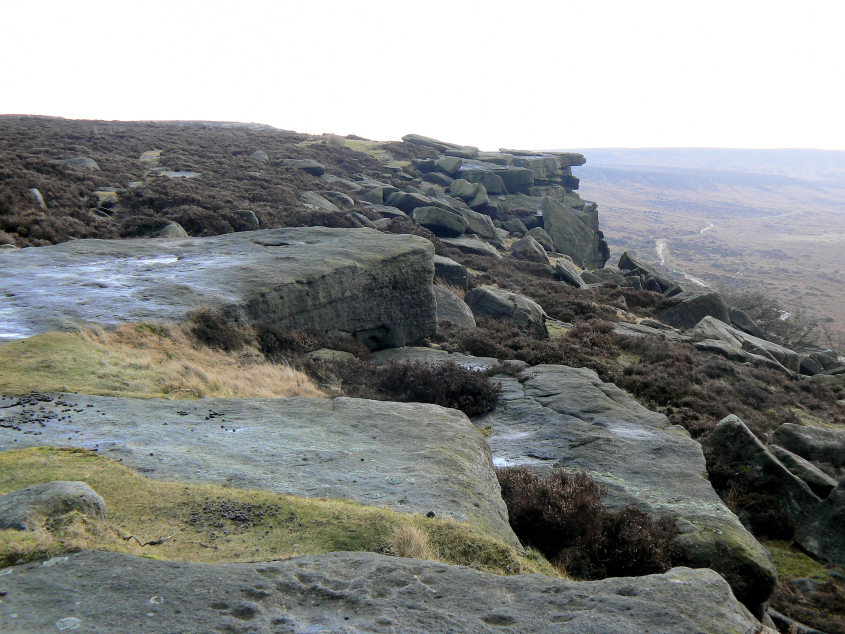 A few minutes later it was gone and it seemed as if it was going to be a grey day after all.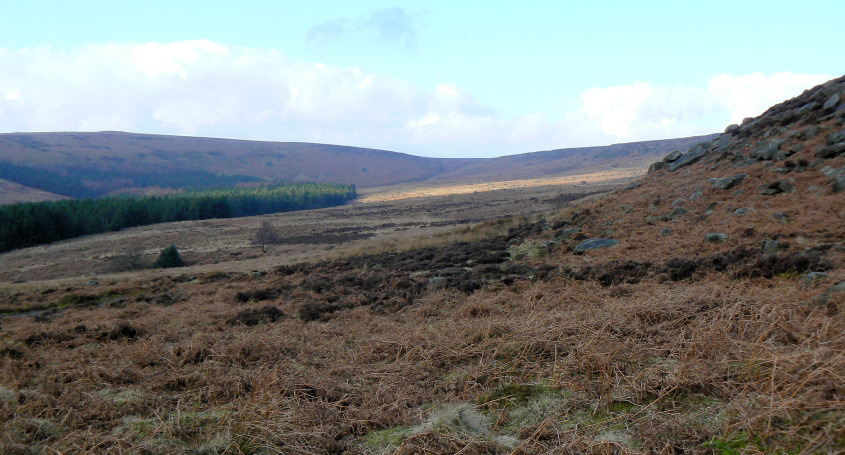 Dropping off Burbage Rocks I spot this shaft of sunshine crossing the valley floor.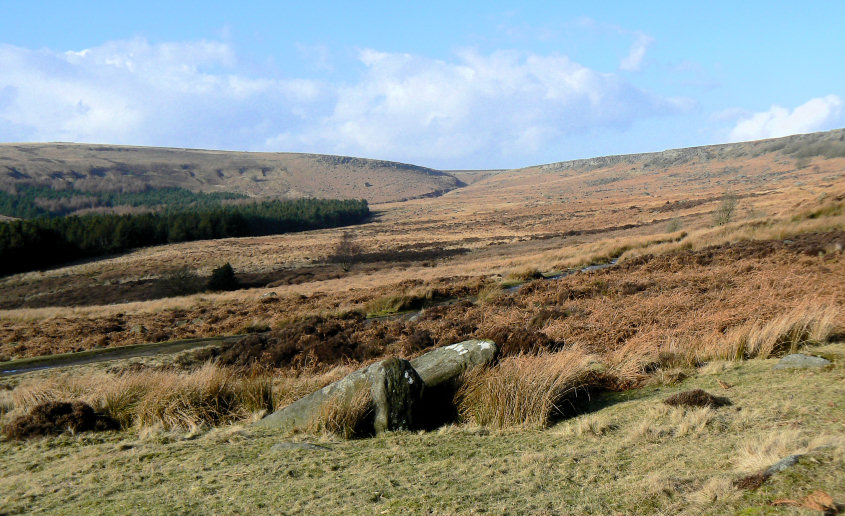 A few minutes later it is all change again and the valley is golden.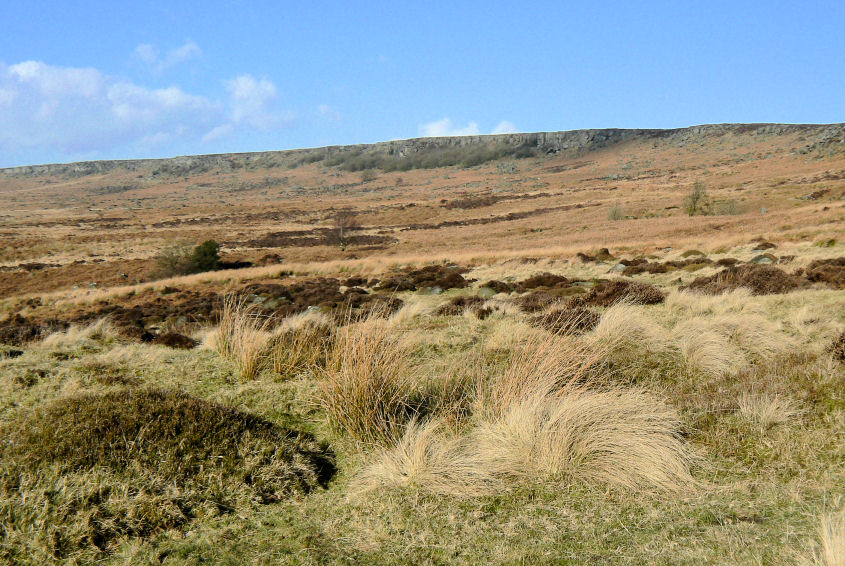 Looking back to Burbage Rocks from the valley floor.
Fiddler's Elbow just after crossing Burbage Brook.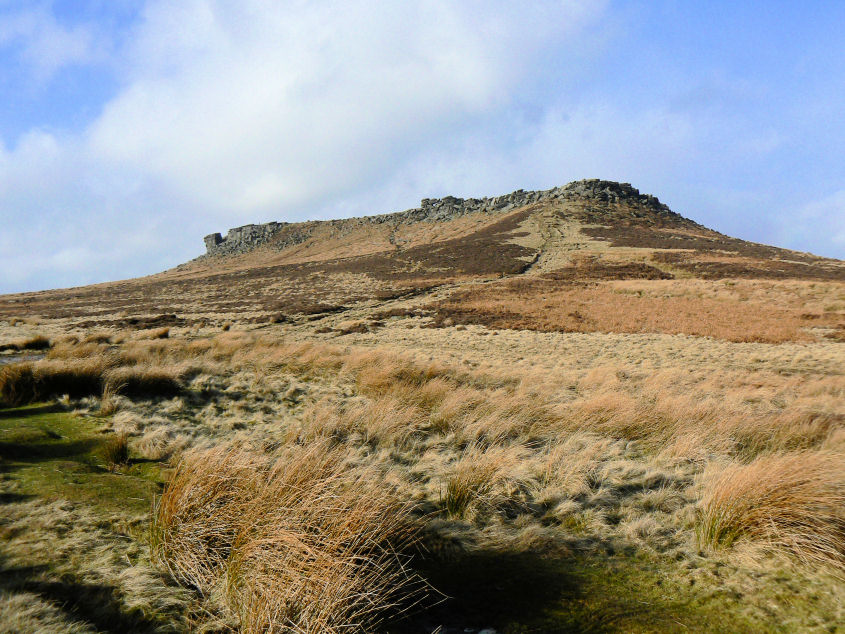 Higger Tor, my eventual destination but first I diverted left.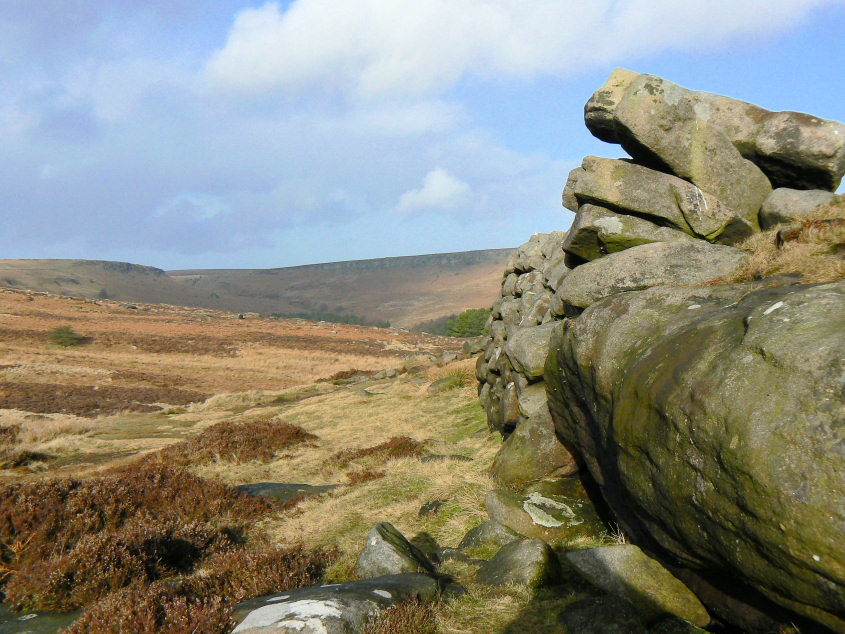 Looking along the front of Carl Wark, towards Burbage Rocks.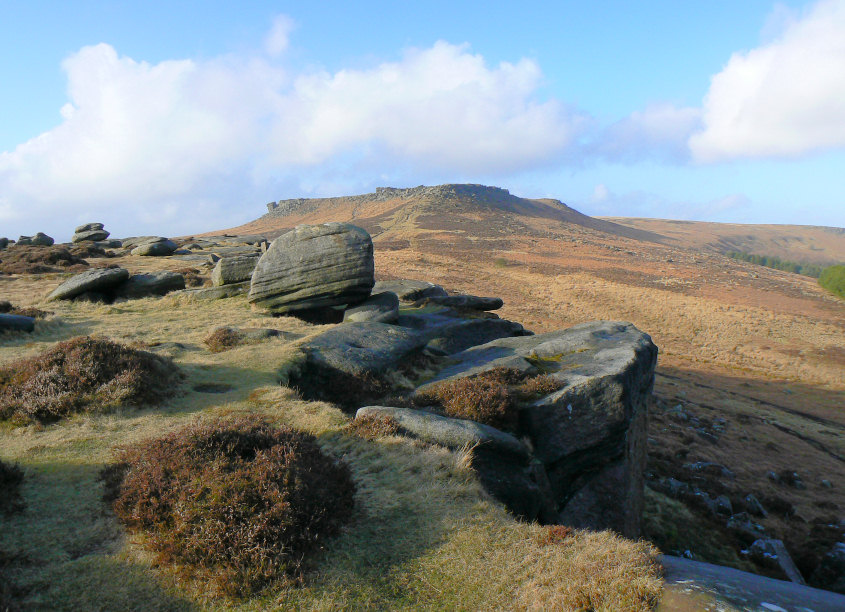 Higger Tor from Carl Wark.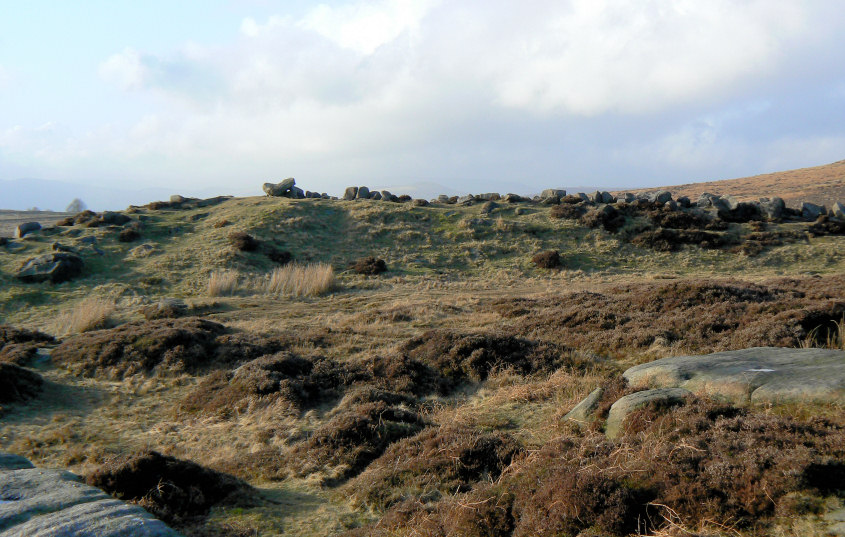 The other side of the wall, from the inside of Carl Wark.
Peeping over the top is a faint Lose Hill.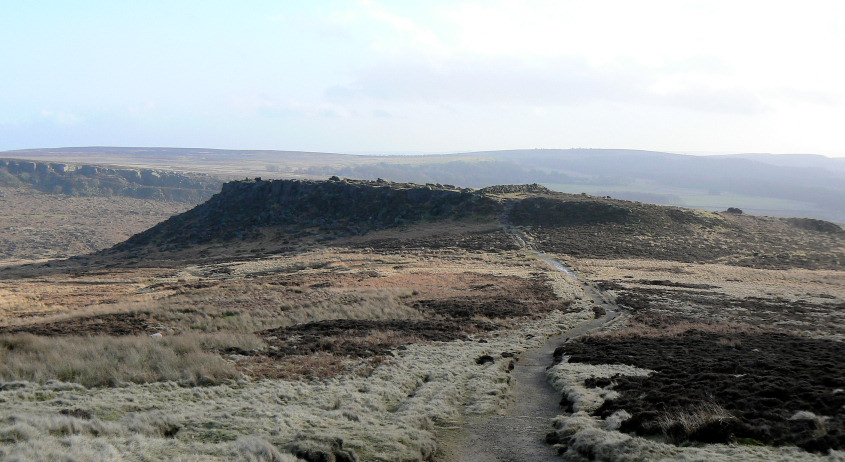 Carl Wark from a stop on the short climb to Higger Tor. I couldn't believe how
much this short climb tired me out. I was amazed at just how how unfit I had
got in six months, I only hope that getting fit again doesn't take as long.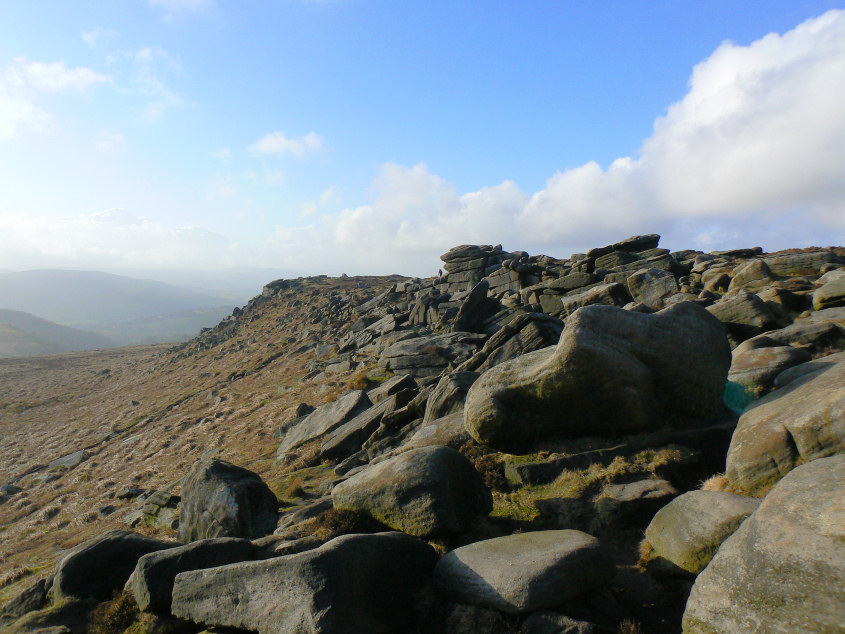 Looking along Higger Tor.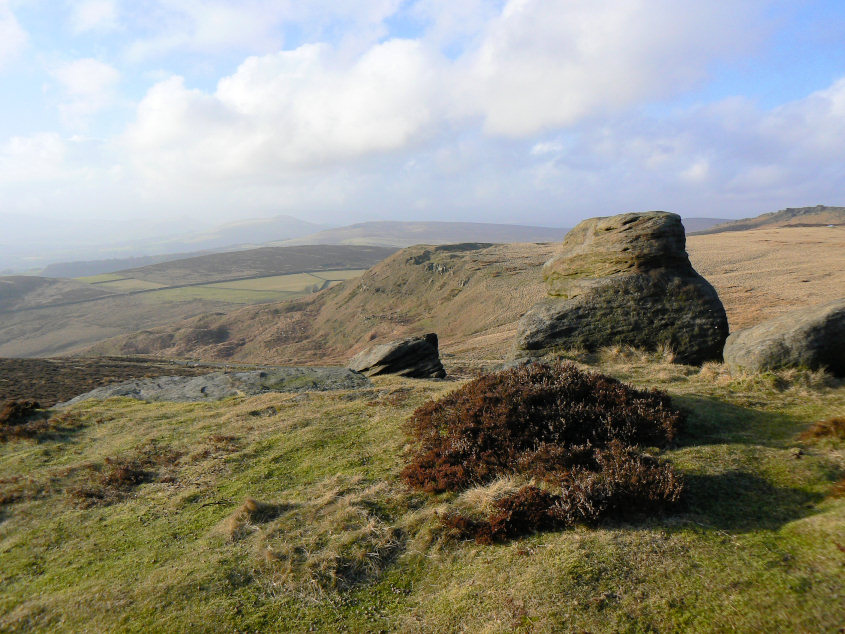 Callow Bank from the edge of Higger Tor.