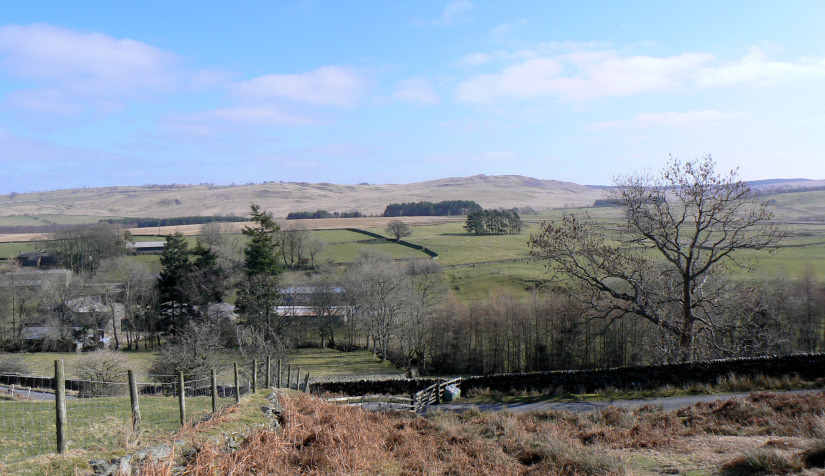 Looking back to Eycott Hill as we arrive at the start of the climb onto Souther Fell.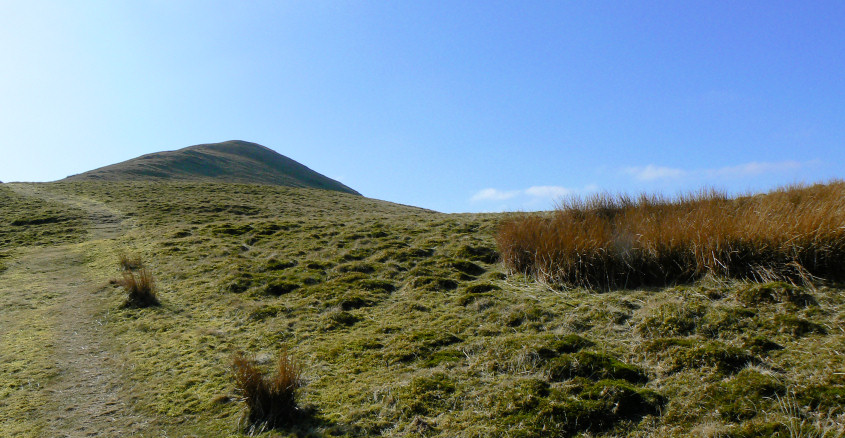 It looks like it could be the summit of Souther Fell, but it's not.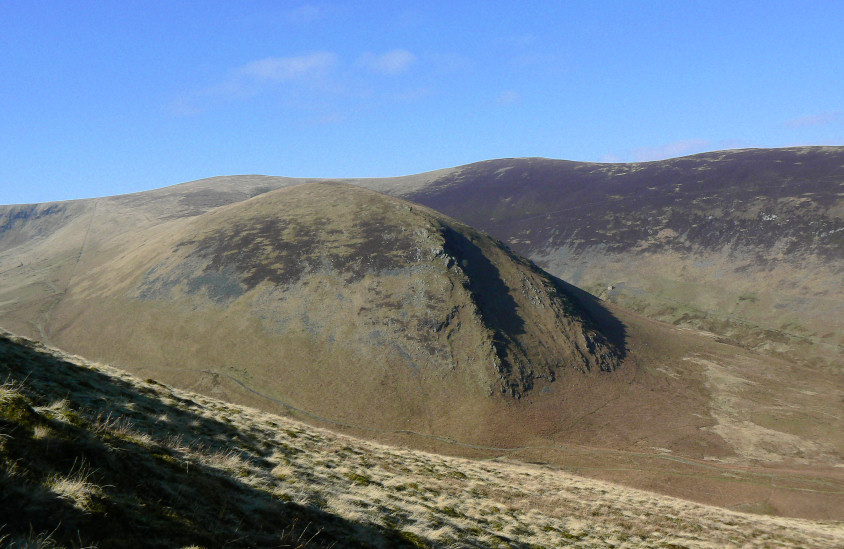 Looking towards The Tongue, as we continue to climb towards the summit.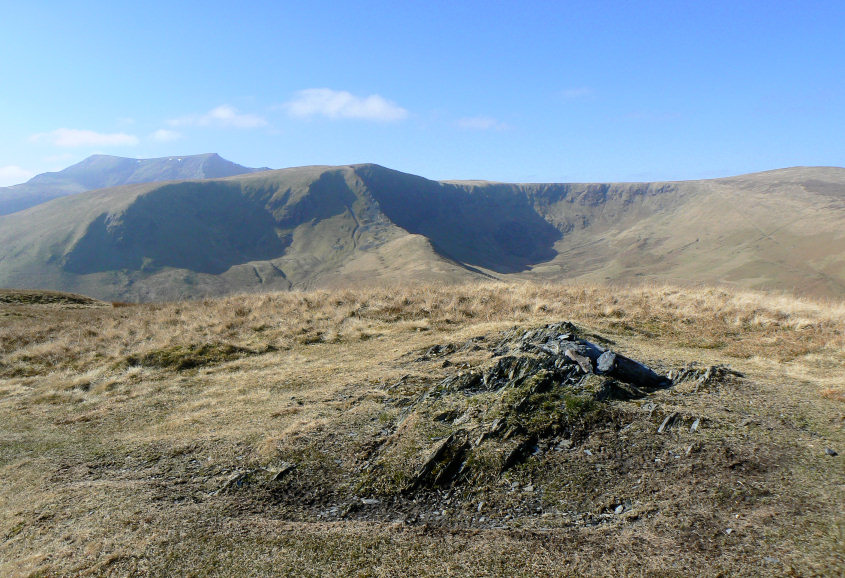 Looking towards Bannerdale Crags from Souther Fell's summit.
Sadly any views in the opposite direction were lost in the haze.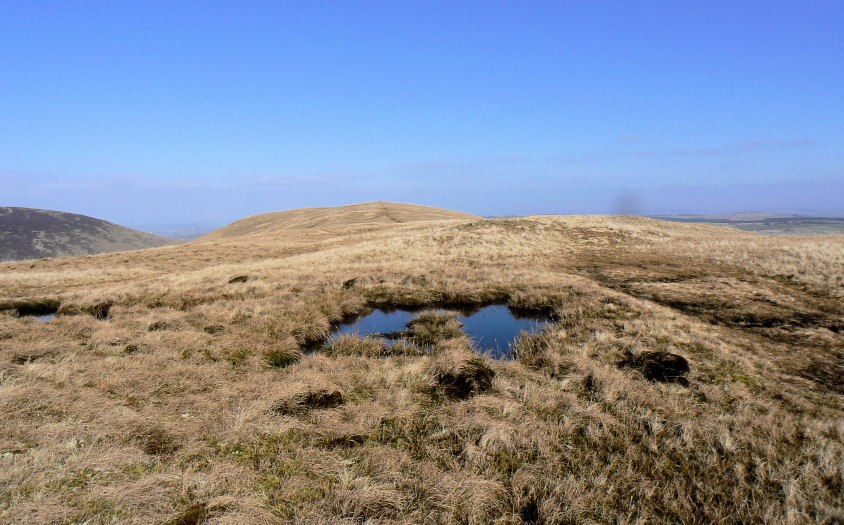 A damp but flat trip across Souther Fell.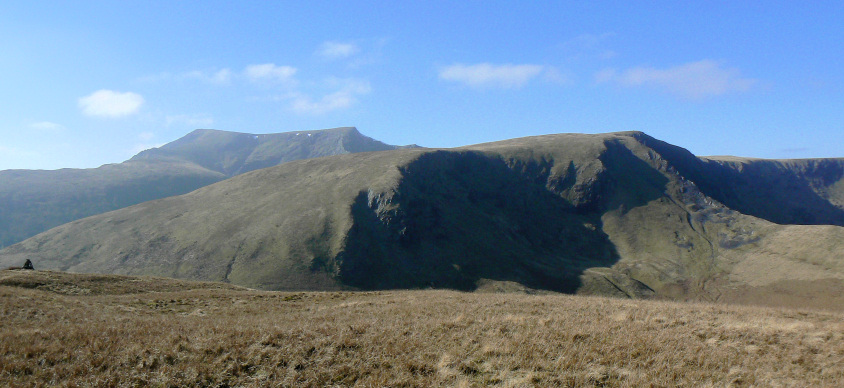 Blencathra behind Bannerdale Crags.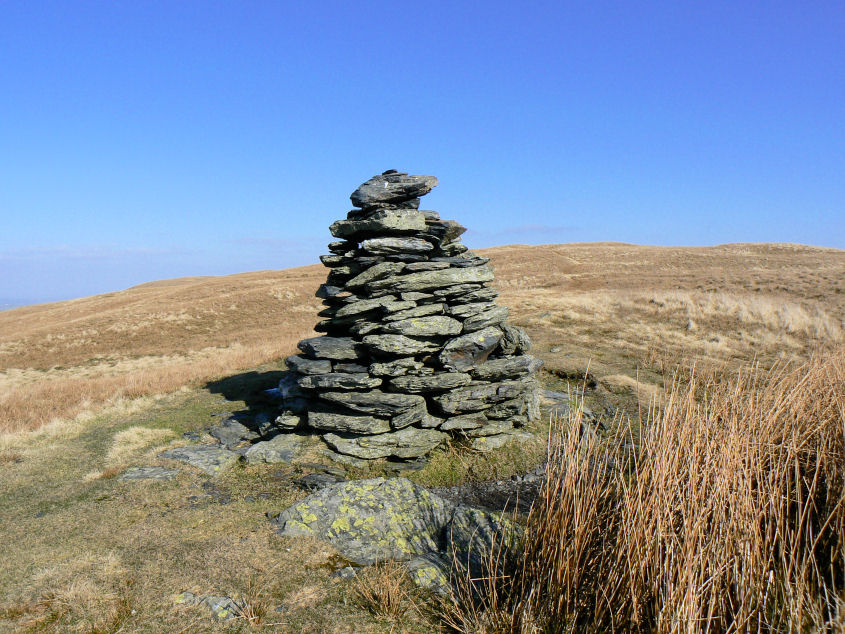 The cairn on the south western side of Souther Fell.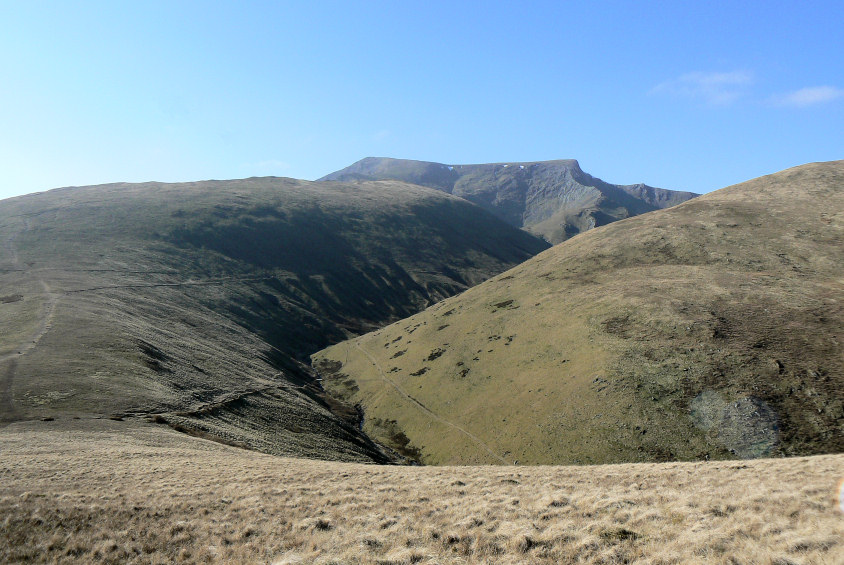 Heading towards Mousthwaite Col and then down to White Horse Bent.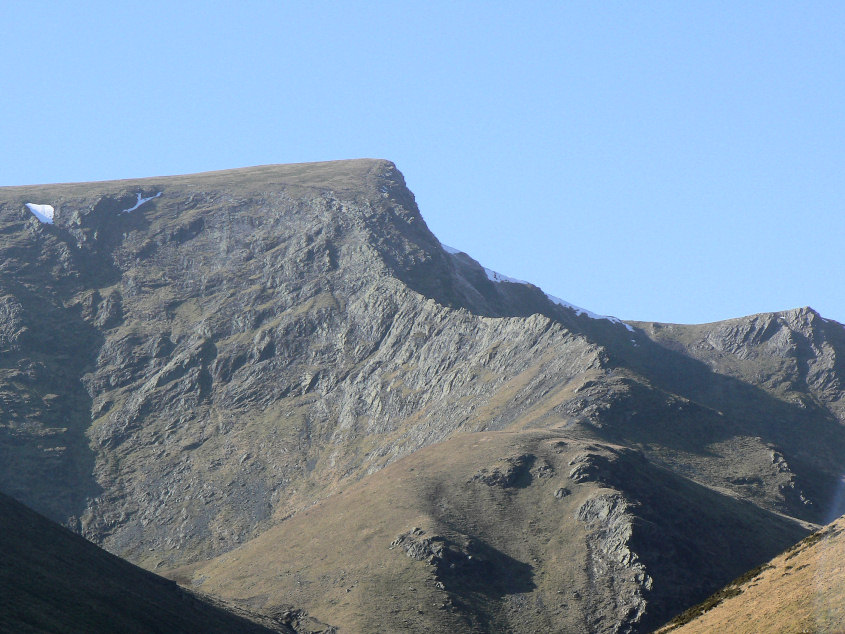 A close up of Sharp Edge, not a place I'm ever likely to be found on.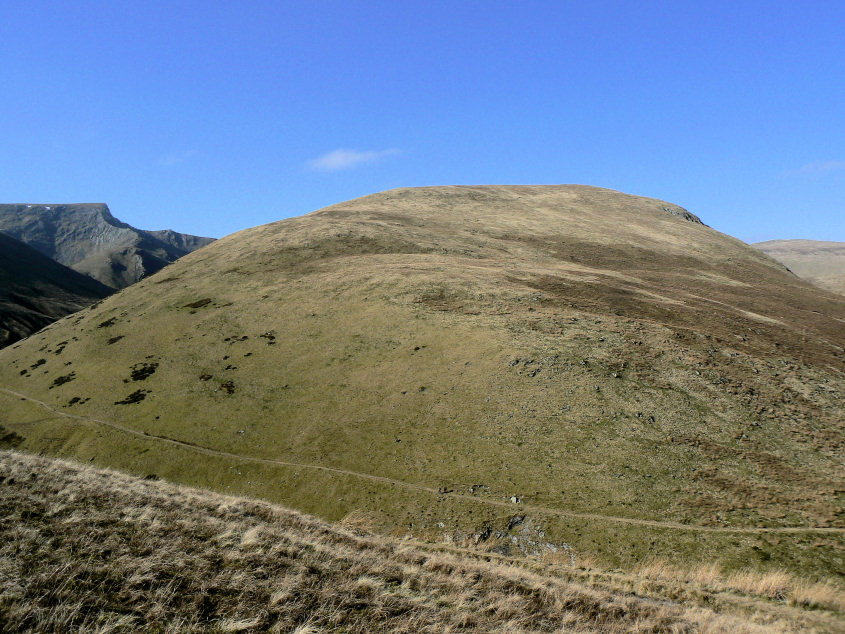 Looking at the climb we would have had to do to get onto Bannerdale
Crags confirms that it can wait for another day, when I'm a lot fitter.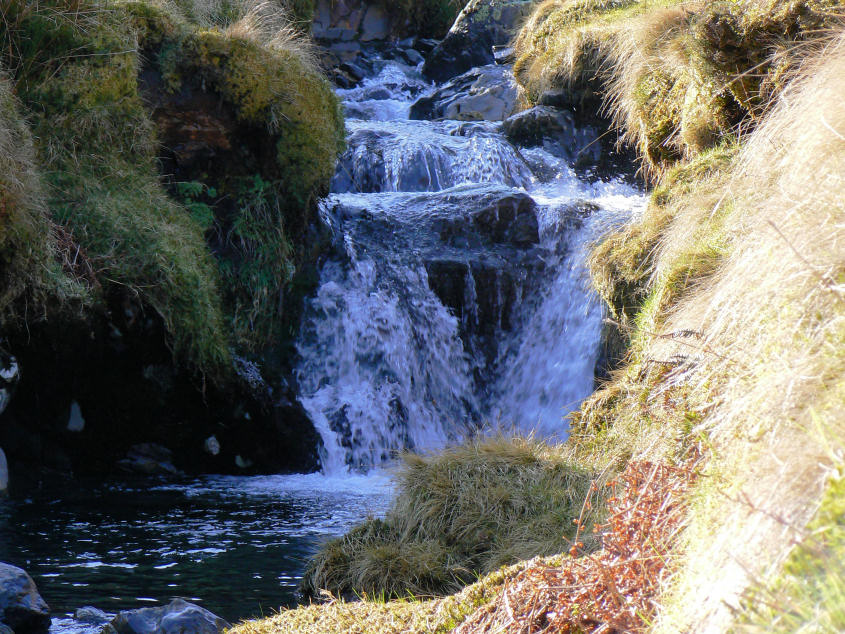 Glenderamackin River.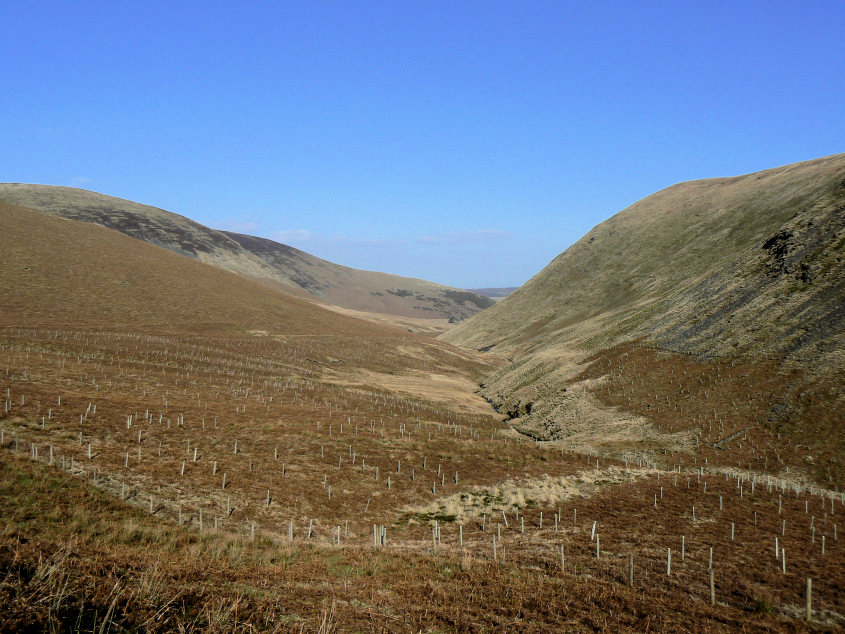 All that remains now is for us to take a leisurely stroll back down the Glenderamackin Valley
and to find a nice spot for some lunch, before we head home.