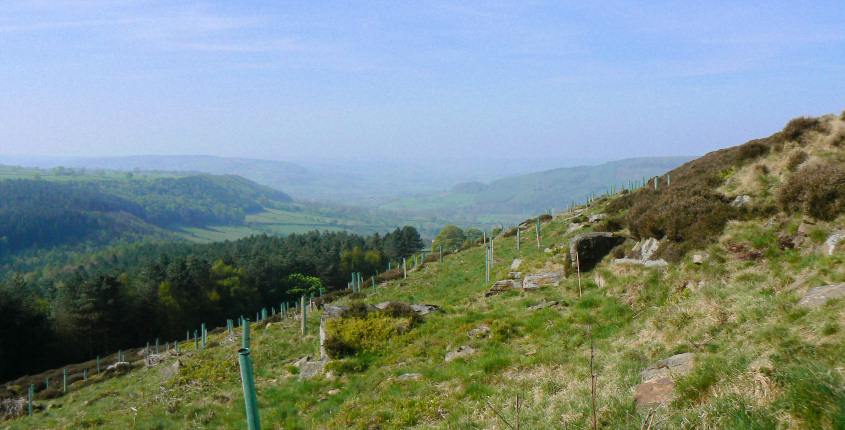 It might be warm with a great blue sky but the distant views
are lost in the haze. Here looking down the Derwent Valley.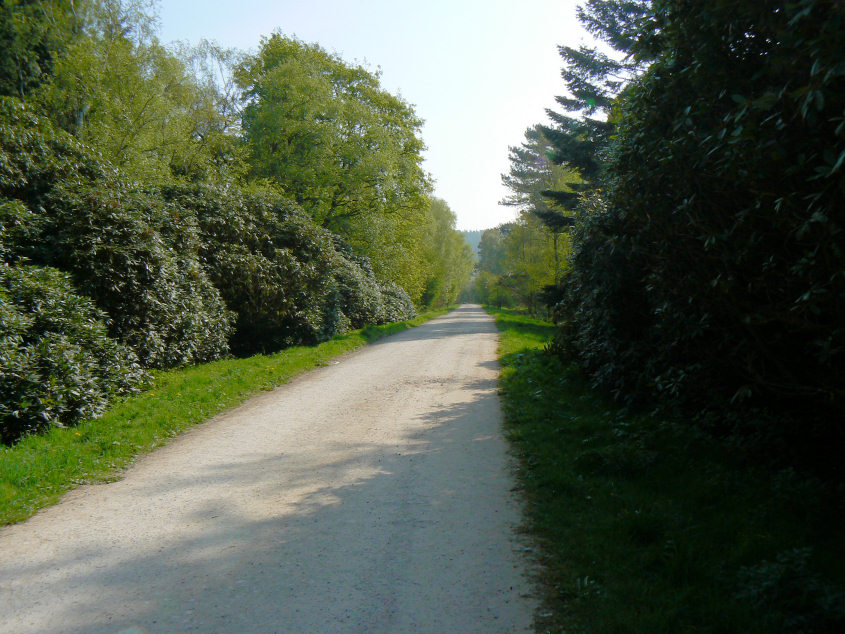 All is quiet in Chatsworth.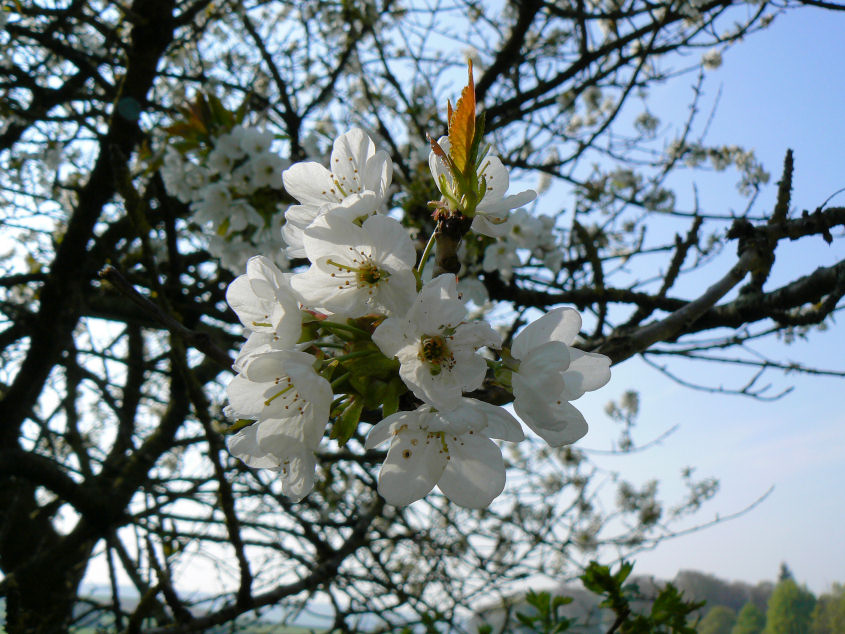 The blossom is looking good.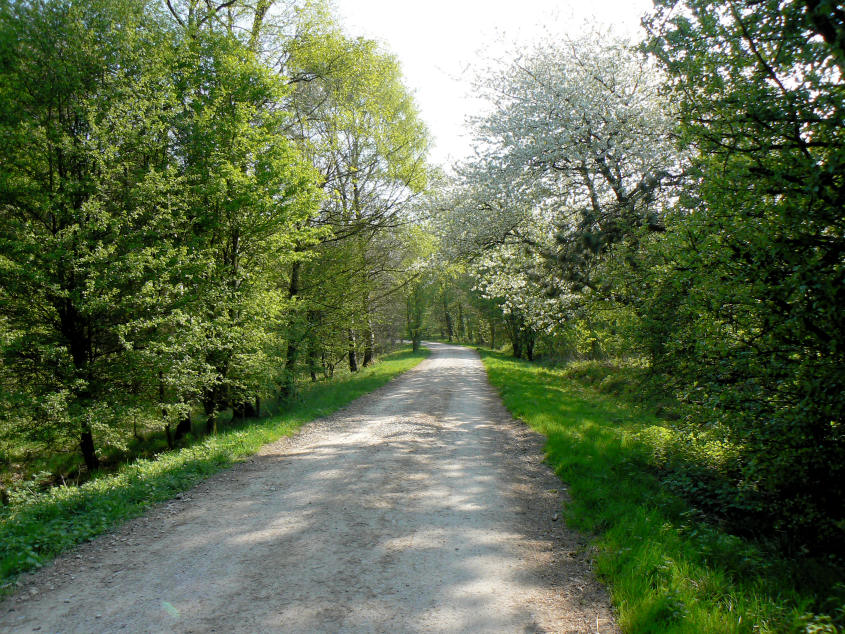 The blossom is turning the avenue white in places.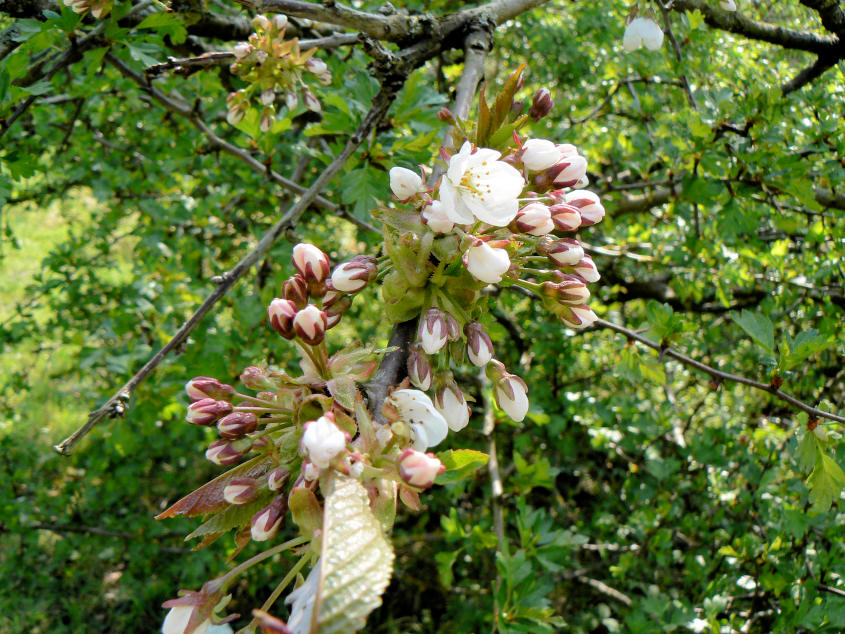 More blossom.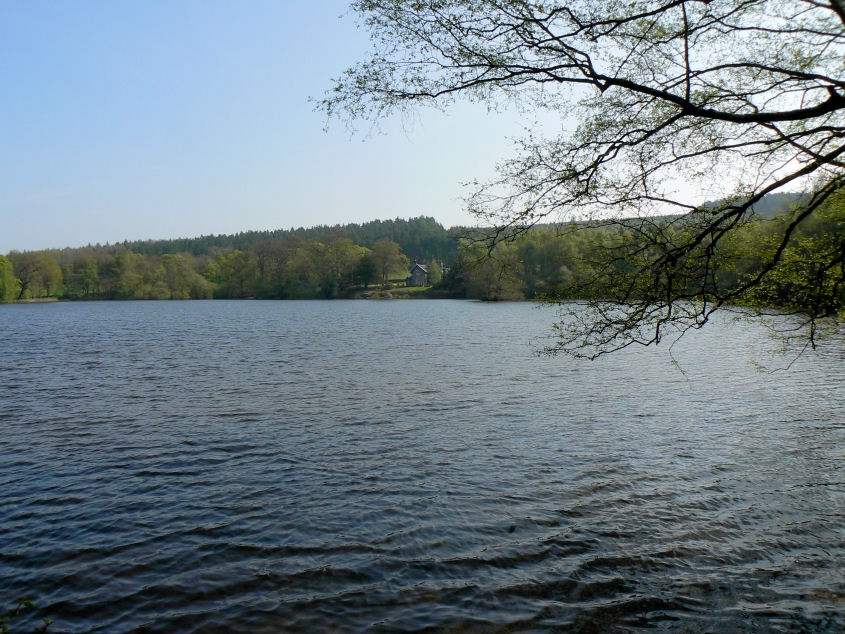 Swiss Lake.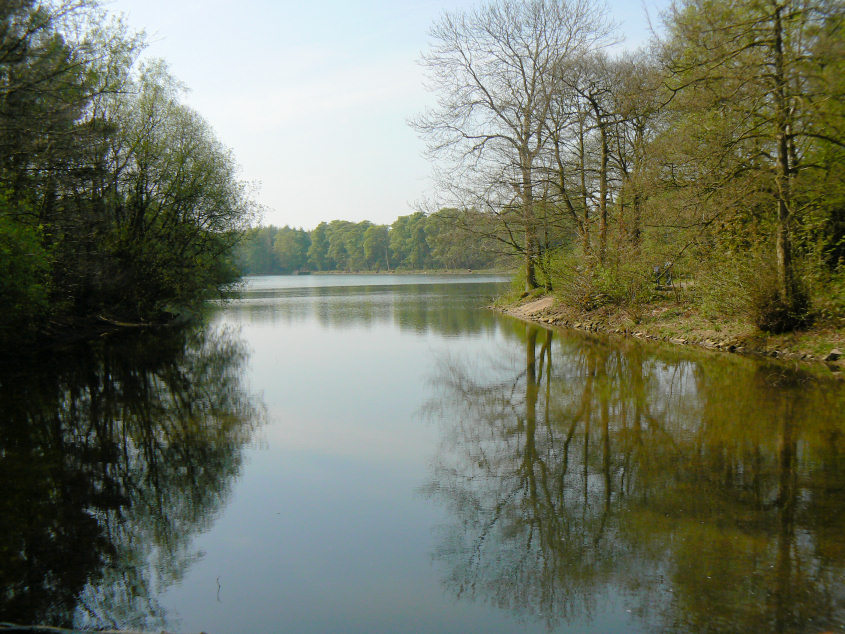 Reflections on Emperor Lake.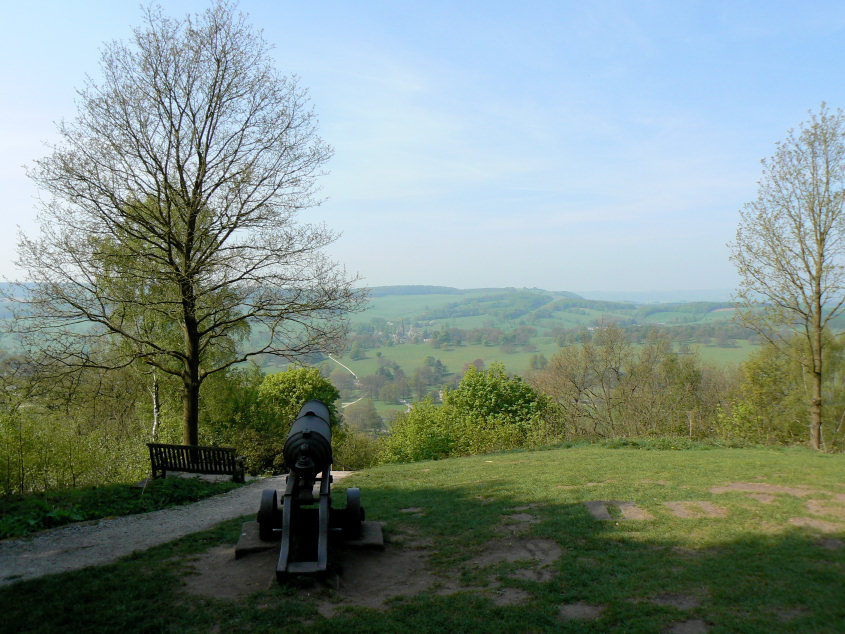 Looking across Edensor from the Hunting Tower.
The crowds were gathered at the Hunting Tower.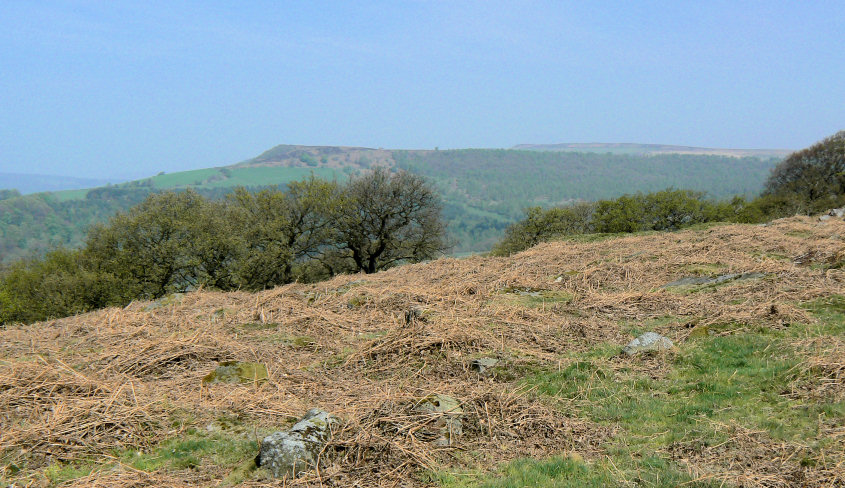 Baslow Edge from Dobb Edge.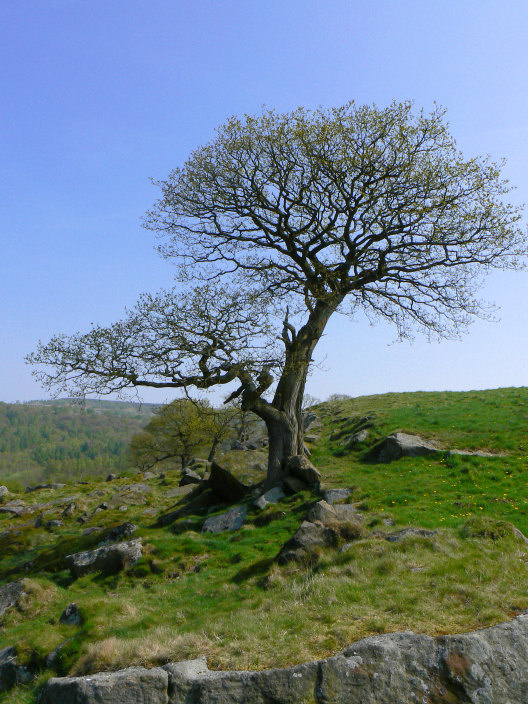 The shape just caught my attention.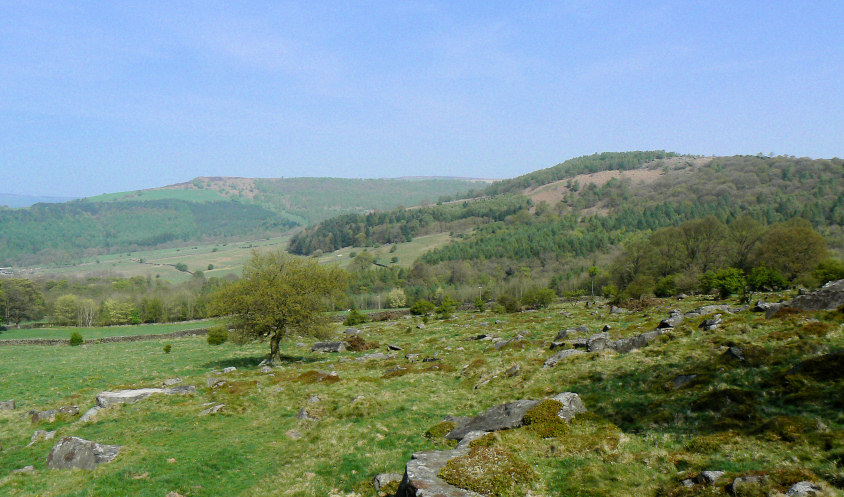 Gardom's Edge. I must visit it one day.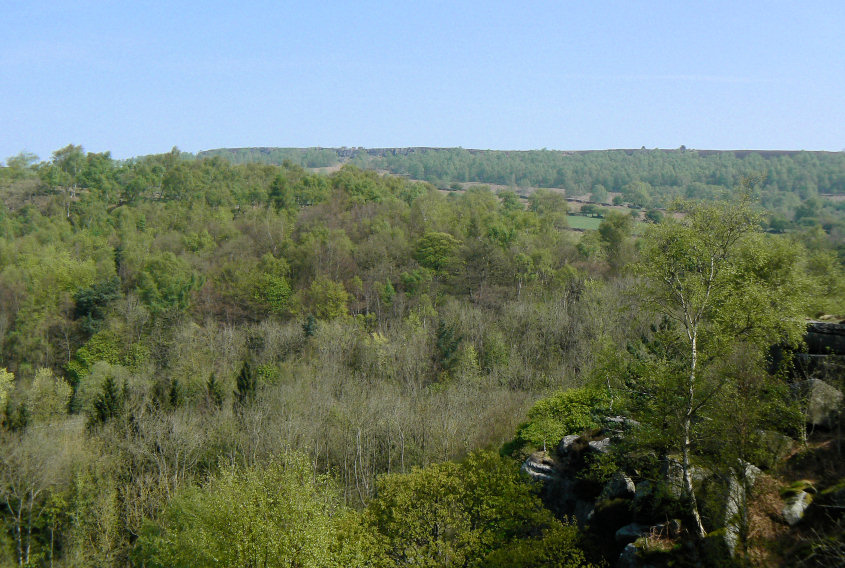 Birchen Edge from Dobb Edge.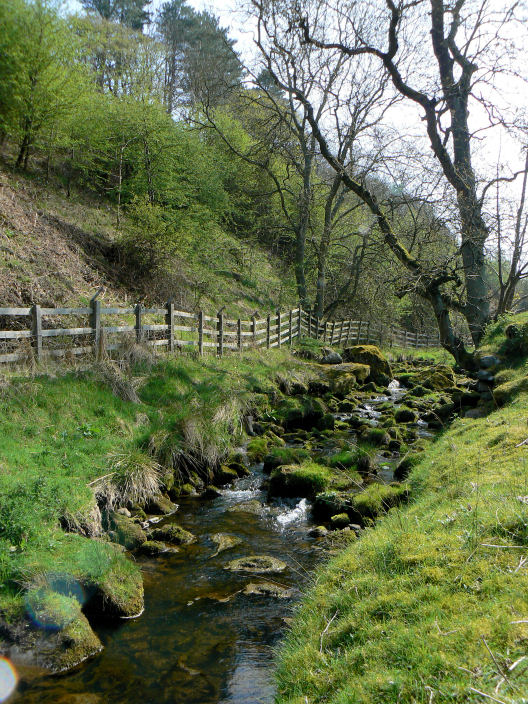 Wadshelf Brook.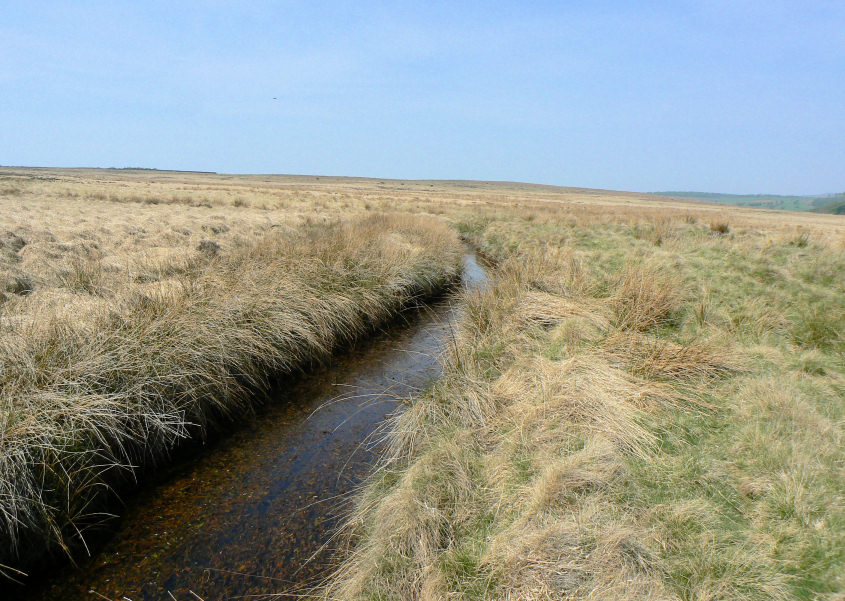 Whilst walking alongside Wadshelf Brook I'd been debating changing my route and
heading to Umberley Well. Once I reached Umberley Brook I couldn't resist it.
The reason for the debate was that I didn't have my map with me and knew that last time I'd lost
the path and ended up taking the long way round. I did it again. At least this time the moor was
tinder dry and the tussocks and heather weren't too long. Here looking across Gibbet Moor from
East Moor. The tree line to the far left is my intended destination.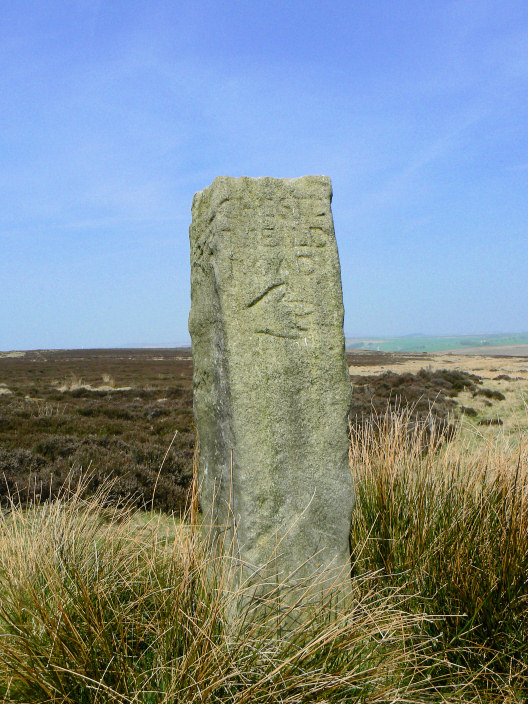 Once I picked up the grouse huts the going eased and I soon reached
Umberley Well and the stoop that is next to it.
Looking back from Umberley Well along the section where I had followed the grouse huts.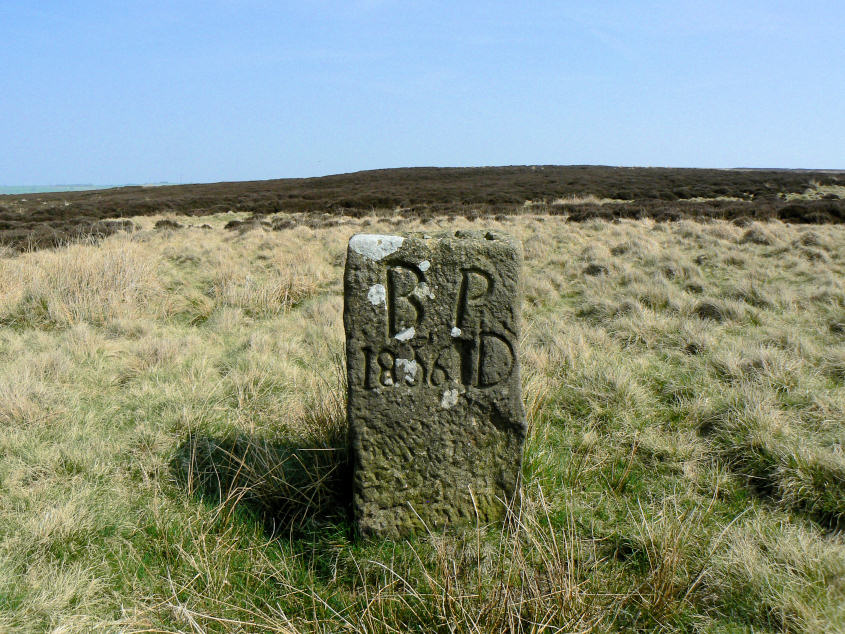 There are one or two stones around Umberley Well, I assume this is a boundary stone.
I 'd aimed for here mistakenly thinking that it was part of Companion Stones project.
Hob Hurst's House, the Bronze Age burial mound, is part of the
project but I'm too early for the new stone.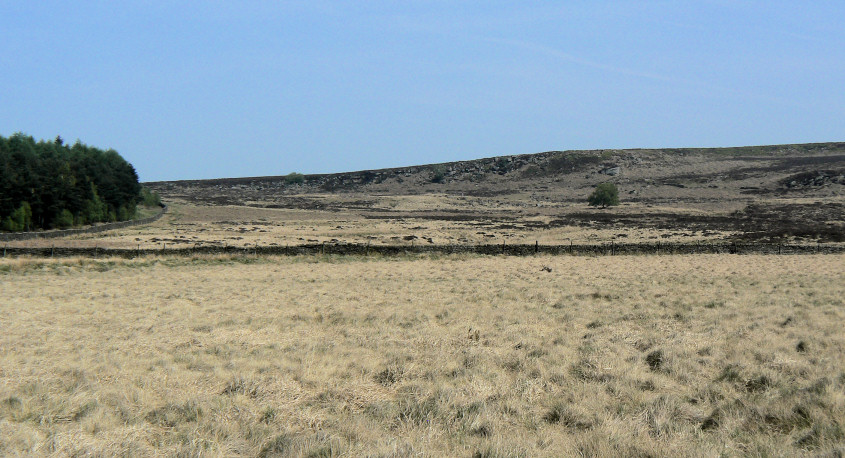 A final look back at Harland Edge as I head for the car. Another
disappointment, I was too early for the ice-cream van.