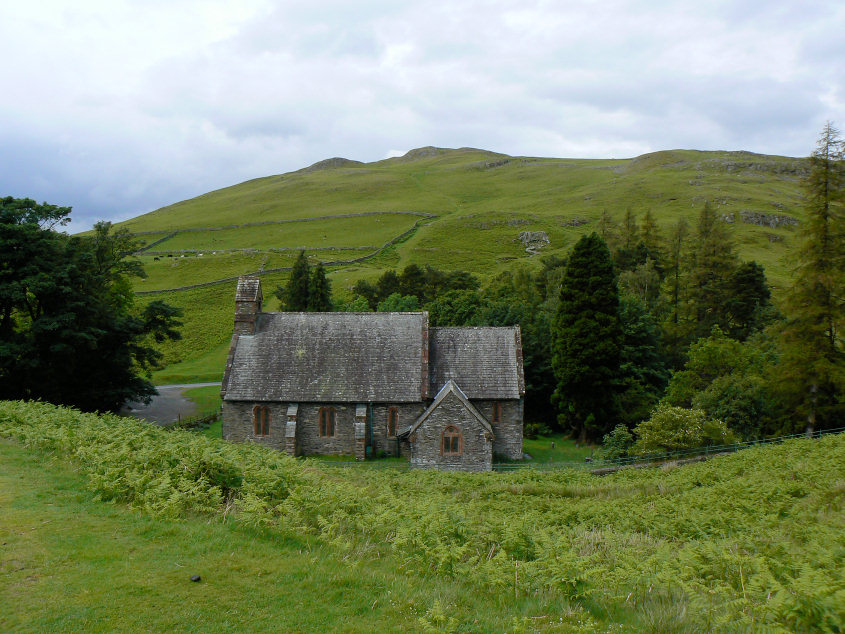 Looking across St Peter's Church to Hallin Fell. After sitting for an hour in the
car we abandoned planes to climb it before the rest of the walk.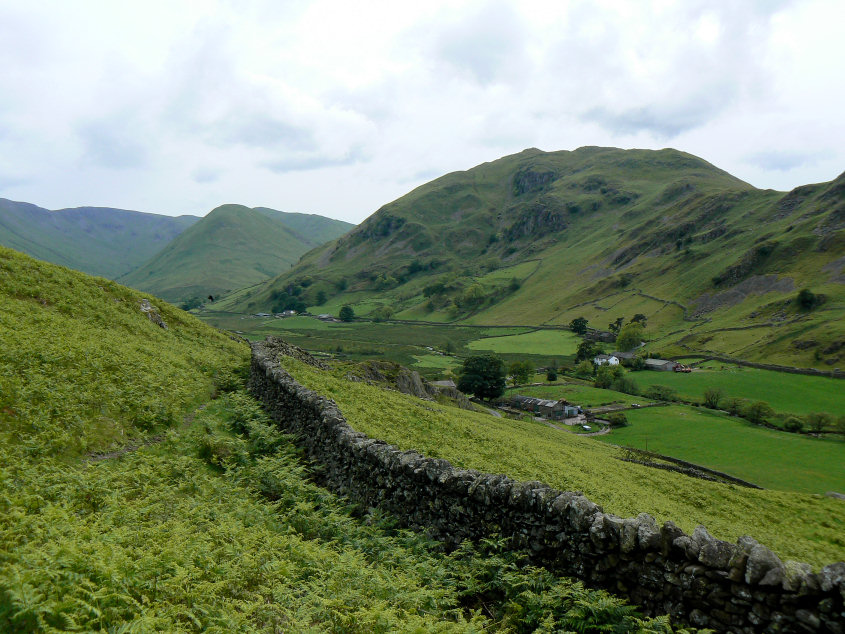 Beda Head as we walk along the side of Steel Knotts.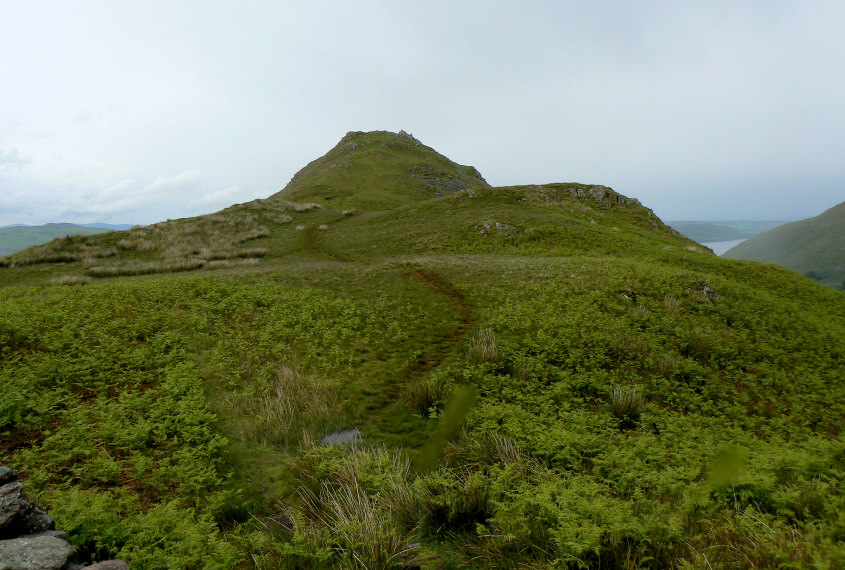 As we crossed the wall and headed for Pikeawassa the rain
started again so it was waterproofs on.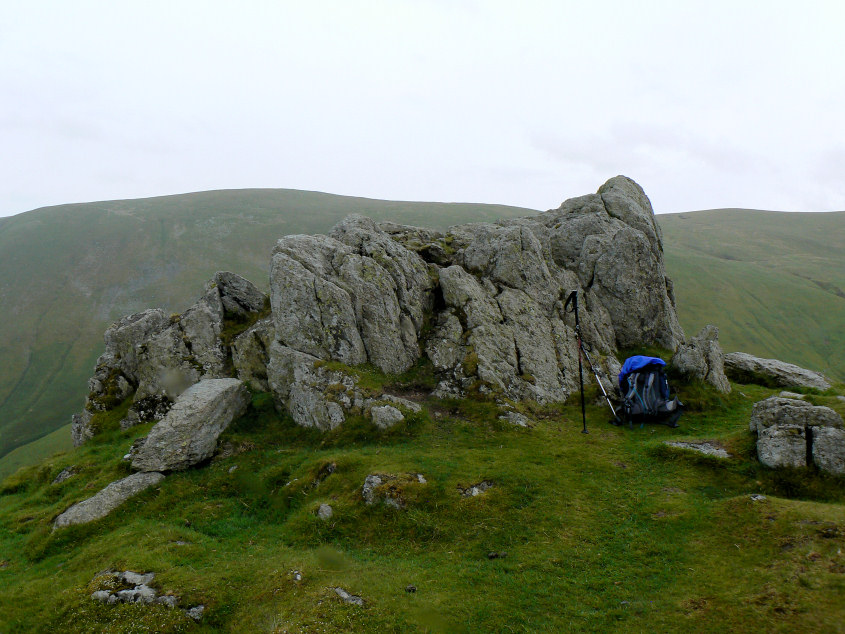 A wet summit.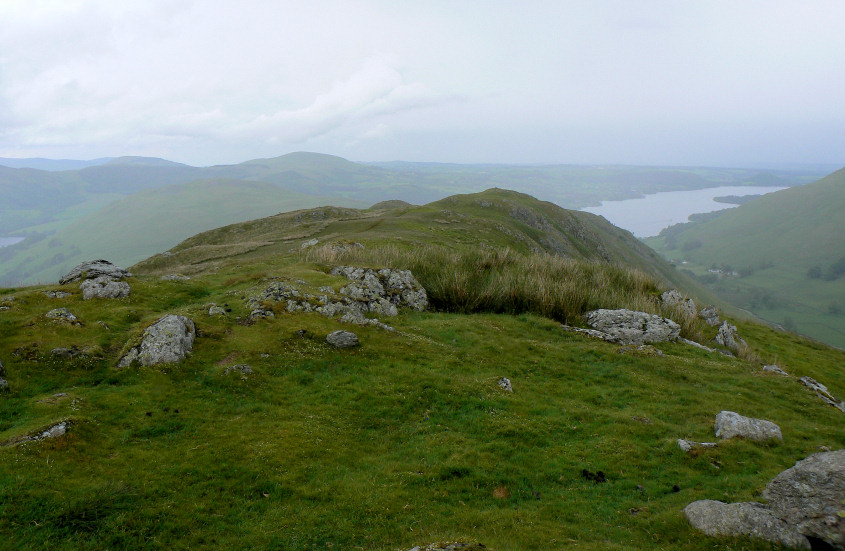 Any thoughts of walking out and back along the ridge were abandoned in the rain.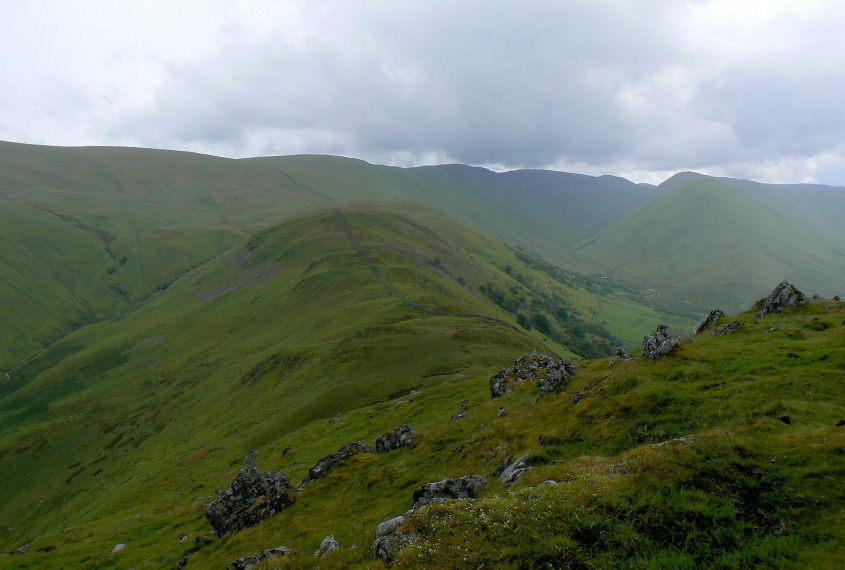 It looks like the rain might be about to stop as we start the descent
of Pikeawassa and head for Brownthwaite Crag.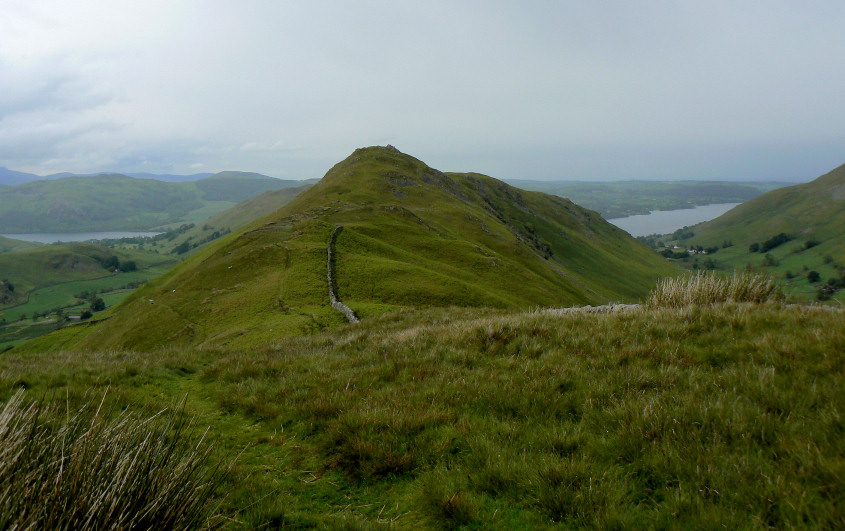 No chance of getting lost, just follow the wall.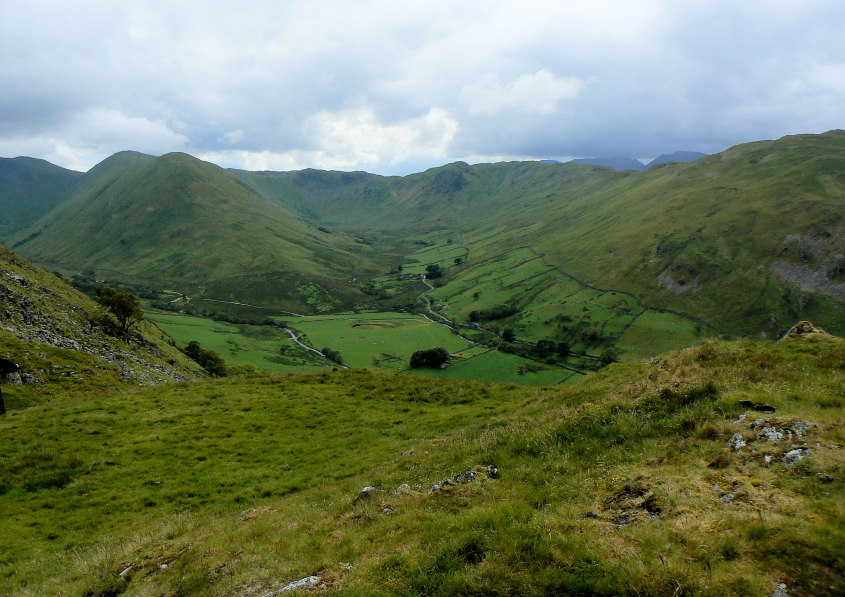 Looking into Bannerdale as the sun threatens to come out.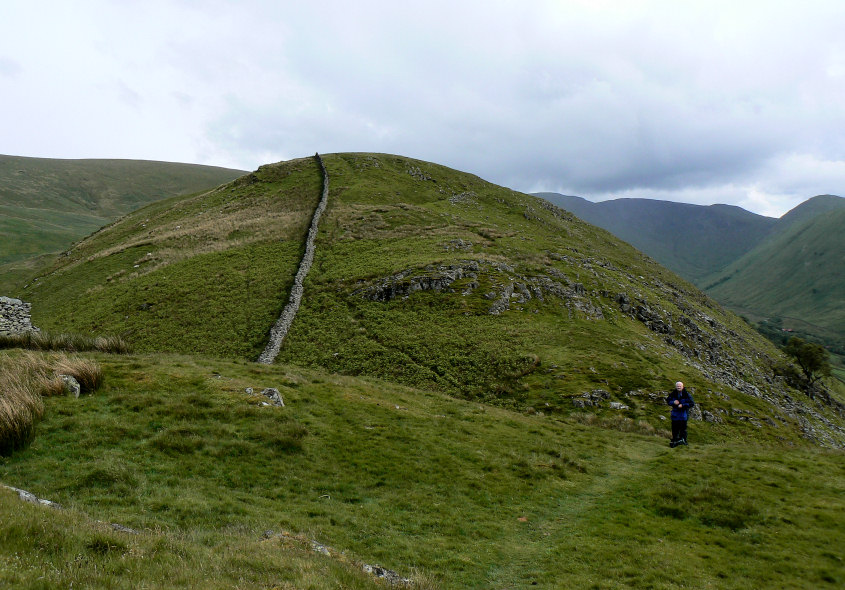 Waterproofs off before we start the short ascent of Brownthwaite Crag.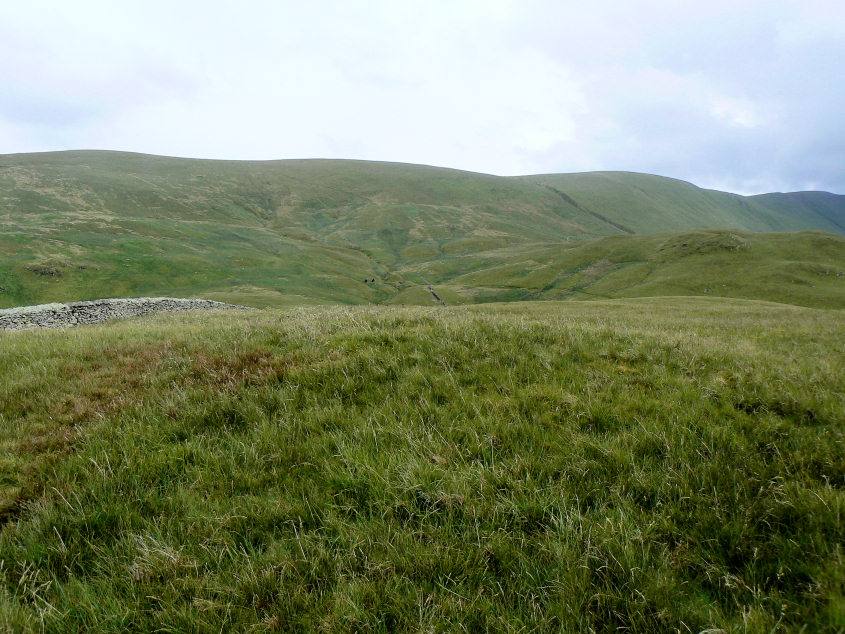 Looking towards Wether Hill from the somewhat unremarkable summit of Brownthwaite Crag.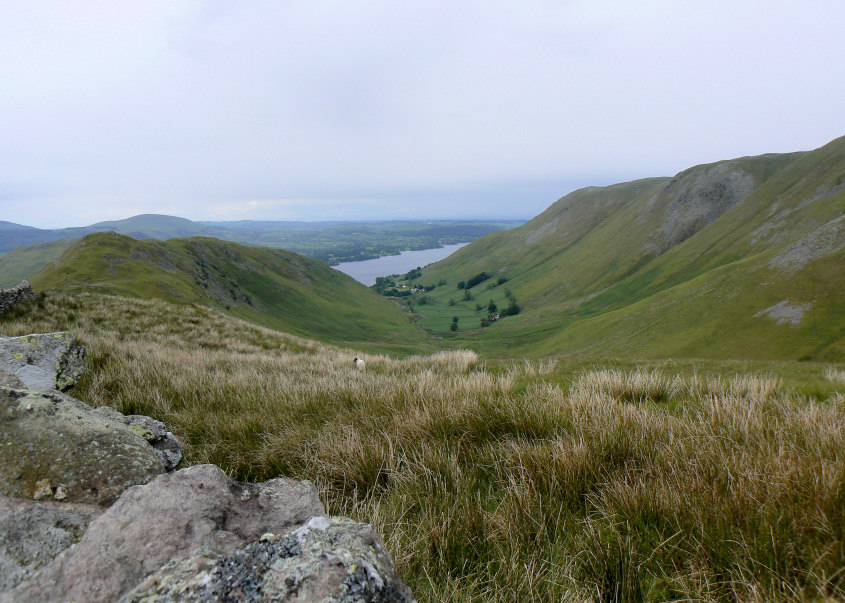 Fusedale.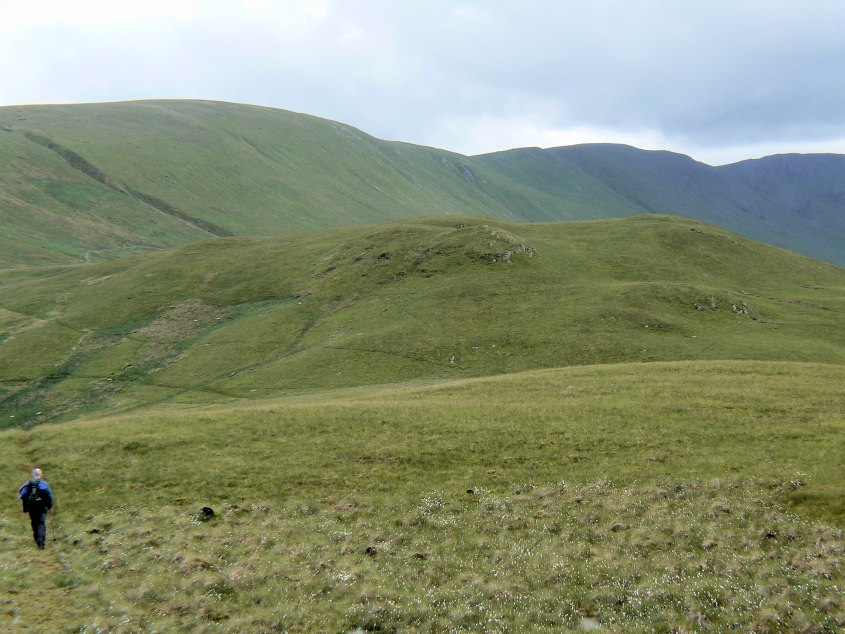 Heading for Gowk Hill.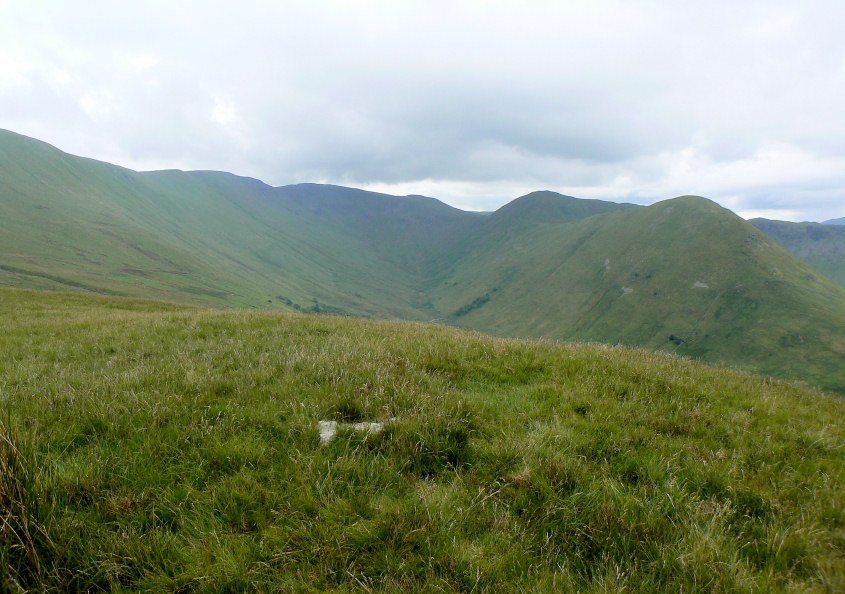 Trying to work out which stone actually counted as the summit was interesting,
neither the GPS or BB's description made it clear. Never mind, we visited about
three spots so one of them must have been the right one.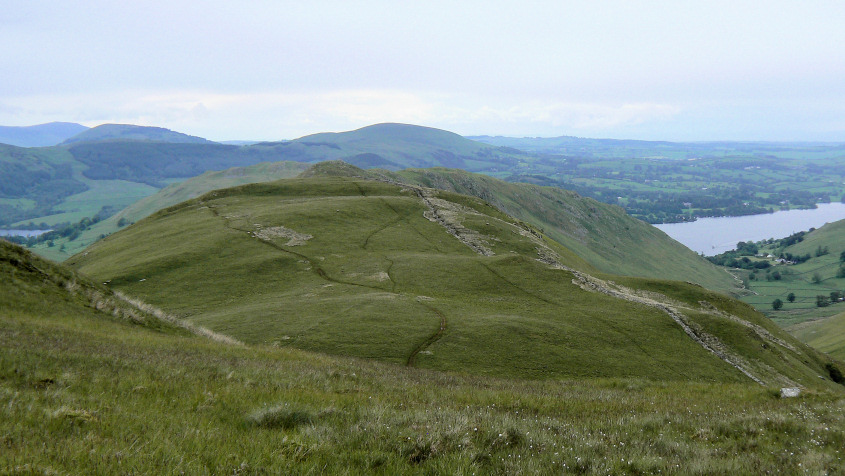 Heading back down Gowk Hill and the view is certainly improving.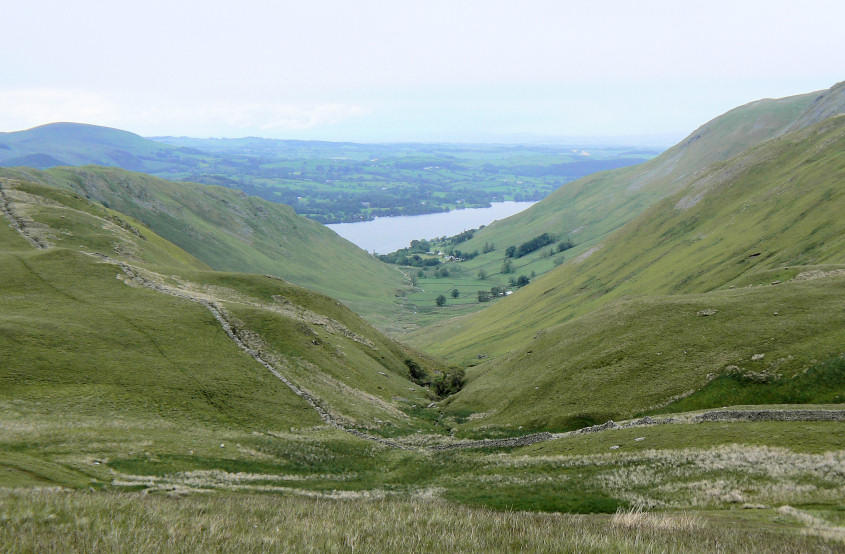 Looking down into Fusedale.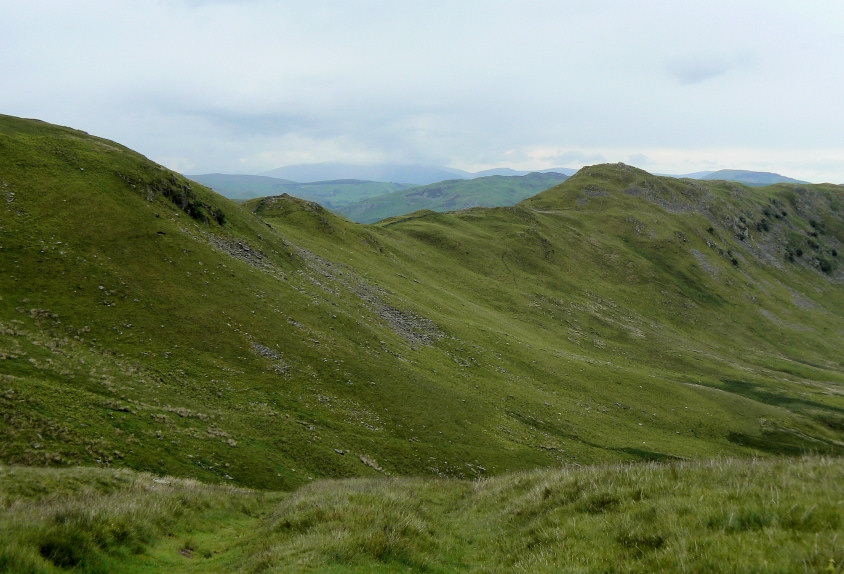 A final look at Pikeawassa as we head into Fusedale.