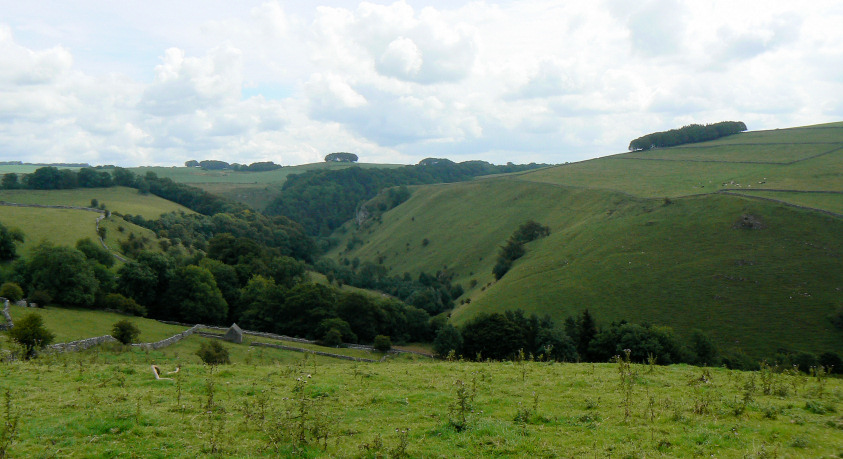 The view across Mill Dale from the steep climb to Alstonefield.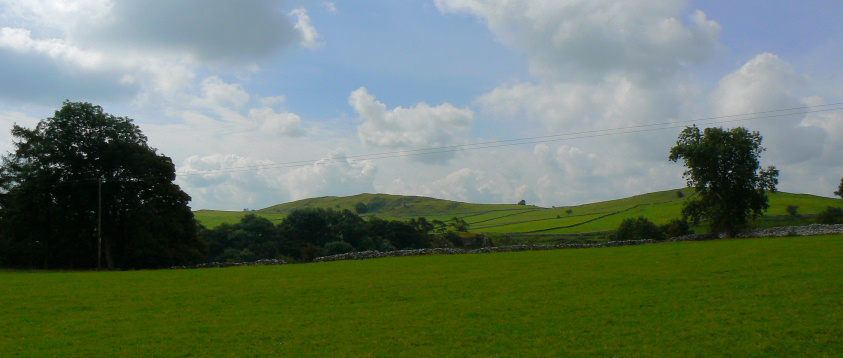 Looking across the fields to Wetton Low.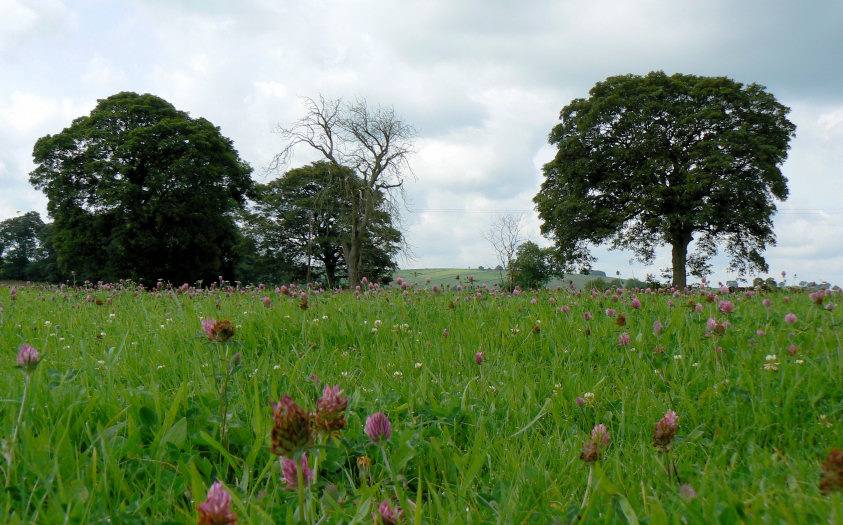 As I approached the church the field behind it was a sea of pink.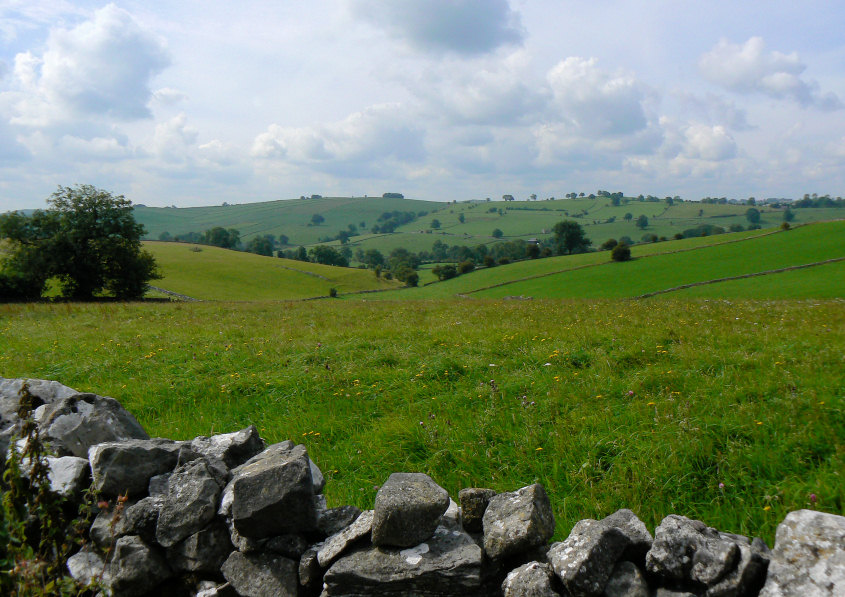 Heading out of Alstonefield and looking across towards Wetton.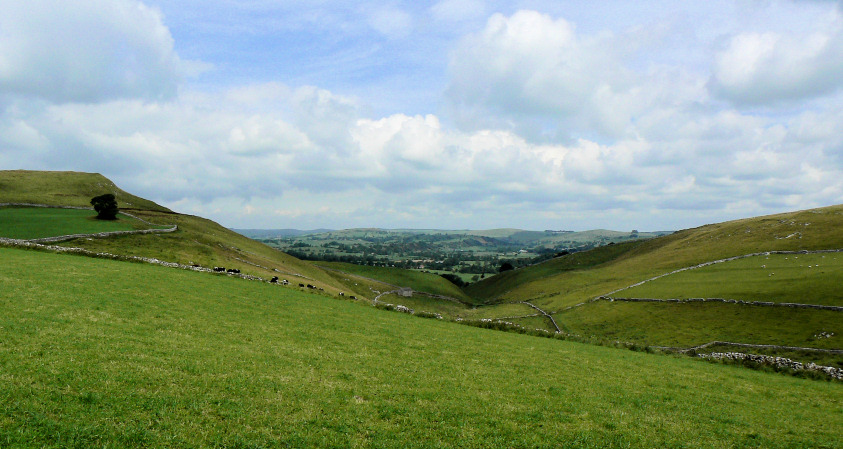 Narrowdale Hill to the left as I head down towards How Narrowdale.
How Narrowdale.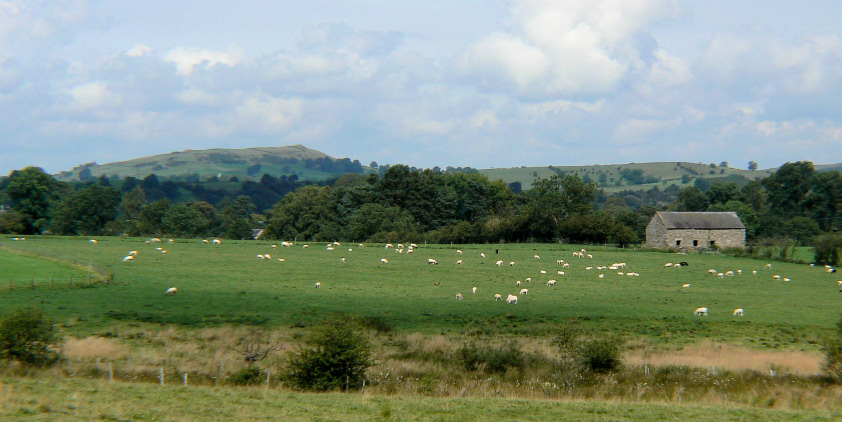 Zooming in on a distant Carder Low.
Looking back to Narrowdale Hill.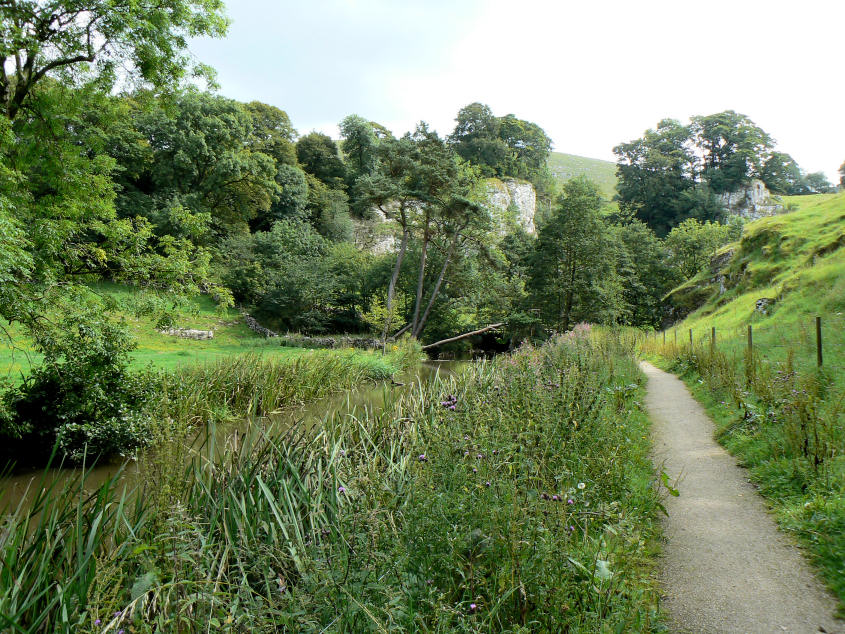 Heading towards the entrance to Wolfscote Dale.
The River Dove looks a little murky.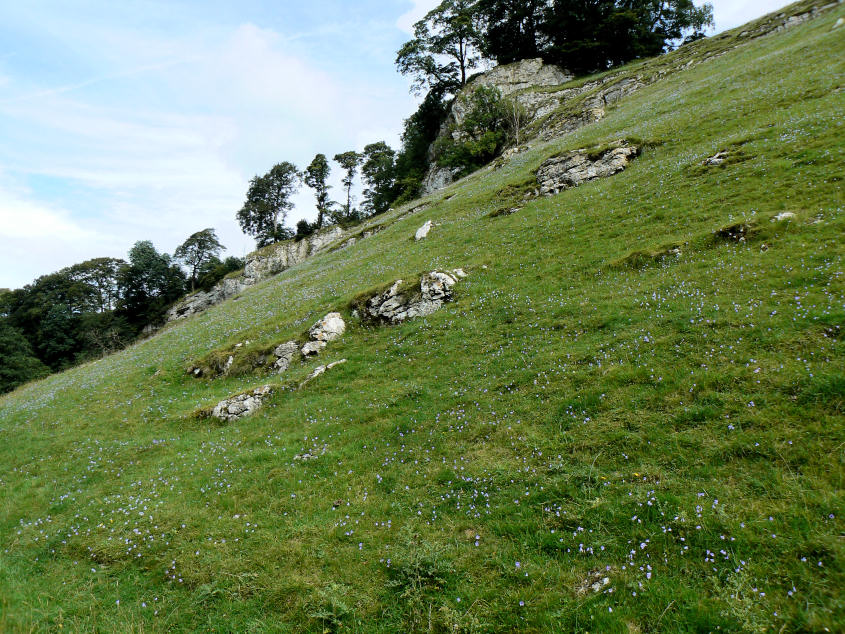 The sides of Wolfscote Dale were turning blue.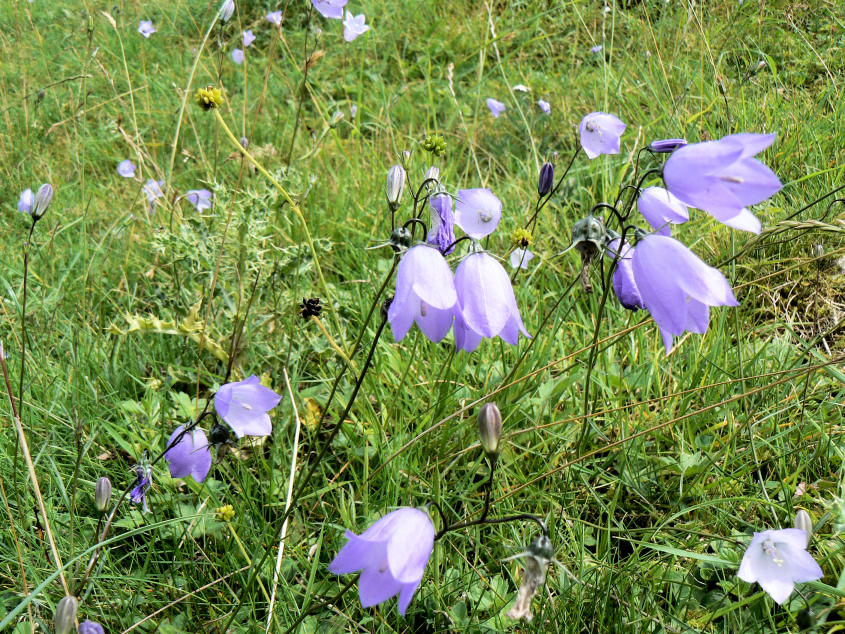 The cause of the change of colour, a multitude of Harebells.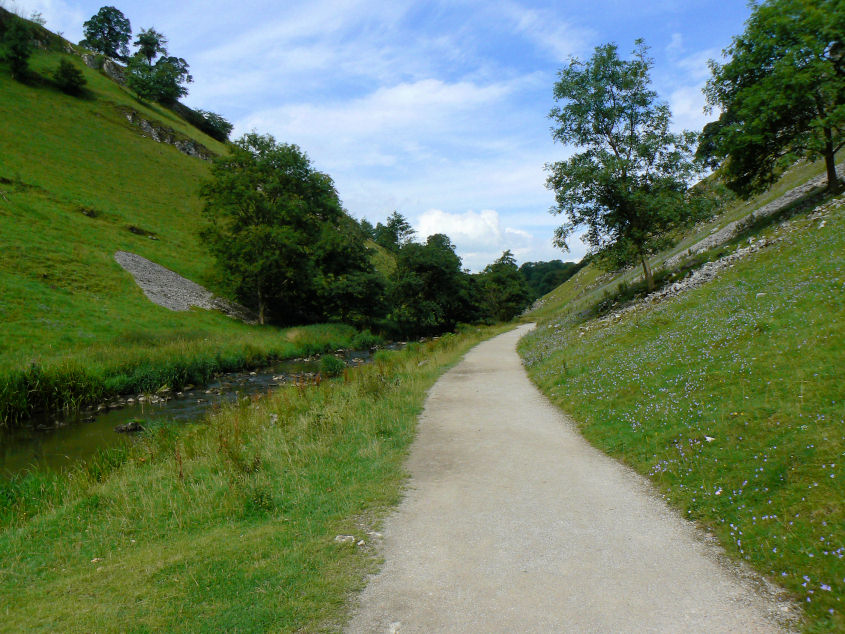 A strangely quiet Wolfscote Dale, it is the school holidays after all.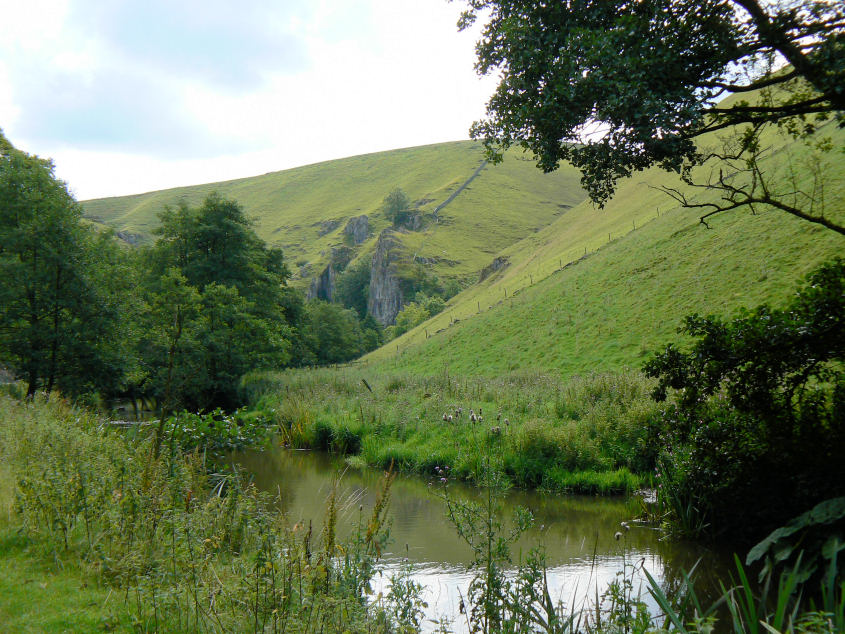 Drabber Tor.
Peaseland Rocks.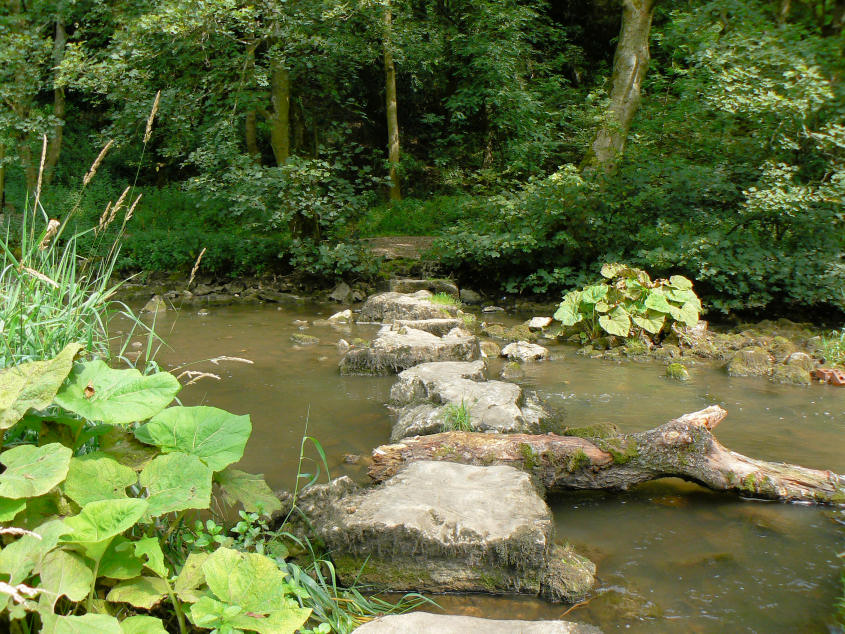 I'd never spotted these stepping stones before, maybe because they are right next to a bridge.
Wolfscote Dale still looking quiet.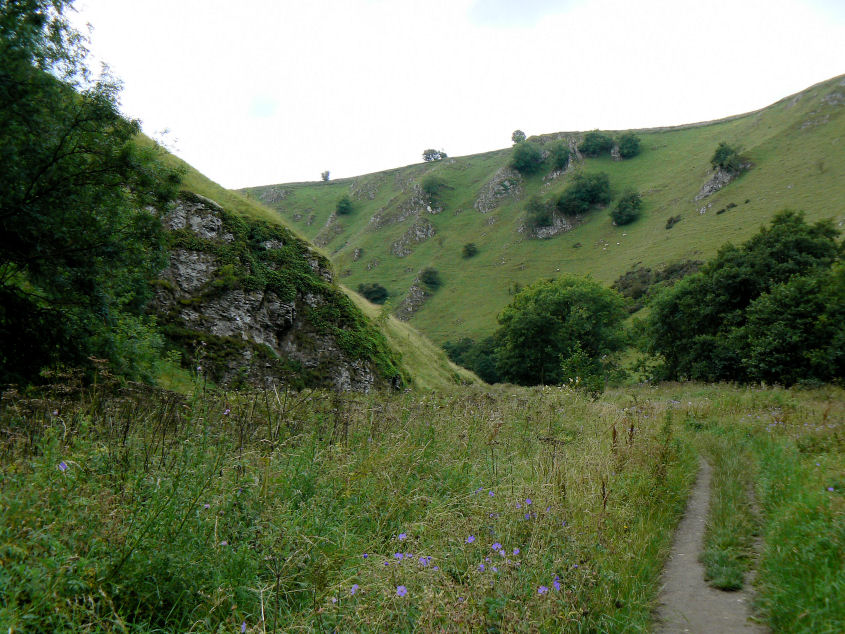 Nearly at the end of the dale and what looks like weeds next to the path are actually geraniums.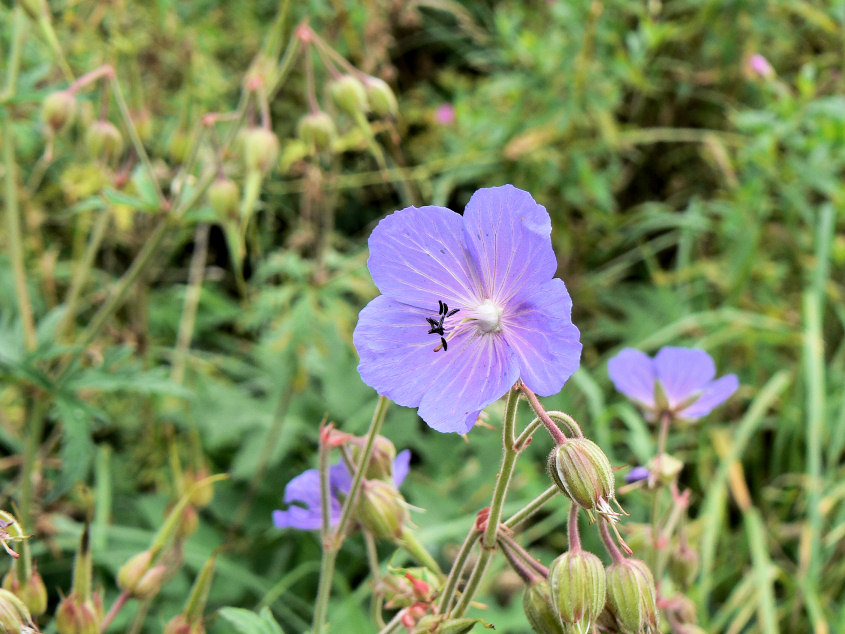 One of the geraniums.