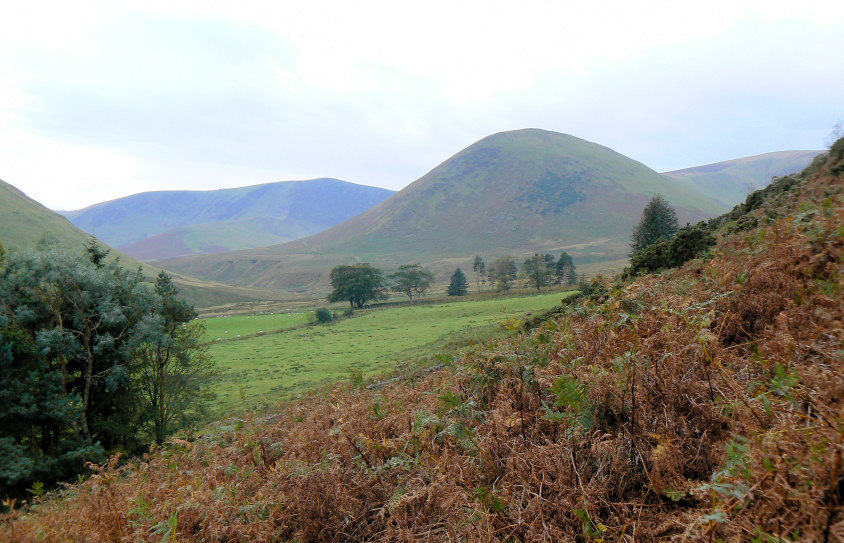 The Tongue as we start the ascent of Bowscale Fell.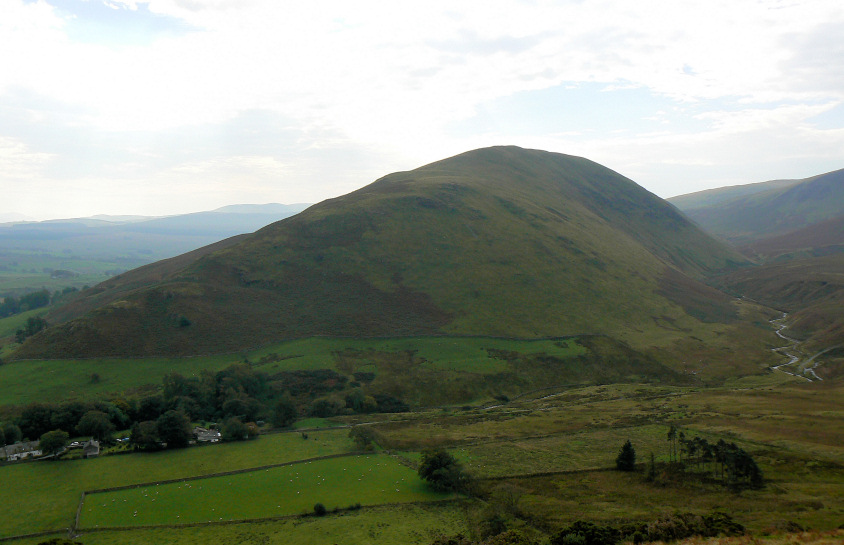 Souther Fell from higher up.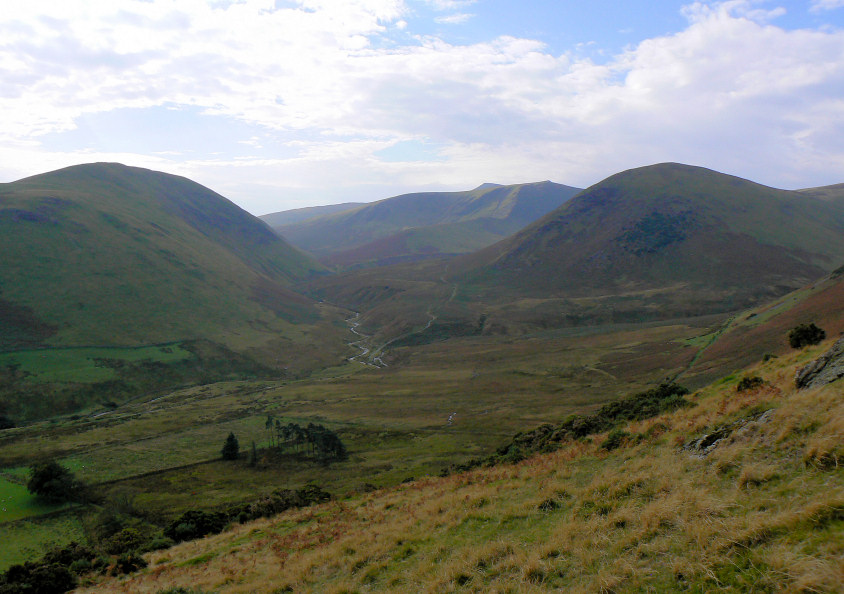 The Glendermackin Valley, which would be our return route.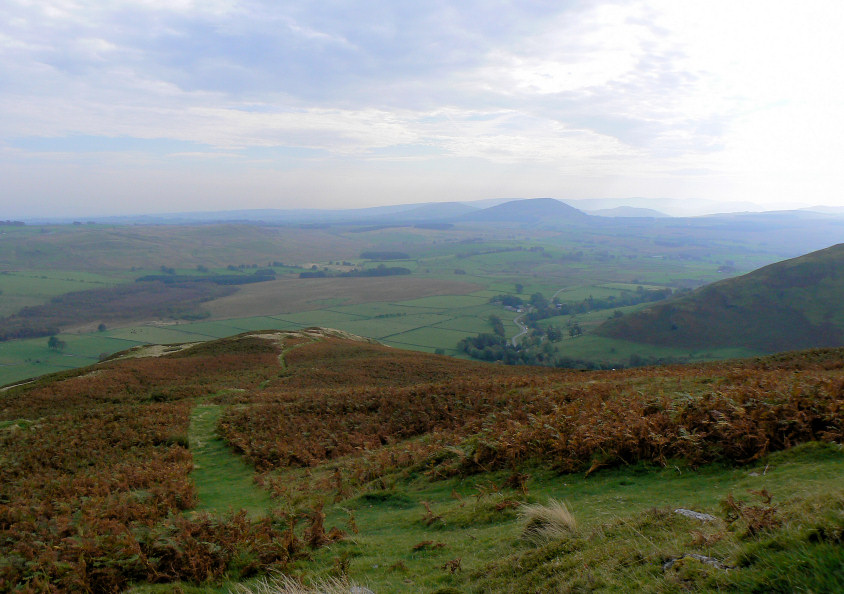 The steep part of the ascent over we look back towards Great Mell.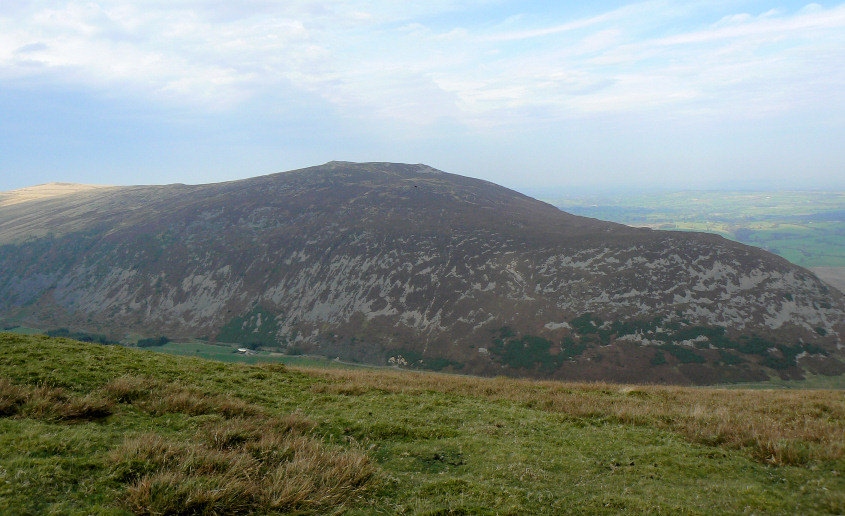 Our first view of Carrock Fell as we think we are nearing the summit.
Not having planned on doing this walk we didn't release quite how
long Bowscale Fell was or how far away the first summit was.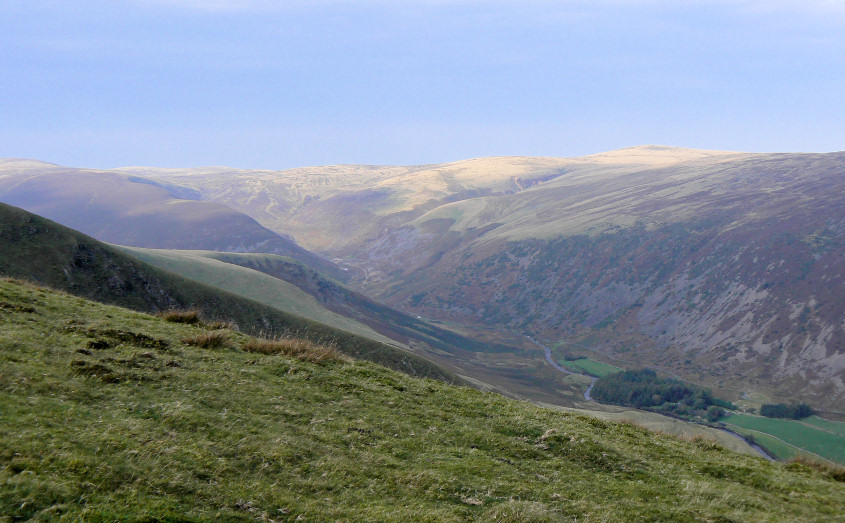 High Pike is illuminated by the sun.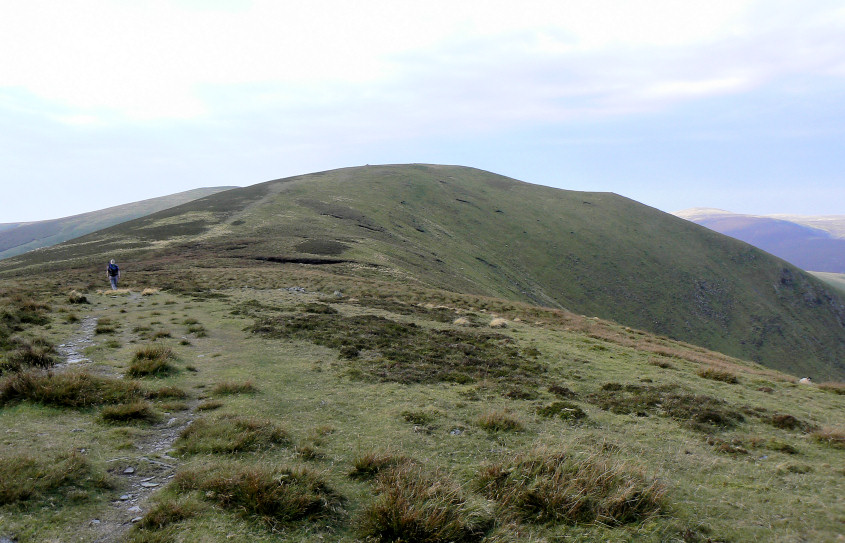 Heading along Bowscale Fell towards its east top and the first summit of the day.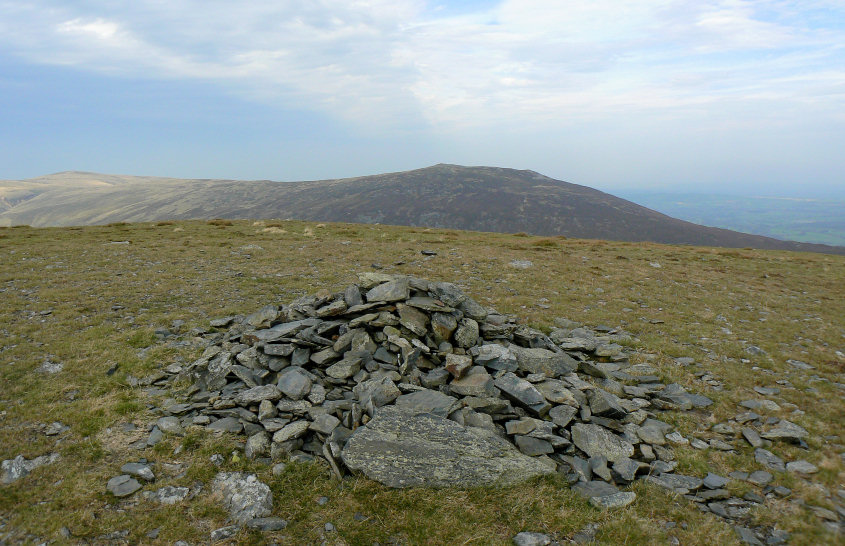 The cairn on what Birkett calls the East Top of Bowscale Fell.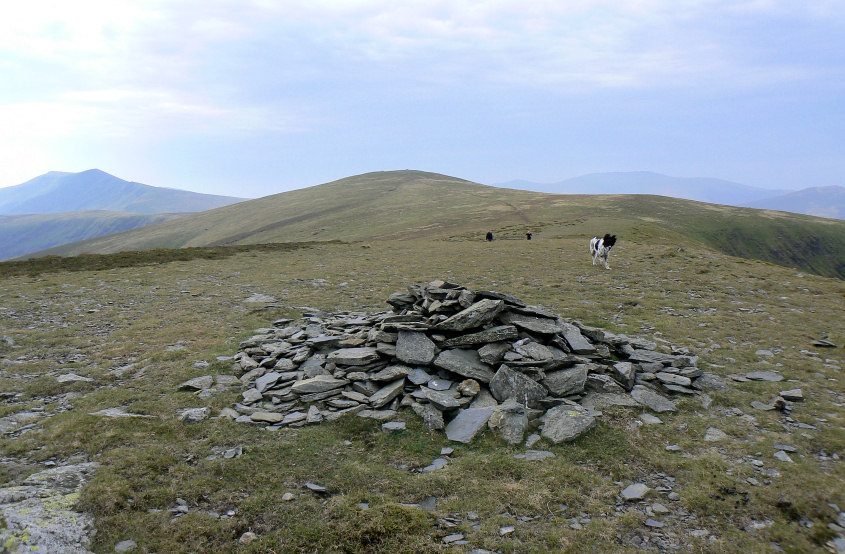 It still seems a long way to Bowscale Fell's summit.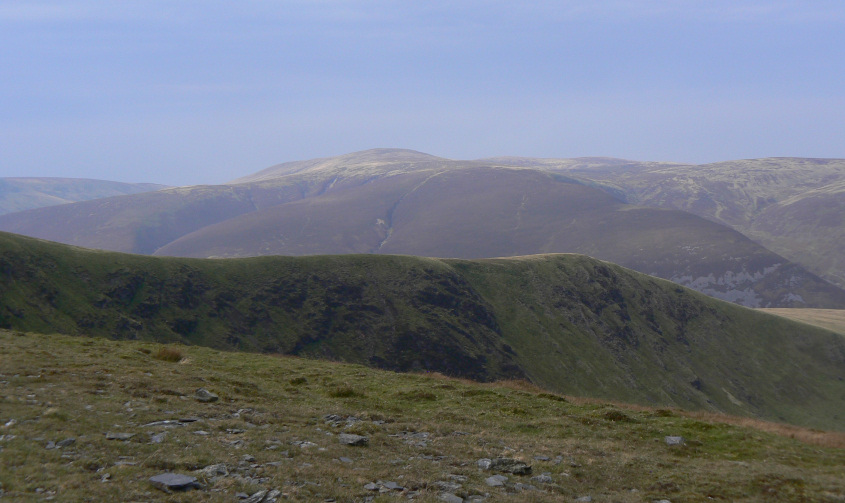 Looking across to the Knott. It was only a few weeks ago that I was sat there looking
at Bannerdale Crags and I certainly didn't expect to be looking back at it so soon.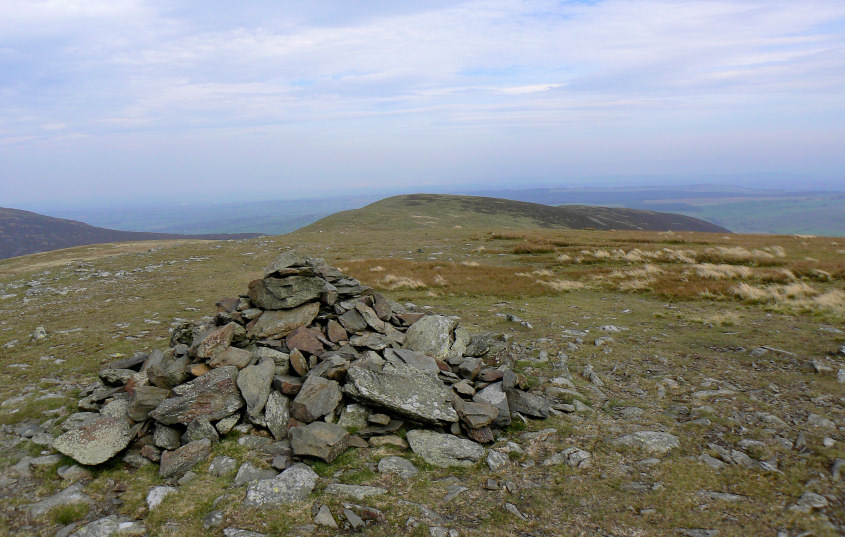 Bowscale Fell's summit cairn.
Decision time, are we just carrying on to Bannerdale Crags or going to the Tongue?
We opted for the out and back to the Tongue and if there
was a path we only found it as we got near to the summit.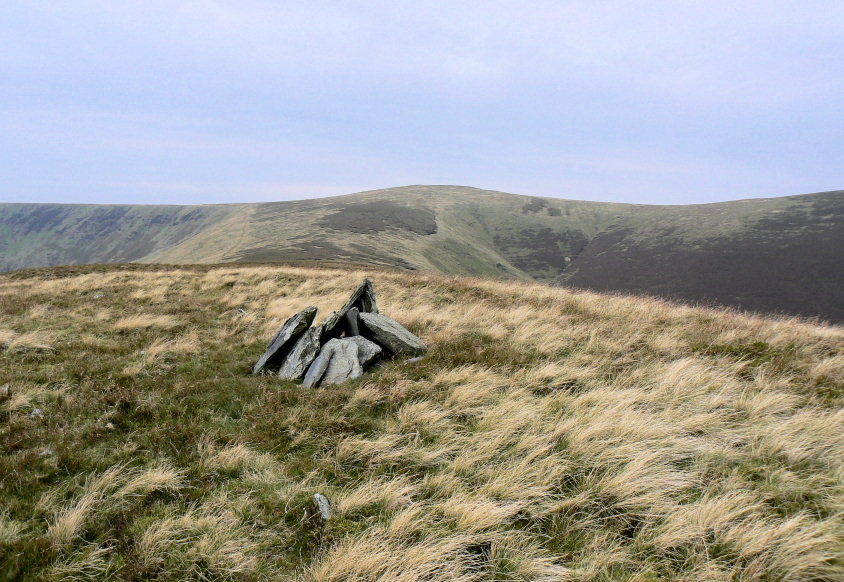 Looking back to Bowscale Fell from the Tongue's summit.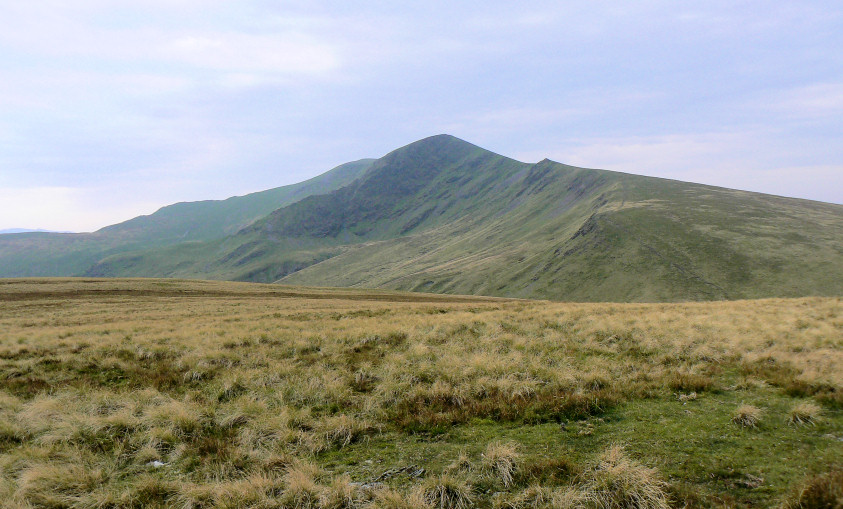 On route to Bannerdale Crags I make a slight diversion to get a shot of Sharp Edge.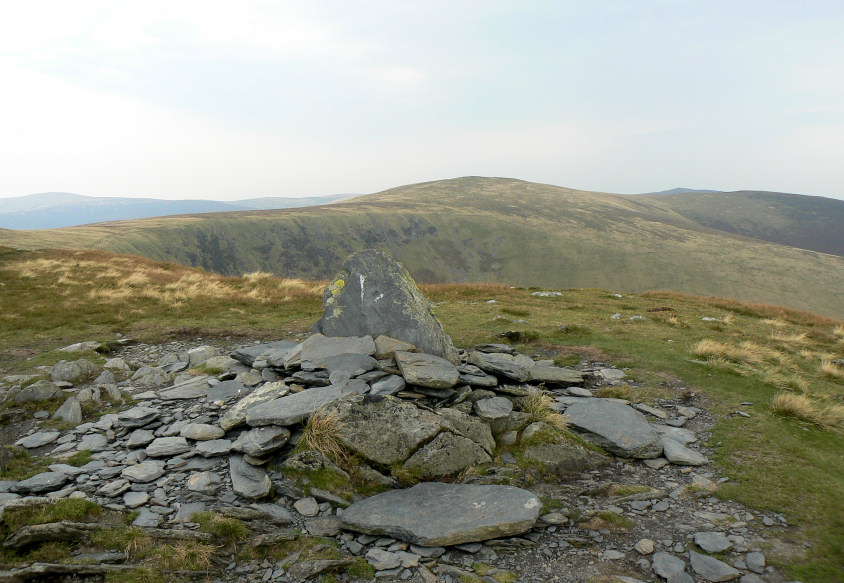 Bannerdale Crags' summit.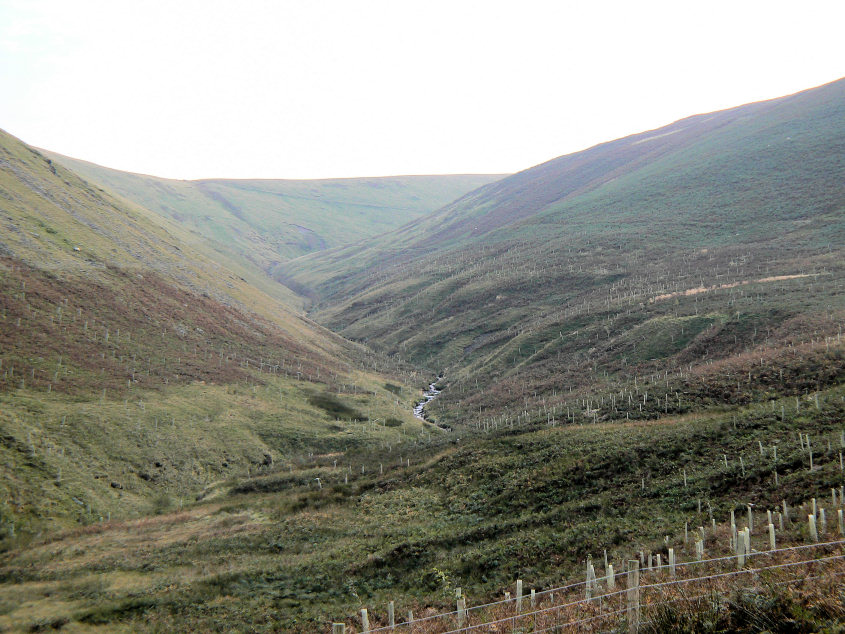 Walking back through the Glendermackin Valley I wonder
what the view will be like the next time I'm here.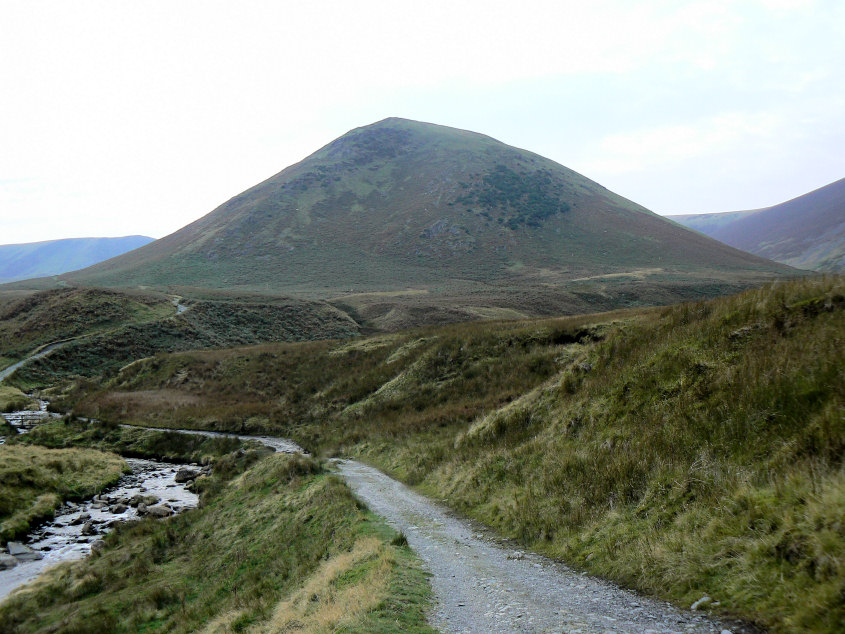 A final look at the Tongue before we head for the pub and a welcome pint.