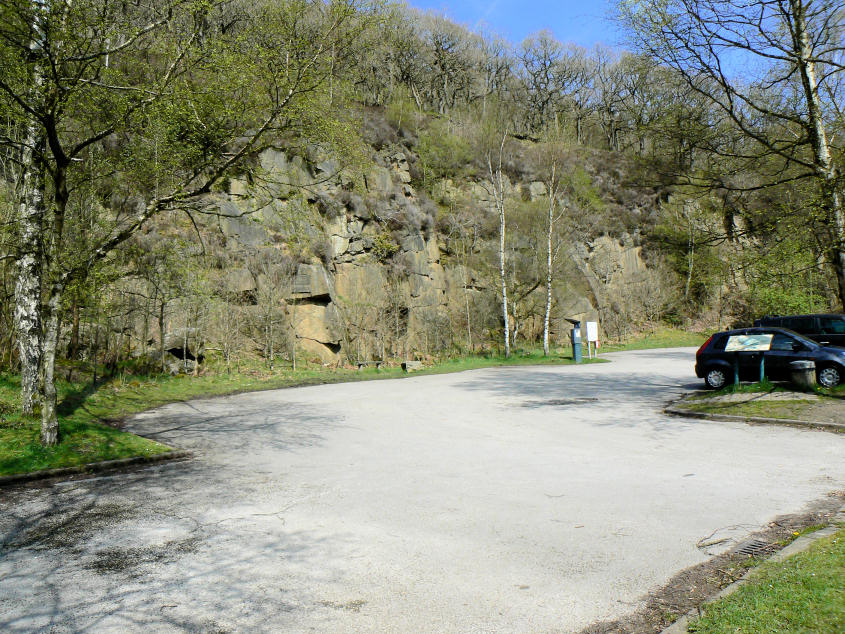 Bowden Bridge car park, the start of the walk and the quarry from which the 1932 mass trespass began.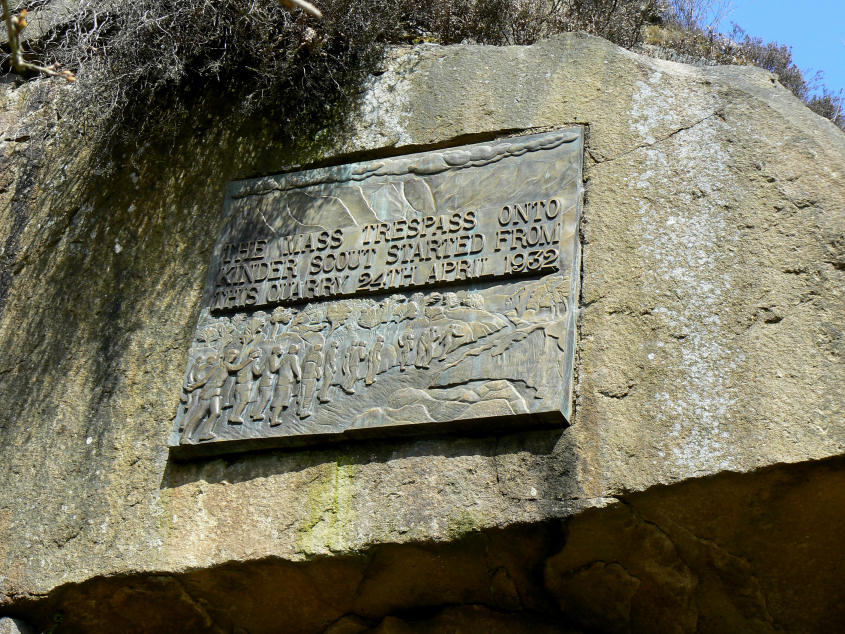 As the plaque in the old quarry states. Whilst I was taking this photo
we got talking to a gentleman who knew Benny Rothman the leader of the trespassers
Heading along Elle Bank and looking across to Ashop Head on Kinder.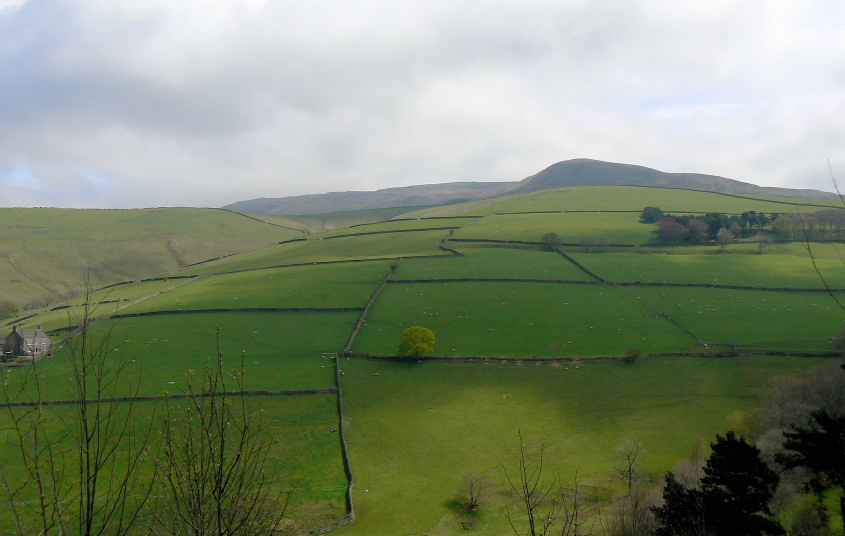 Further along the track and Kinderlow End comes into view.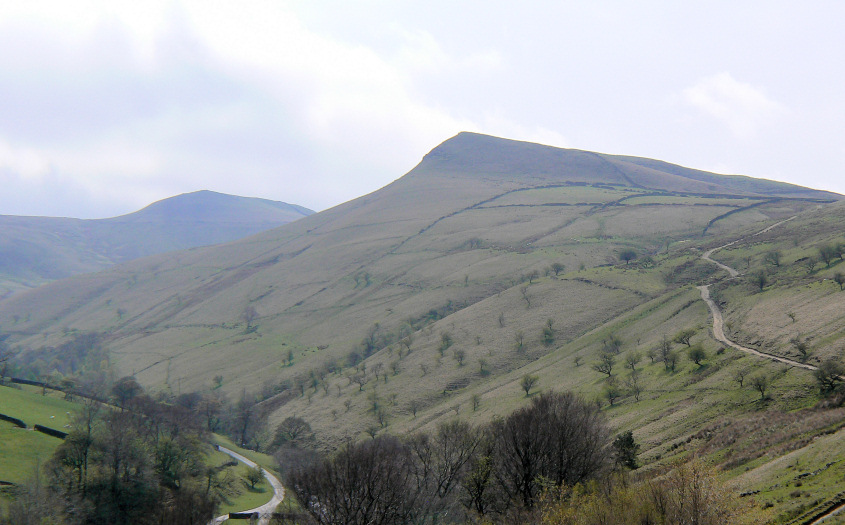 The first view of Mount Famine and South Head.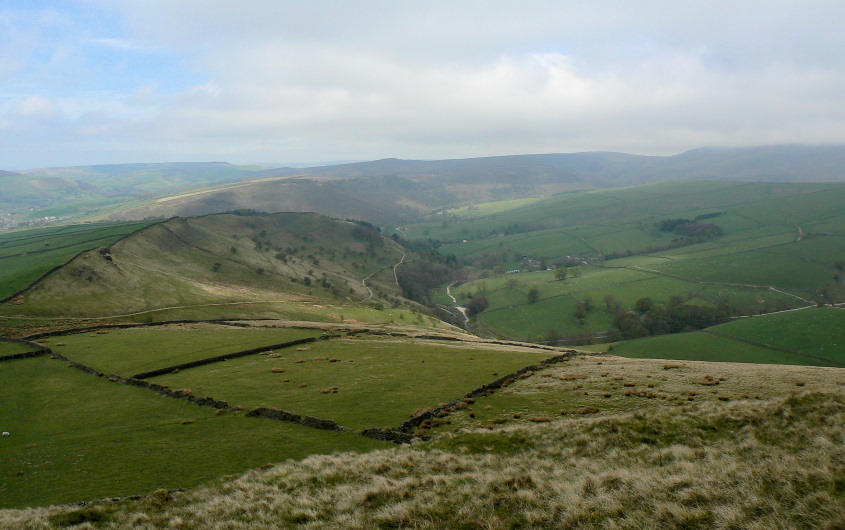 Heading up Mount Famine and pausing for a view back along the valley
and across Middle Moor.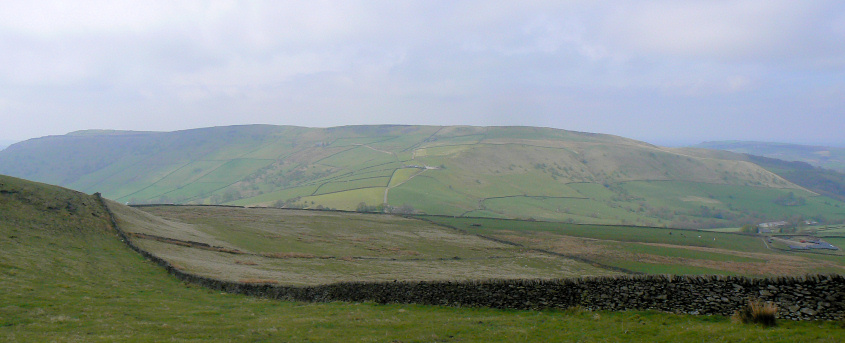 In the opposite direction the view is of Chinley Churn.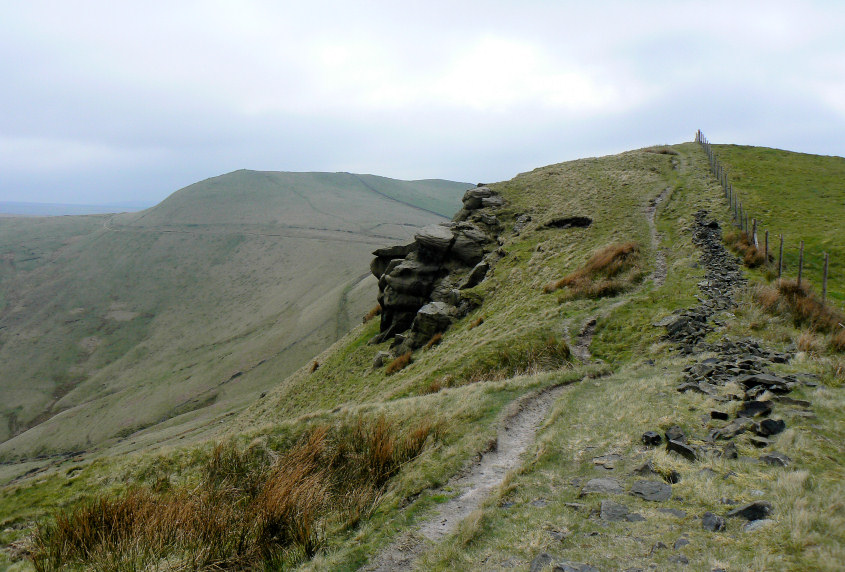 Approaching the summit of Mount Famine with South Head,
the next summit, coming into view.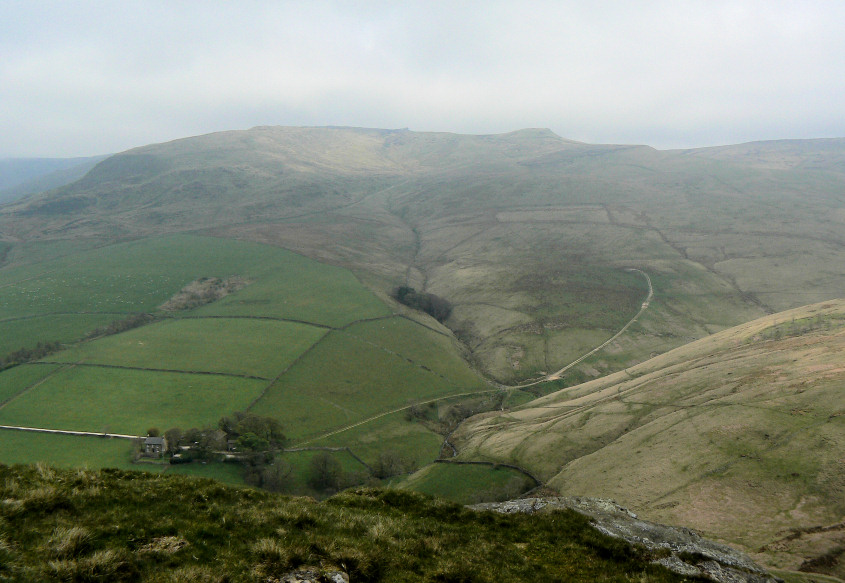 As we had been heading up Mount Famine the top of Kinder had been
disappearing in and out of cloud.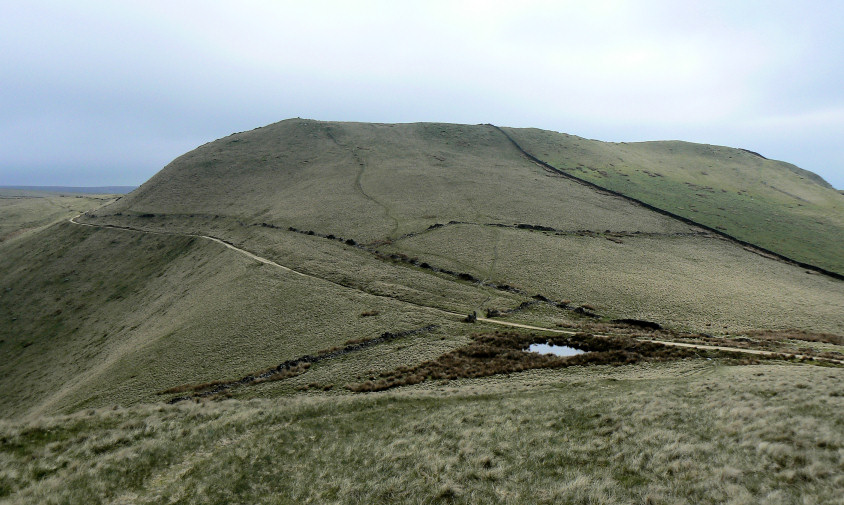 Heading for South Head.
From South Head Mount Famine takes on a very different shape.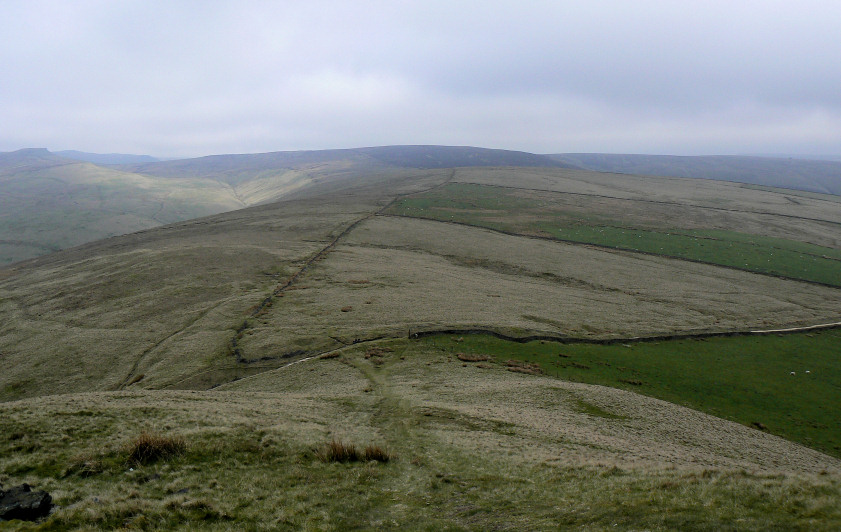 Our route across to Brown Knoll follows the wall.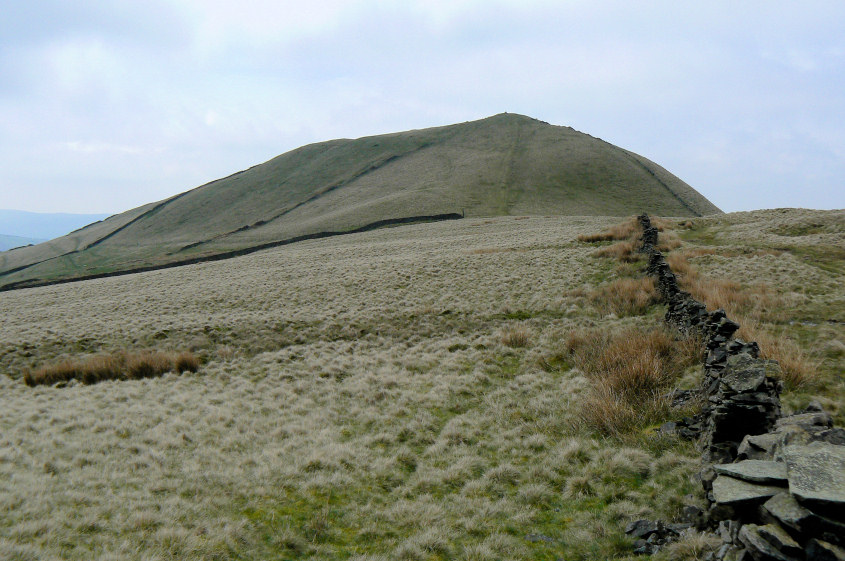 South Head.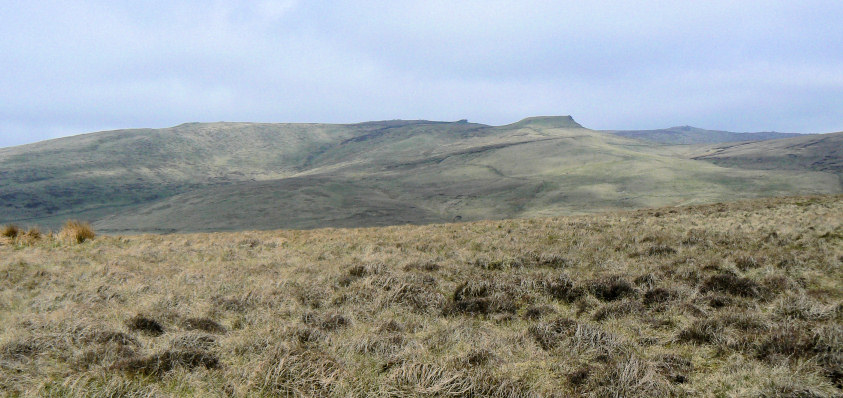 Kinder is illuminated briefly by sun.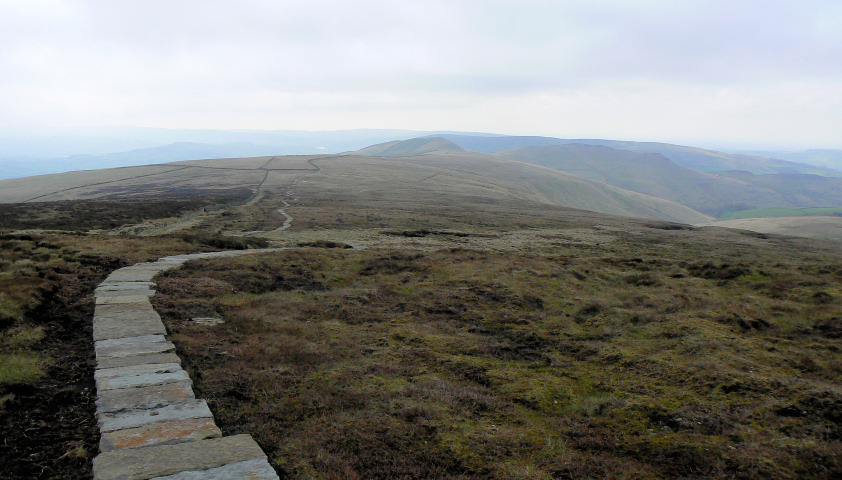 Much of the path to Brown Knoll is now slabbed, by the time we approached the top of the path
I was almost missing bog hopping and being ankle deep in peat. The path takes the fun or
challenge out of walking this part of the route.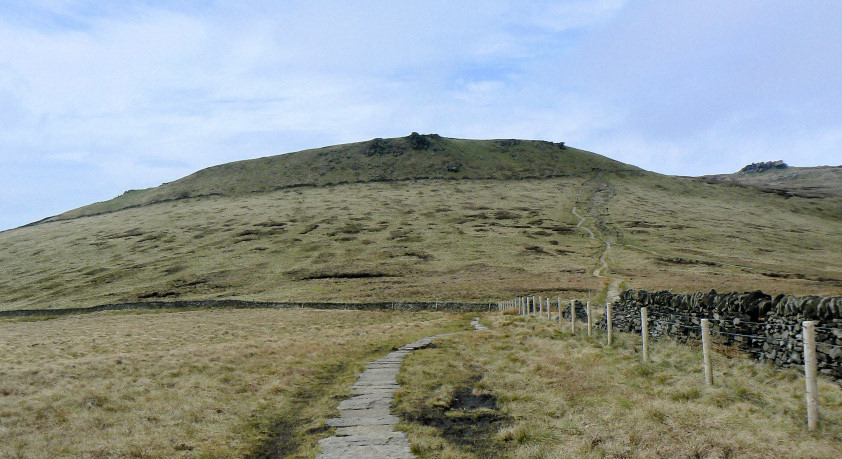 Heading for the top of Jacob's Ladder and blue sky starts to appear
again over Swine's Back.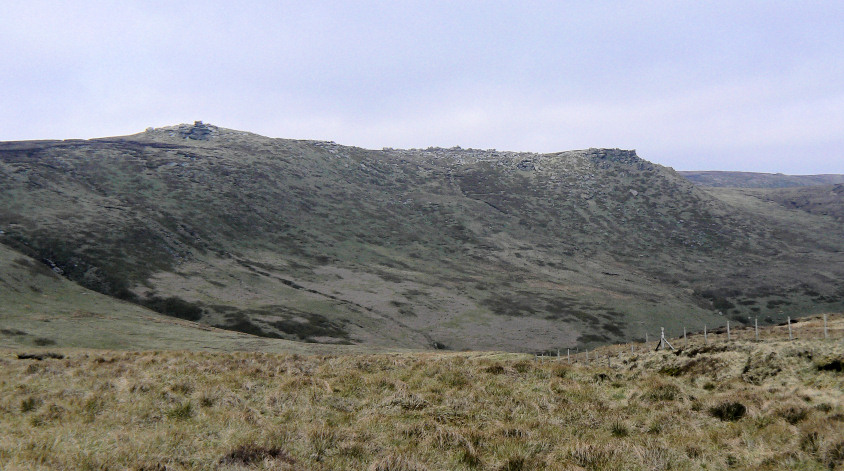 For a brief while we had views across to the southern edges of Kinder.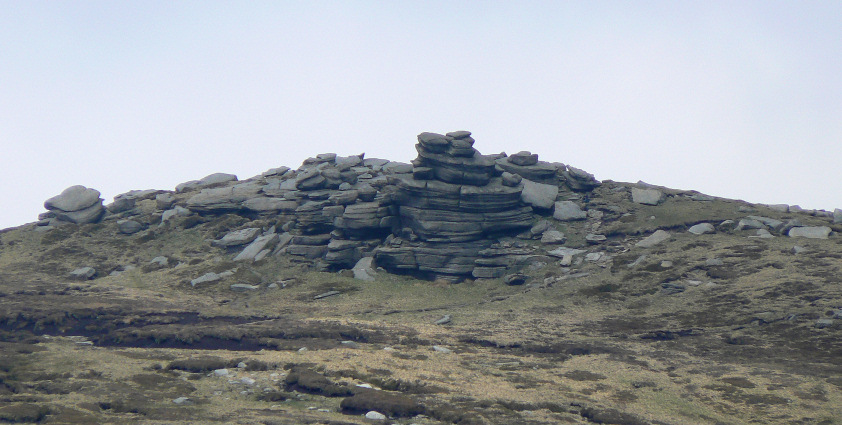 Zooming in on the Pagoda.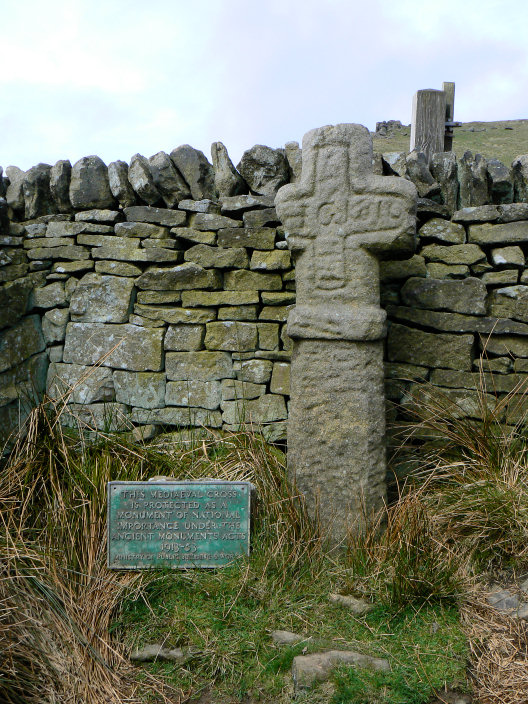 Edale Cross as we head back down.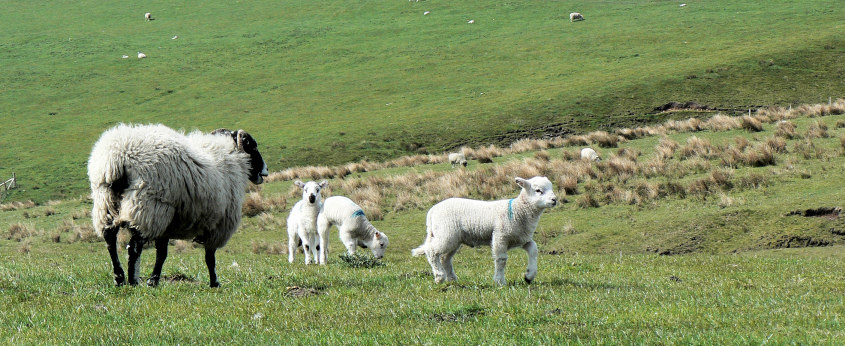 It's that time of year again.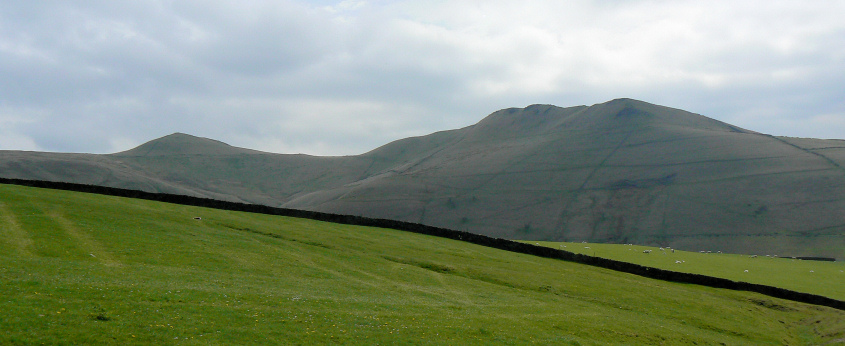 A final view of South Head and Mount Famine.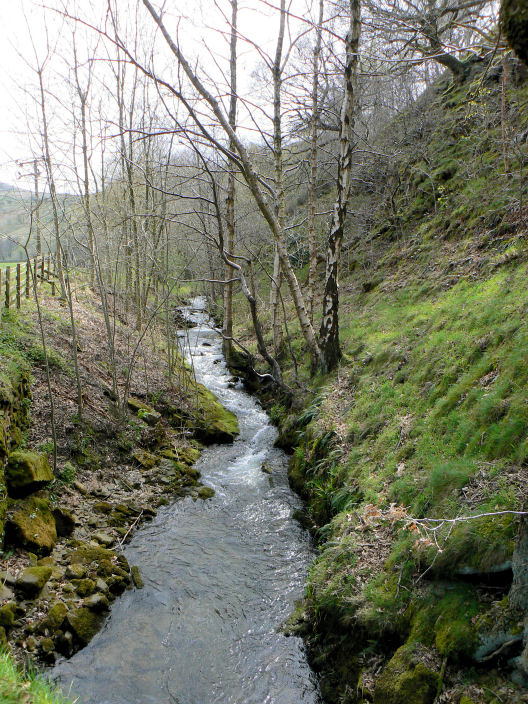 The last section of the walk was alongside the river Sett.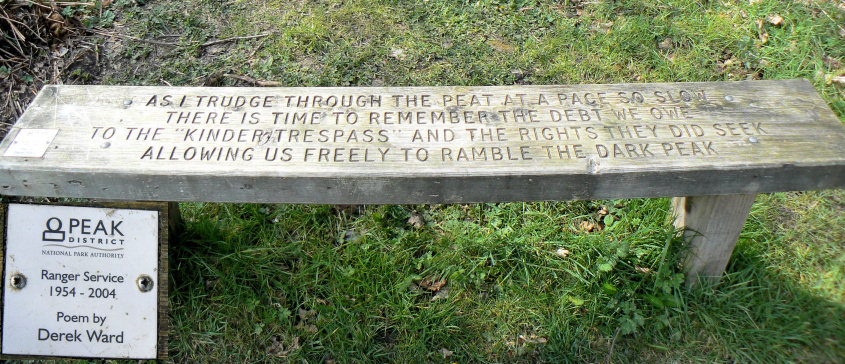 Back where we started and the Ranger Service bench in the car park, just below the plaque.