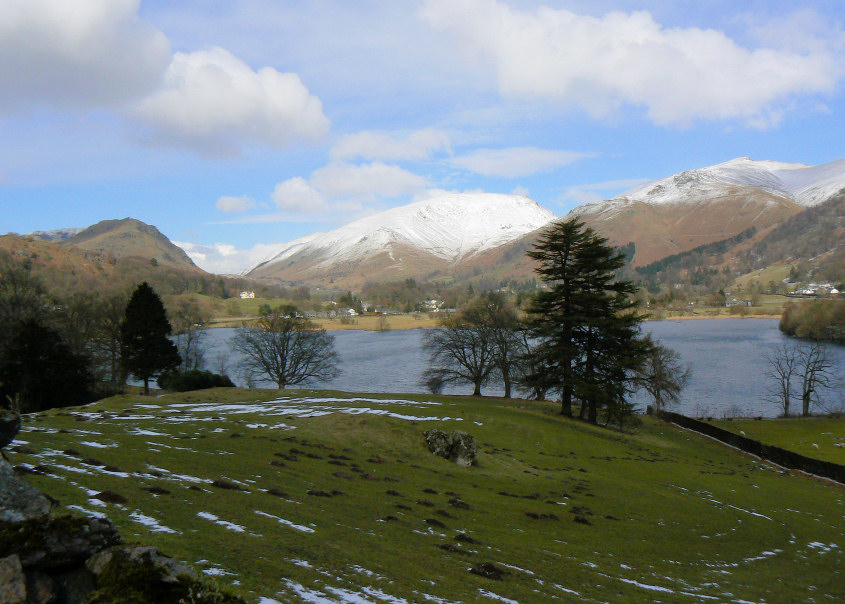 Looking over the wall, across Grasmere to Seat Sandal.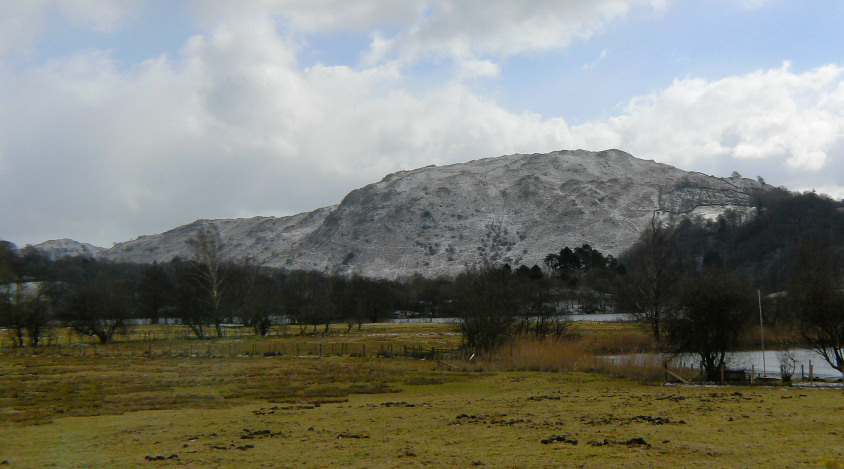 We planned to ascend Loughrigg Fell from this side and then walk down the other
side to visit the cave and walk back along the lake. The snow covered steps on this
side resulted in a change of plan.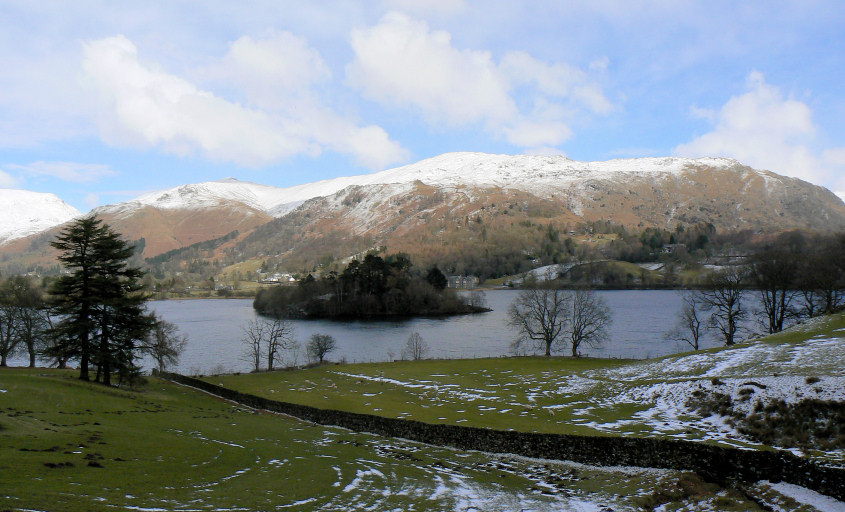 Continuing along the road towards Loughrigg and the view across
the lake continues to open up.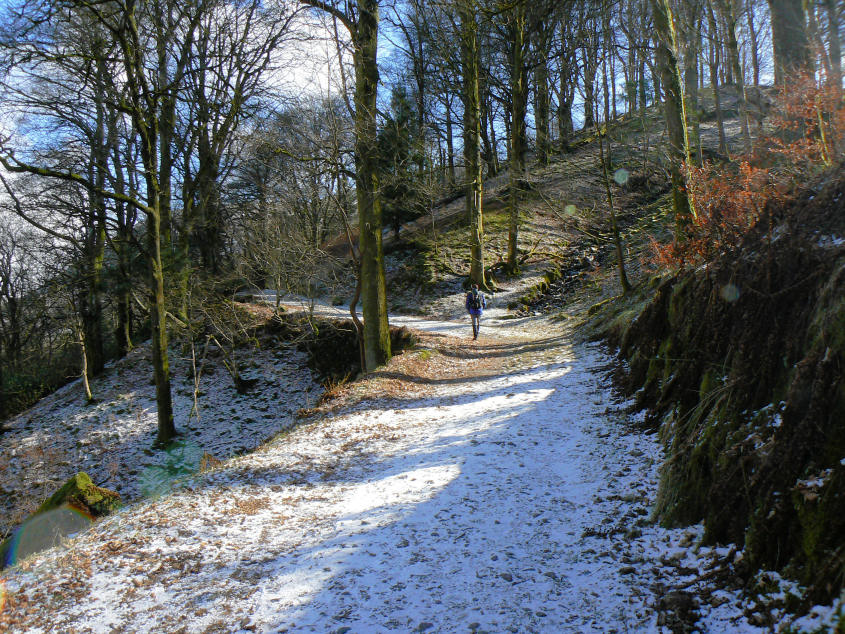 Finally off the road and into Red Bank Wood.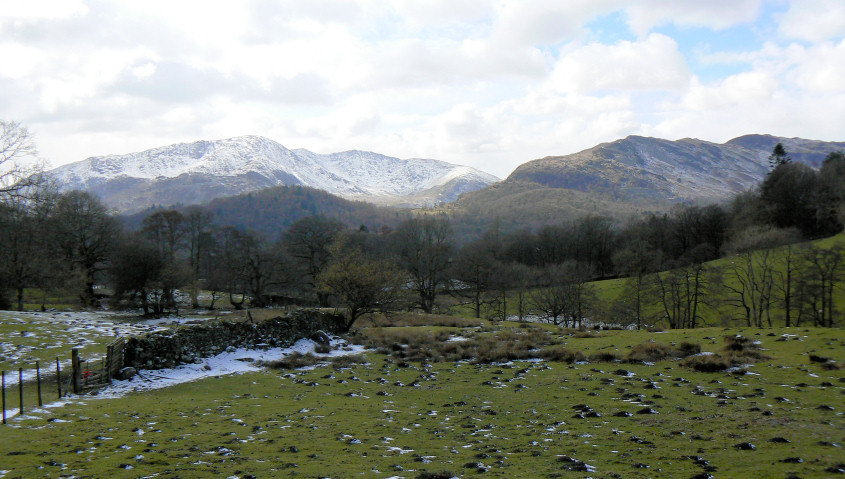 After abandoning the original plan we headed back onto the road and
towards Elterwater where Wetherlam soon coming into view.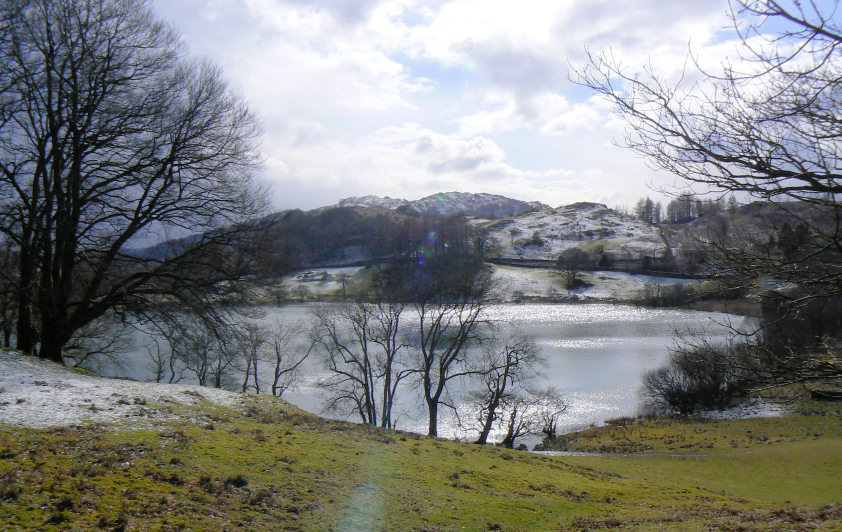 Having never visited Loughrigg Tarn we decided to abandon
Elterwater and head for the tarn instead.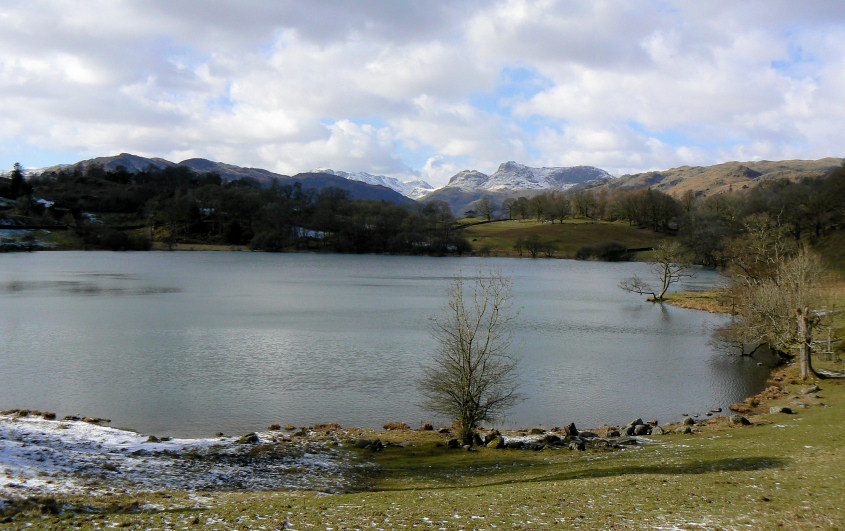 We sat on the bench enjoying our lunch with a fine view across to the Langdales. Just as we
finished eating the one short snow shower of the day started and the Langdales disappeared from view.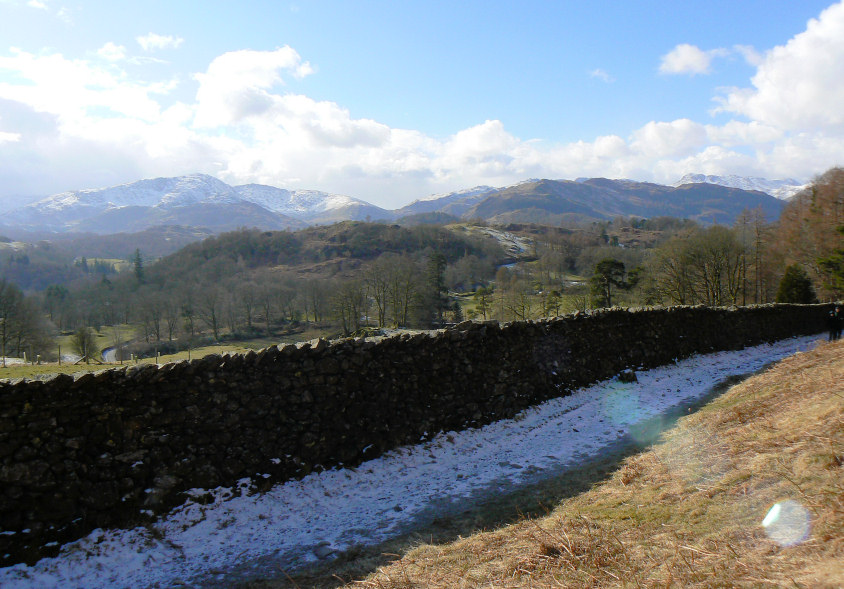 By the time we had passed Tarn Foot the shower had passed and the views
across the valley to the Consiton Fells were back.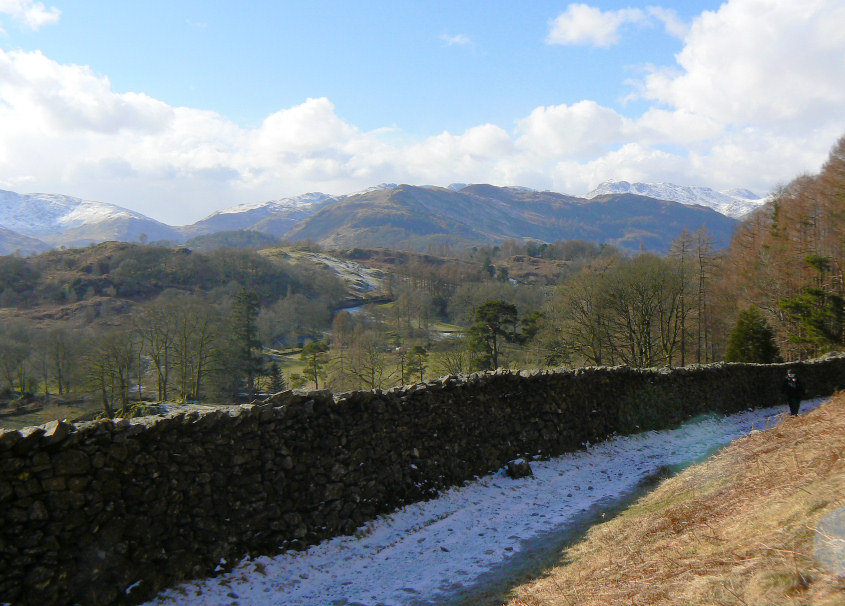 Lingmoor Fell.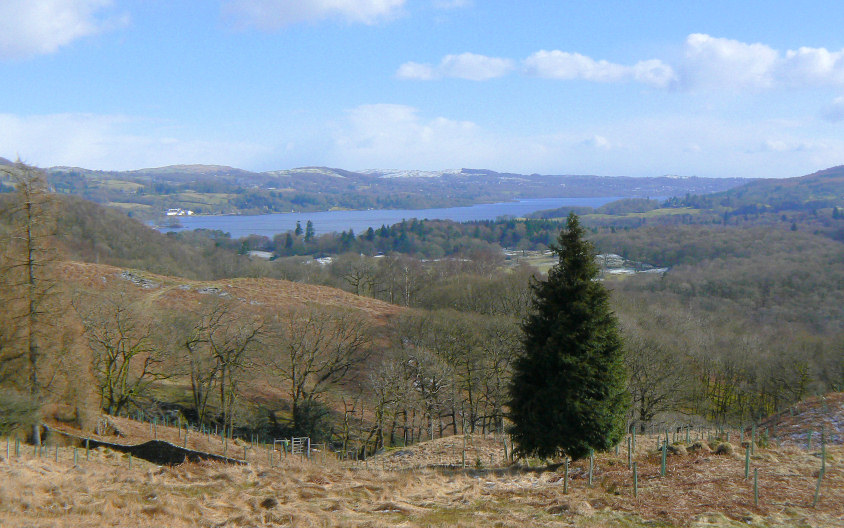 For a short period we had a fine view of Windermere.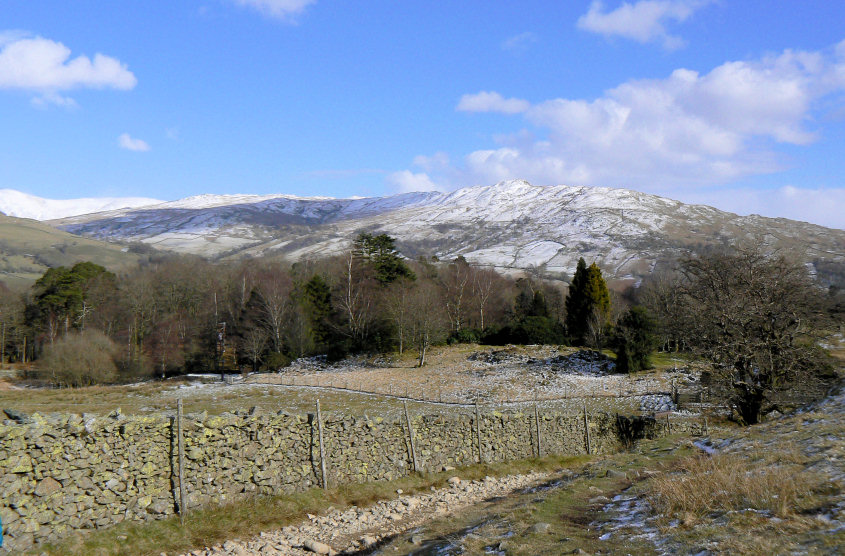 Looking across to Wansfell Pike as we head towards Miller Brow.
Having opted not to head to Ambleside and catch the bus back to Grasmere
we were rewarded with this fine view of the Fairfield Horseshoe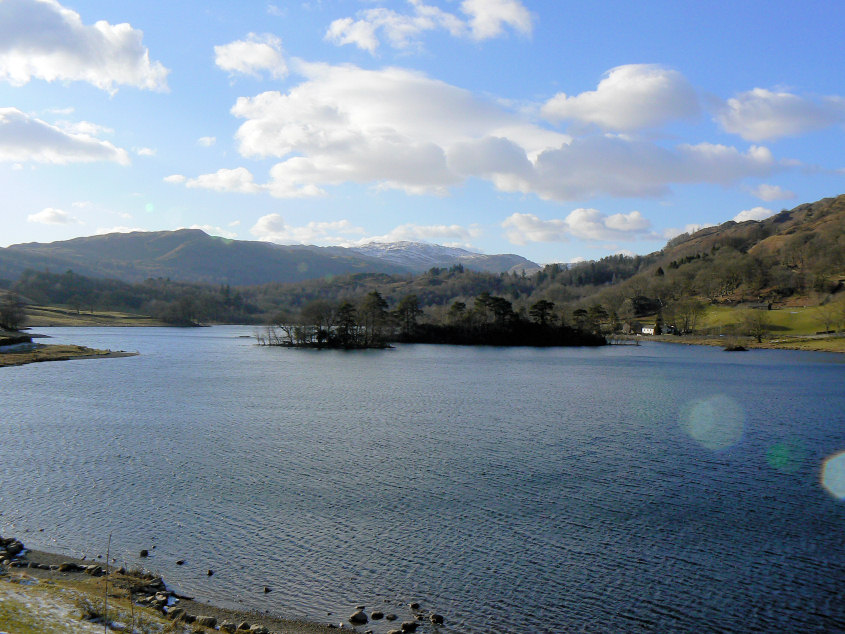 Rydal Water and it seems a long way back to the hotel from here.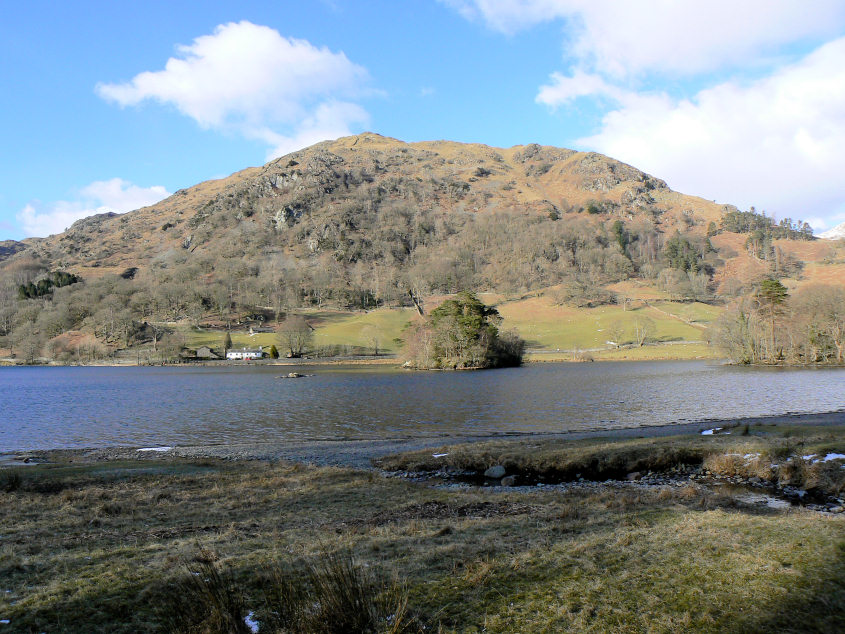 Nab Scar.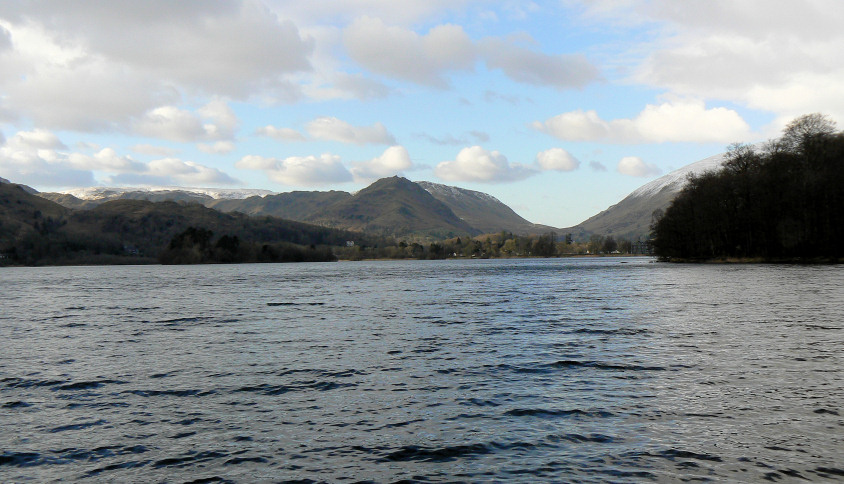 Looking across Grasmere towards Helm Crag and Steel Fell,
which has a lot less snow on it than it did this morning.