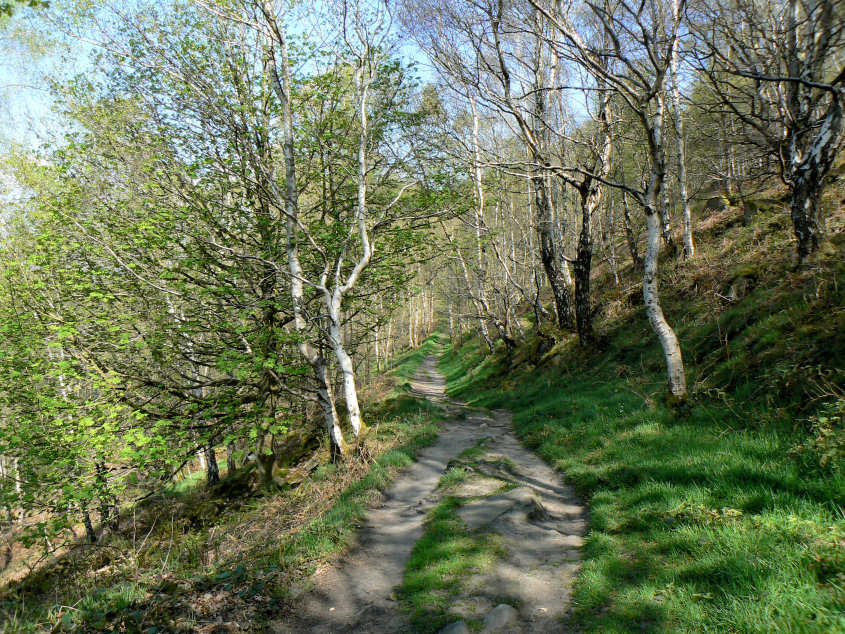 Heading through Hay Wood at the start of the walk.
I had an unexpected scramble as I walked next to this
unnamed brook in Yanncliff Wood.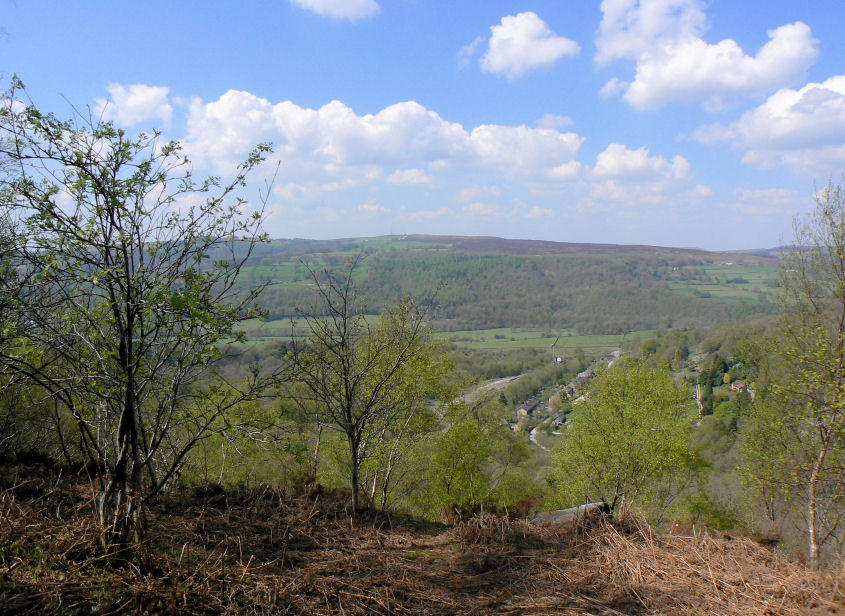 I was surprised to find how good the views were considering I was
walking through a wood. Here looking across to Eyam Moor.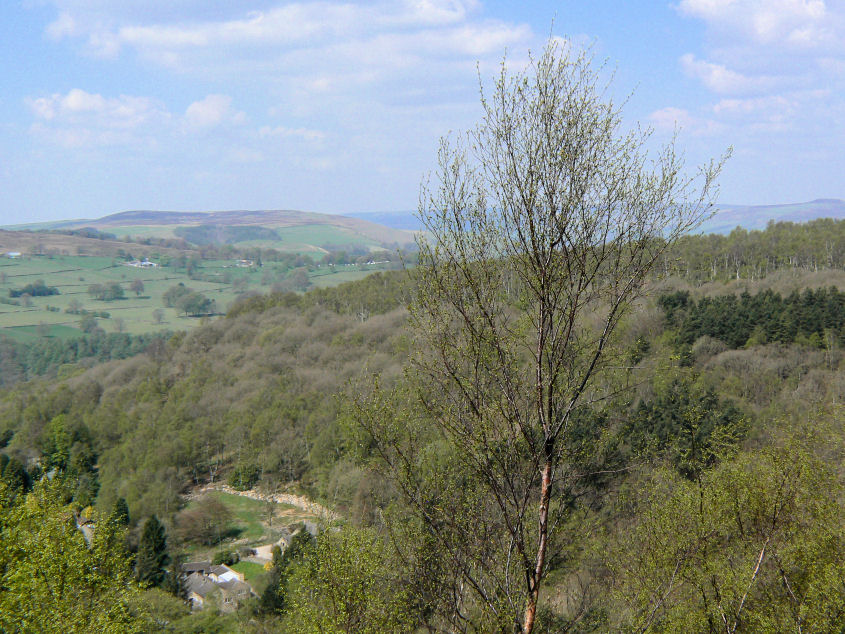 A short distance on and Smelting Hill and Win Hill come into view.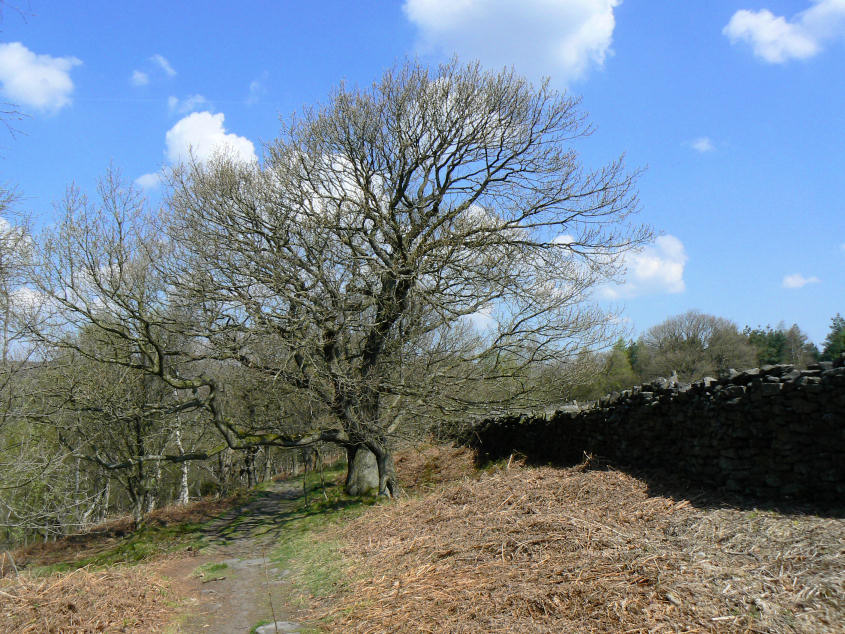 It might be May but the trees are still rather devoid of leaves.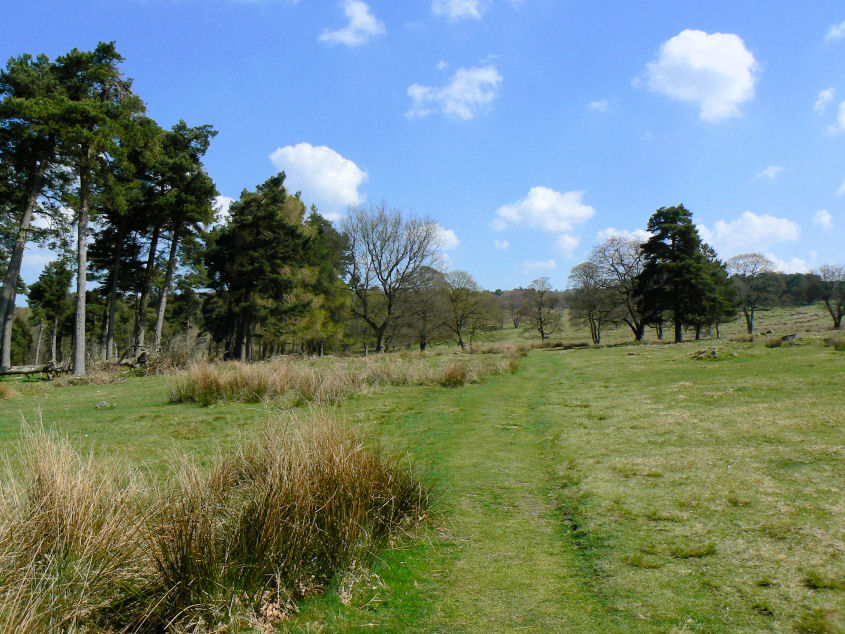 Leaving the wood and heading across Longshaw Estate.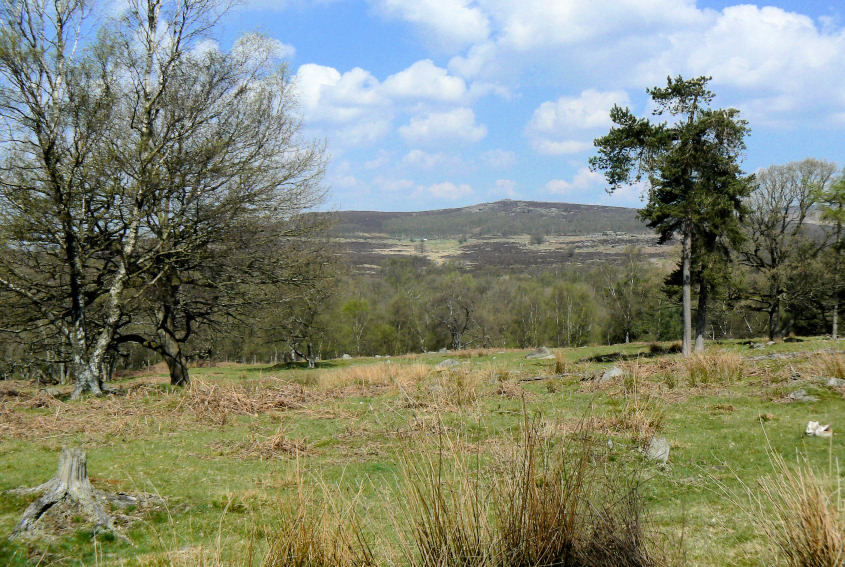 Yet again plenty of views, this time across to Over Owler Tor.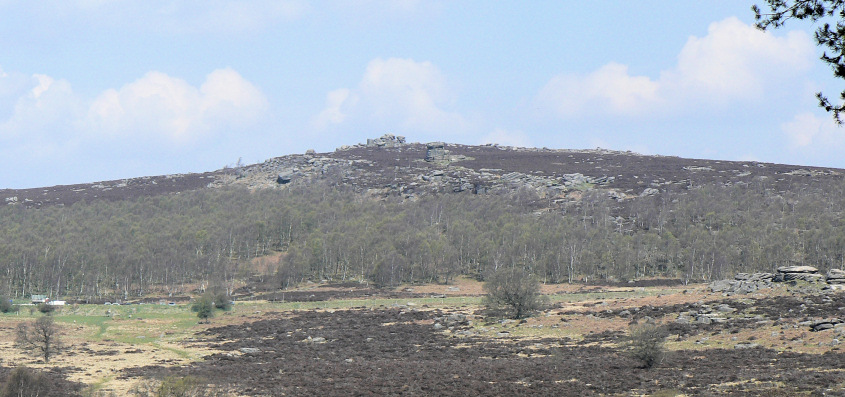 Zooming in on Mother Cap and Over Owler Tor.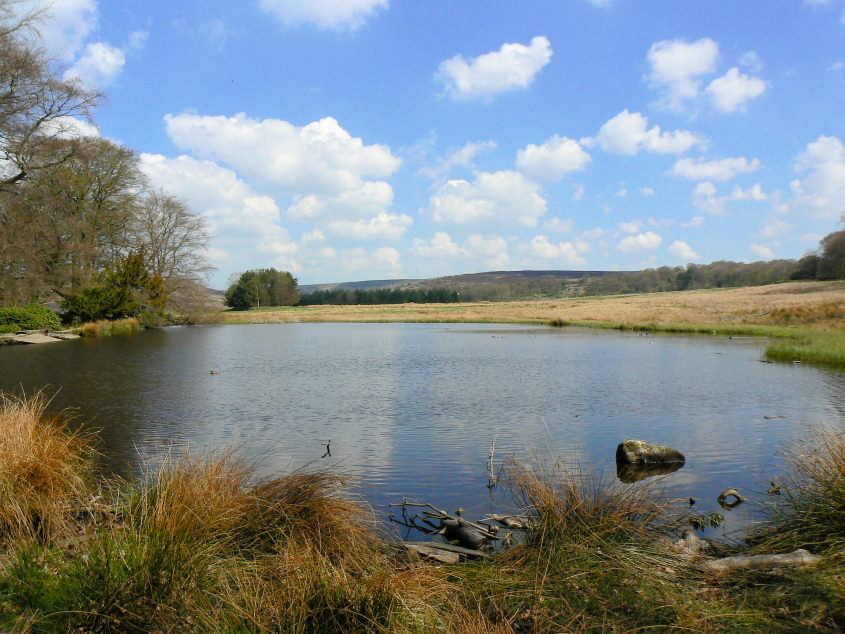 I soon reached this delightful pond. According to the guide to Longshaw Estate
it is called Longshaw Pond, but it's unnamed on the OS map.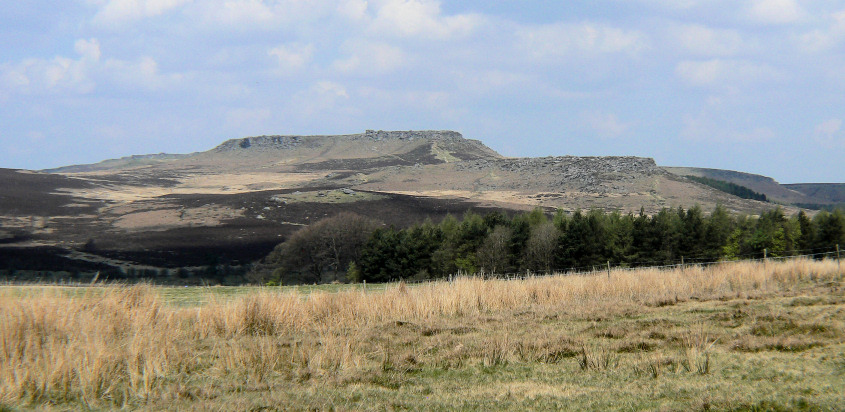 More views, this time across to Carl Wark and Higger Tor.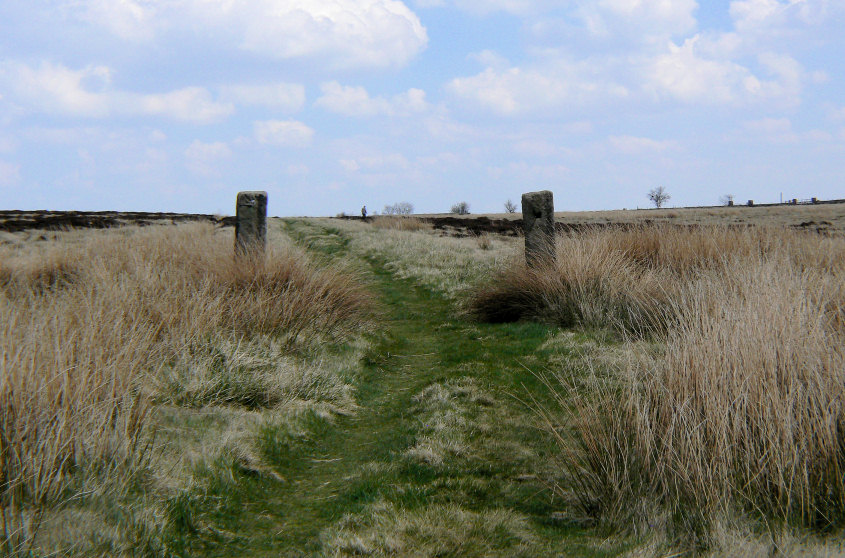 Leaving Longshaw behind the terrain turned to moorland. The path across
Nell Croft passes between these two old gate posts.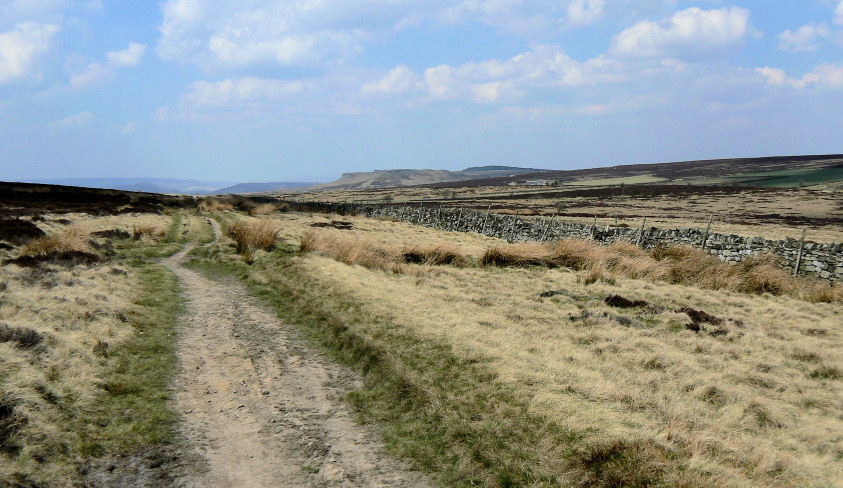 As I head across Totley Moor the view behind me still includes Higger Tor.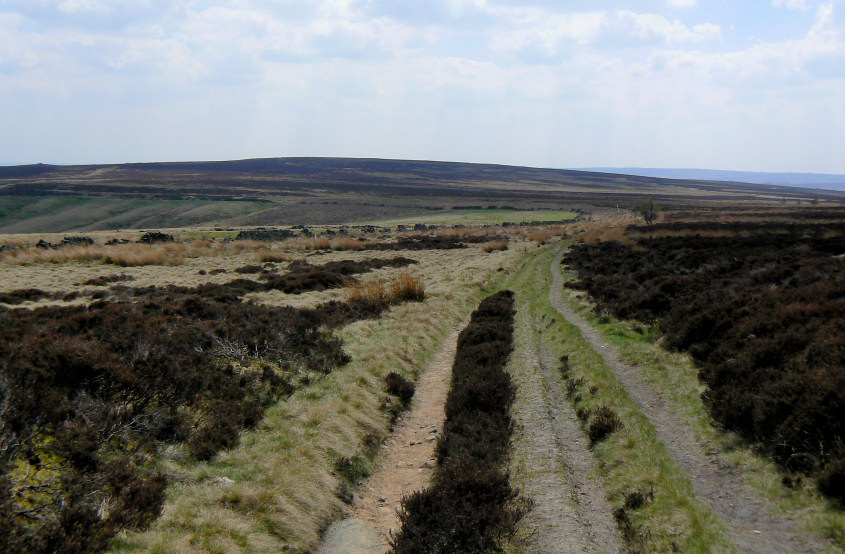 Ahead of me is my lunchtime target, Flask Edge.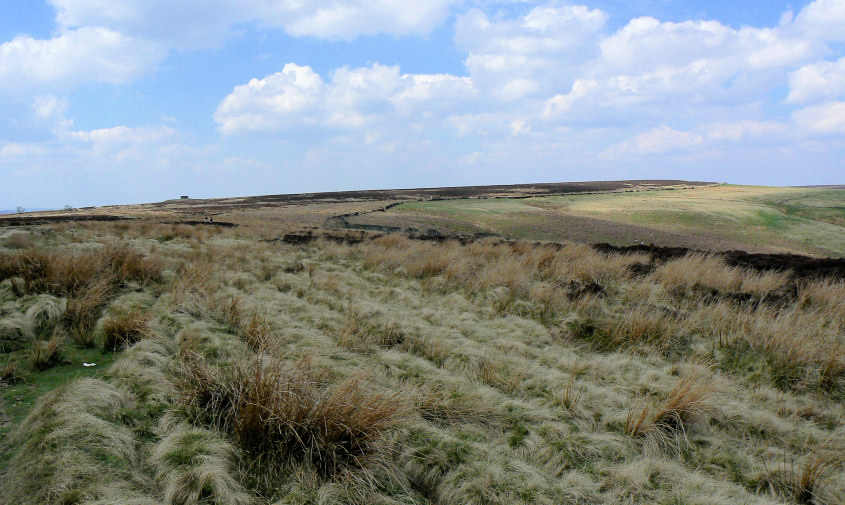 Sunshine on Totley Moss.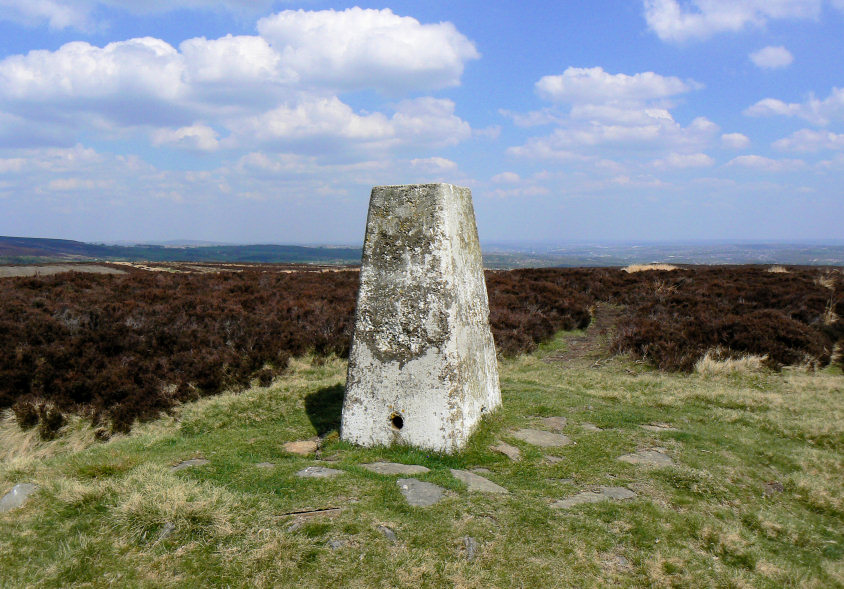 Lunch was taken at the trig point on Flask Edge. Here
it is just about possible to pick out Sheffield.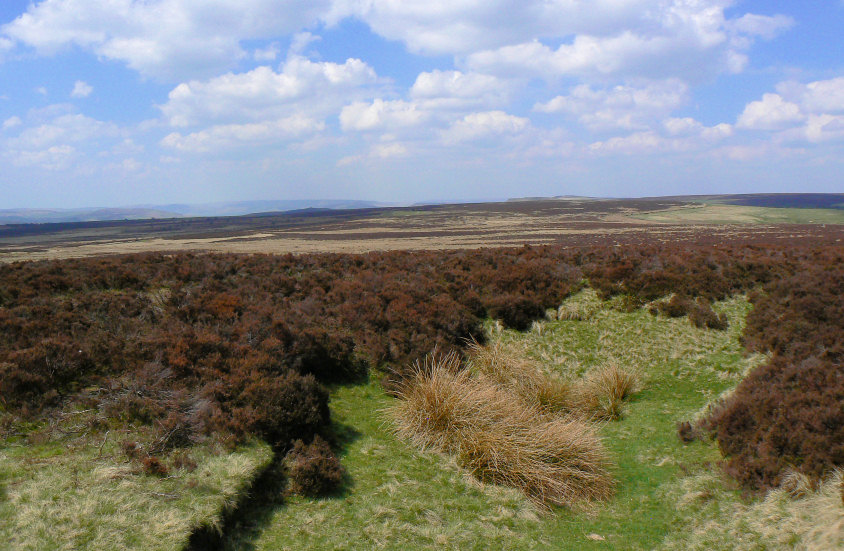 I made sure I wasn't looking towards Sheffield and instead sat
enjoying the view across Totley Moss towards Kinder's plateau.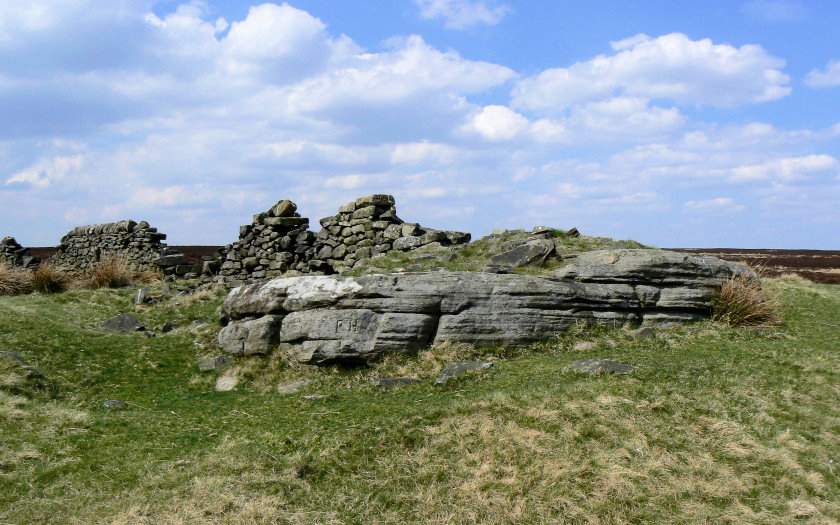 The Hurkling Stone is one of those places I often walk close to
but rarely visit, so today I made a point of heading for it.