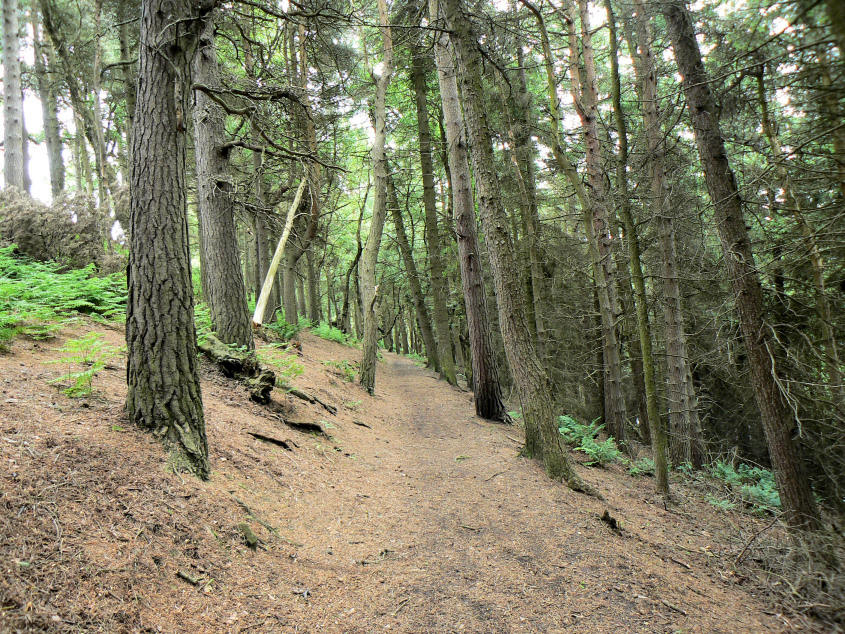 Our first mistake was taking the path through the wood rather than the one running above it.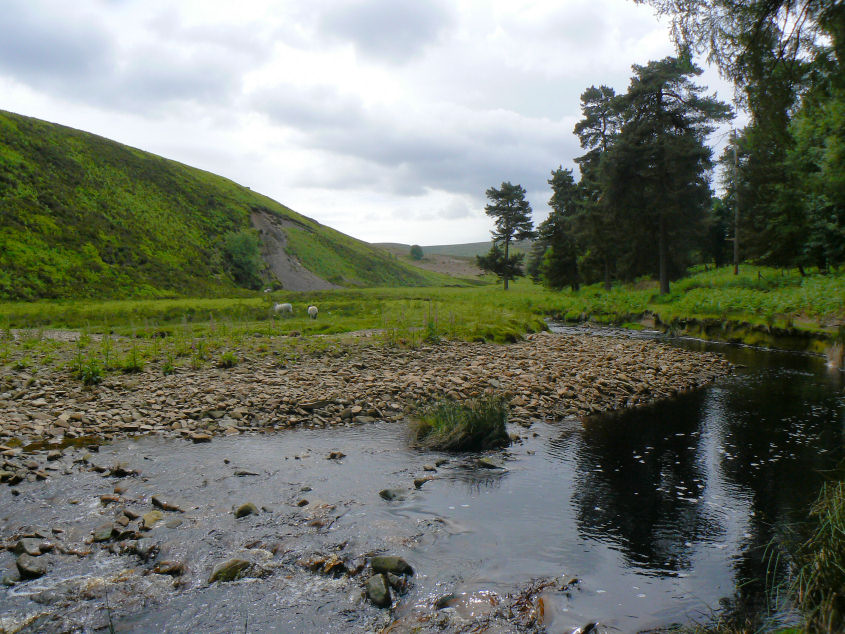 We emerged at the Little Don river, which wasn't part of the original plan.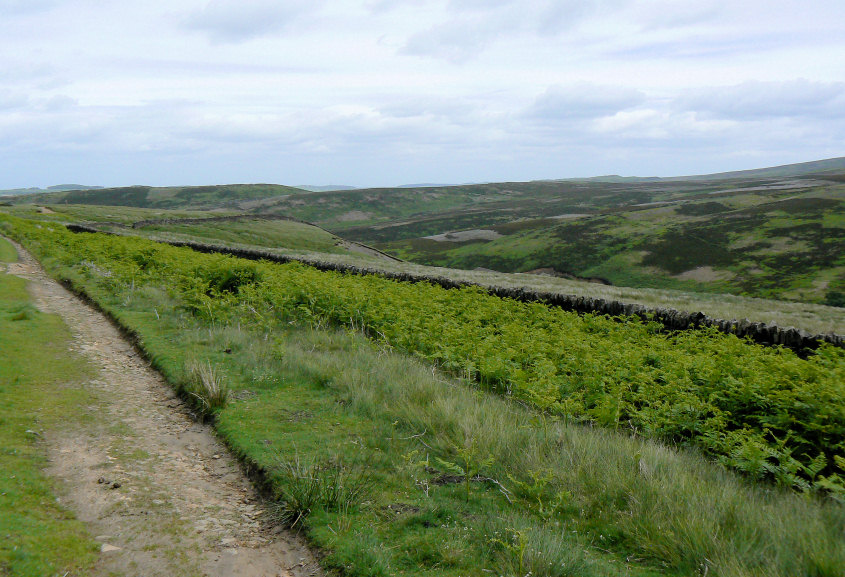 After following a thin track through ferns above the Little Don river
we eventually got onto the Hordron Road, the track we wanted to be on.
Our unfamiliarity with the area was beginning to show and we missed the turn we wanted that would take us to Hordron Clough.
We debated our options whilst having lunch next to the grouse butts and decided given how slow I was moving
retracing our steps for the half mile or so it would take us to get back on track wasn't sensible.
Our lunchtime view included a view of Laund Clough.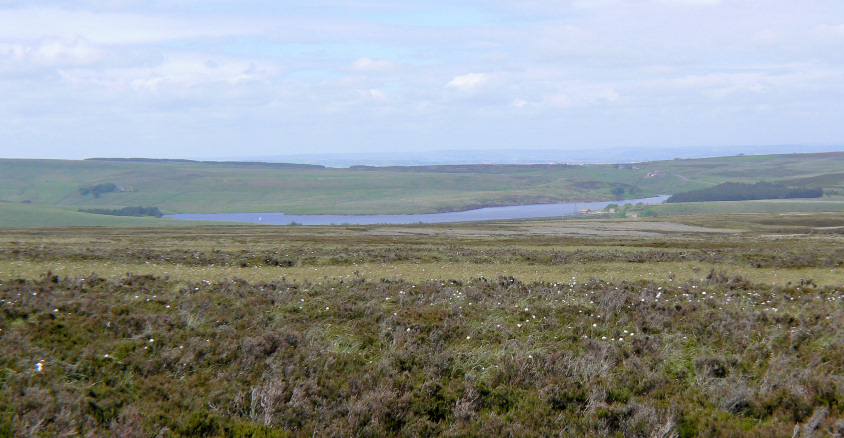 We had also debated trying to make a circular route by heading out to the reservoir,
but again decide it would take us too long.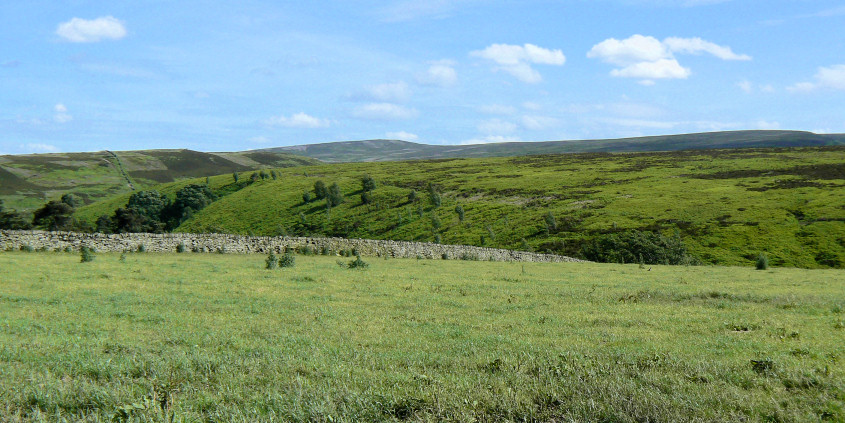 Unusually for us we had a pint during the walk, after which we soon found the path we had originally planned
to use on our outward journey. Here we were looking across Bradshaw Hill to part of the route we had originally planned.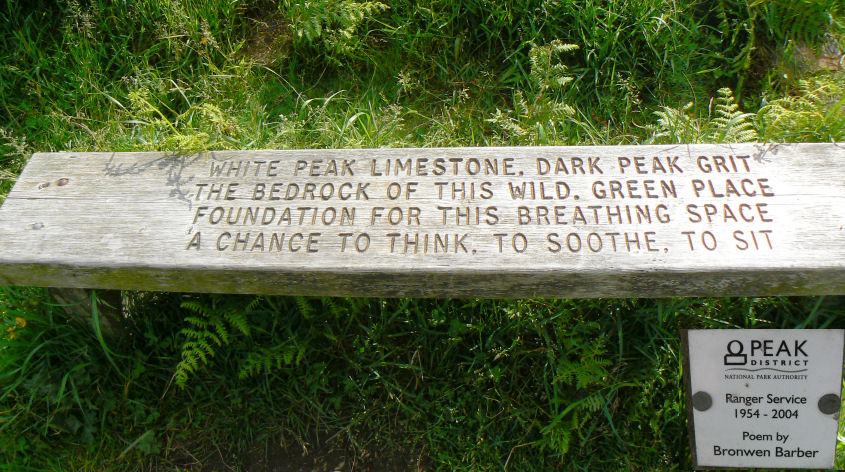 We might not have done our planned walk but I did find another of the park ranger benches.
As we now know where we went wrong we will certainly be back to do our planned walk.